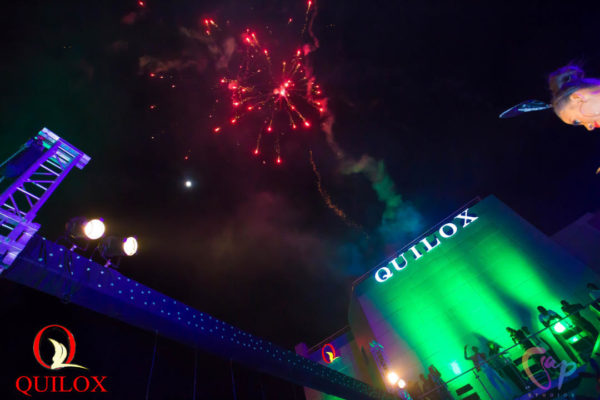 Quilox stunned crowd to a night of bliss, glamour and Glitz. It's no story that Quilox always goes on a break annually to refurbish, and it's also no story that the comeback is nothing short of greatness.
On the Friday, June 29th, the story was a Friday to remember for a long time to come. The wonderful reinvention party started with the hosts Kenny Blaq and DB records Jimmiecracking the crowd up, one of the best synergies ever. As the theme of the event "This is Quilox " was to remind everyone on the idea behind the brand.
Performances for the night were impeccable, the alternate sounds band thrilled the audience to a variety of music and everyone couldn't get enough , that didn't stop the ever energetic dance crew DNMT from bringing on a performance different from the norm; glow in the dark essence , and belly dancer Sheyowasn't left out on the performance list.
The outdoor event which was sponsored by Don Perignon came to an end with a second set performance by the alternate Sound band, fire works and a welcome to season 6 speech by the king of night life, Shina Peller.