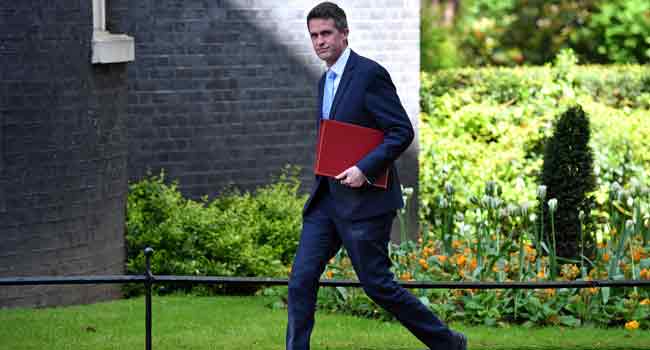 A British air strike on Islamic State jihadists in Syria unintentionally killed a civilian, London said Wednesday — the first time it has confirmed a civilian death in the fight against IS.
The Royal Air Force strike on three IS fighters in eastern Syria on March 26 also killed a motorcyclist who crossed into the area at the last minute, Defence Secretary Gavin Williamson said in a statement.
It comes a day after the BBC reported that a source inside the coalition fighting the IS group, also known as Daesh, as saying he believed civilians had been killed in "several" RAF attacks.
"During a strike to engage three Daesh fighters, a civilian motorbike crossed into the strike area at the last moment and it is assessed that one civilian was unintentionally killed," Williamson said.
"We reached this conclusion after undertaking routine and detailed post-strike analysis of all available evidence," he said.
A Ministry of Defence statement on March 26 had said of the attack that a Reaper remotely-controlled aircraft had tracked "a group of terrorists in a vehicle" in the Syrian Euphrates valley and "successfully destroyed it and its occupants with a precision Hellfire missile attack".
Wednesday's statement also gave details about Britain's involvement in the fight against IS.
The RAF has conducted more than 1,600 air strikes in Iraq and Syria — second only to coalition leaders the United States, said the statement.
It said Britain had nearly 1,400 military personnel in the region providing "support to local partners".
"British soldiers have trained over 60,000 members of the Iraqi Security Forces in engineering, medical, counter-IED and basic infantry skills," the statement said.
AFP