Editor's note: As the years go by, migrating to other countries has become increasingly popular, particularly for Nigerians (and Africans ge...
Editor's note: As the years go by, migrating to other countries has become increasingly popular, particularly for Nigerians (and Africans generally). Japa, we call it. For the next 10 weeks, Imo Ekanem, in partnership with BellaNaija Features, will explore what it means to live in Italy as an African professional.
Work & Life in Italy is a weekly series where we talk about how Africans live, work, deal with discrimination, and so on. Did you miss our third episode with Isabella Nuemia Ngana? Read it here.
This week, we're chatting with Mark Emeka Obi Kalu, a 3D creative designer and art director. Mark was born in Onitsha in 1997 and immigrated to Italy in 2005. He is currently an Independent Designer, working also in a shoe boutique in the heart of Florence. His single goal is to research and store more notions from different creative fields, and he wants to write the history of the creative world when he grows up.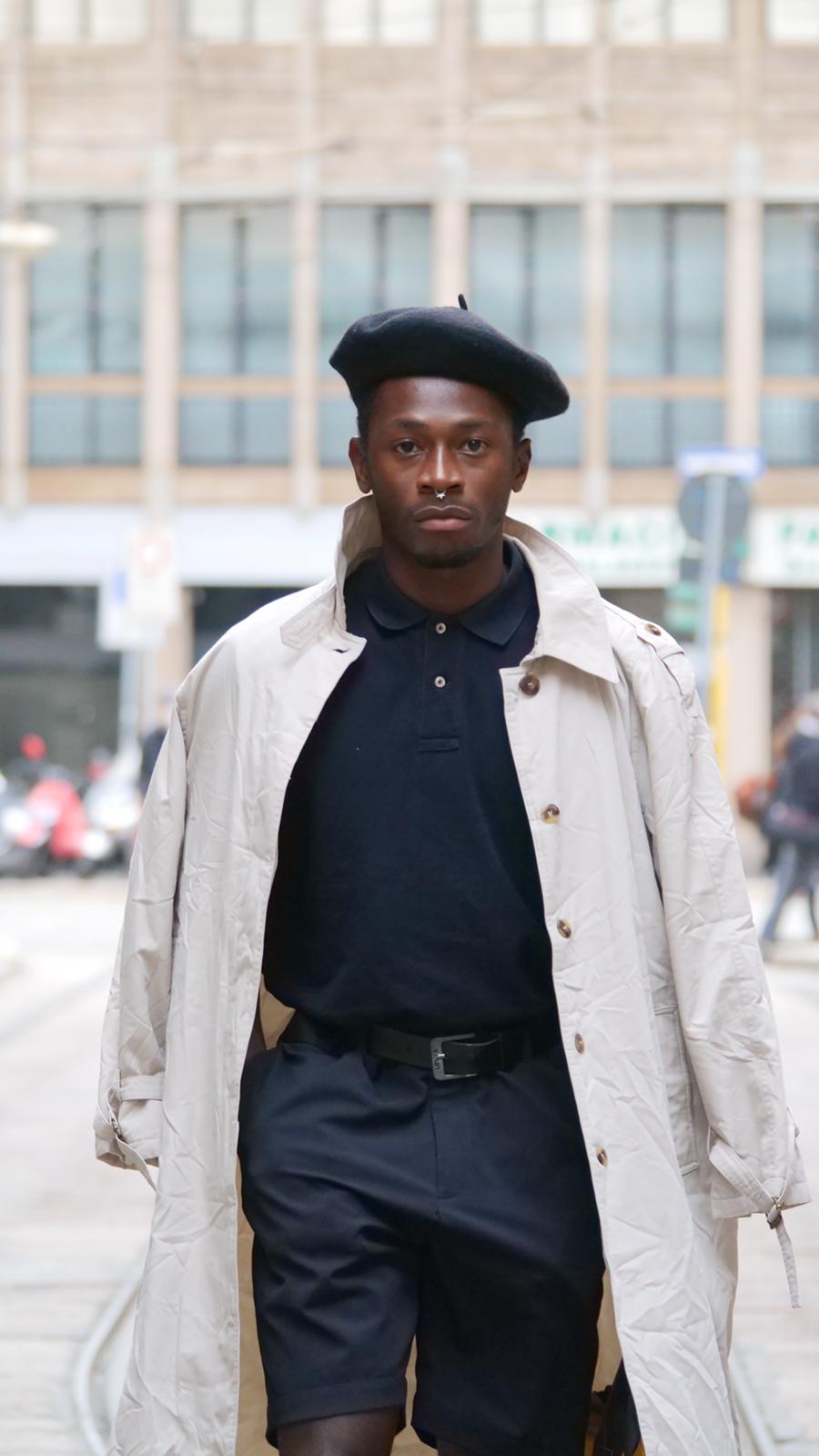 Hello, Mark. How are you doing today?
I am doing well, thank you for asking.
Great! Tell us how living in Italy has been so far as an African
I had to live in two separate dimensions. I had to be African with the family and Italian with the teacher and my friends because they could not understand what being African meant. As a 10-year-old, I started rationalising this duality. It was unnatural. 23 years ago, Italy did not have immigration problems. But as I grew, I witnessed this country change under my eyes. And I have been changing with it. If I were raised in the UK or Nigeria, I wouldn't be the person I am today.
I learned to be Italian. Being Italian means appreciating spending time at the table with your loved ones, the conviviality, the need for physical contact, appreciating the smell and taste of coffee, cooking for hours and entertaining your friends and organising last-minute night dinners. If I was not raised here, the Nigerian version of Mark would have been more impulsive. Here, I think 10 times more before acting because I never felt at home. Do you know how you feel when you are on holiday? You do know you are not at your home so you behave strictly to the rules, and you check yourself and your manners. If I were in Nigeria, probably I would be an athlete or a hair stylist like my mother. 80% of what I am today came from my family, and 20% came from my environment and the culture I am living in.
That's intense. Does Italy feel like home now?
Well, it was 2 years ago that I started feeling that Italy was my home, after a trip to Rwanda.
Tell us about that
My journey to Kigali for a fashion show was the most important chapter in my life; it was my breakthrough.
After 16 years, in 2021, I put down my foot again in the motherland continent. On the day of the fashion show, I requested to be dressed in a way that would allow the other Africans to accept me. I was told that the clothing piece I wanted was not available. I was preoccupied with how I could fit in. How could I look more African?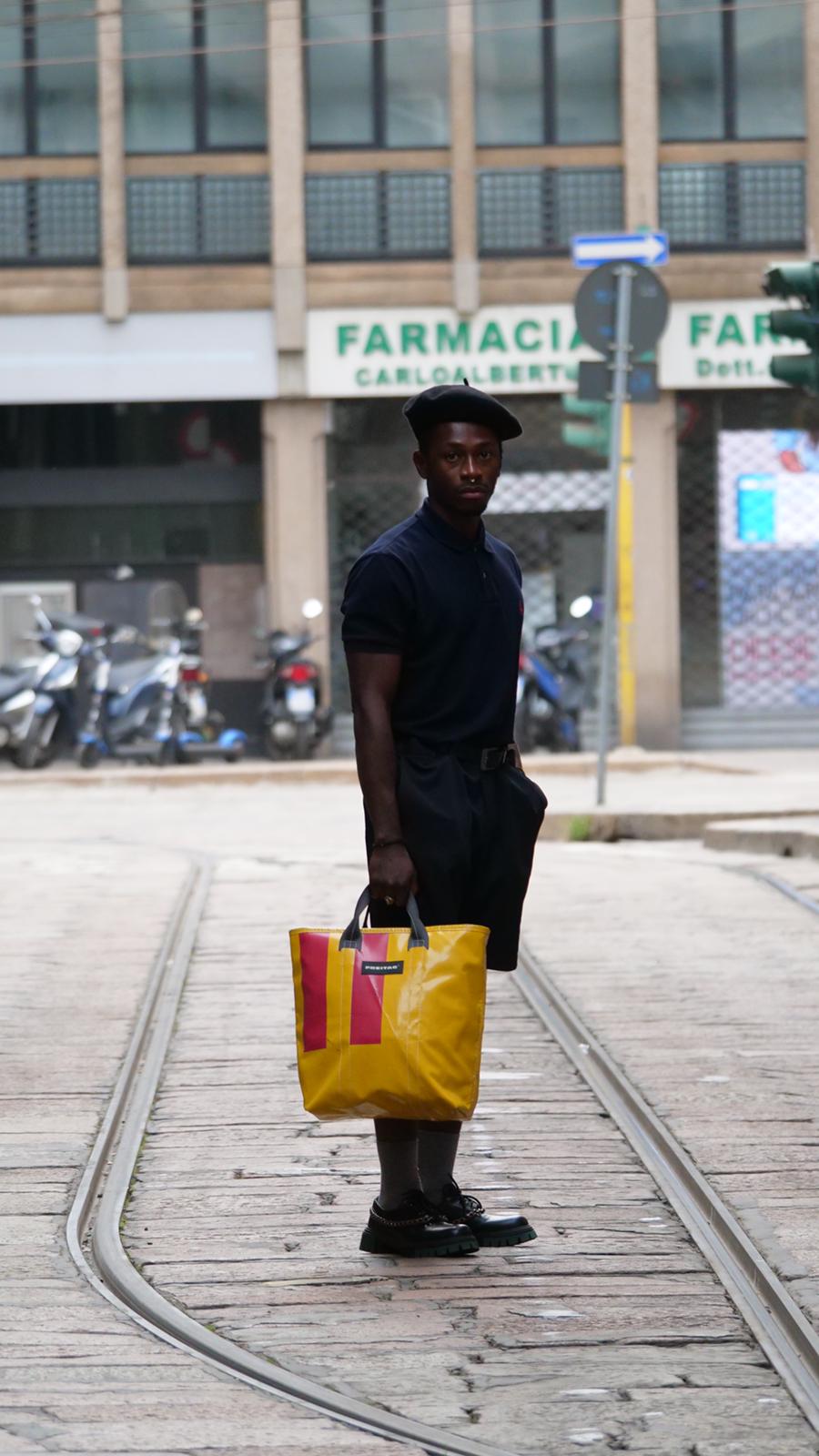 At that moment, something clicked inside of me: I am African. No clothing piece was necessary to make me fit in. At that moment, I realised that I was at home, with no need to feel accepted or included. I was at home. I was not different and I should not have felt different anywhere else in the world. I cried tears of happiness and joy. It was that moment that gifted me with the realisation that I was both Italian and African, and my place was anywhere.
Indeed! What brought you to Italy?
Simple: family. I am the fifth of six children. My father came to Italy from Nigeria before 2000, our family reunification happened in three intervals from 2001 to 2005 until the arrival of my two older sisters in 2008. In short, I was sent to Italy at 8 years old. My father moved here to give us opportunities, to provide us with a better future and take care of the family.
At 11 years old, I was playing with these Dragonball cards, and I felt the urge to draw and replicate their images somehow. In those years, I was not very communicative verbally but a woman at school gave me a book about dinosaurs. I love drawing; I communicate with the world through it. This is why I started an art school and then enrolled in a design university in Florence to pursue my passion. I had my Masters in Fashion System Design in Florence after my first degree in design.
Tell us about your professional journey
I studied graphics, interior design, product design, and human system design but I was missing fashion design. Rwanda woke me up. I started becoming aware of the power of African dressing, the history behind it, and the colour in African costumes. I realised how my design technique could communicate my African values through fashion.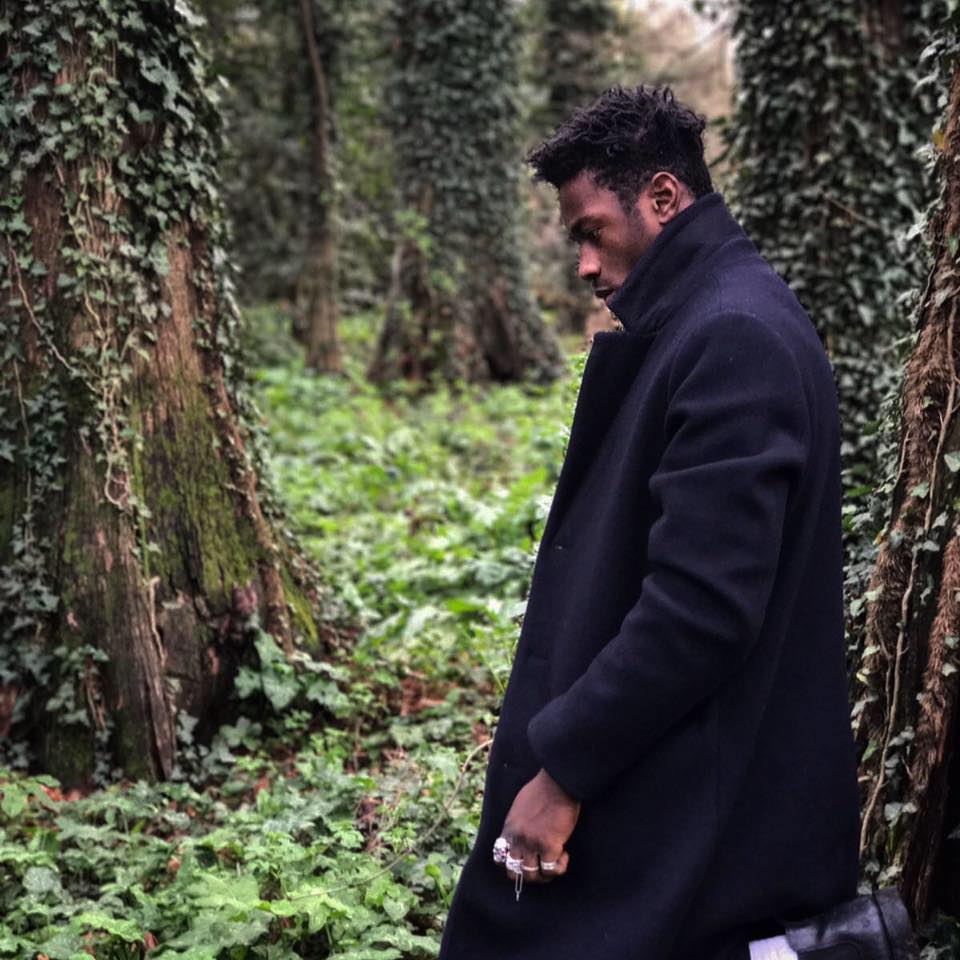 While I was studying, I worked many jobs. I made logos for creative studios. I worked as a waiter in a restaurant because, during the summer because I wanted to stay in Florence and not go back to Modena, my parents' house. Being a waiter was wonderful because I could talk with everyone and learn a lot from the people I encountered. I was so curious about the human mind, which led me to start working in historical fashion boutiques in the city centre of Florence.
In these boutiques, I was immersed in the traditional environment of fashion. I met wealthy clients. I understood how they think and how to deal with their desires and demands. The job felt like the perfect playfield for me as a designer. So that is how I became a blend of the two: a designer and a fashion creative. Design is like talking, design will always be alive even when fashion will die. Design is the perfect combination of different types of languages.
At 21 years old, since the university was giving me some funds, I decided to do something extreme and crazy. I have never eaten sushi, so I bought a ticket to Tokyo. That was my first trip alone, outside the continent. It took courage for sure and after Japan, I started travelling a lot.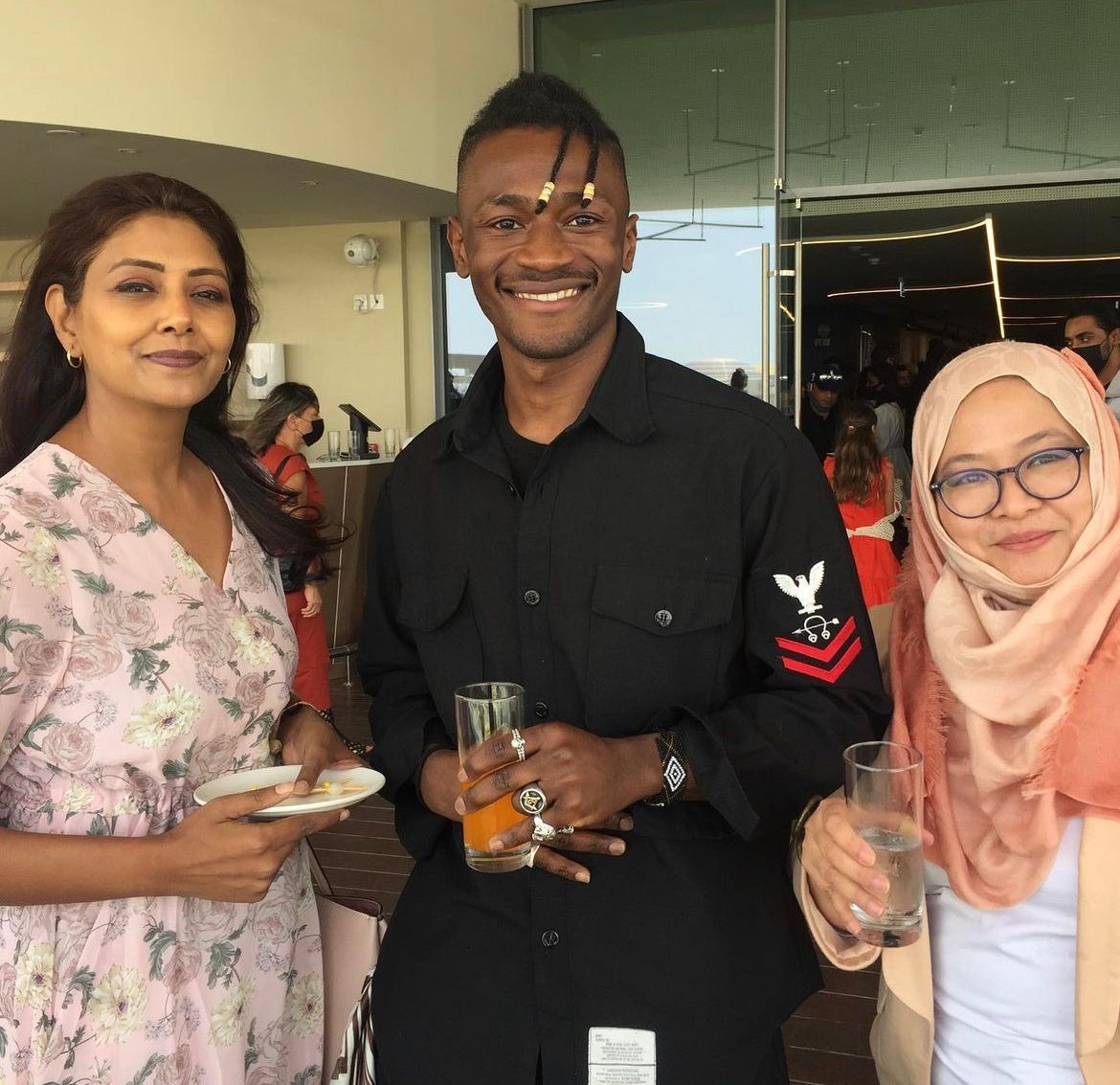 Haha! Imagine booking a flight just to eat sushi. Have you experienced any form of discrimination? How did you deal with it?
Many times, I felt discriminated against for one reason or another but I don't dwell too much on those matters. I have never given energy to these negative situations. I would like to answer this question with a smile, as I have always responded to any provocation. I think these sad stories have happened to everyone, you just have to know how to respond. Me? A smile!
Love your response! What are the best moments from your career journey as an African in Italy?
The best moment was when I realised with my body and mind that everything I have done – every step, every mistake, and every time I have gone beyond my limits – was for my good and led to the person I am today. My beautiful house in Florence, my work today, my life – all of it came from the journey. I am fulfilled and happy.
What would consider the special ingredients in your success story?
The love for life. And I think that's enough for anything. Love – all my values start from that.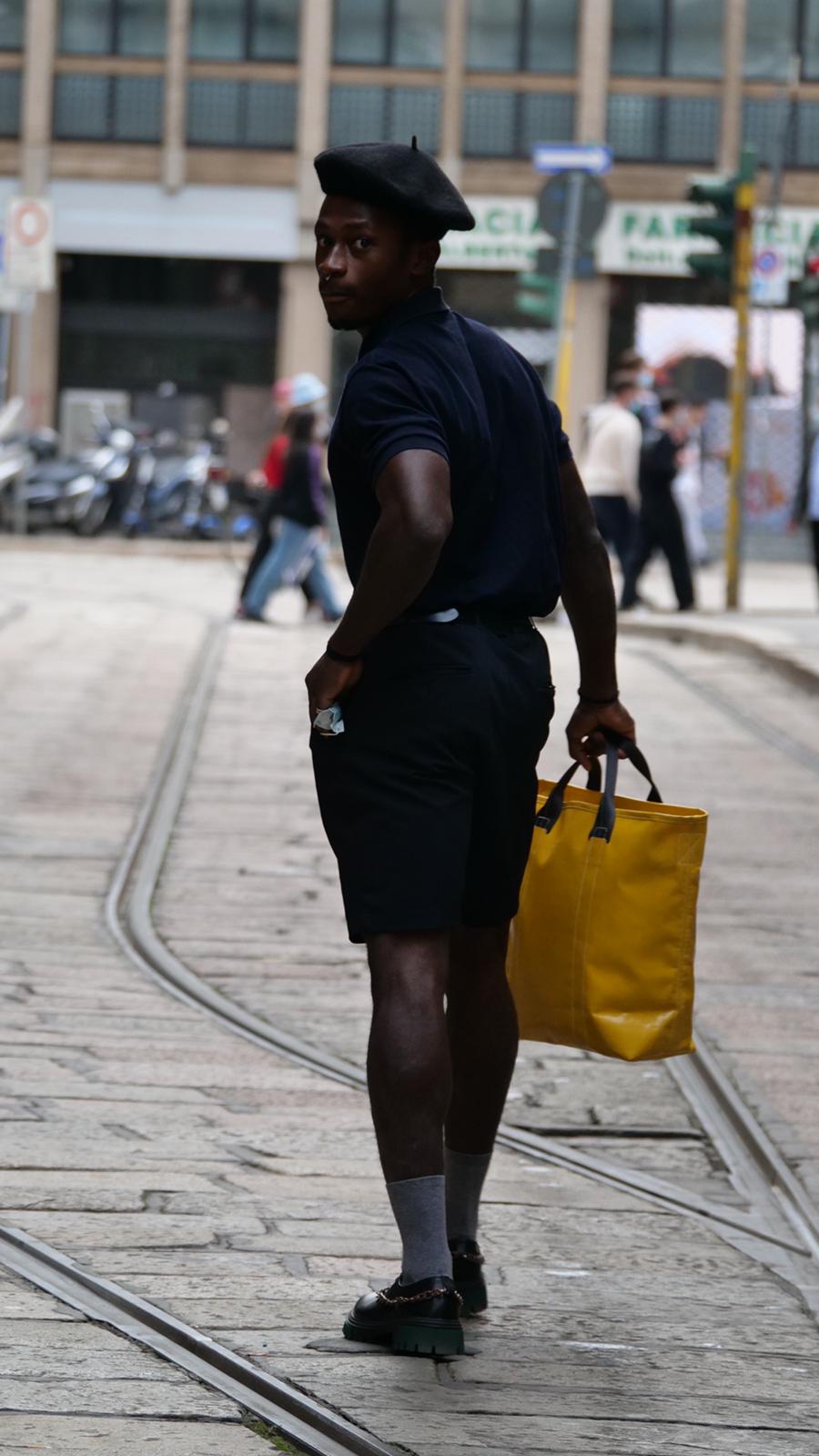 What are the little habits Africans in Italy can adopt to help them thrive?
Know your limits, learn how to communicate with the other culture and manage cultural differences. Trust the process, trust the universe, trust the people around you. Try to create a bond of trust and connections. Be confident in yourself.
One thing Africans looking to relocate should keep in mind?
Italian-African or not, remember your origins and learn to listen. In Italy, it is very important to listen and observe to understand the energy of the people you meet. Here, gestures and body language are part of the culture, knowing them will help you even when you haven't learned the language yet.
***
Many thanks to Mark Emeka Obi Kalu for having this conversation with us and to Imo Ekanem for making this possible. Catch up with the next episode next Sunday.
Do you want to be featured on BellaNaija or share your essays with us? Shoot us an email: features@bellanaija.com
The post A Journey to Rwanda Helped Mark Emeka Obi Kalu Find Home – Read All About His Work & Life in Italy appeared first on BellaNaija - Showcasing Africa to the world. Read today!.
source
https://www.bellanaija.com/2023/06/work-life-in-italy-mark-emeka-obi-kalu/