Lemlem  and  Seyi's sweet love story is proof that when two people are meant to be, love will always find a way to bring them together. De...
Lemlem and Seyi's sweet love story is proof that when two people are meant to be, love will always find a way to bring them together.
Despite losing touch the first time they met, Seyi never forgot about the beautiful Lemlem who had stolen his heart. You can imagine his surprise when he decided to upload his first TikTok video and the first person to like the video was… Yes, Lemlem! He knew he wasn't going to let her out of his sight after they reconnected. A year after this lovely reunion, Seyi was certain that it was time to ask Lemlem to be his wife! Sailing the waters of Paris in a private yacht and right where the Eiffel Tower was in view, Seyi went down on one knee and asked her to marry him…of course, it was a resounding yes! We love sweet #BNBling moments like this and we can't help our excitement!

Enjoy their proposal photos and love story below: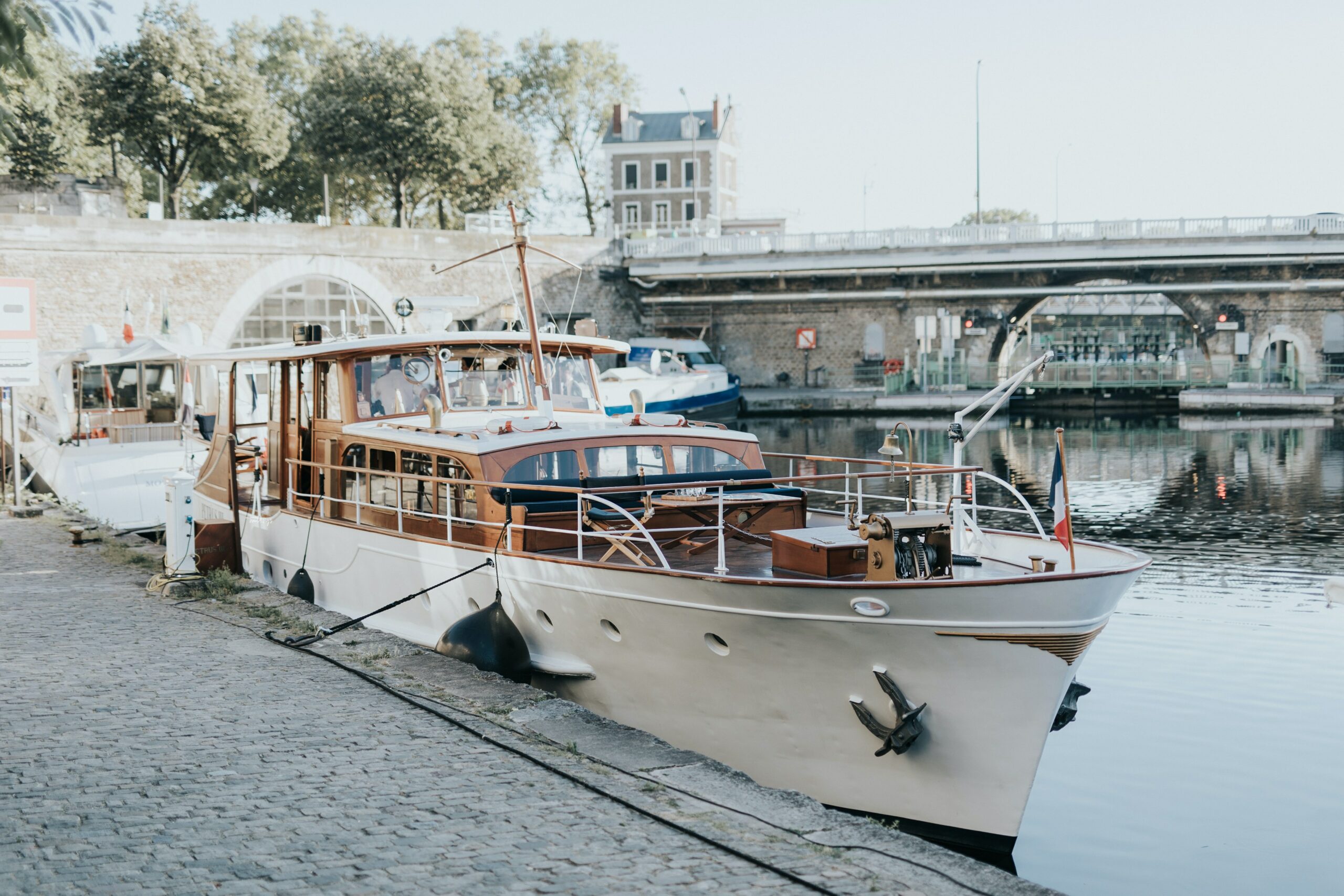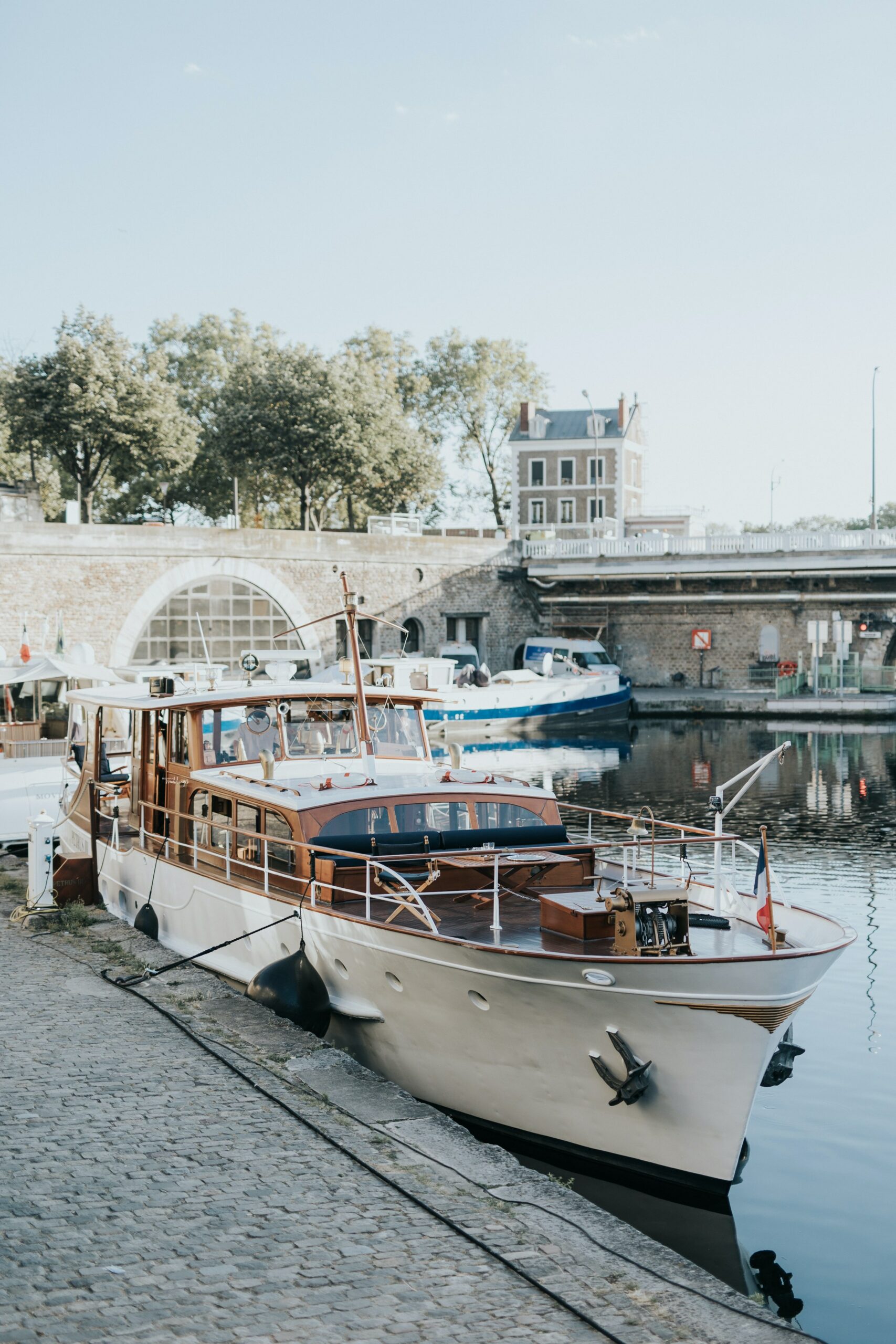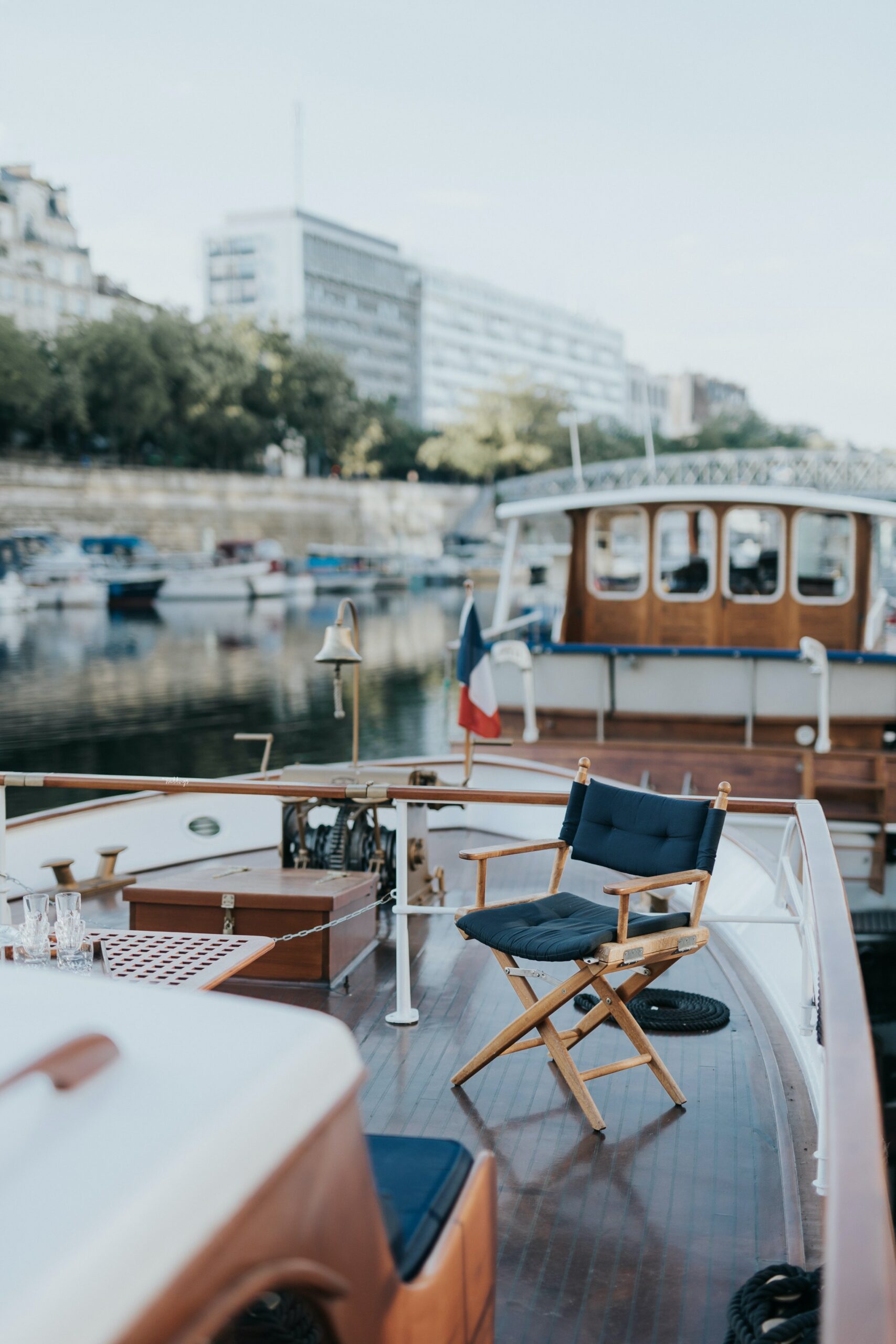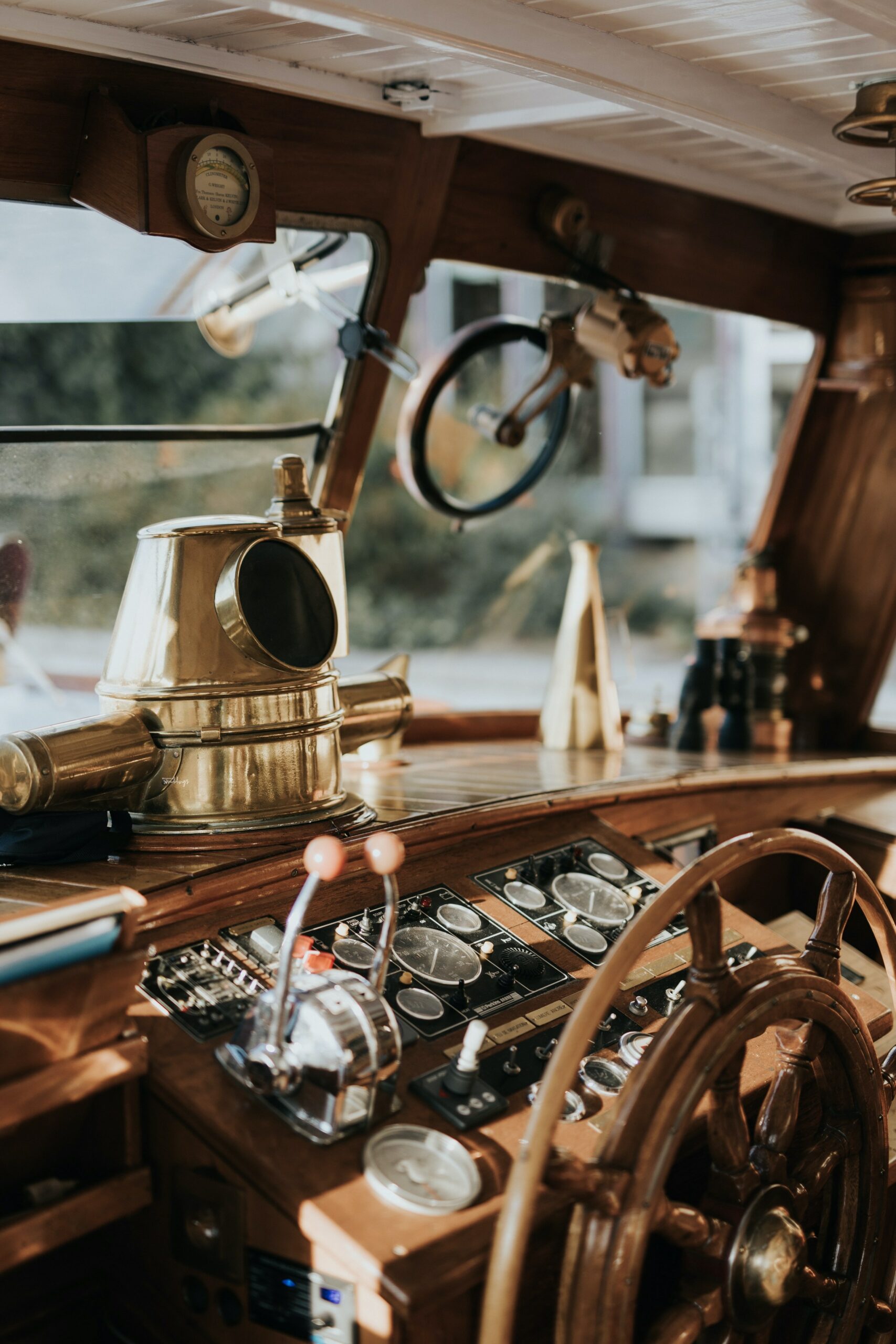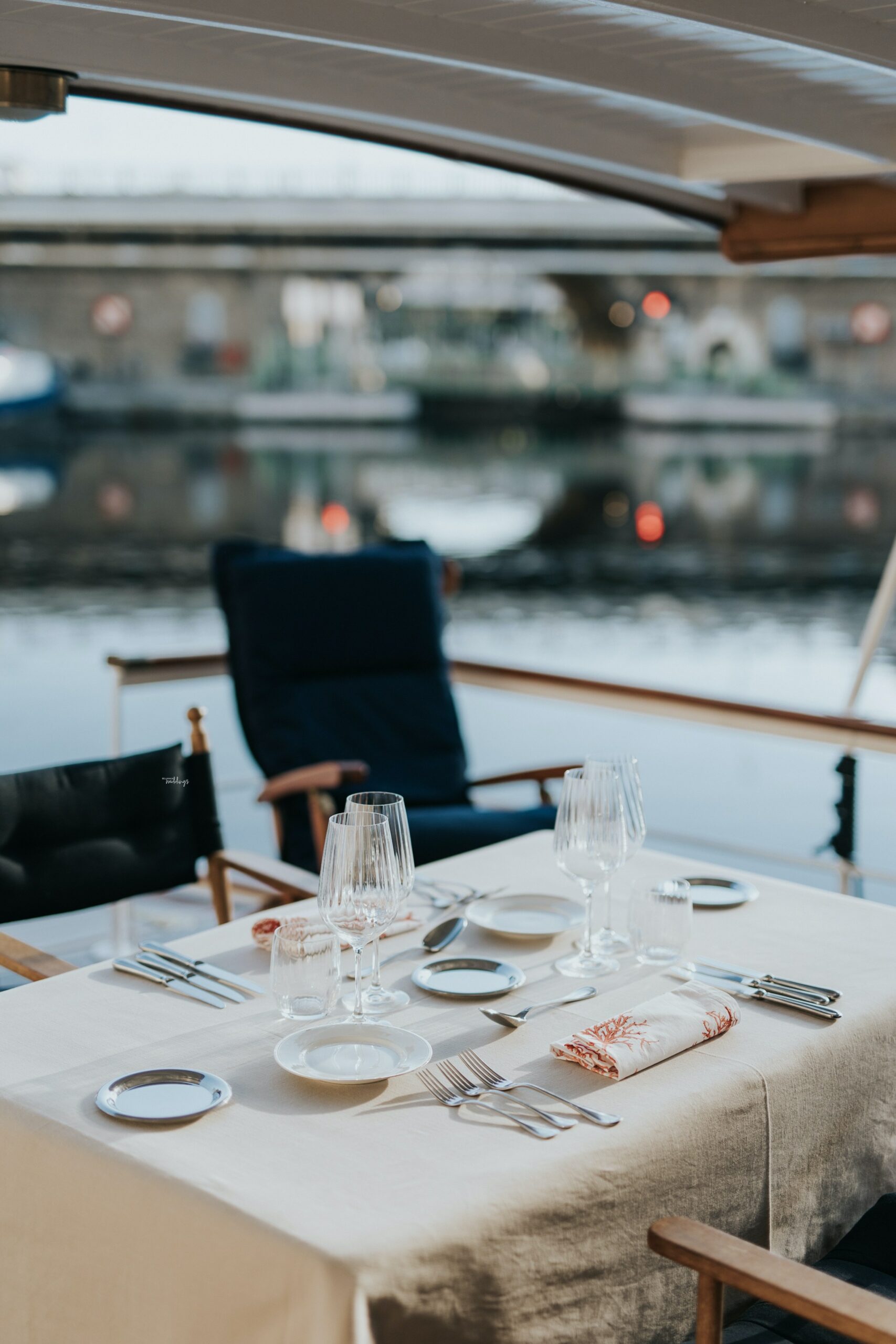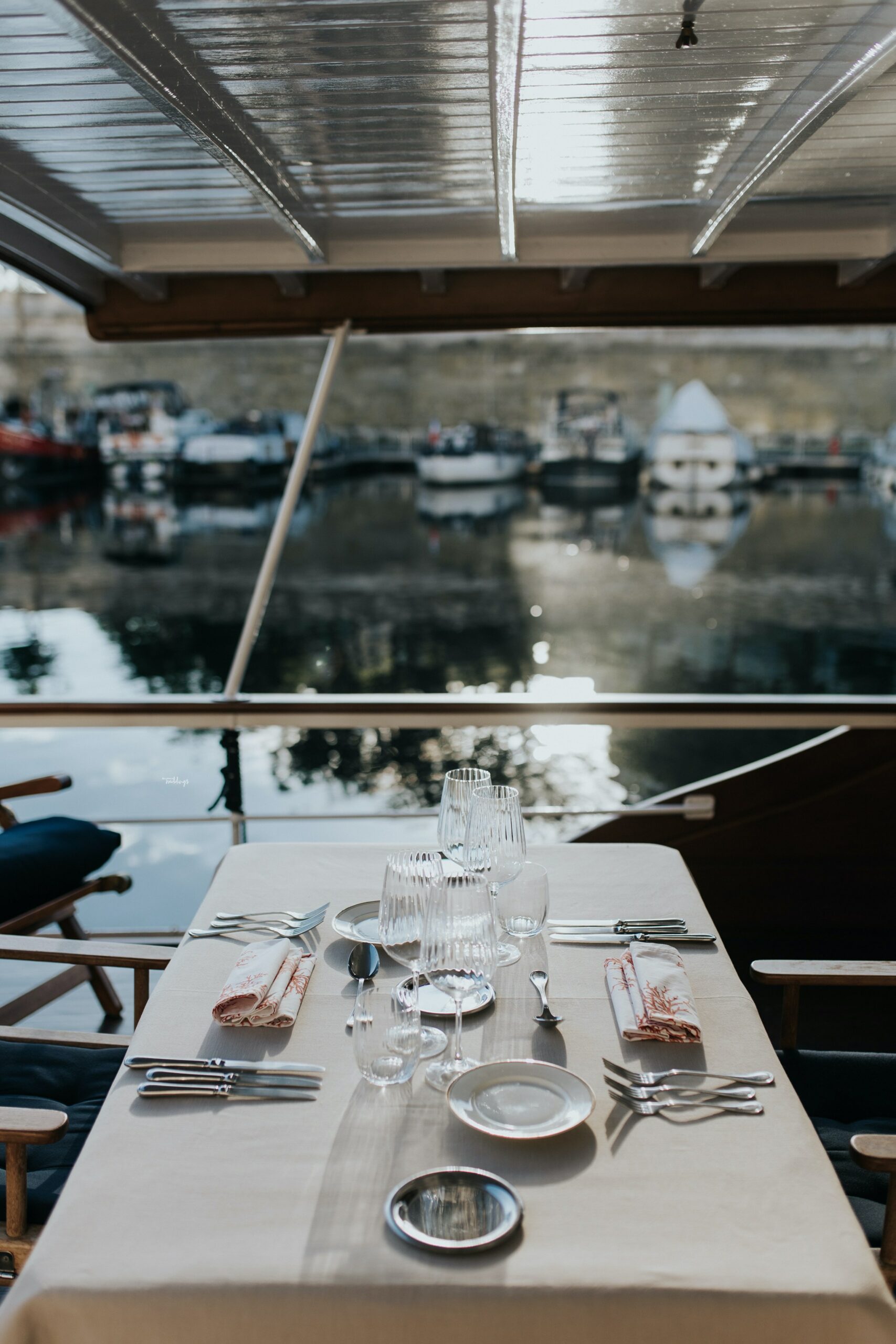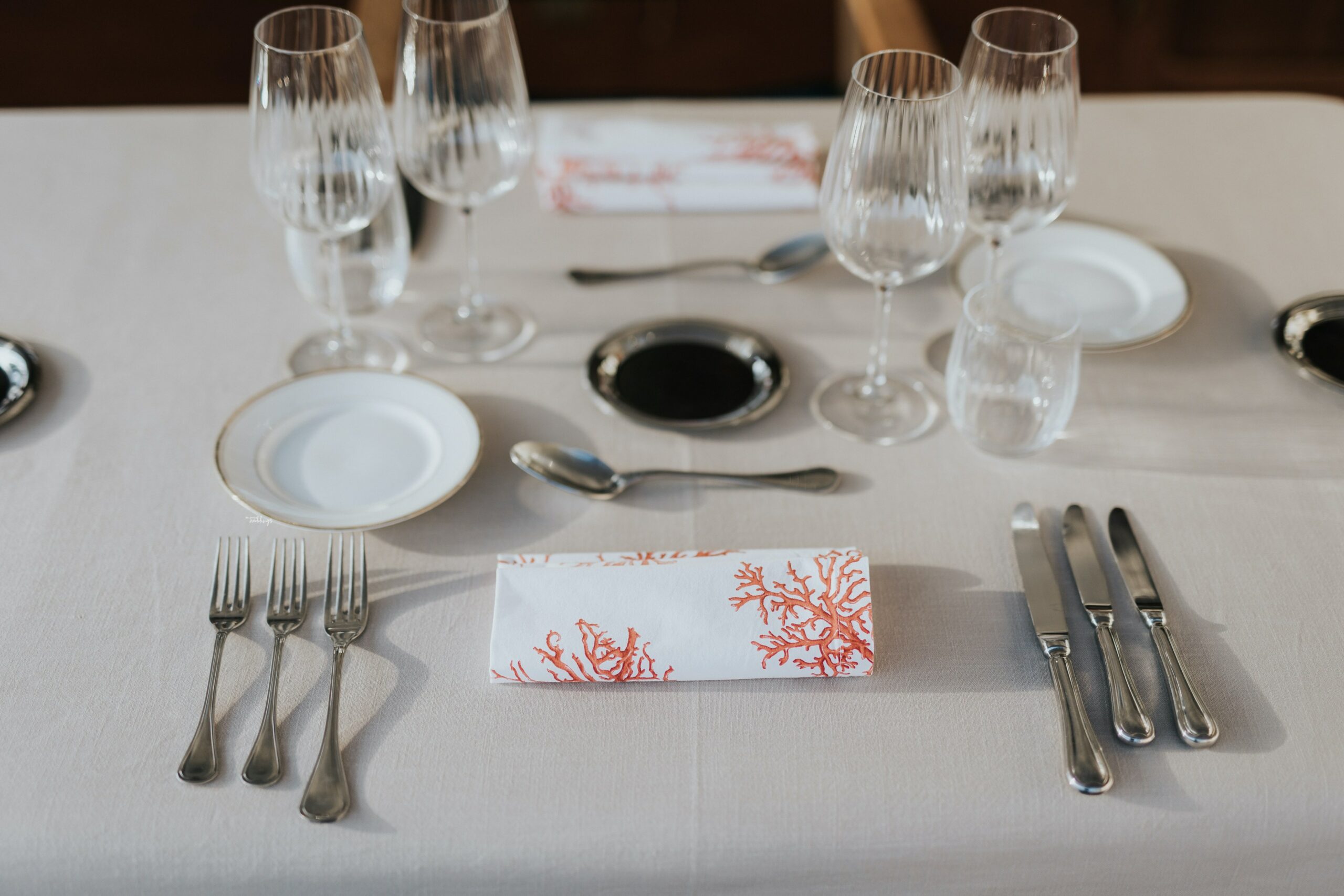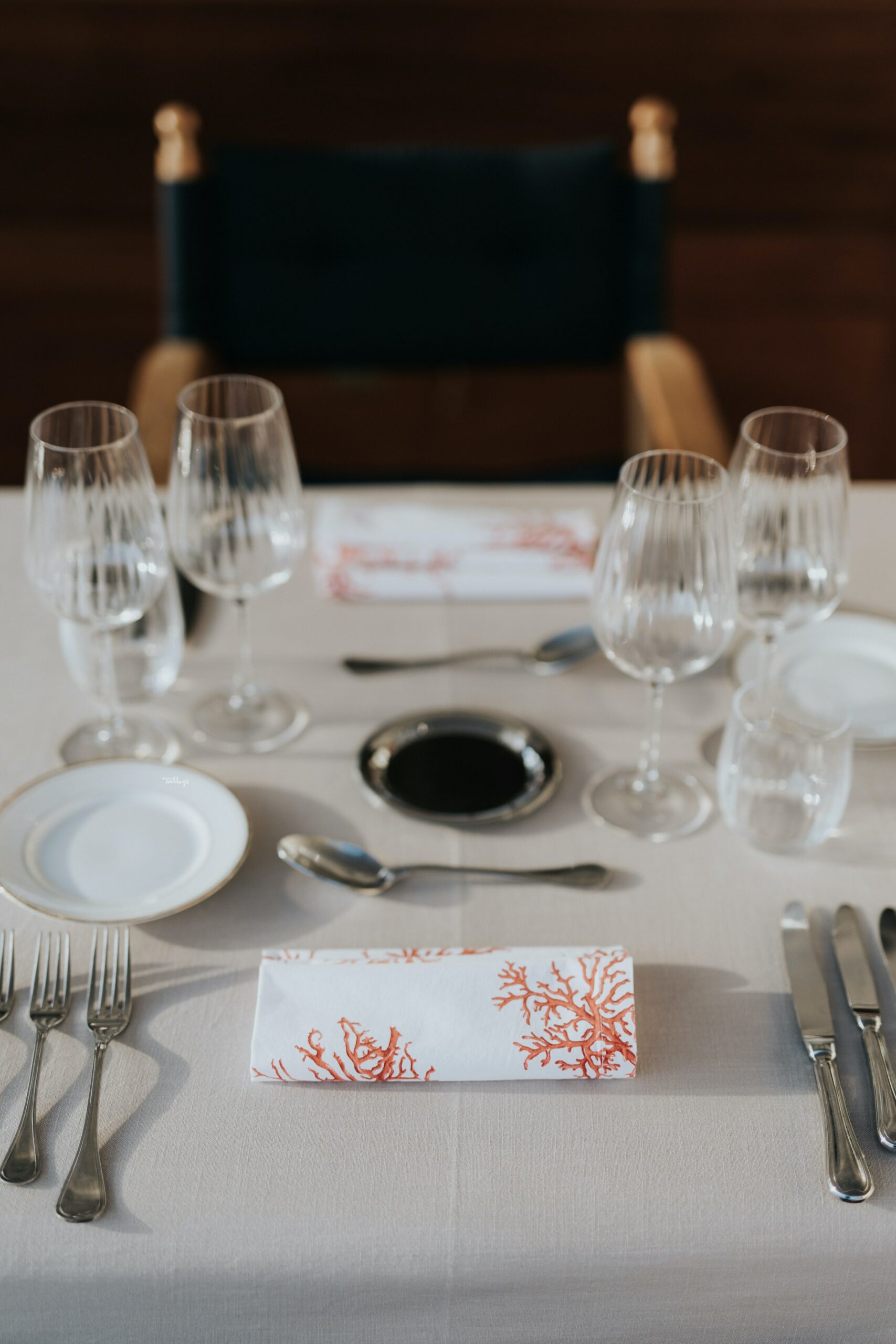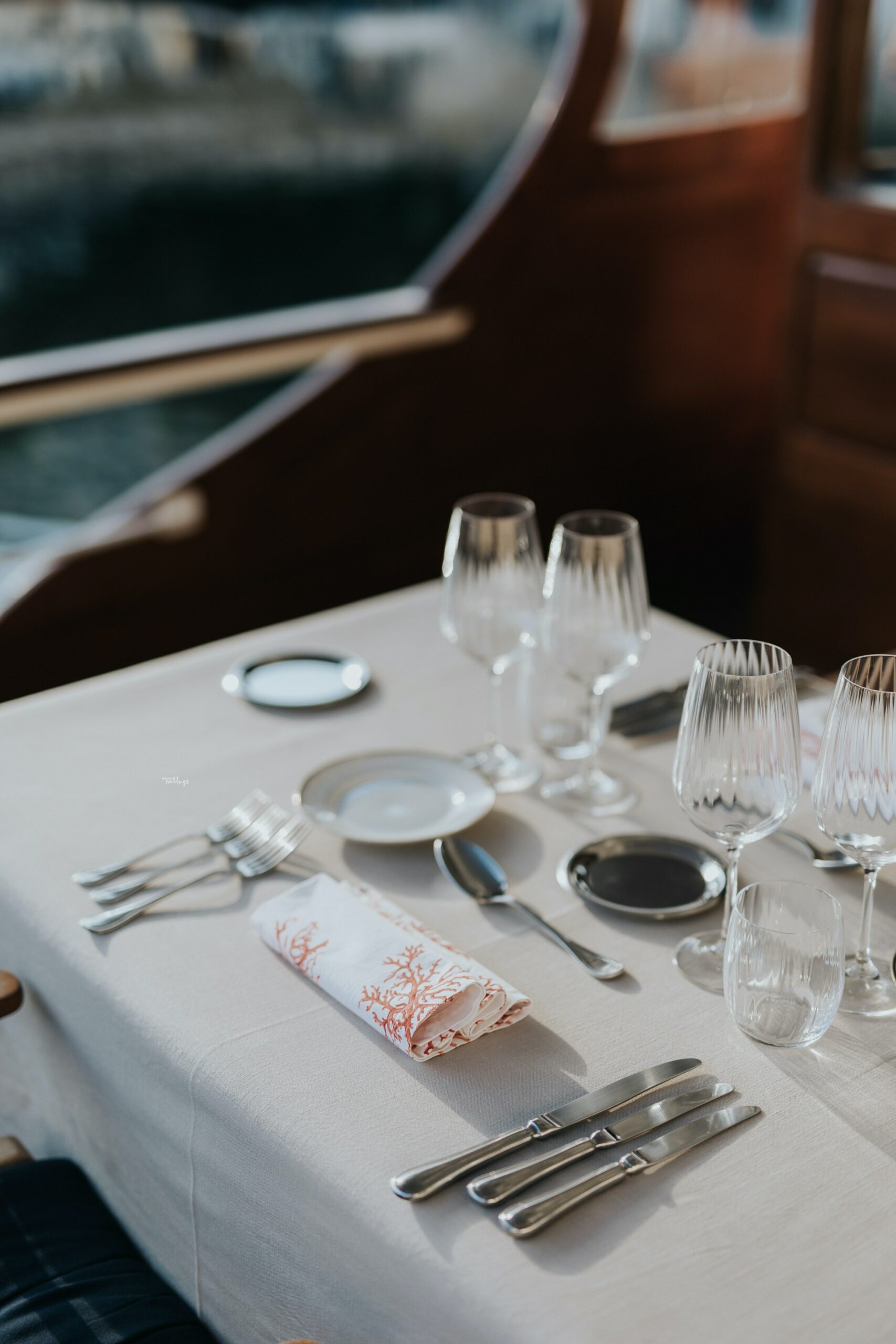 How we met
By the groom, Seyi:
We met briefly in 2014 at a lounge in Washington DC but lost touch as it wasn't our time. As serendipity would have it, 7 years later, I posted my first video on TikTok… and to my surprise, excitement and astonishment, Lemlem, a girl I hadn't spoken to in 7 years but always thought about and wished I had a second chance with, liked the video. From her perspective, I was a guy she hadn't spoken to in 7 years and suddenly, I popped up on her "for your page" on TikTok. I could hardly believe it. What are the odds?! Someone in heaven was clearly pulling strings. I immediately slid in her DM, asked her out and the rest was history.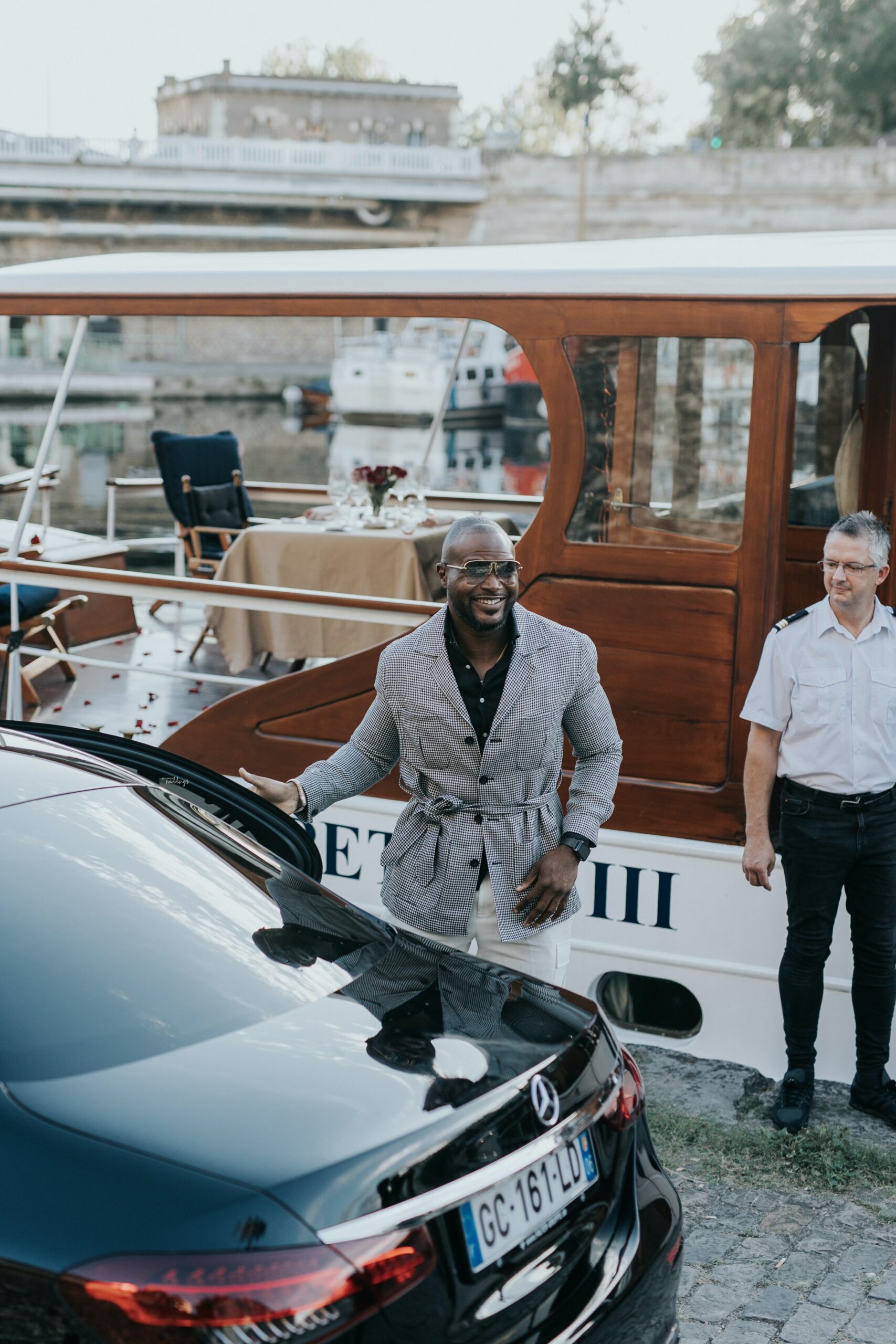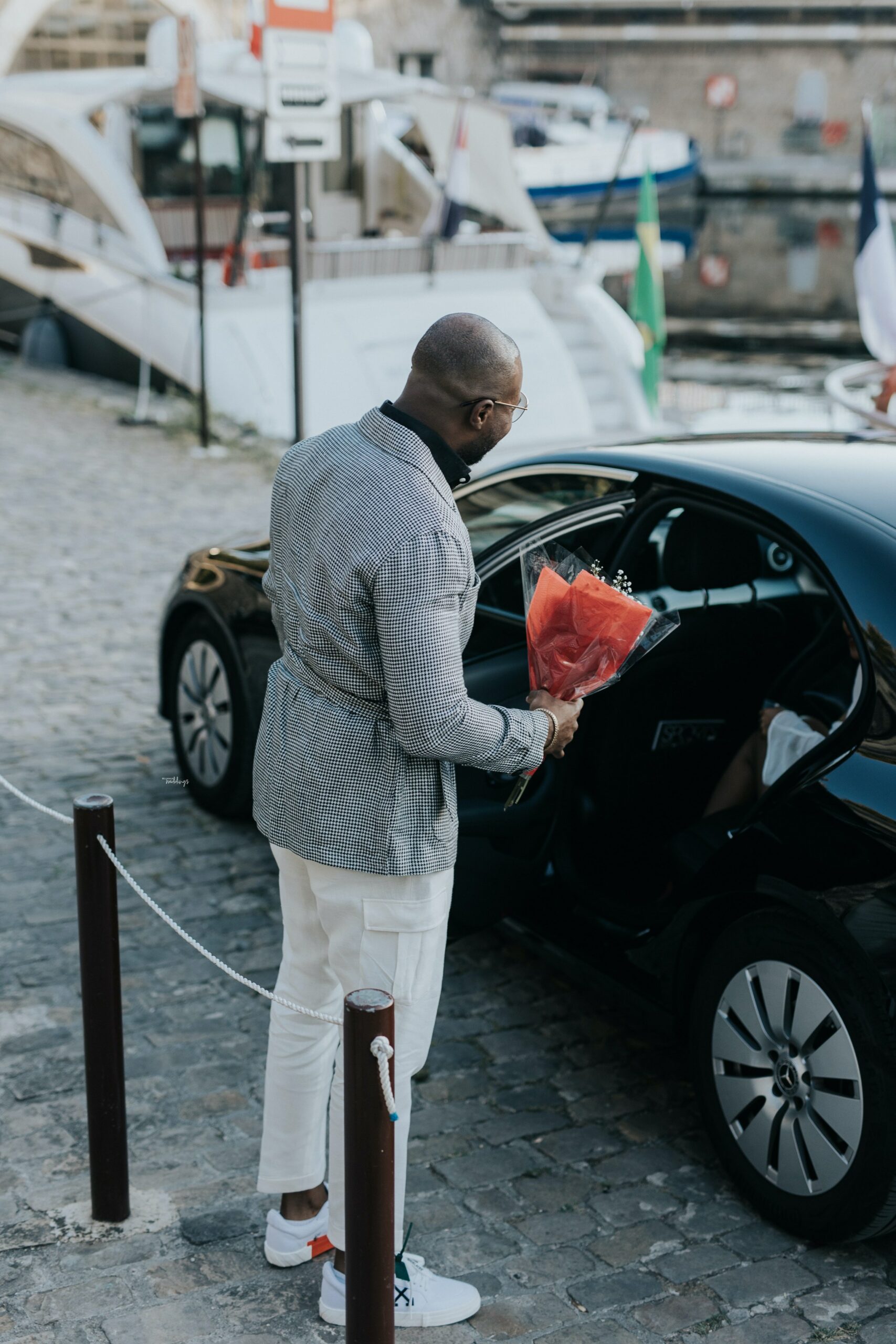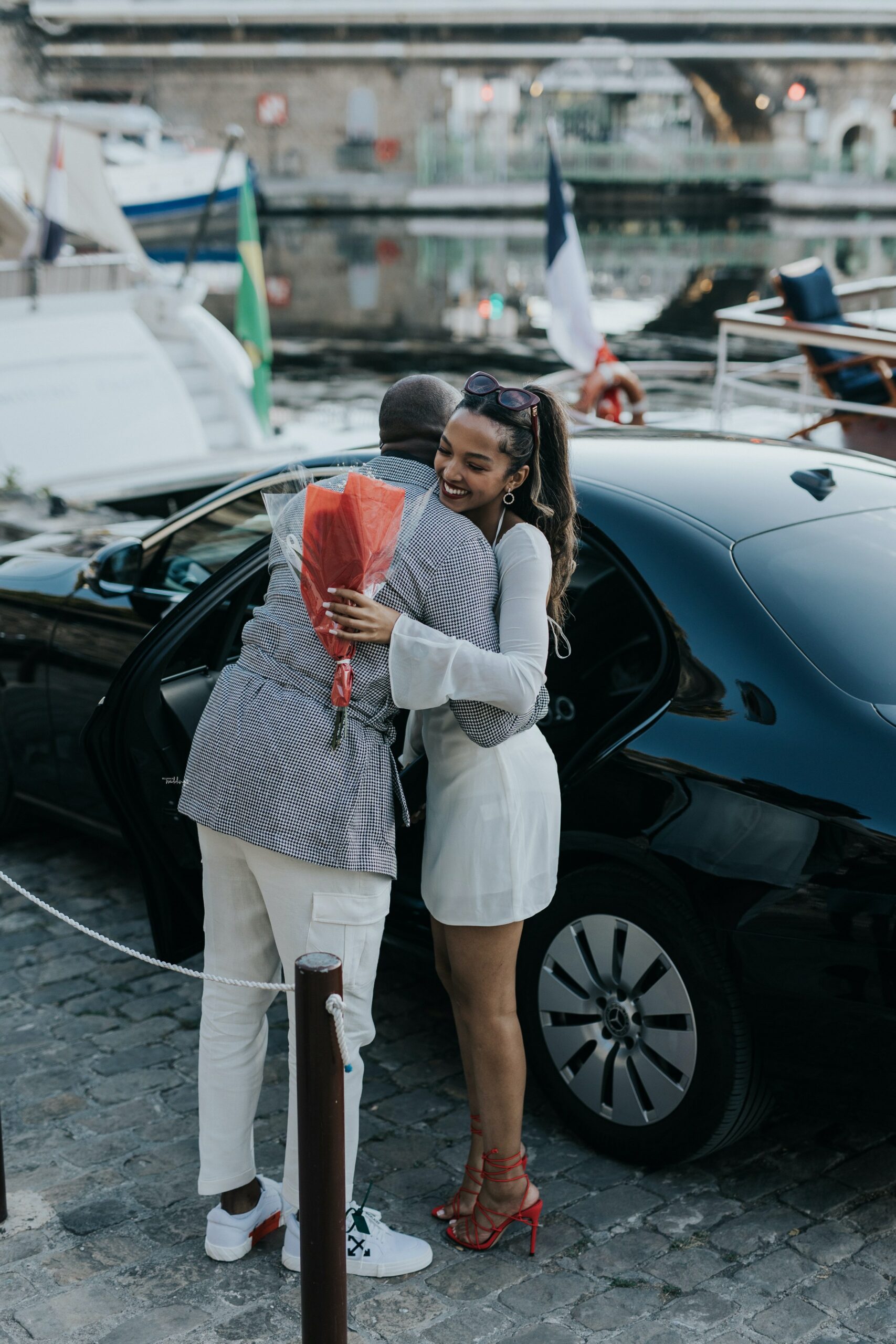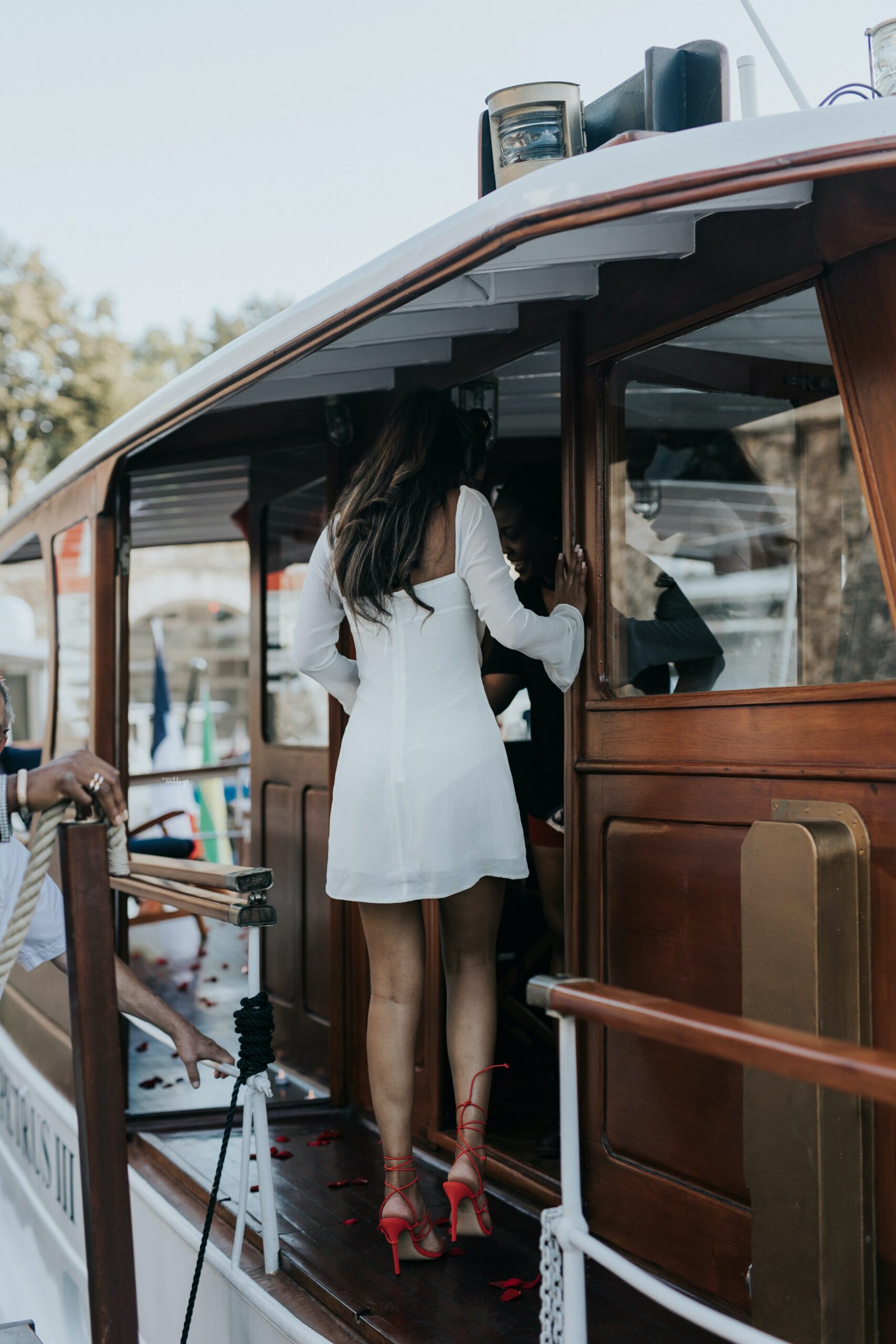 I knew what I wanted the moment I reconnected with Lemlem. I proposed a year later. The proposal was in Paris, on a romantic private yacht sailing on the Seine River by the Eiffel Tower… and of course, she said YES! Before the proposal, she thought I was flying her out to Florida for her 30th birthday celebration, but When we got to the airport, that's when she realized we were flying to Paris, First class. She still didn't know I was going to propose.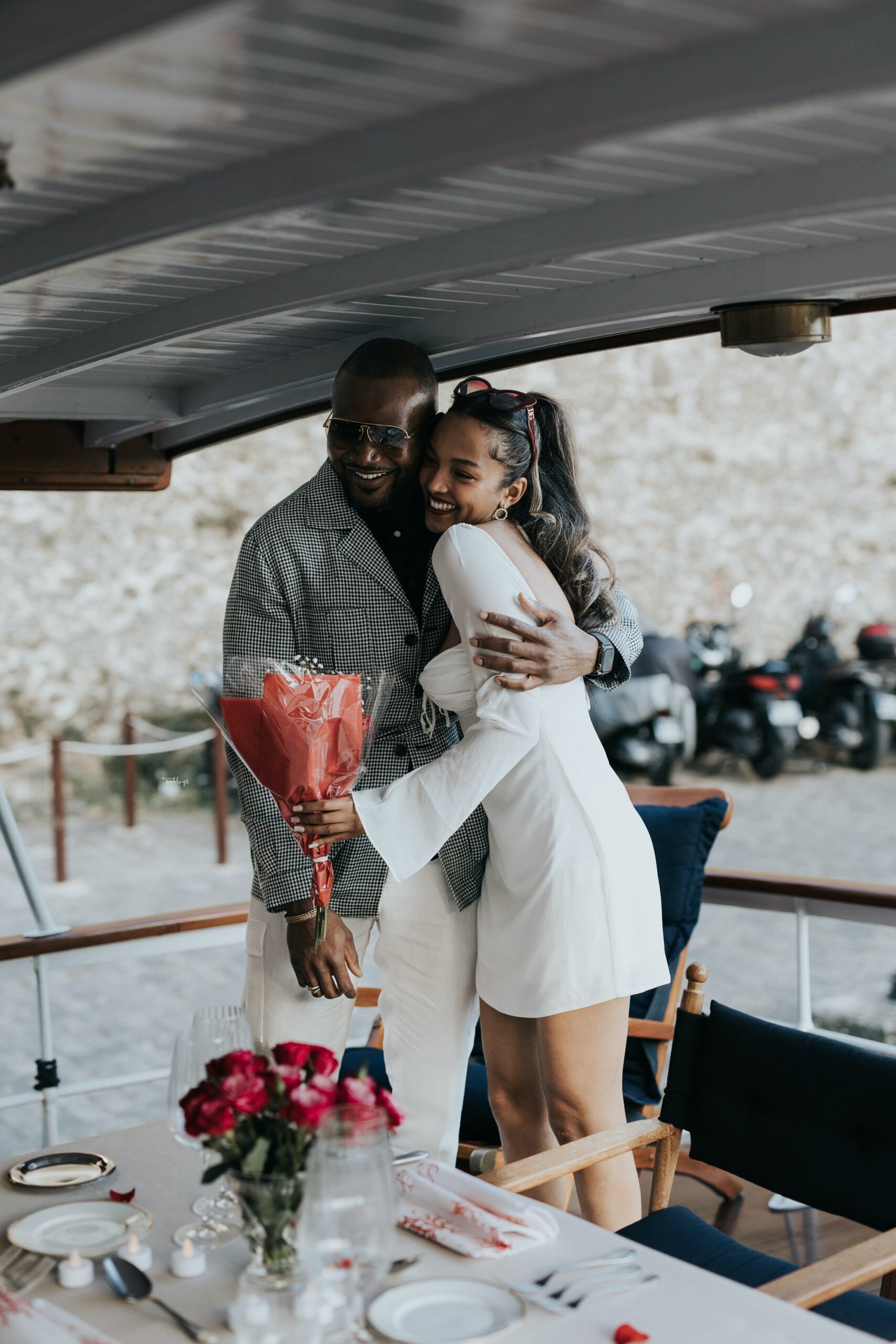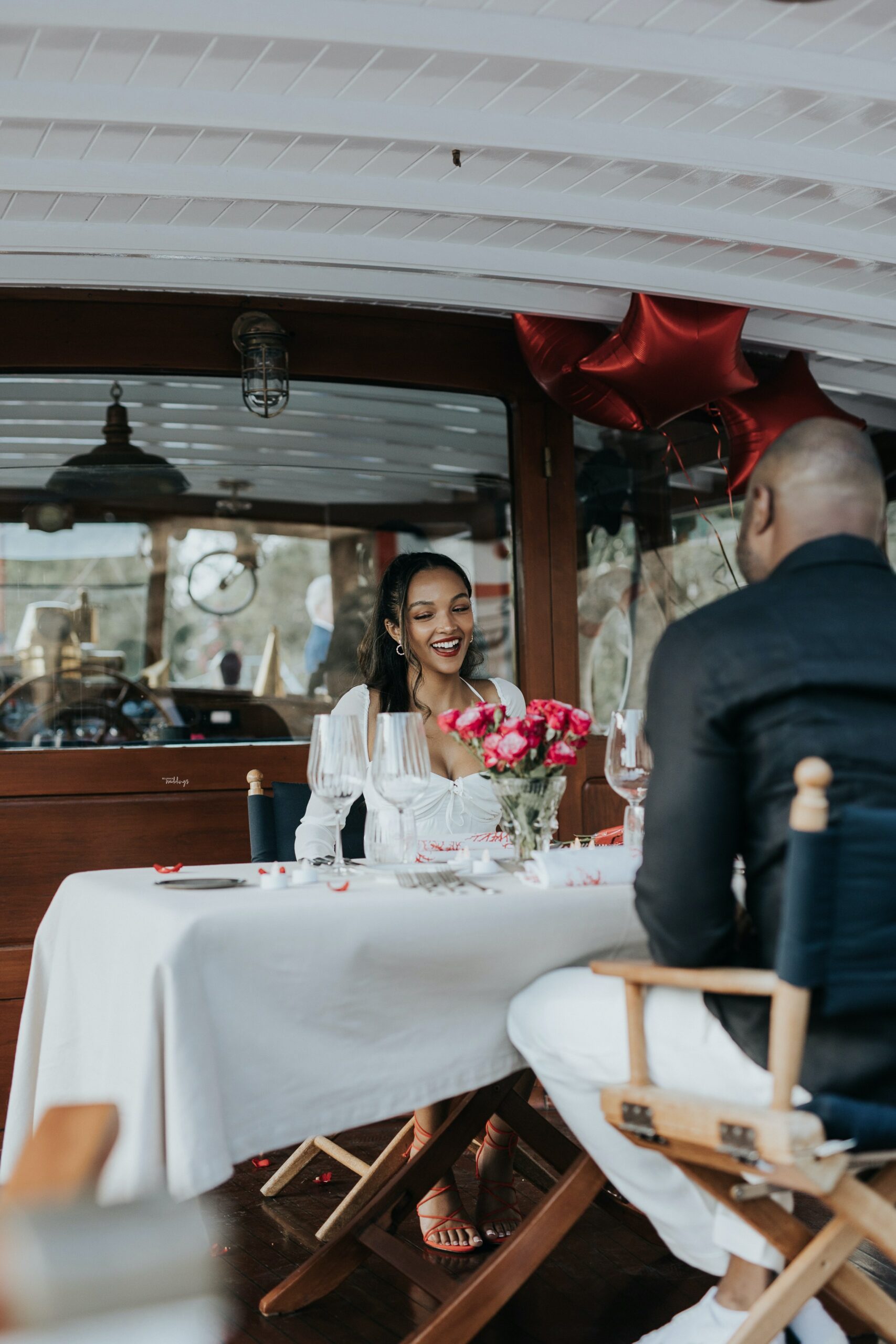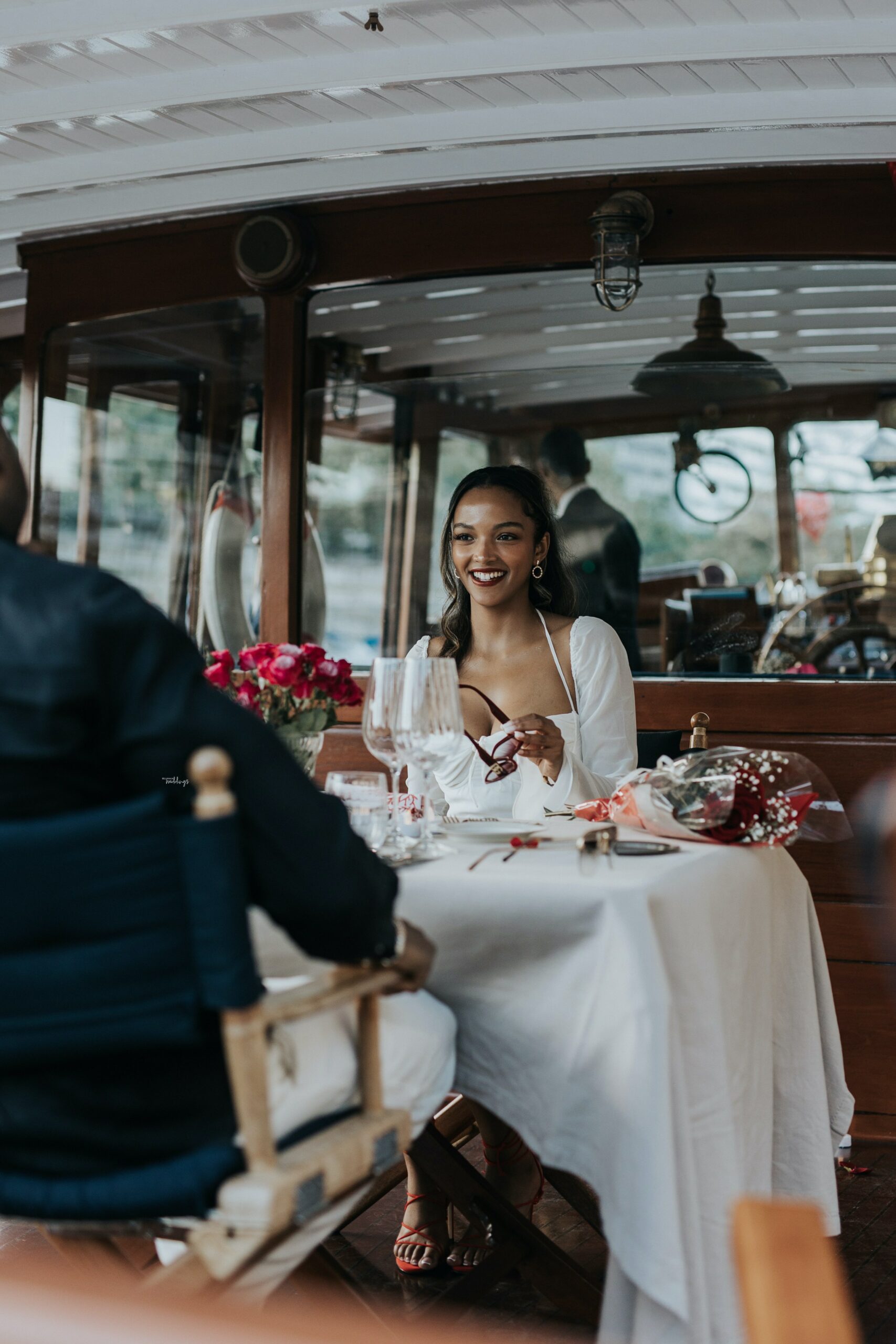 I had an entire week of festivities from taking her to Ed Shereen concerts, bike tours, food tours, and Moulin Rouge show, to Moët Chandon's champagne trip to Epernay, outside Paris, to exquisite dinners at fancy restaurants. On the day I proposed, I booked her a spa day at the Dior Spa in Paris, and then afterwards took her on a Private Yacht with a 5-star gourmet chef and bottler, and we sailed on the Seine River, and as we passed by the Eiffel Tower, I proposed.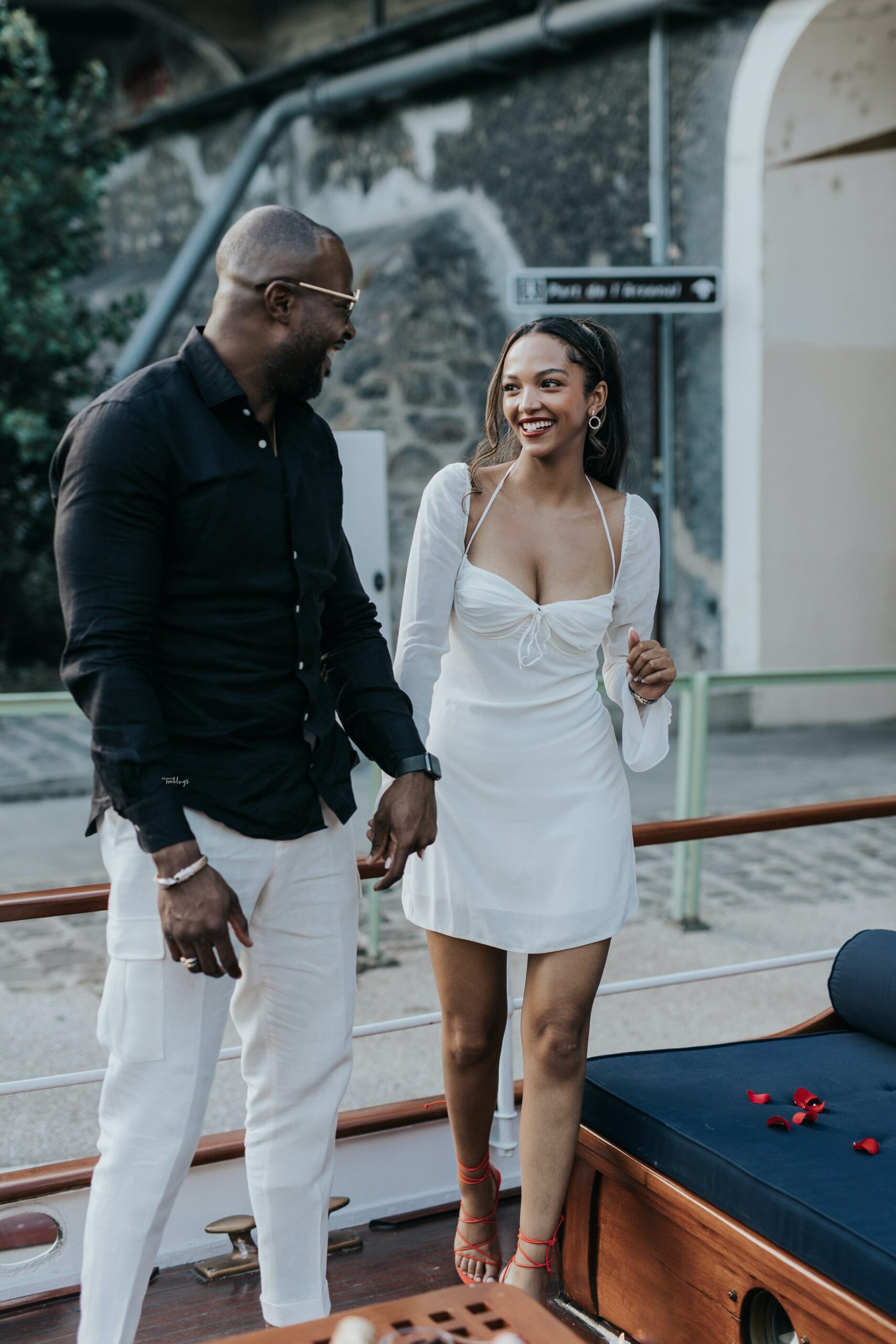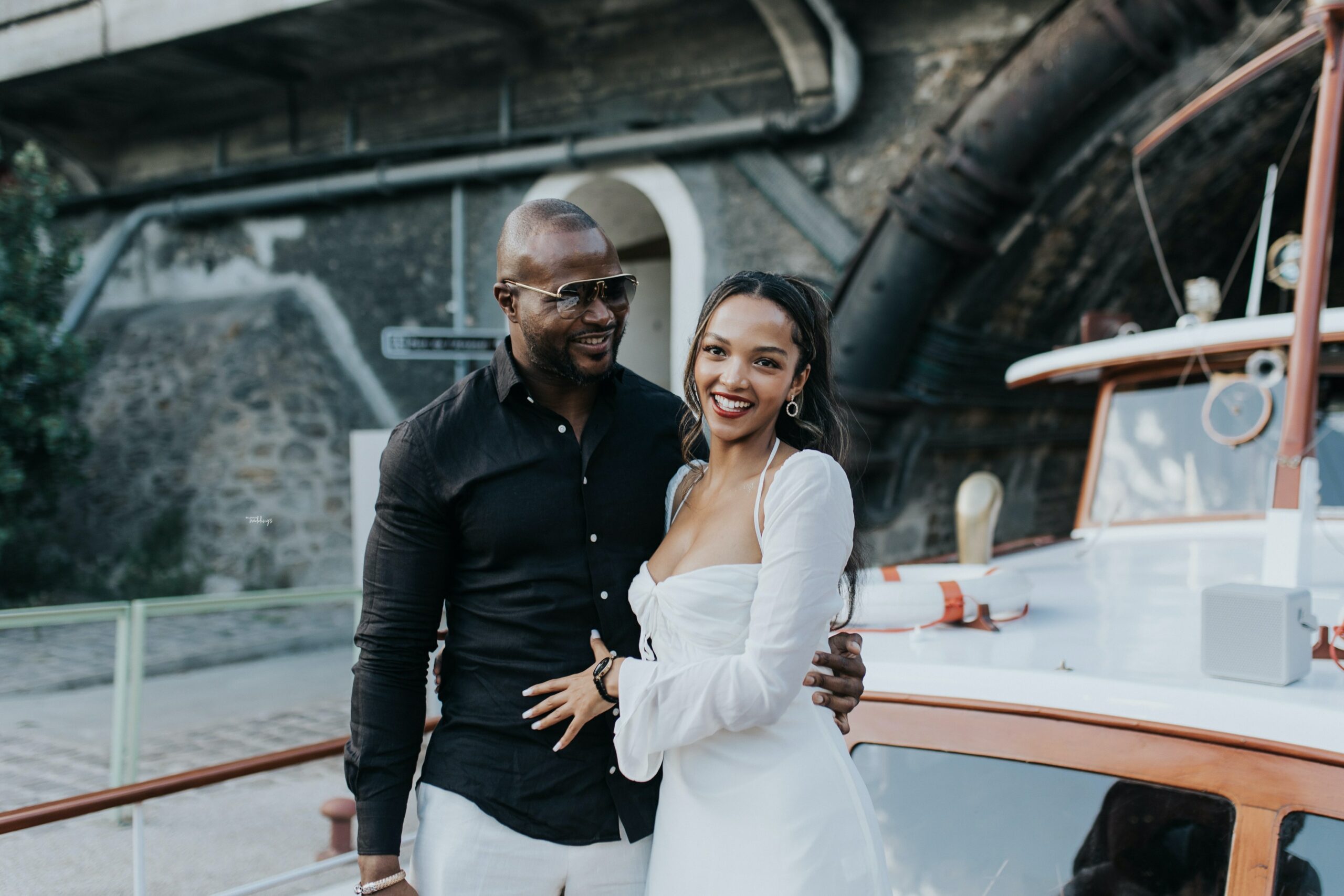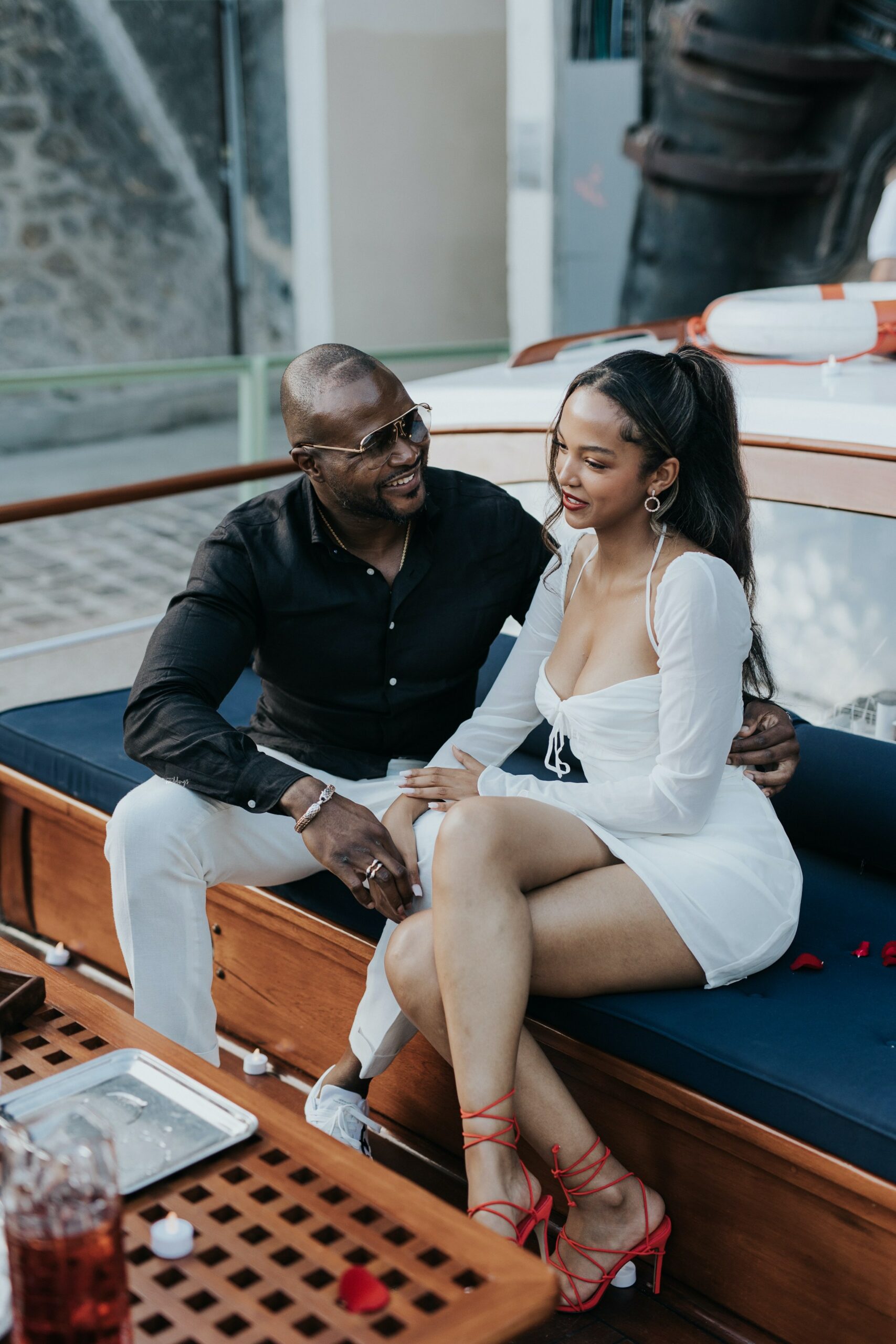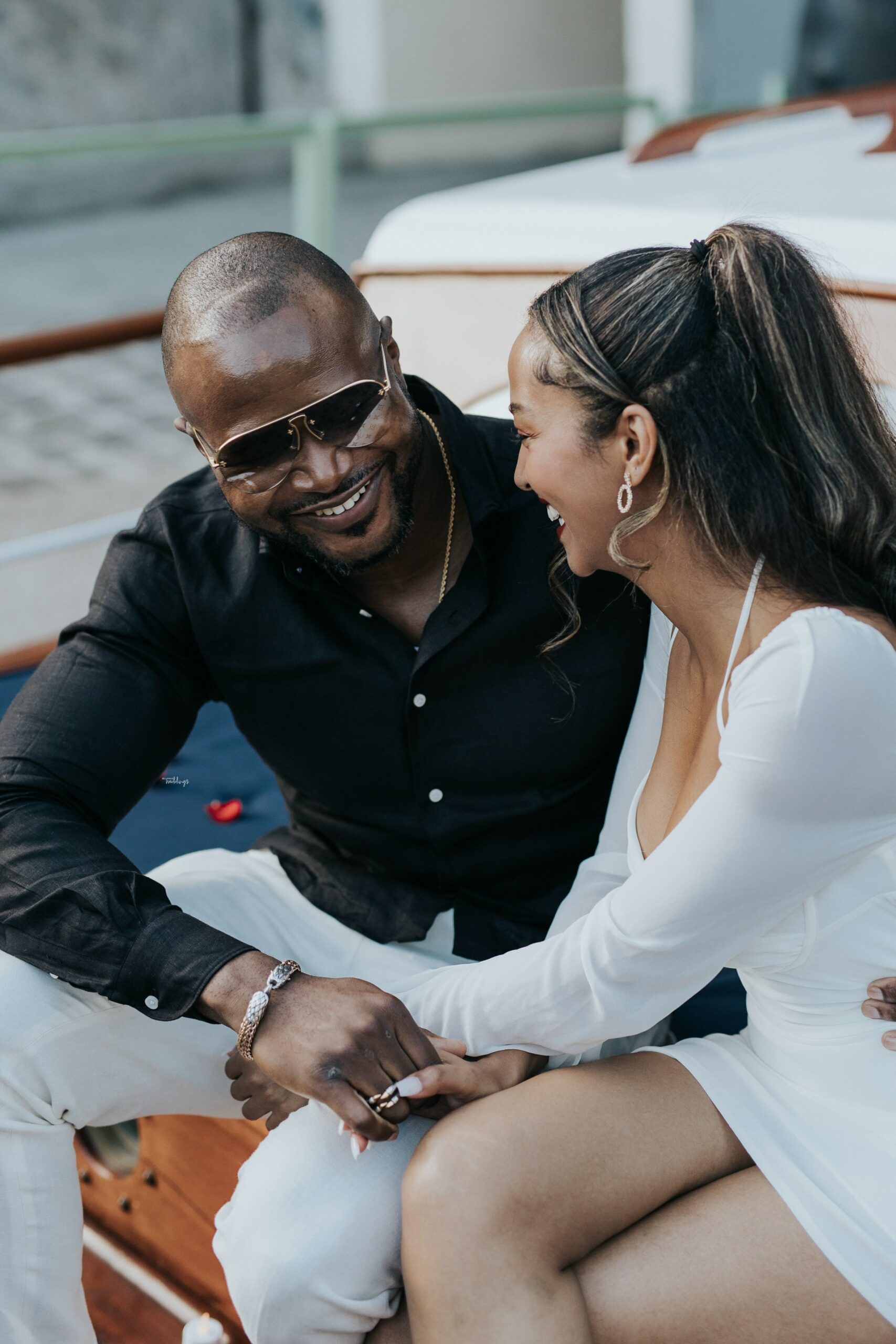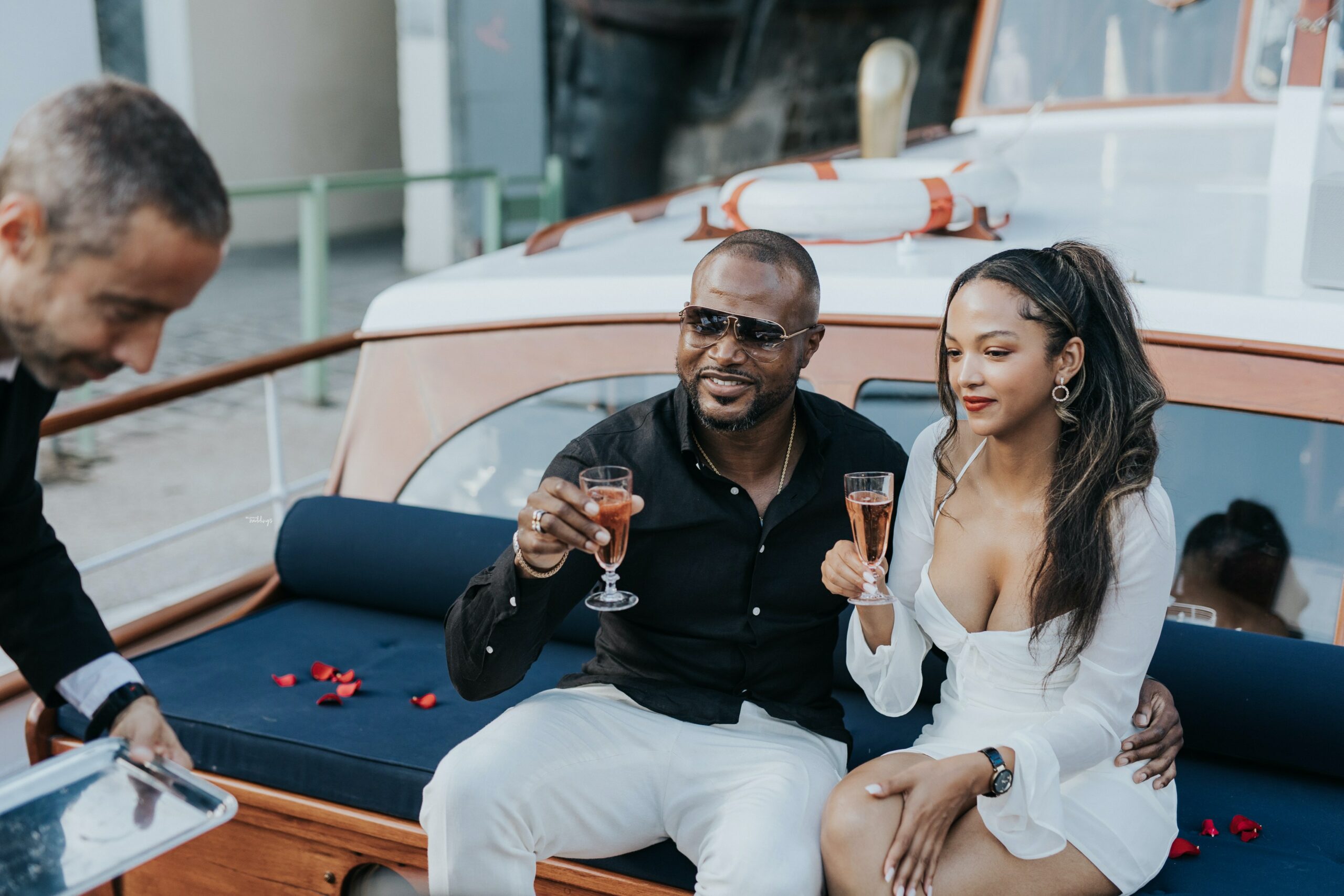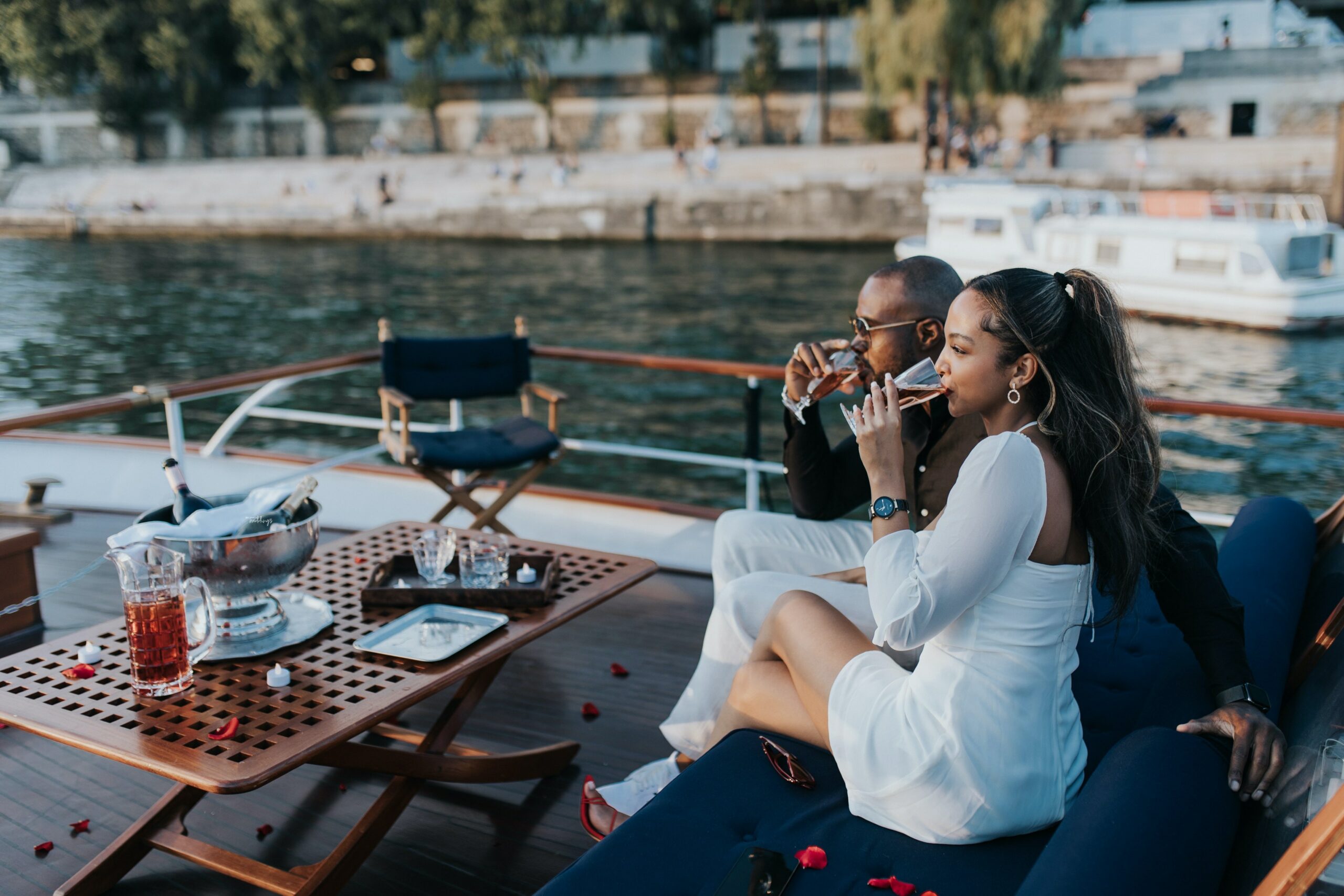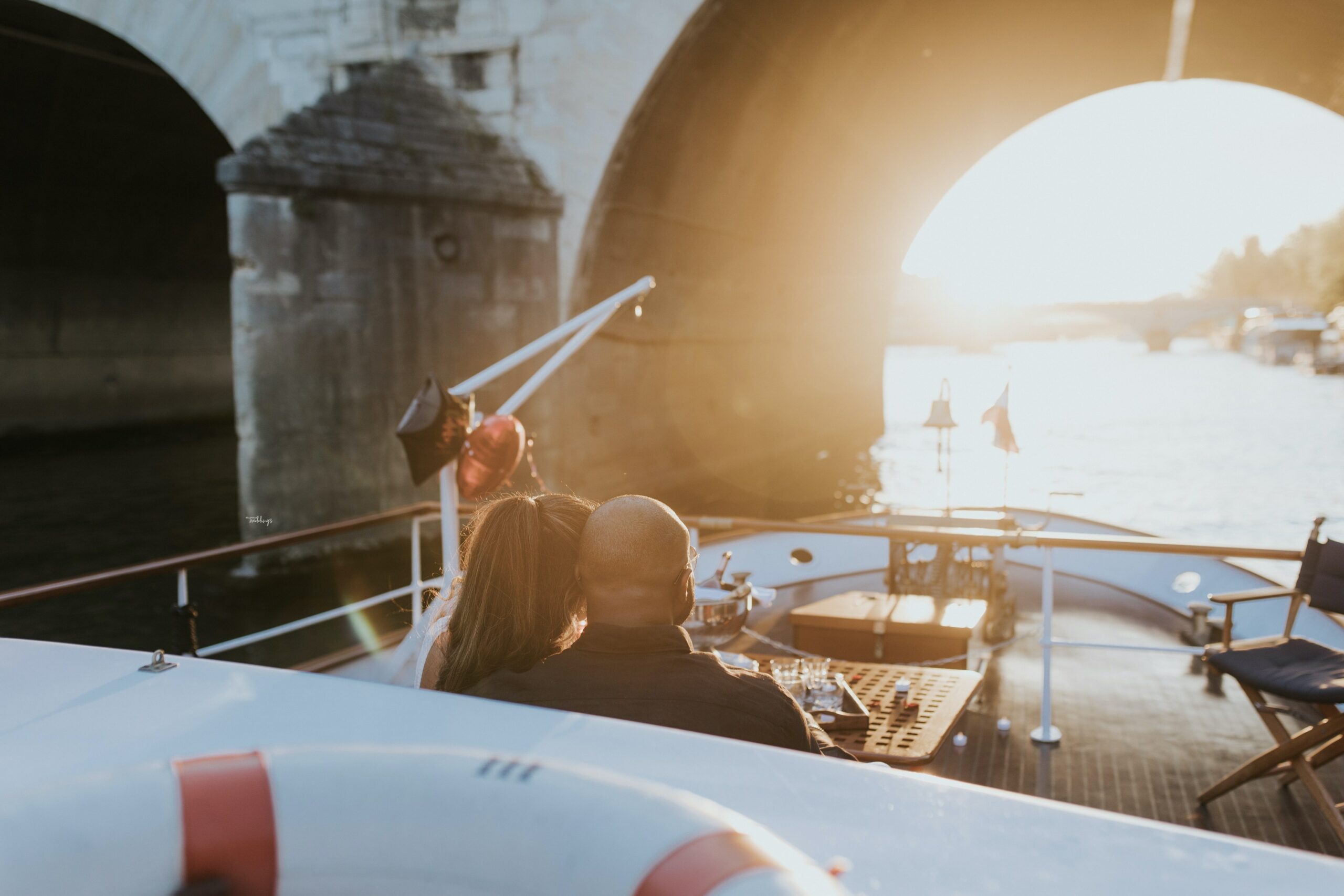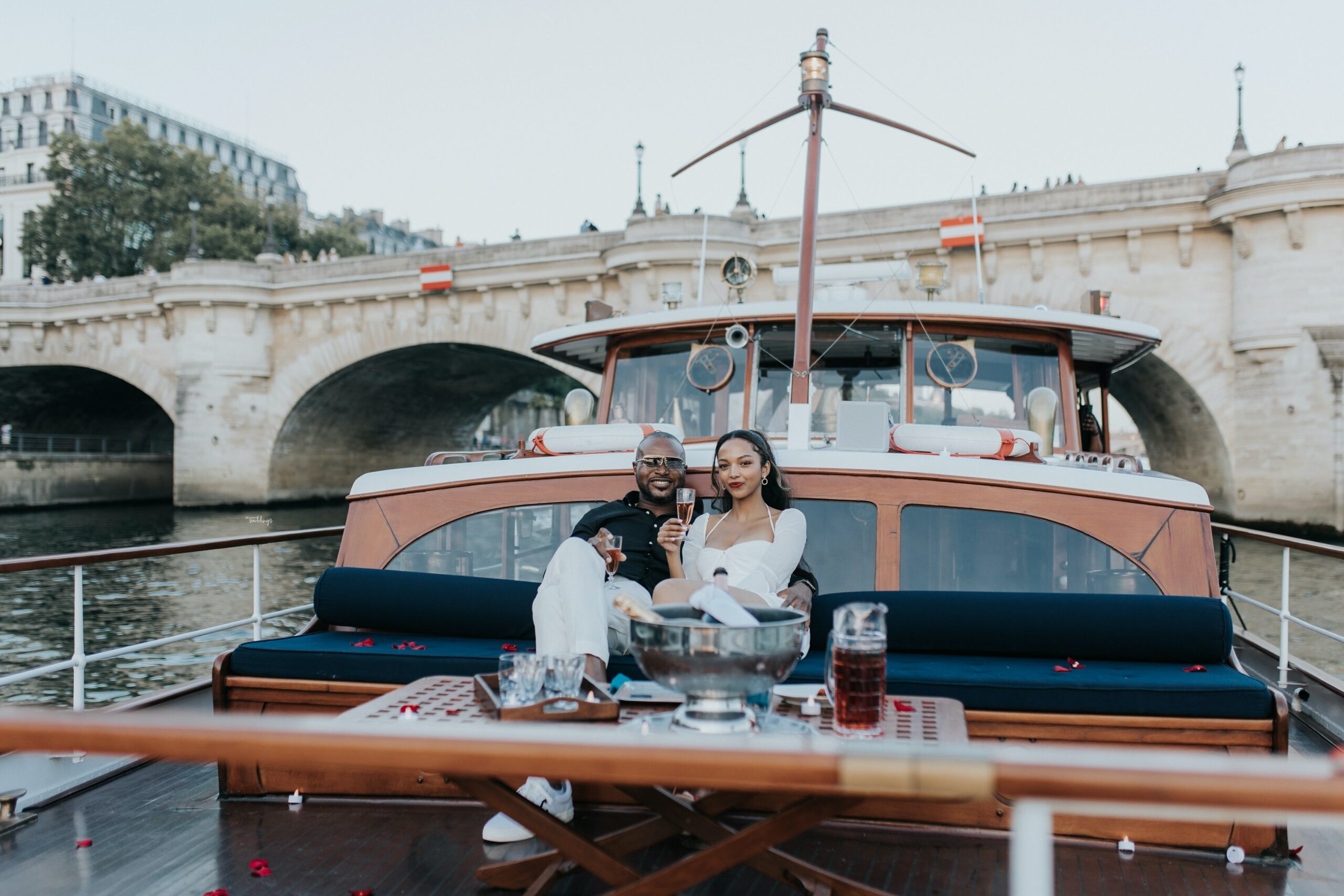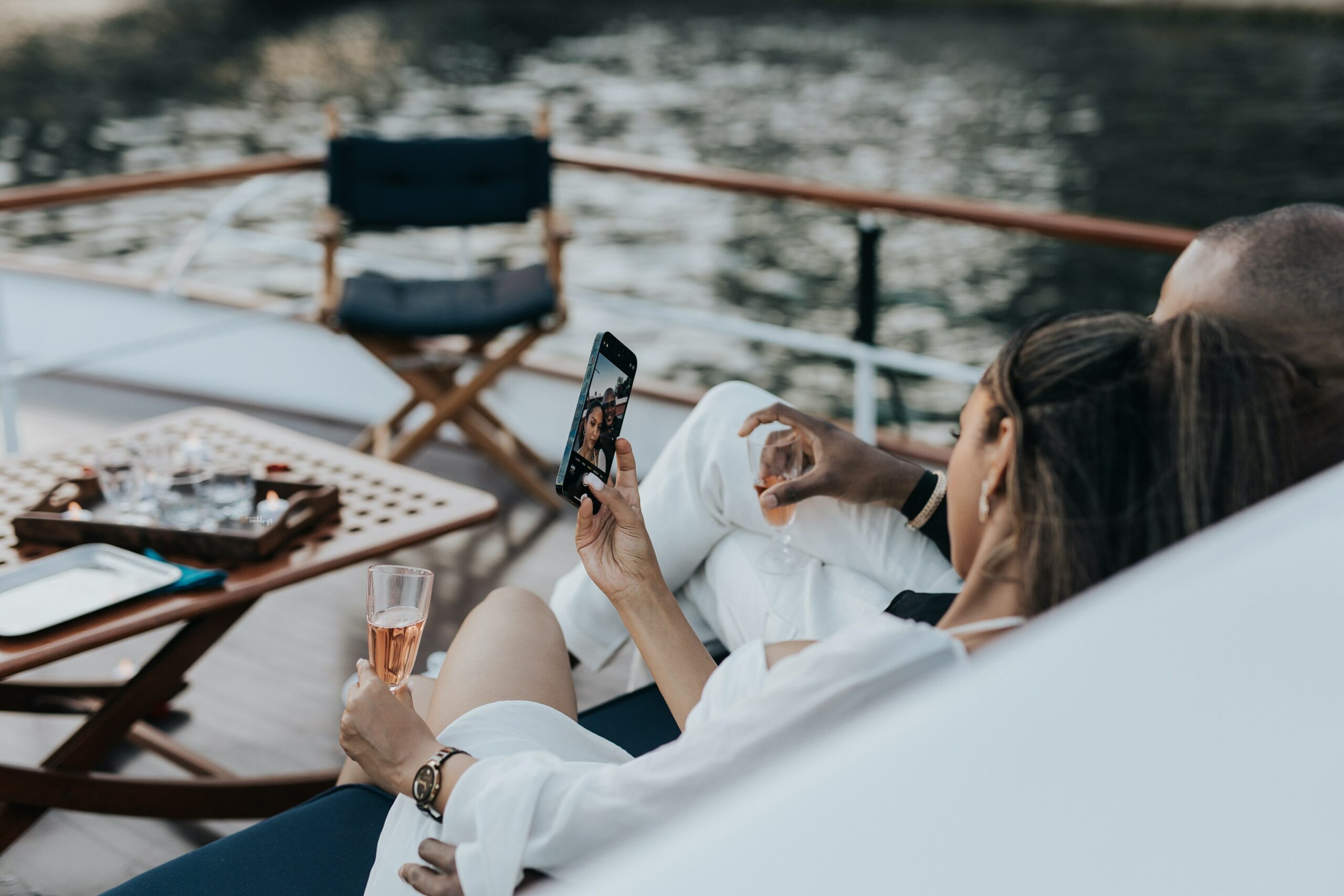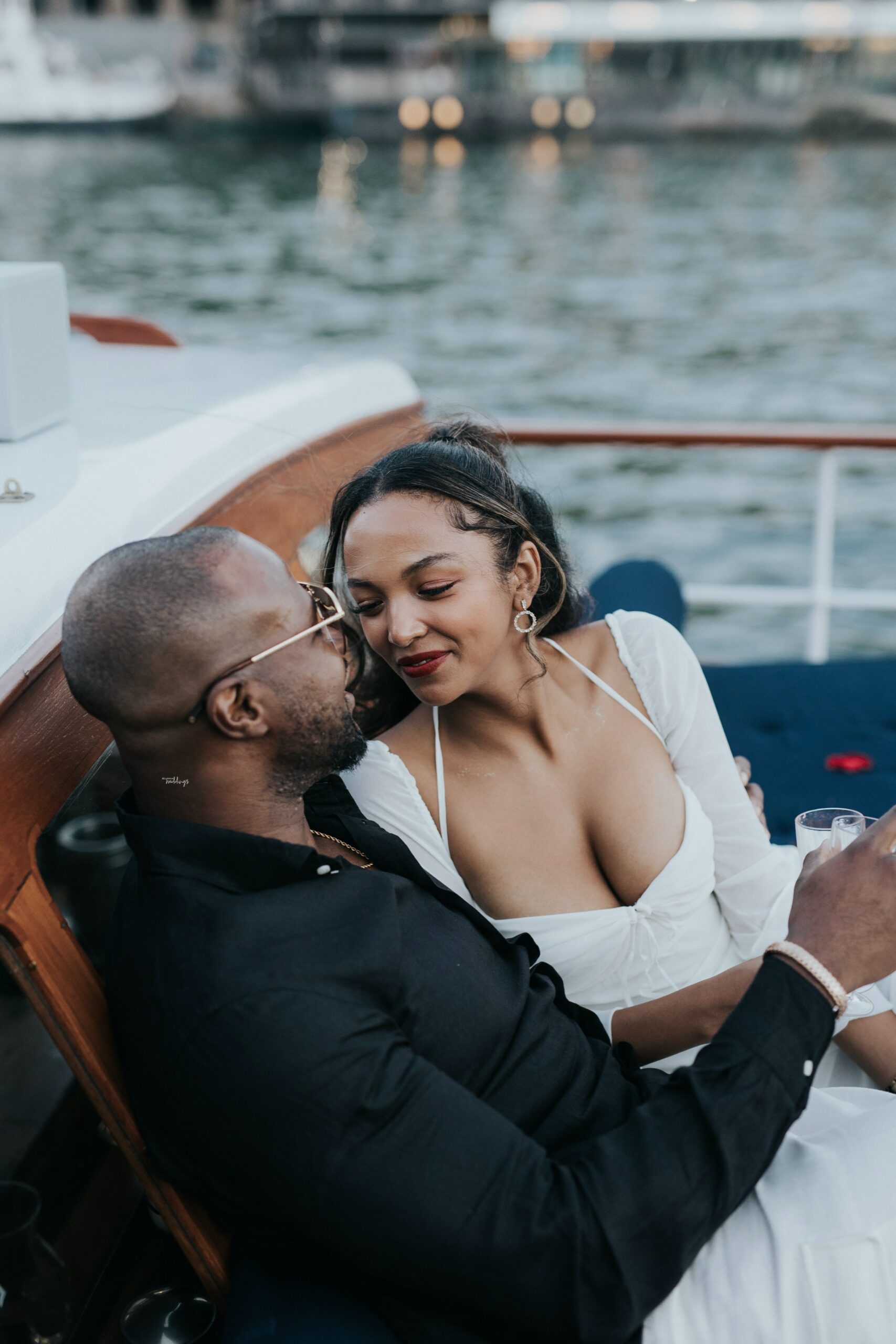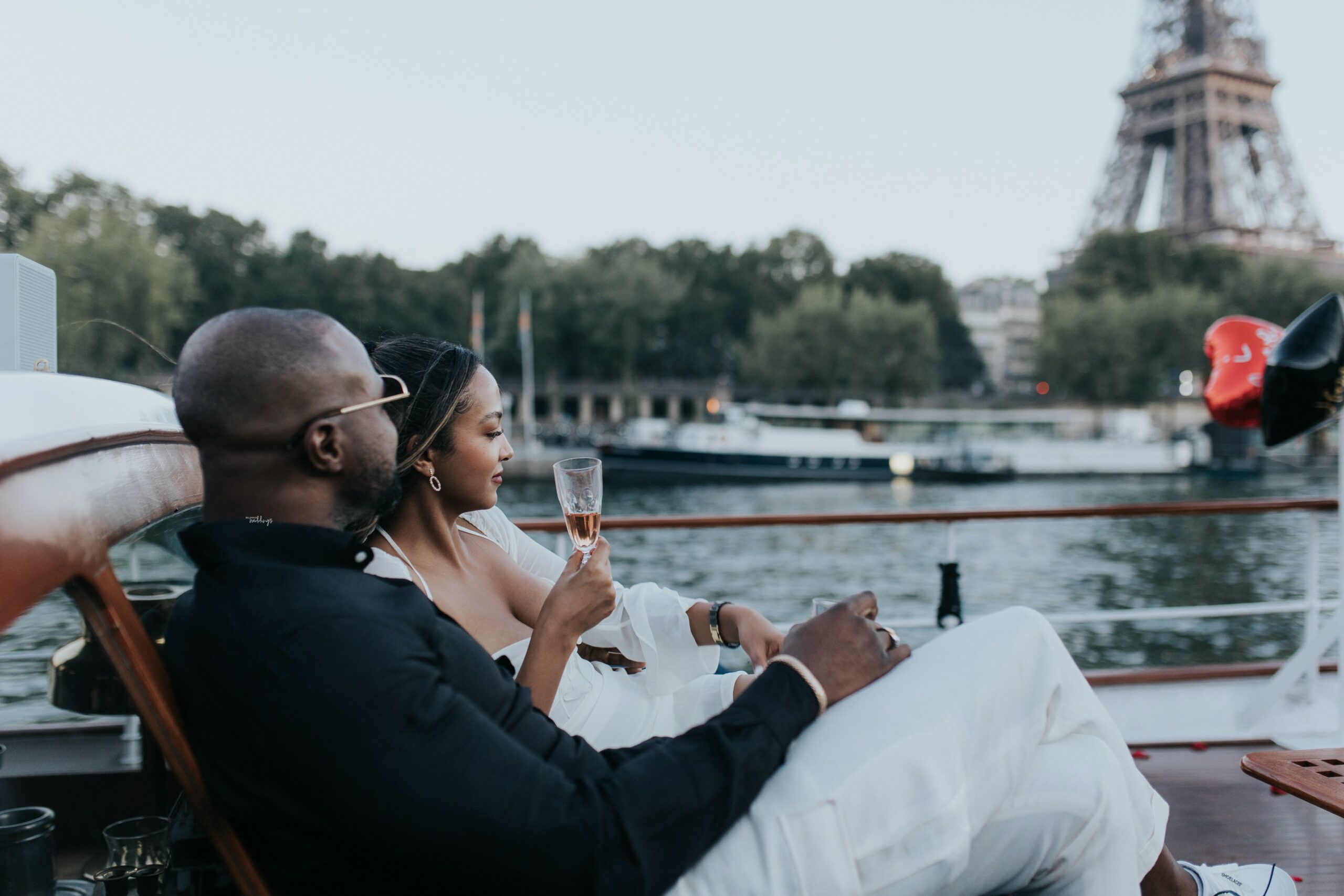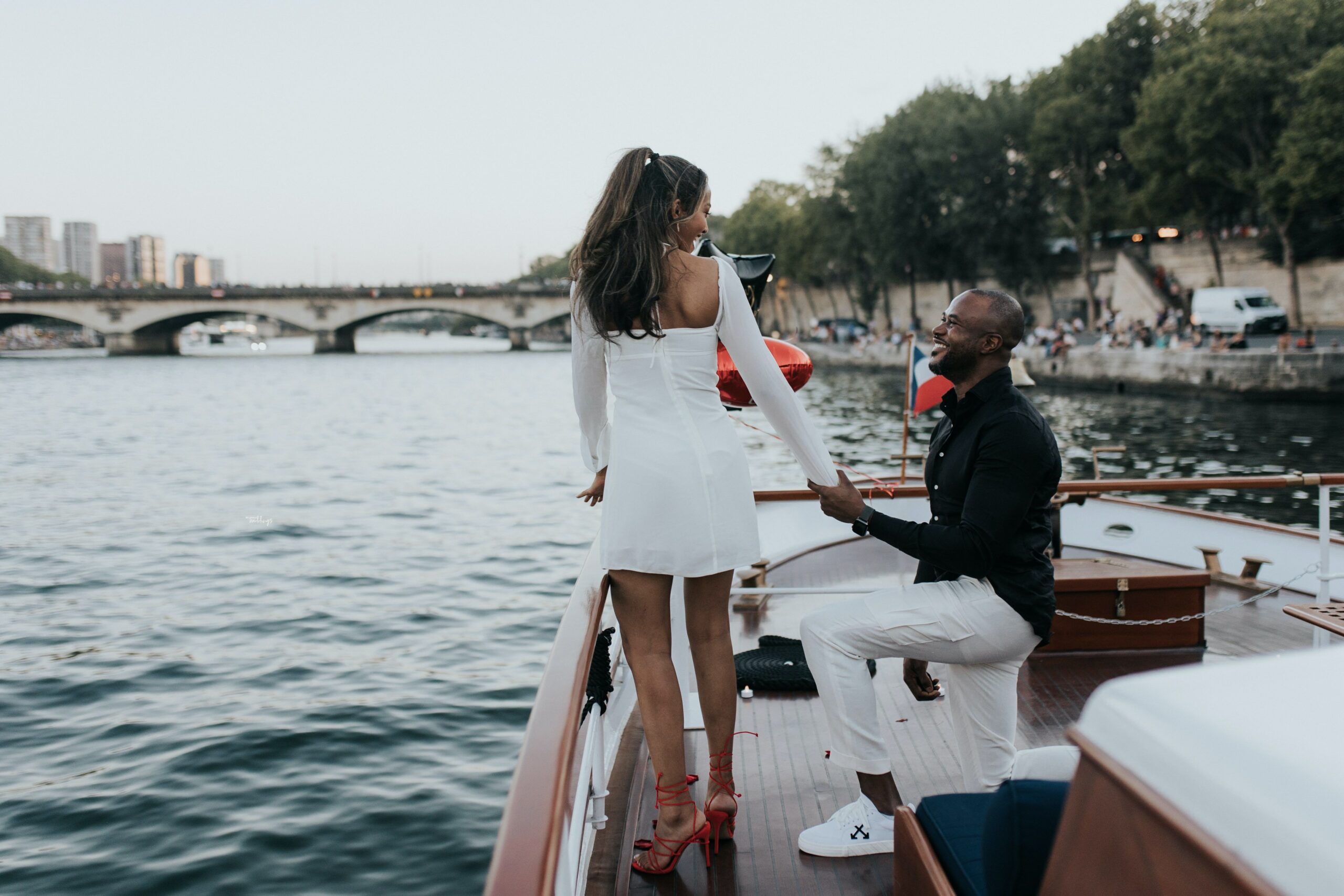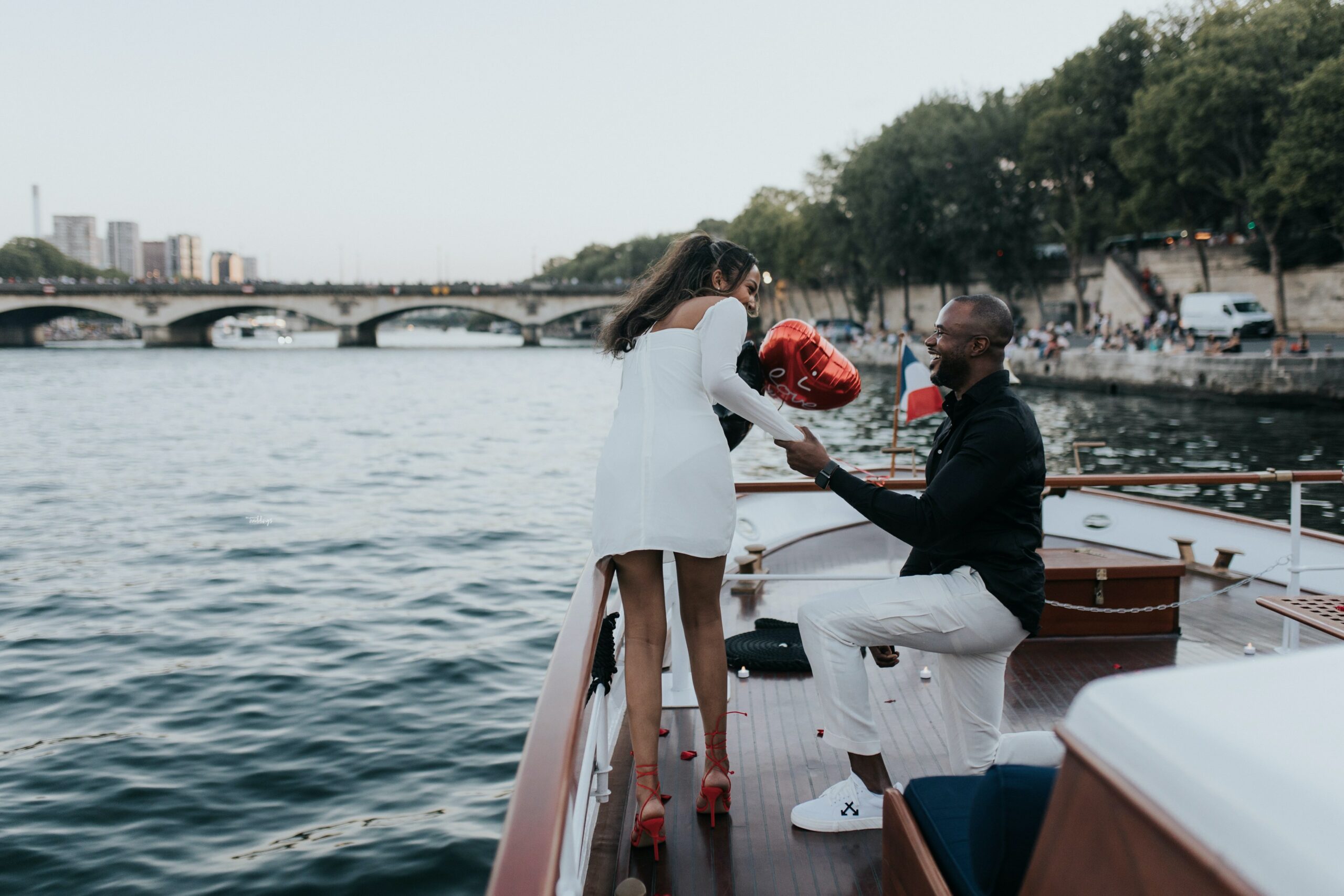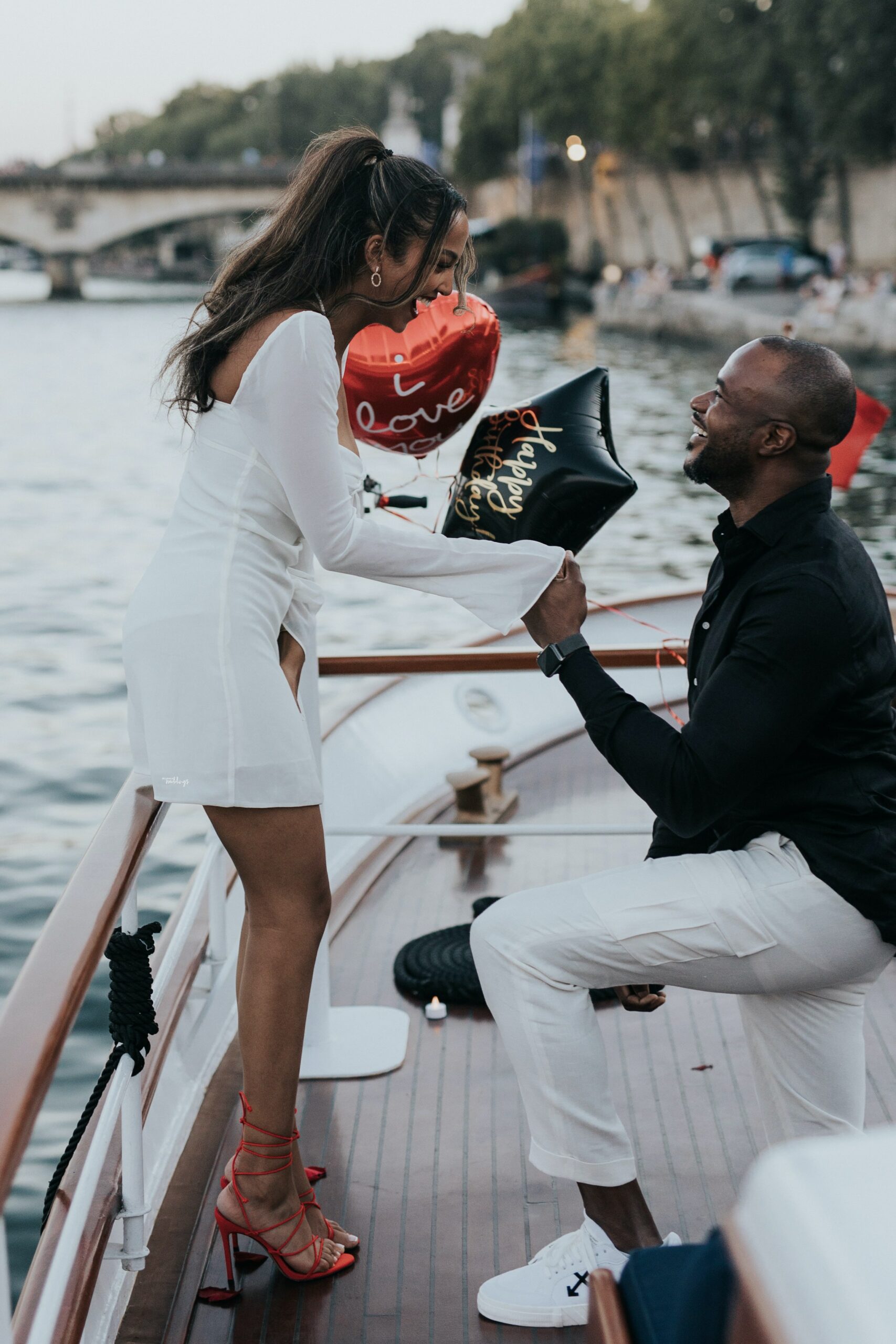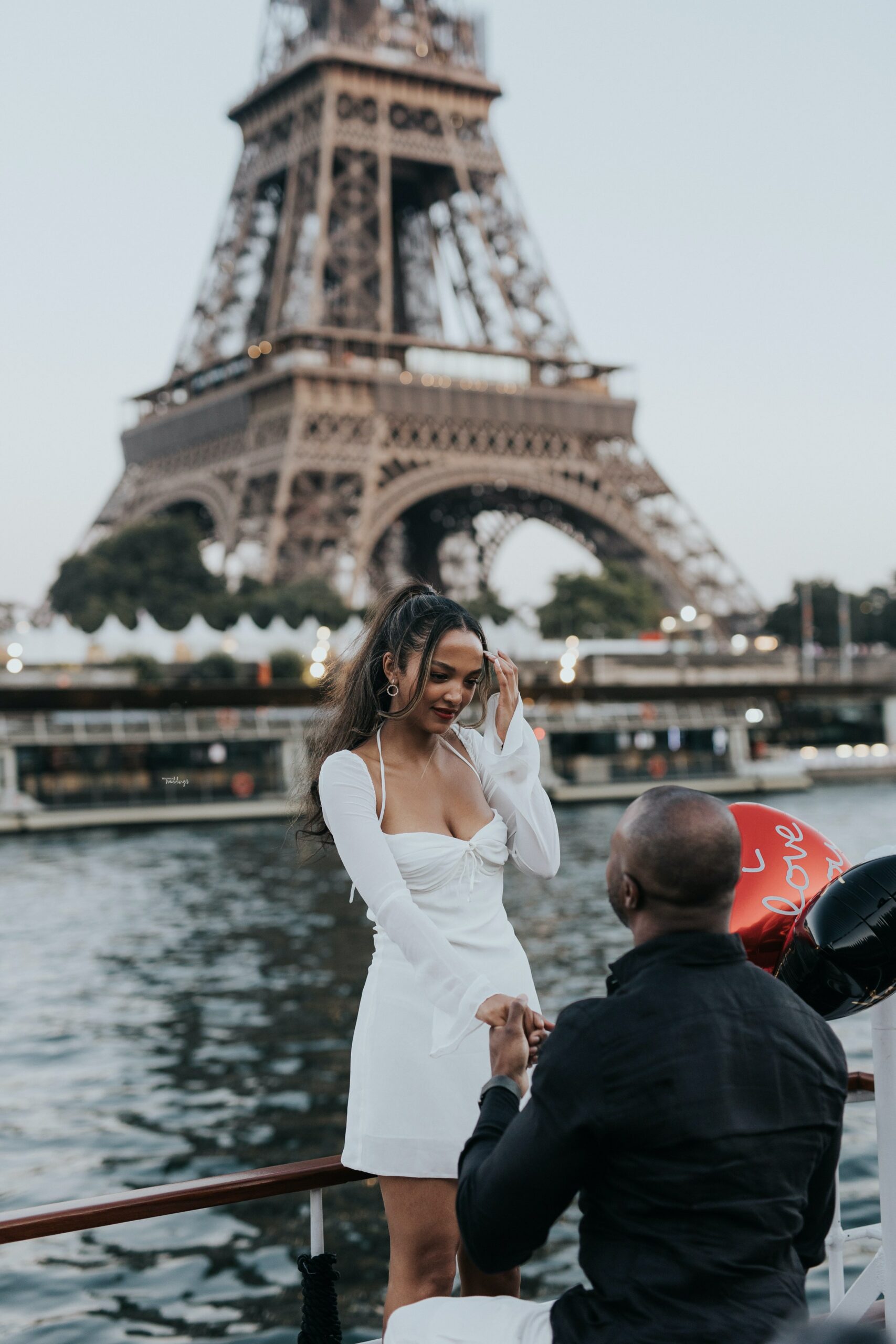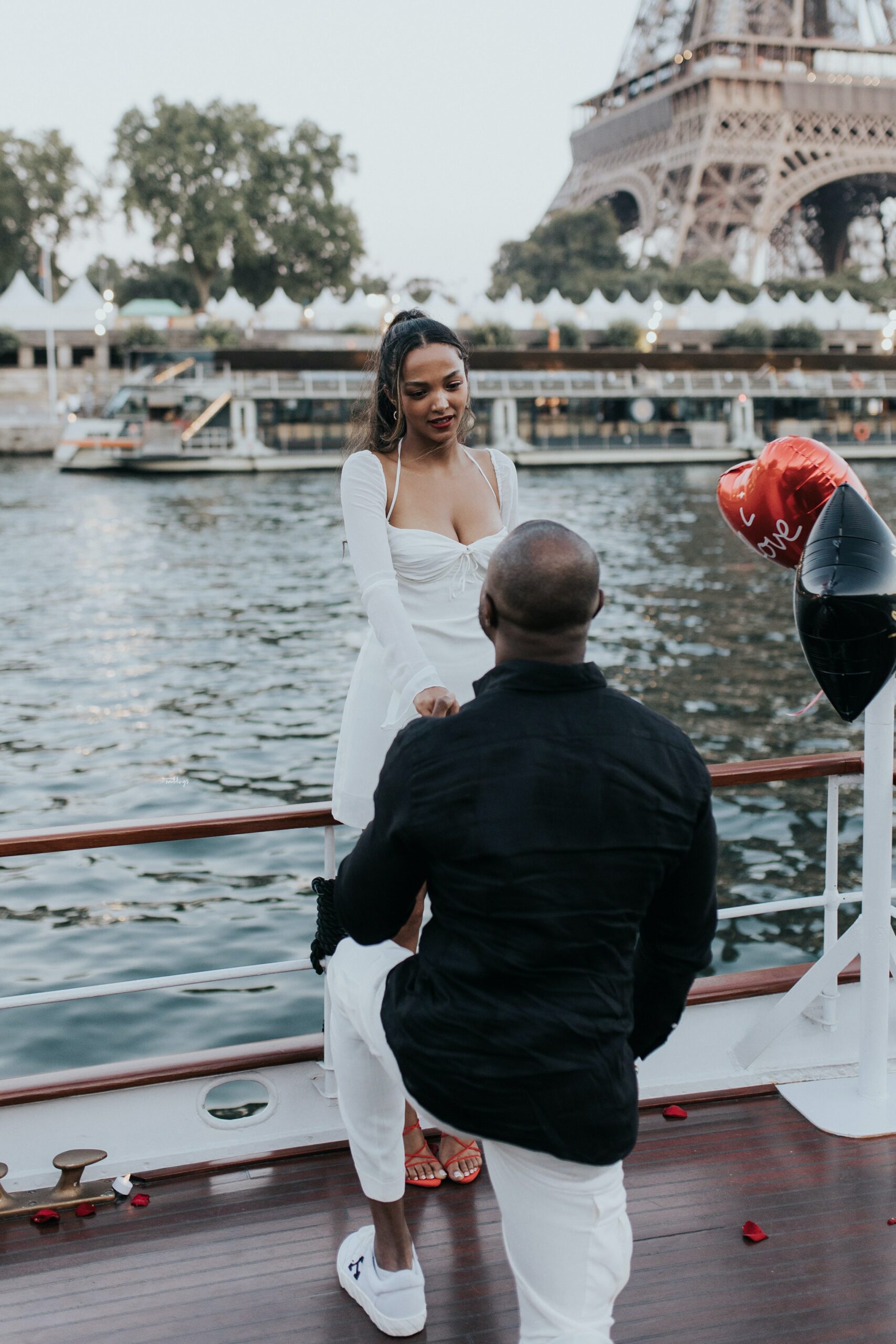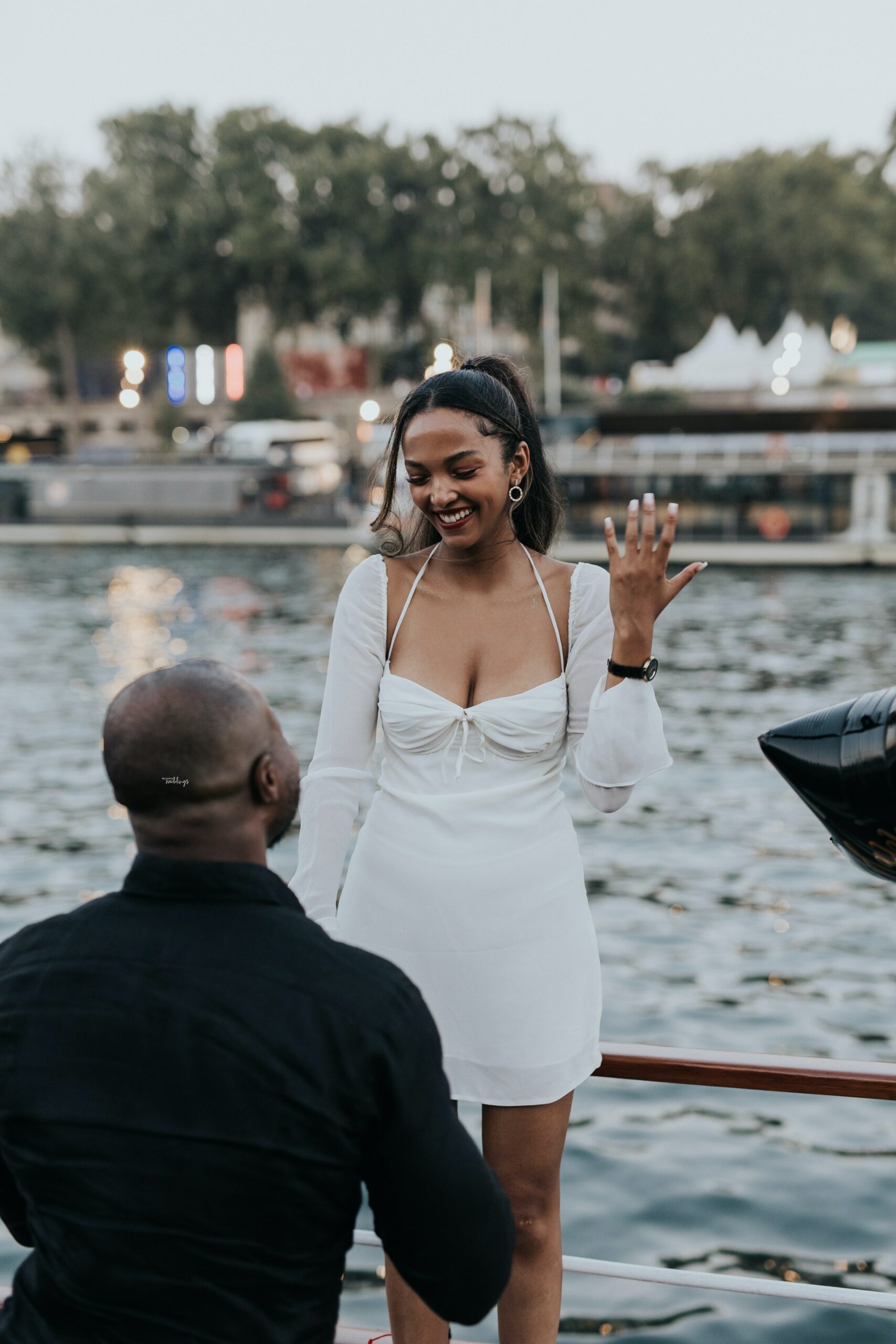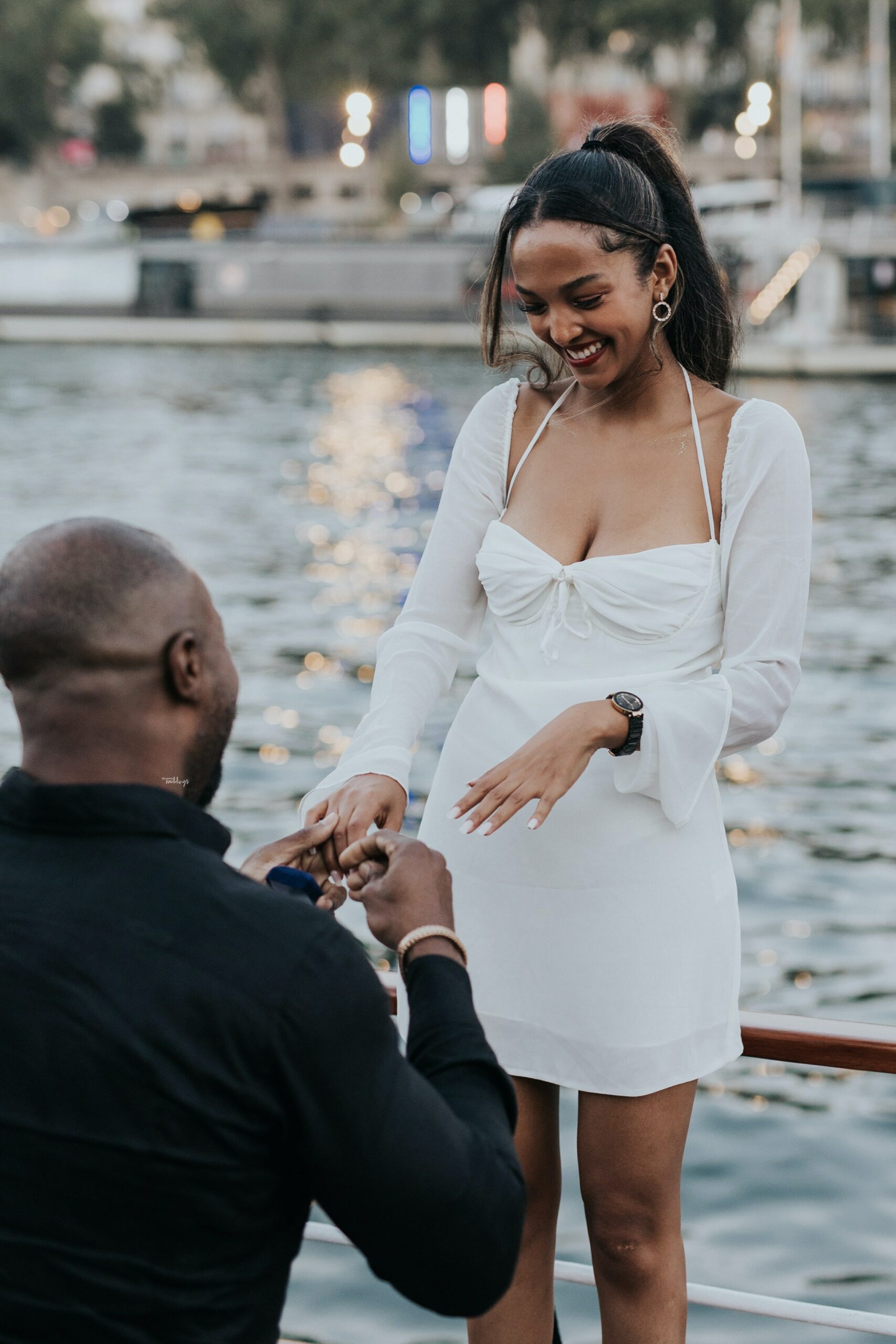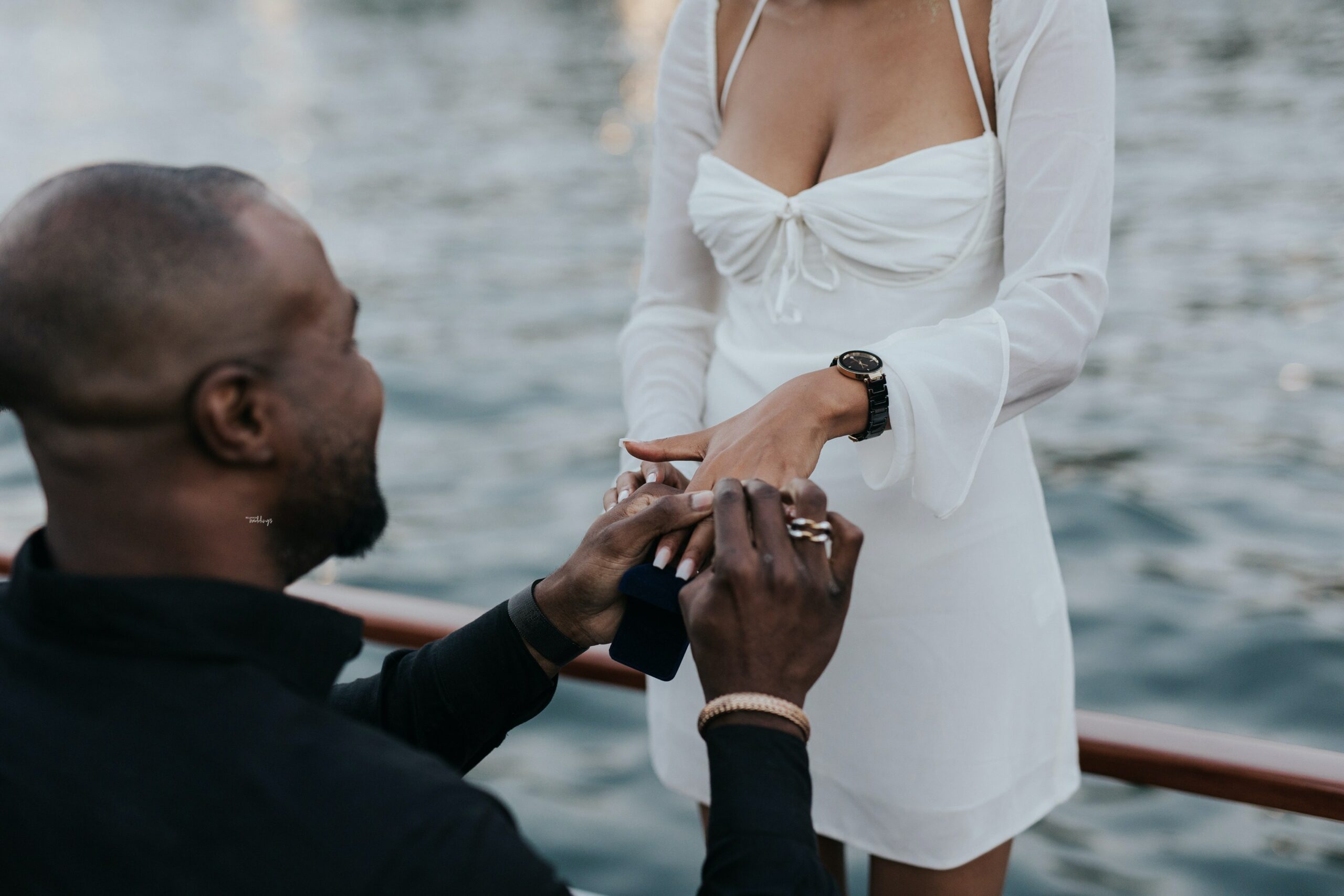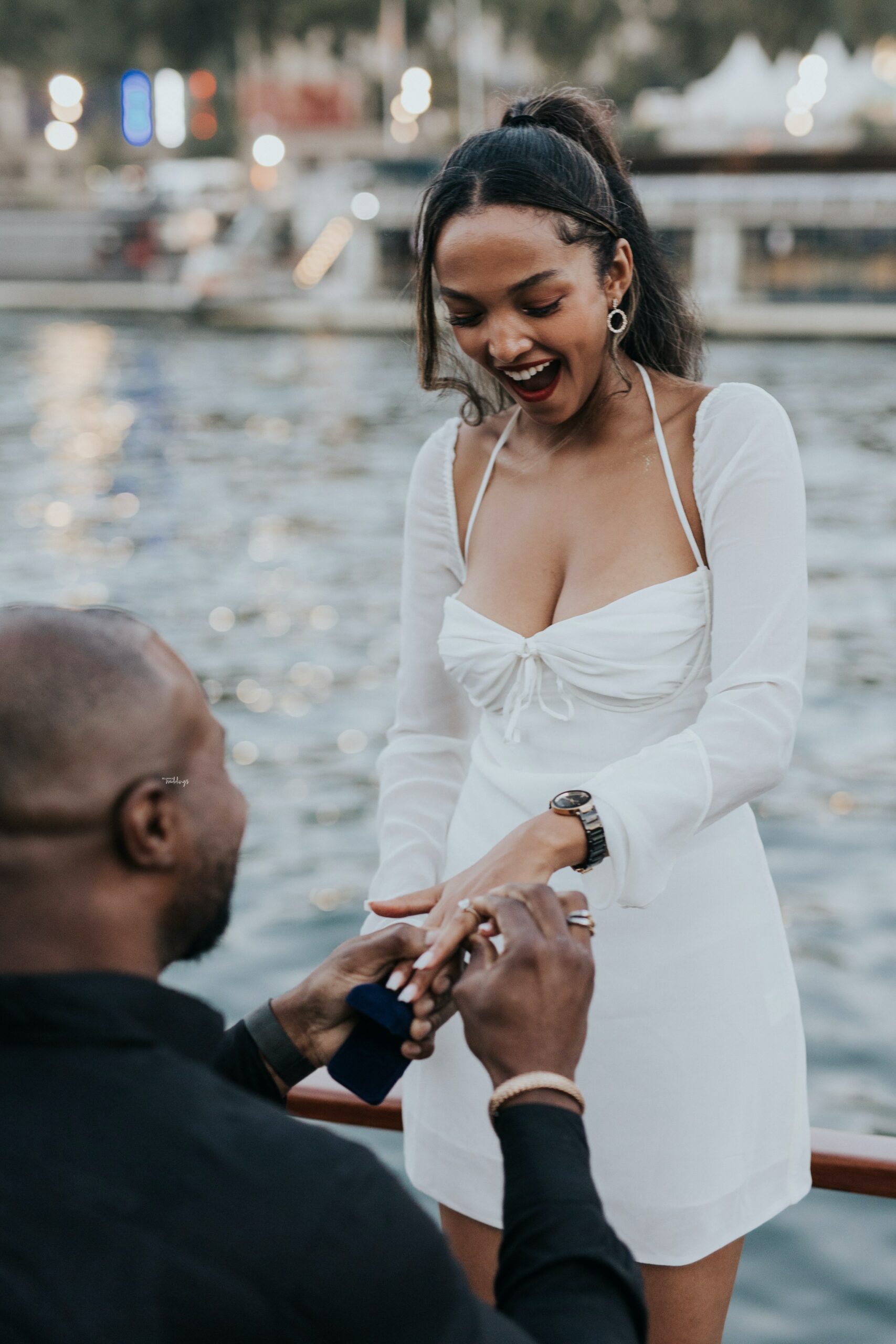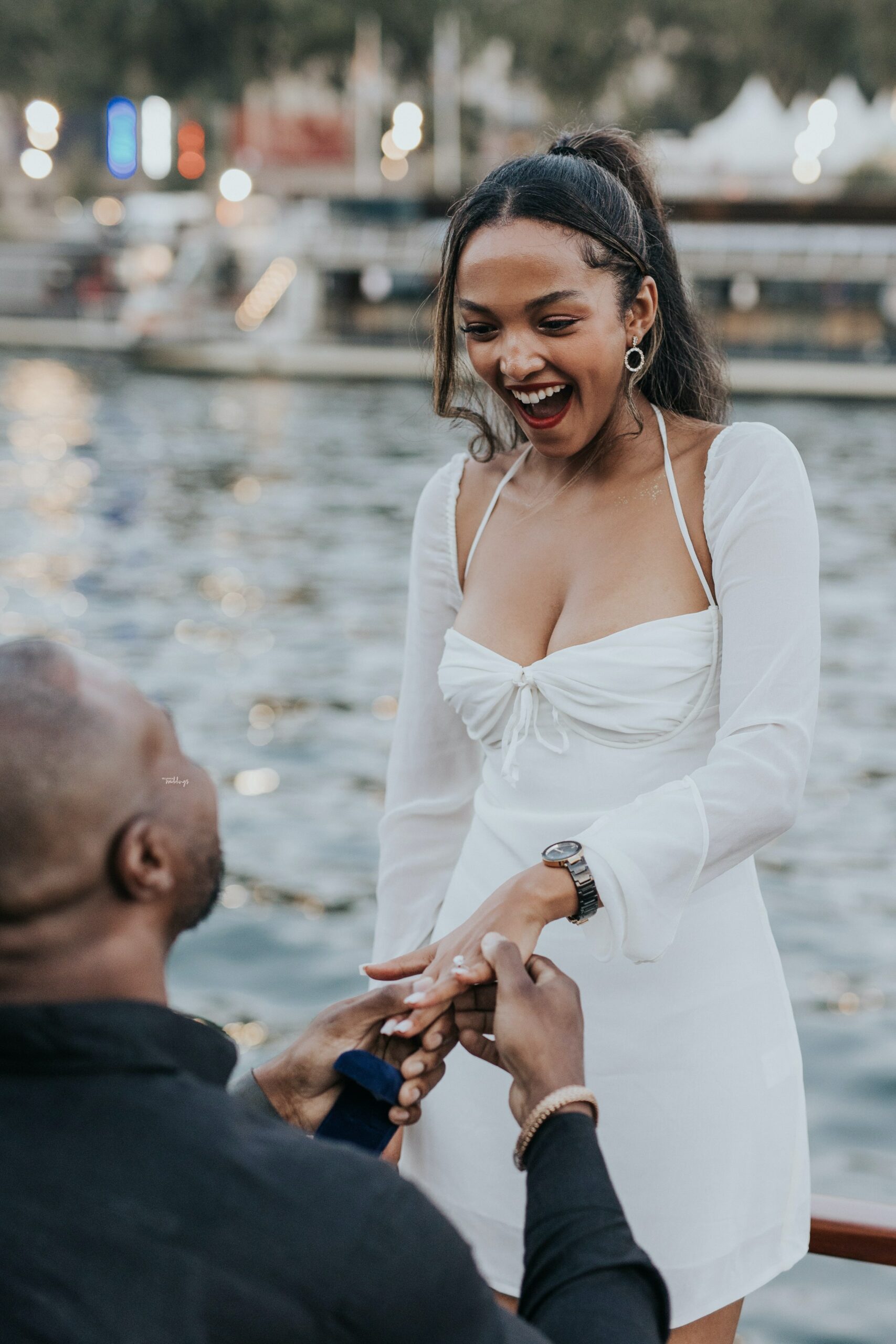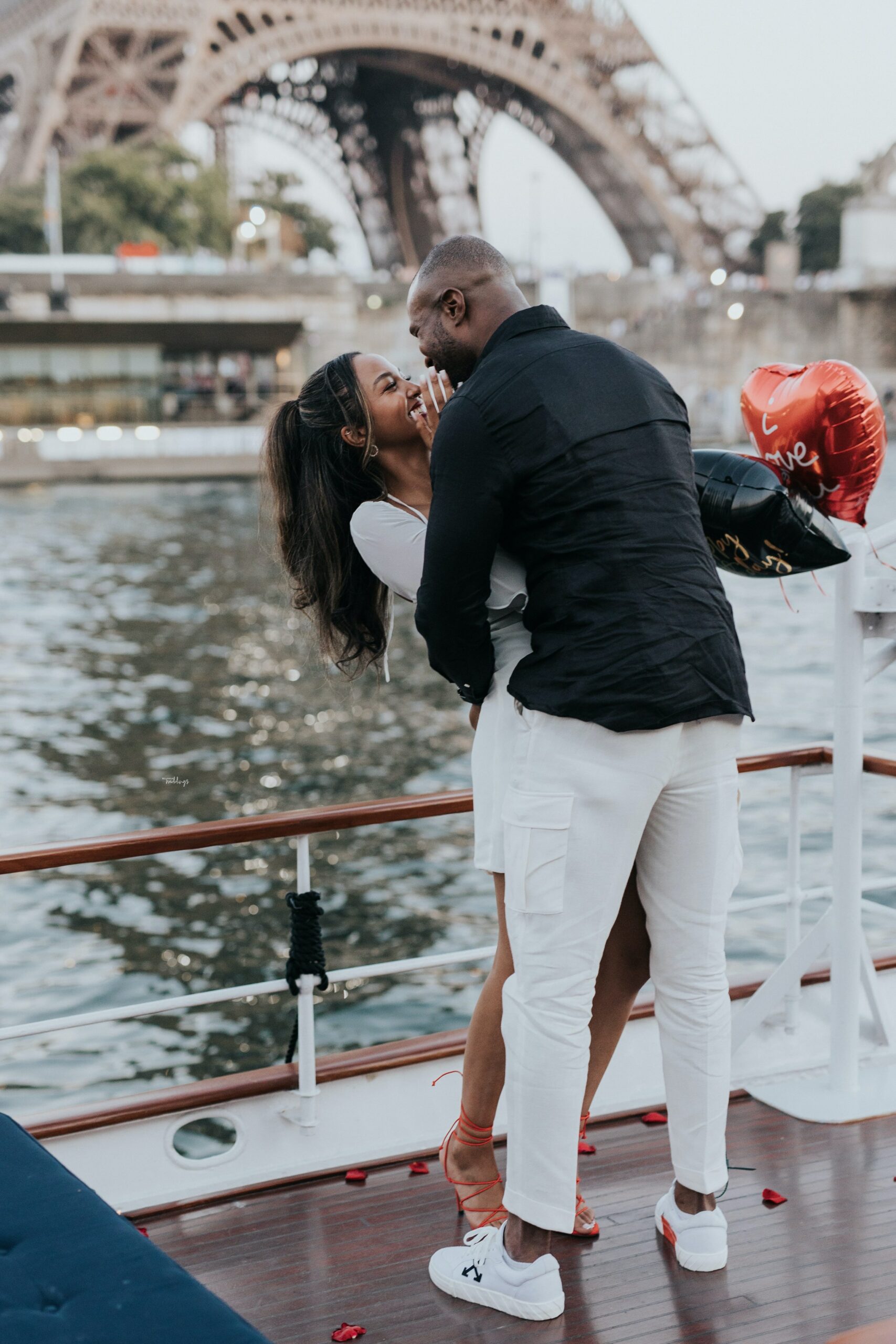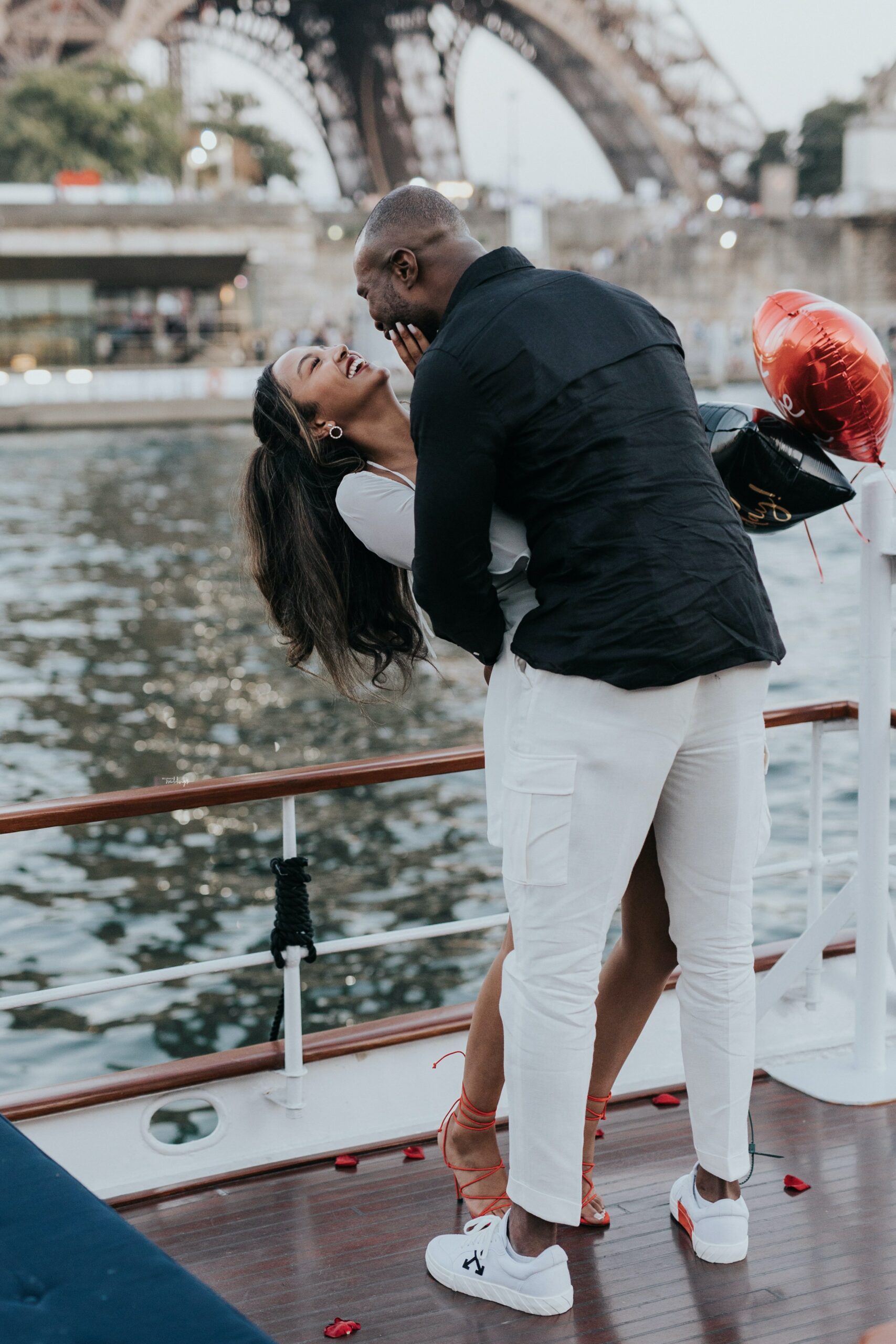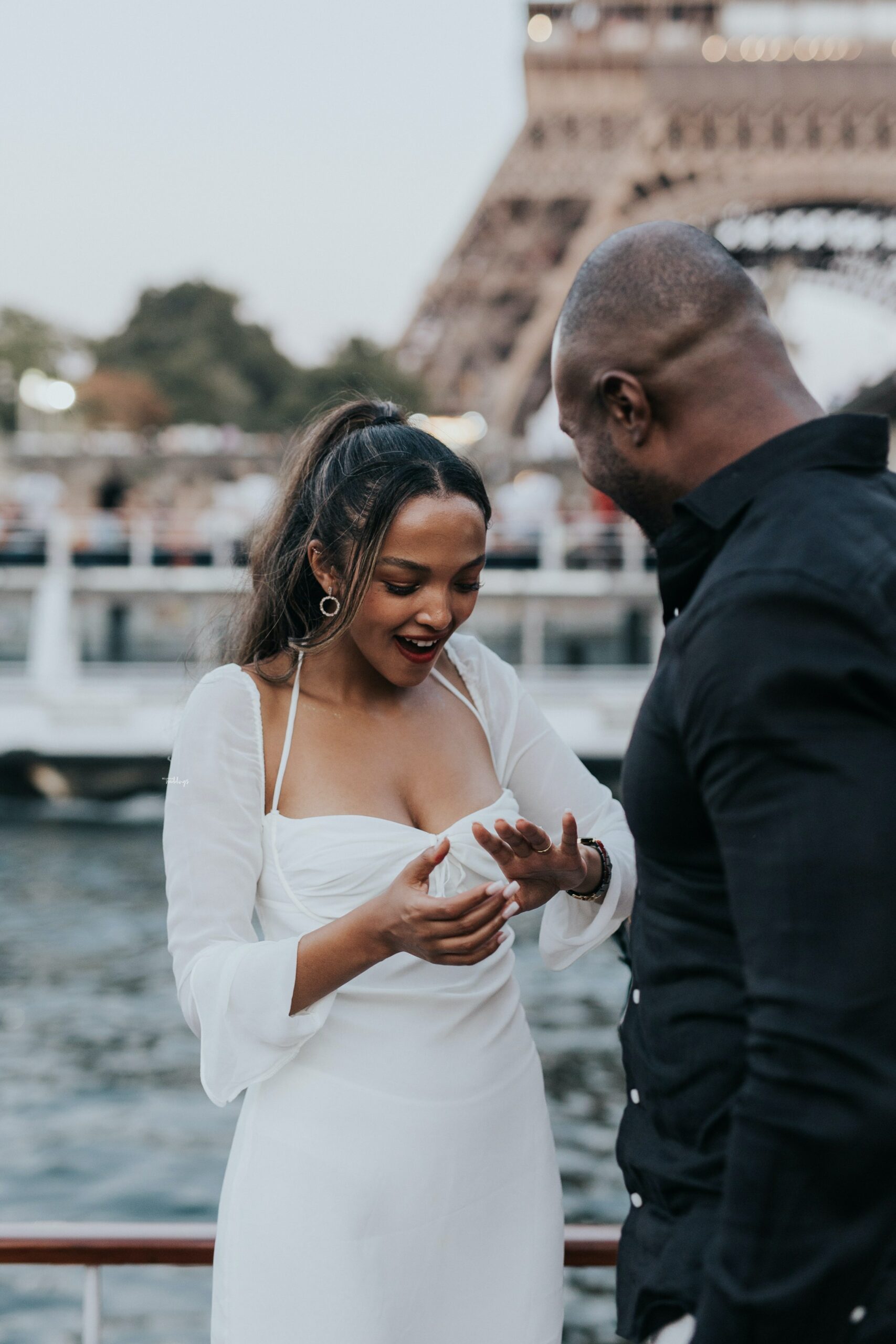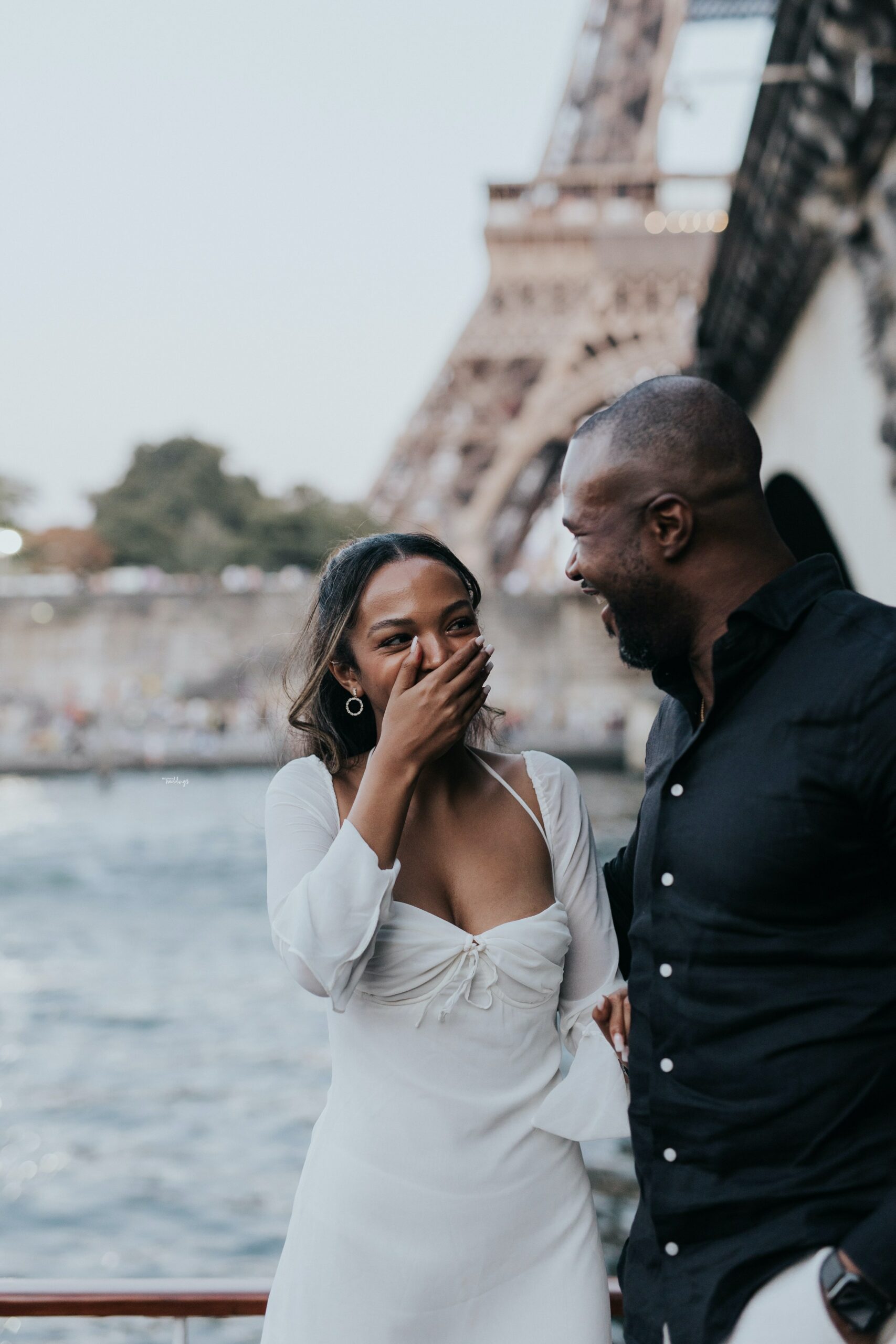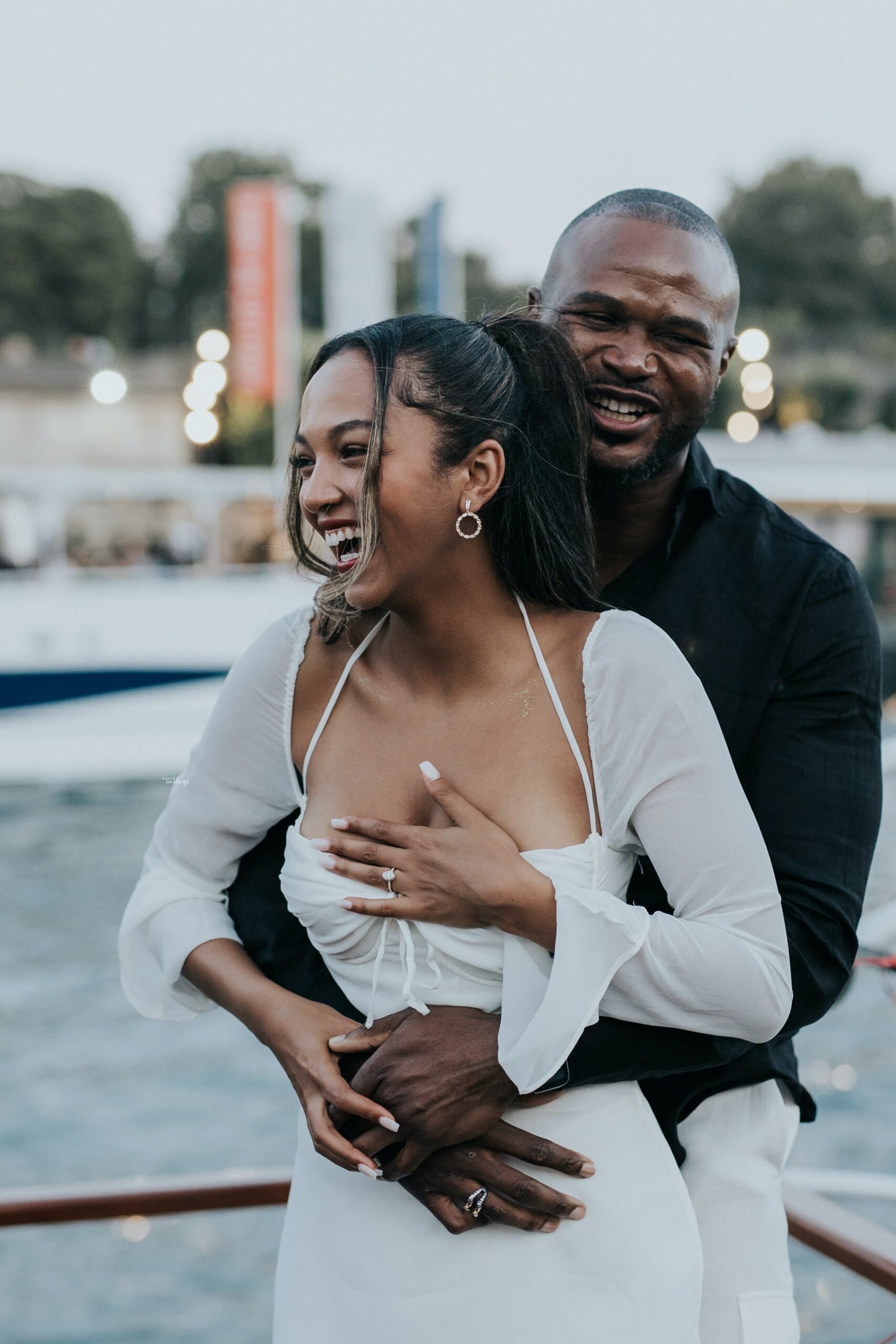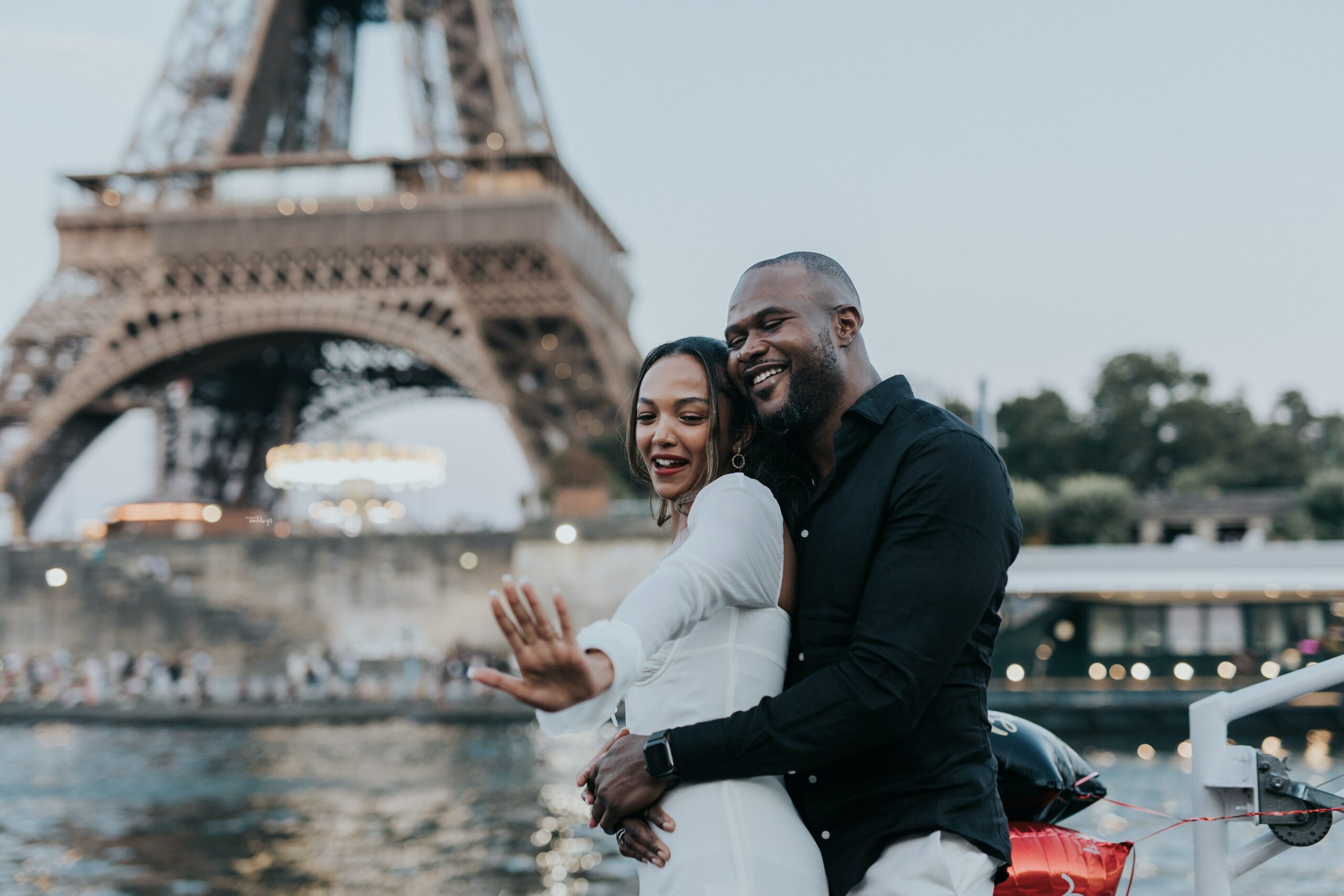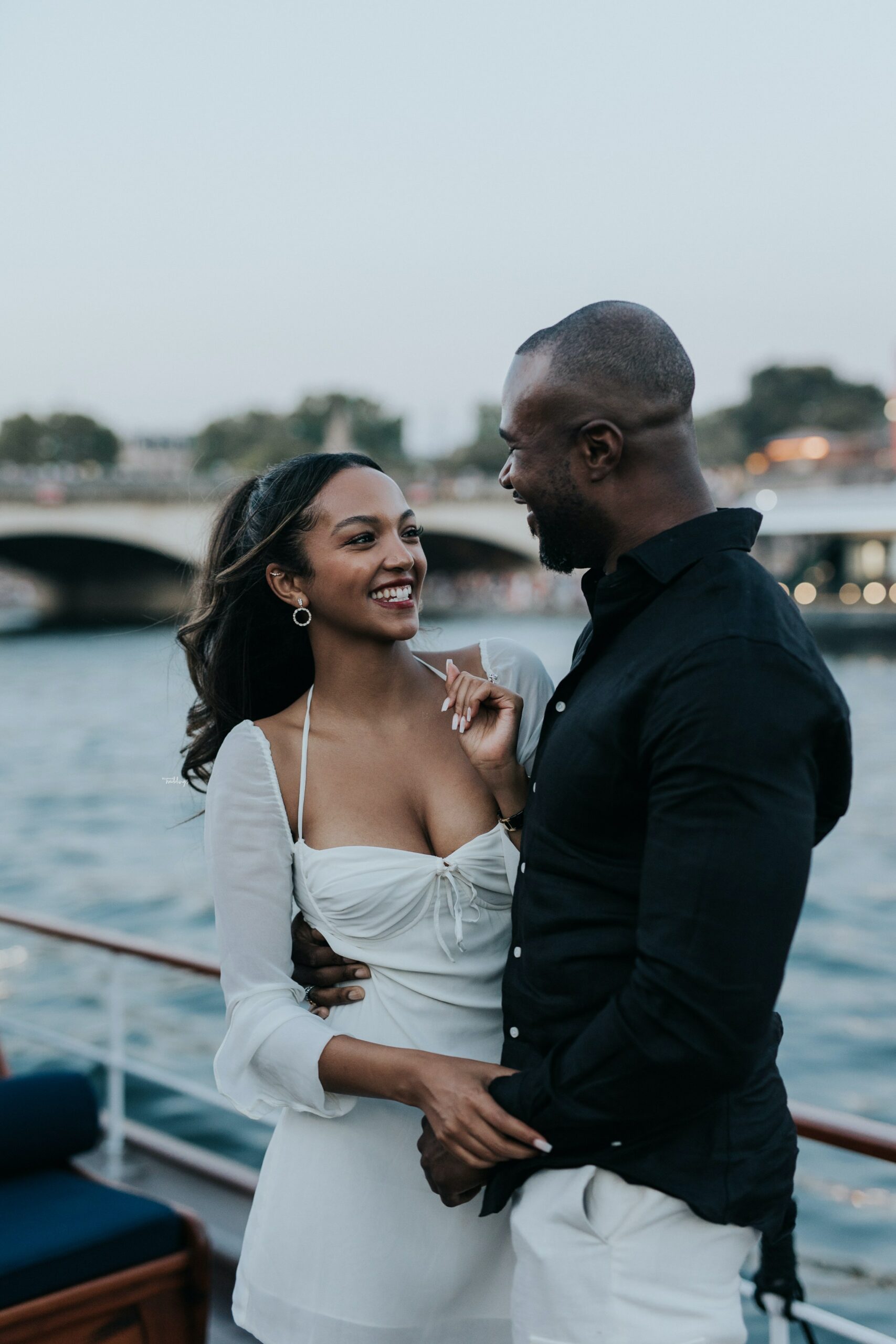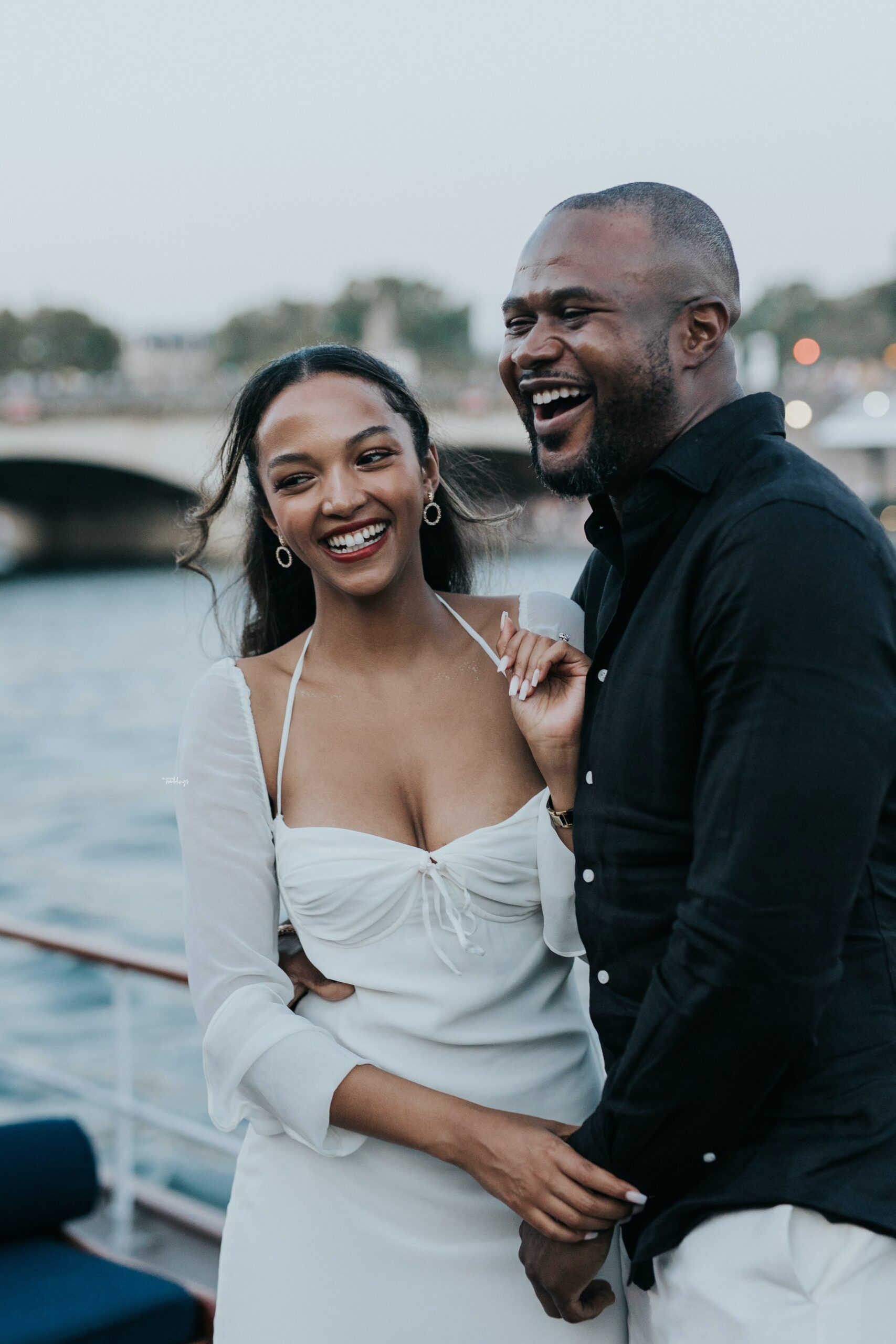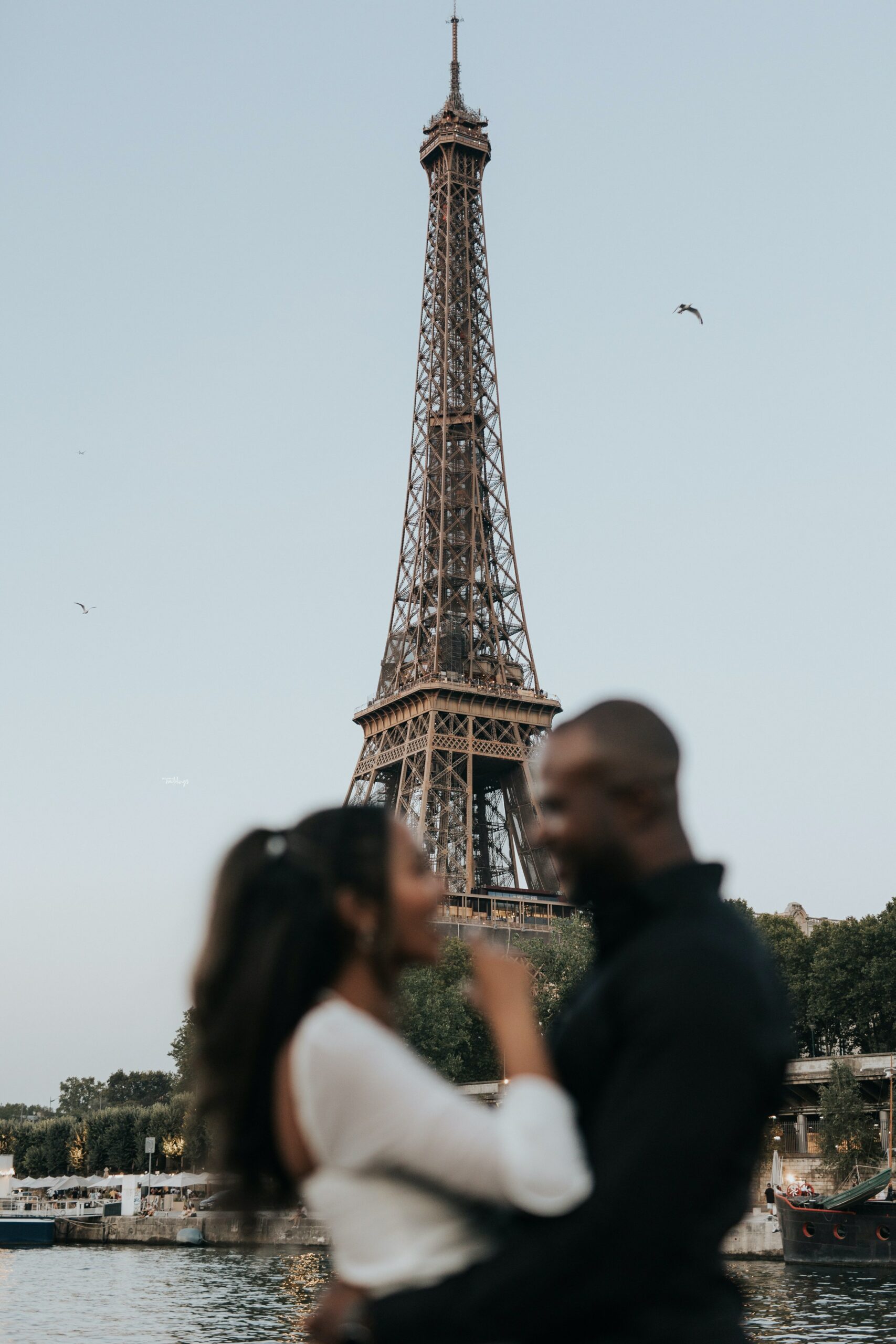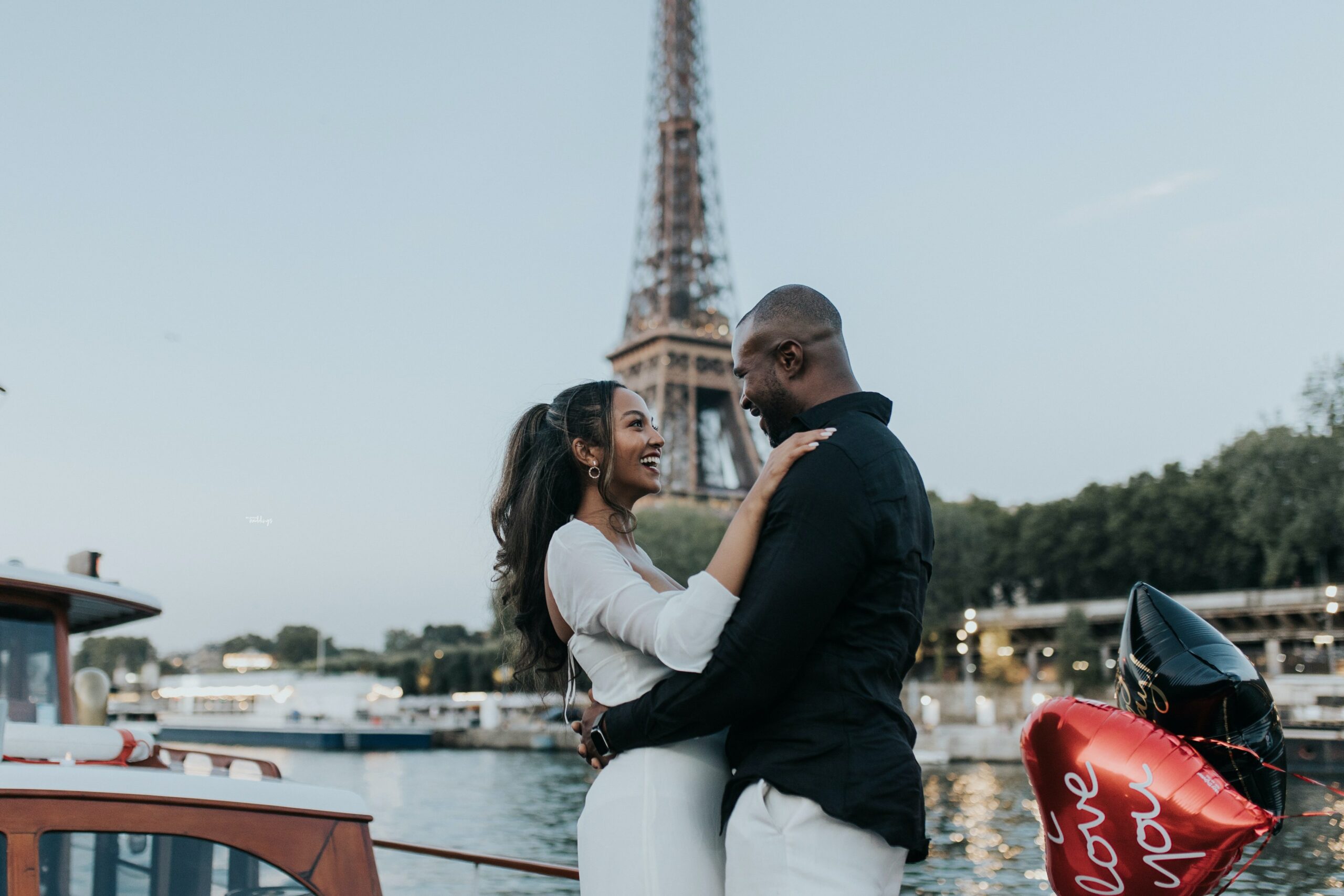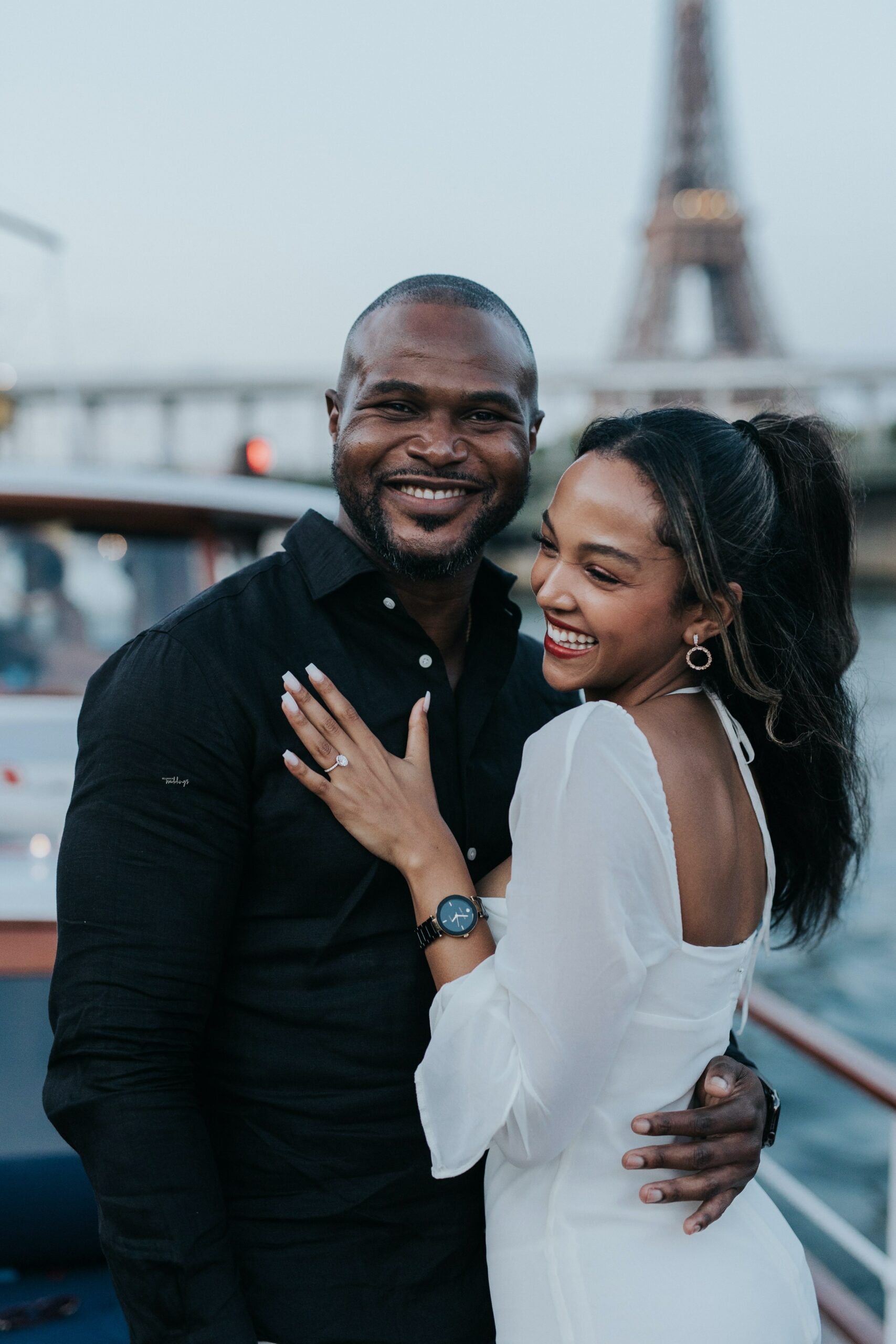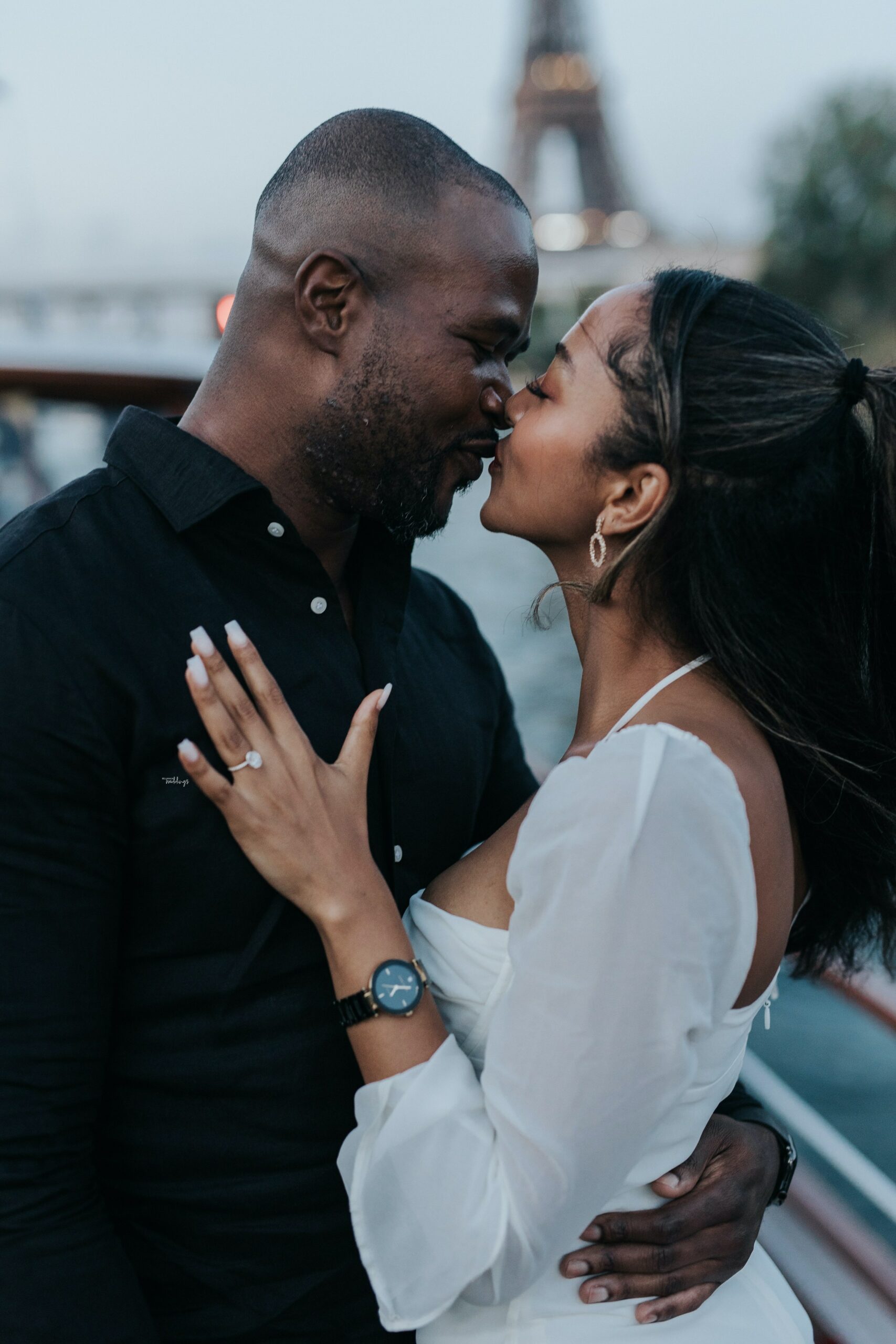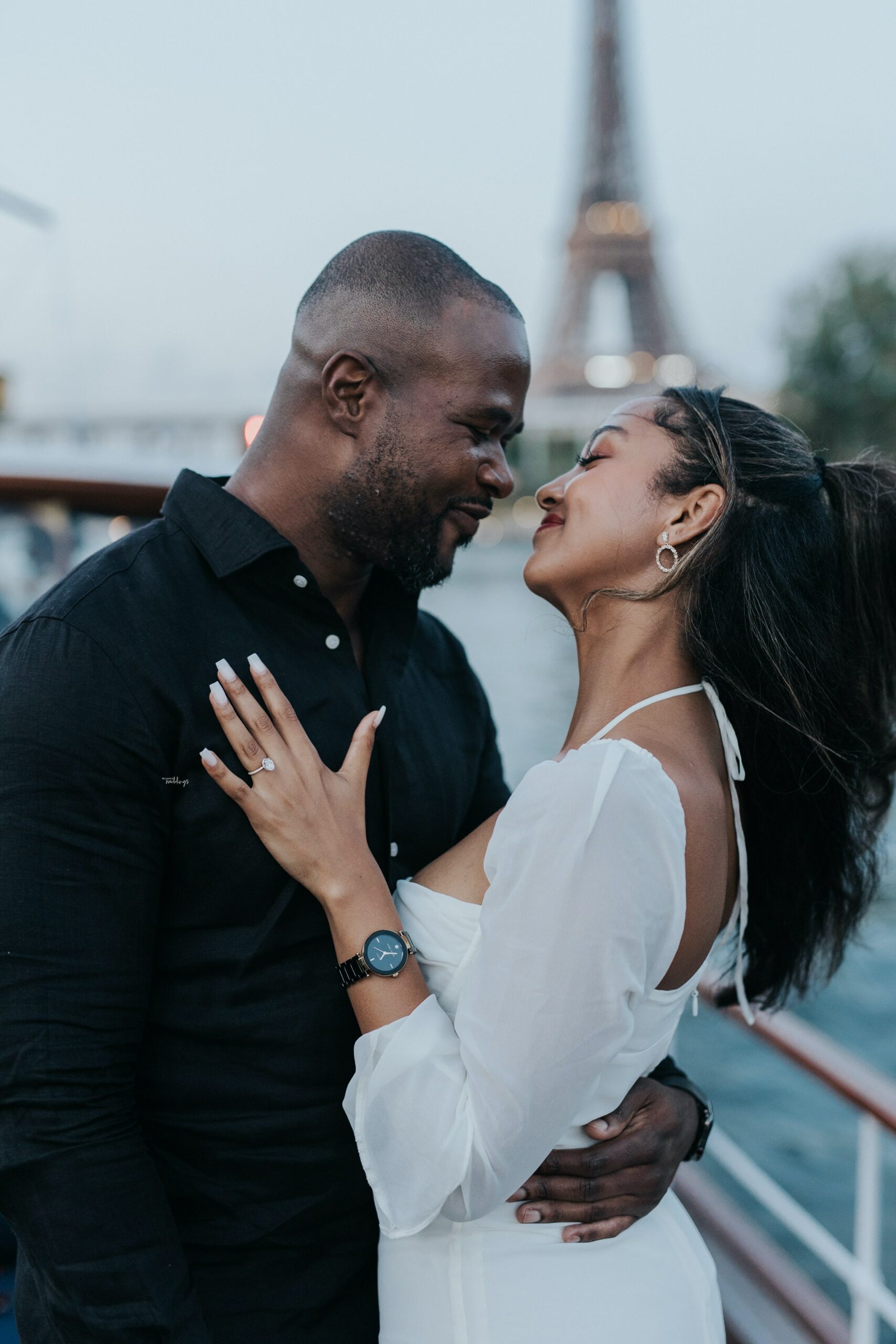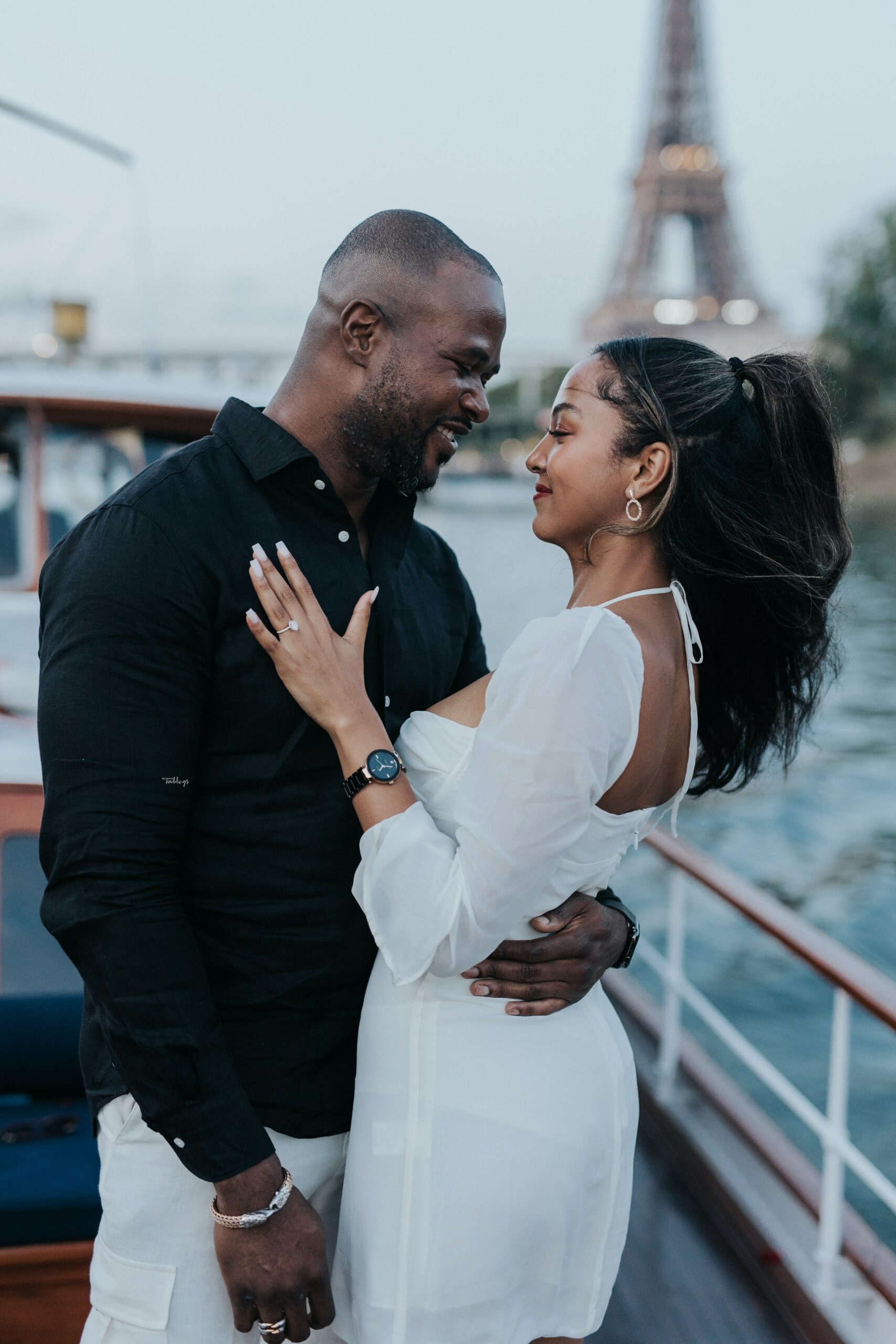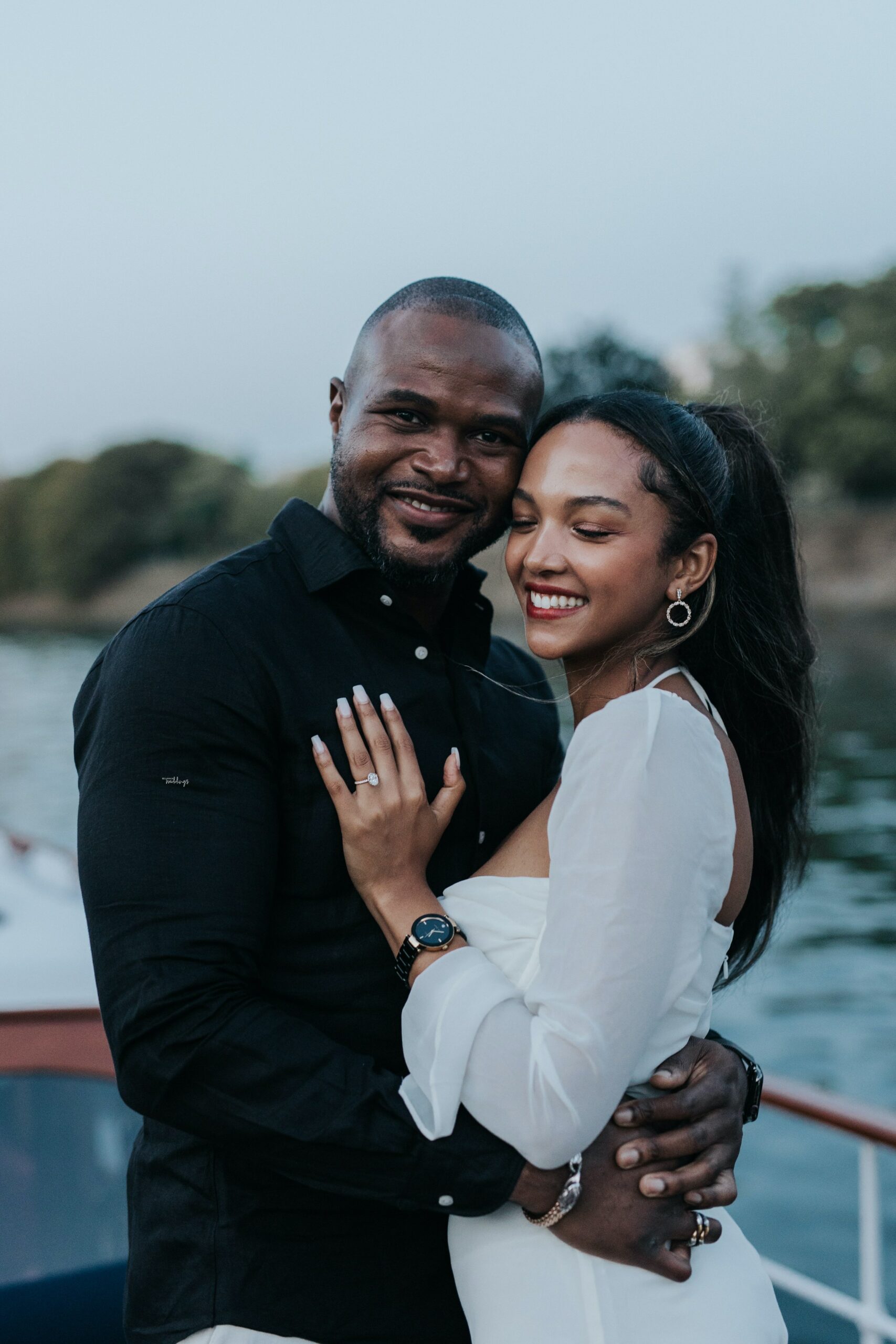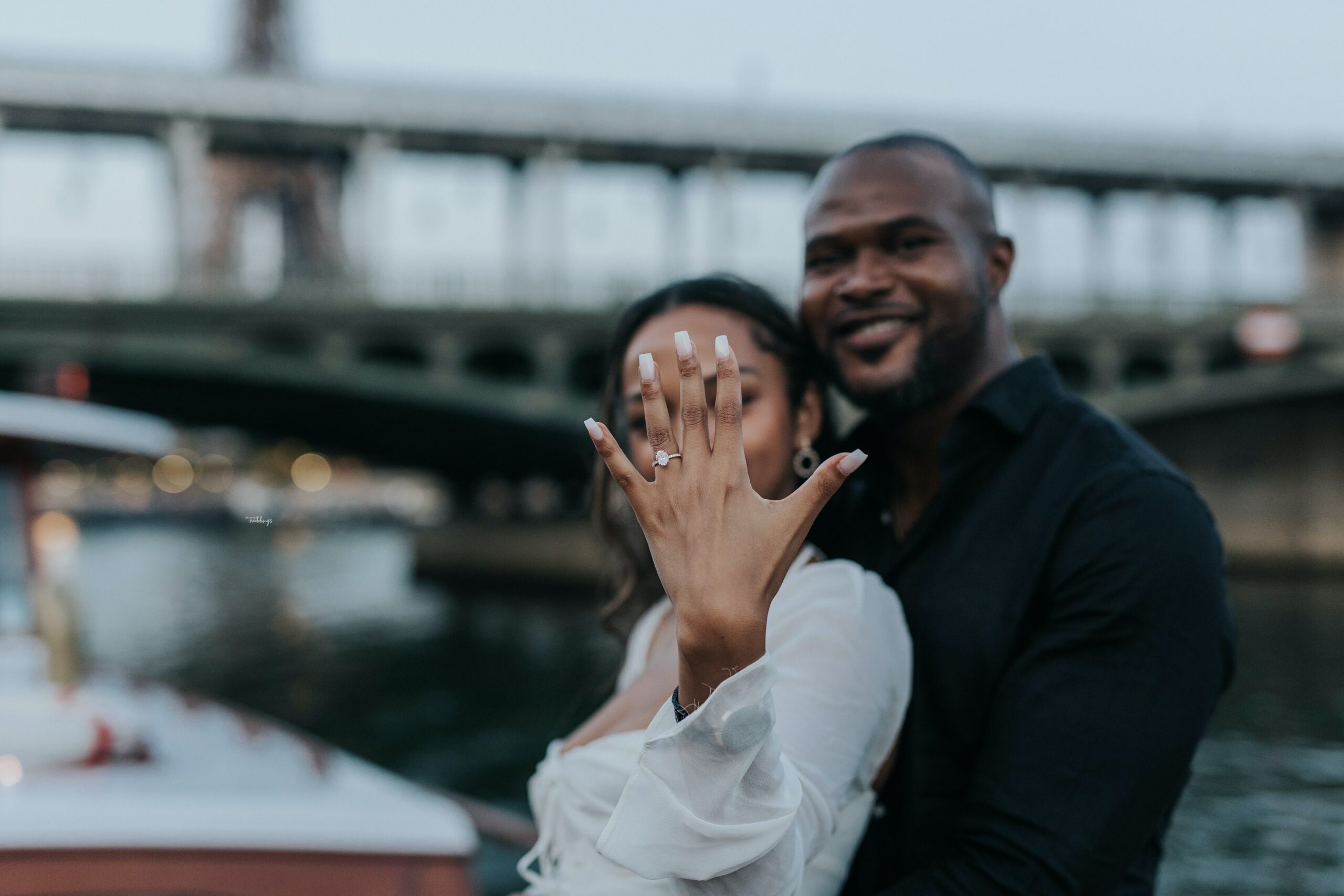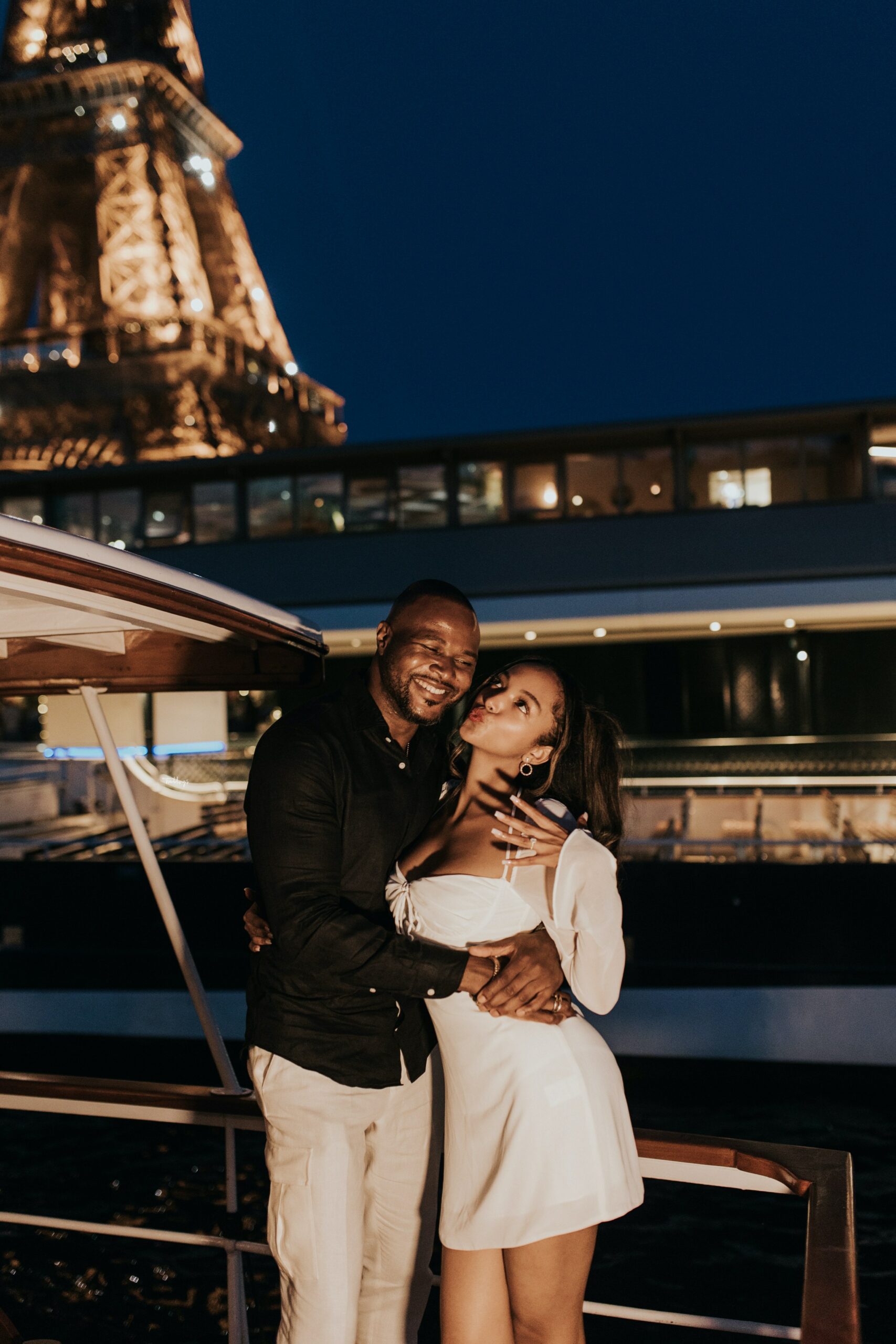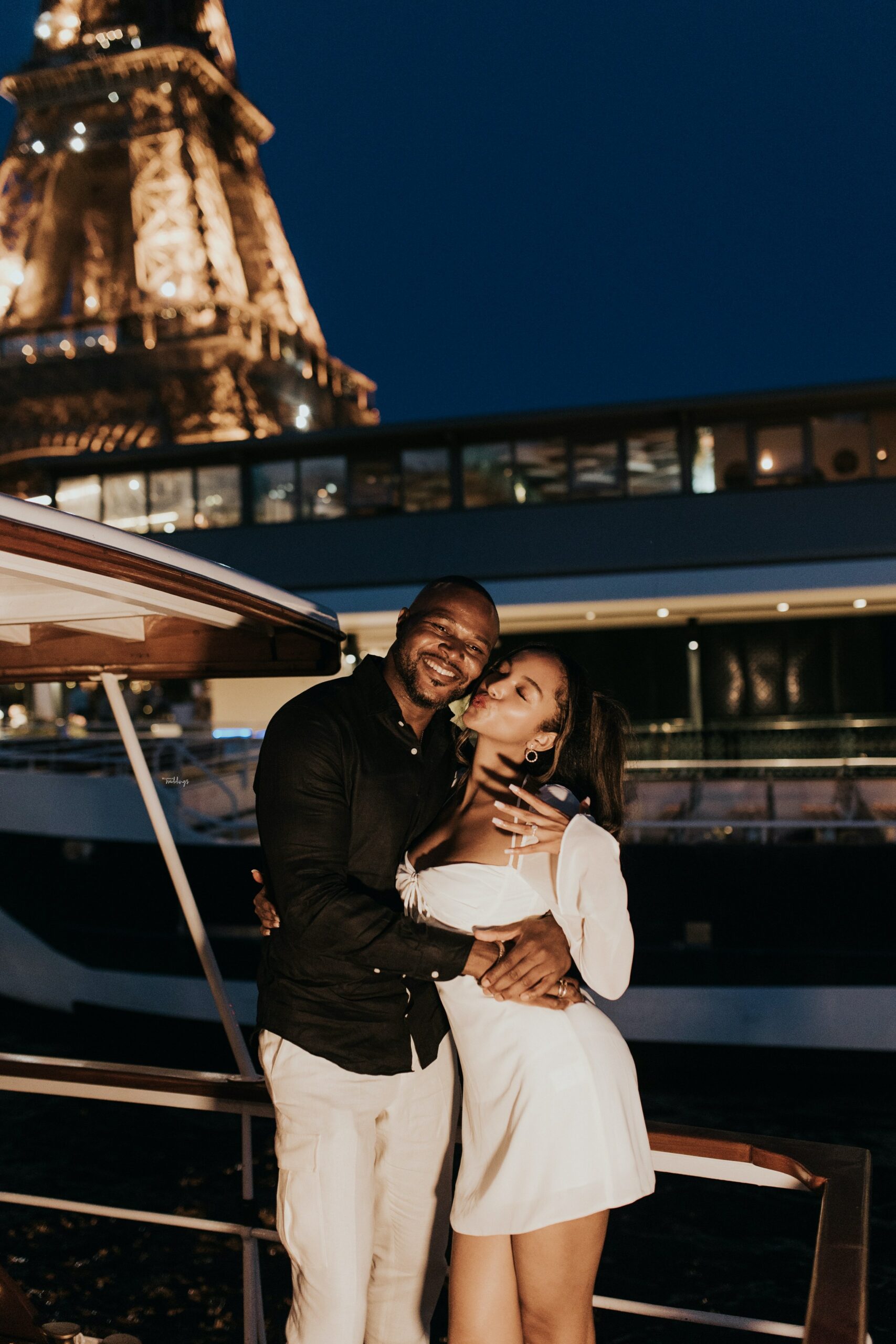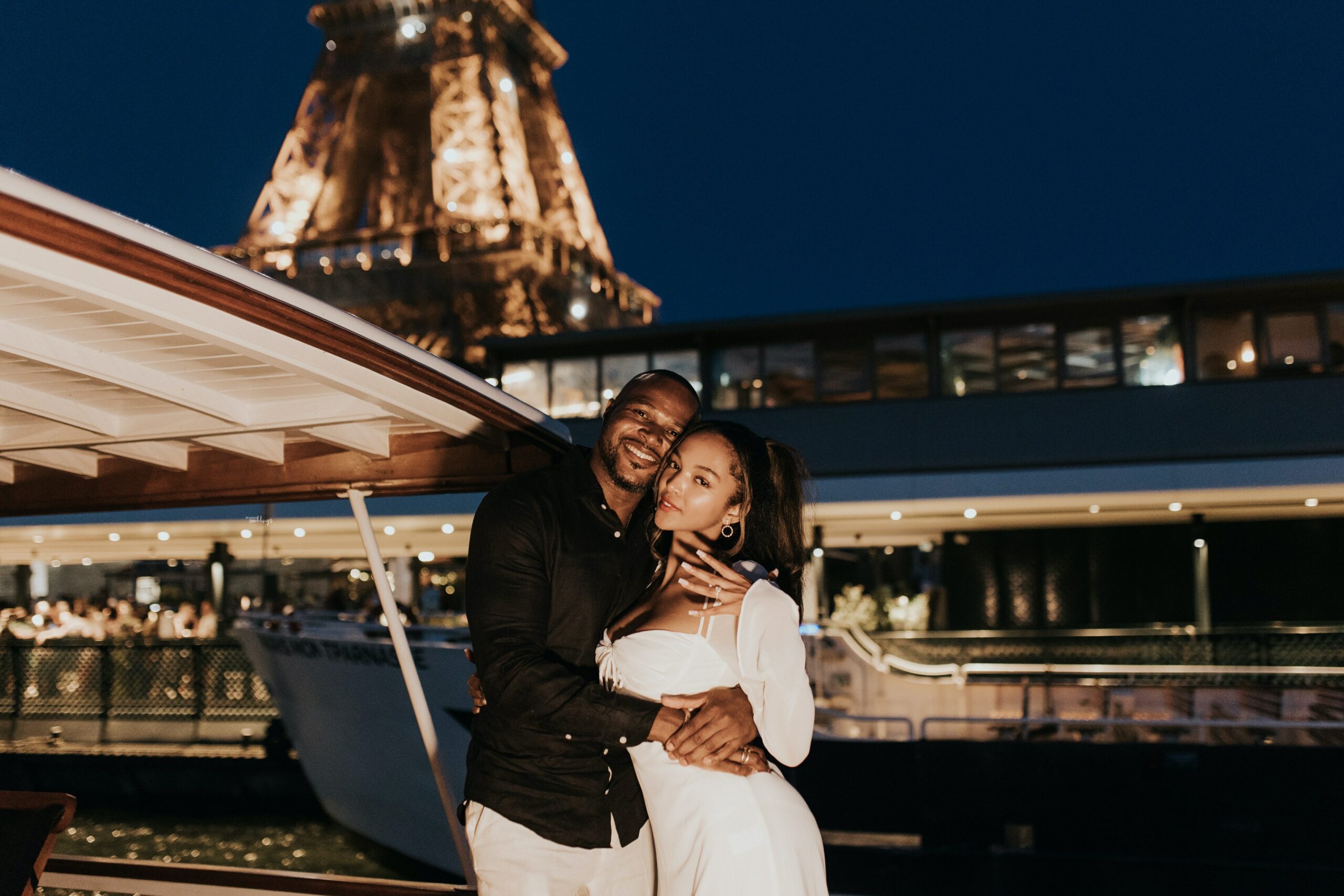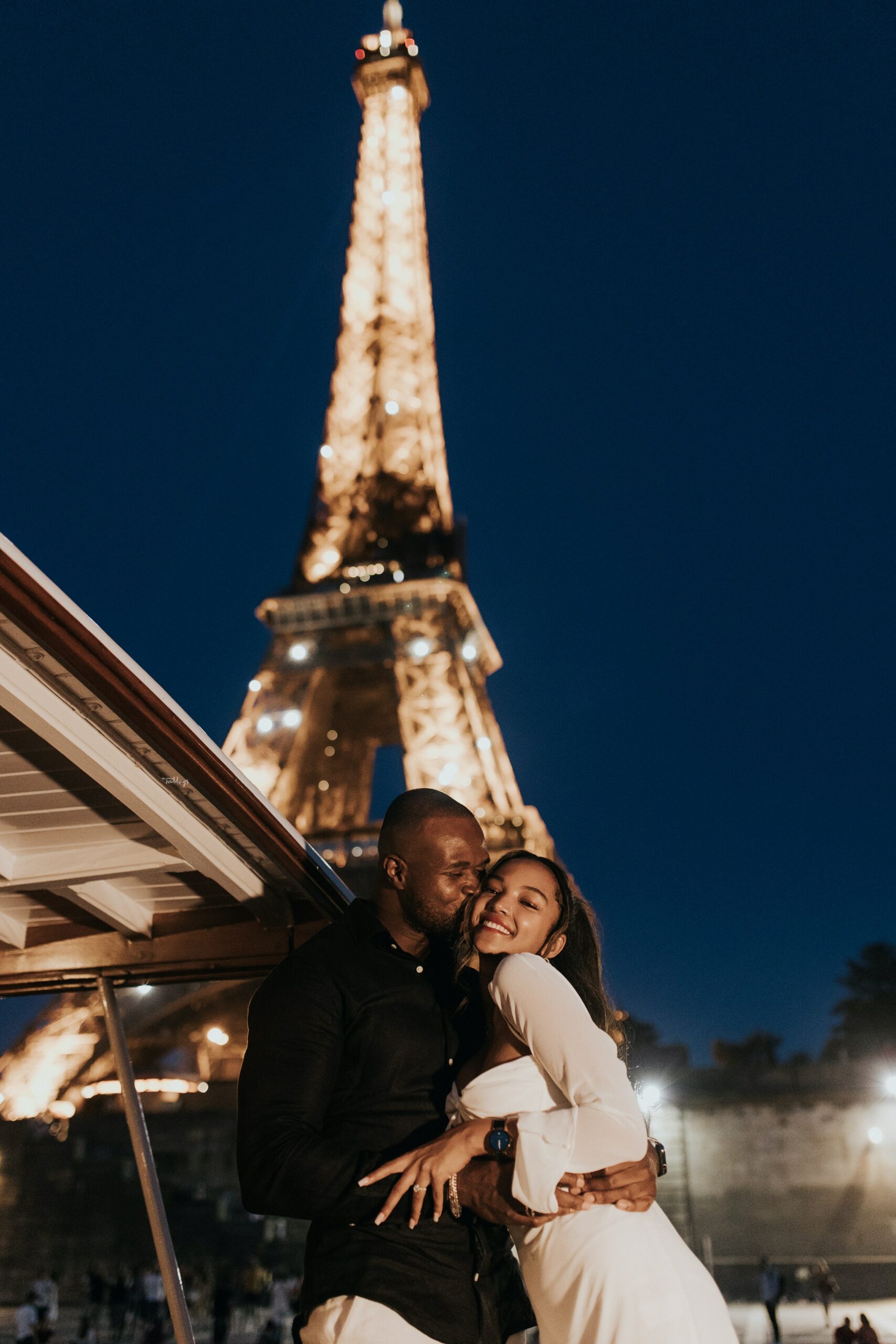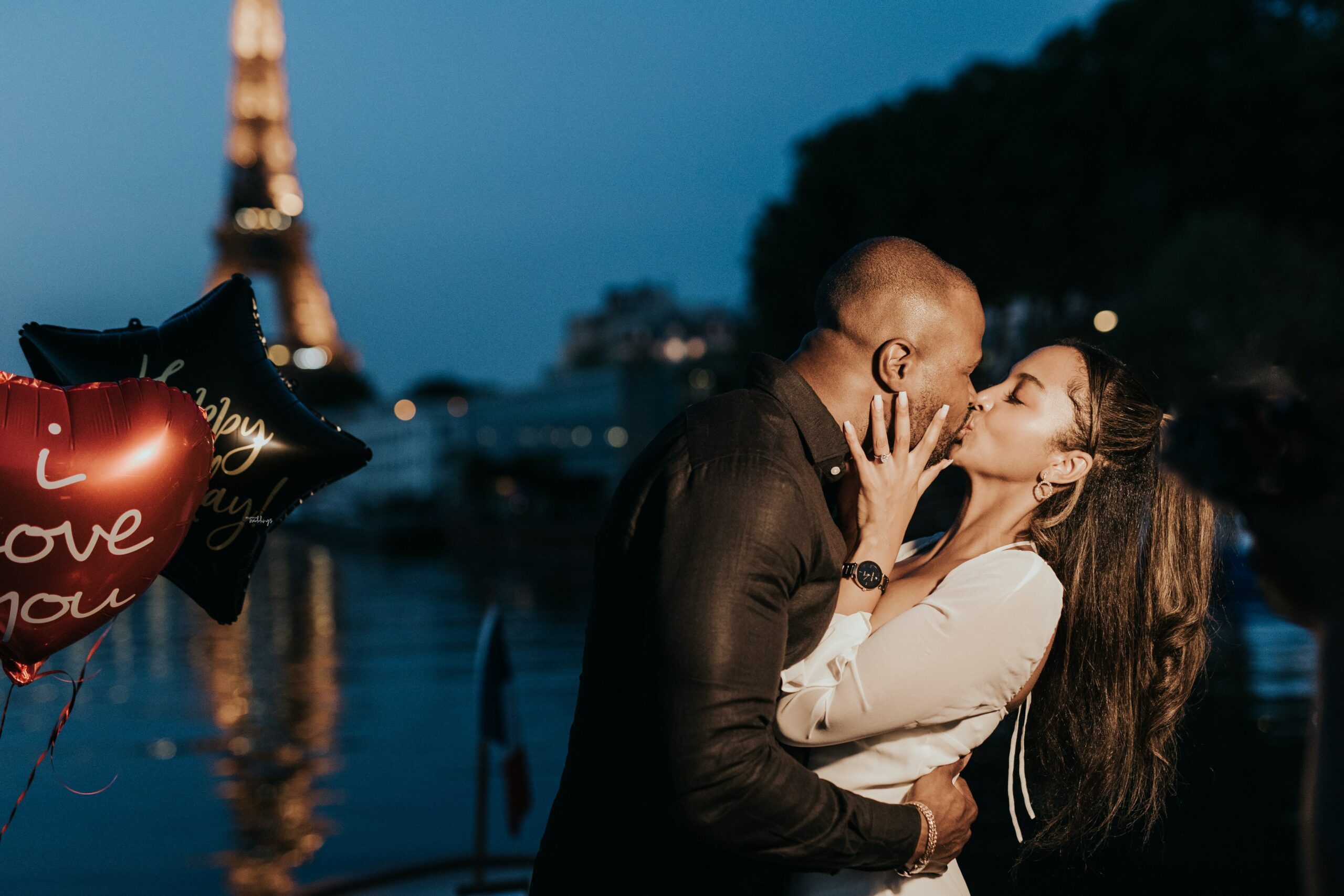 Credits:
Bride: @killthemwithlovee
Groom: @dmvpaindoc
Photography: @nicolaslaunayphoto
The post A Reunion on TikTok Post Led to Lemlem & Seyi's Surprise Proposal in Paris! appeared first on BellaNaija - Showcasing Africa to the world. Read today!.
source
https://www.bellanaija.com/2023/06/lemlem-seyi-surprise-proposal/