Today is another beautiful day to relish the beauty of love and culture and it is all thanks to Ibiye  and  Enobong . After their initial en...
Today is another beautiful day to relish the beauty of love and culture and it is all thanks to Ibiye and Enobong. After their initial encounter on Instagram, they built an inseparable bond and decided to journey the forever route.
The lovebirds tied the knot in a vibrant traditional wedding which was a harmonious fusion of their Kalabari and Ibibio roots. From the Igbe-Finji where the bride's family receives gifts from the groom to the Bibife where the groom has to 'buy' the mouth of his bride, everything about this lovely union will have you appreciating the beauty of culture the more! They also had a joining ceremony where they exchanged their heartfelt vows to each other. The #IBecomingUmoh wedding was an absolute blast and it was so refreshing seeing the lovebirds stay true to their roots as they celebrate their love.
Enjoy their wedding photos and love story below: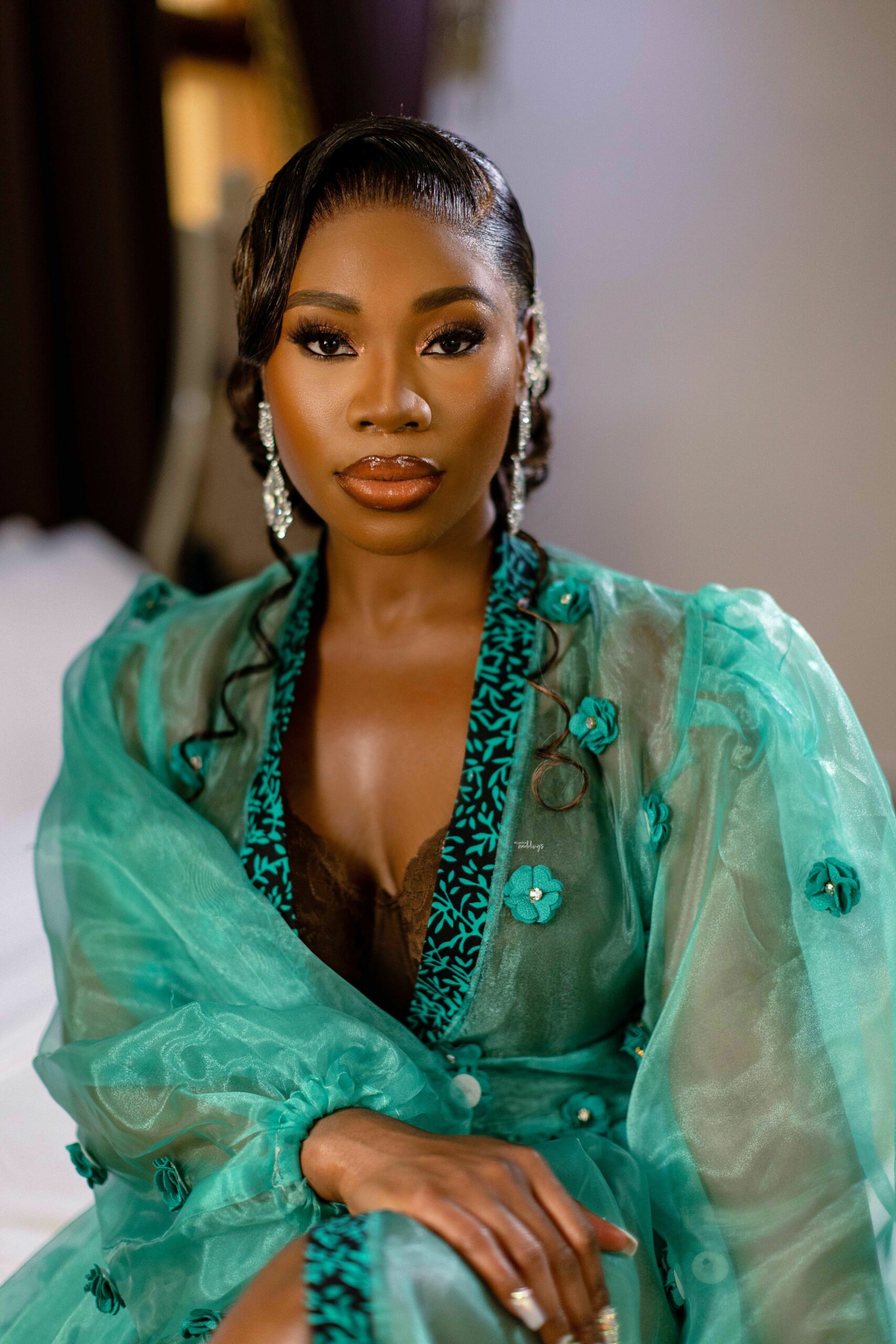 How we met
By the bride, Ibiye:
One faithful day in 2019, I was browsing Instagram (minding my business lol) and came across a friend's Instagram story. The video on her story was of her and this (handsome) unknown guy in the streets of Lagos. I went to his IG page and did a quick scroll through. I decided to follow his page because it was captivating, filled with adventure, culture, and tradition. A couple of days later, I was impressed by a video he posted of some forest space in Akwa Ibom. I was like, " Oh, this is the beauty of Akwa Ibom that people are always talking about! I responded to the video to that effect. Some might say this was sliding his DMs, but I disagree LOL. He responded and we chatted on Instagram for a few weeks, then he asked for my WhatsApp number. At the time, he was based in Baltimore, Maryland and I was in Washington D.C. for school.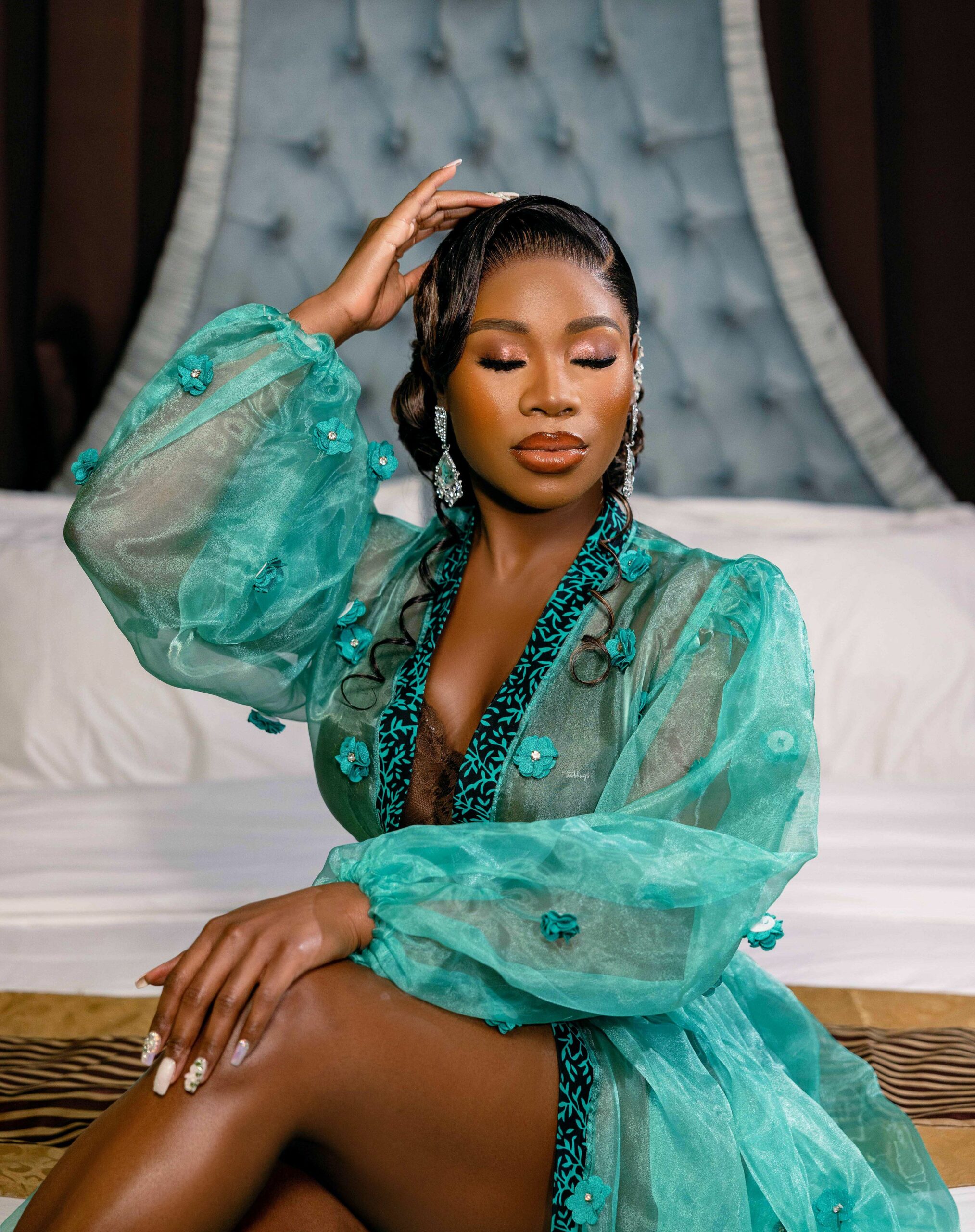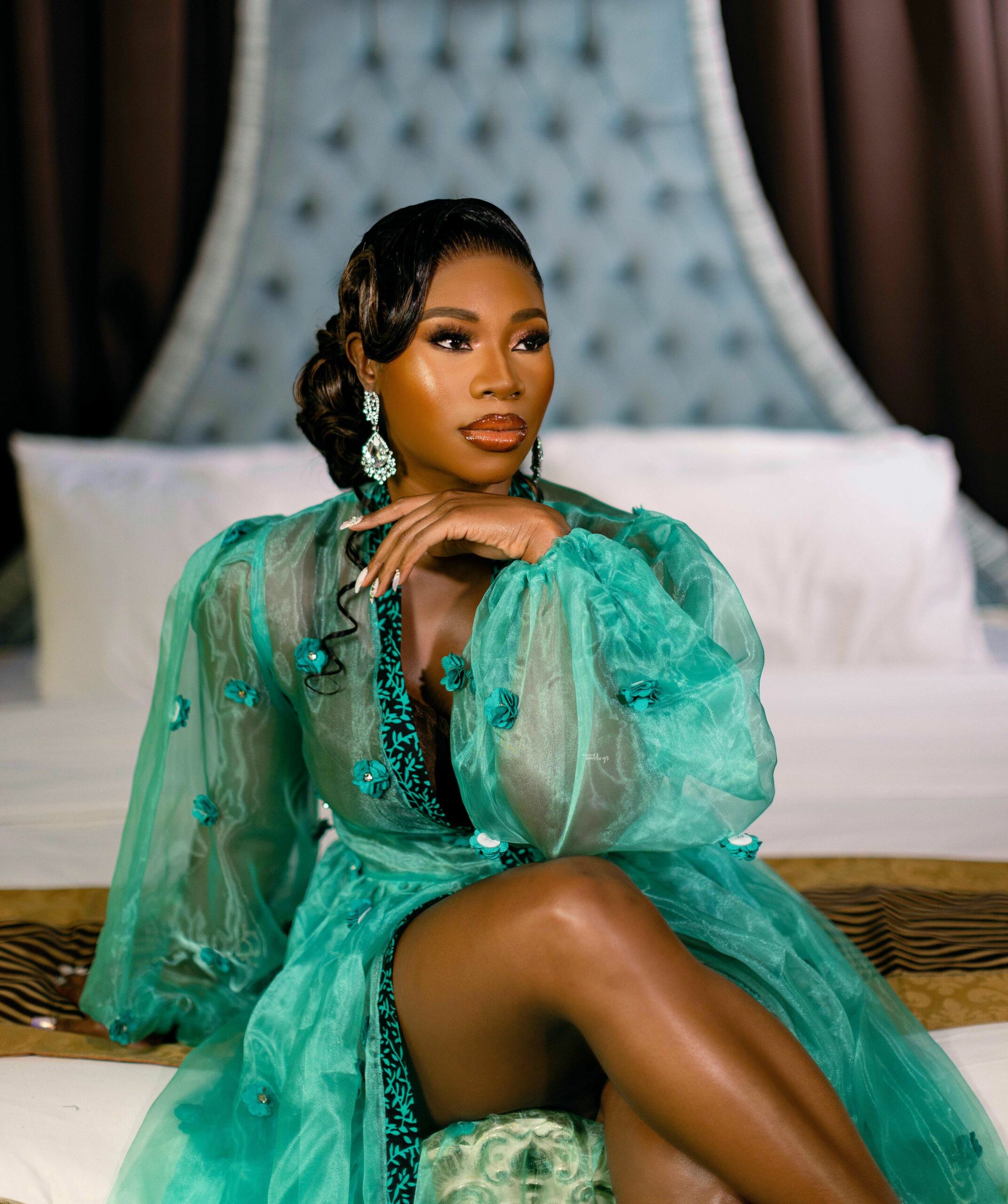 I ran the usual background check on this guy and found out that we had several mutual friends and had been running in the same circles for years without ever meeting. He was the infamous guy that my friends had been going on mission trips with to Nigeria. Funny enough, we were at the same brunch event in 2017 and did not meet. Anyway, we chatted for a month or so as he gallivanted around the world. When Eno returned to the D.C., he asked me out on a date. I agreed and ventured out to meet him on a very cold night in DC. I am not a fan of cold weather, so I am seldom outside below 50 degrees, but I ventured out for the intriguing Enobong. Long story short I'm now a WHOLE wife! Tested through trials and triumphs, we have laughed and lifted each other in prayer every step of the way. As I reflect on our journey, I am grateful for the divine orchestration that brought us together, and for the serendipitous moments that led us down this beautiful path of love and faith. I have found the goat meat inside my pepper soup. Indeed, this love sweet pass onunu (yes, I am a proper Ijaw babe LOL).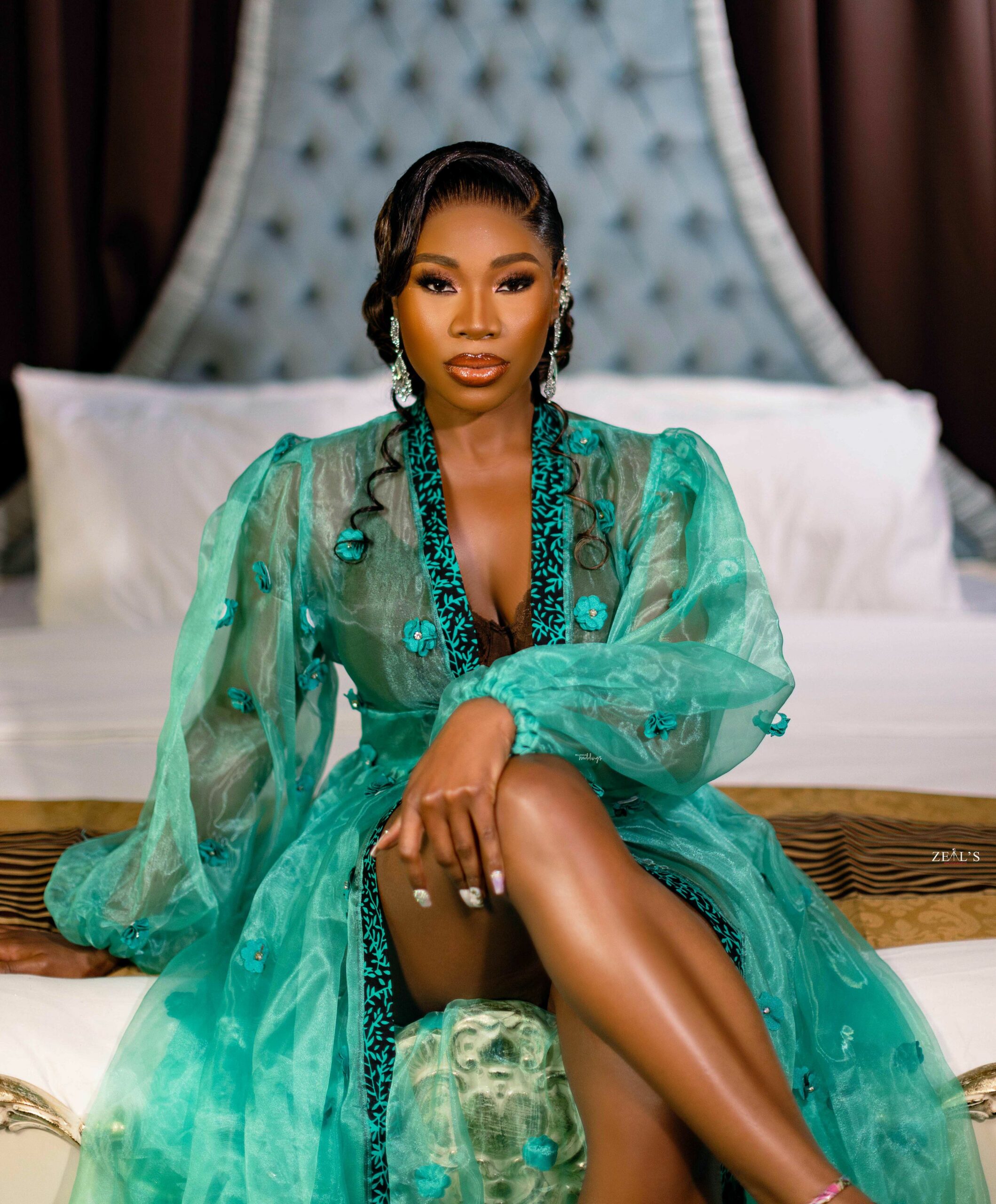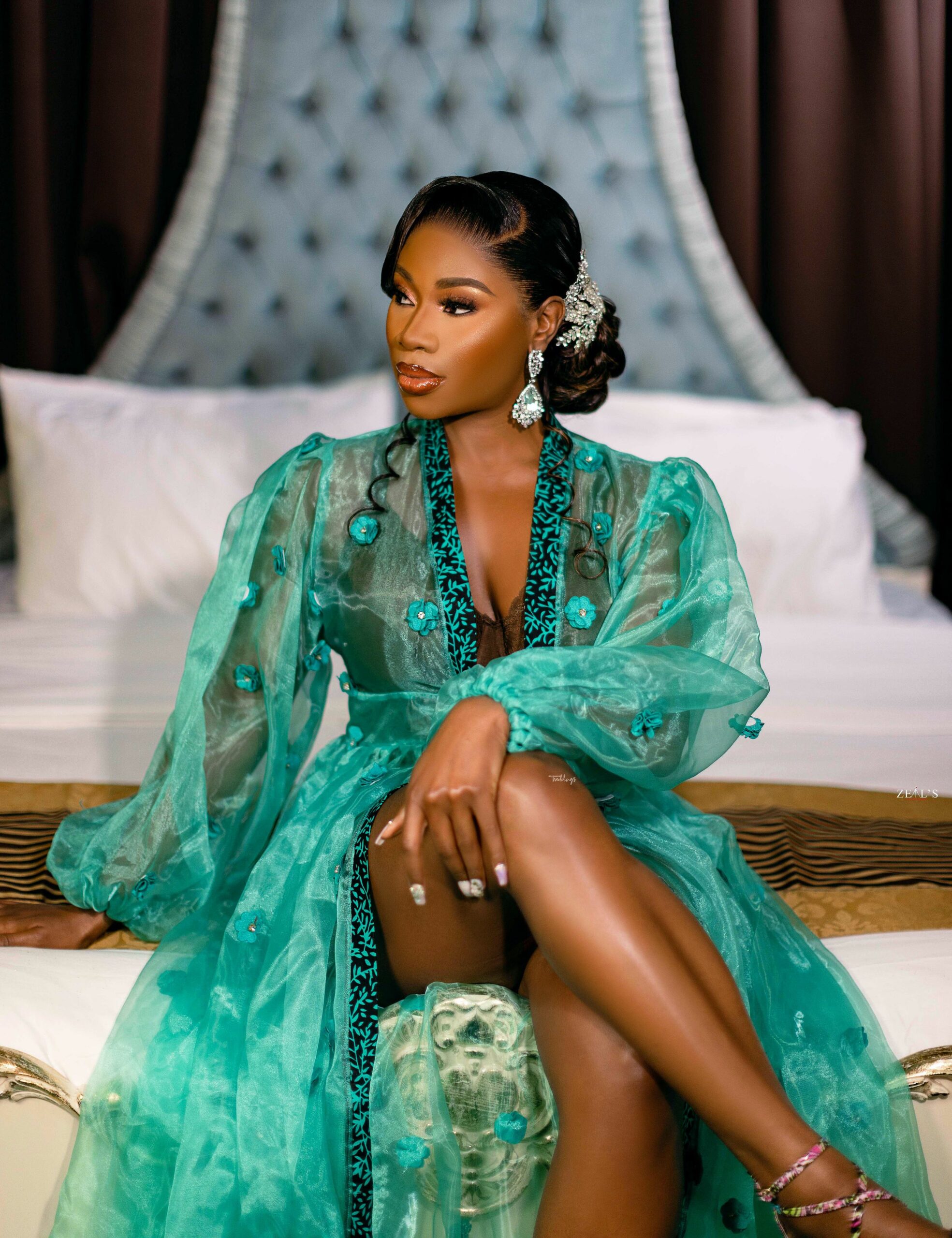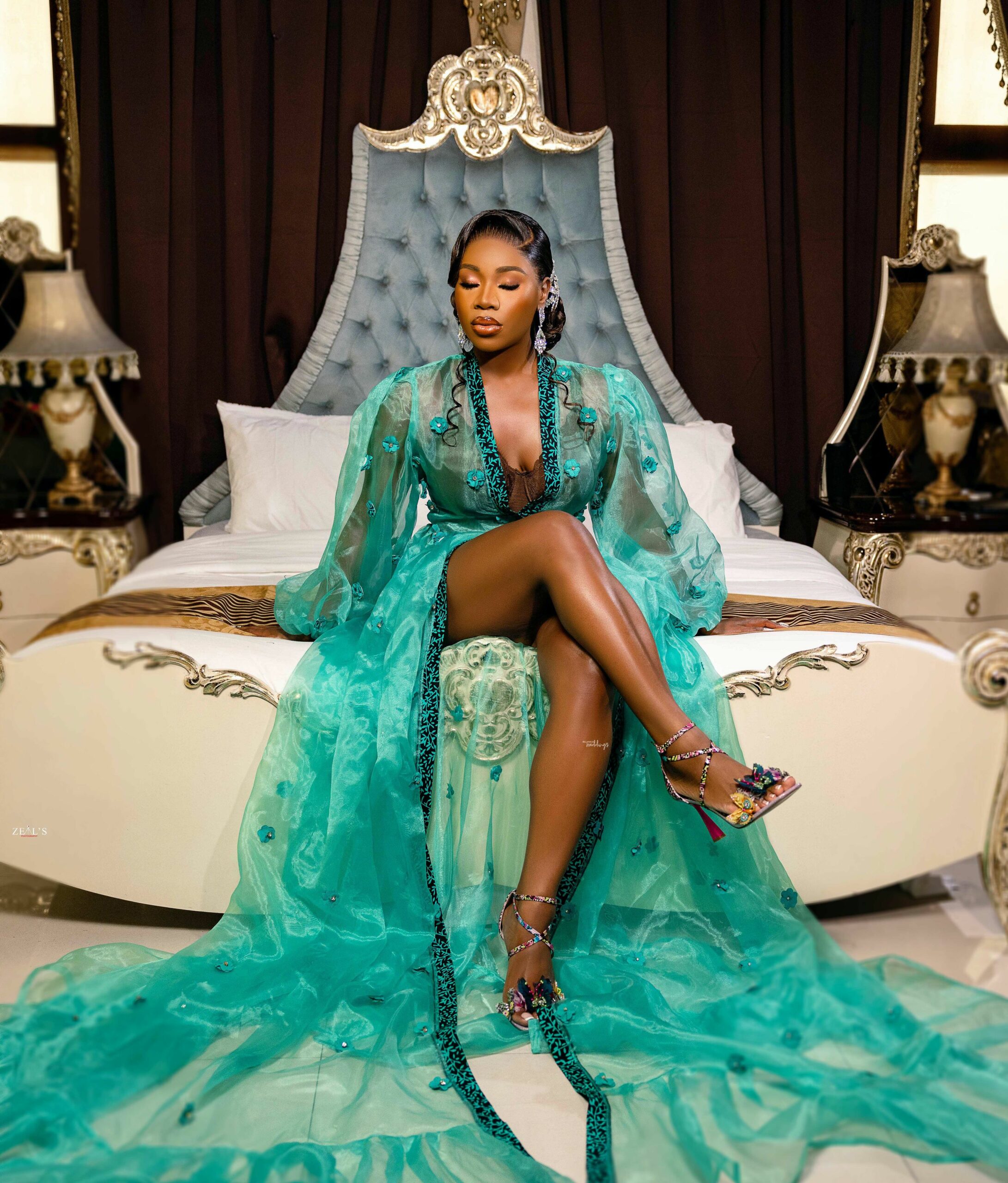 See Ibiye's insight into their vibrant wedding:
We got married in Nigeria because we both really love our culture and spend a lot of time in Nigeria. Our wedding was our opportunity to share a big part of who we are with our friends and colleagues abroad. Though I grew up in Lagos, I am a Kalabari girl from Rivers State so per tradition, the wedding needed to take place in Rivers State. We wanted our friends to really experience Nigeria so we planned a 10-day wedding experience that included time in Lagos and Port Harcourt.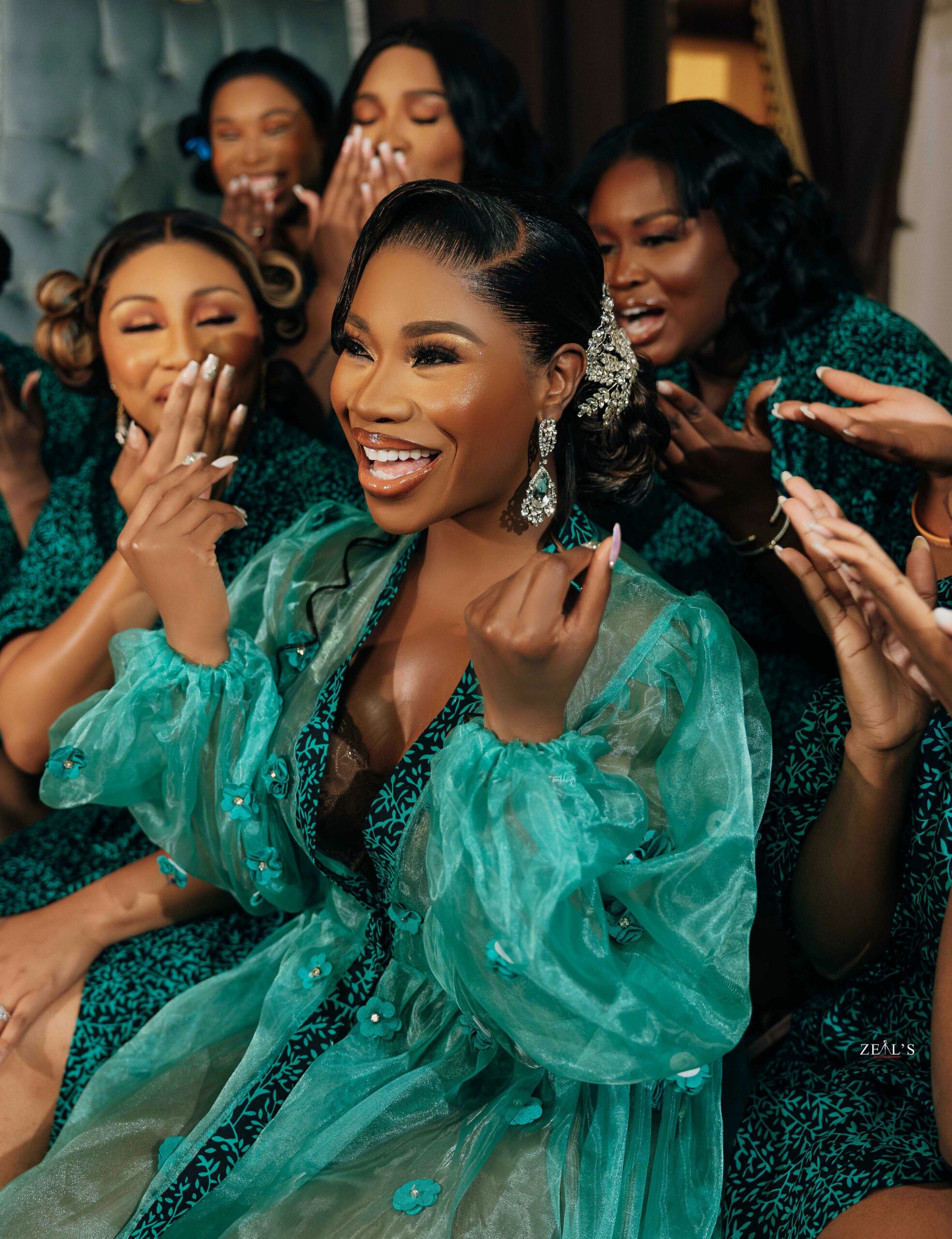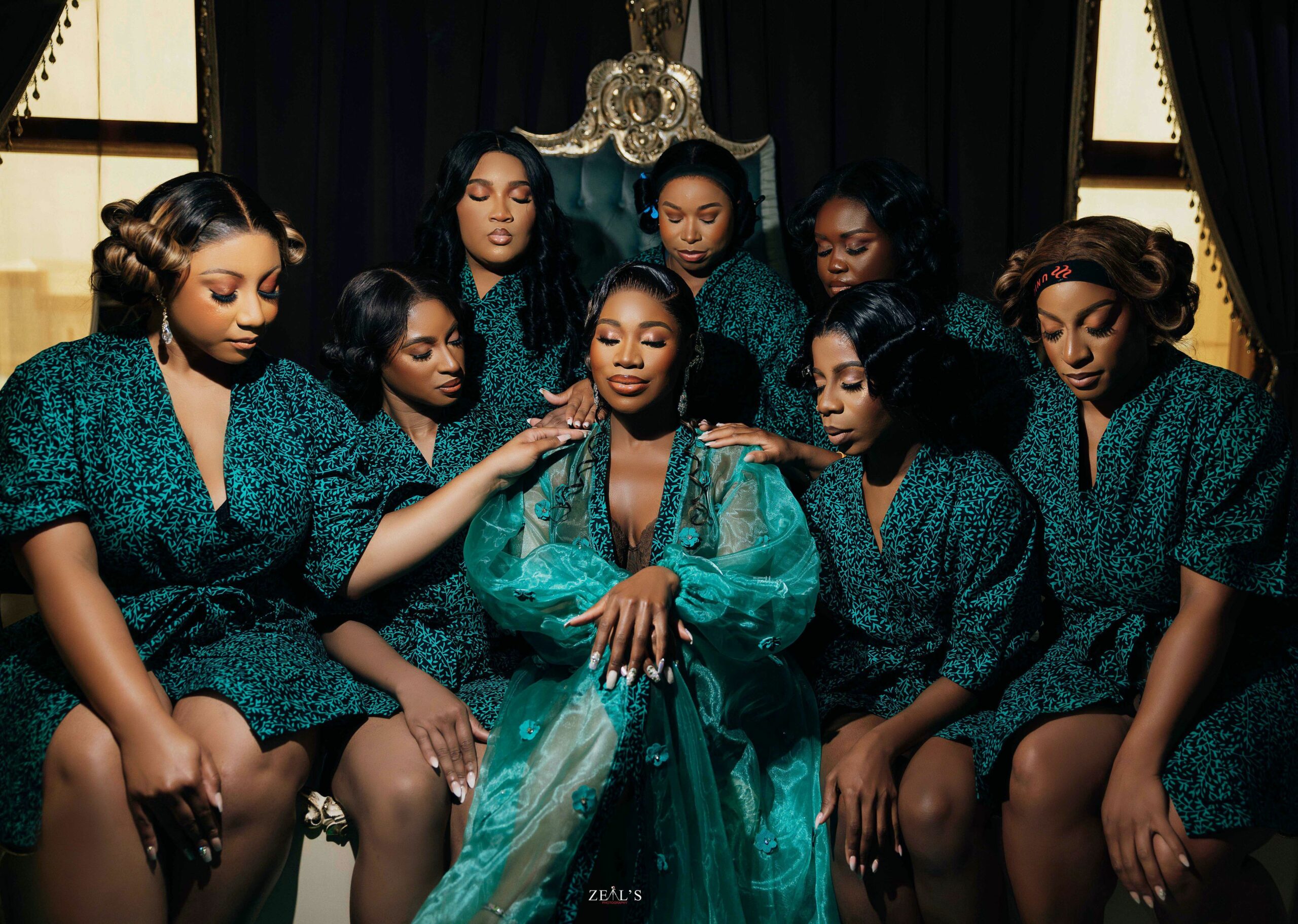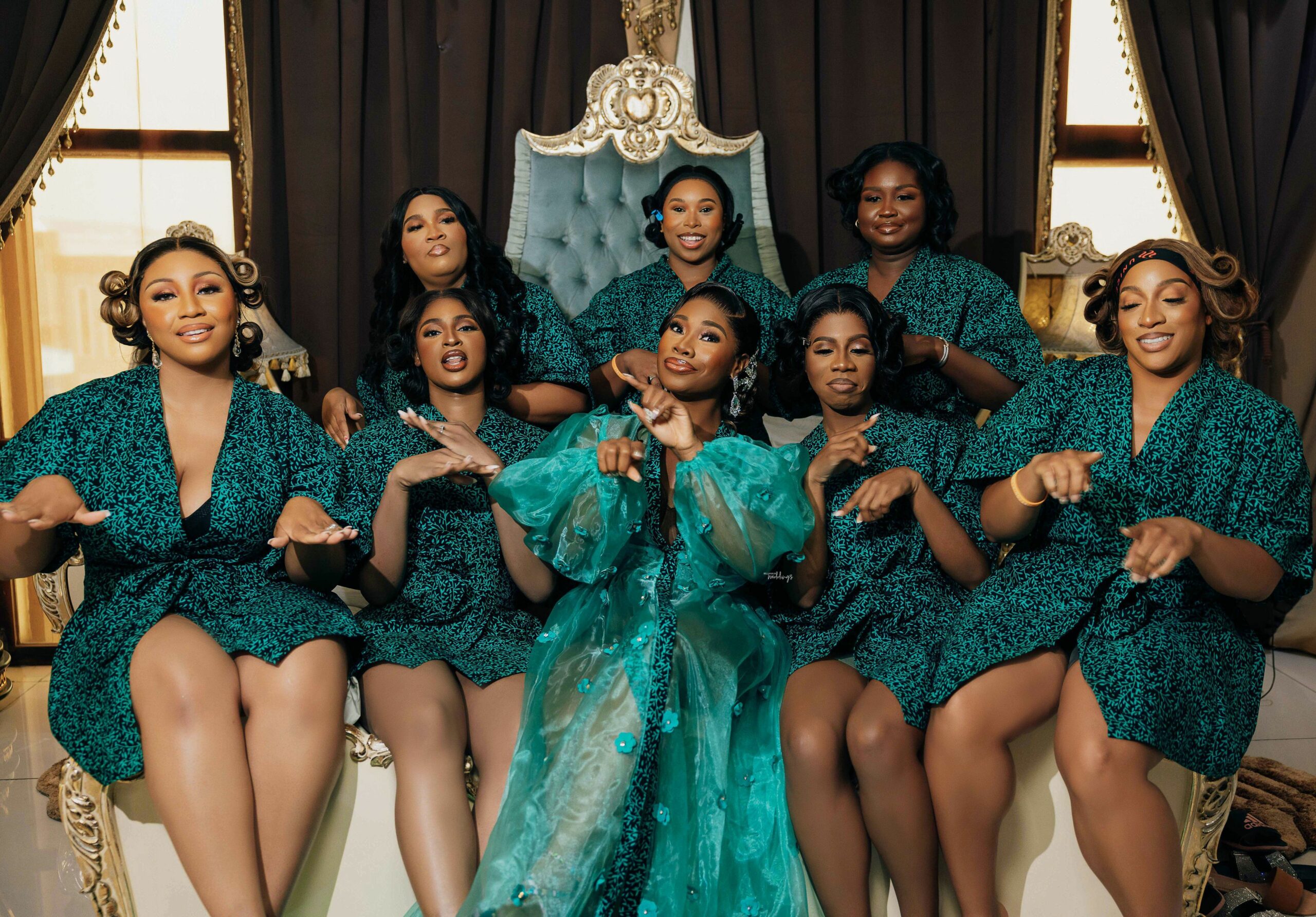 Our wedding guests spent a week exploring and enjoying Lagos and then flew to Port Harcourt for the main wedding festivities. It was quite an undertaking to plan a 10-day wedding experience but it was all worth it. A lot of our friends were able to visit Africa for the first time because of our wedding. We wanted the celebration of our love to be more than just a ceremony – it was a bridge between cultures, an open invitation to explore and appreciate our heritage. We are thrilled that our friends could step into our world and see Nigeria through our eyes, feeling the energy and true vibes of Lagos and Port Harcourt.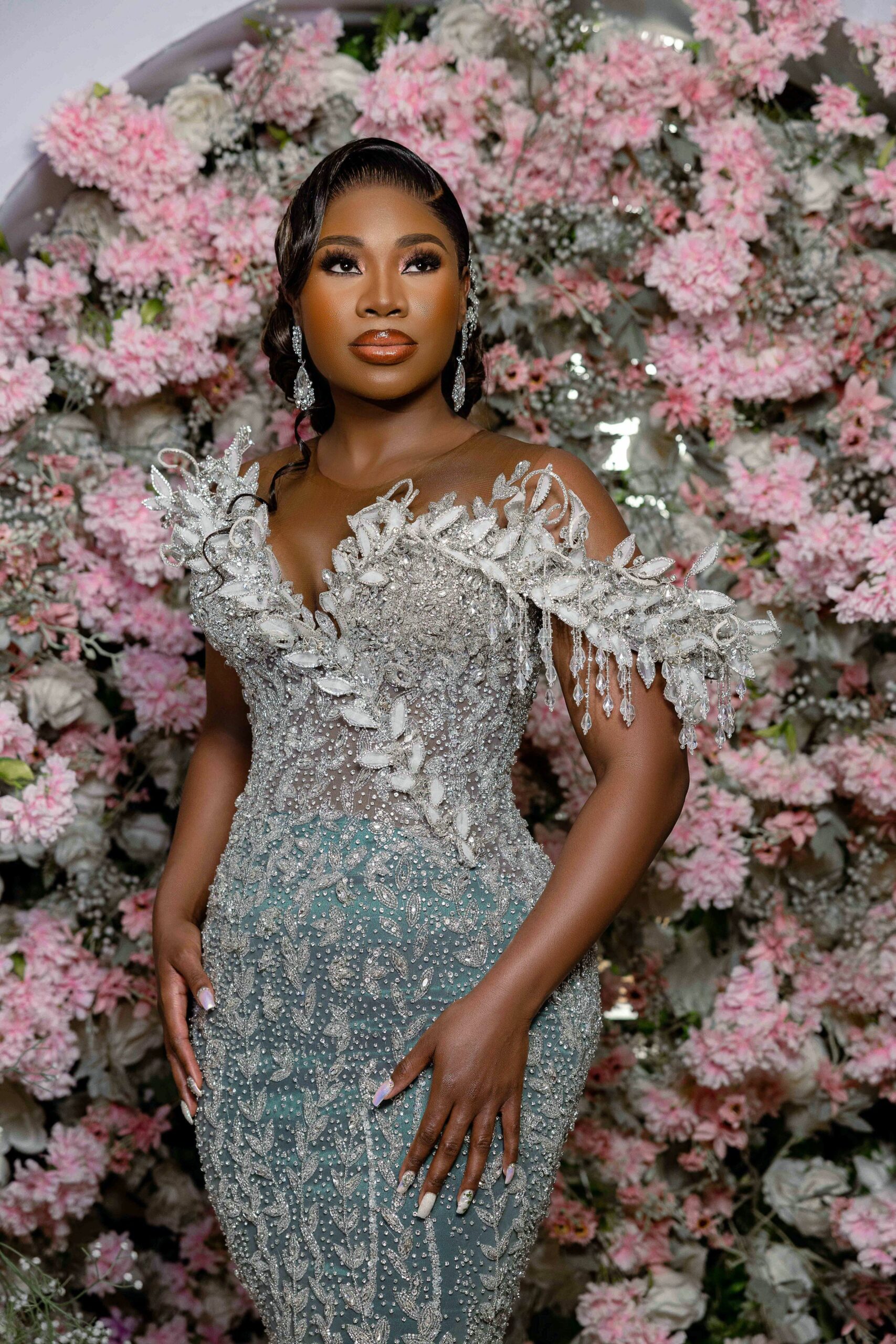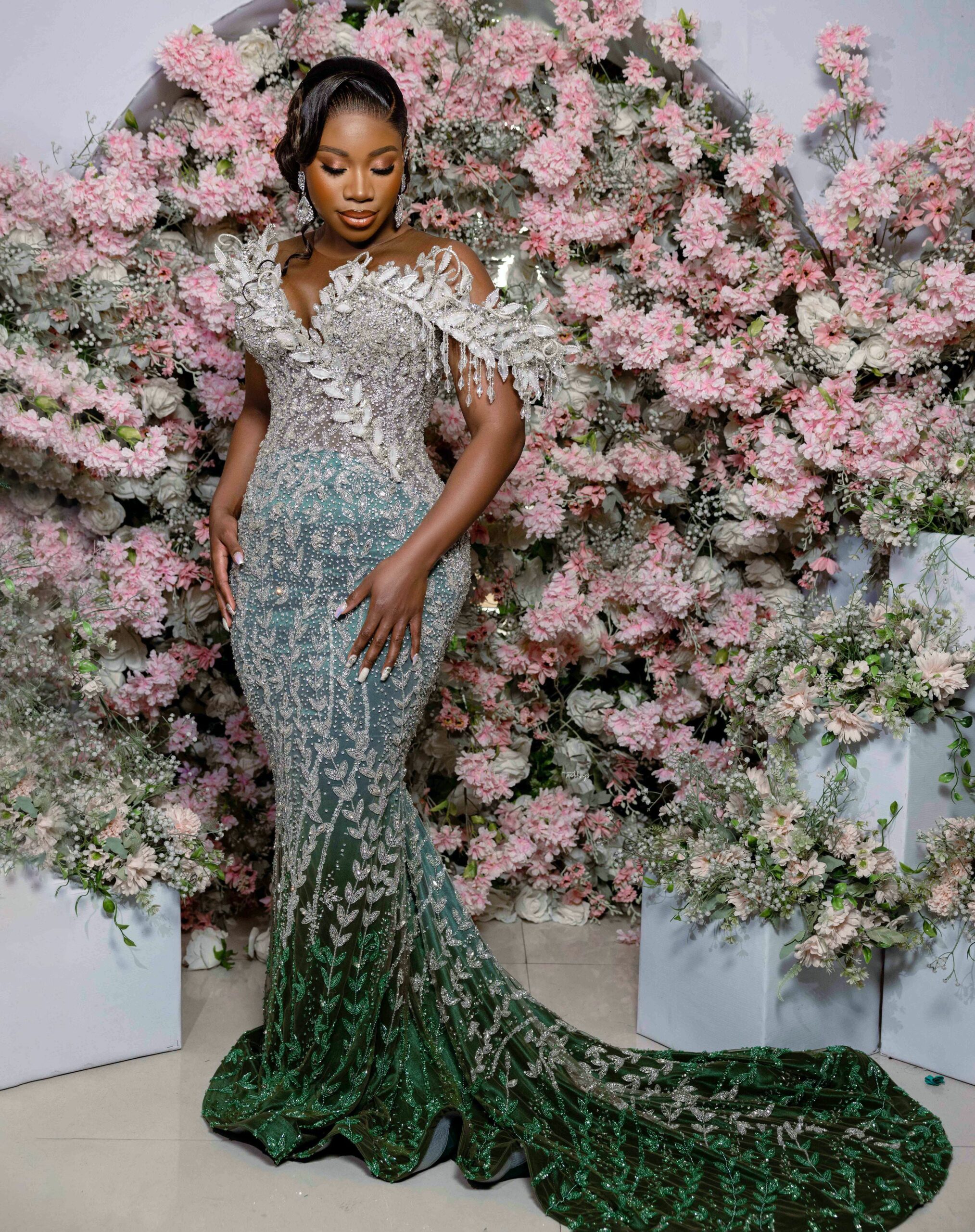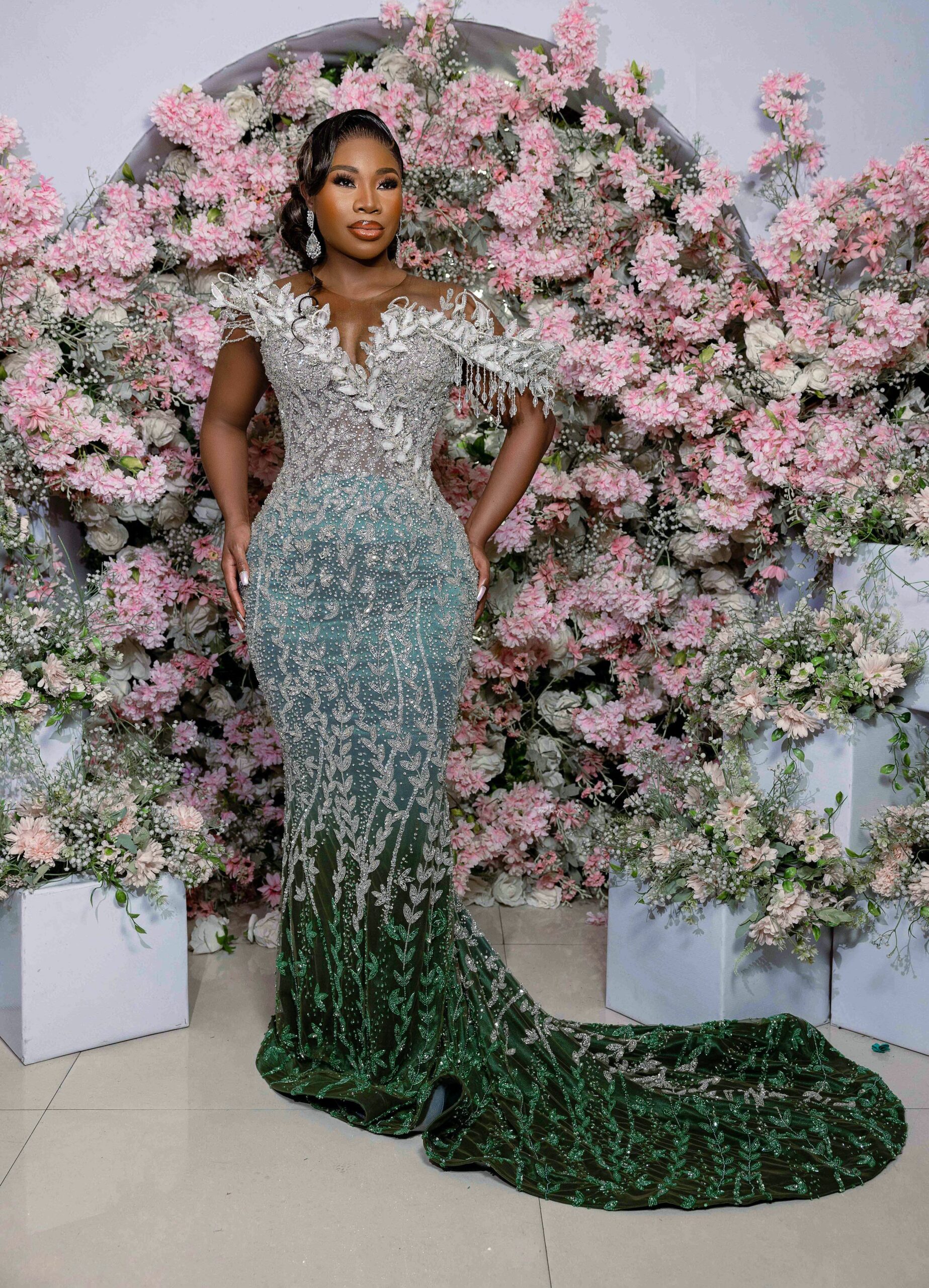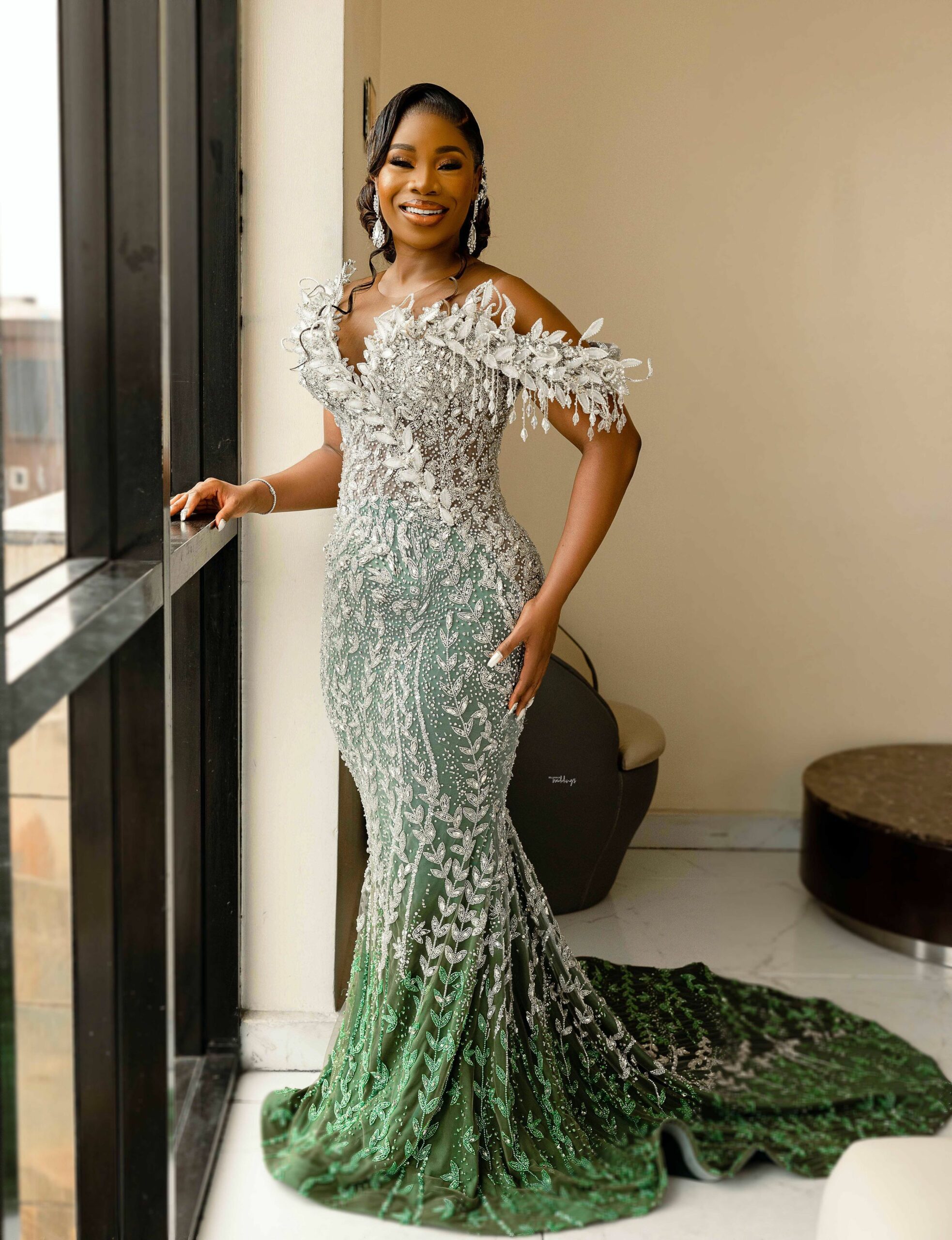 Looking back, our best advice to others planning a similar cross-cultural event would be to stay true to your roots and incorporate elements of your heritage that are meaningful to you. Never shy away from sharing your culture with your loved ones – it can be an enriching and bonding experience for everyone. Also, take the time to ensure your guests feel comfortable, informed and fully prepared for the journey. In the end, though it may seem daunting, remember, you're not just planning a wedding but a memorable cultural immersion. Let love be your guide, let culture be your muse and above all, let the celebration reflect the very essence of who you are.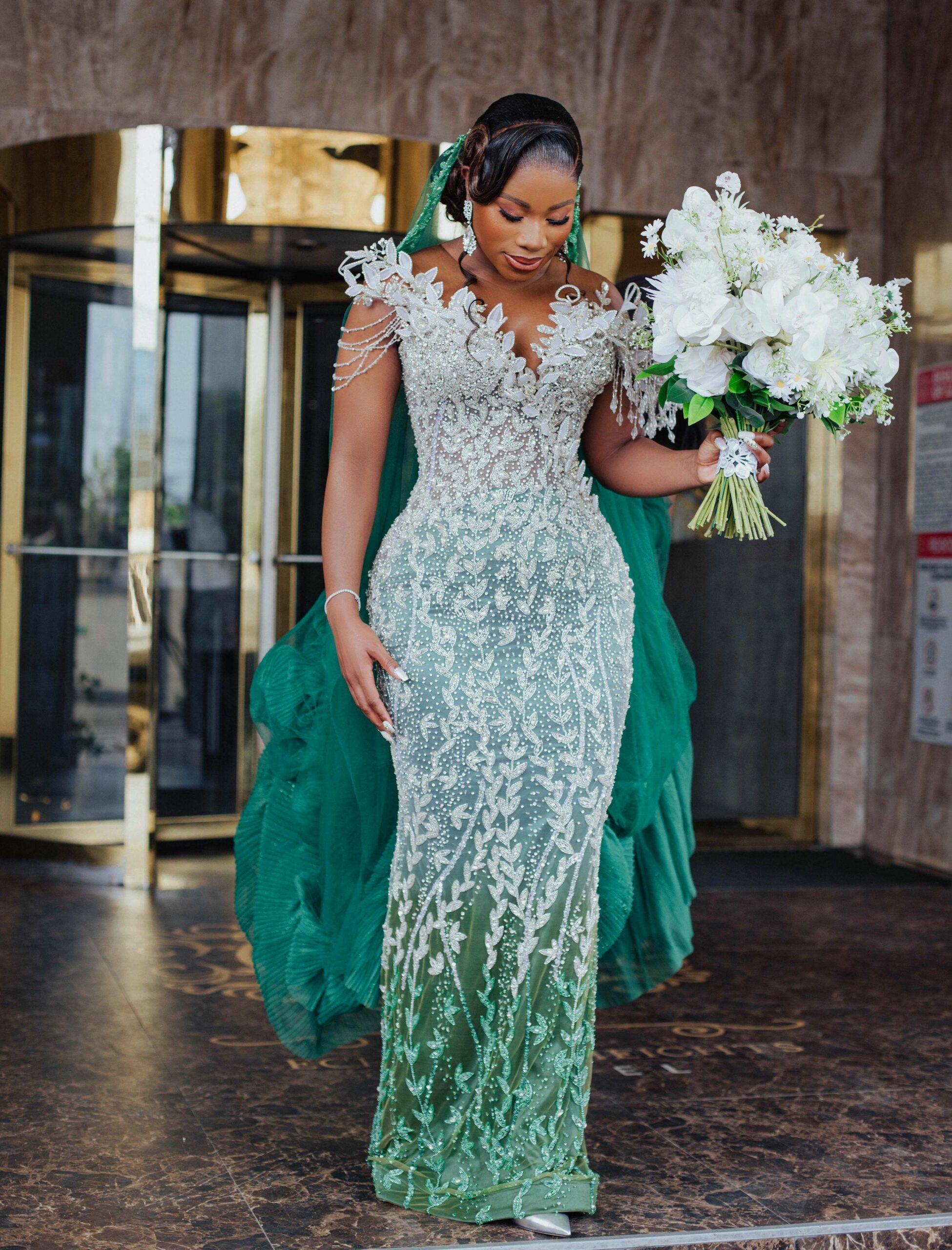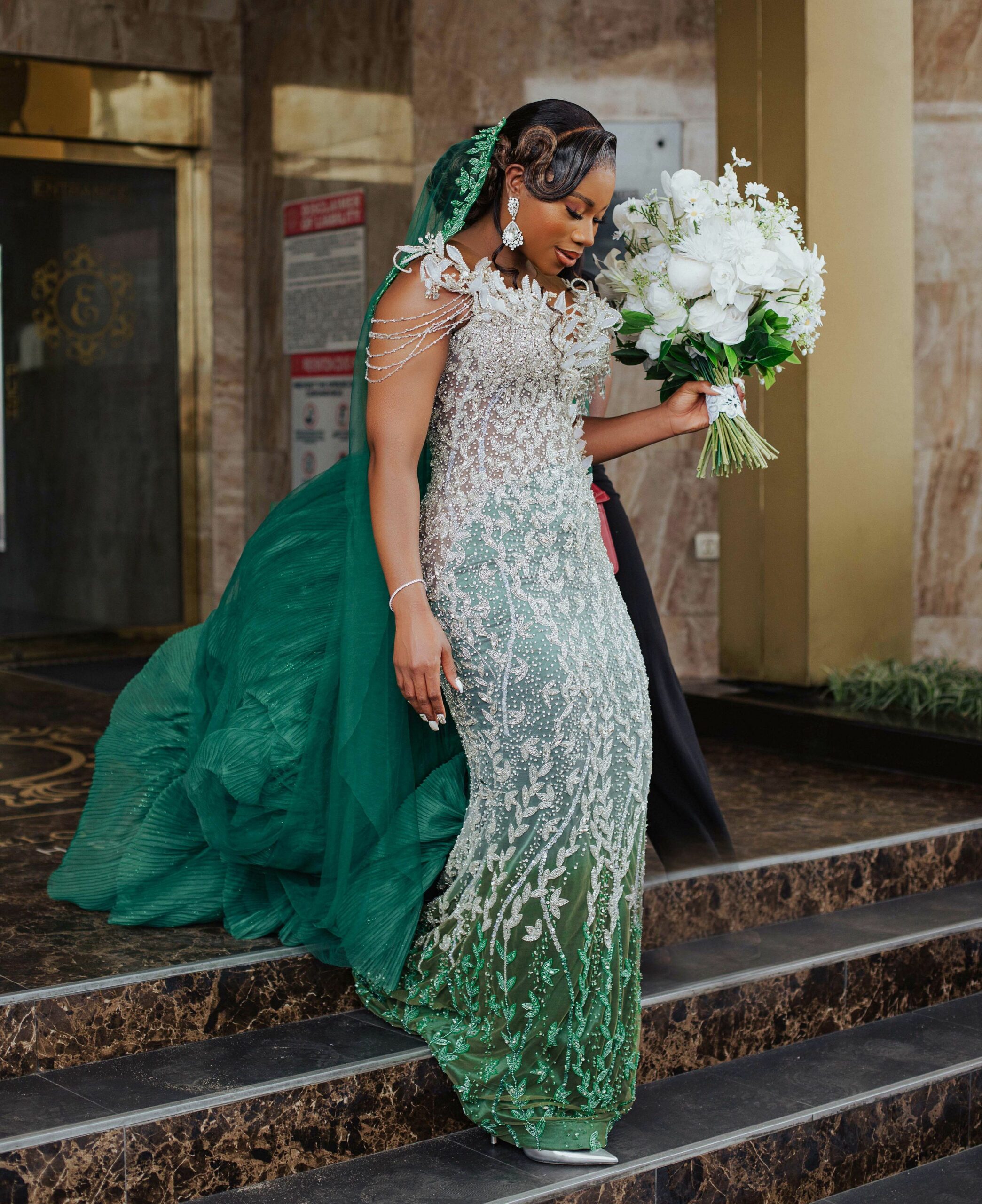 How we met
By the groom, Enobong:
It was December 2019. I was in Nigeria with family for the holidays and one day I got an alert that someone had followed me on Instagram. Like anyone else with under a thousand followers, I immediately checked to see who it was. I'll never forget, I saw this beautiful (and well-figured) woman in a sleek green dress that I remember to this day. It's not every day a beautiful woman like this just follows you out of the blue! I saw that we had some mutual friends so of course I had to find out more. I said 'So your friend IB. Wassup, lol'. I got a response saying "Ibiye would eat you up!" If you know me, I am always up for a challenge so with that being said I just KNEW I had to pursue it.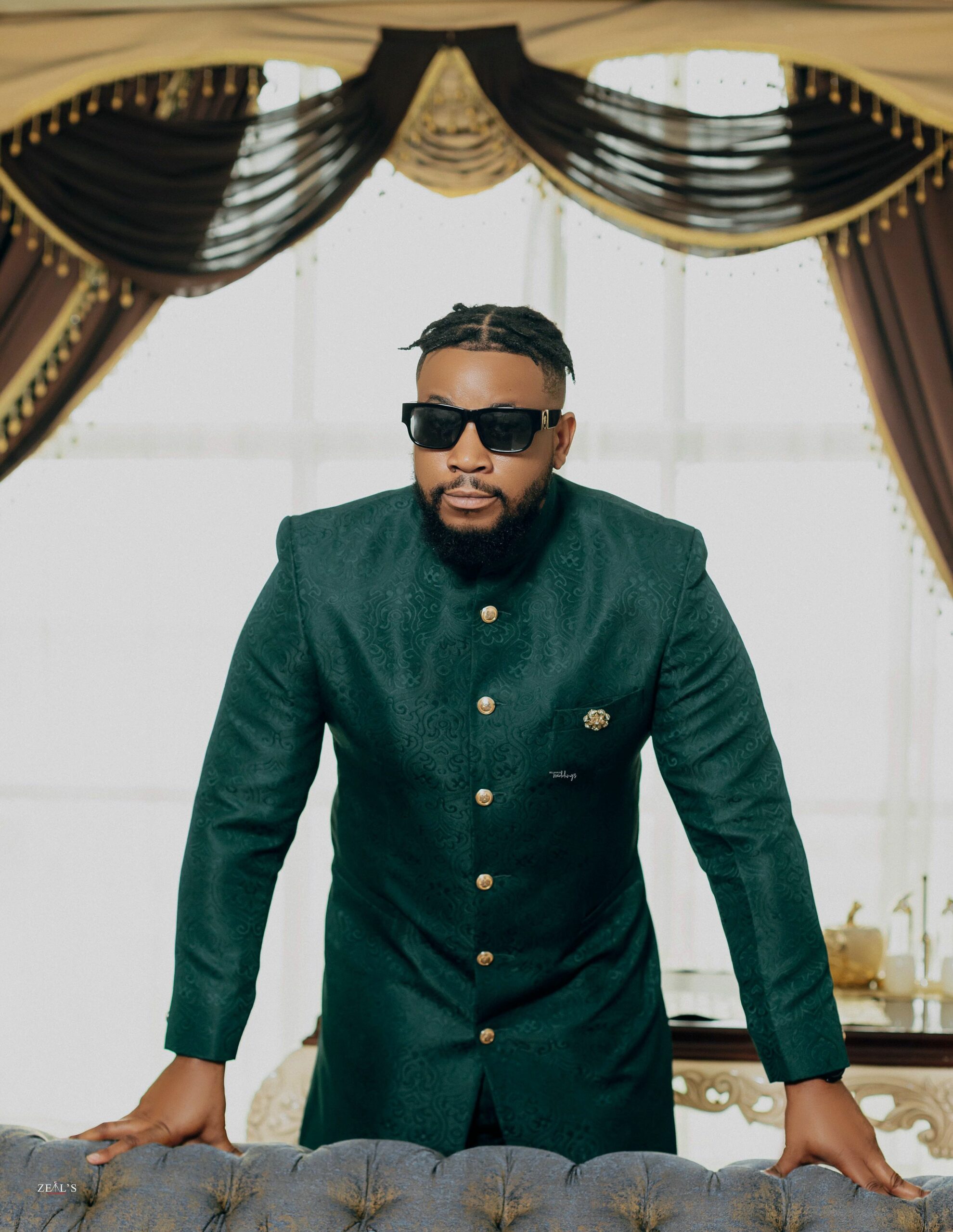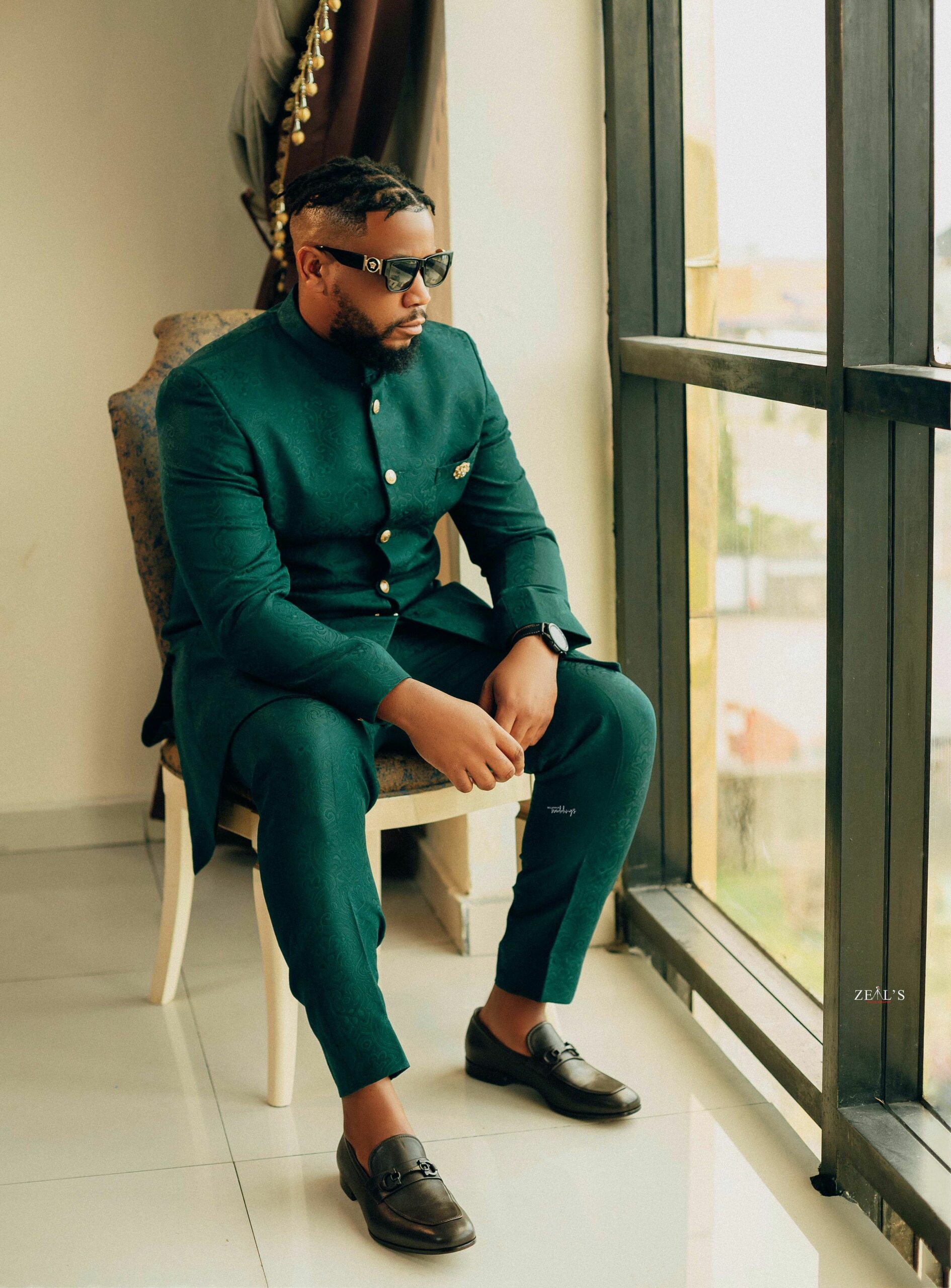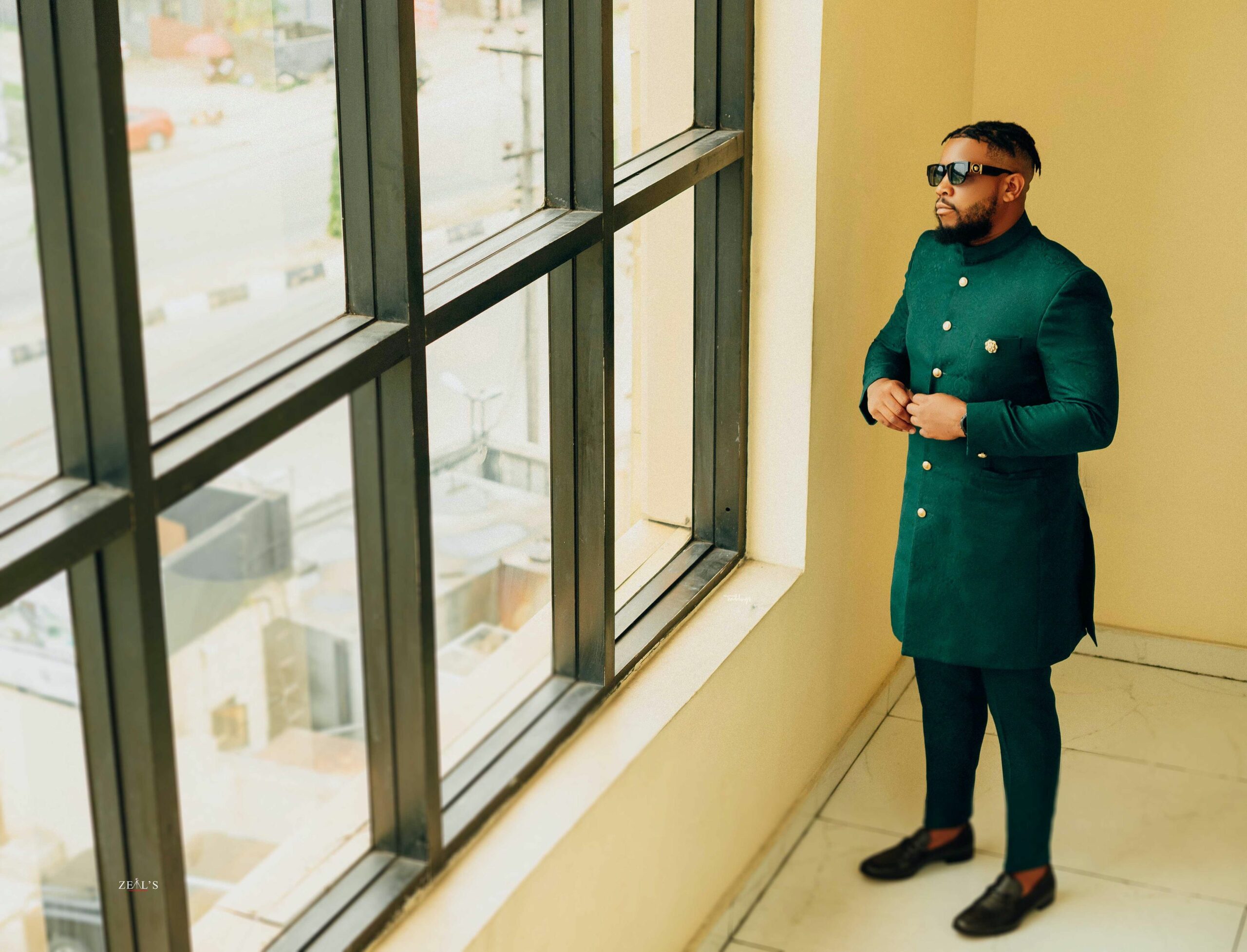 I was trying to play things cool and liked a few of Ibiye's pictures, and then one day I saw that she replied to one of my insta stories from my village. I was a bit flustered and immediately sat down to craft my best response. We hit it off, started chatting, and I soon worked up the nerve to ask for her WhatsApp line. When I was back in Washington D.C. we arranged for our first date at Union Station. (I'd also like the record to show I was on time for our first date :)) Though COVID was a terrible time for everyone, it really allowed us to get closer and we eventually started seriously dating in the summer of 2020. Through our travels, special moments, and unforgettable laughs, I've grown to love Ibiye for more than just the woman she is, but the woman that she is becoming. Our family will be blessed IJN. I thank God every day for our love!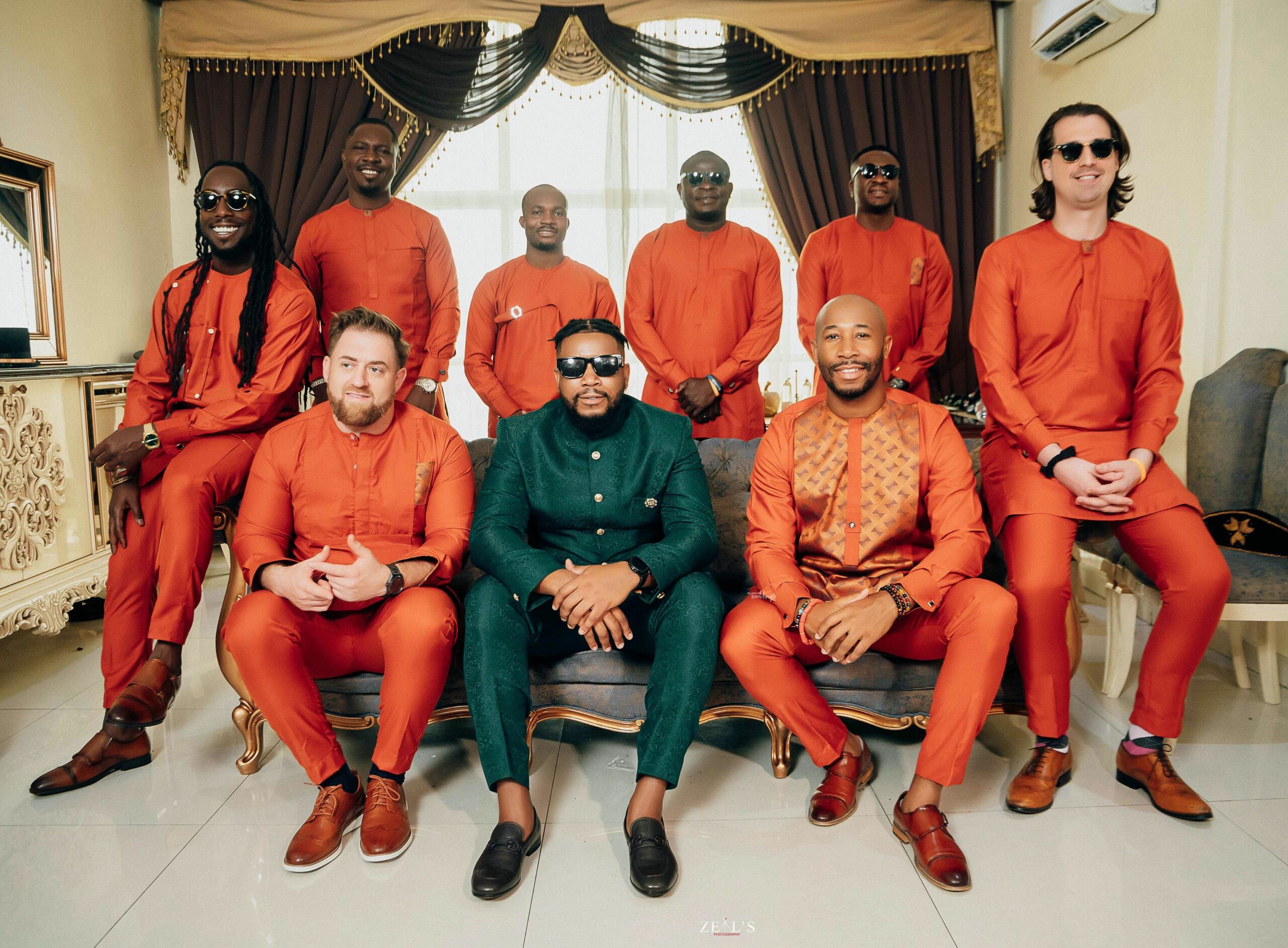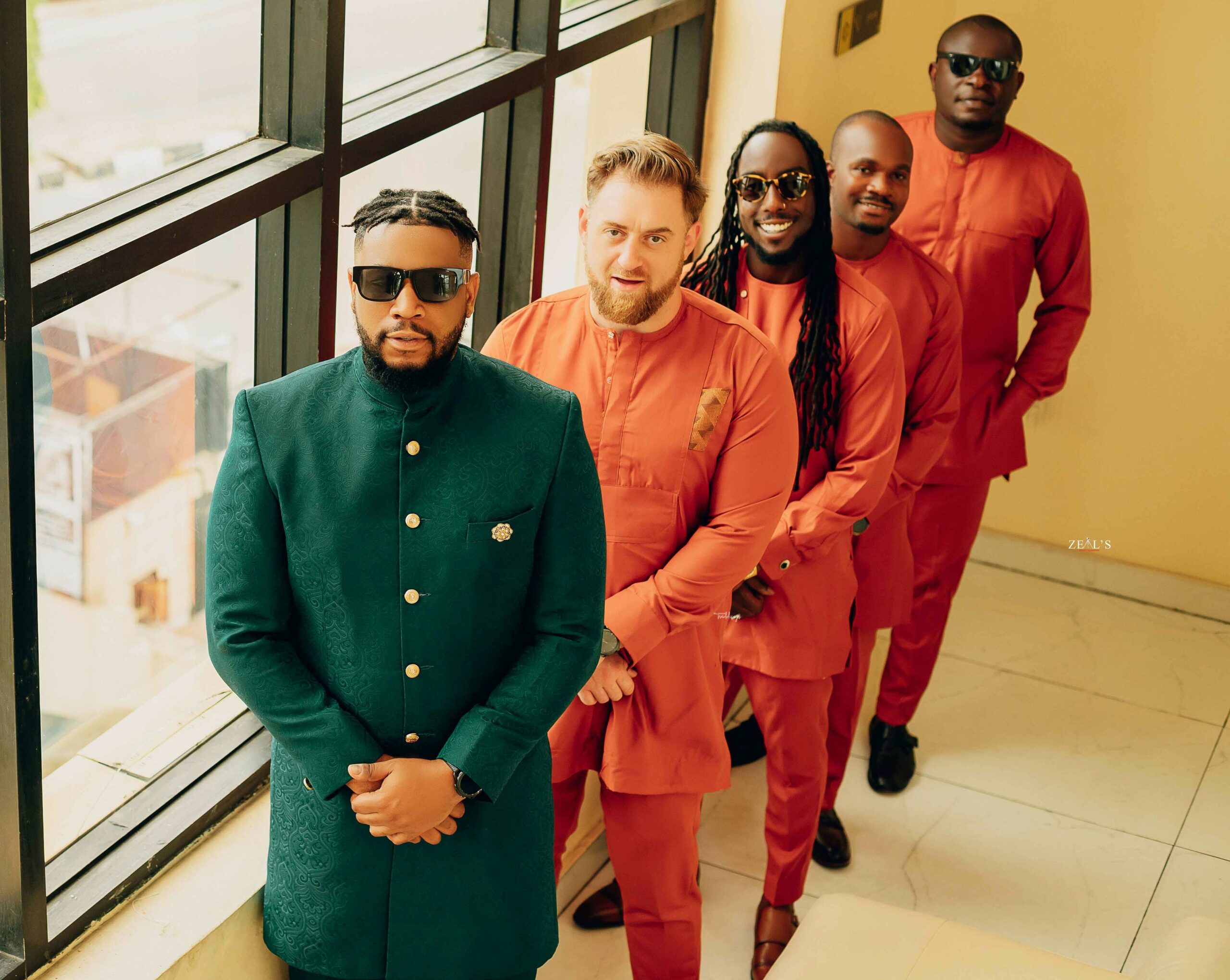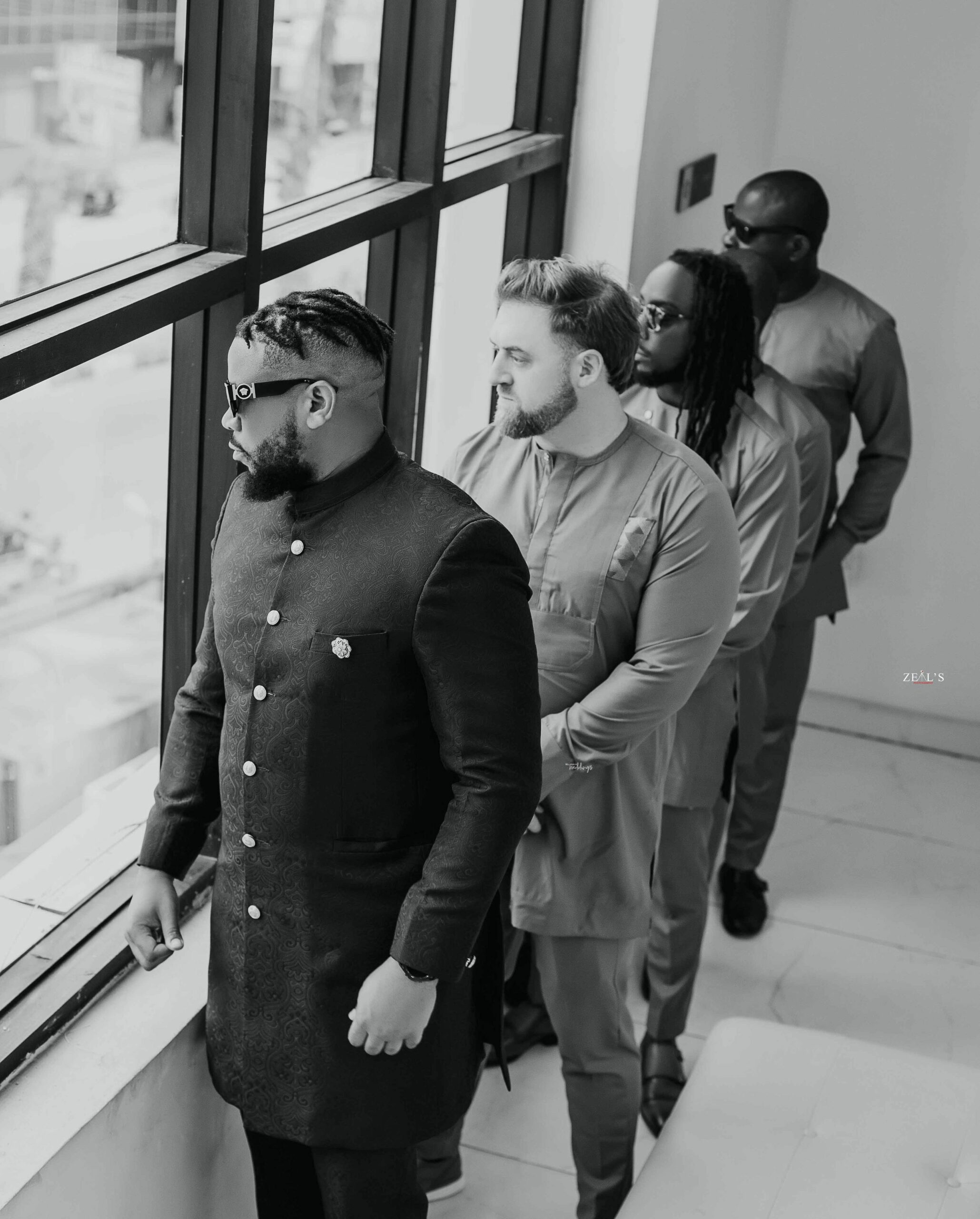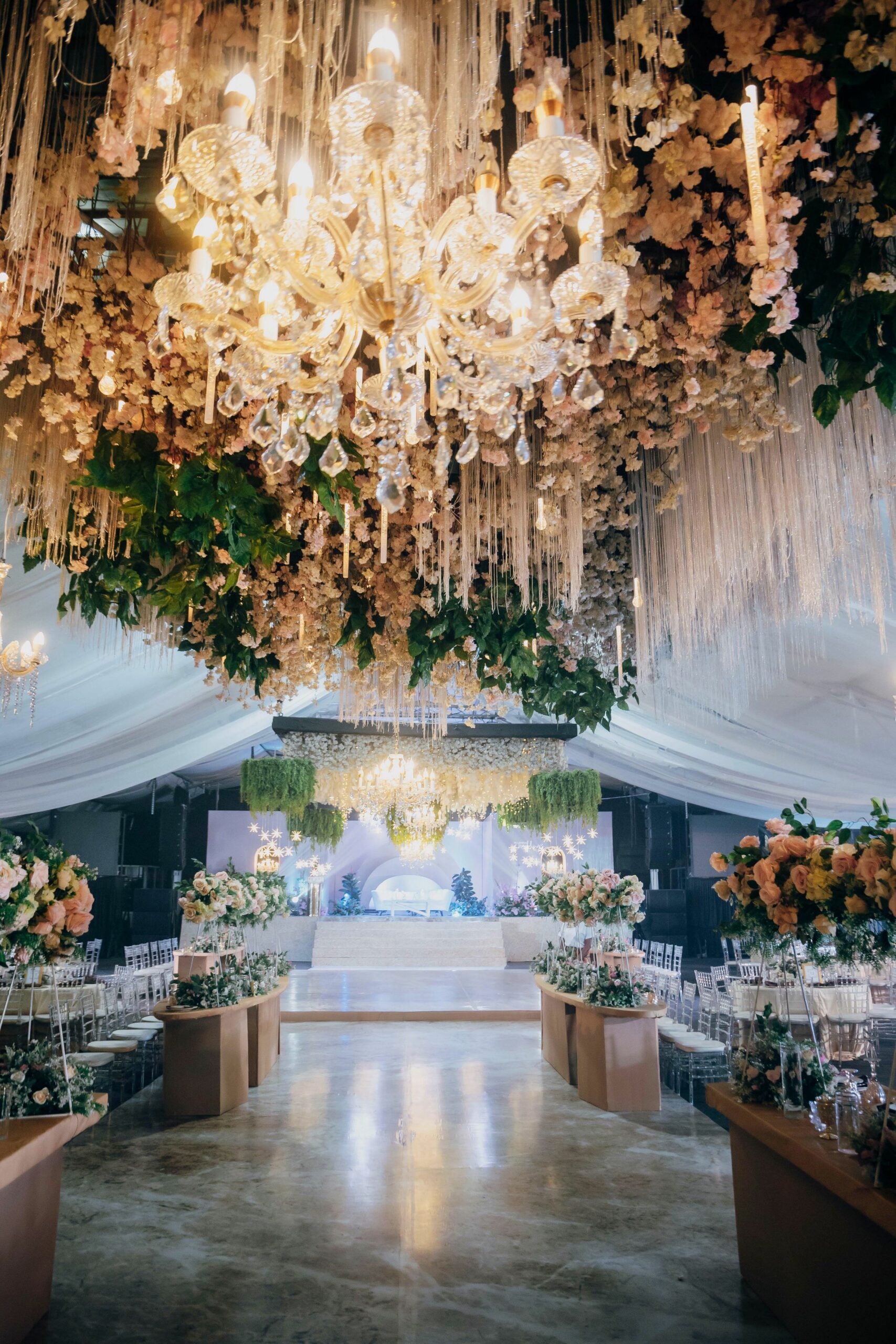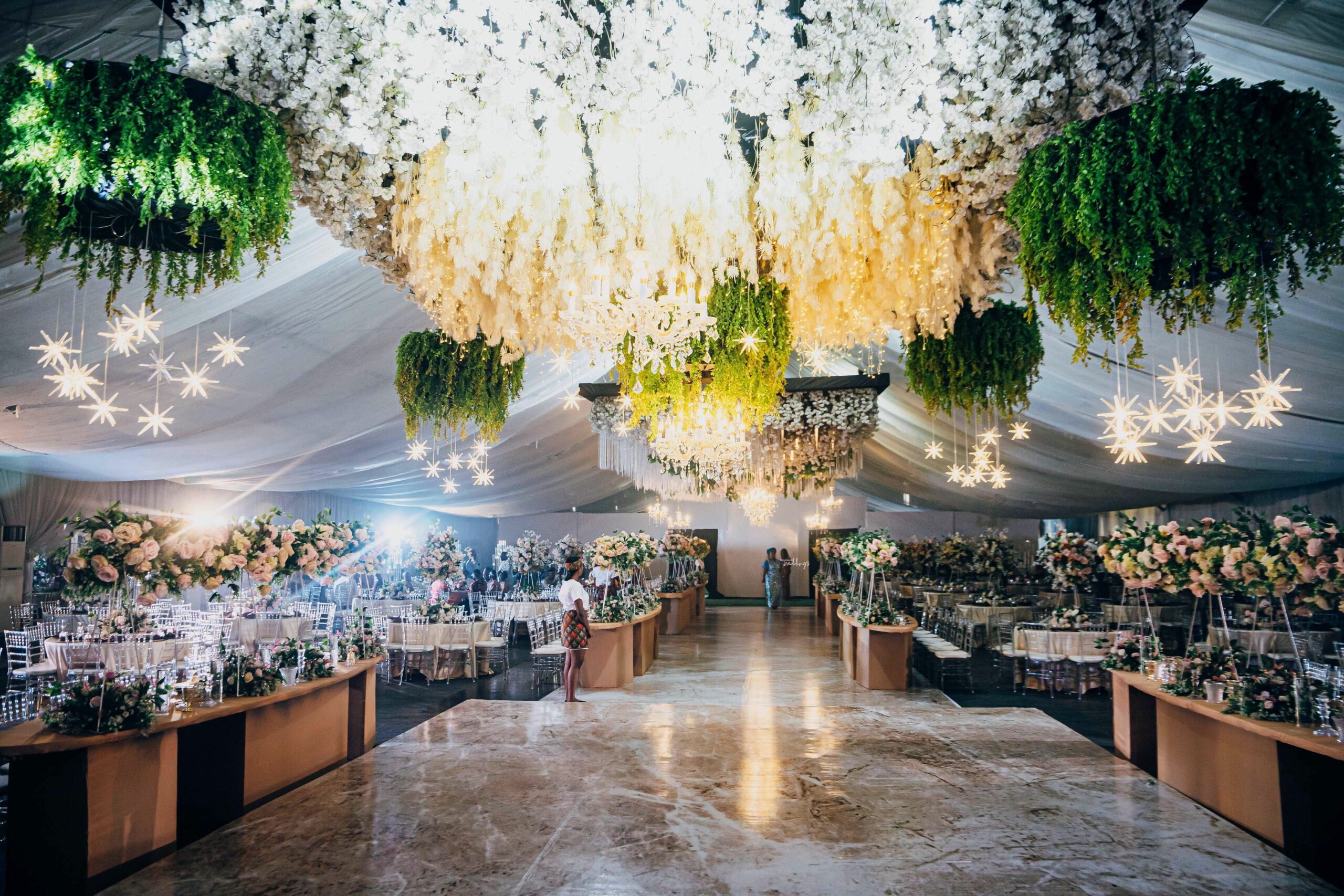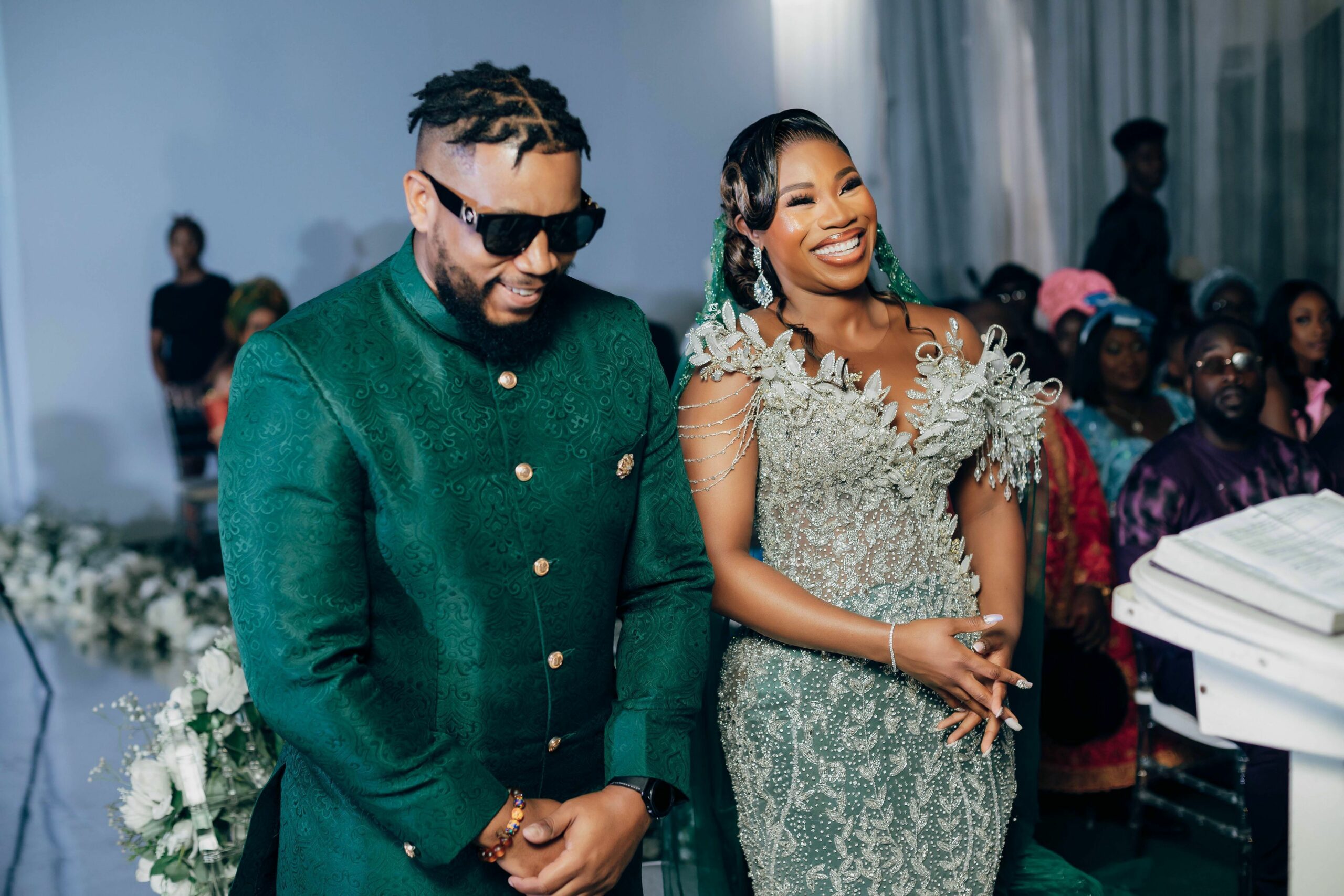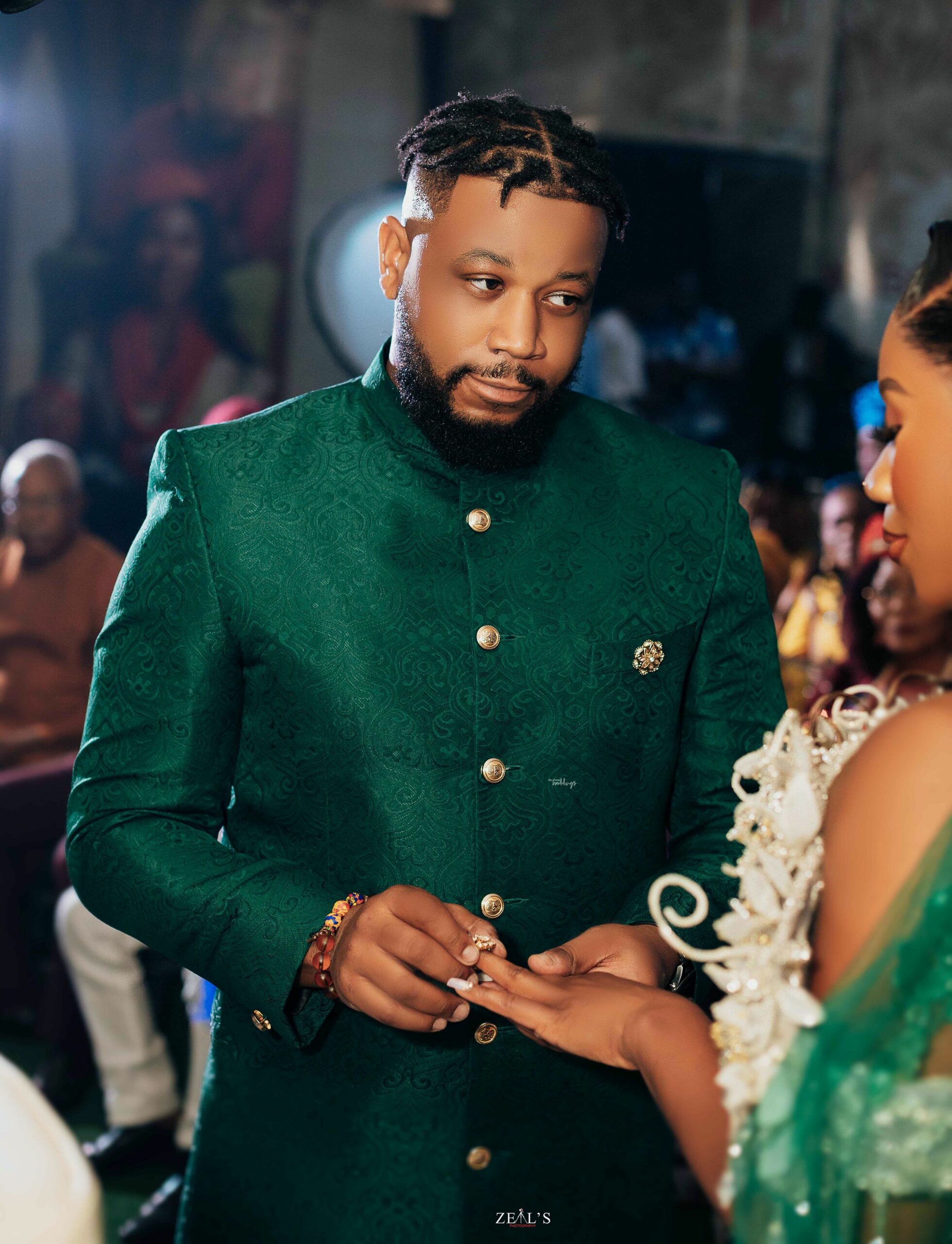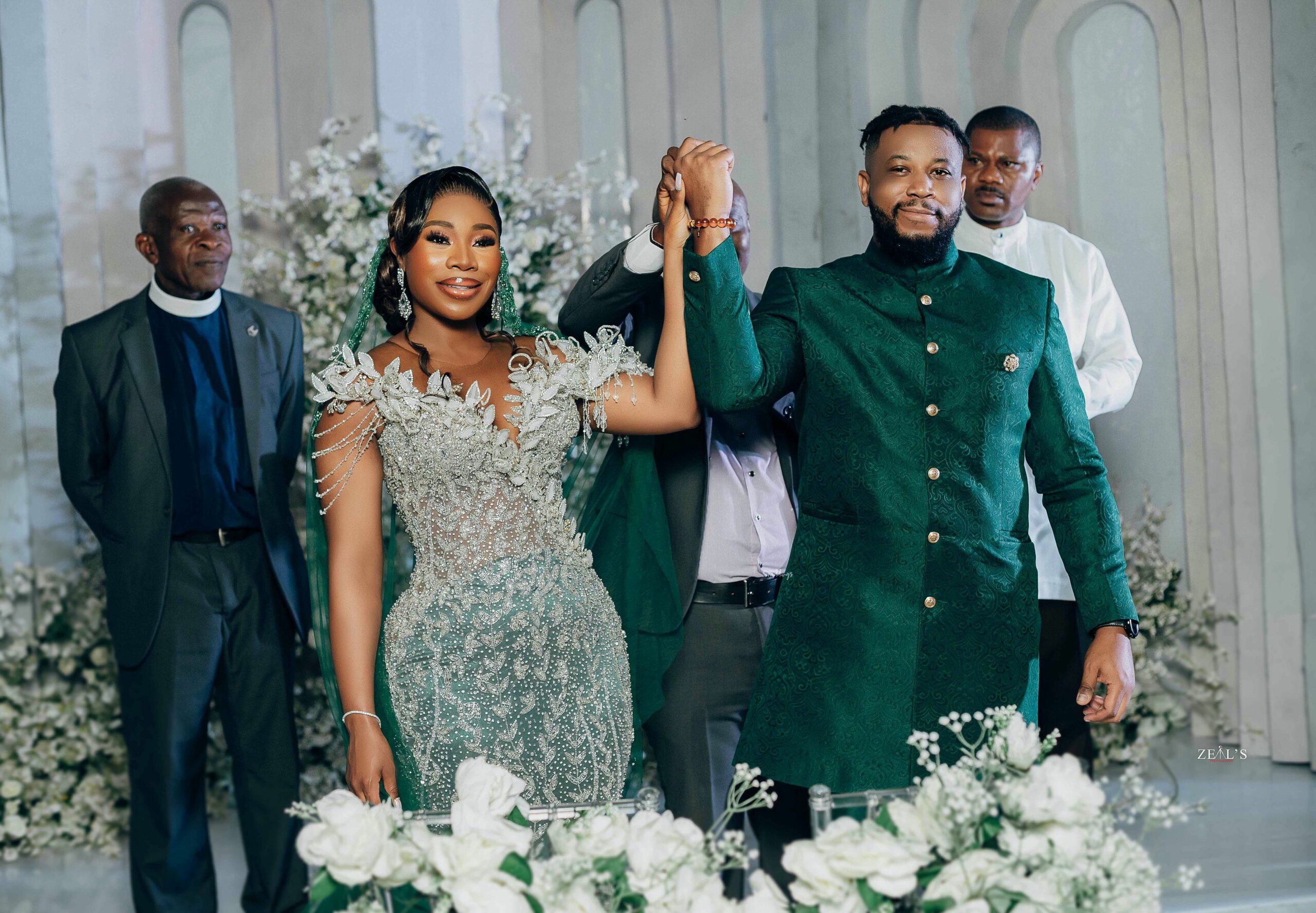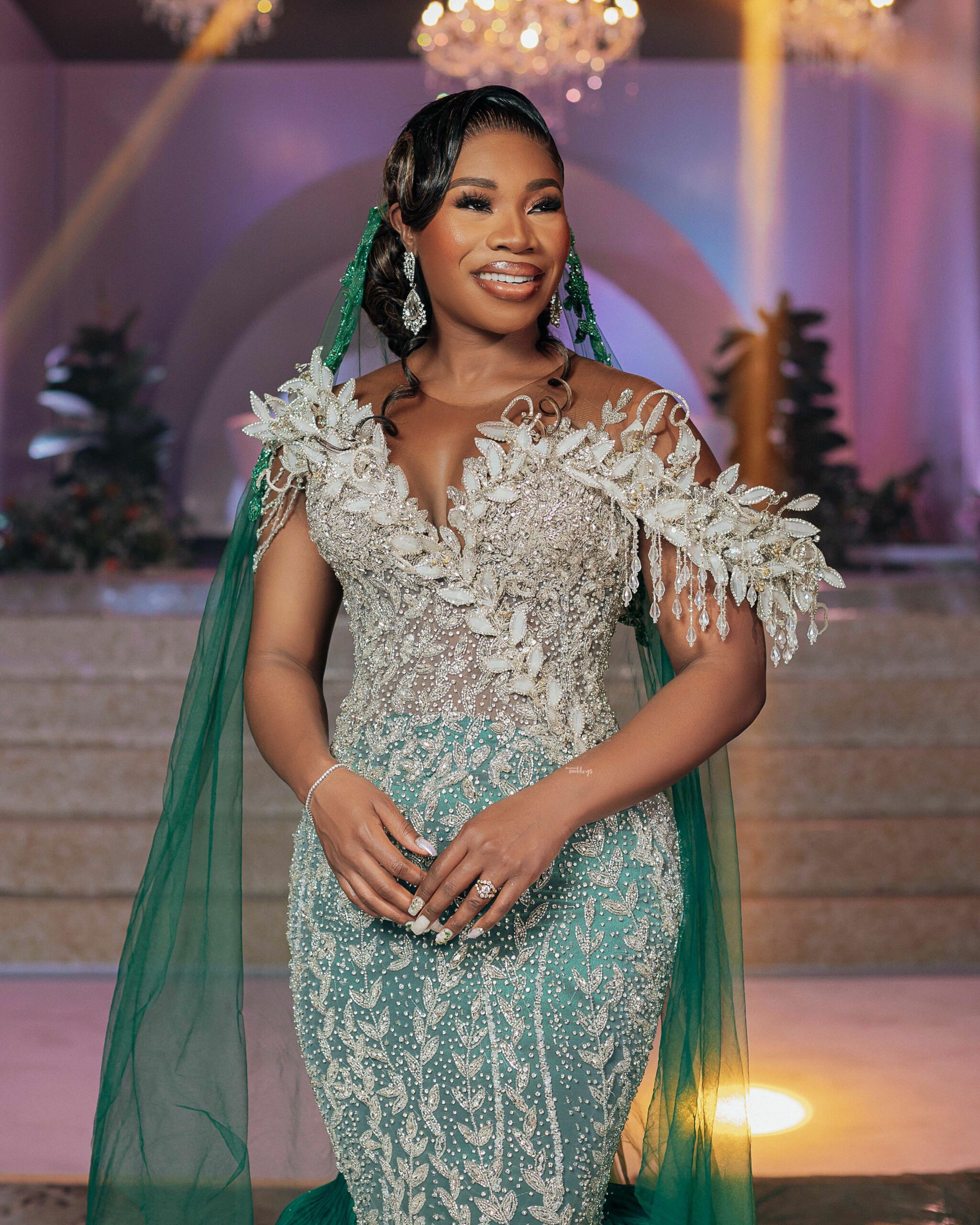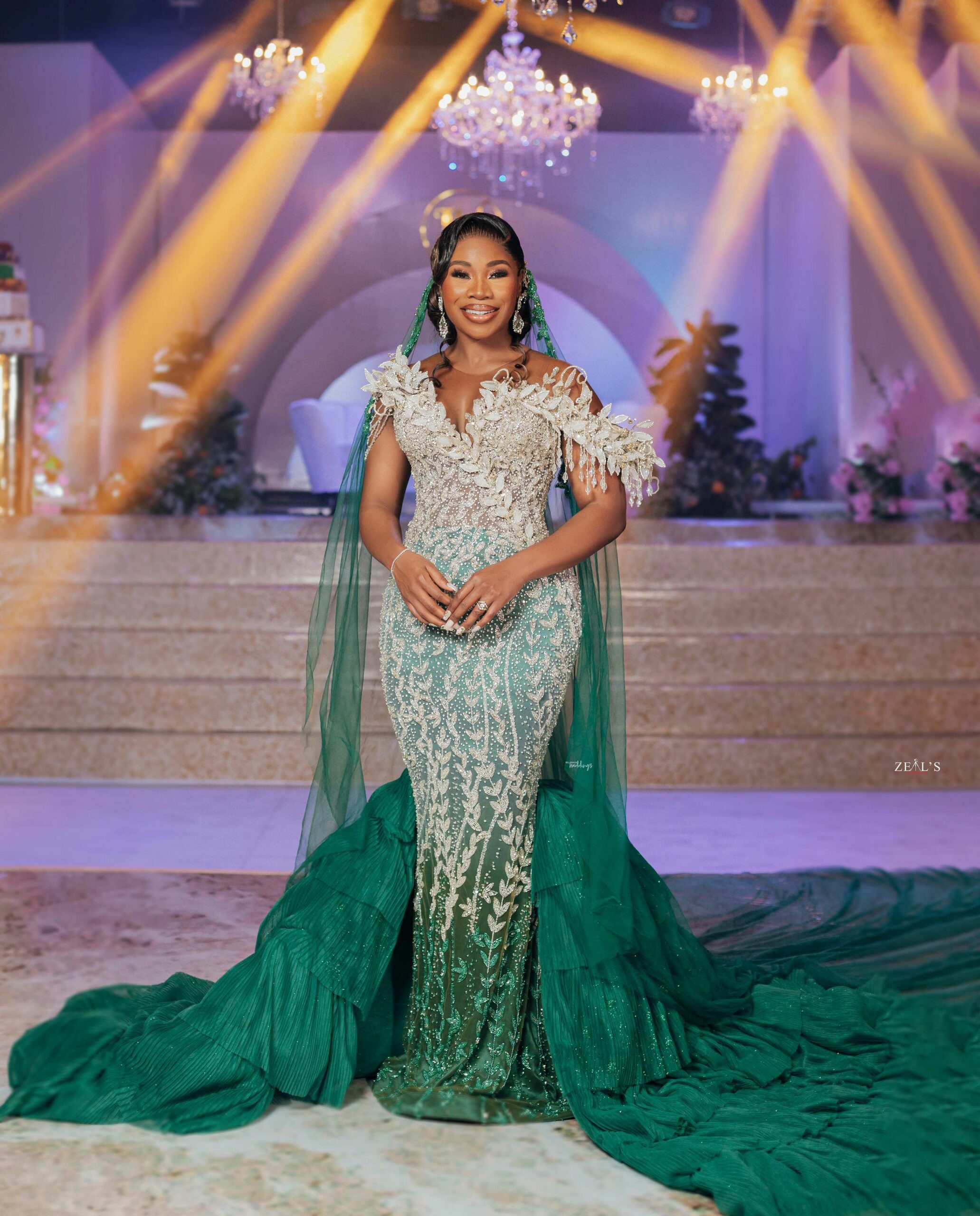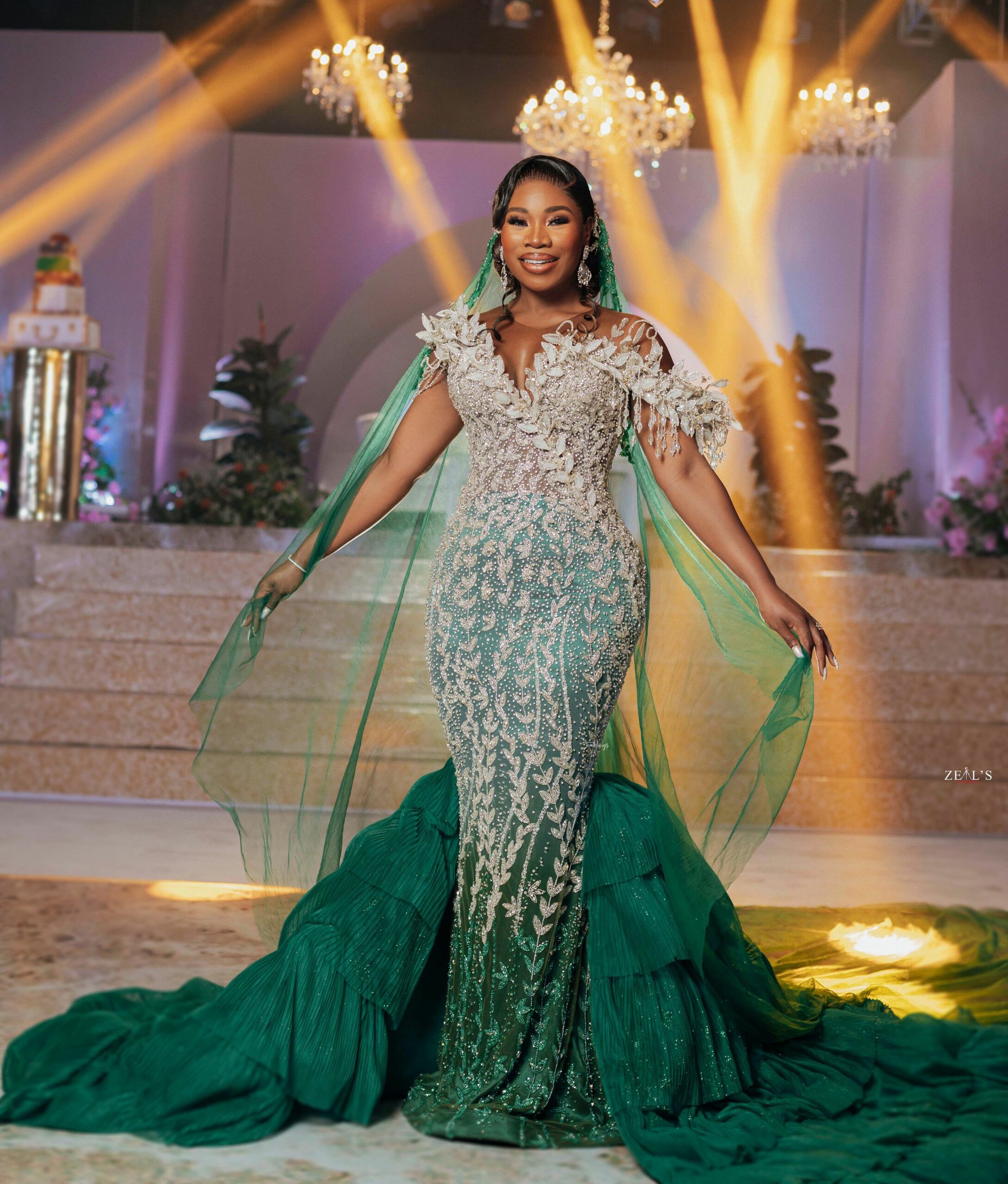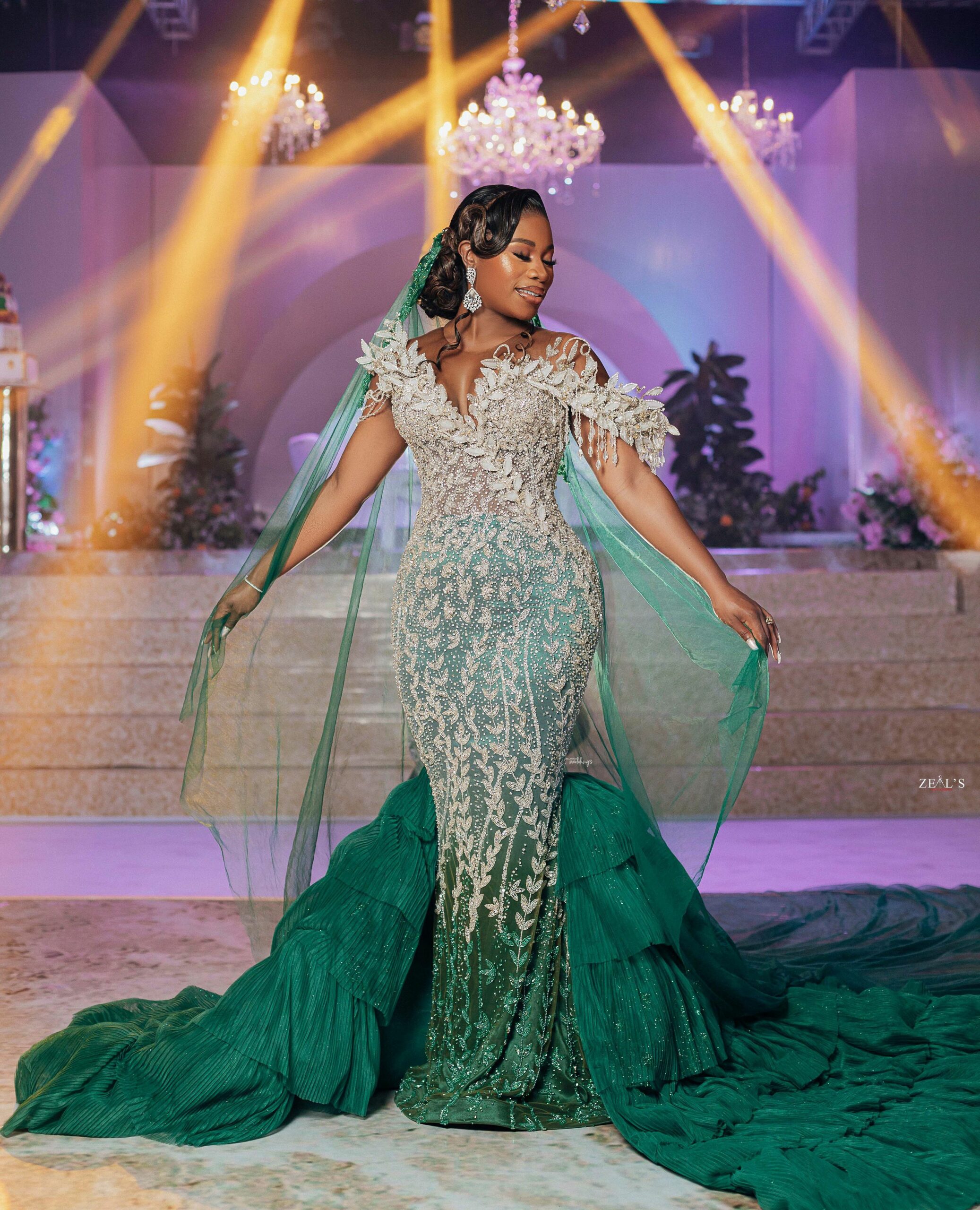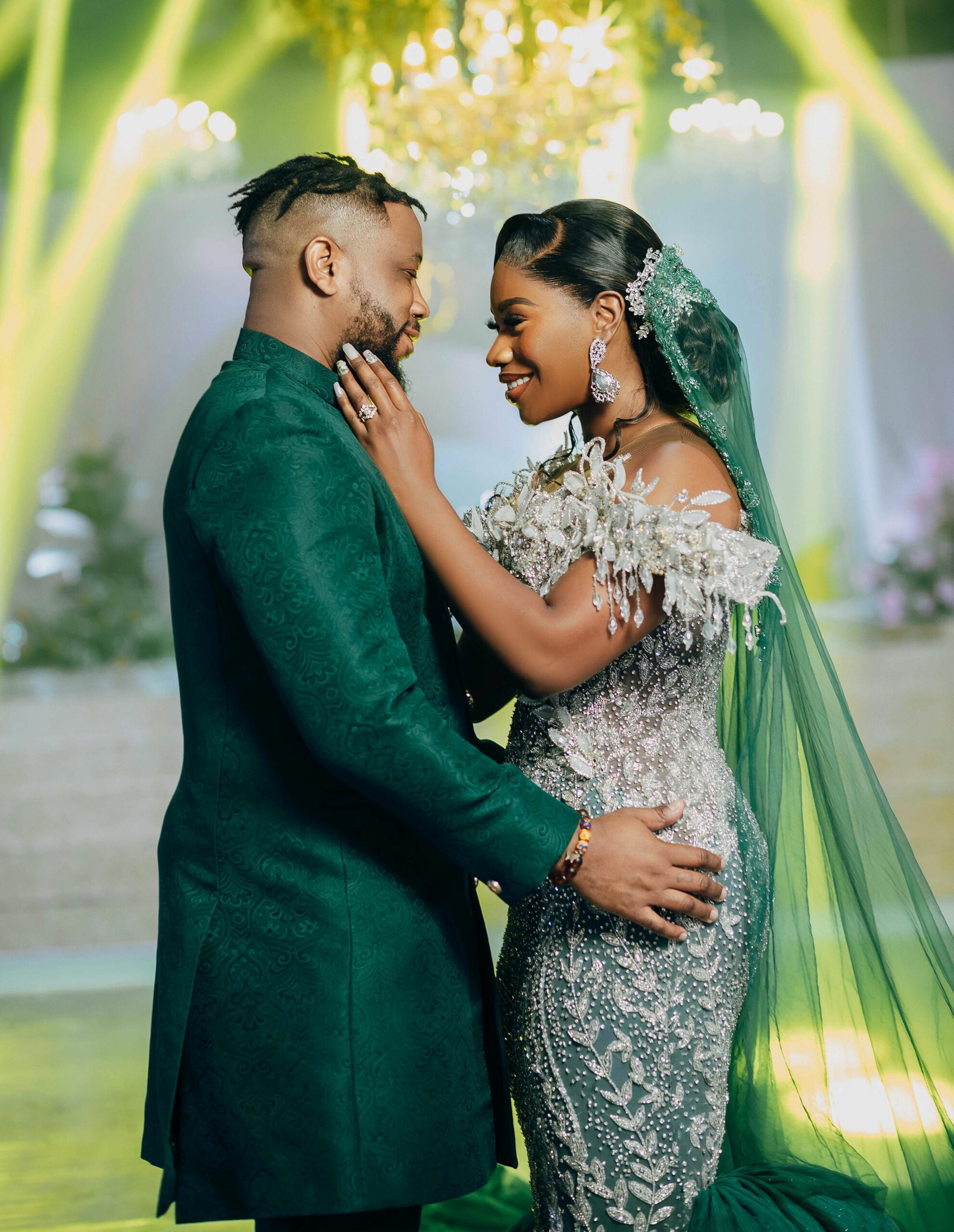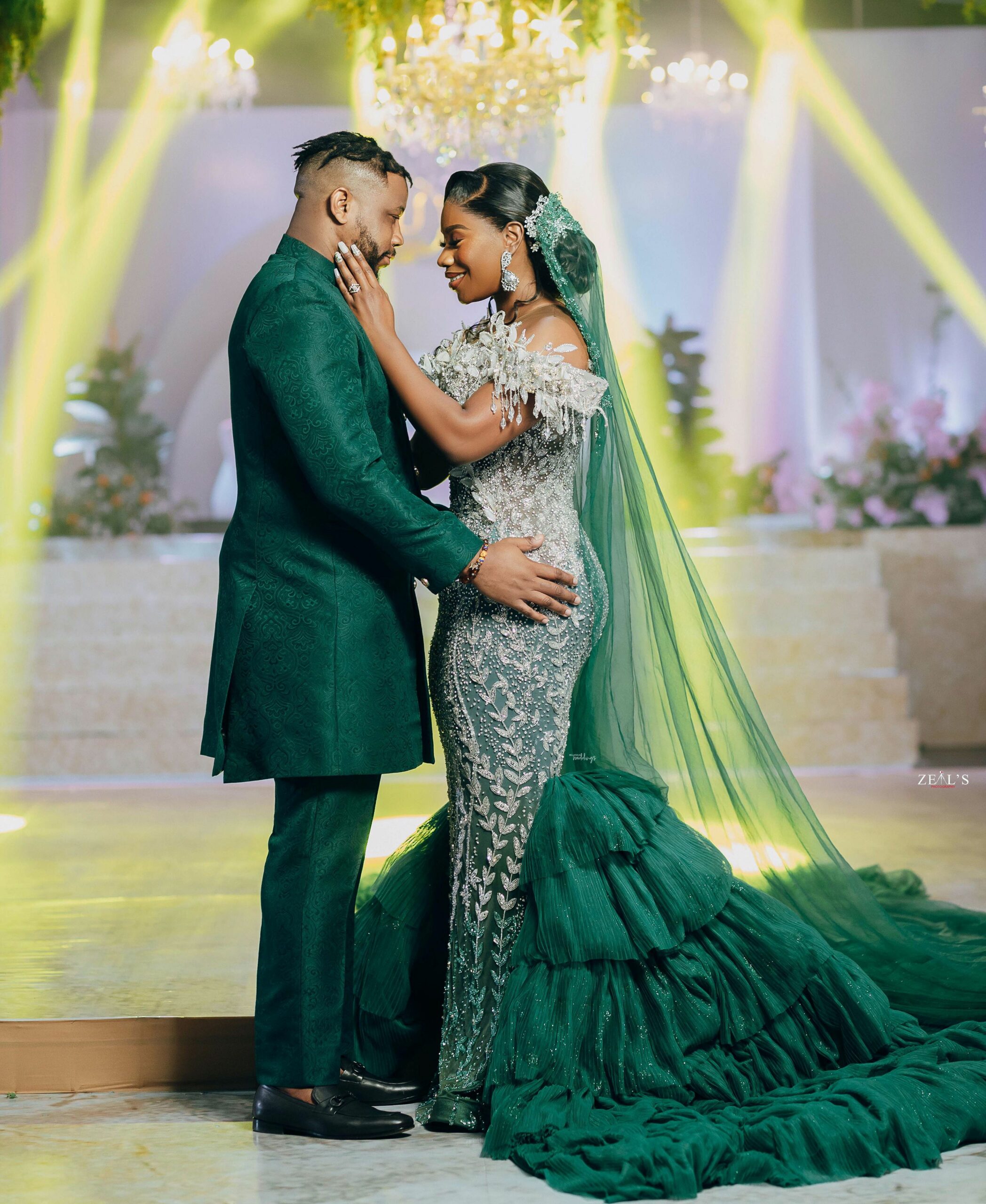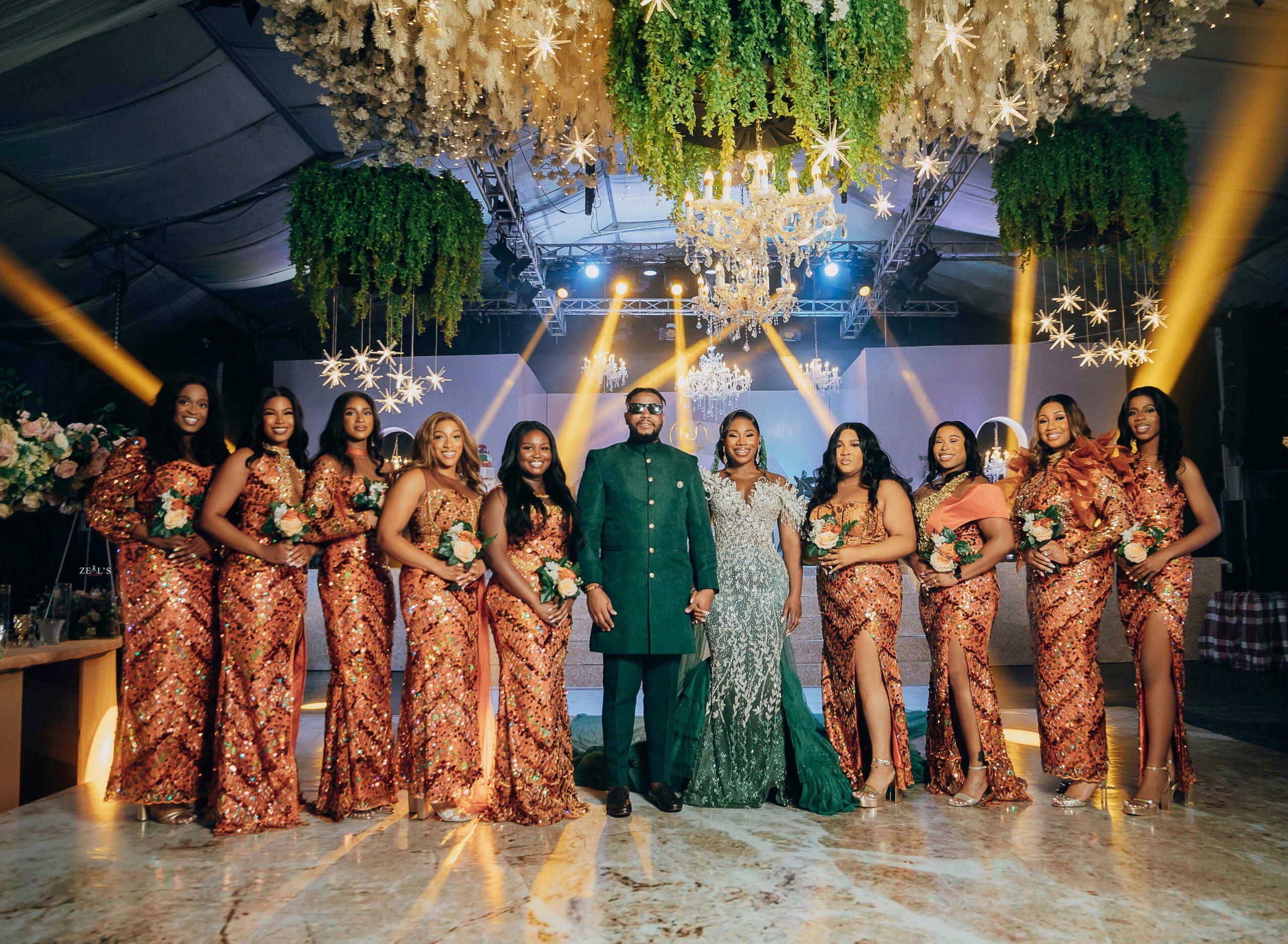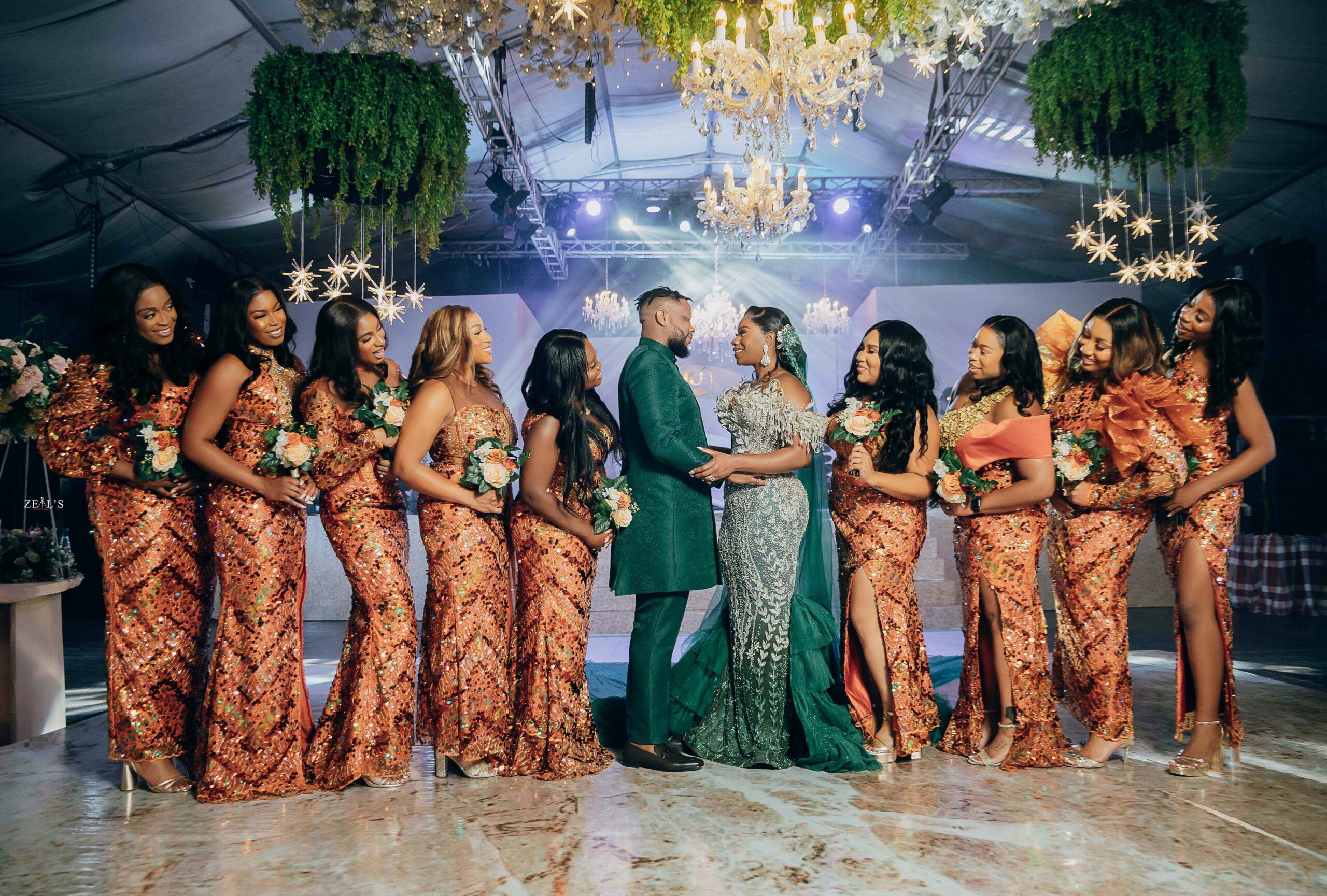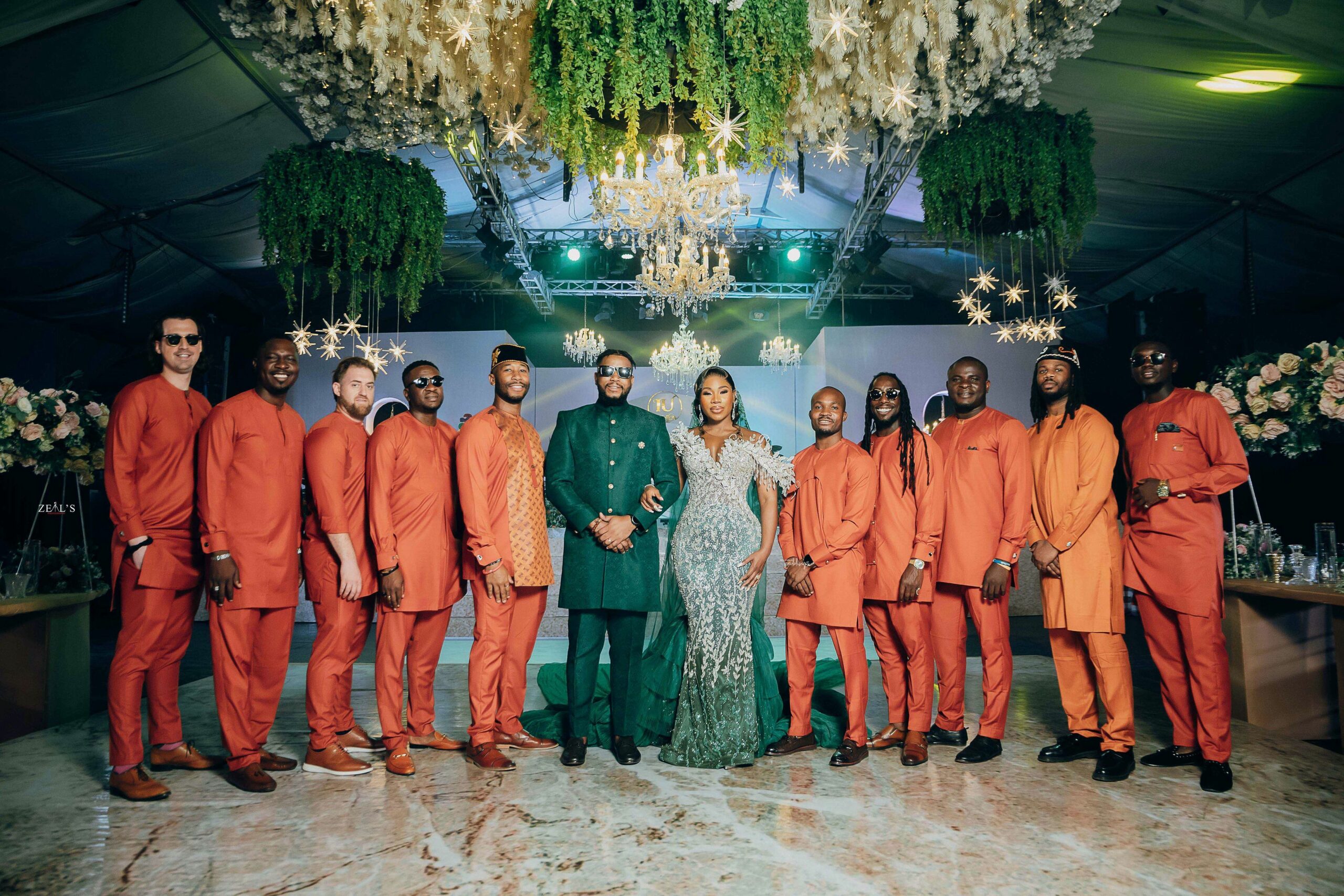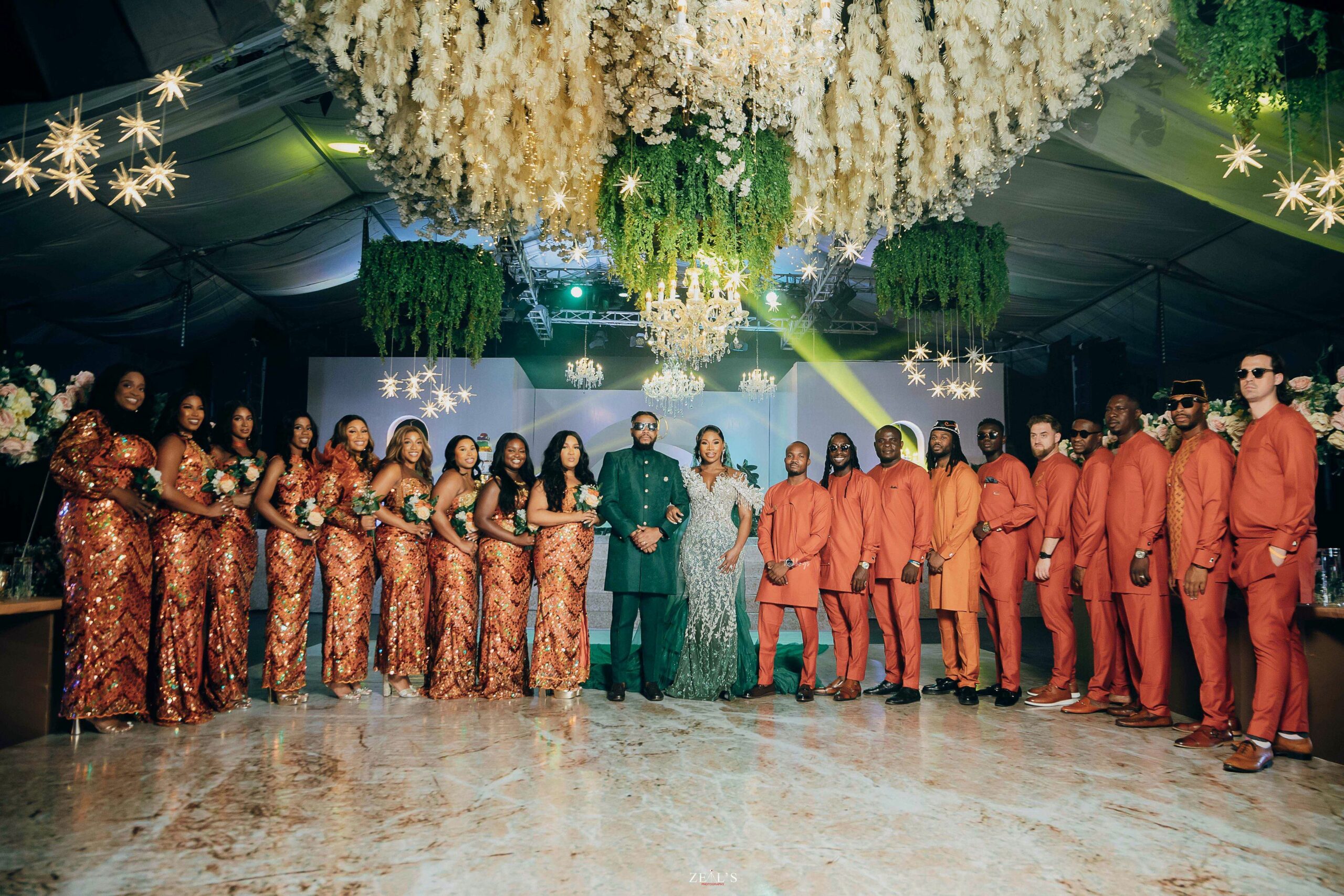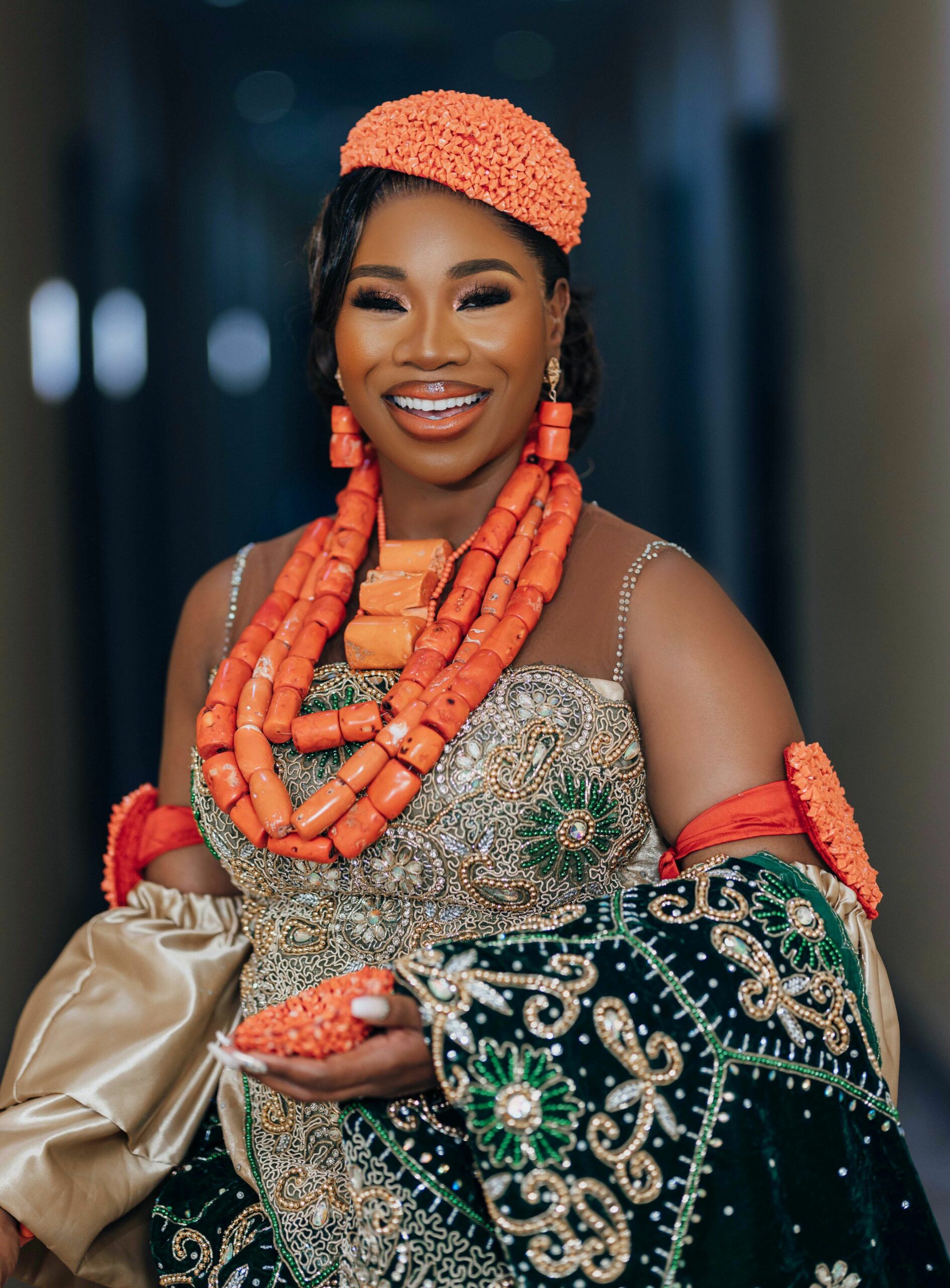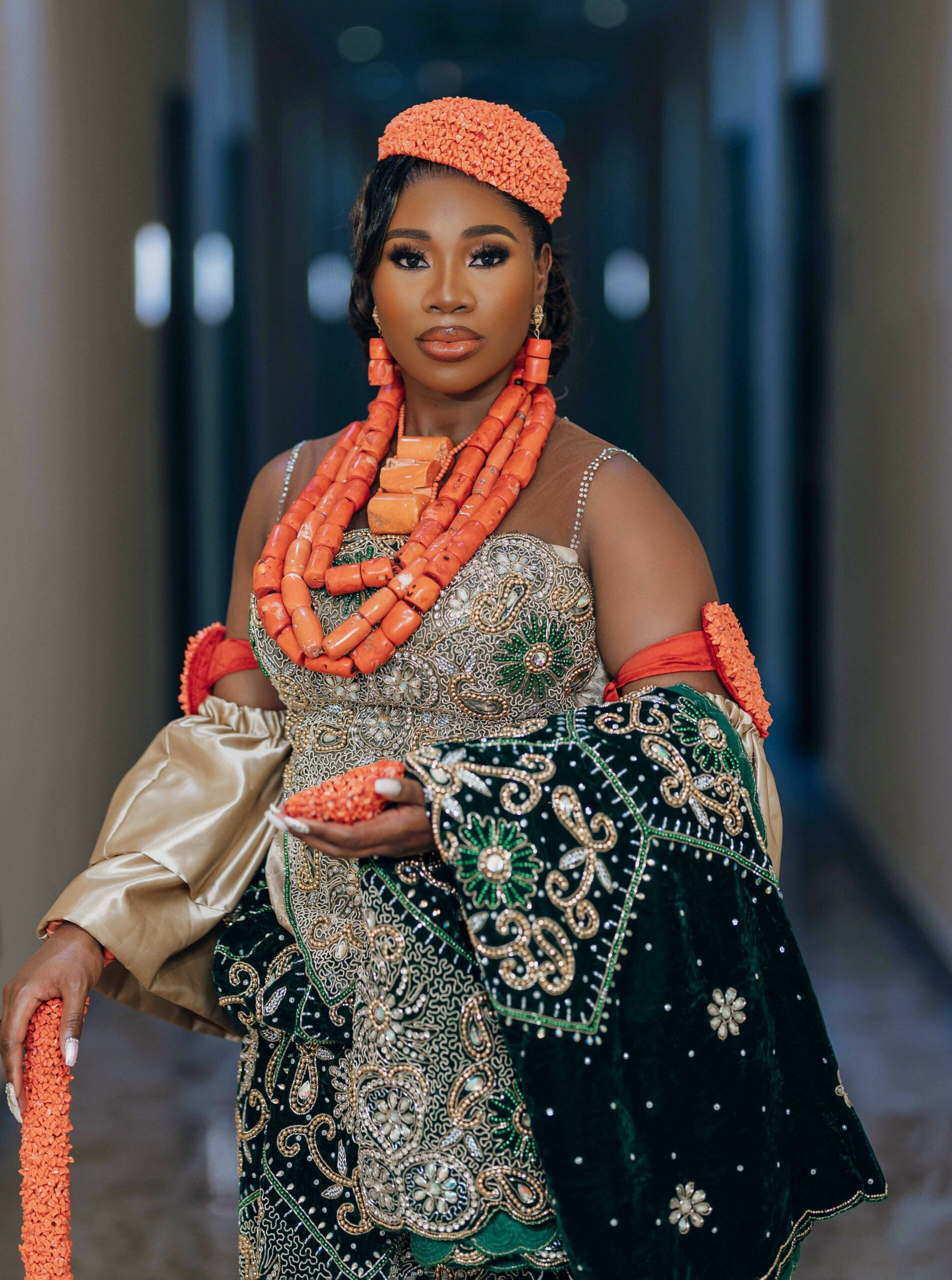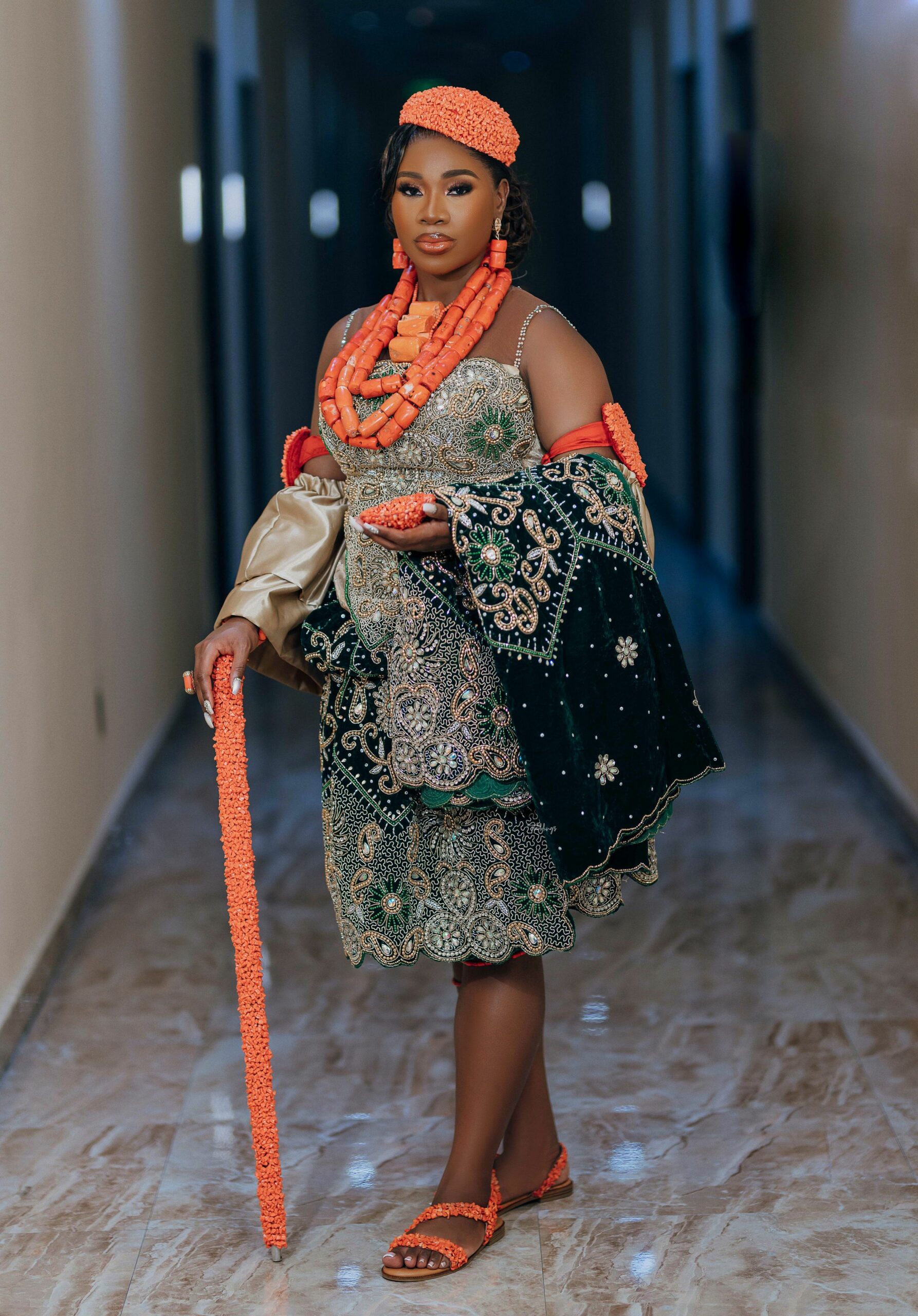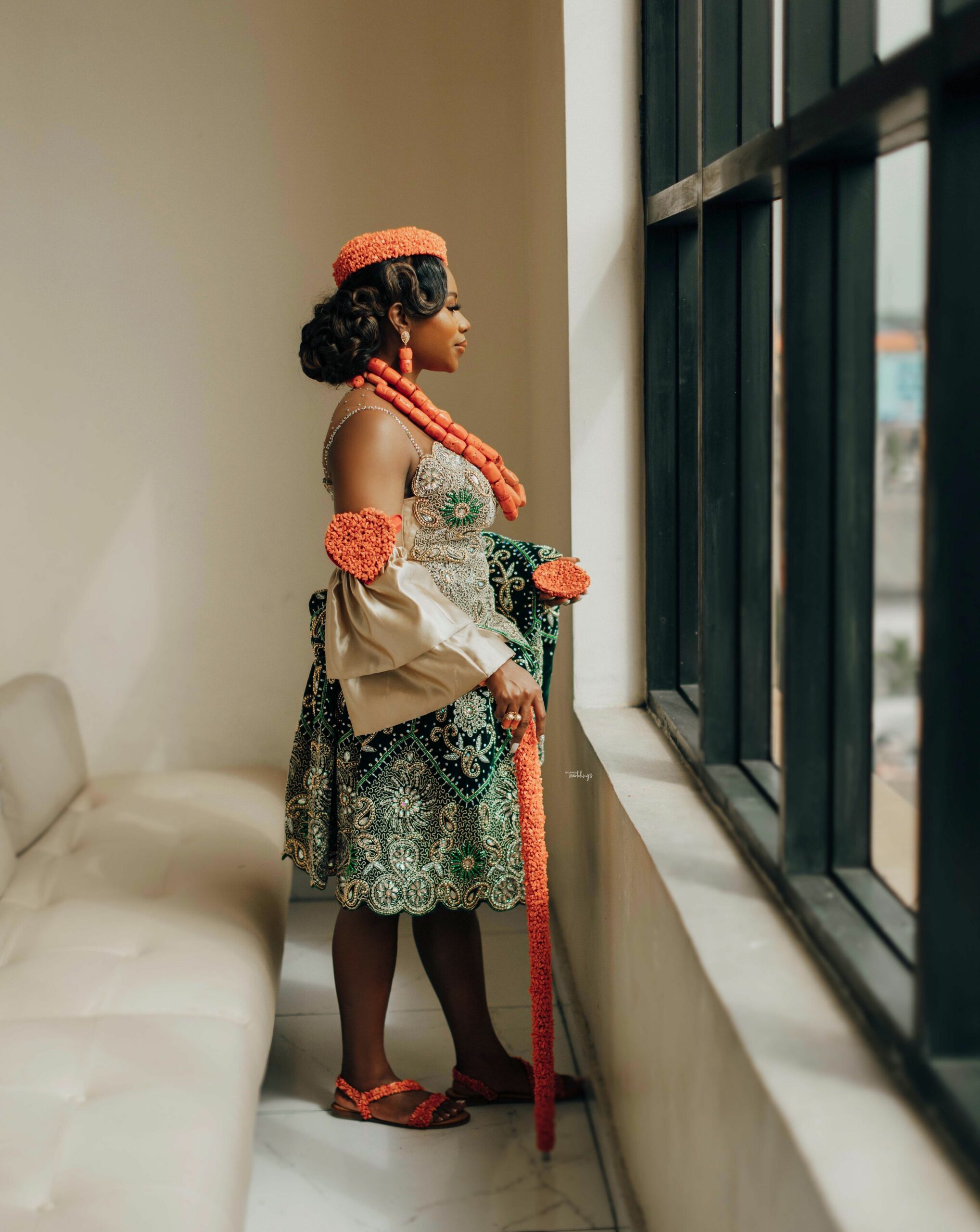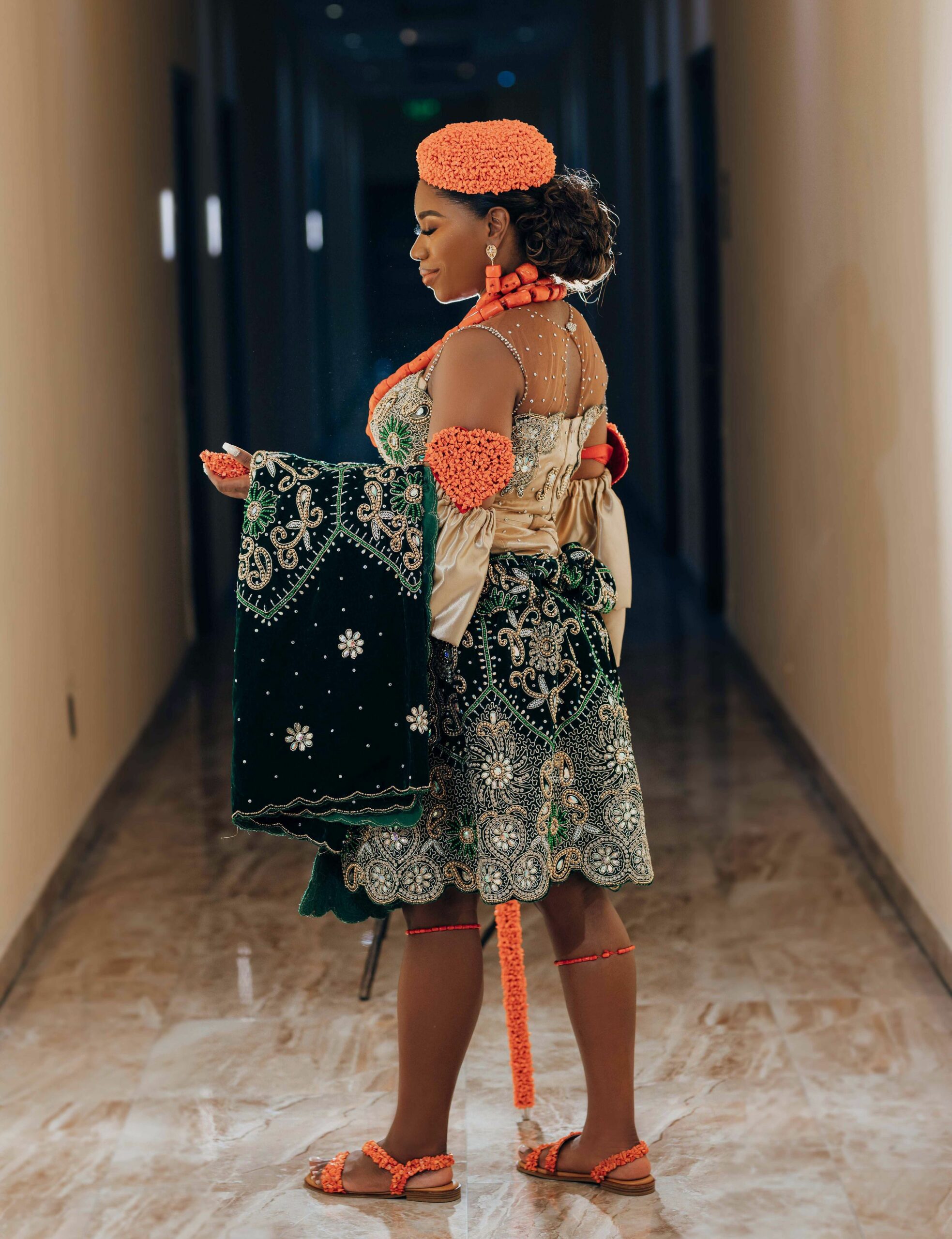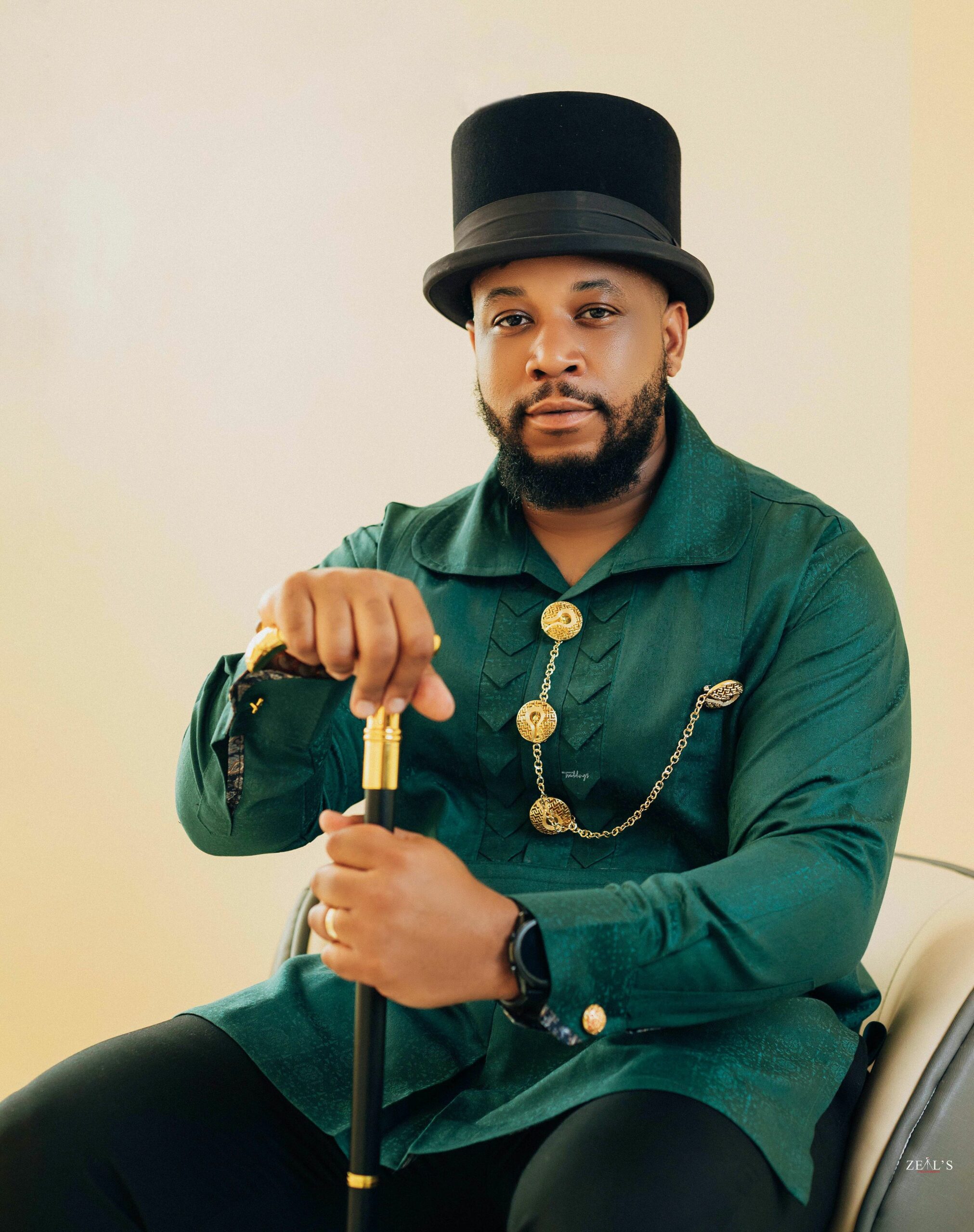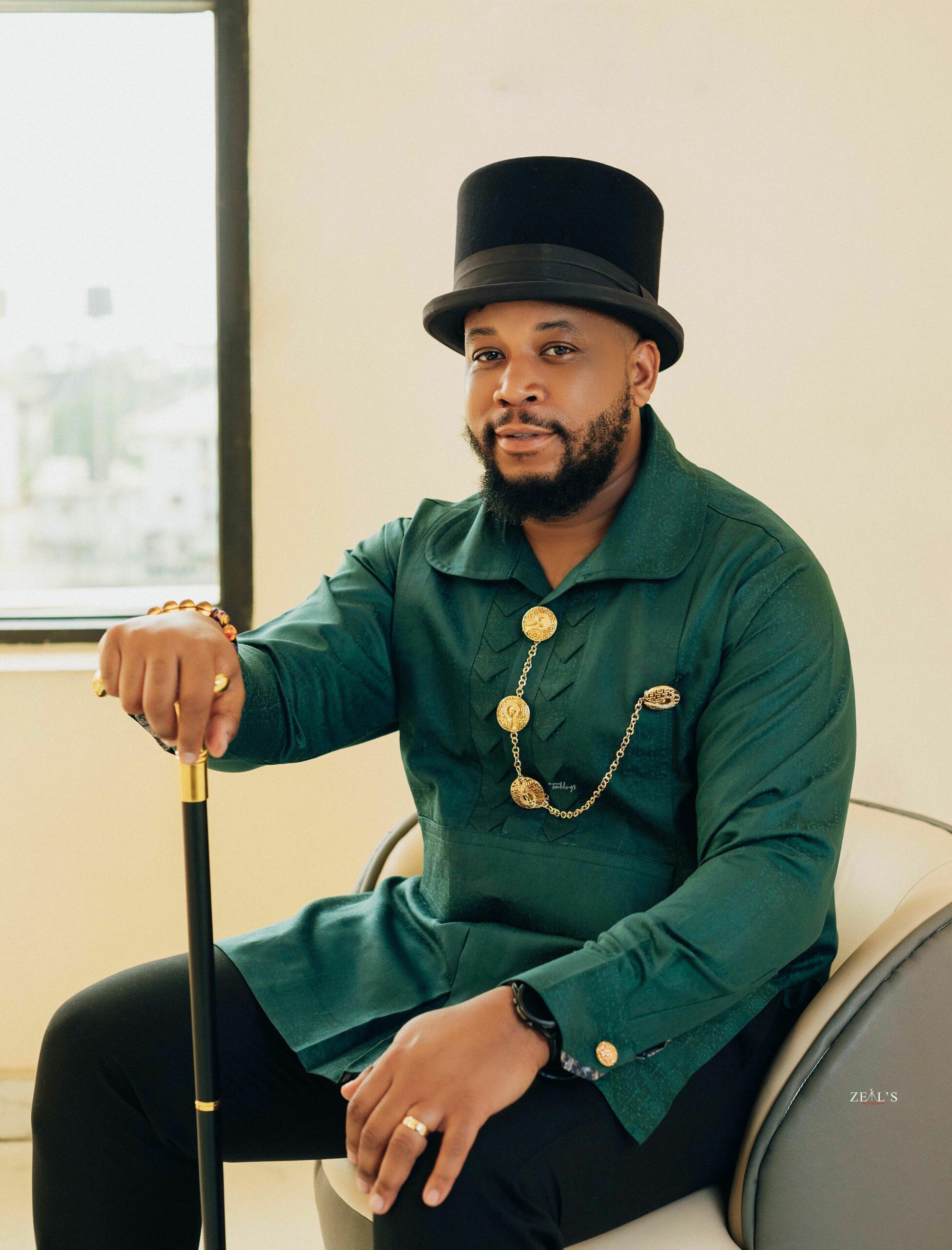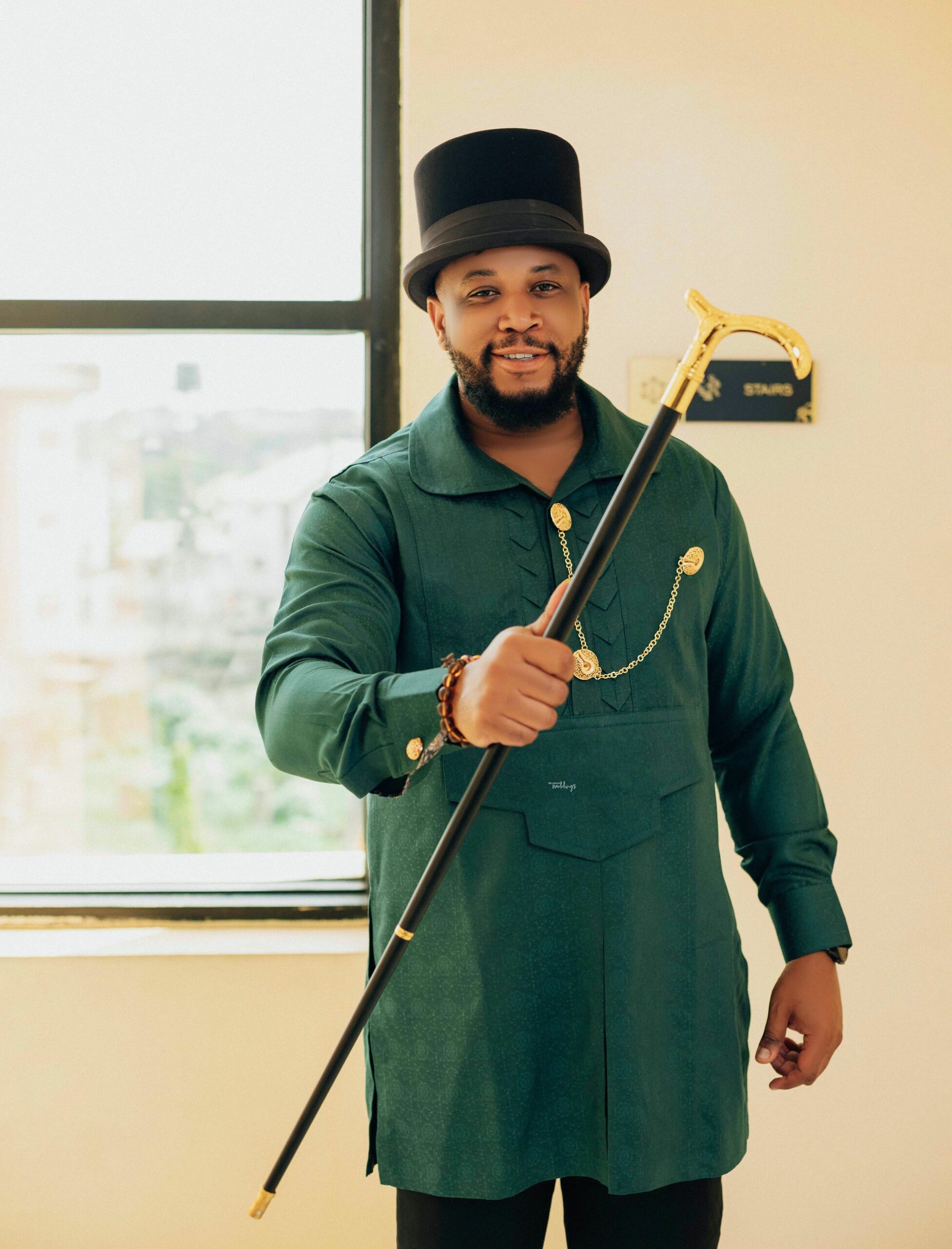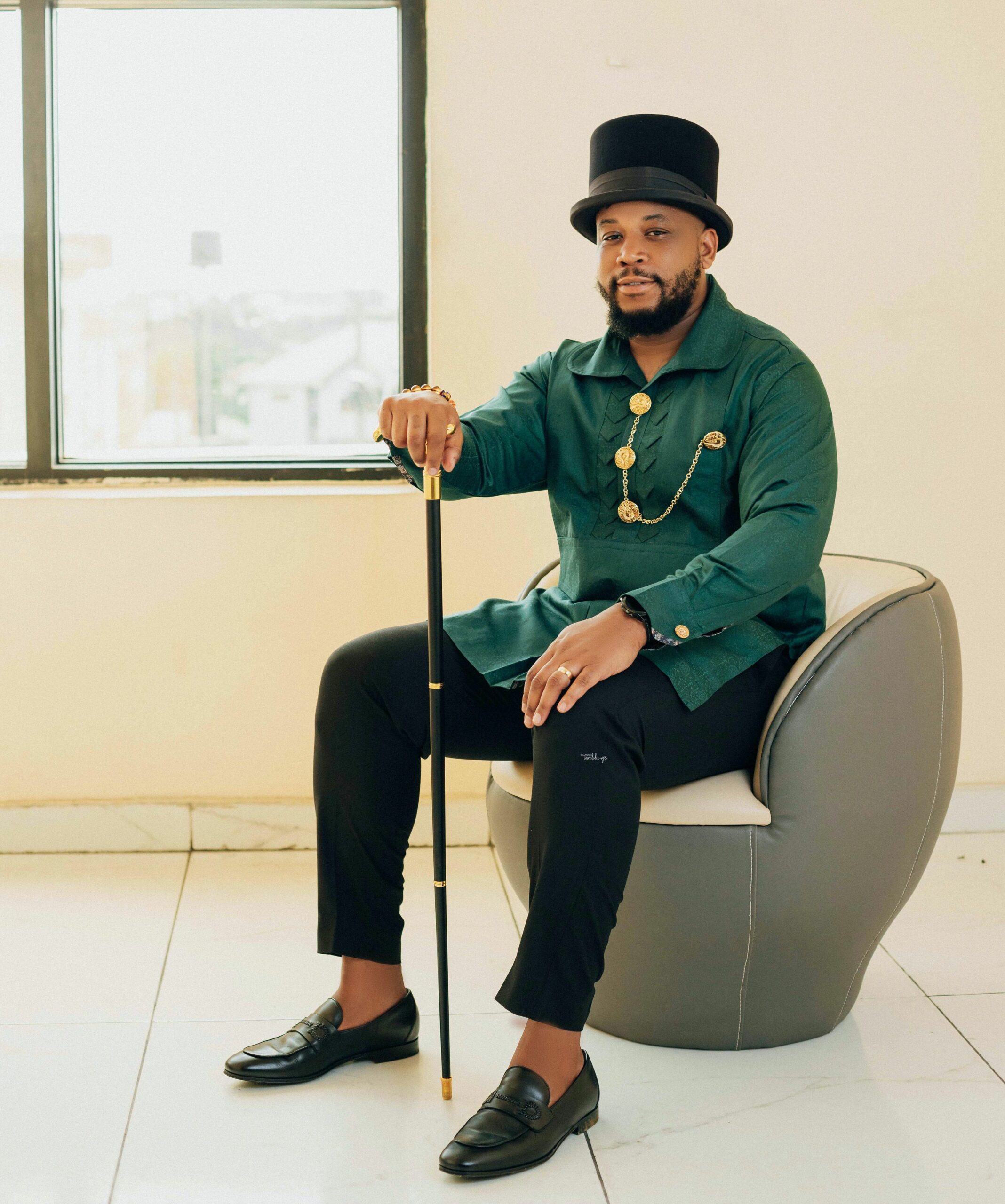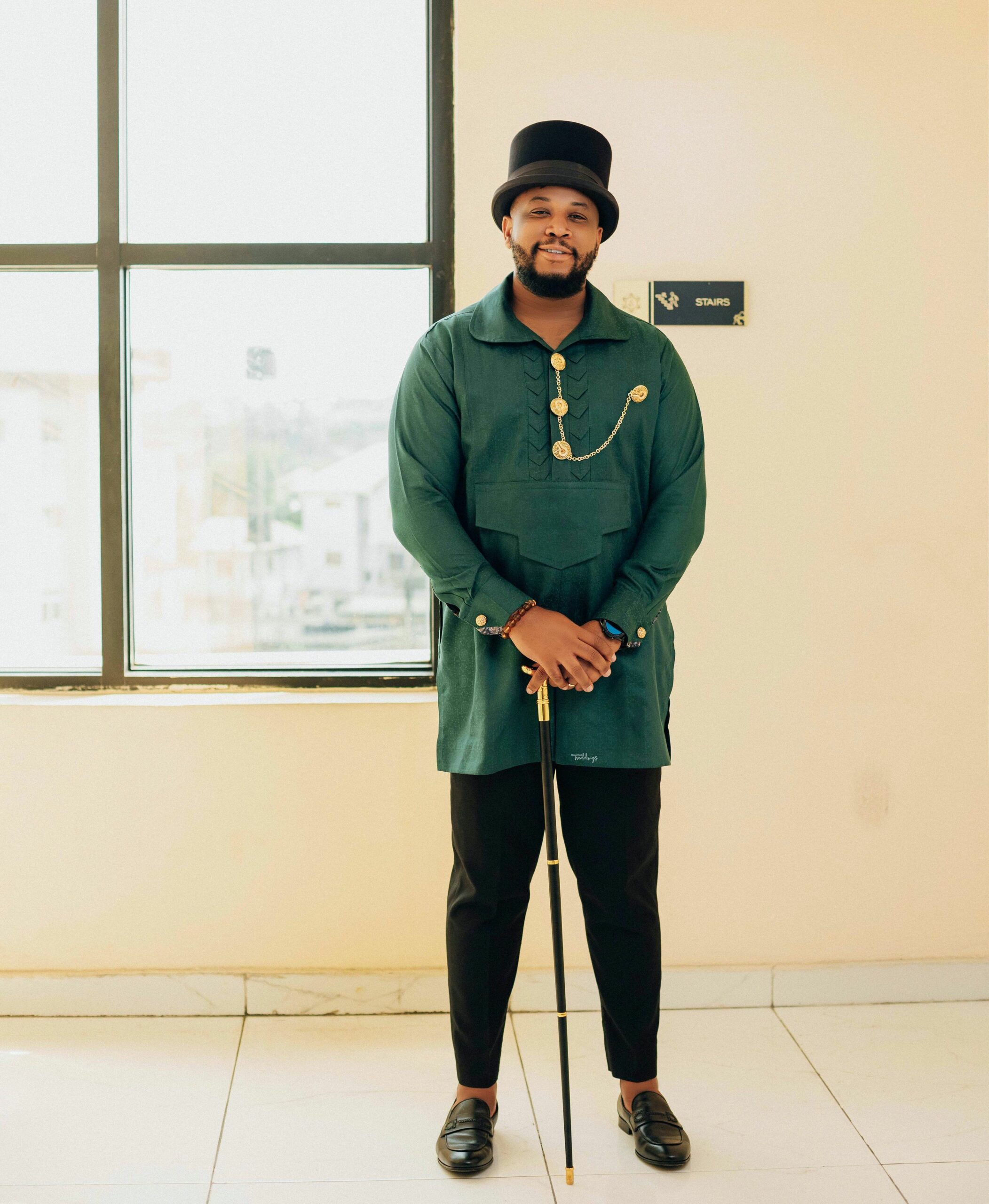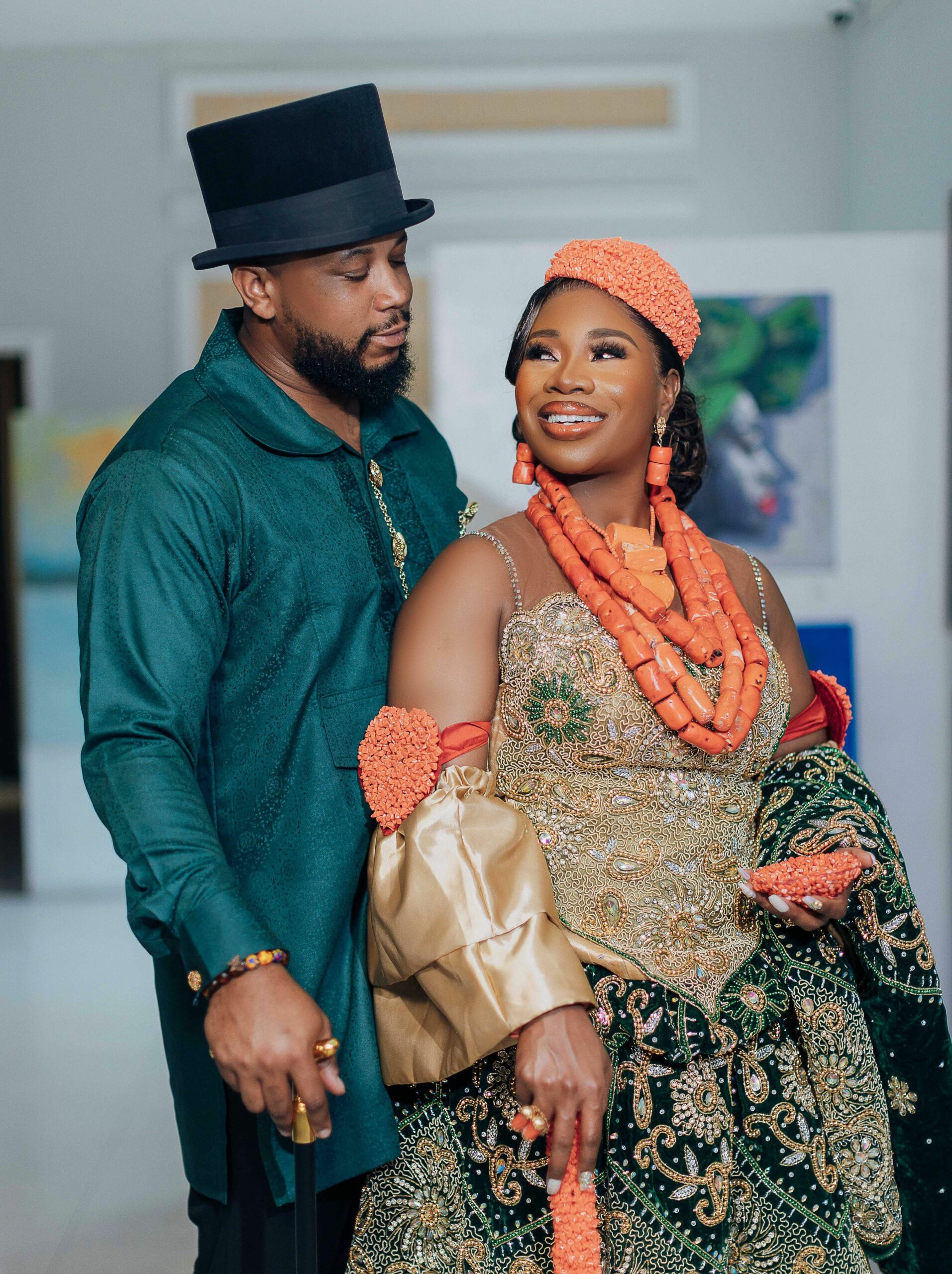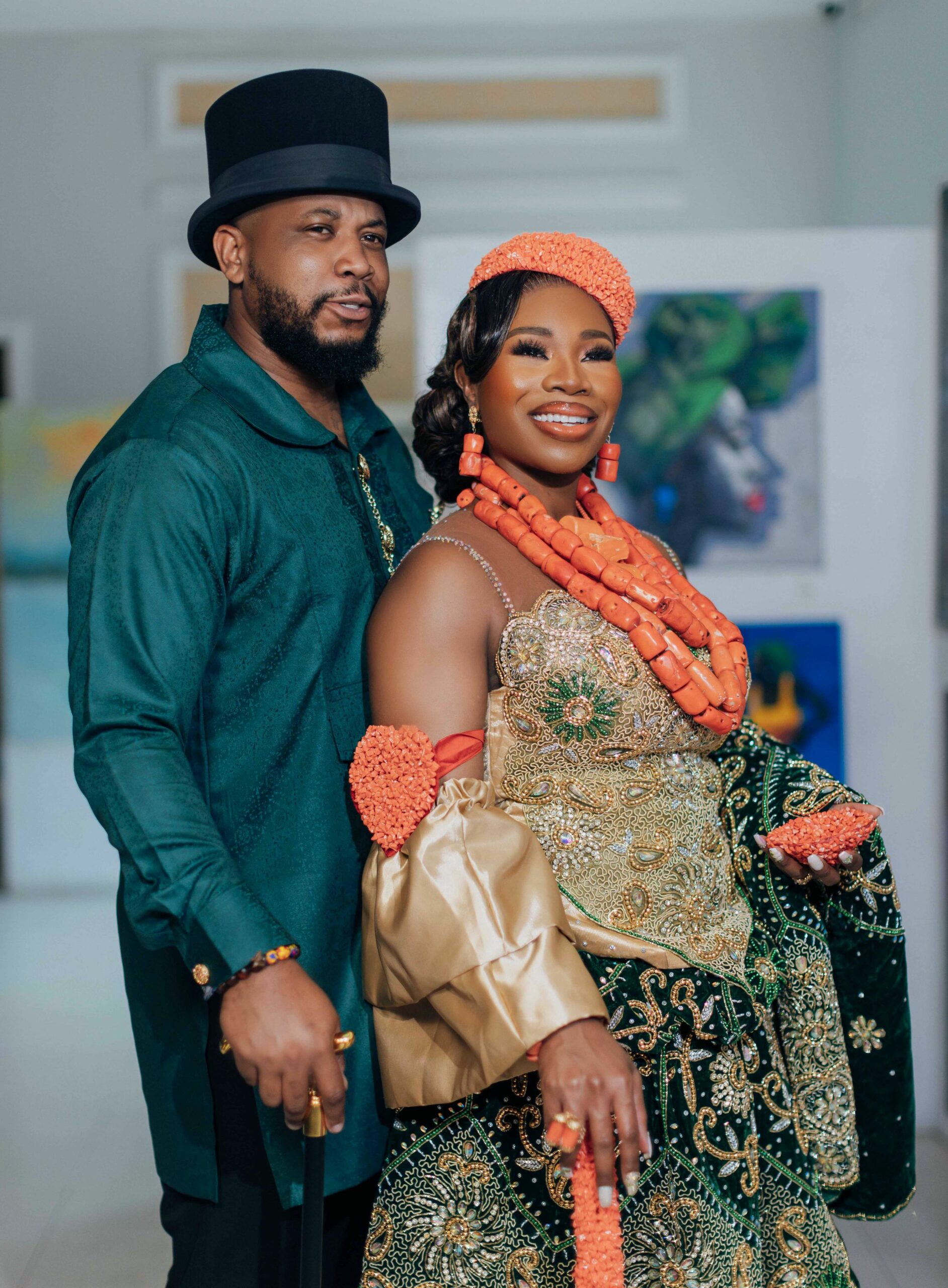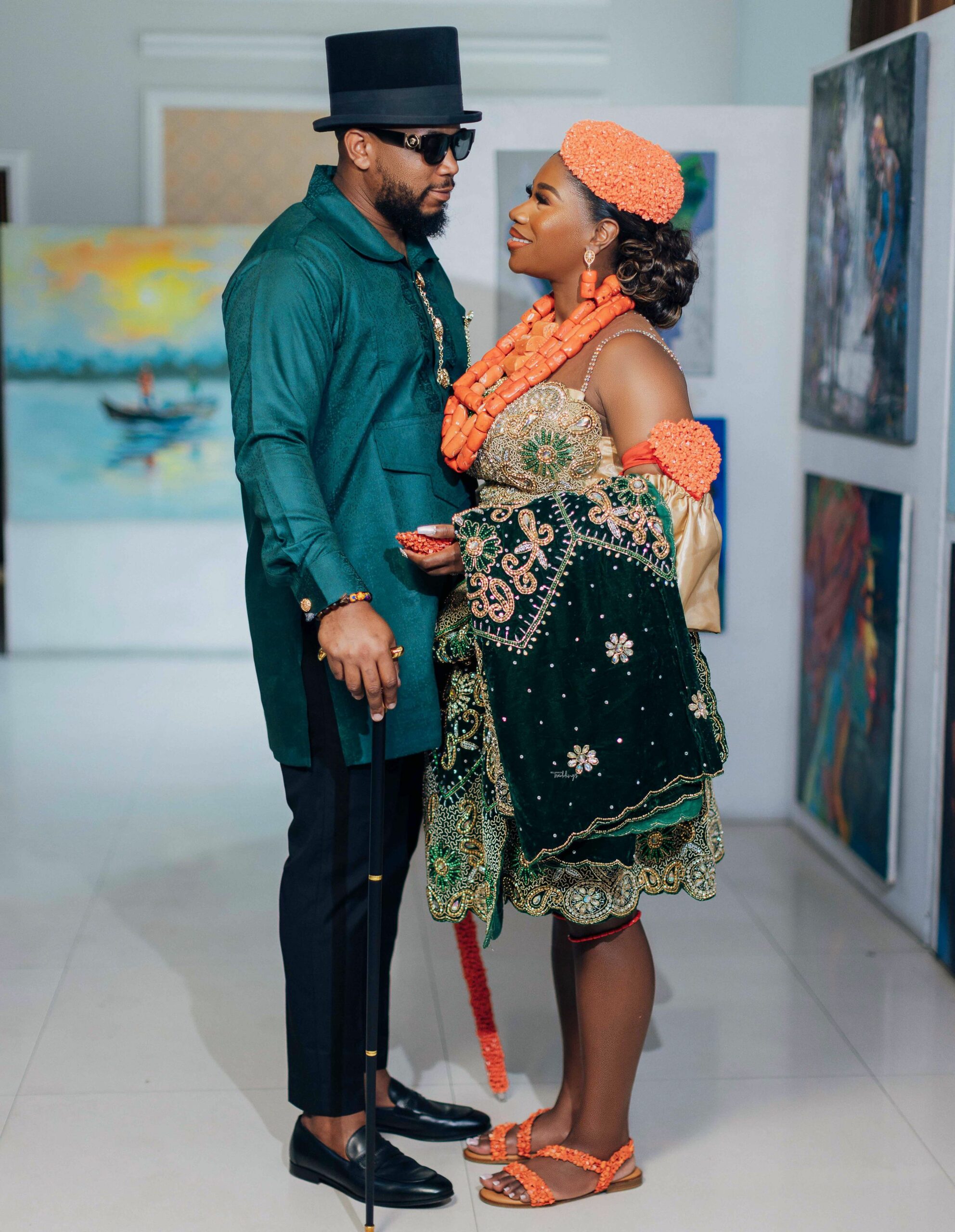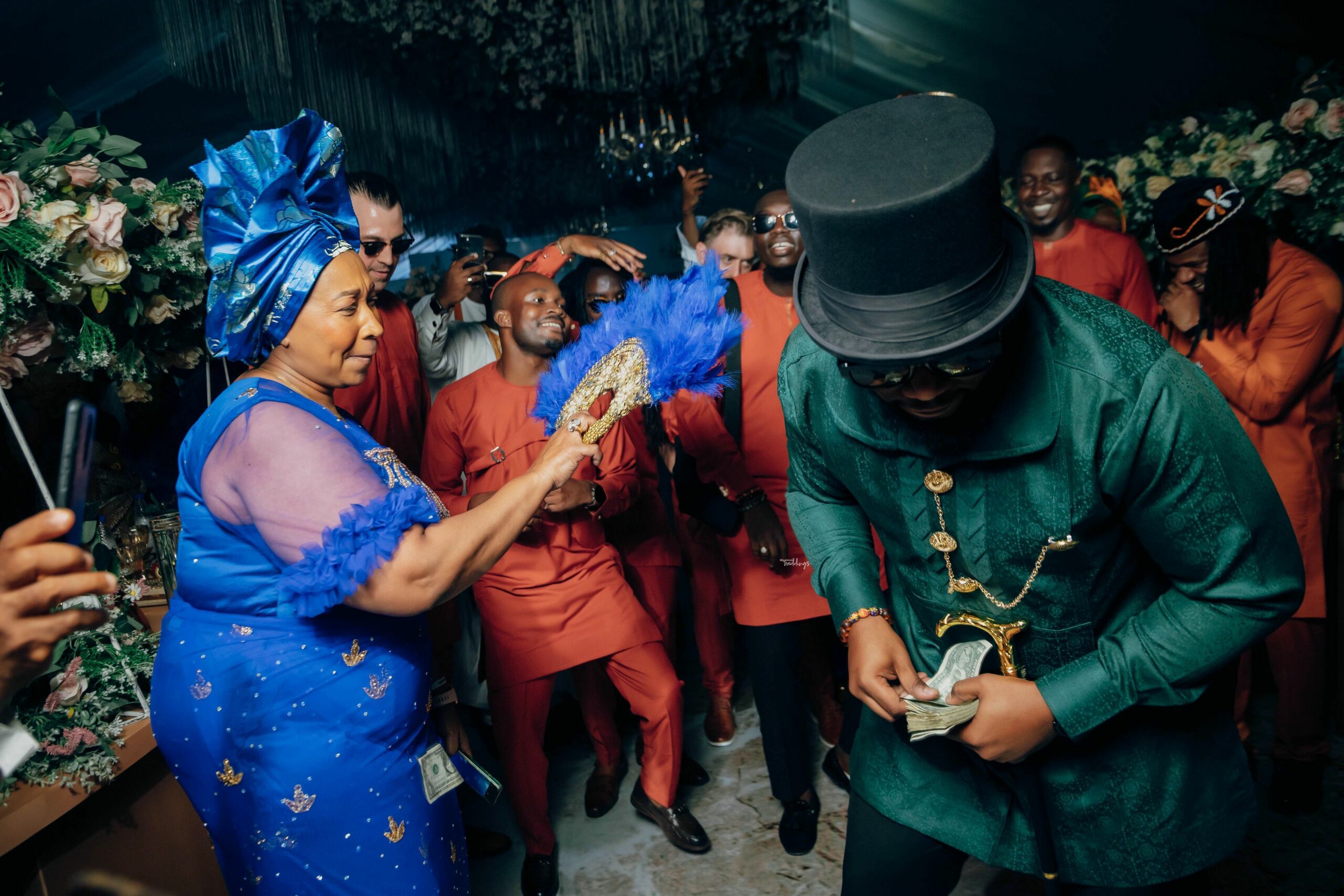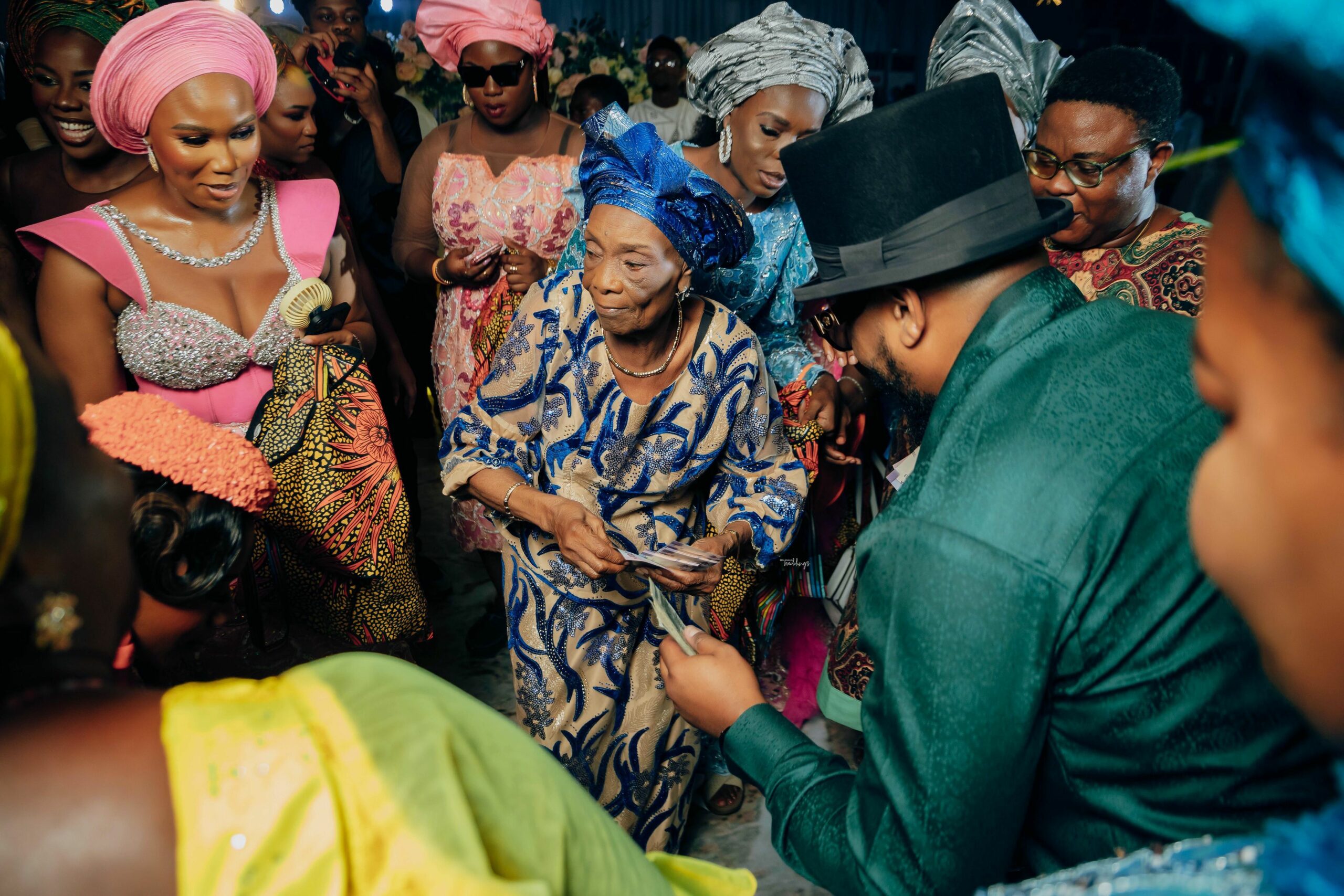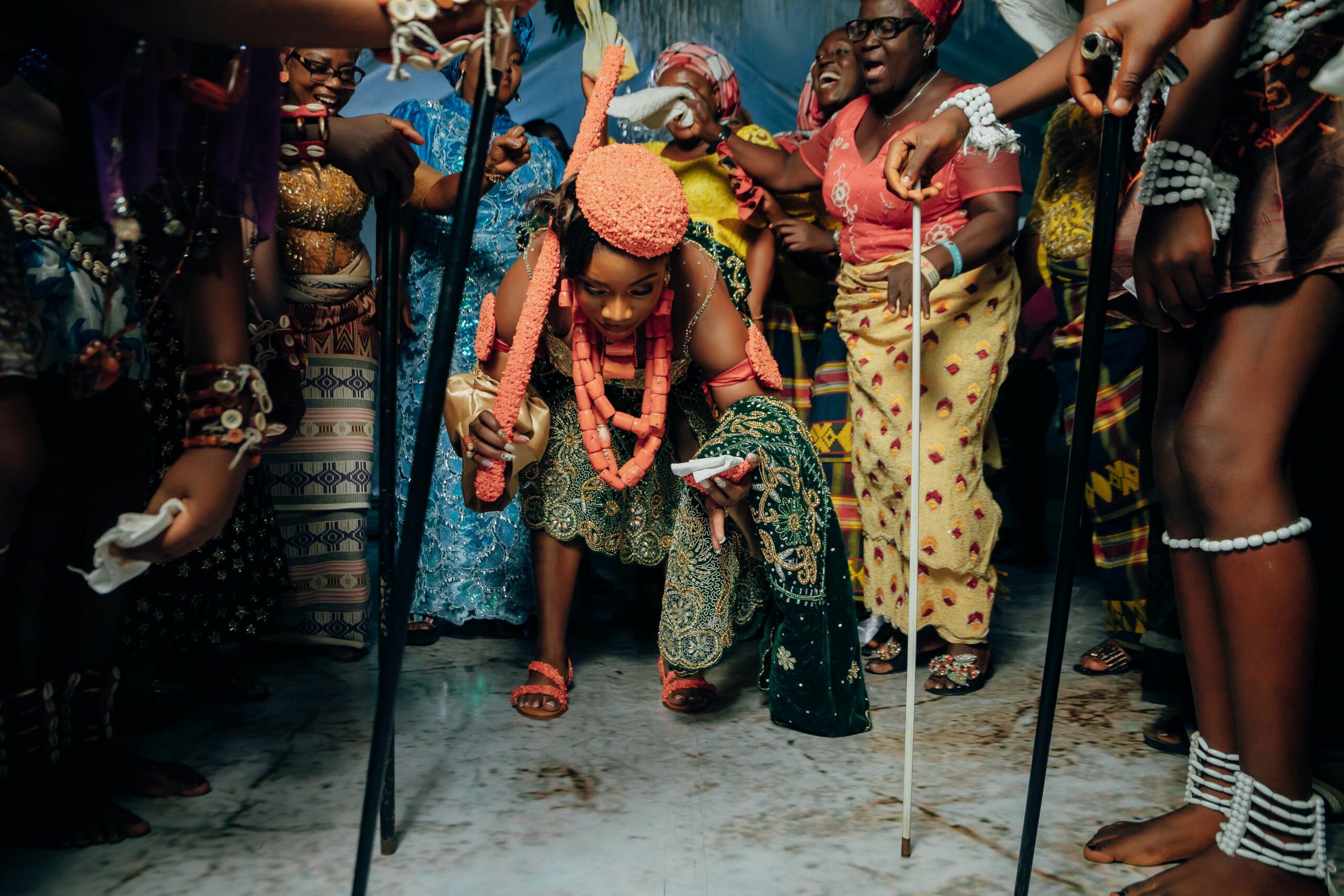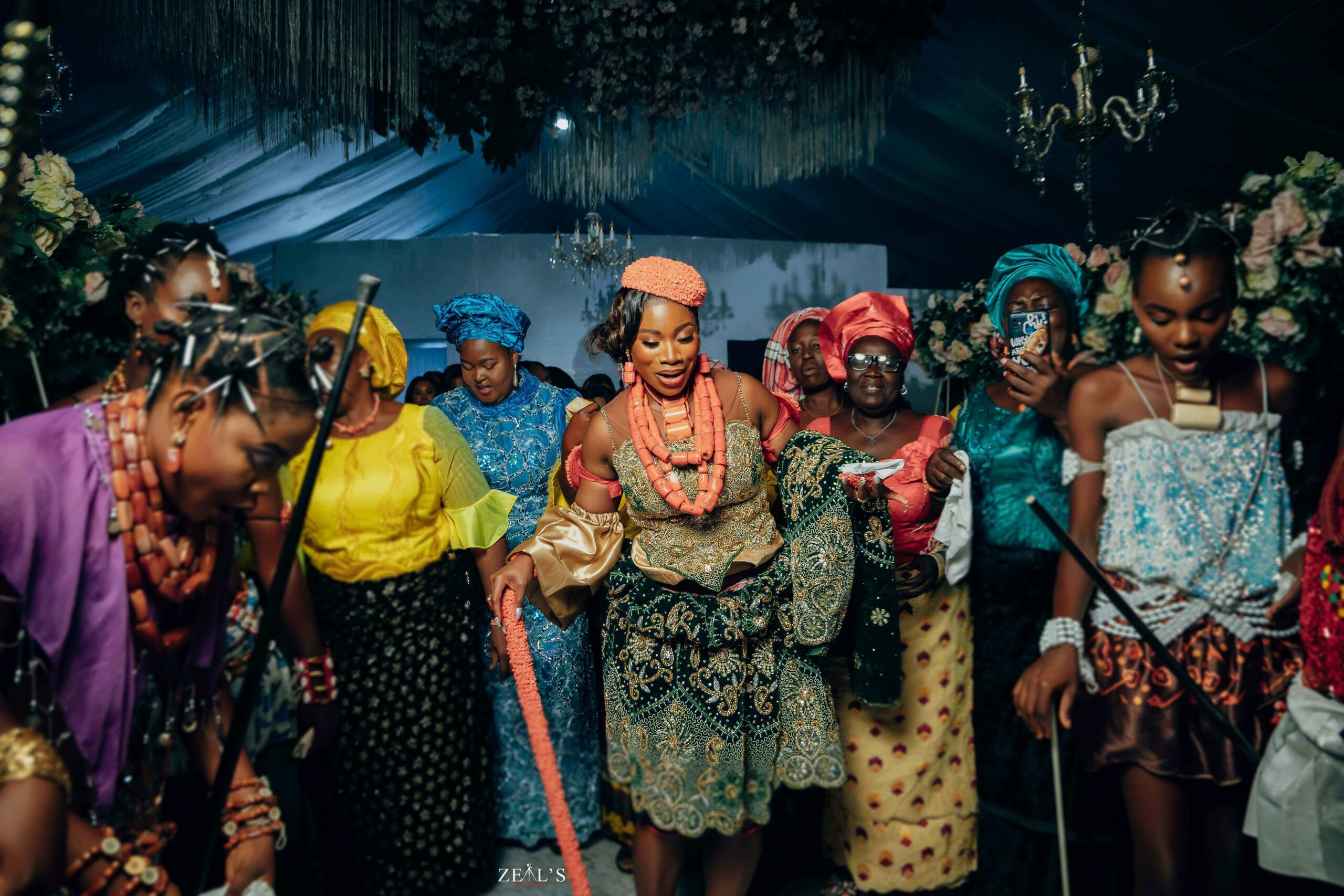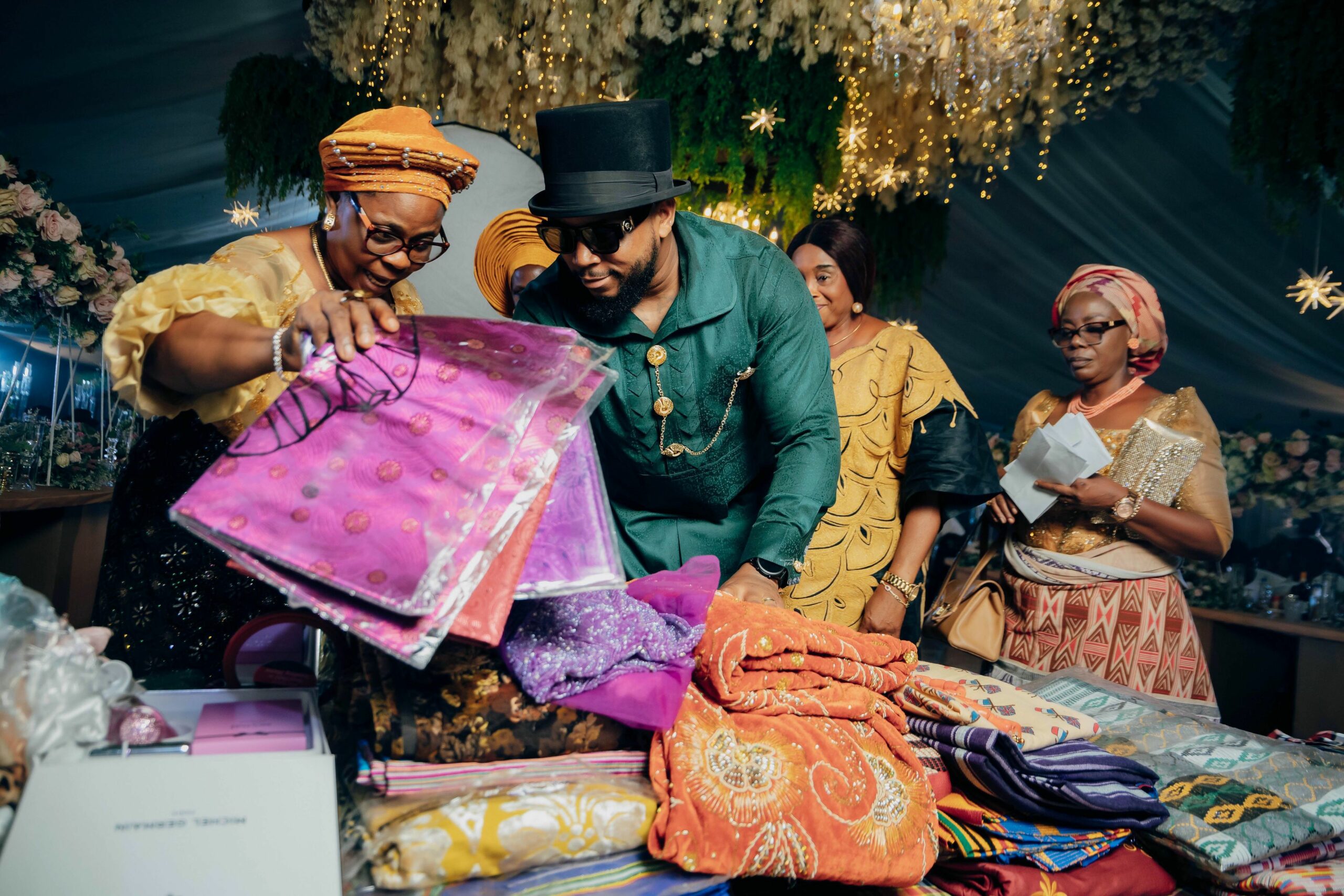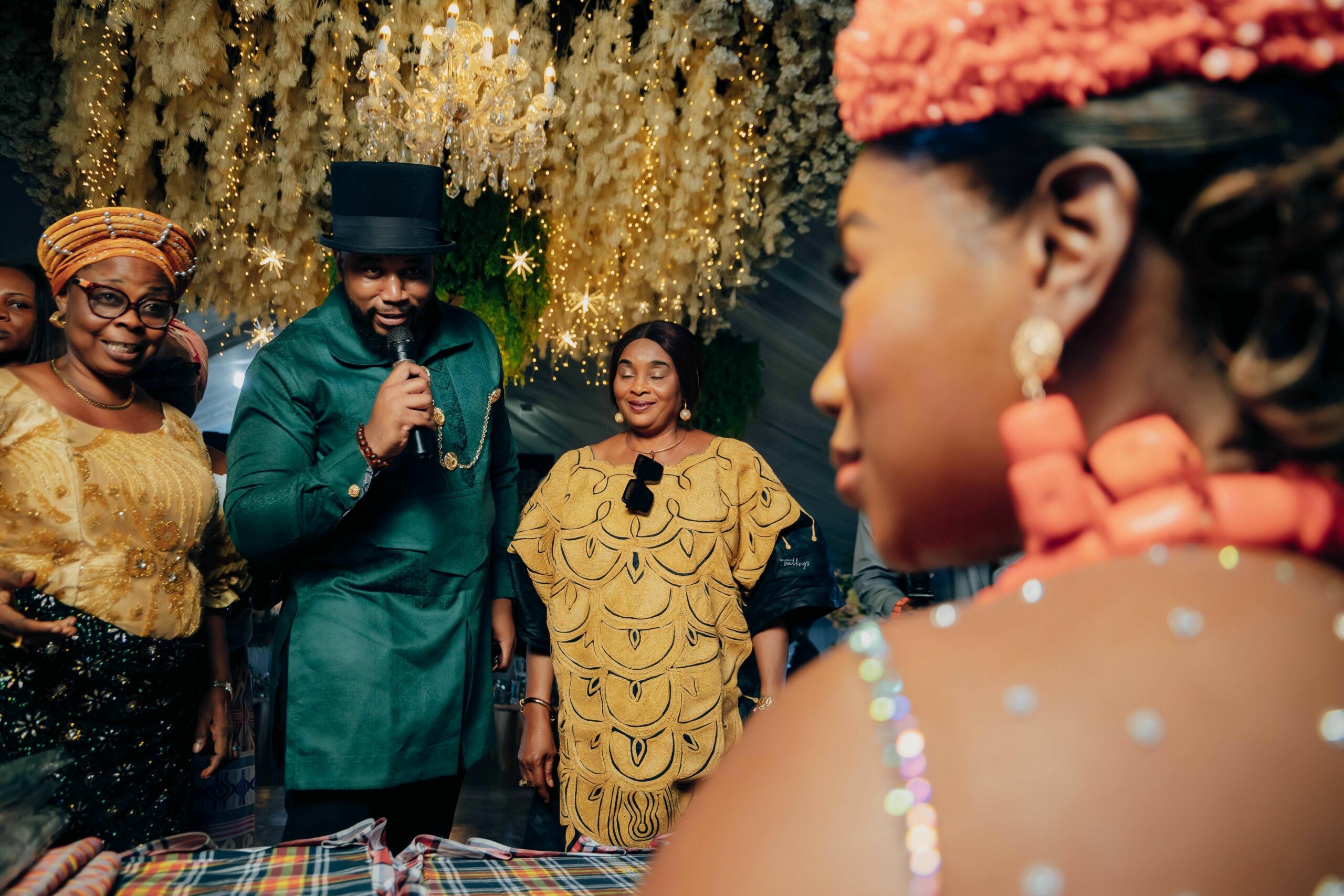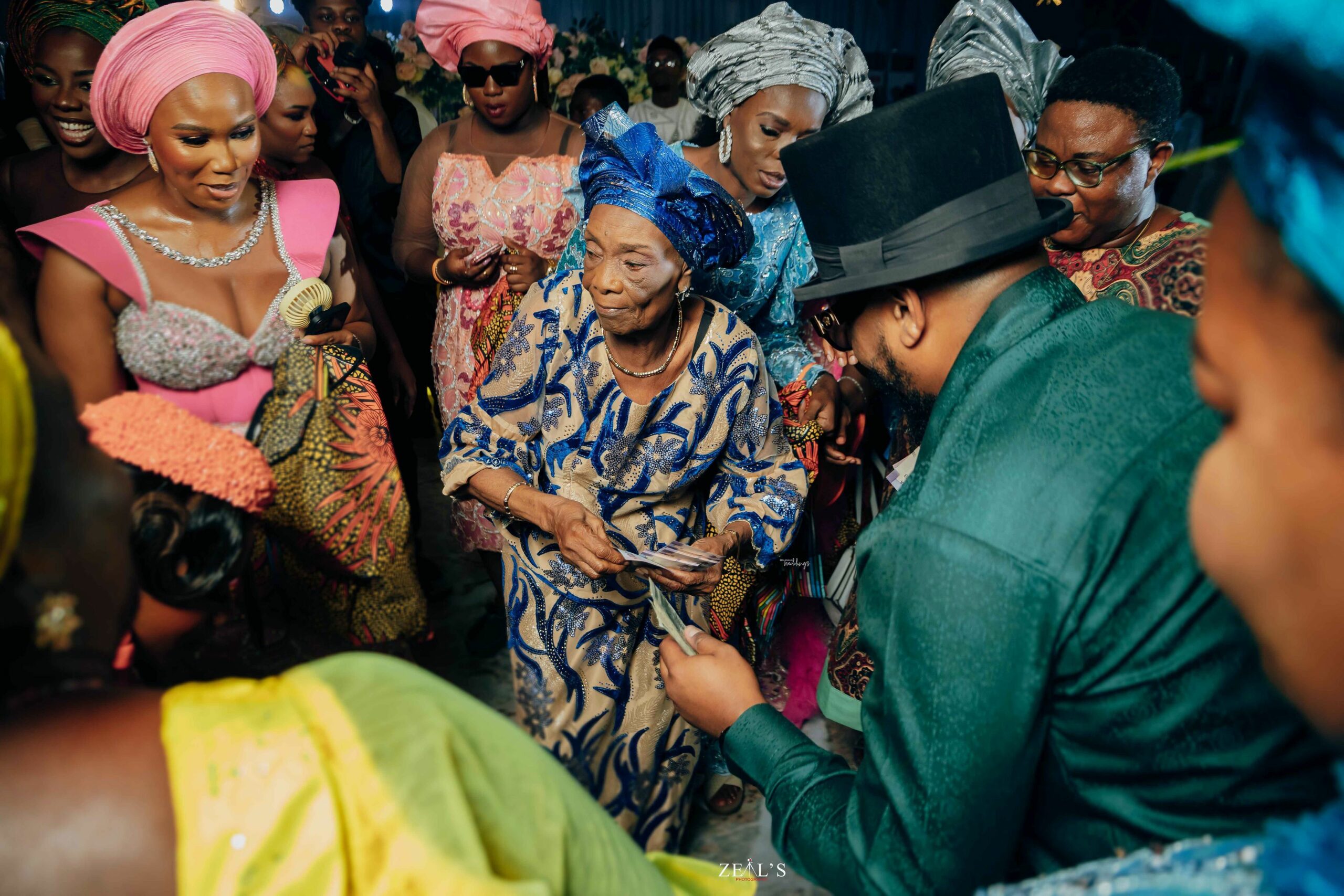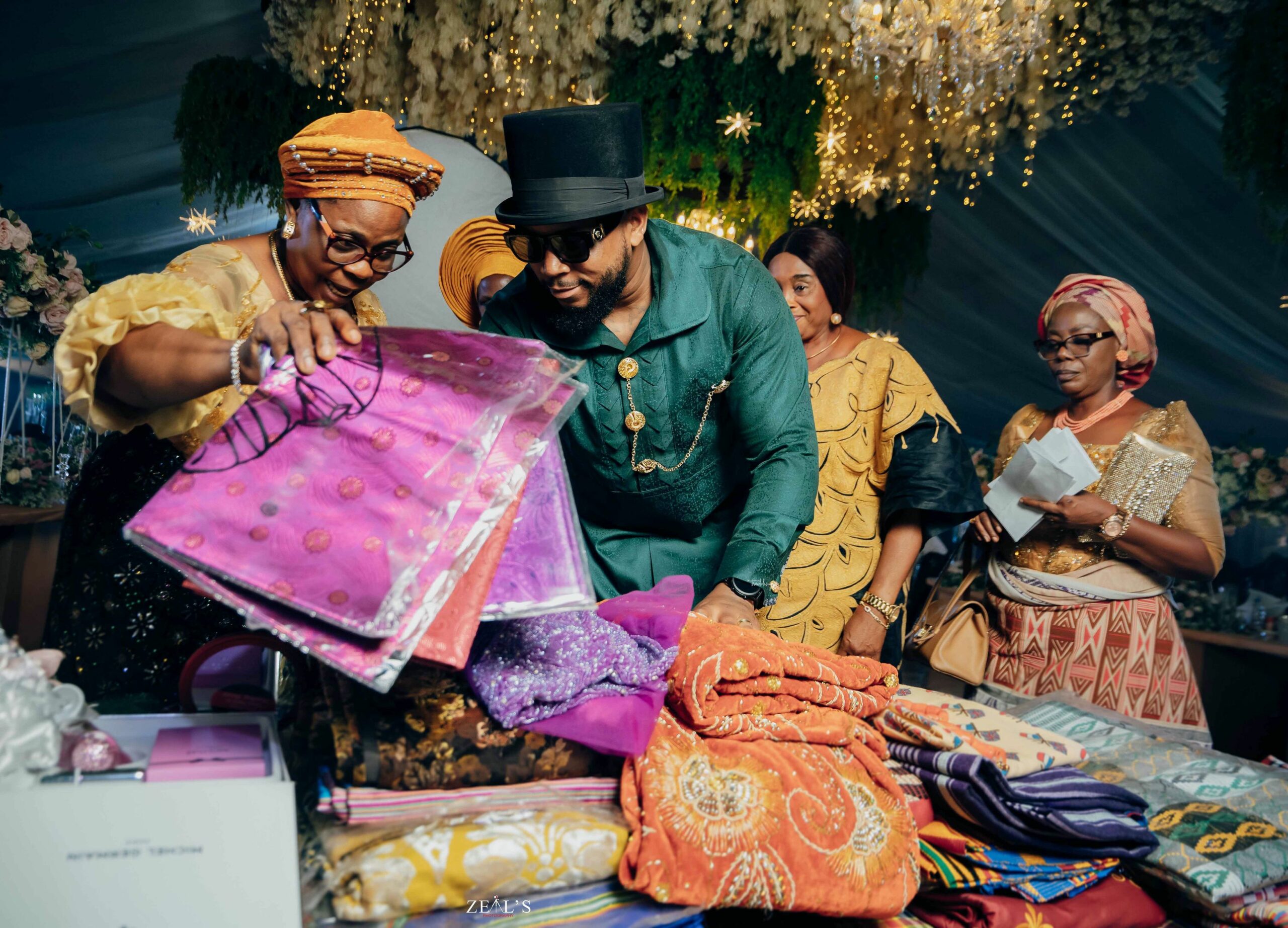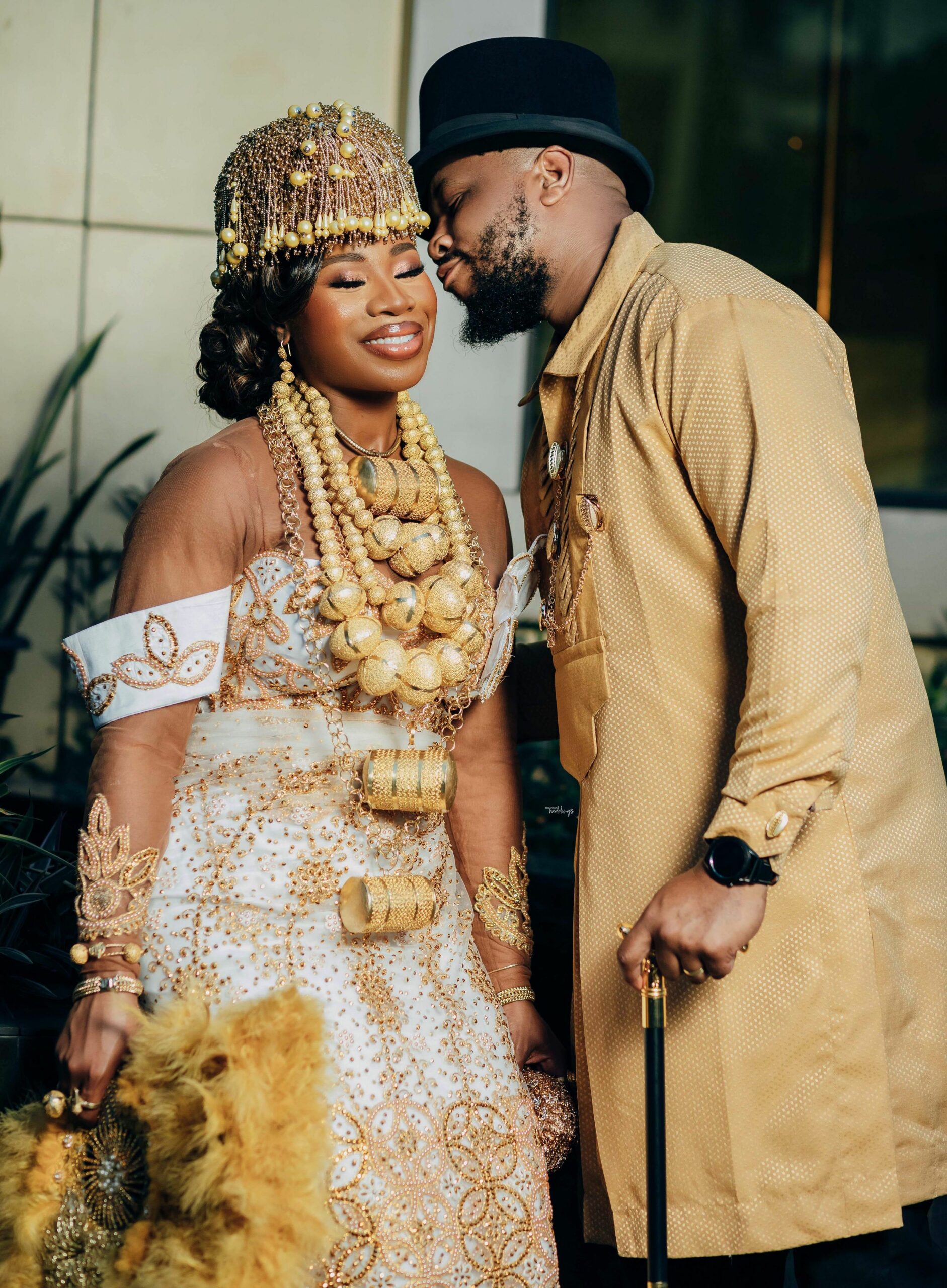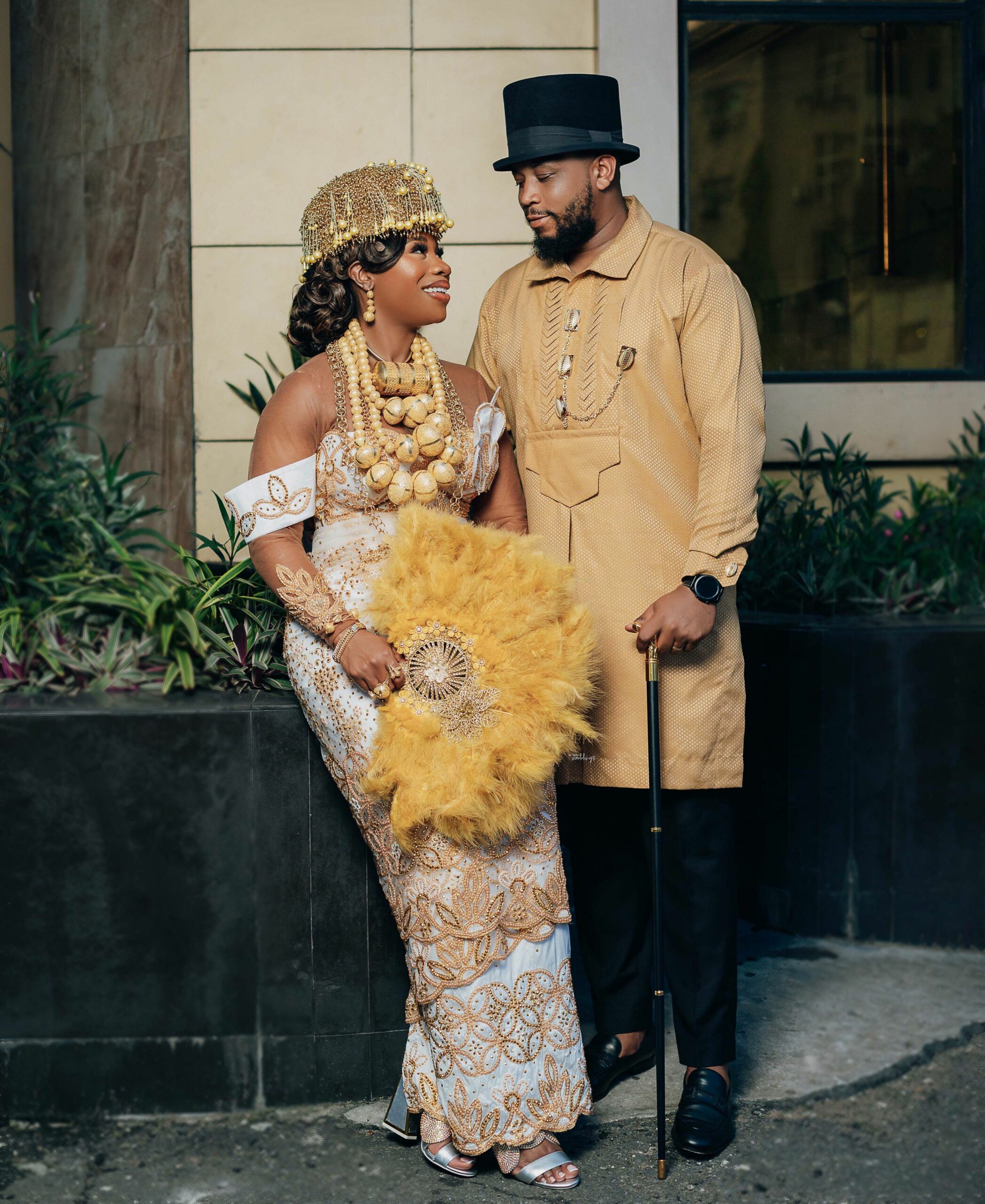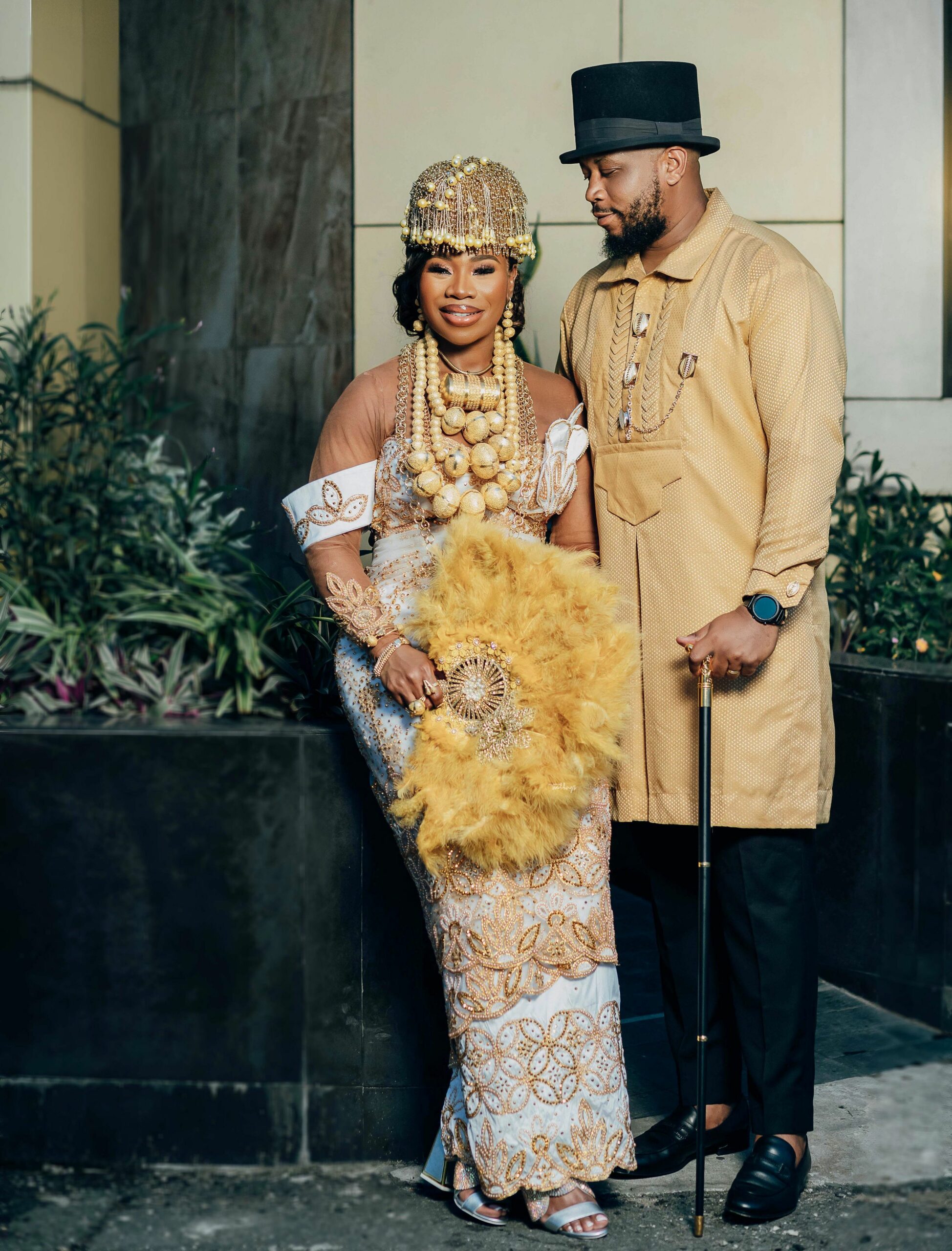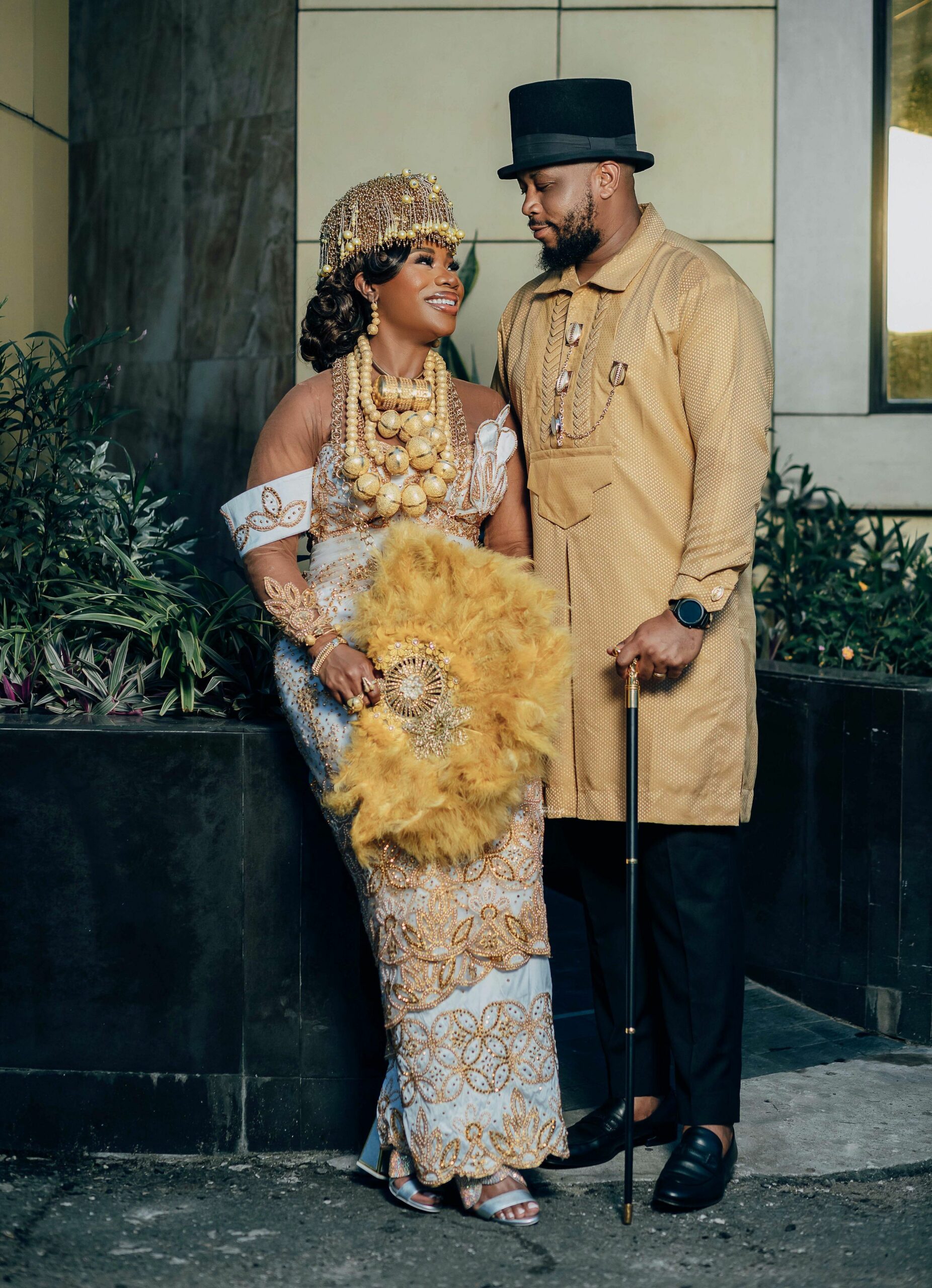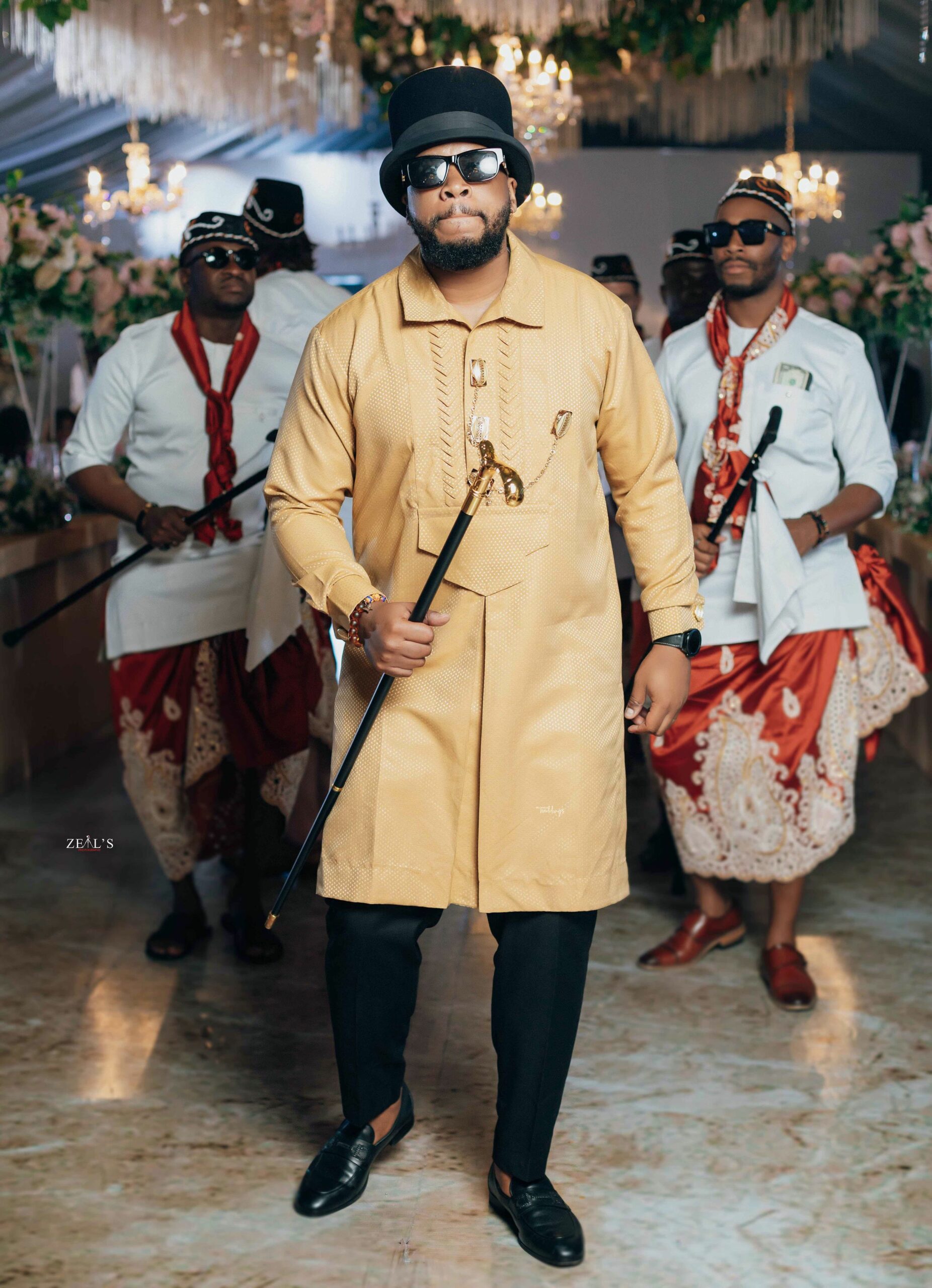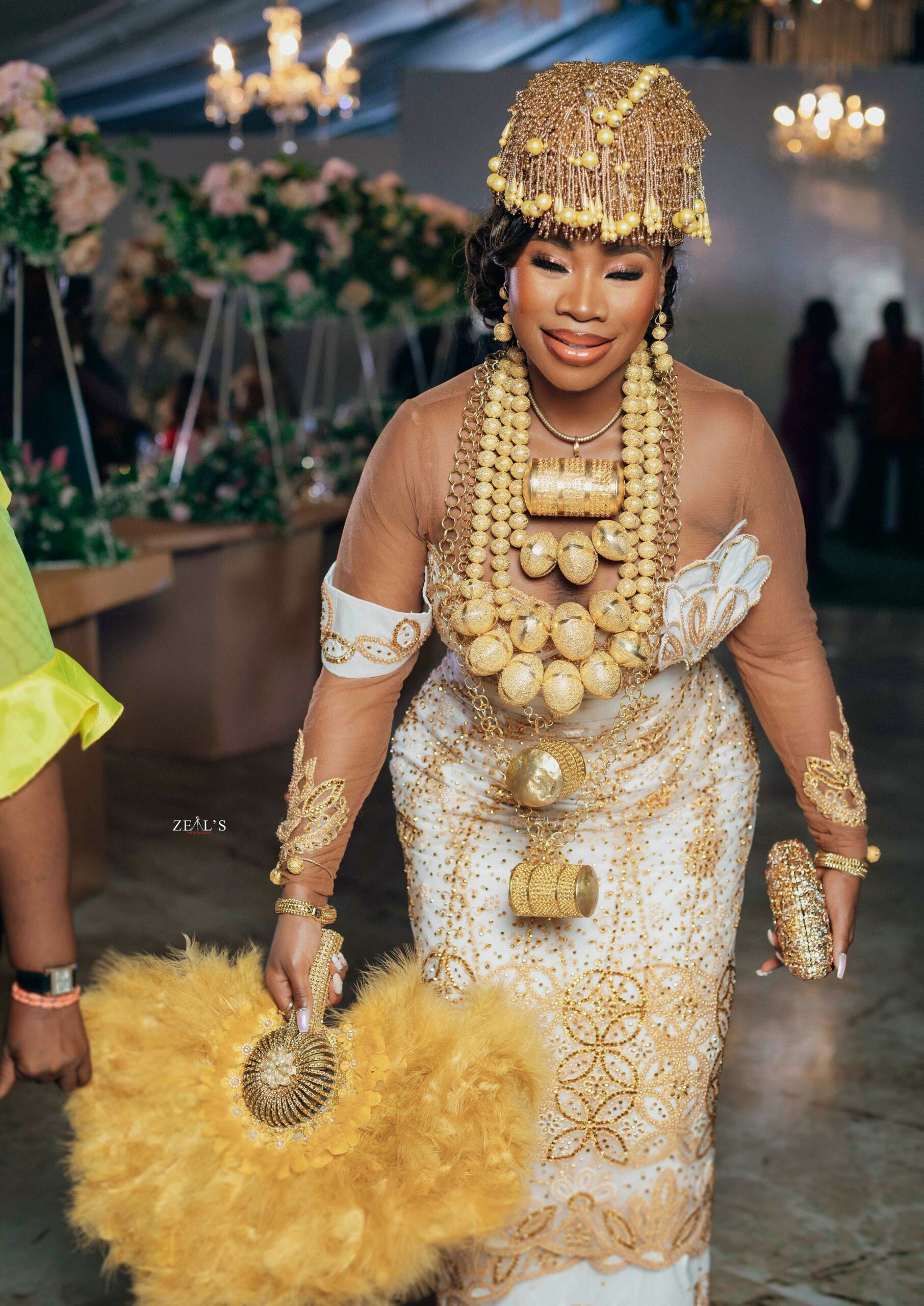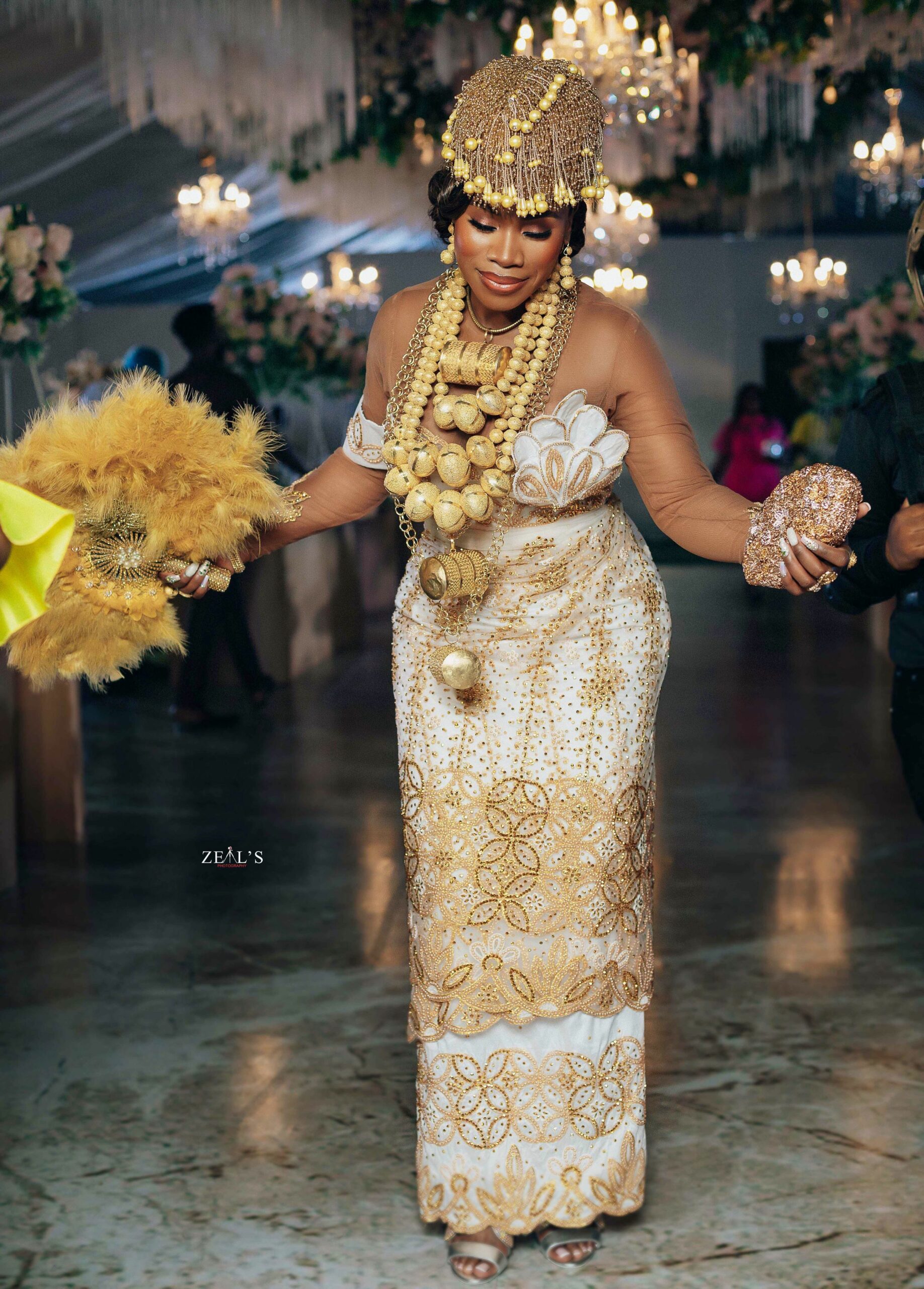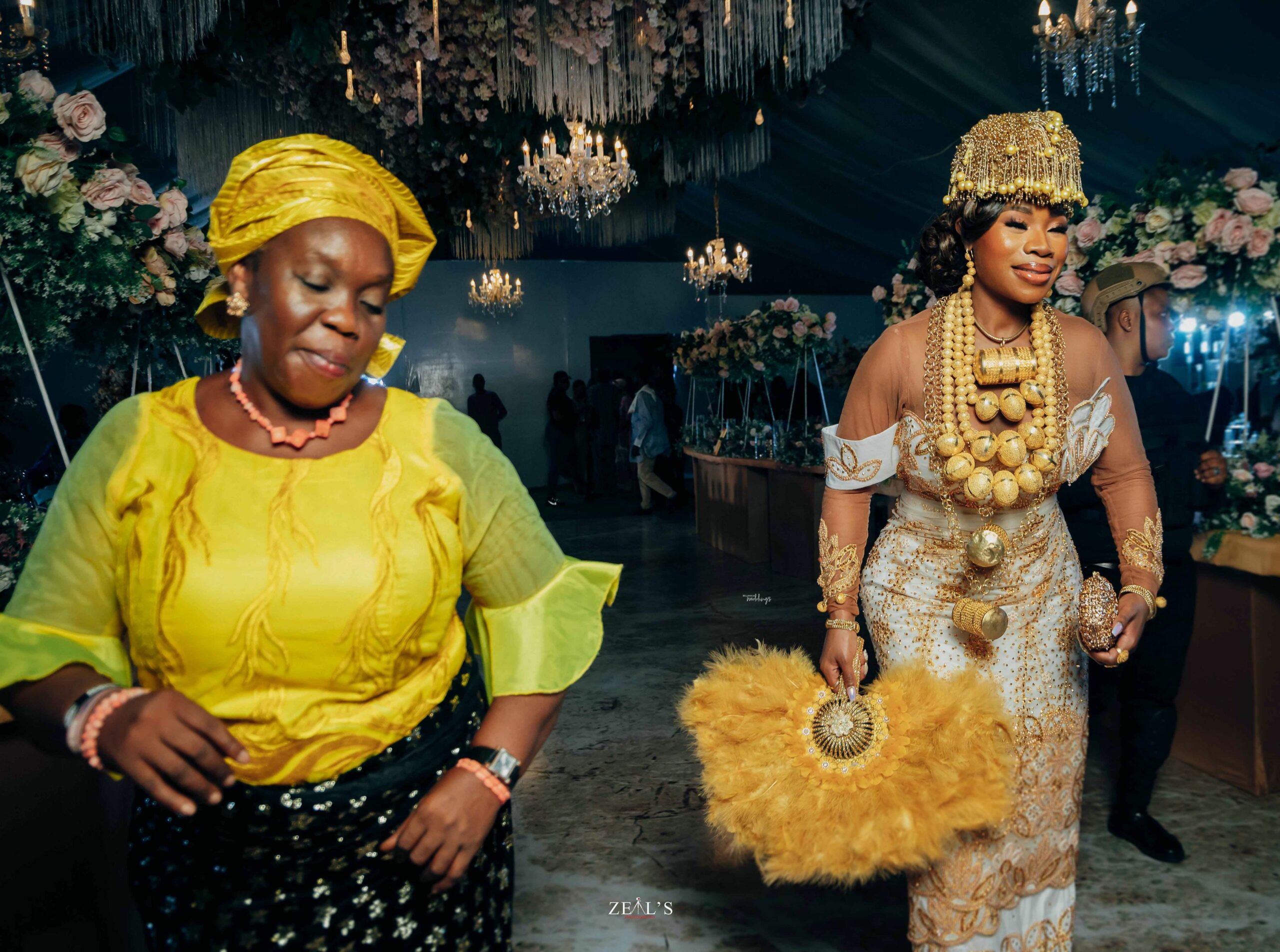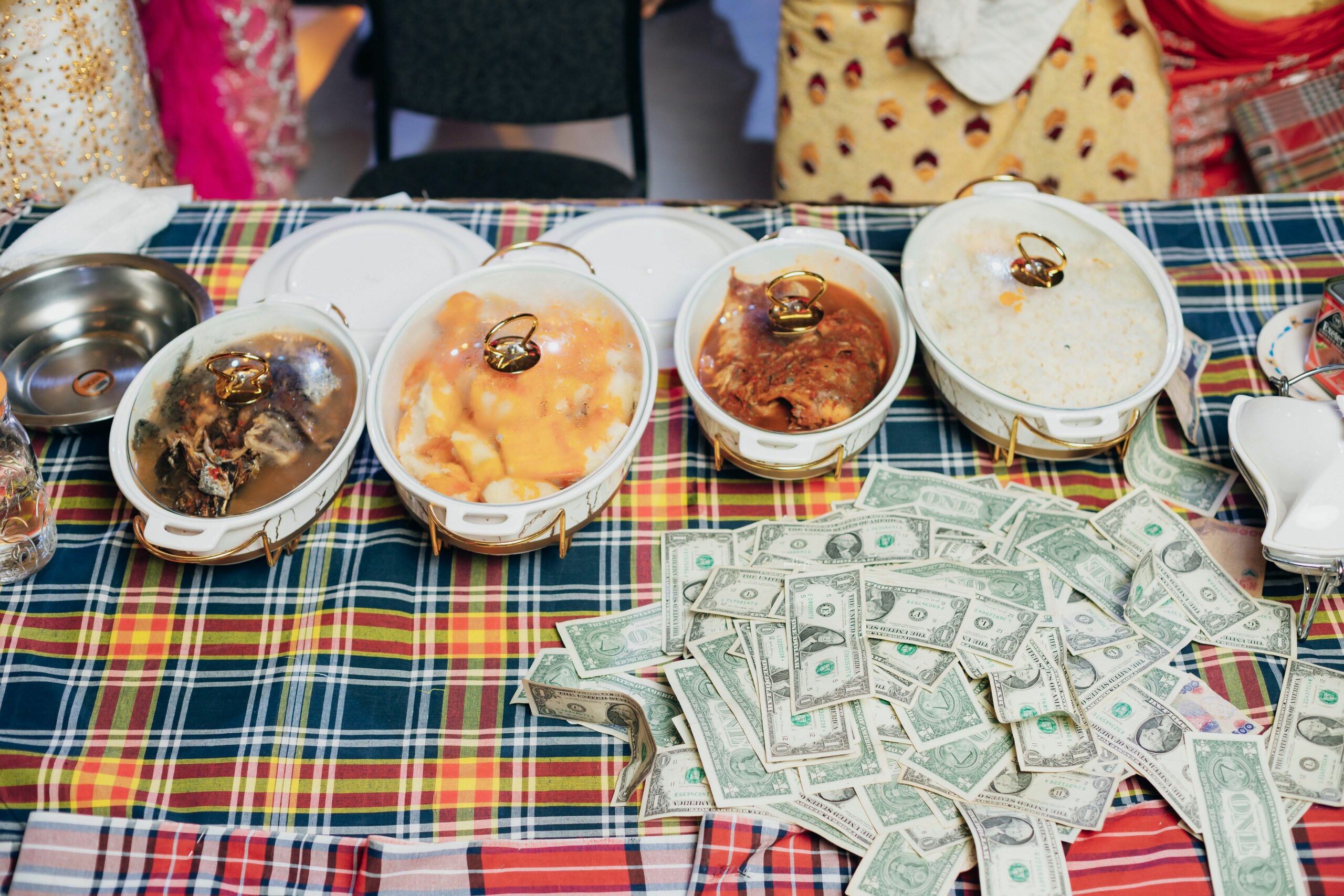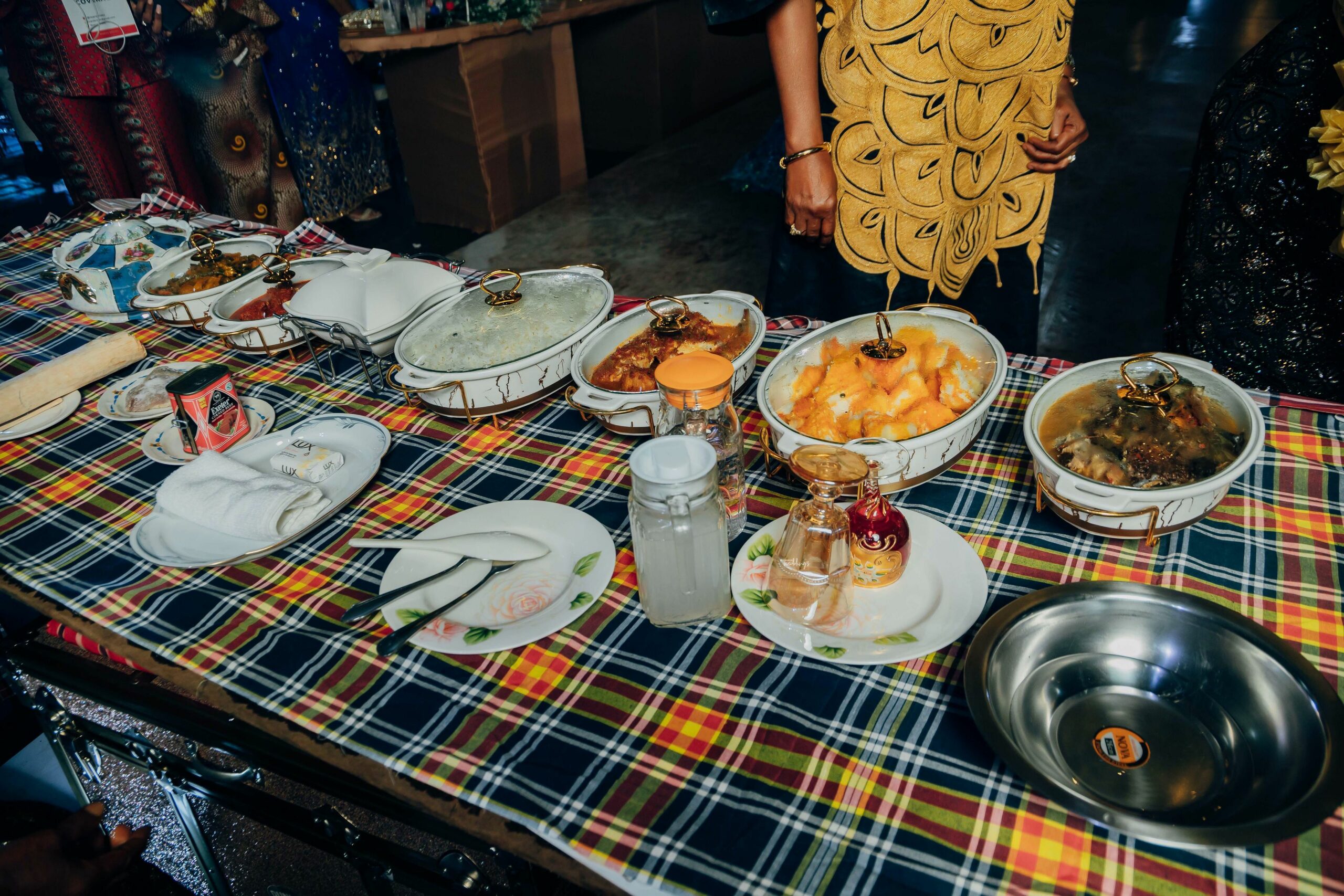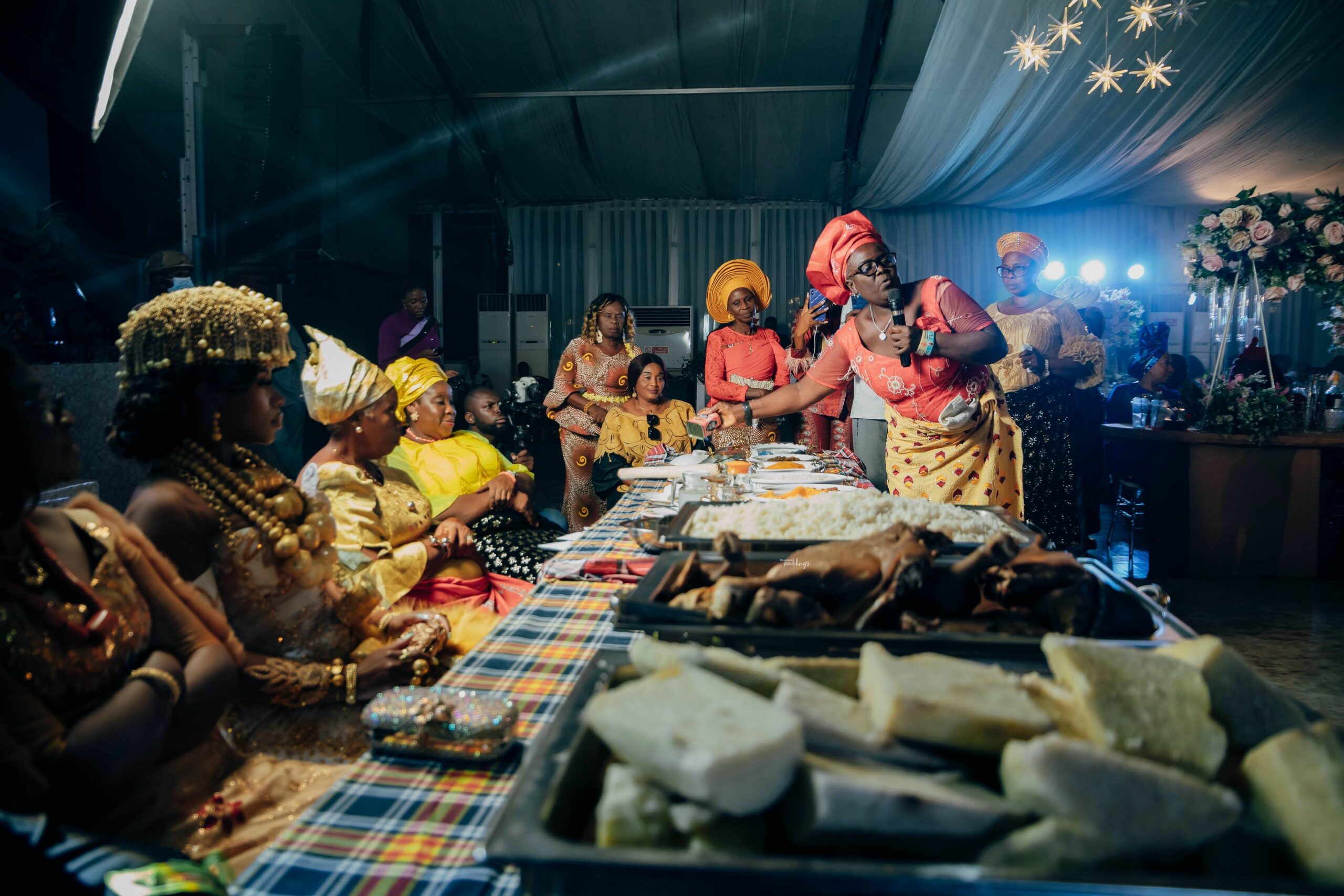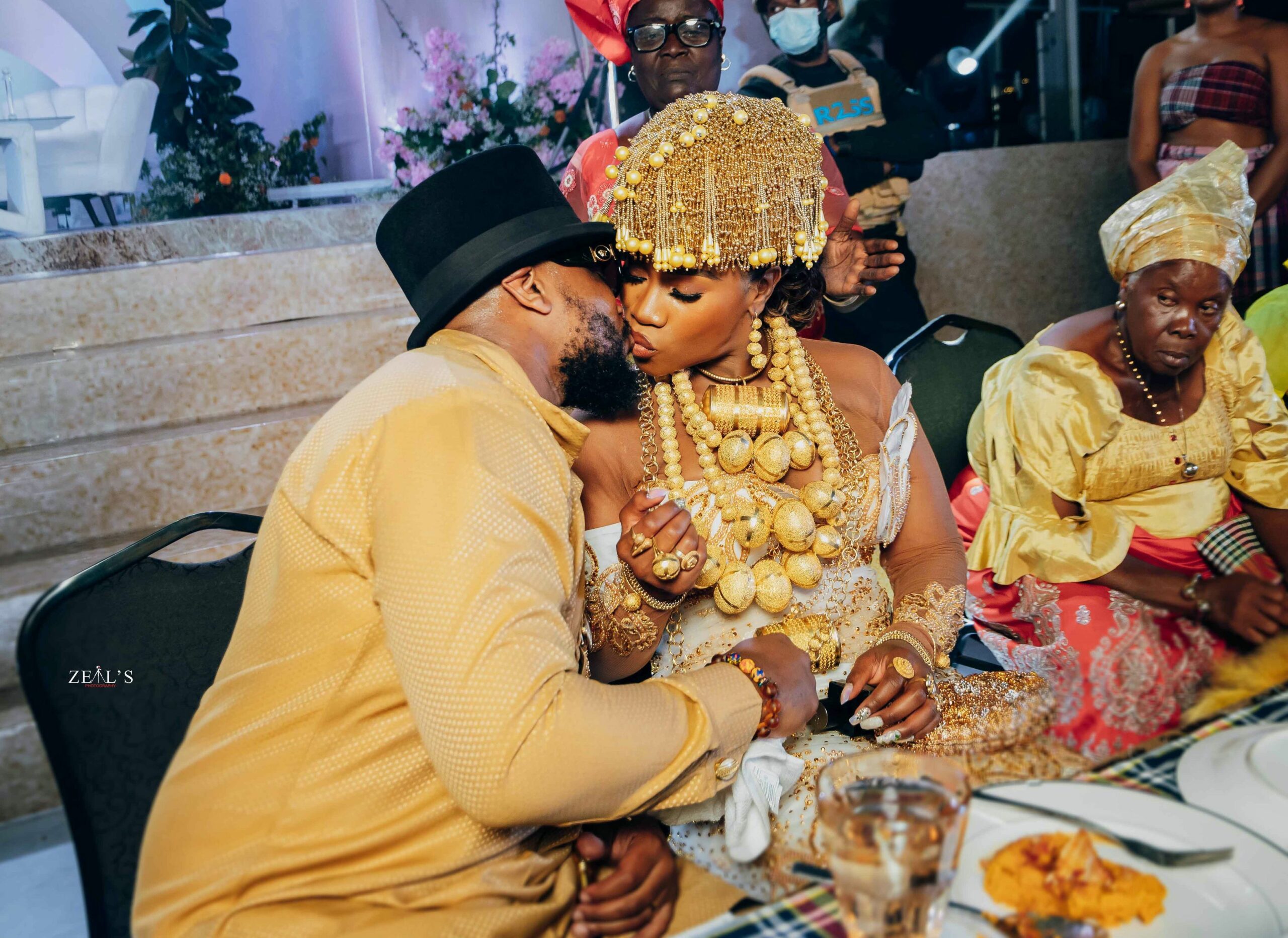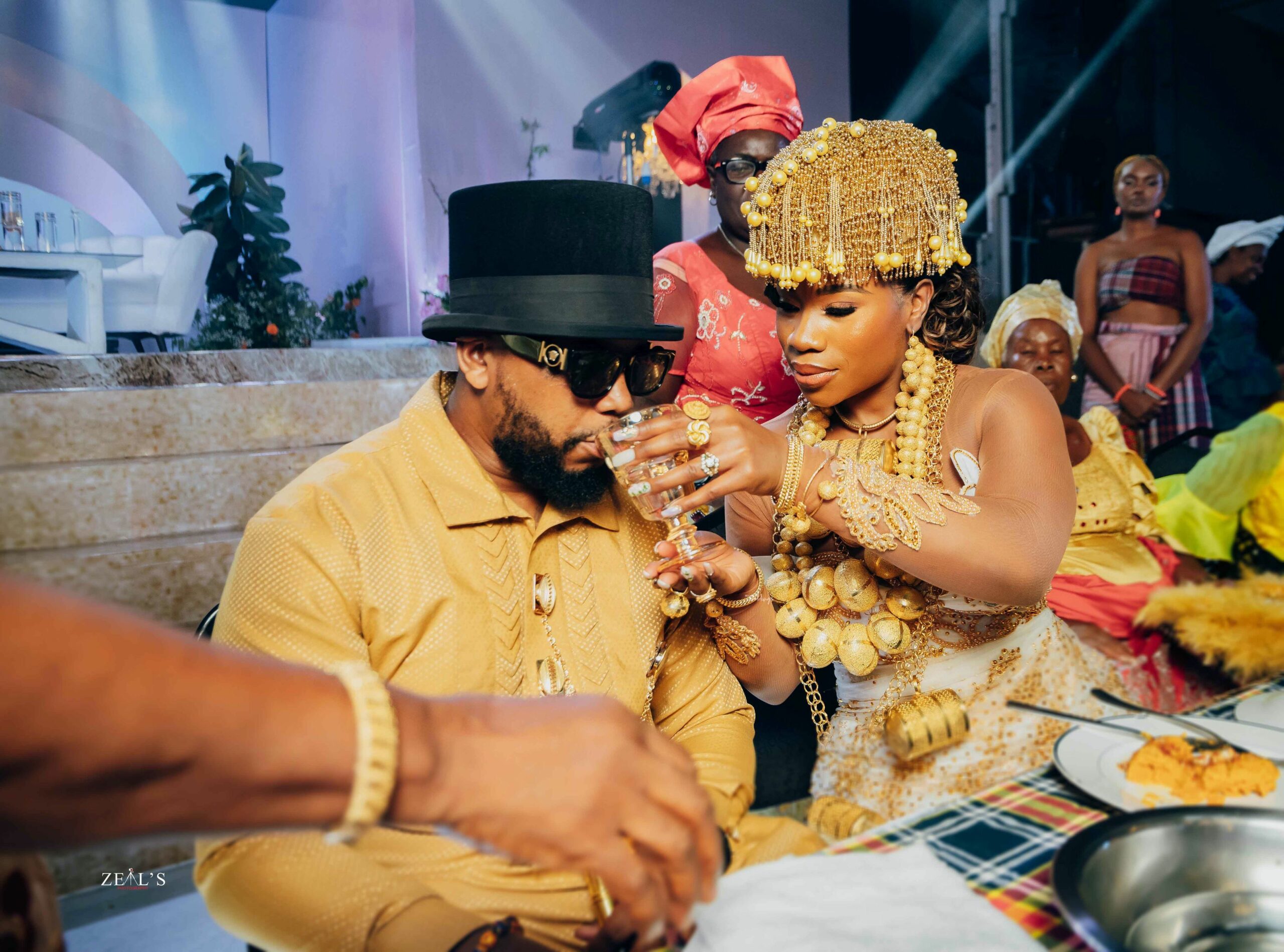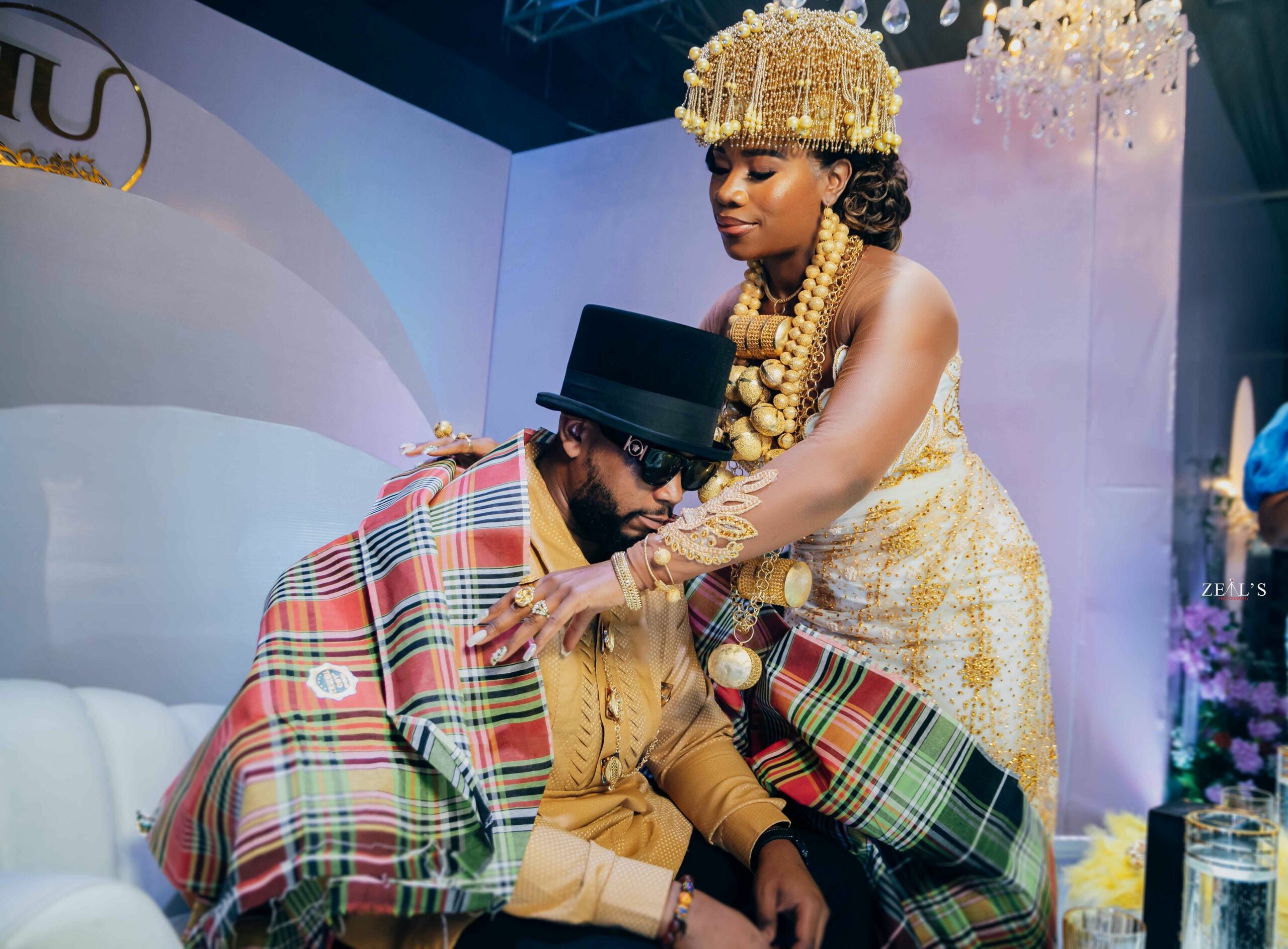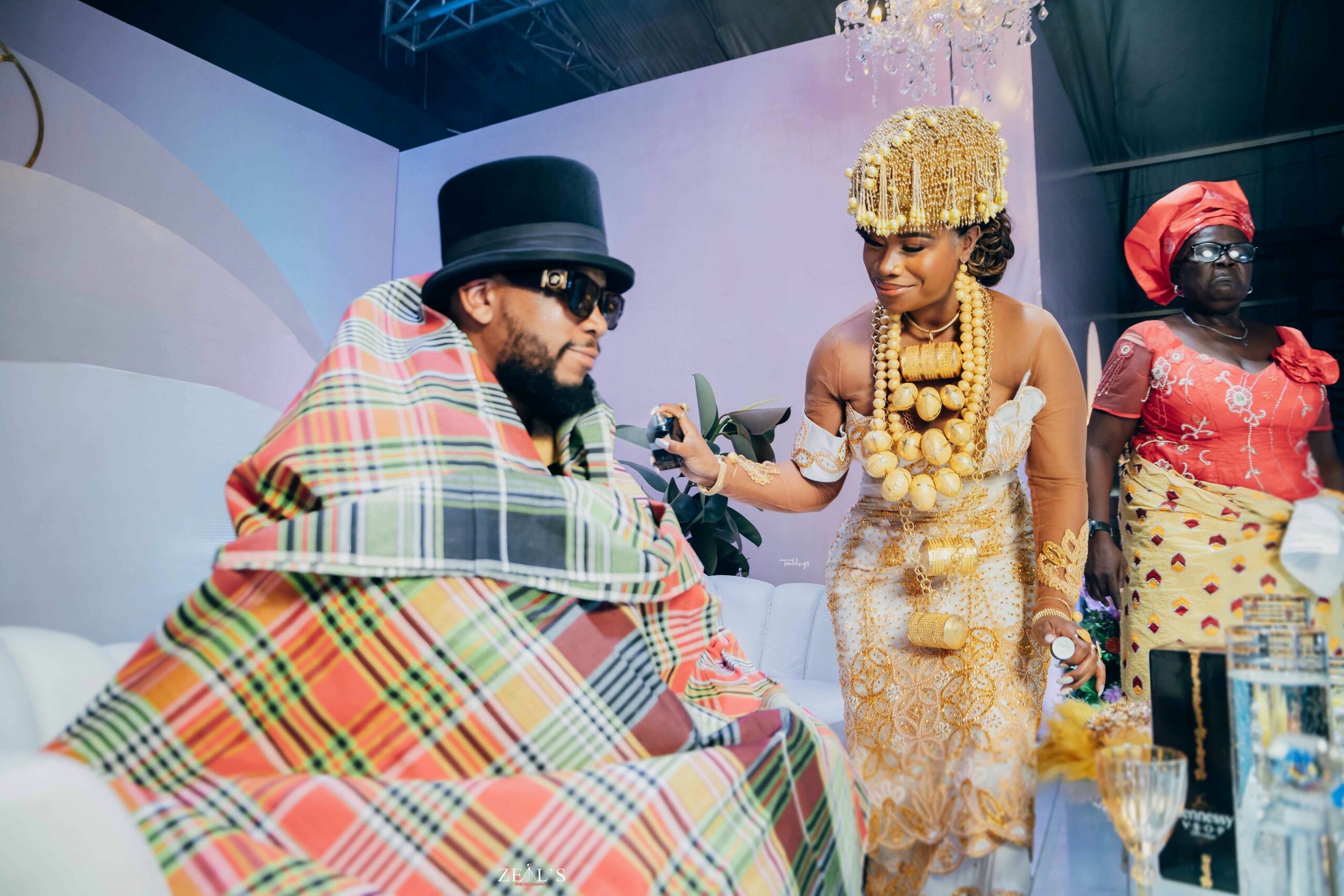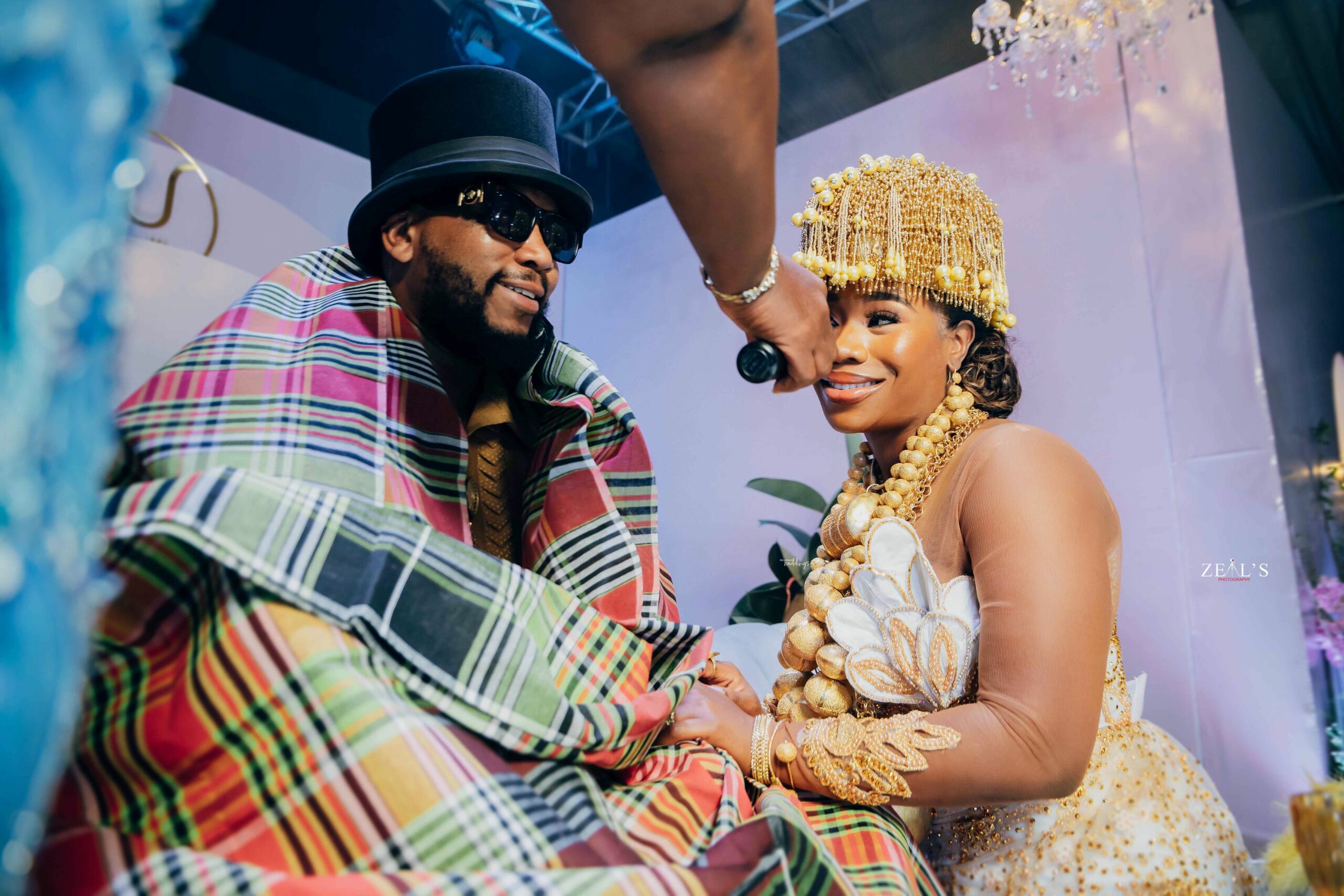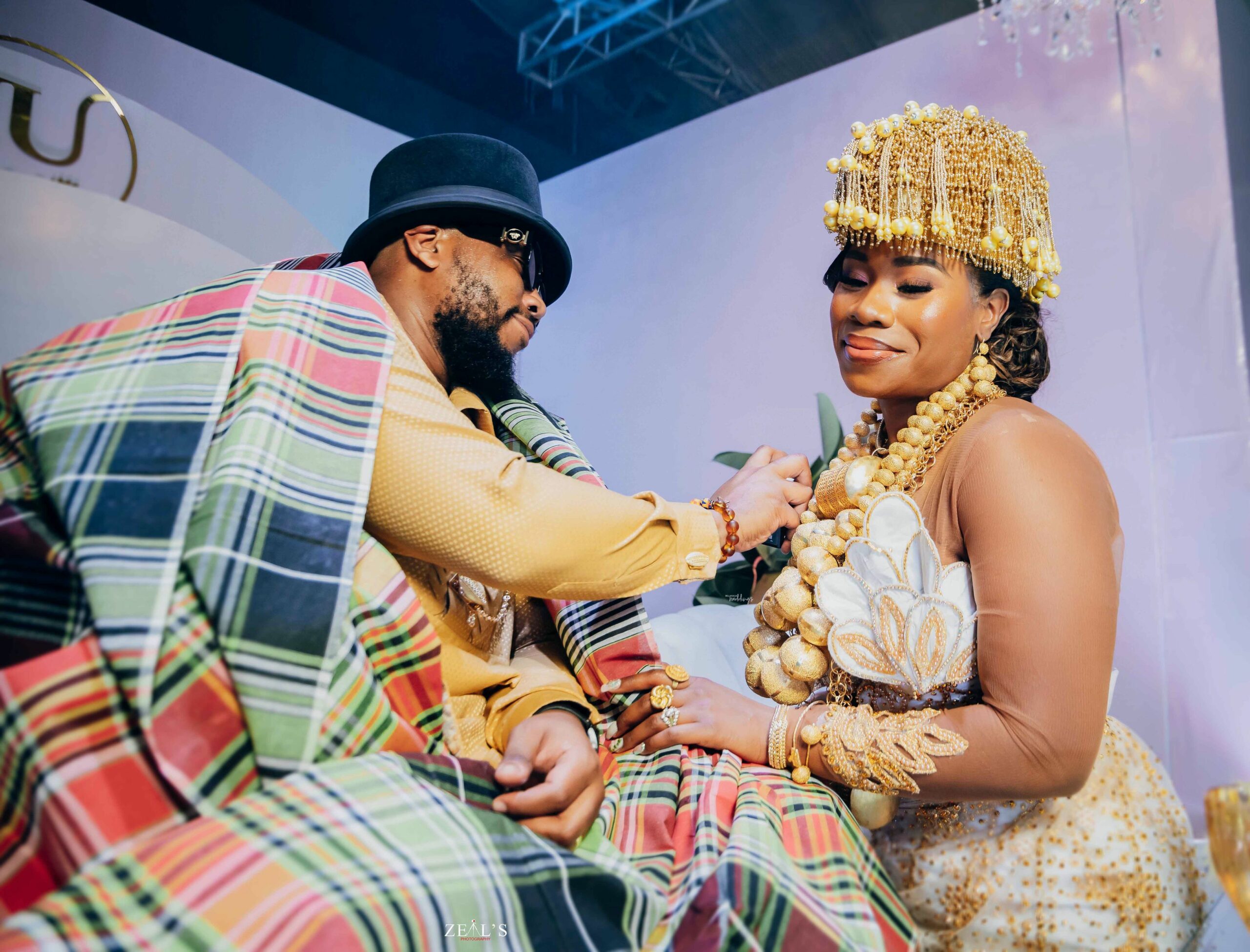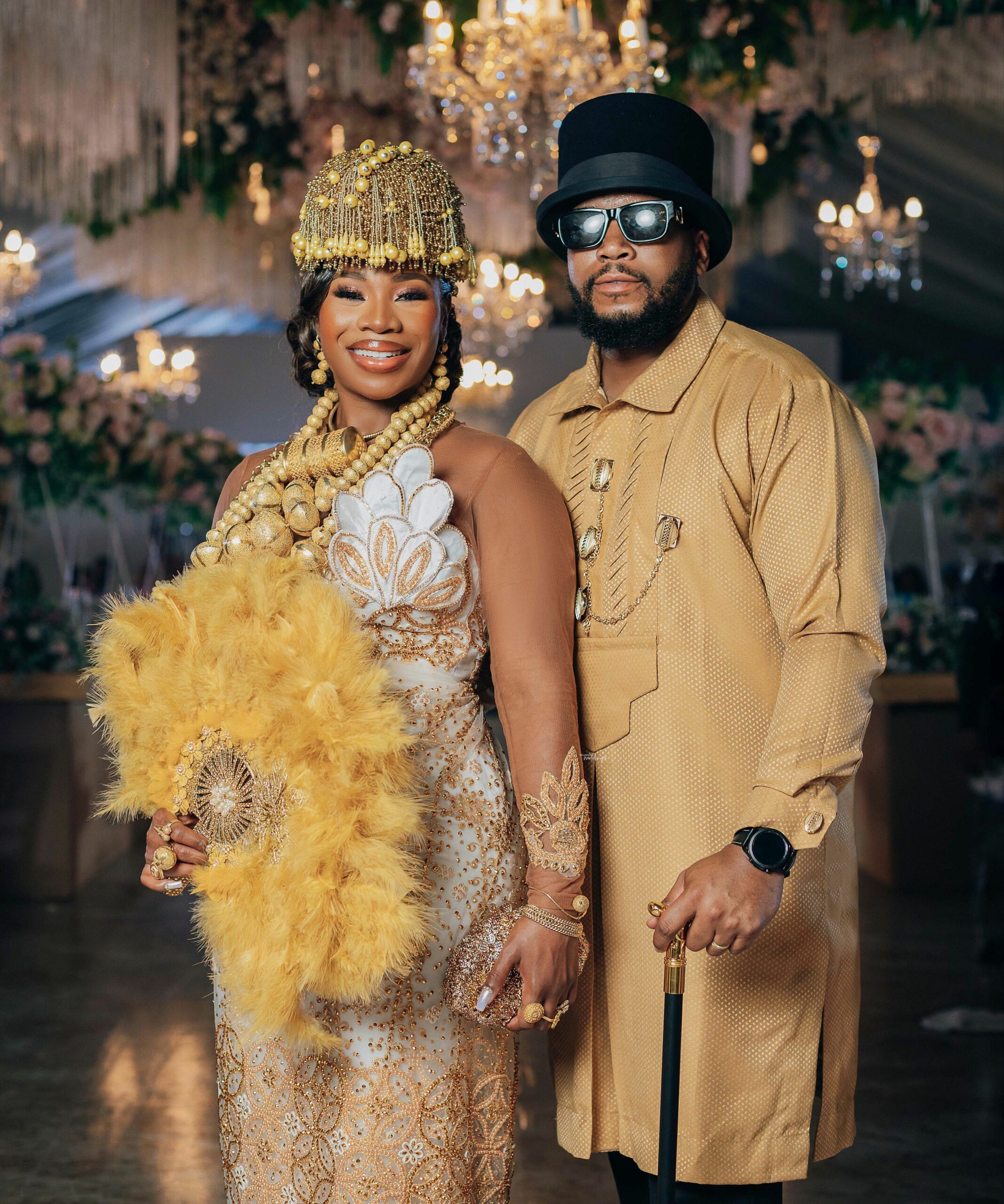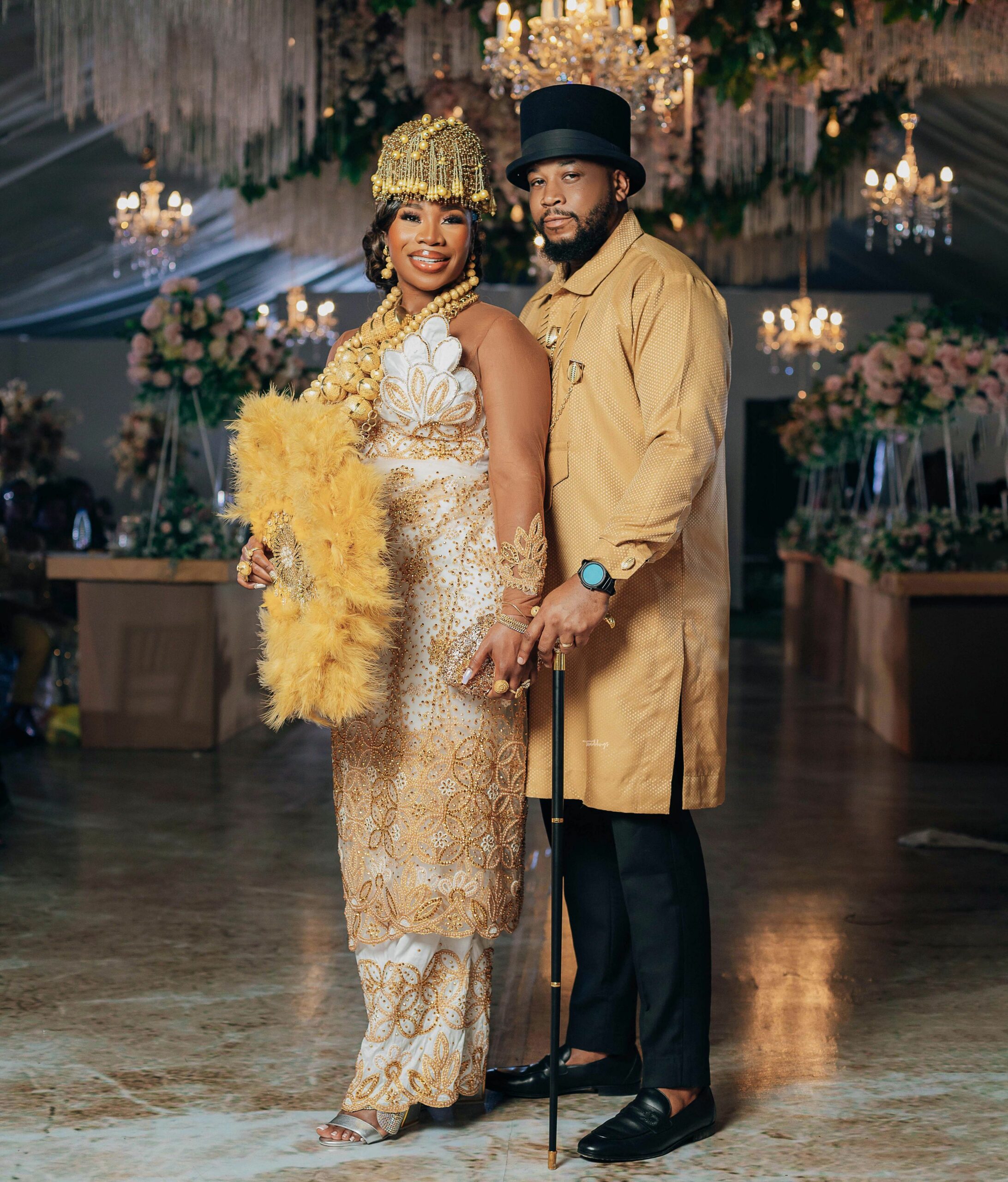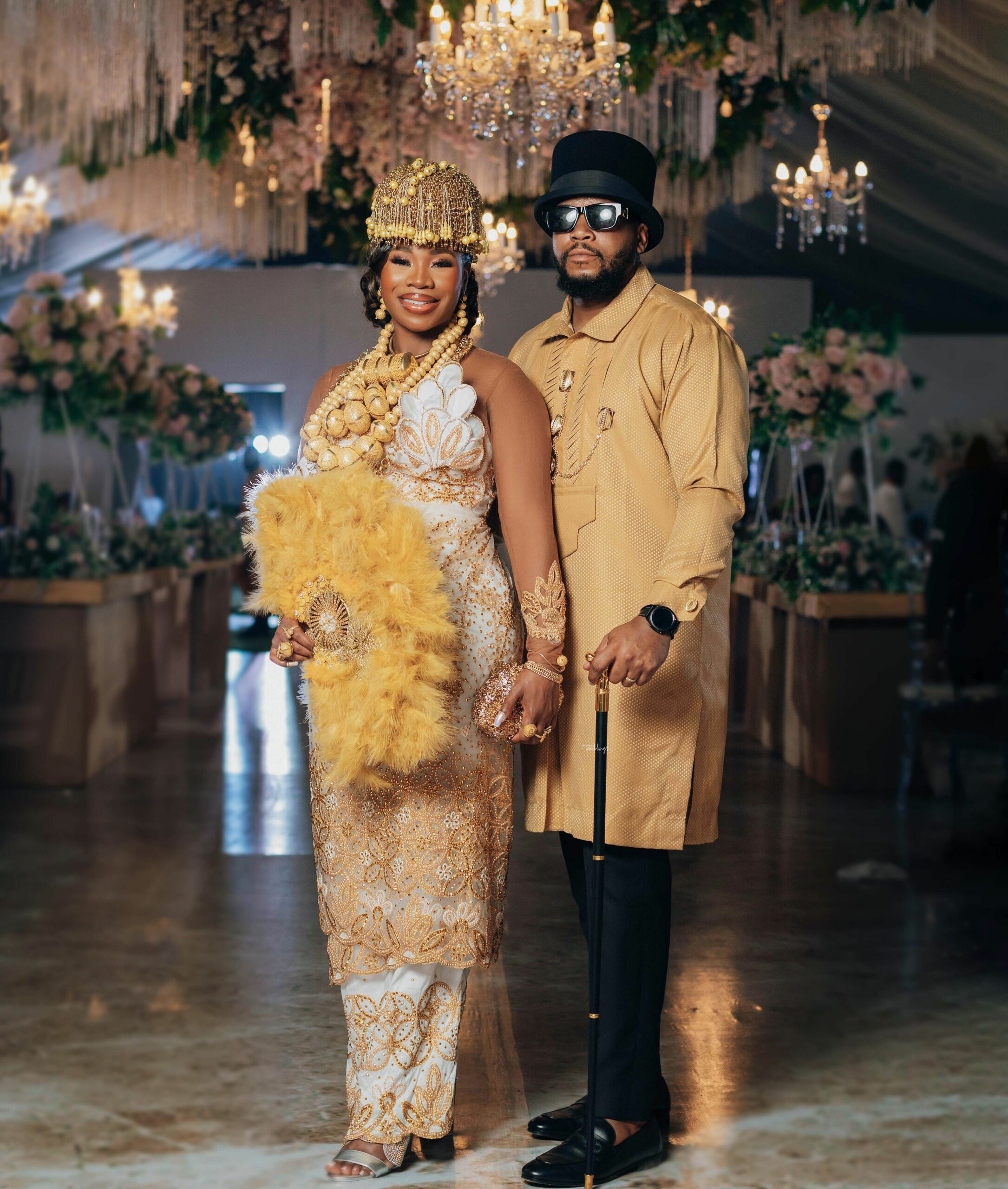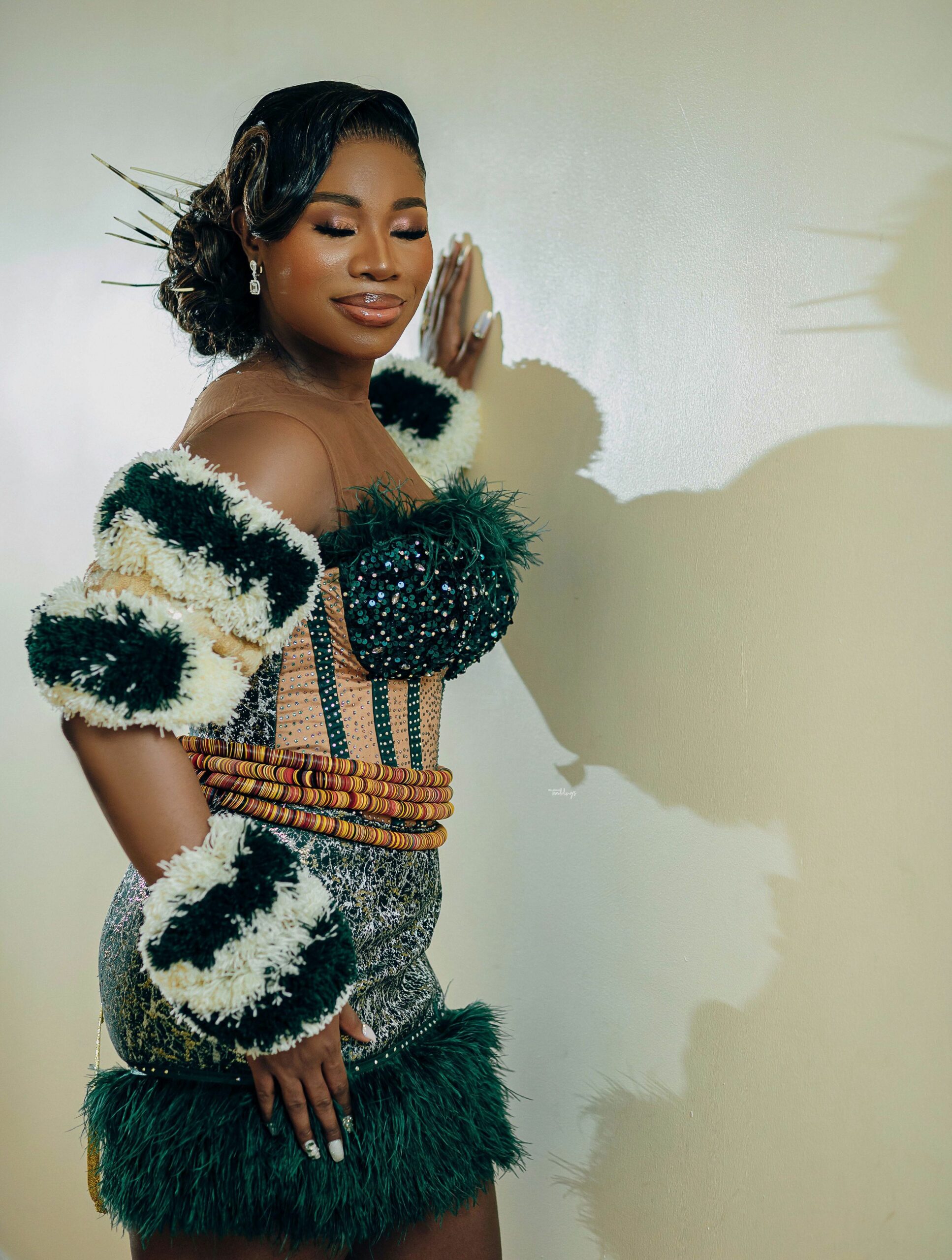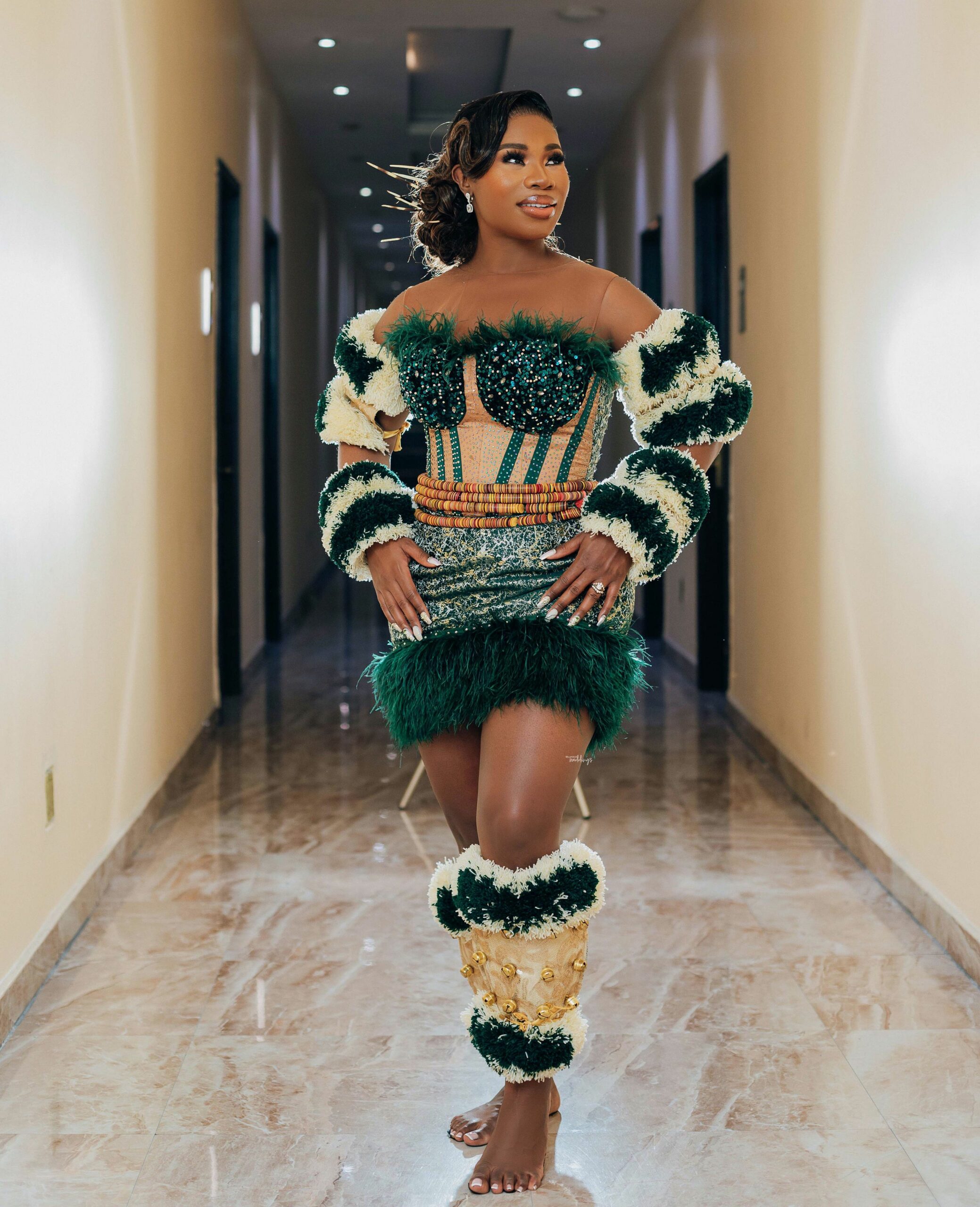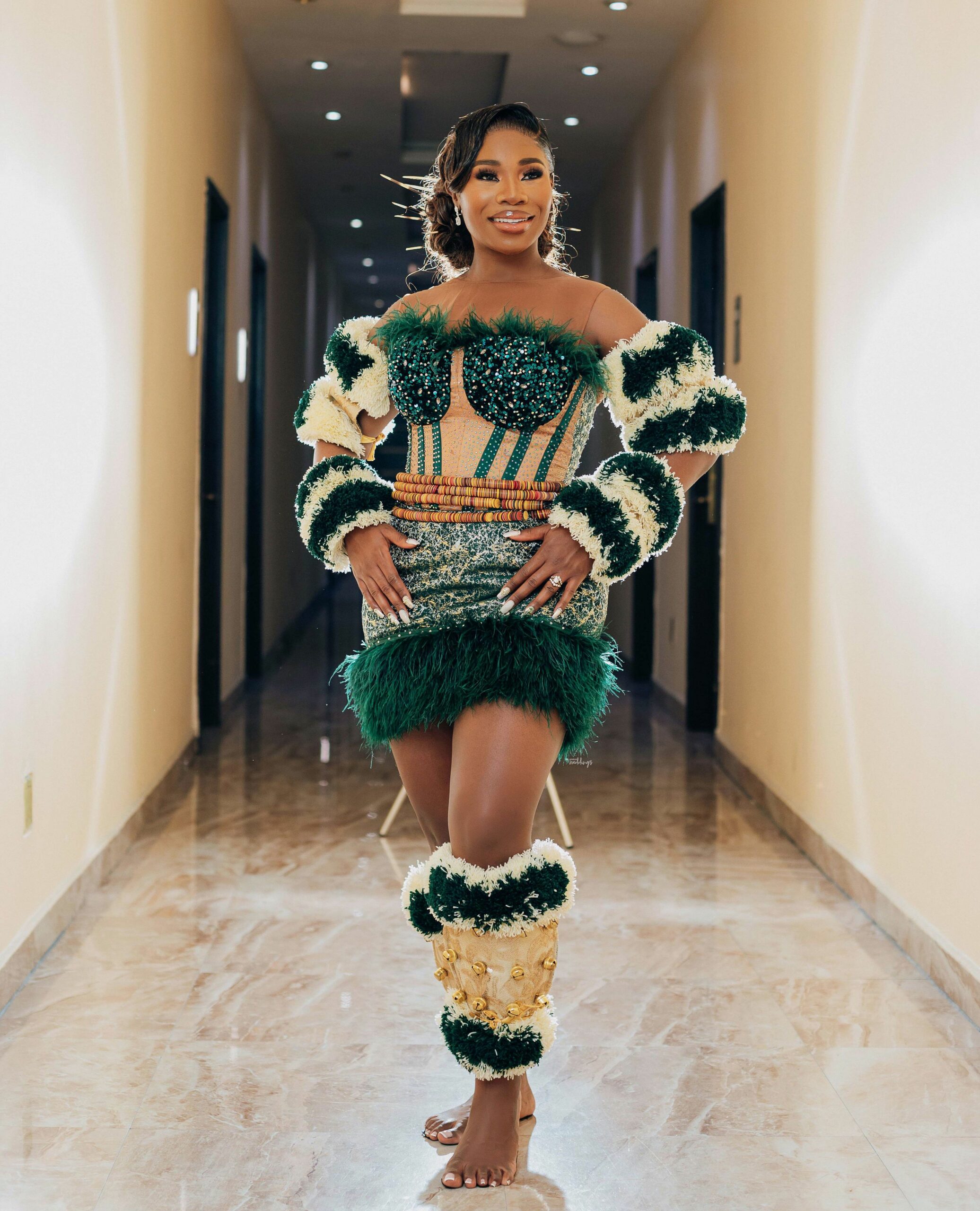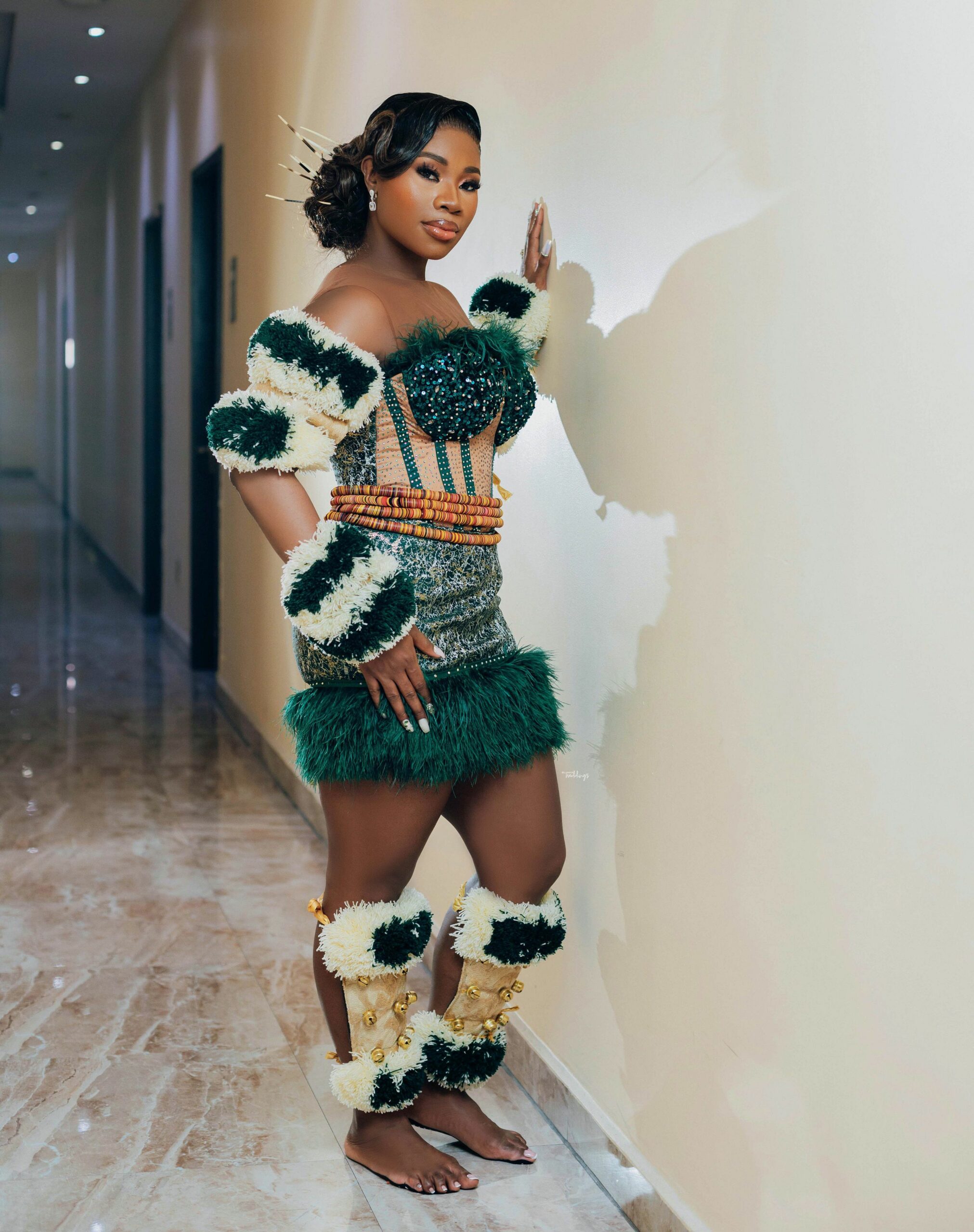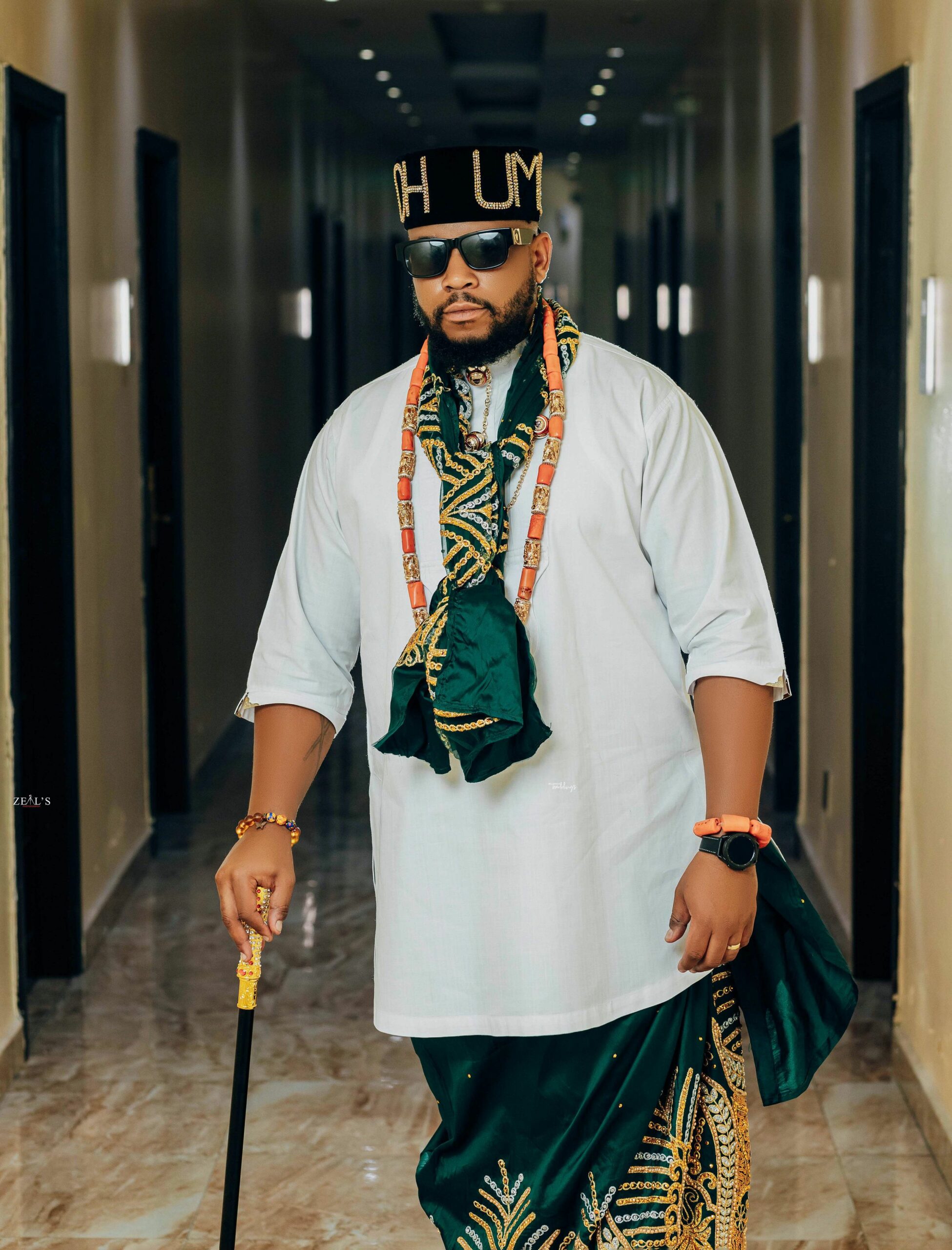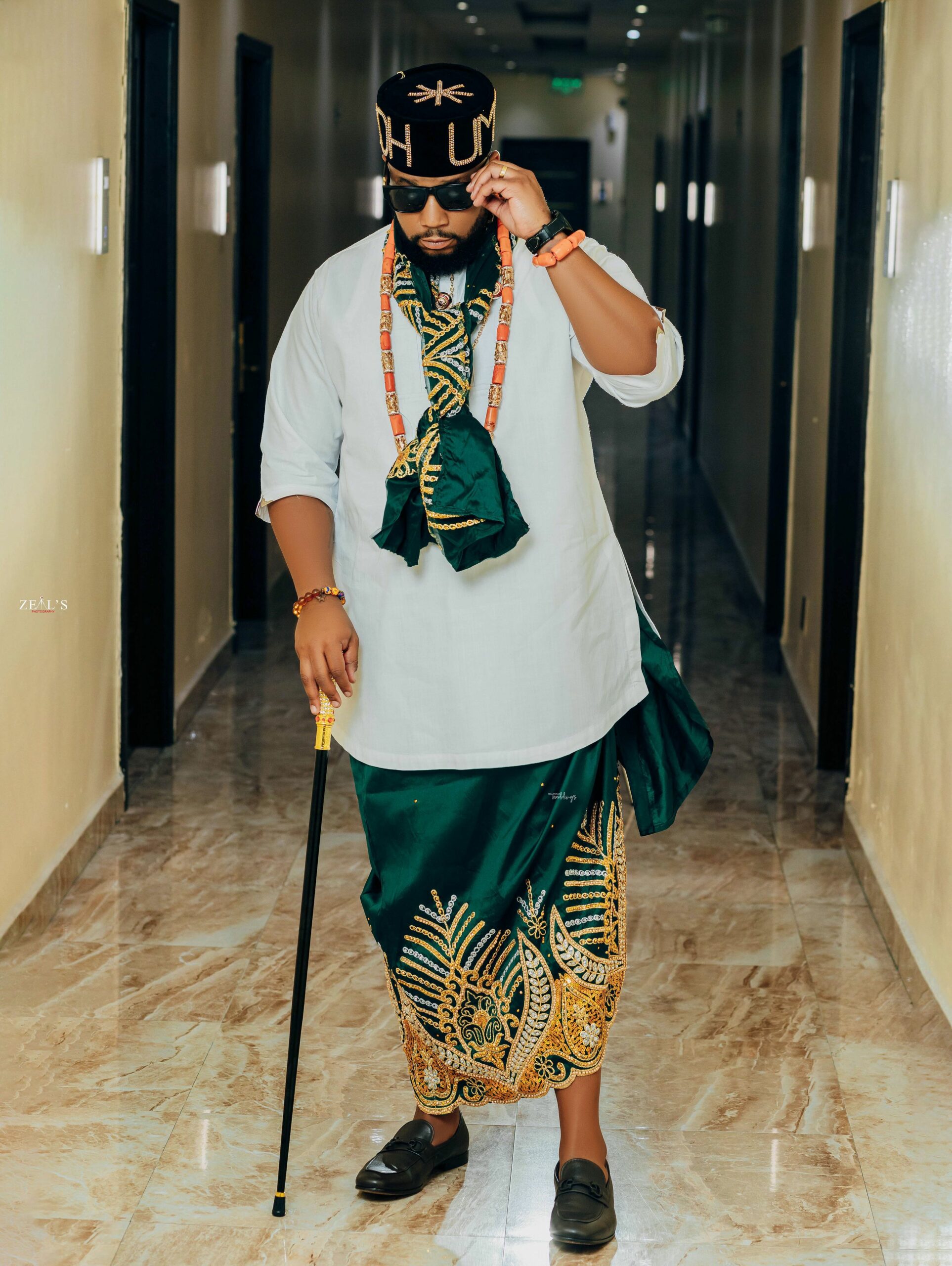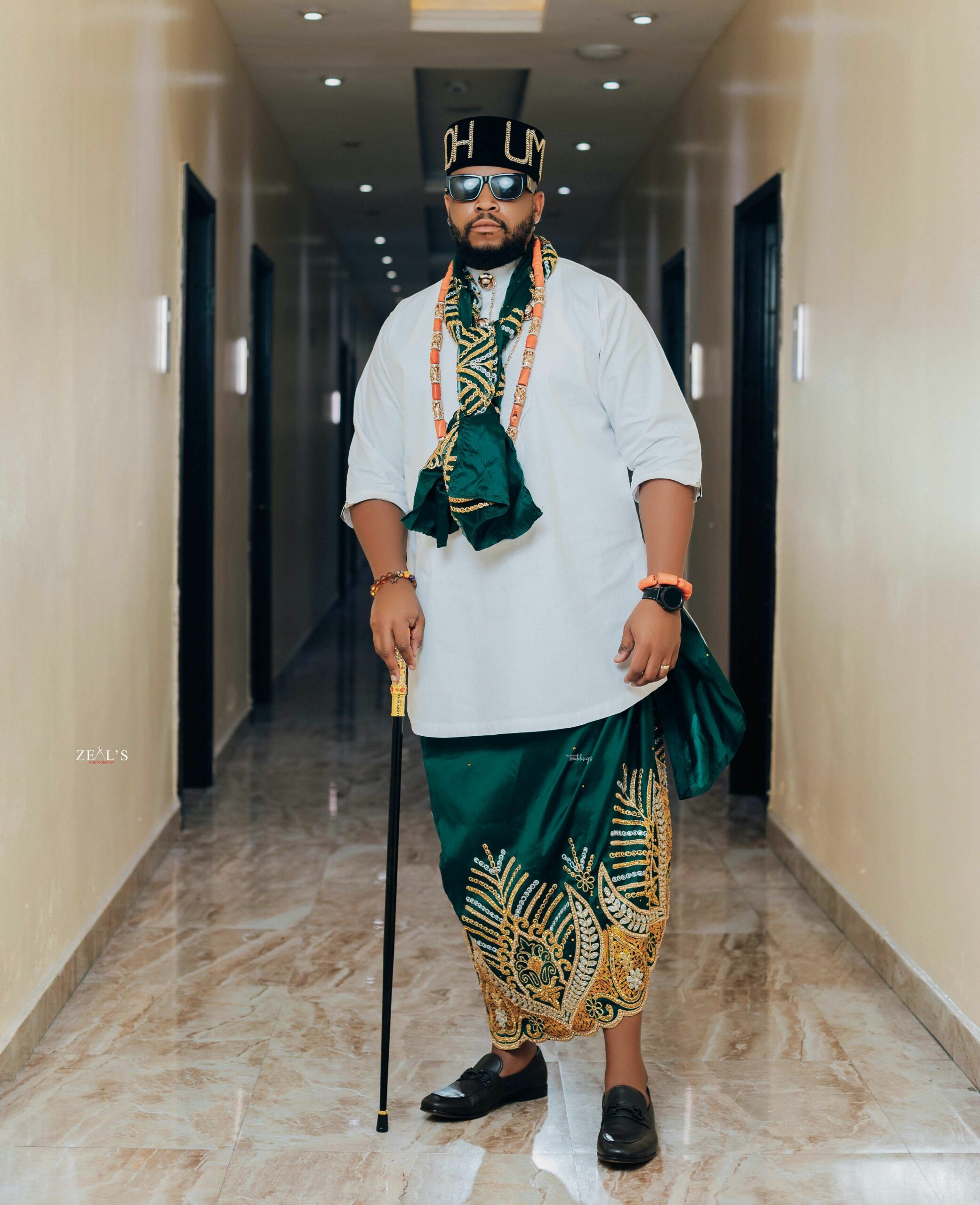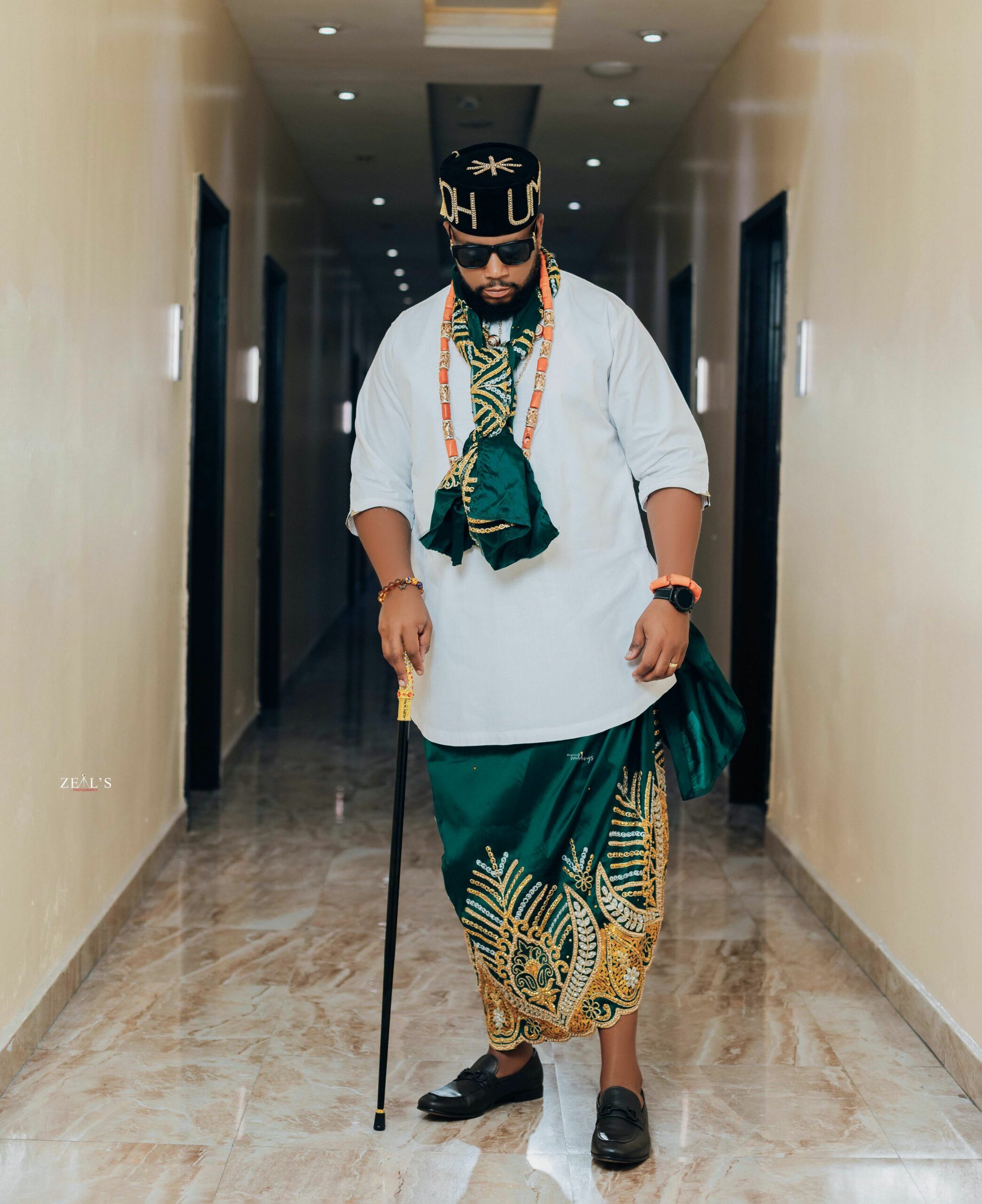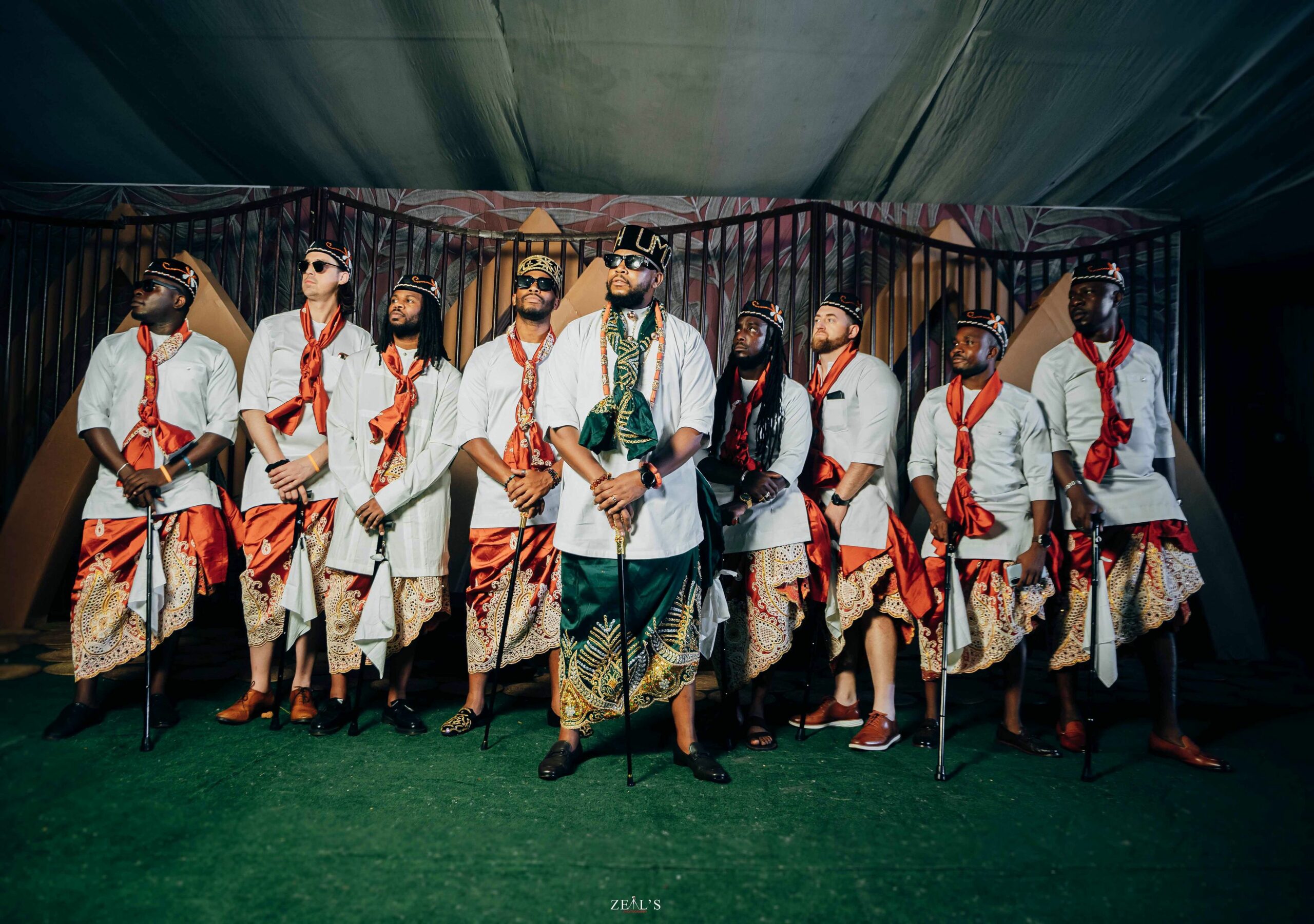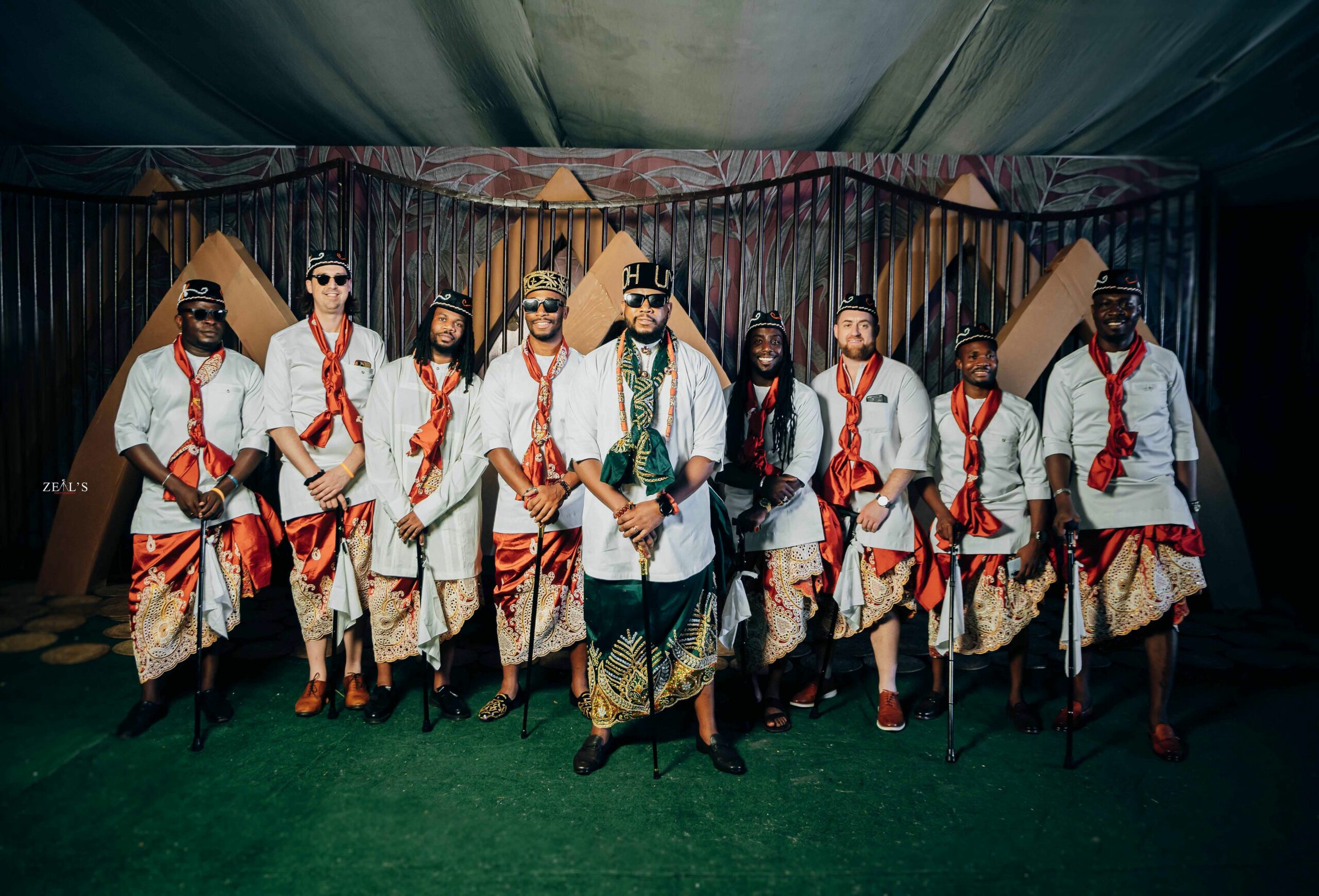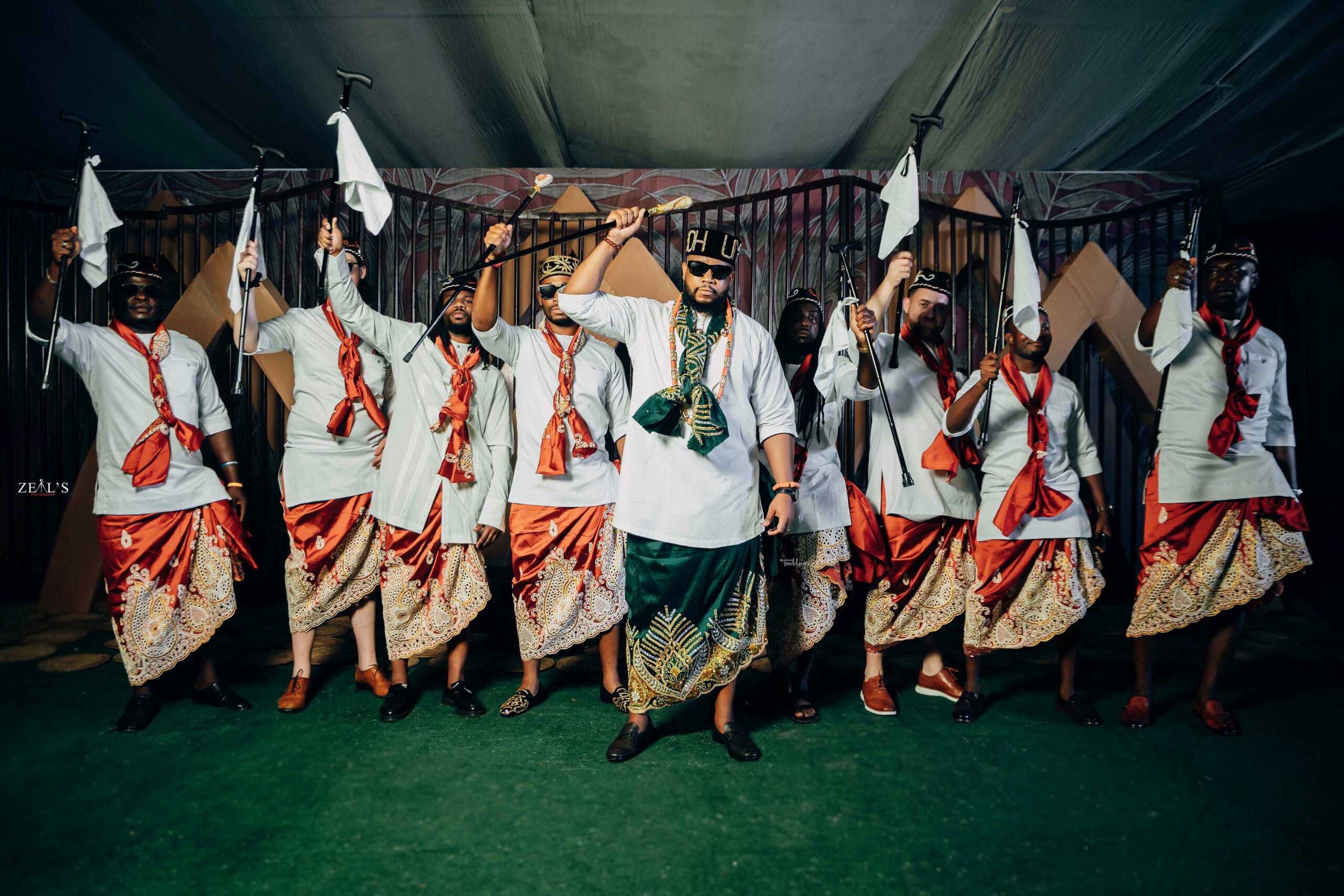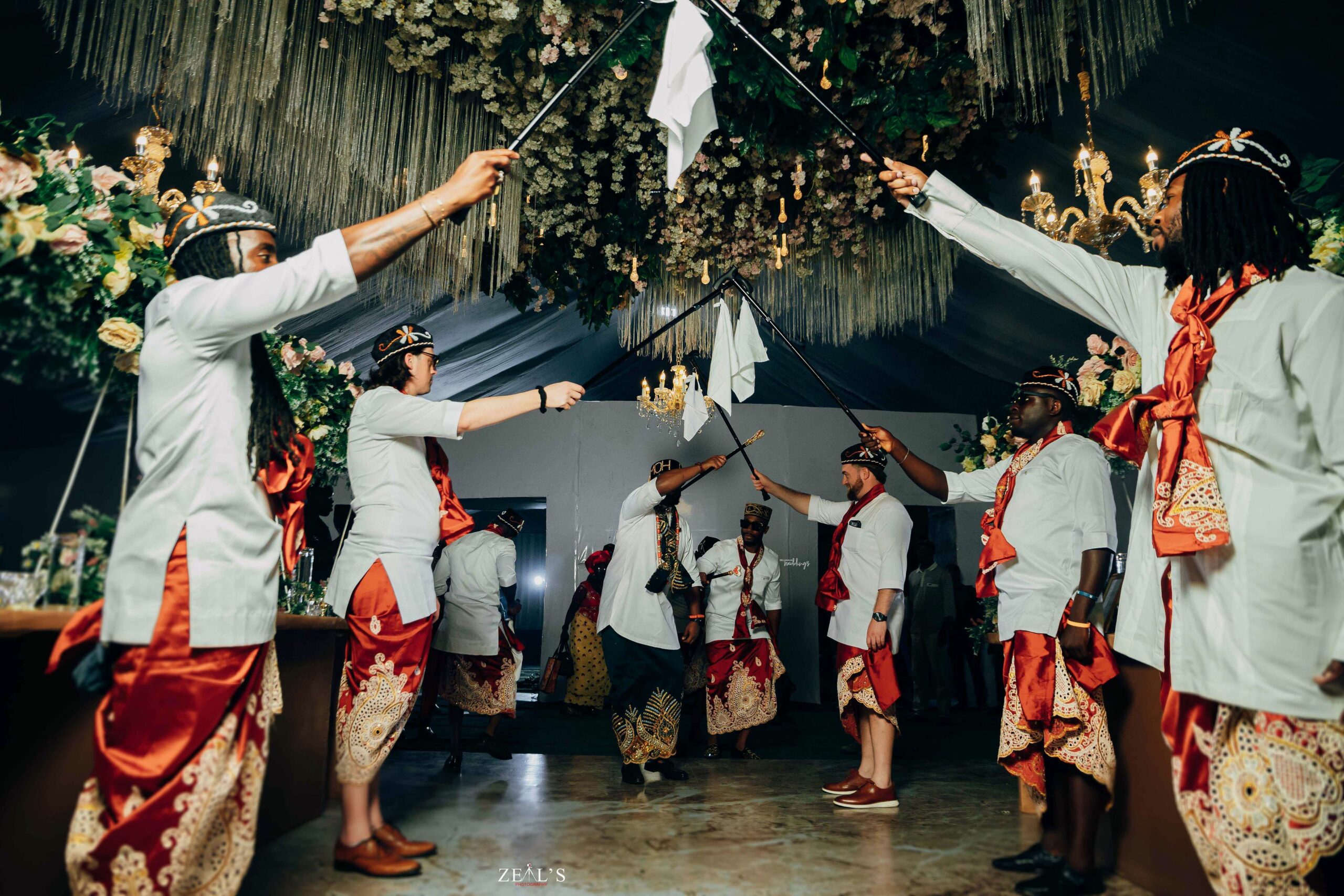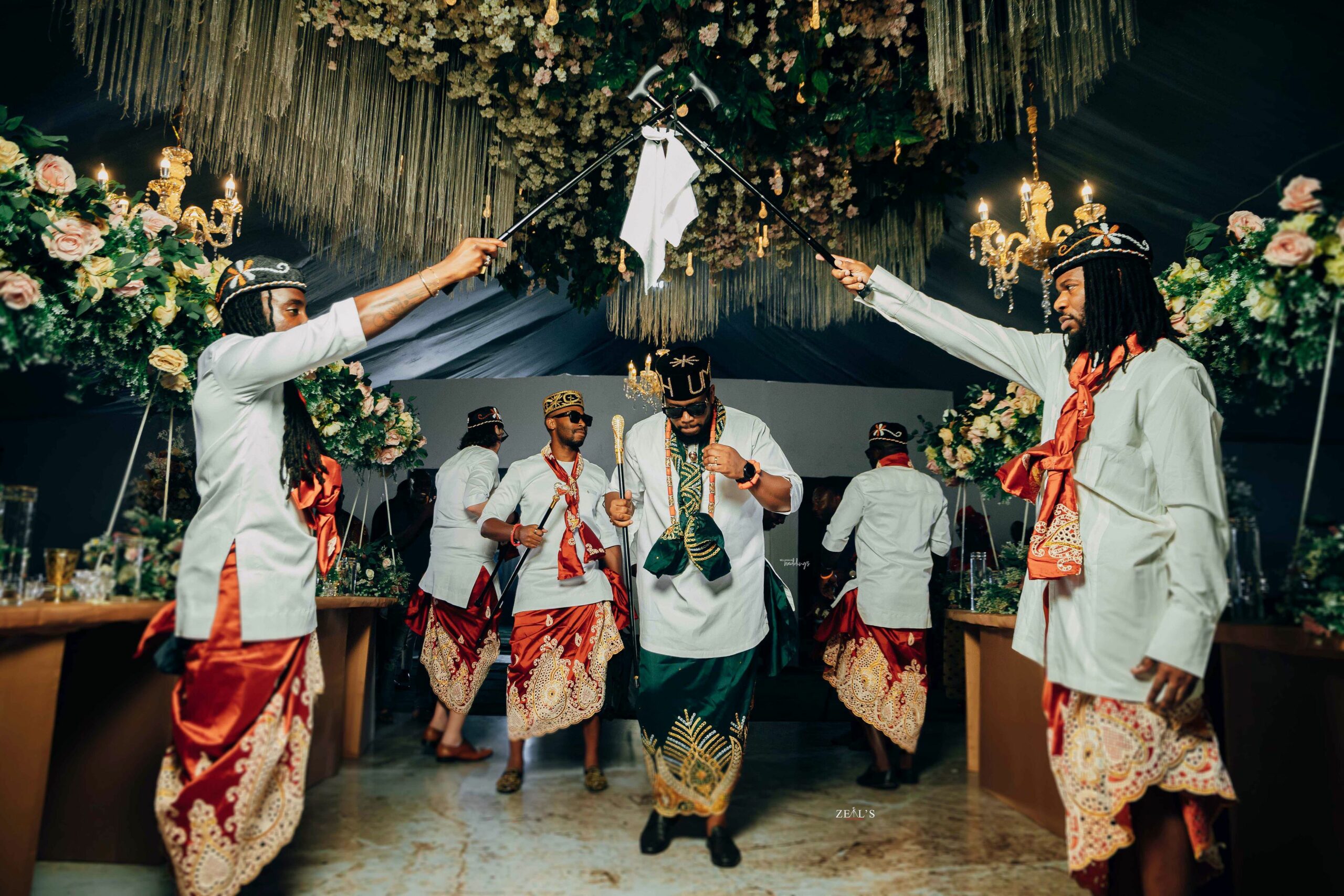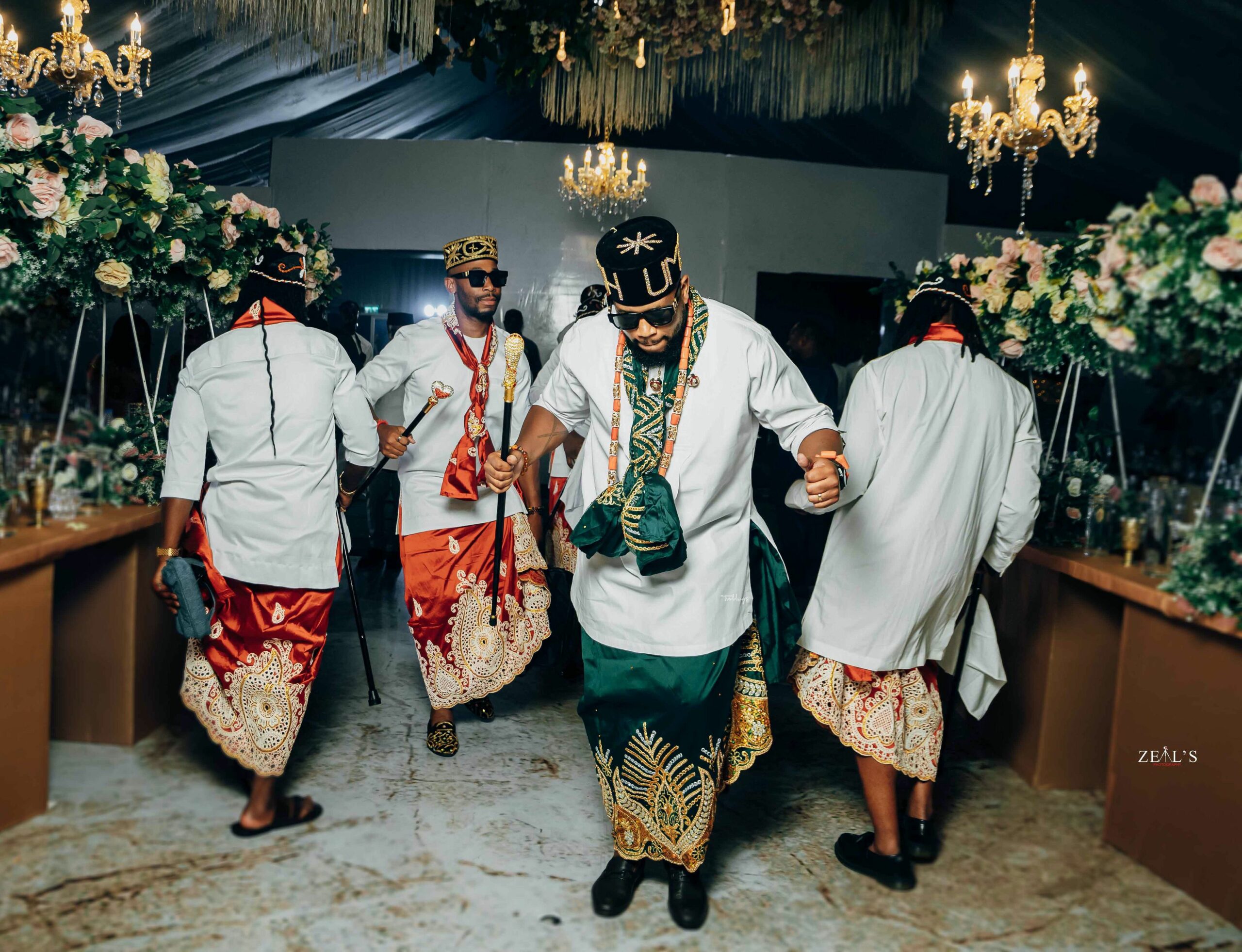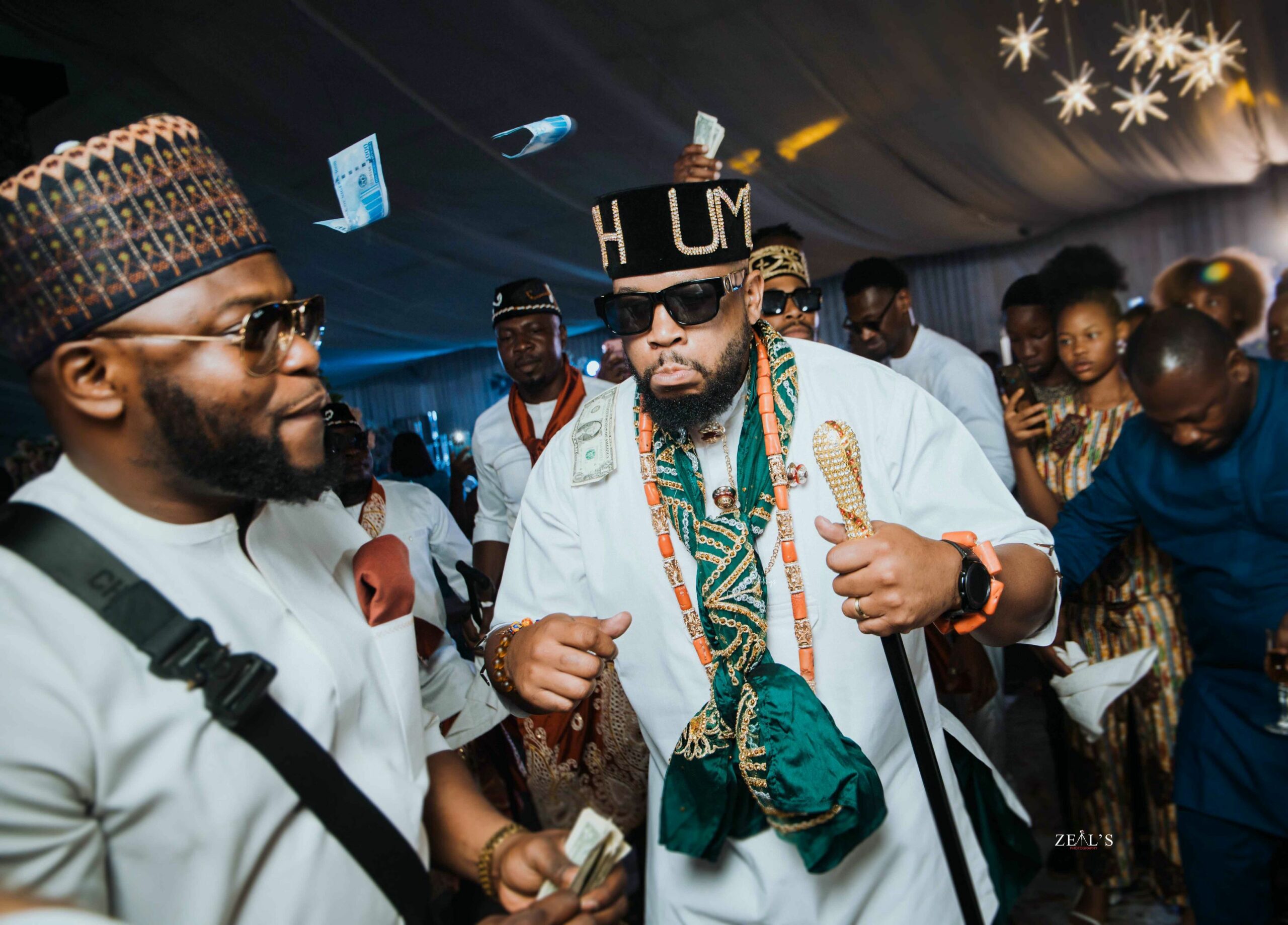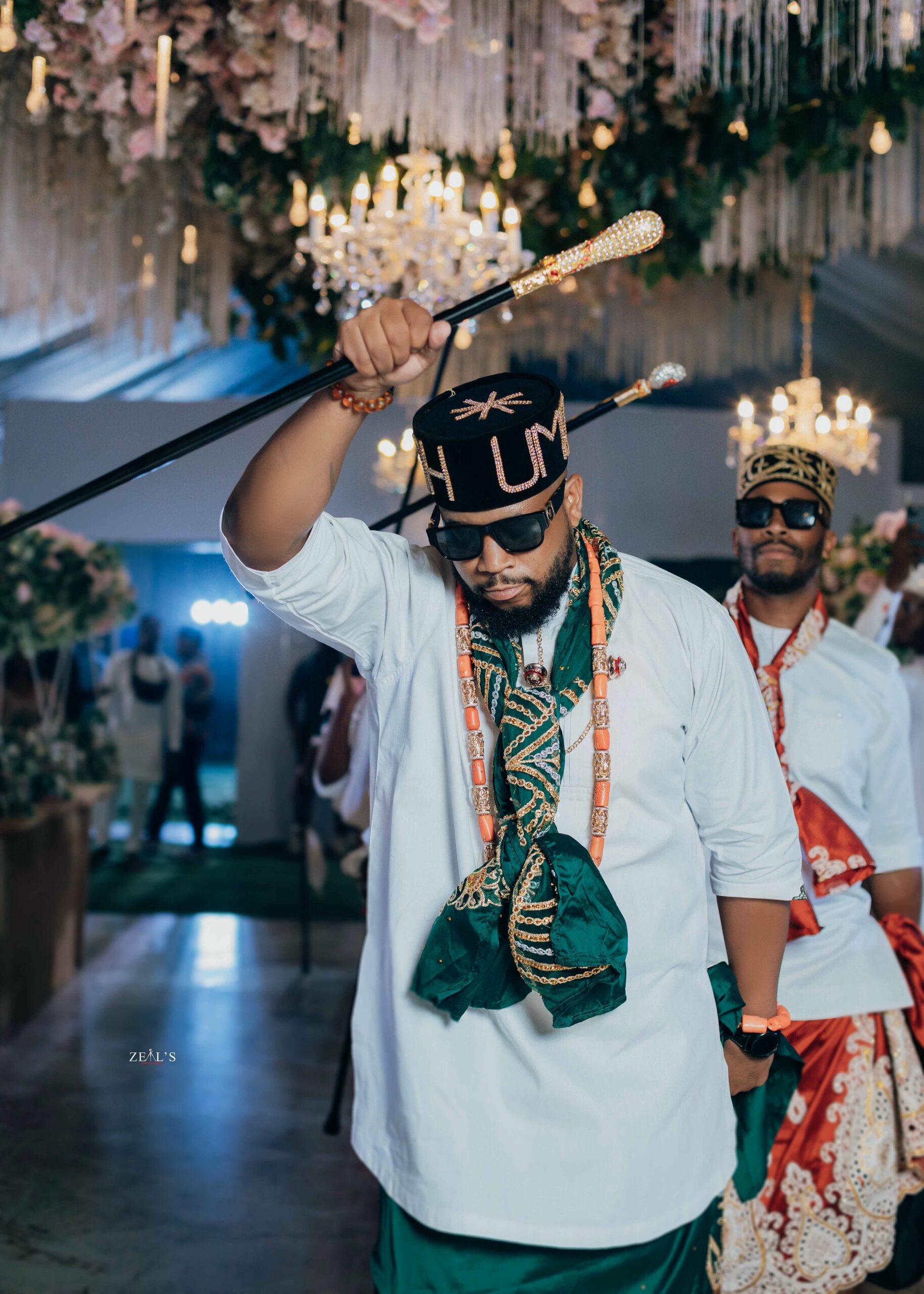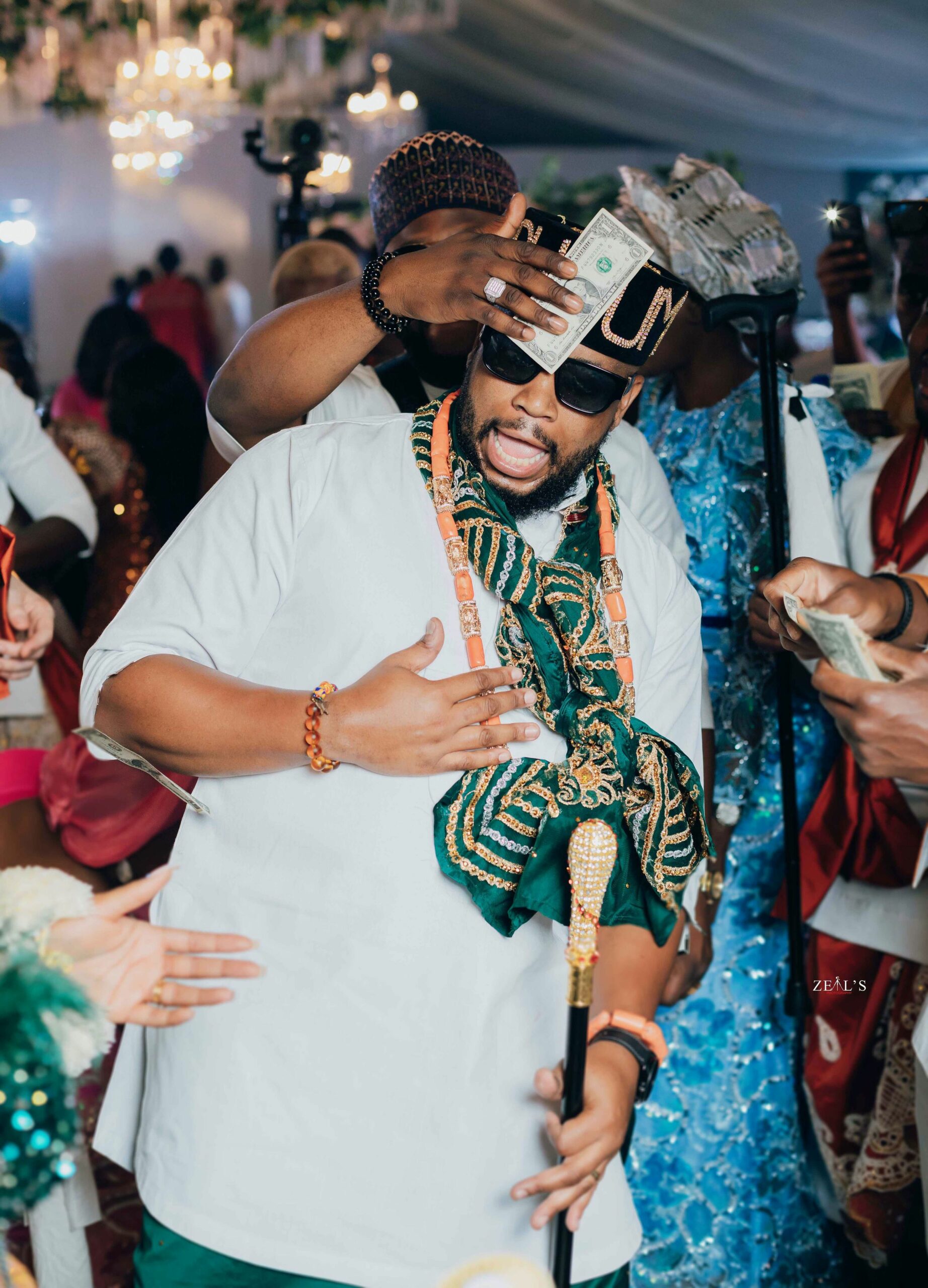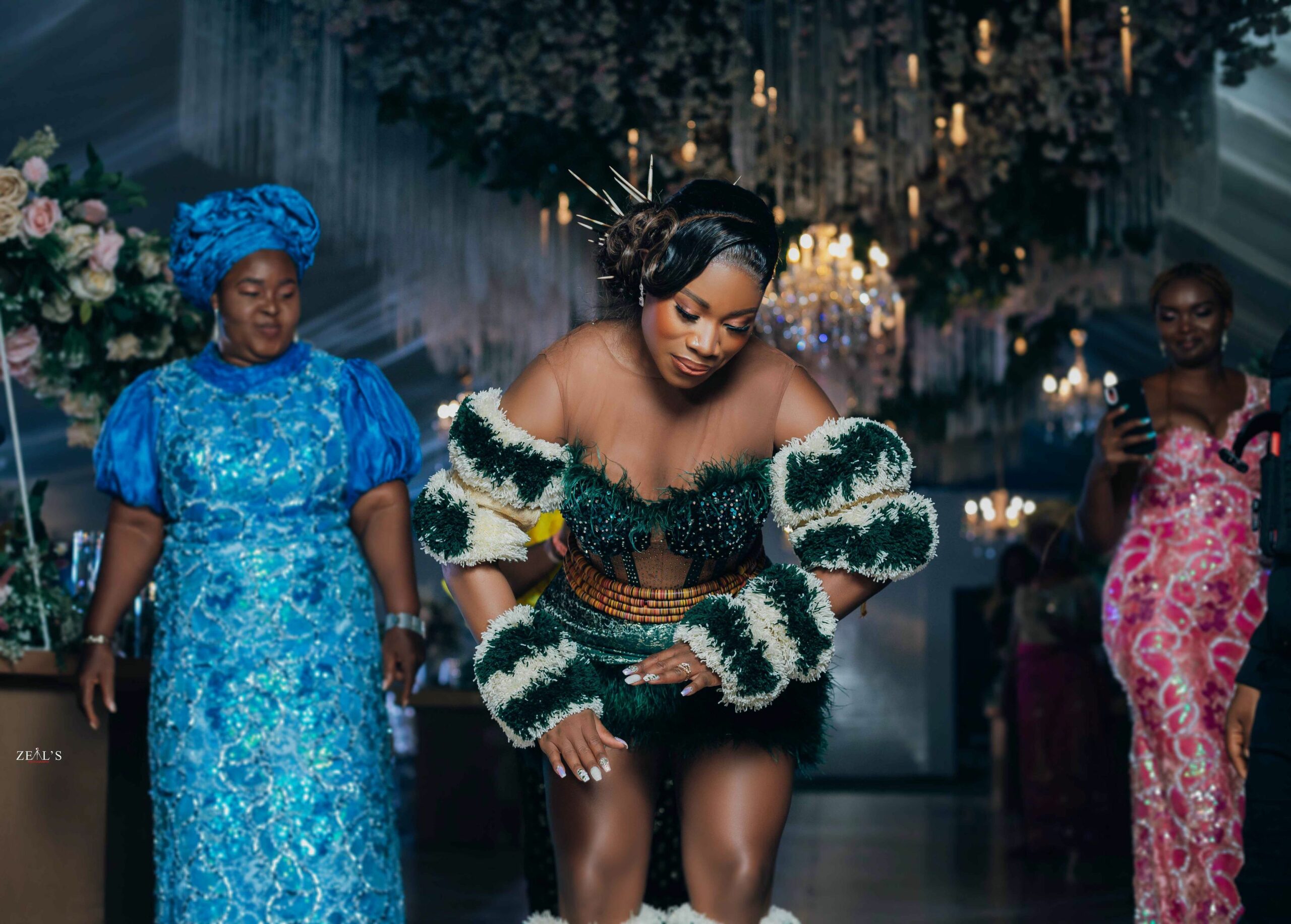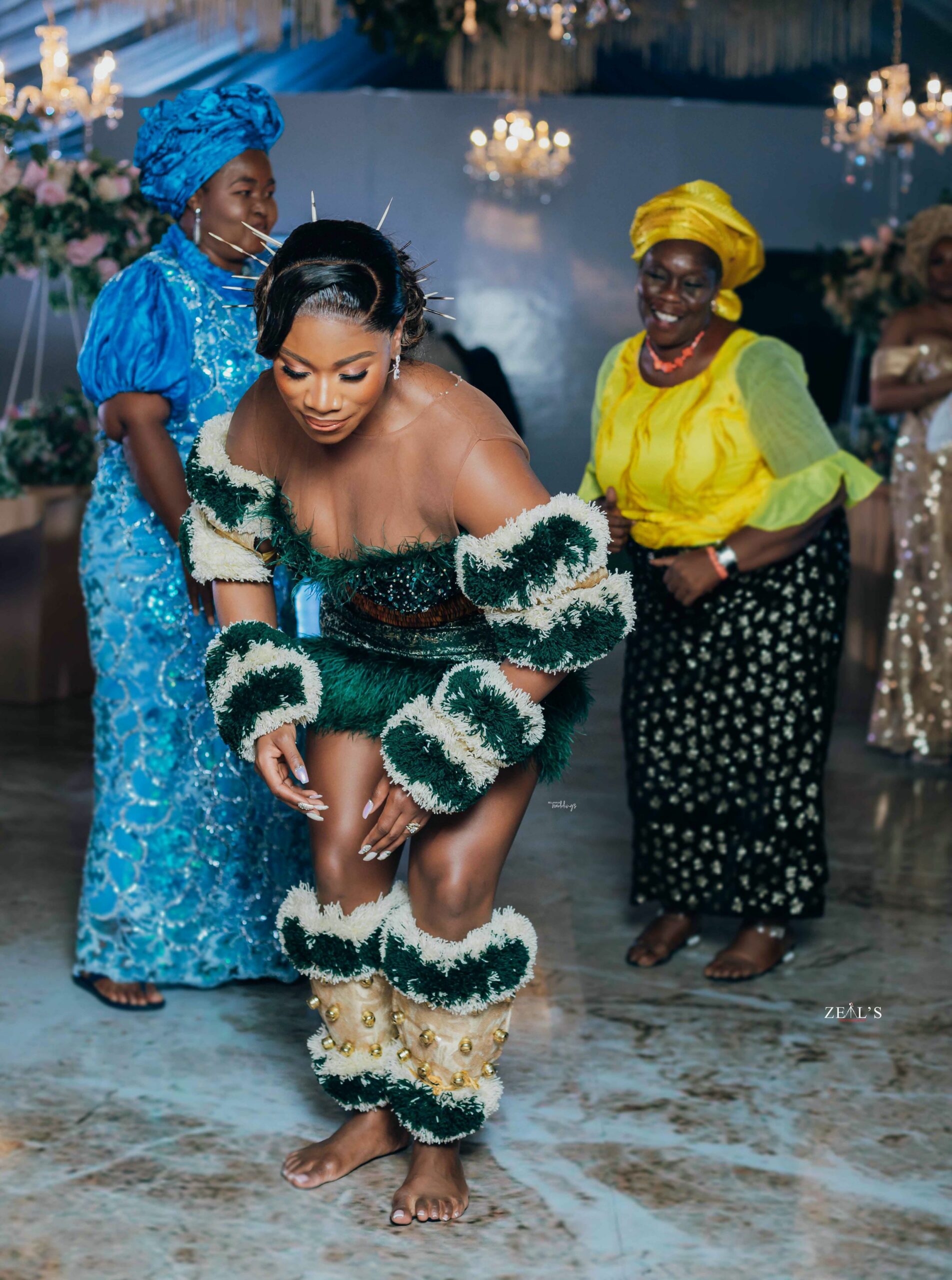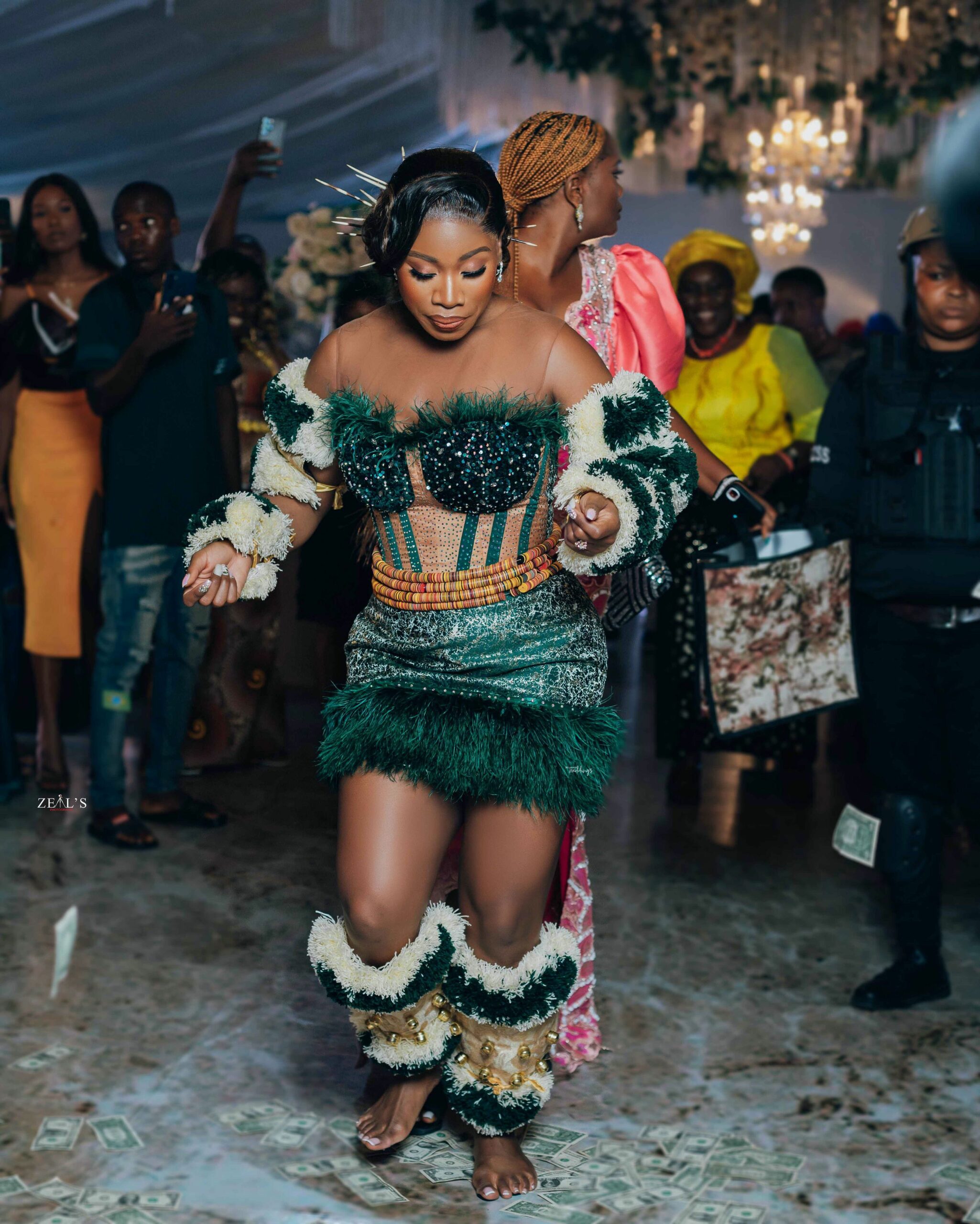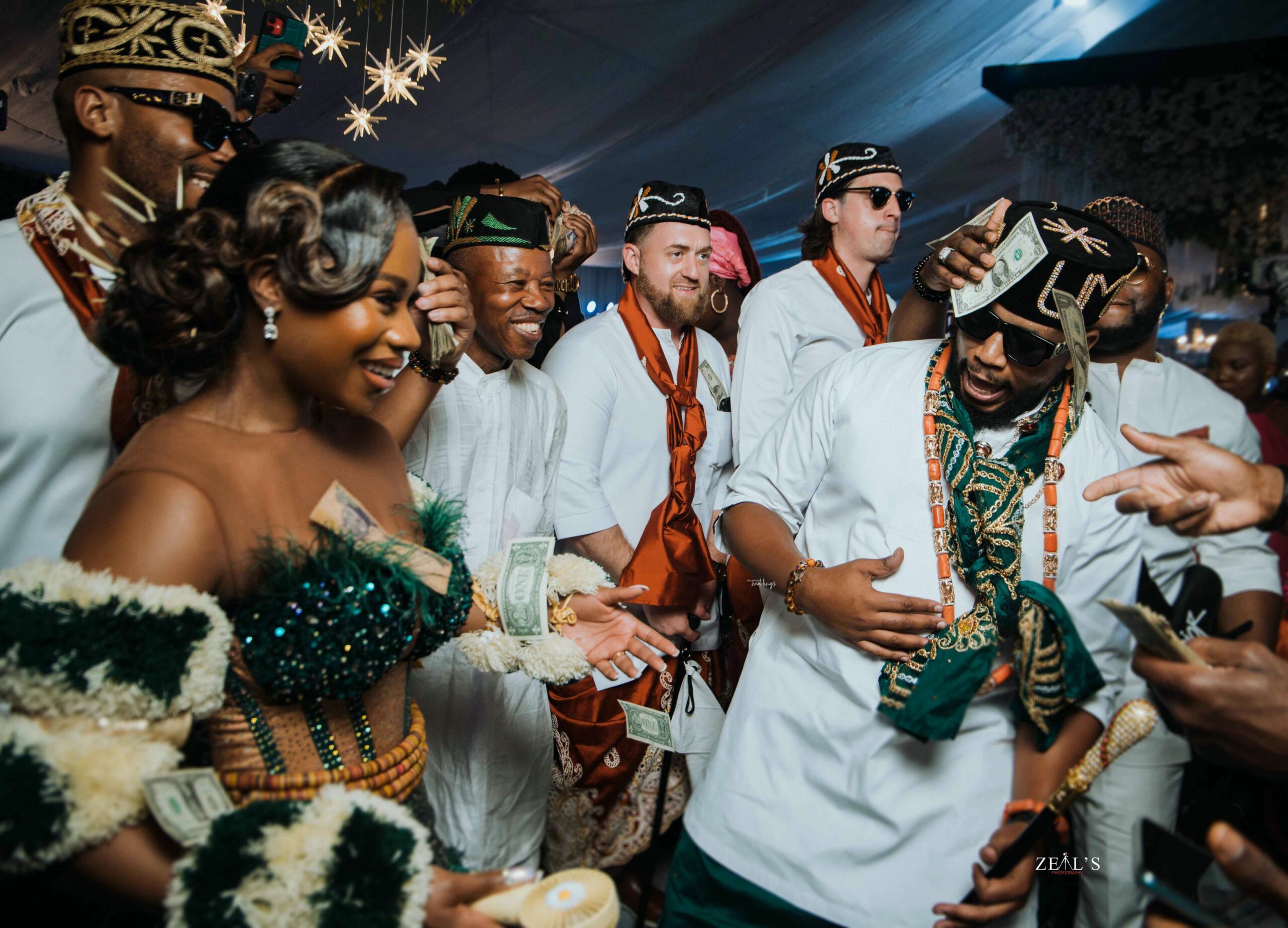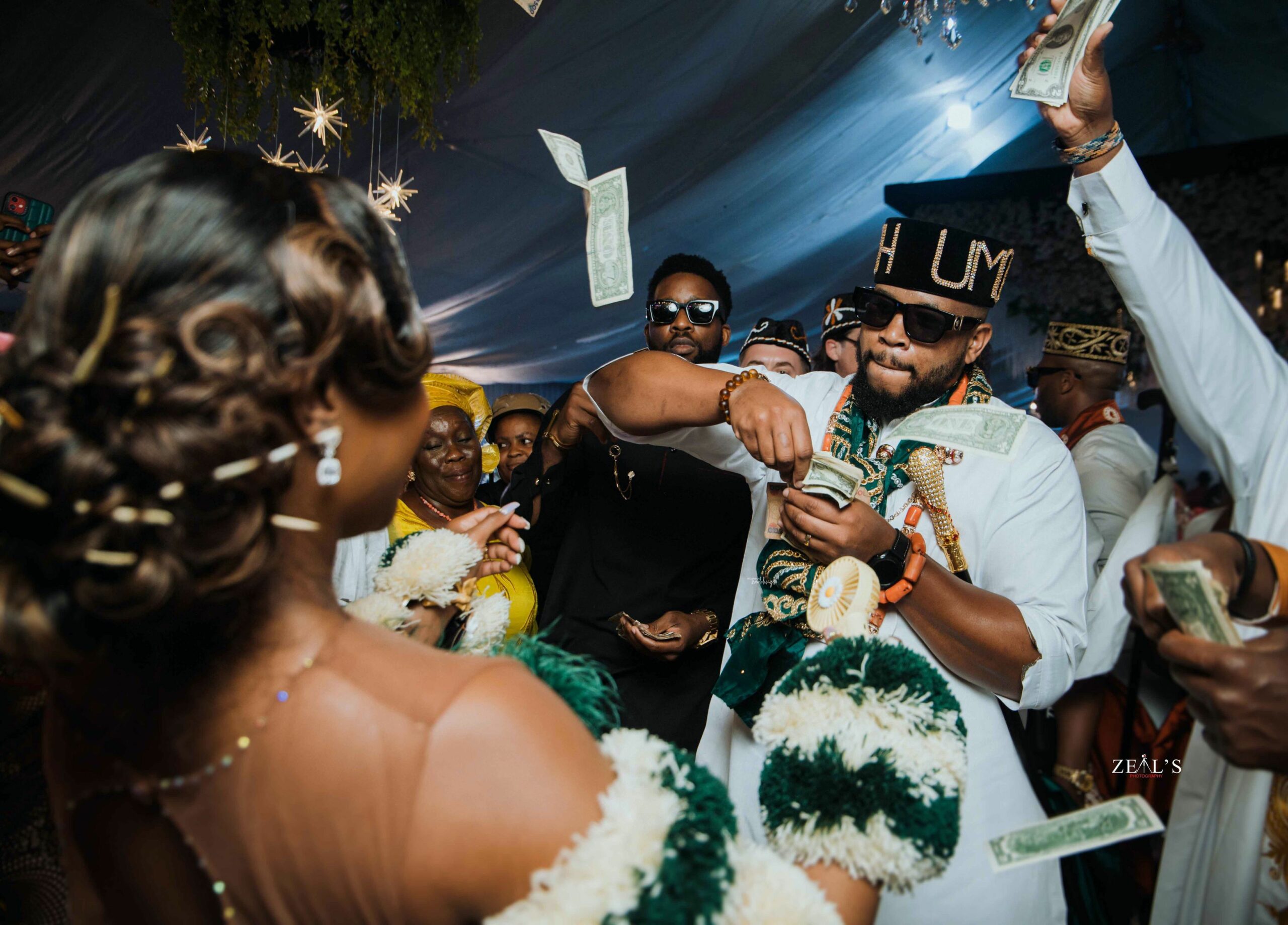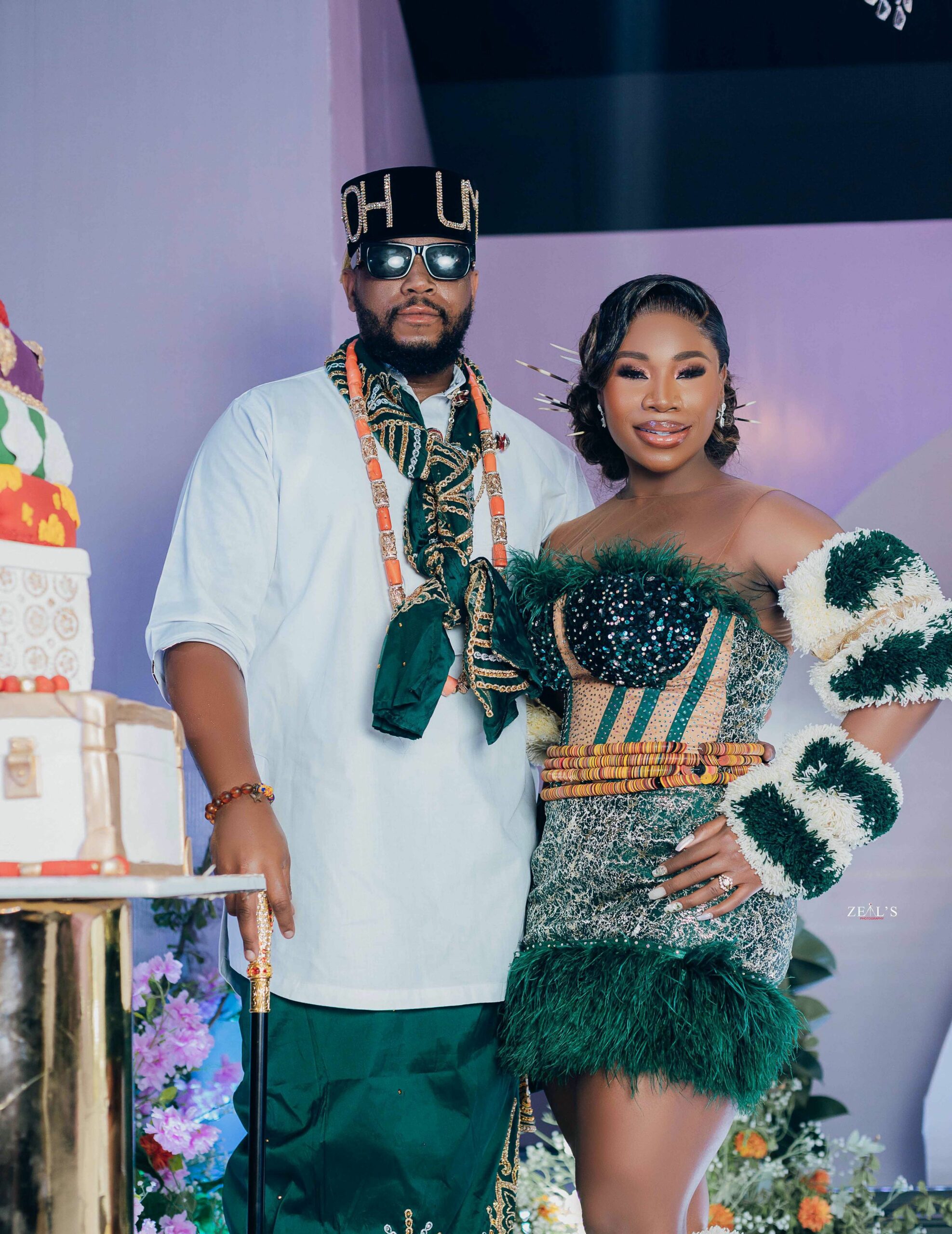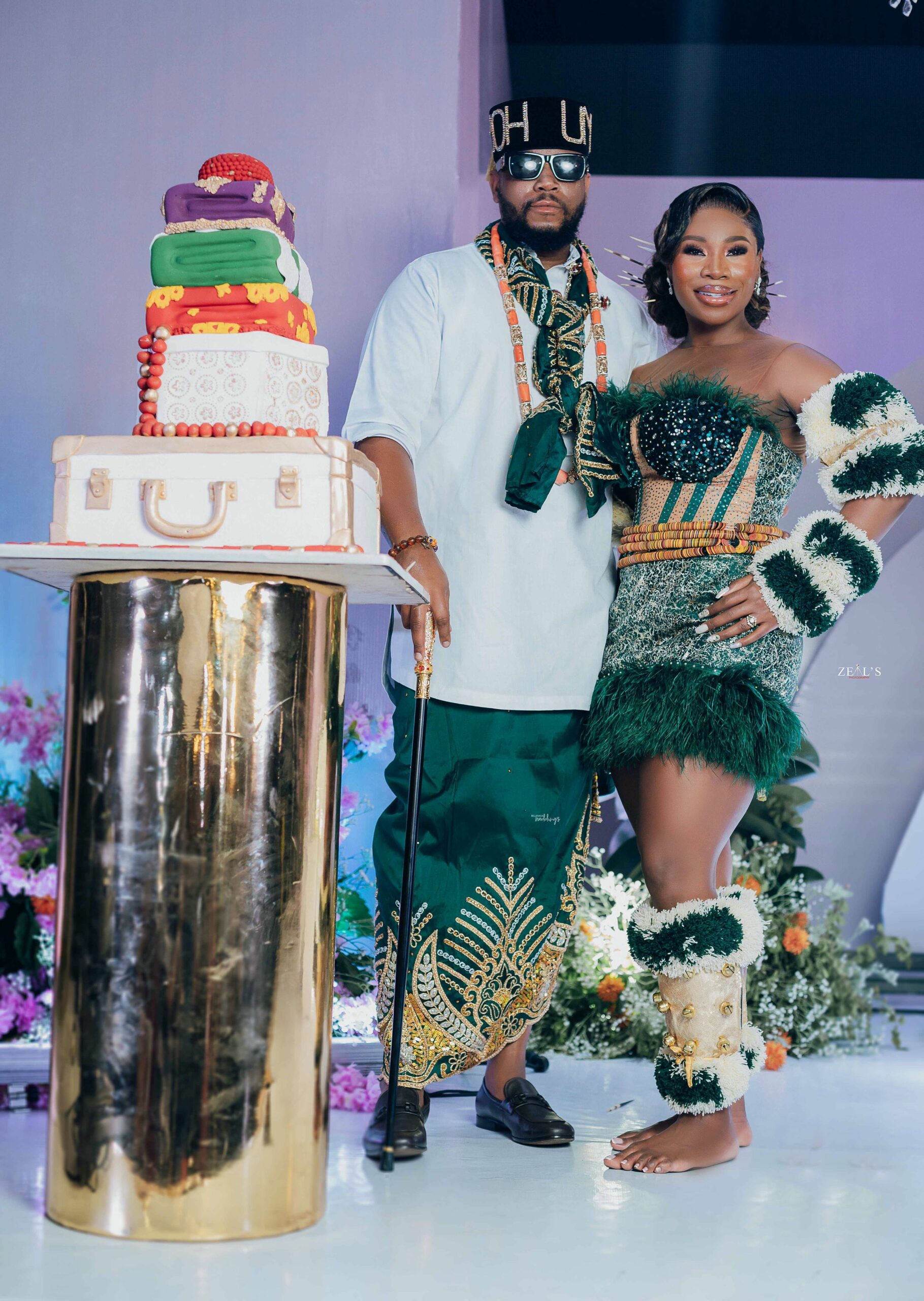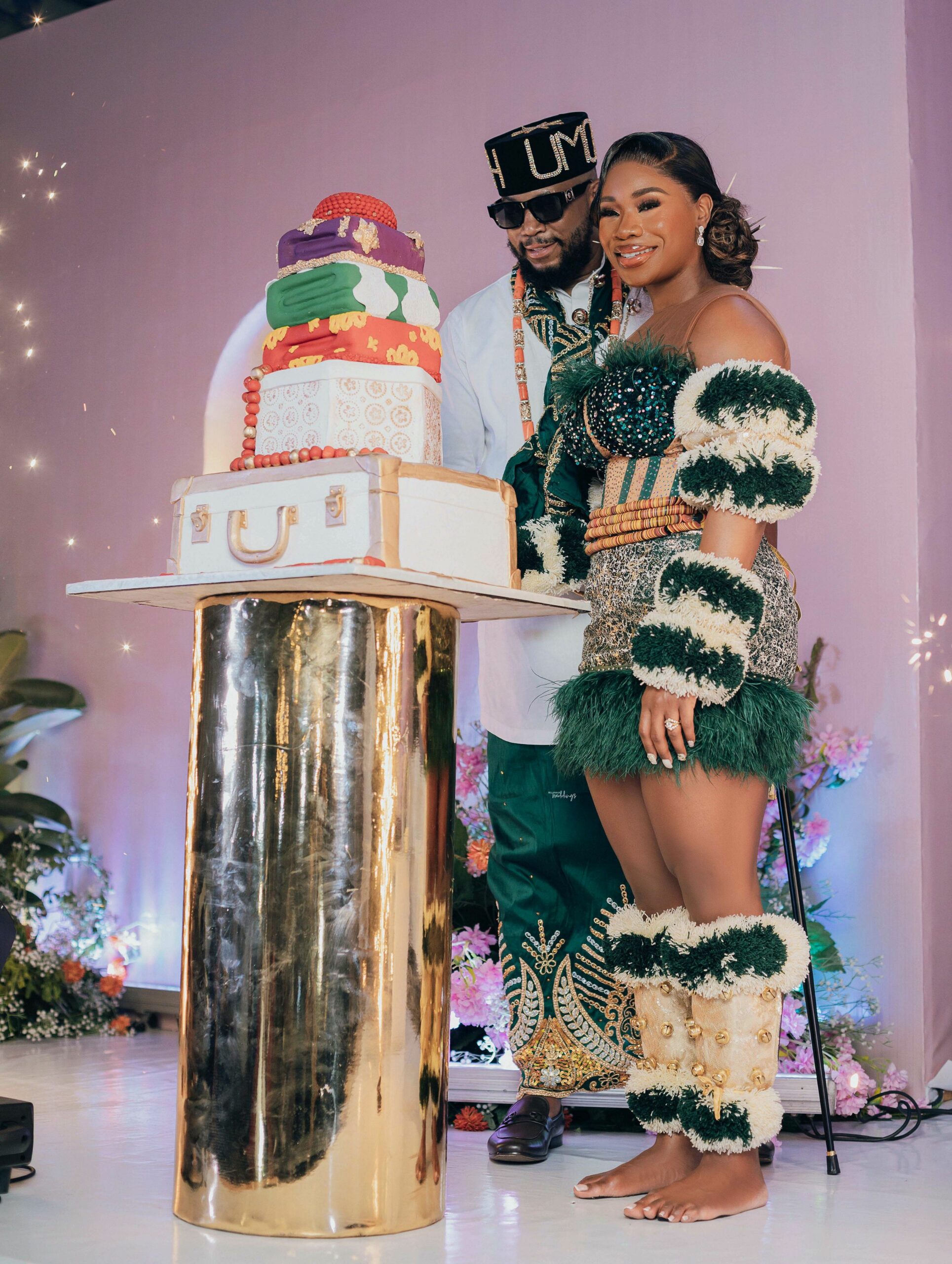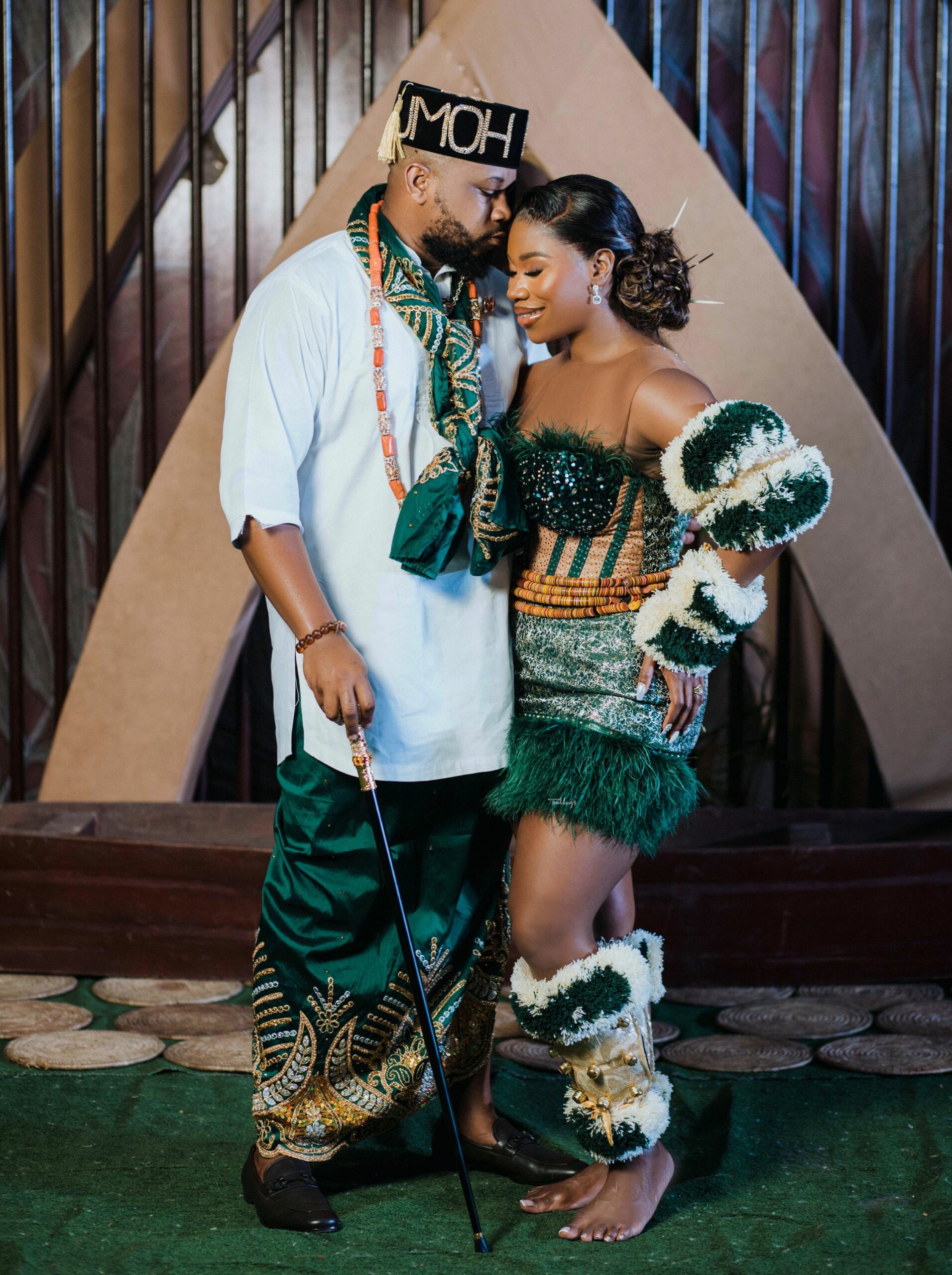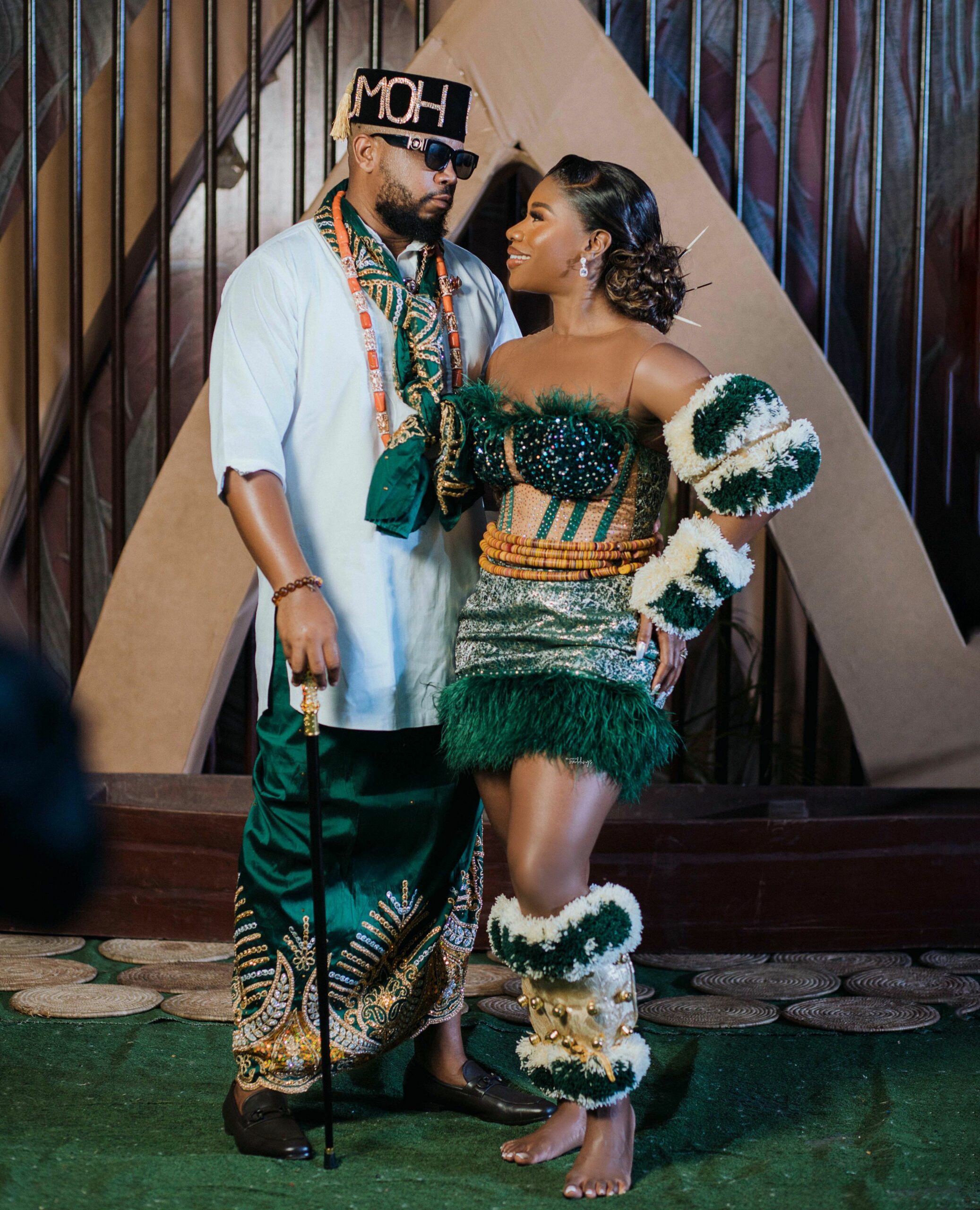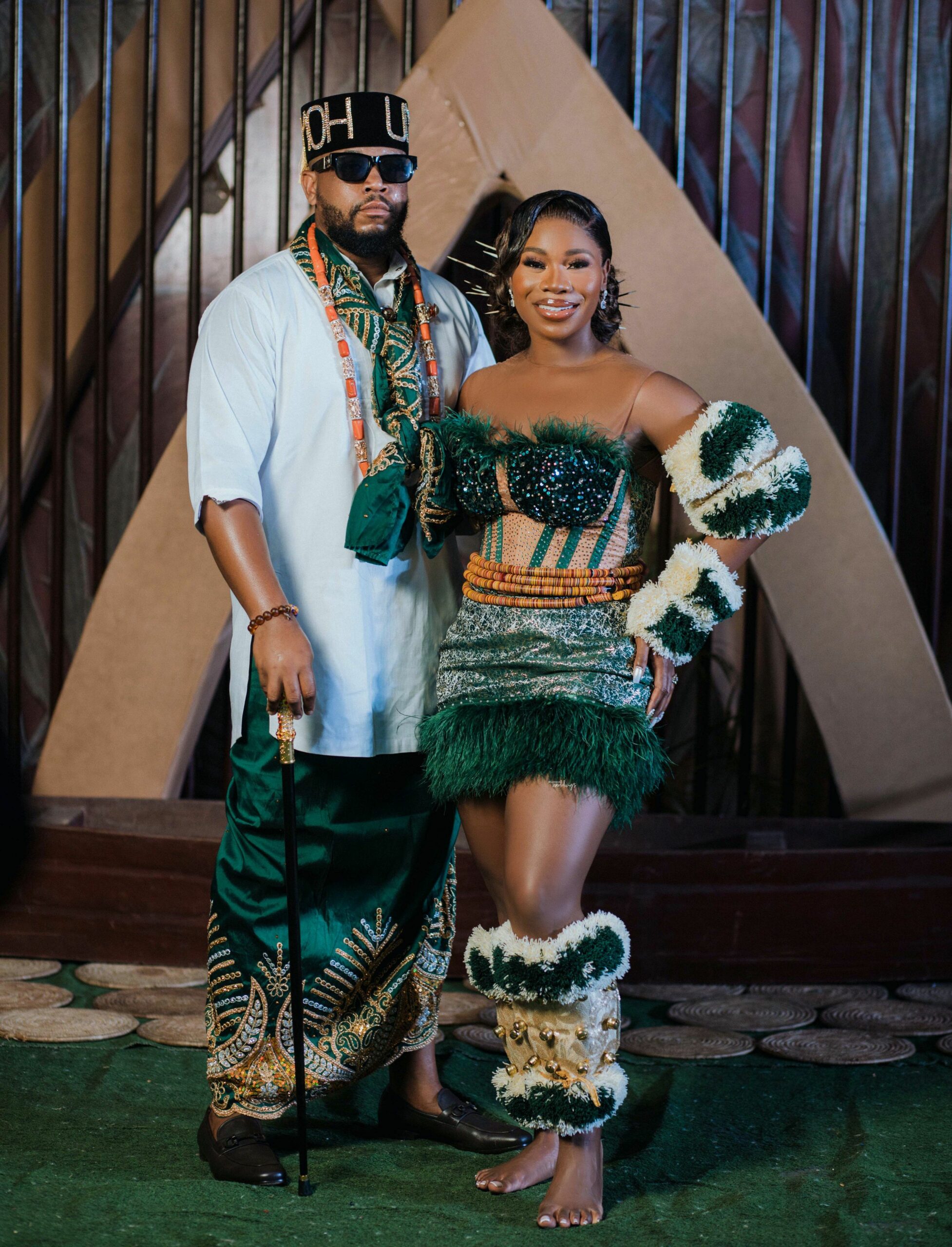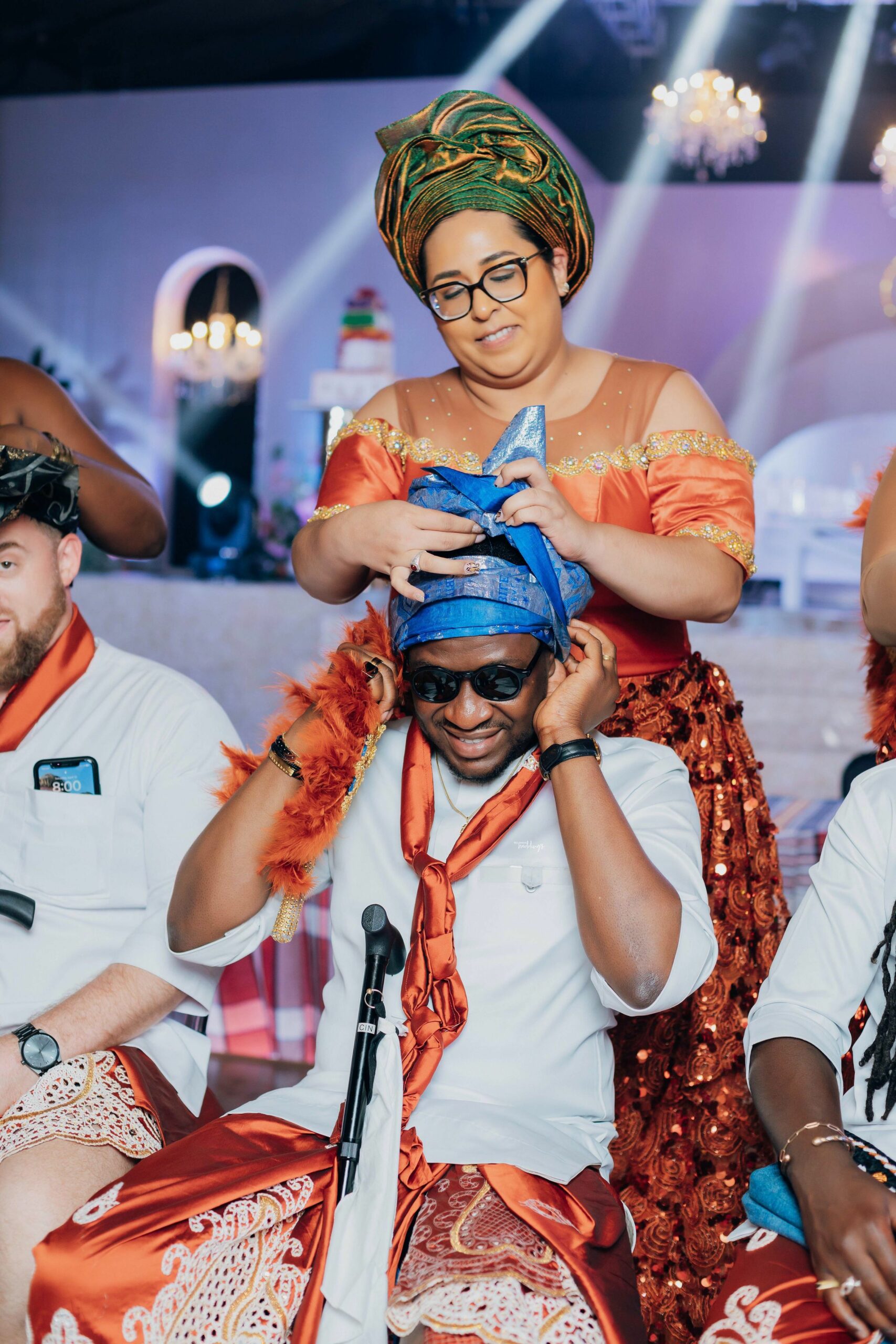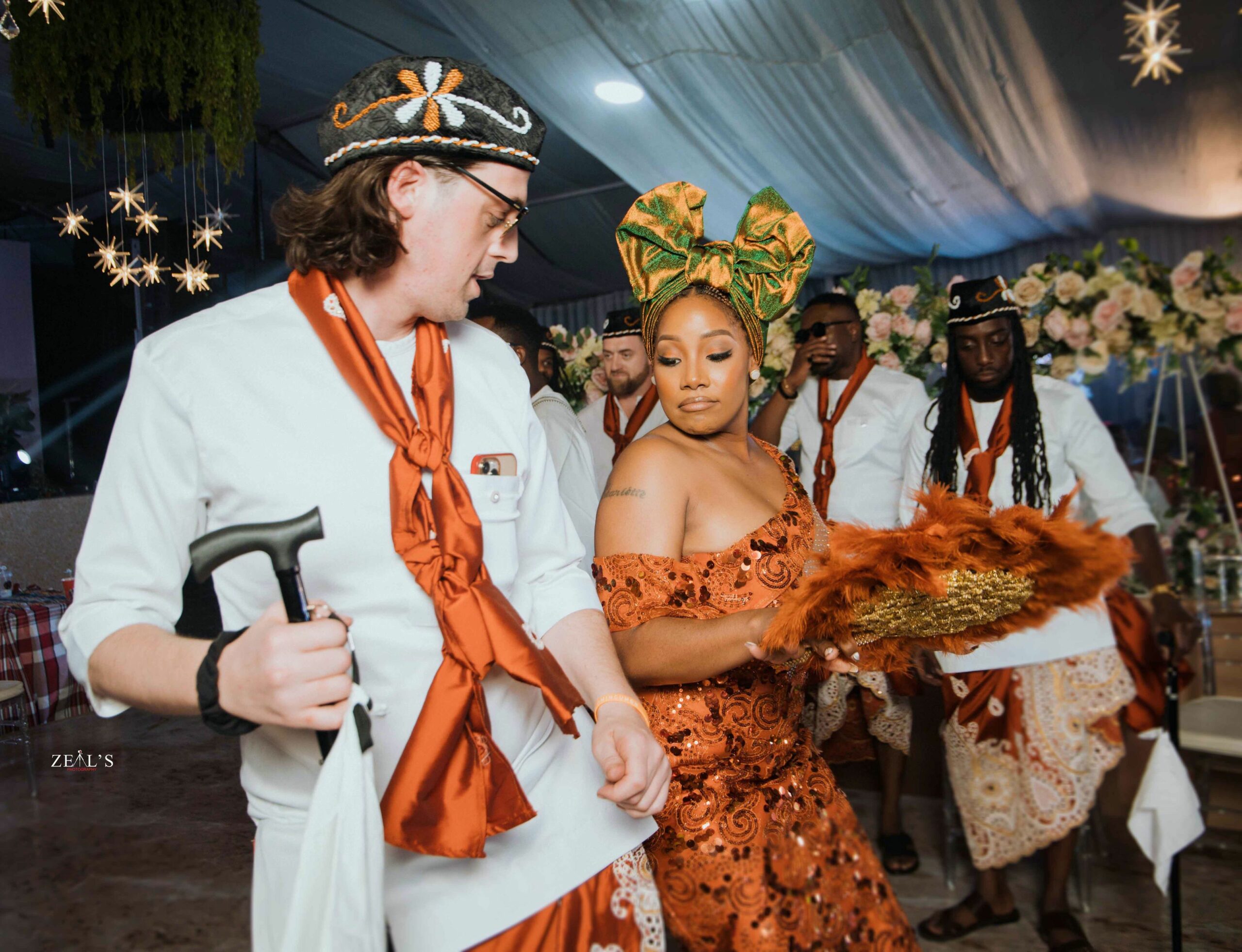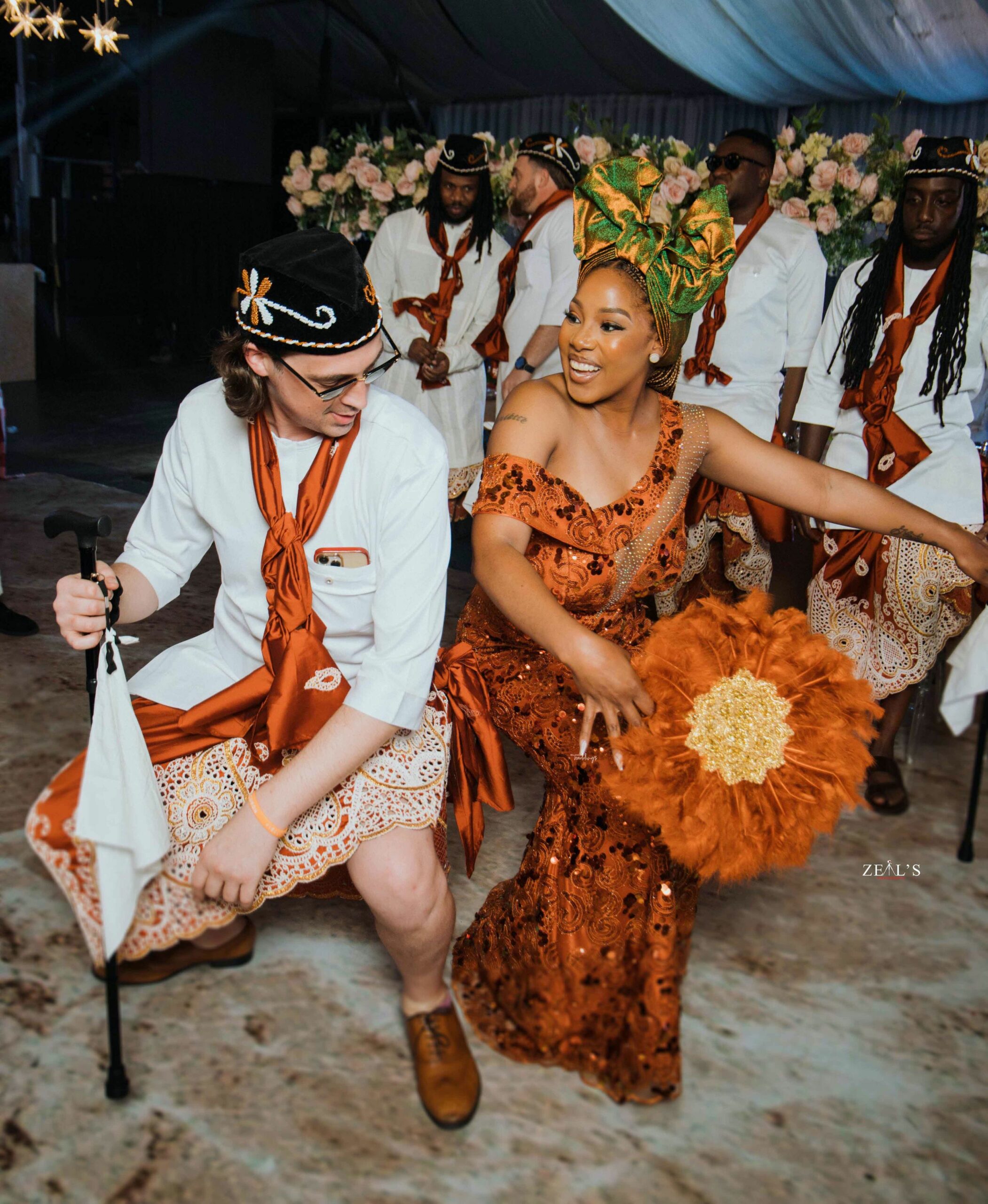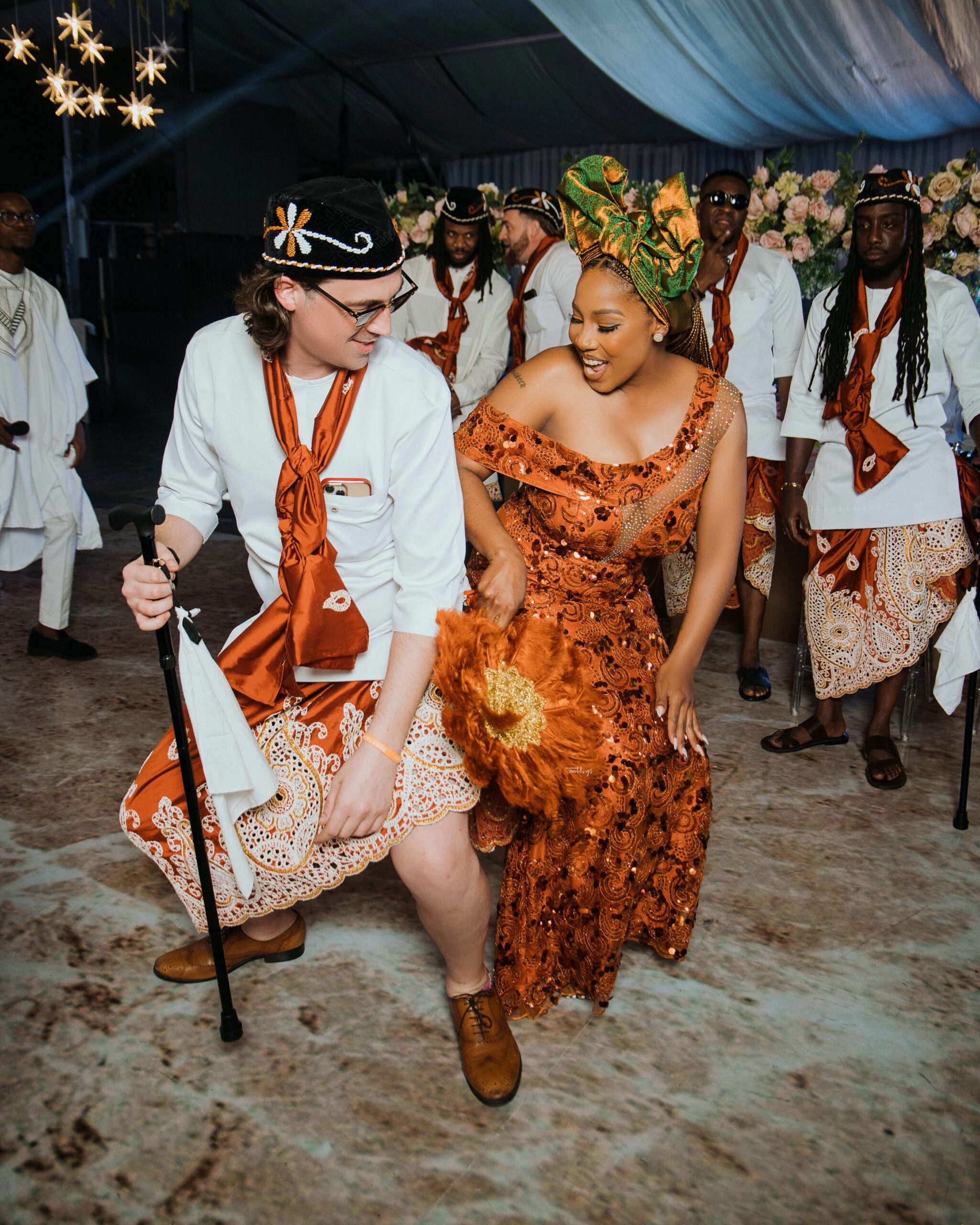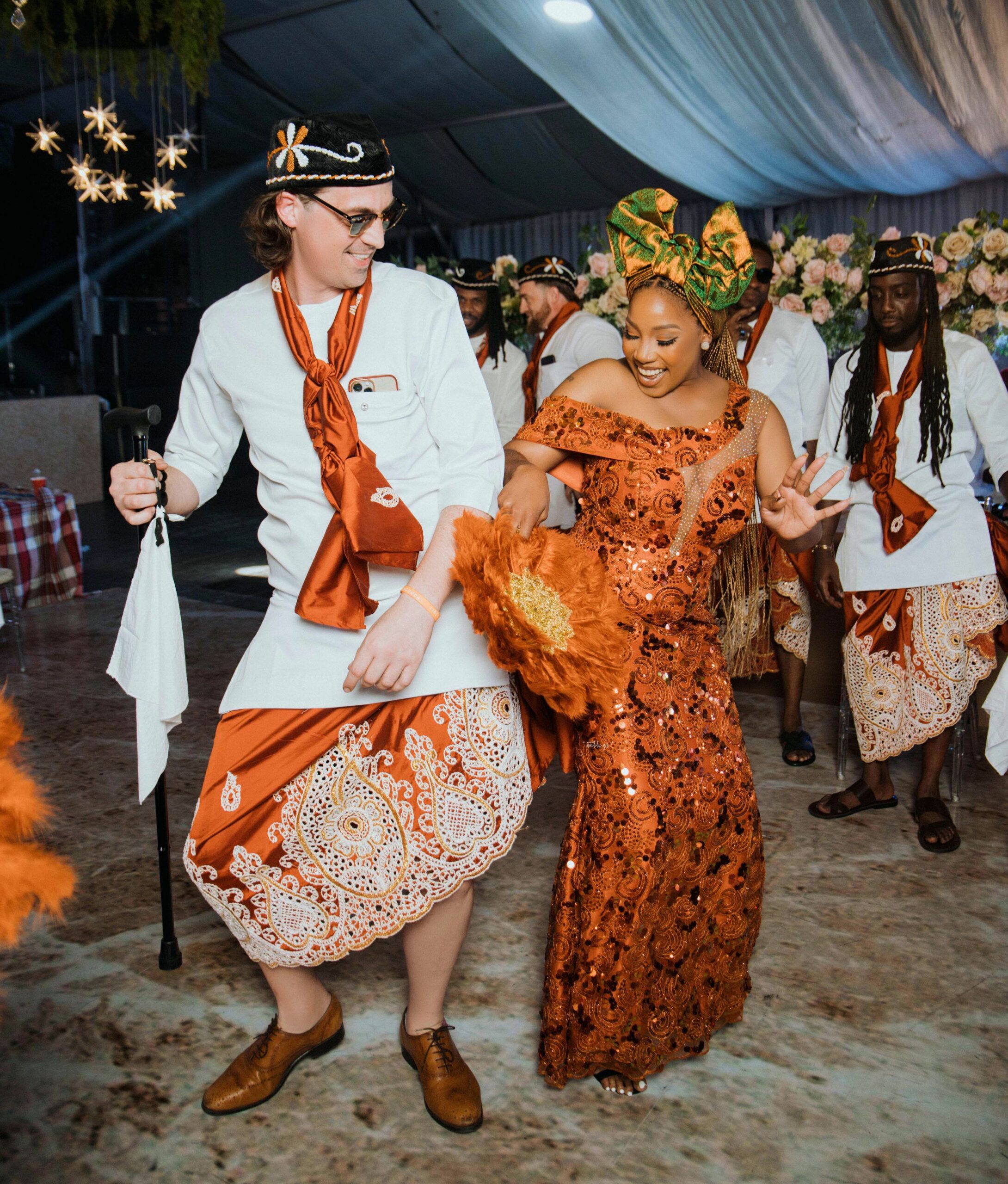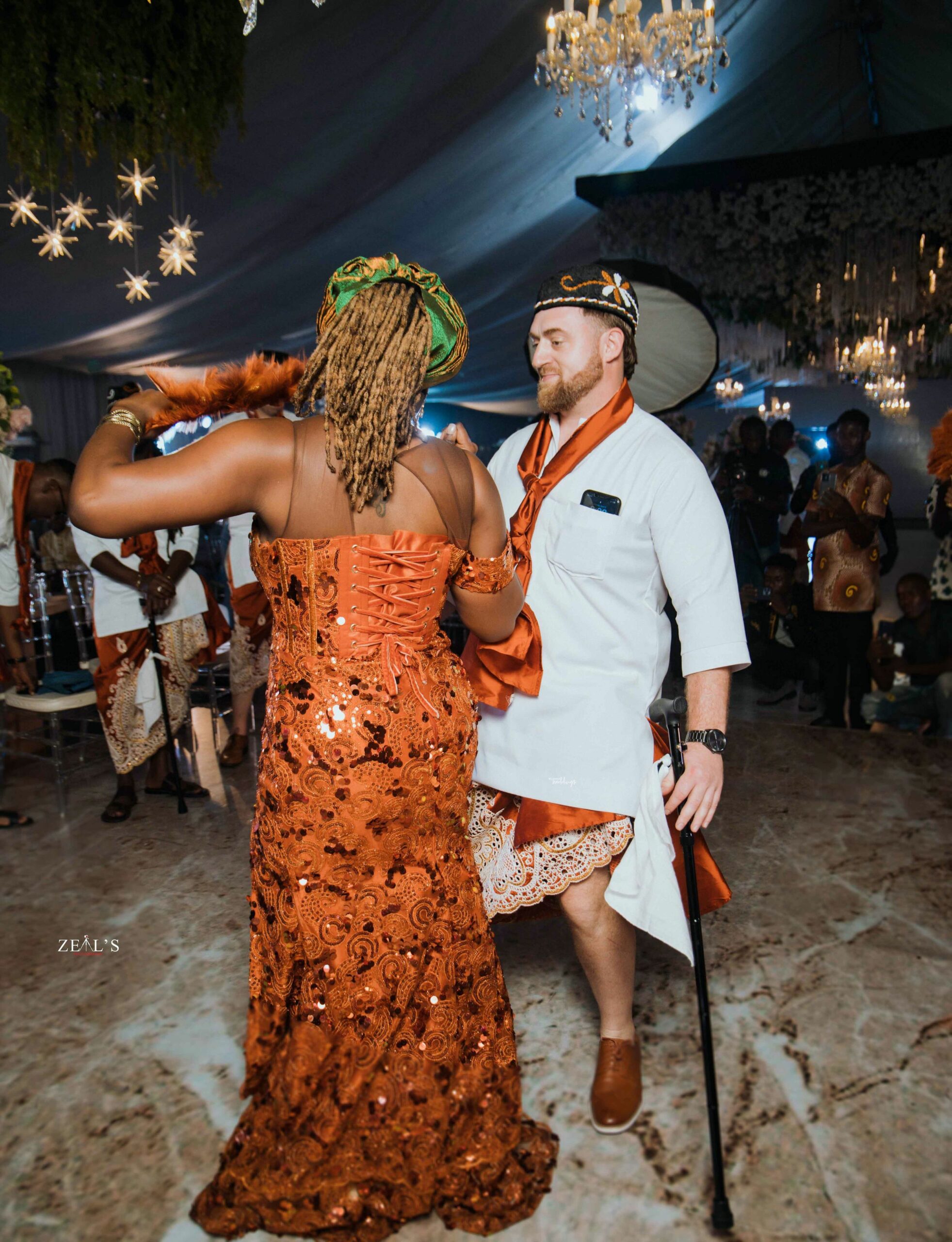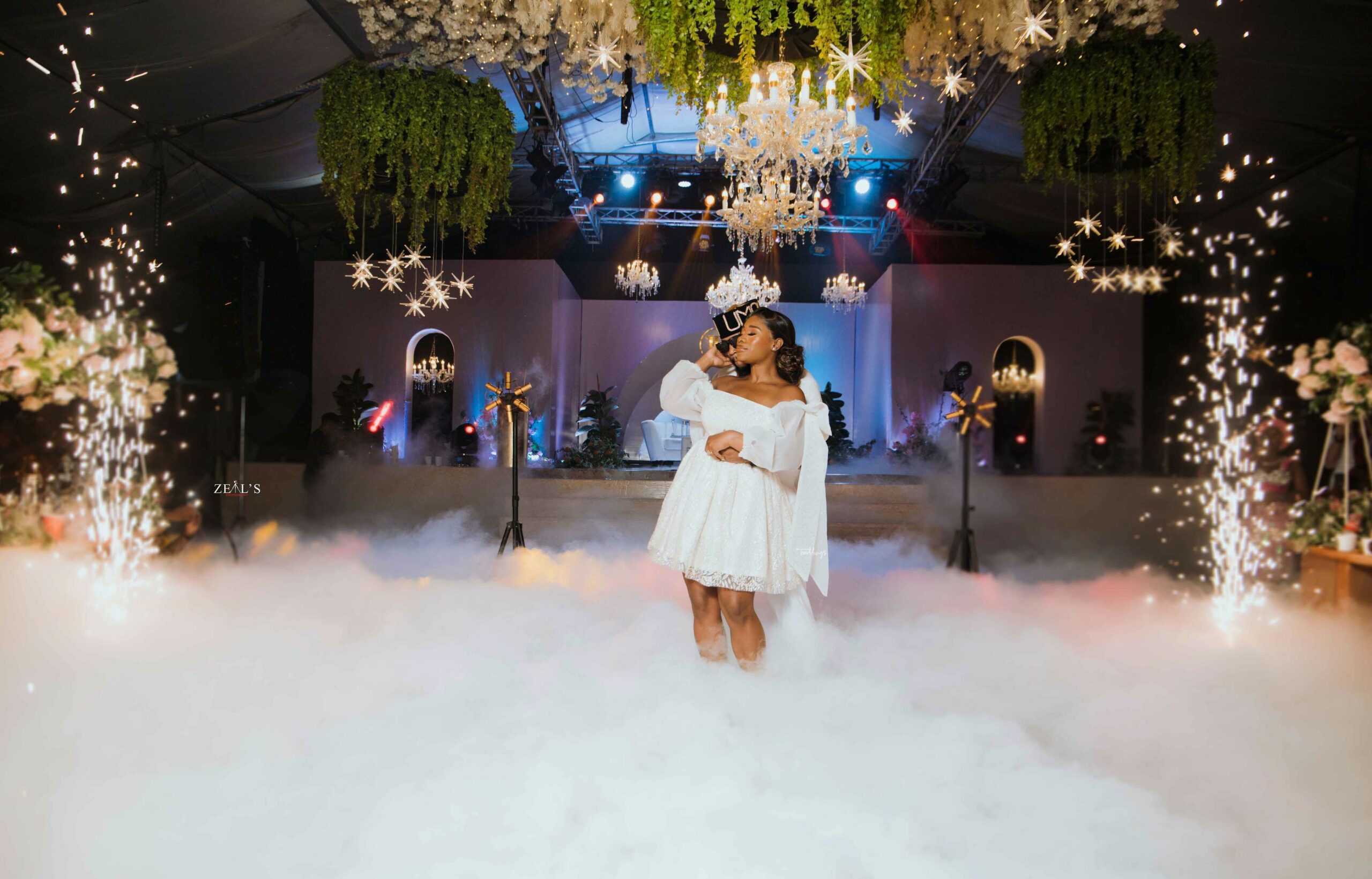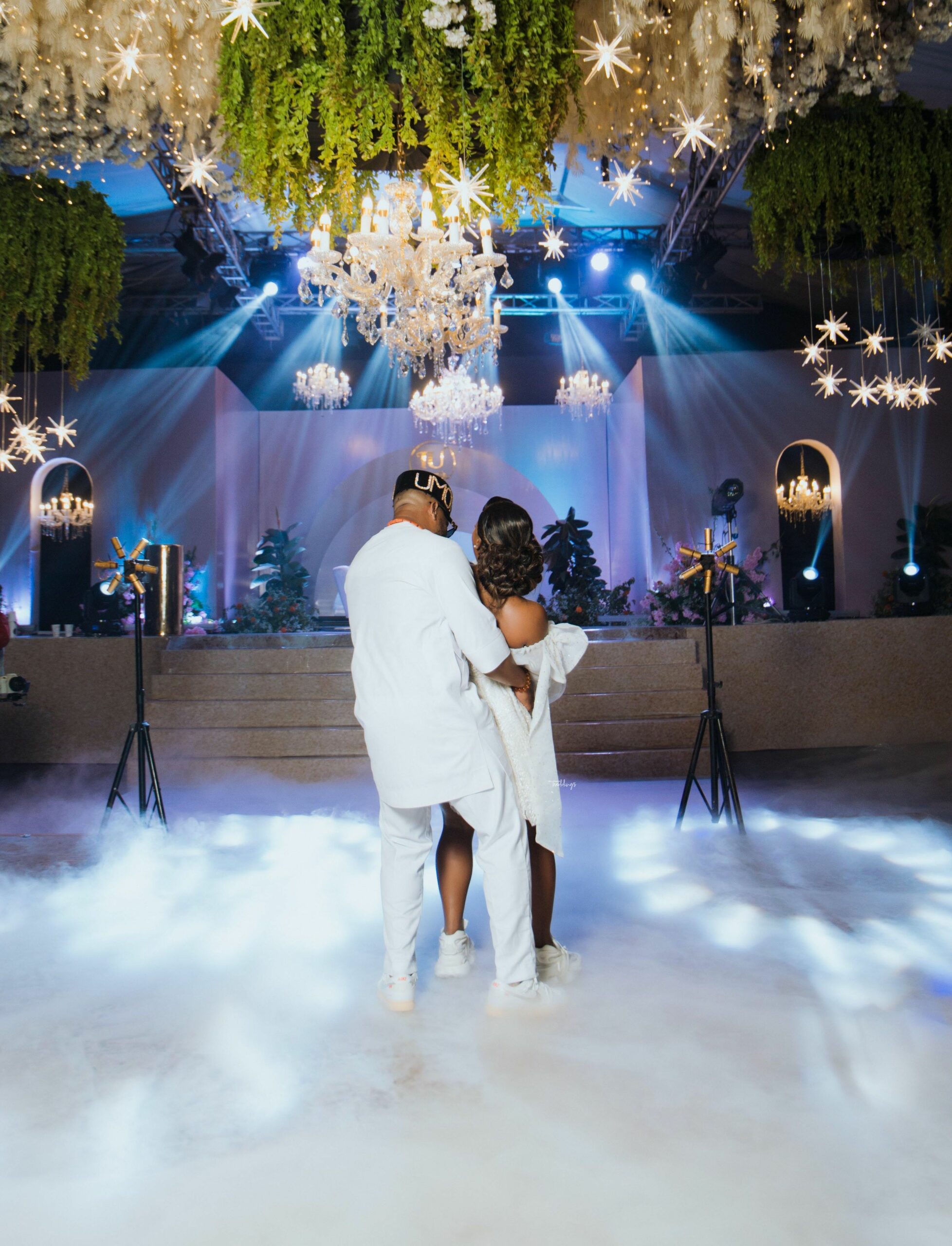 Credits
Bride @ib.flora
Groom @whereiseno
Planner @3003events
Makeup @dumsyglowtouch
Hairstylist @hairbyshayron
Photography @zealsphotography
Videography @cyrilekiyefilm
Live coverage @riversbrides
Robe @deeby_styles
Bouquet @camakabespokepieces
1st Outfit @veekeejames_official
2nd Outfit @deeby_styles
3rd Outfit @deeby_styles
4th Outfit @deeby_styles
5th Outfit @deeby_styles
Gele @juliagele
Cake @patsybakesncatering
Decor @stmaceventz
Venue @aztecharcum
Location @echelonheightshotel
Special effects @dadimeffects
Lighting @beelitelimited
Ushers and servers @reign_ushers
Bouncers @r2security
DJ @djemmyllion
Champagne service @thelotusbistro
Cocktails/ After-party props @Nikkybellng
Catering @dishes_bymavi
The post Ibiye & Enobong Met on Instagram! Enjoy Their Colourful Kalabari-Ibibio Wedding appeared first on BellaNaija - Showcasing Africa to the world. Read today!.
source
https://www.bellanaija.com/2023/07/ibiye-enobong-ibecomingumoh-kalabari-wedding/