In a world brimming with unforgettable experiences, the 2023 Essence Festival has once again left me in awe of its unparalleled impact. Ste...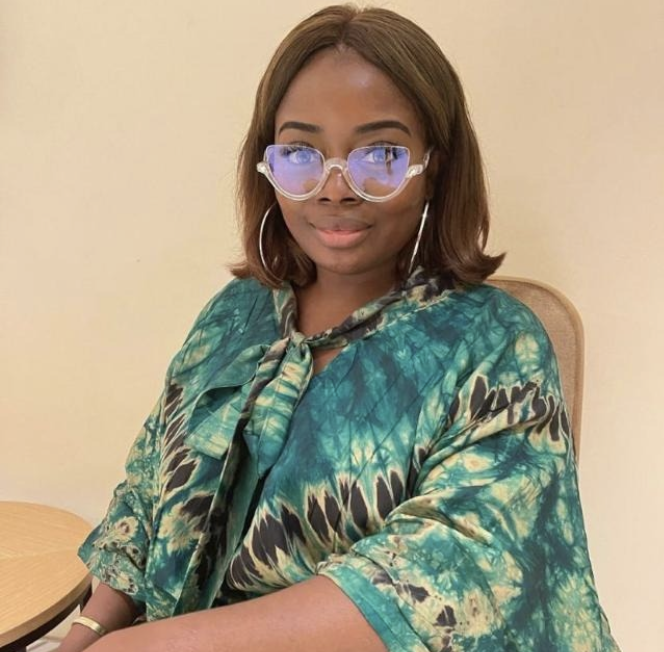 In a world brimming with unforgettable experiences, the 2023 Essence Festival has once again left me in awe of its unparalleled impact. Stepping into the enchanting world of the festival, set in the vibrant city of New Orleans, I knew I was in for something extraordinary. The celebration of black excellence has been a radiant cultural beacon for twenty-nine years, drawing half a million guests annually and earning its rightful place as one of America's grandest music festivals. And let's not forget, being in the birthplace of Beignets and Gumbo from Disney's "Princess and The Frog" only added to my excitement. The captivating collaboration of music and culture that wowed my imagination made this festival an experience like no other.
Oh, should we start with the food? French Street and Bourbon Street served finger-licking cuisine that made me feel like royalty. But I think it's the fun and celebration that top it all. The Essence Festival is held annually for four days, and the hip-hop-themed welcome bash hosted by the Mayor of NOLA, LaToya Cantrell, on day one was pure swankiness. It was a dazzling display of glitz, glamour, and classiness that was off the charts. And guess what? Even politicians played roles like characters from a real-life "Scandal" episode, adding to the excitement!
But the real cherry on top was when none other than chief-of-chiefs, Oprah Winfrey herself, graced us with her presence the very next day. My excitement peaked as I hung onto every word of her wisdom nuggets, especially when she spoke about "The Color Purple" in her soothing voice. Trust me, there were tears of joy flowing from everyone, whether they were famous or not. Levels of celebrity, you know? Just kidding!
Anyway, that was just the beginning of my adventure at Essence. I explored the author pavilion, indulged in the famous Coke Studio, and even had the honour of gracing a fake "prop" cover of Essence magazine. (Yeah, I'm practically a celeb now.) And guess what? I met Beyoncé's stepdad, Richard Lawson. It was a pinch-me moment that had me floating on cloud nine. The Essence Festival was an enchanting whirlwind of pure magic, filled with timeless impressions. The soulful music and the camaraderie shared with fellow African festival attendees made it all the more memorable and left me with cherished memories to last a lifetime.
Amidst my new adventures, something truly historic happened — the birth of Africa Day. Its celebration heightened as Essence honoured the brilliance of Nollywood, our vibrant film industry. The inaugural event brought together the crème de la crème of Nollywood. The next day was Ghana Day, adding its own spice to the festivities. It was giving a combination of Naija jollof rice spiced with Ghanaian waakye.
Nigeria Day at Essence Festival was a showstopper held at the impressive New Orleans Ernest N. Morial Convention Center, America's largest exhibit hall. I also had the privilege of witnessing Toyosi Etim-Effiong, the founder of That Good Media and the mastermind behind "Nigeria Day at Essence," in action. She convened a diverse crowd, from esteemed veterans to rising stars, and walked us through the origins of Nollywood, providing a fascinating exposé of its growth and impact. The panel on "Partnership Opportunities in the African Creative Industry," led by Akintunde Marinho, added further depth to the discussion. I was today years old when I learned from her panel that the term "Nollywood" was coined by a New York Times writer named Norimitsu Onishi, who observed film production in Lagos, Nigeria, in 2002.
Other captivating panels delved into crucial topics within the African creative industry throughout the day. Keynote addresses and discussions by prominent figures like Daniel Etim Effong, Osas Ighodaro, and British-Nigerian actress Gina Yashere shed light on the challenges and triumphs within the industry. We were treated to a sneak peek of the upcoming film "The House of Secrets," and the excitement in the audience reached a fever pitch.
Amidst the stylish and colourful crowd, I couldn't help but be captivated by the guest of honour who truly stole the spotlight: Richard Mofe-Damijo (RMD), the newly-drafted Oscar member and CAA-signed star. Rocking customised "Warri" airforce sneakers and an avant-garde green ensemble, RMD's presence commanded a standing ovation and a thunderous chorus of "daddy yoo" chants from his esteemed peers- as he explained how he stayed relevant throughout his career.
We also witnessed captivating panels that delved into topics crucial to the growth and future of the African creative industry. Daniel Effiong's keynote address, "Accelerating the Growth of the African Creative Industry through Cultural Exchange," set the stage for insightful discussions and strategic planning. The sessions were further enriched by the presence and contributions of industry veterans and A-listers, including Stella Damasus, Deyemi Okanlawon, Stan Nze, Shawn Faqua, Yolanda Okereke, Mofe Duncan, Seun Ajayi, Timini Egbuson, Ayoola Ayolola, Omowunmi Dada, and renowned film distributor Ijeoma Onah. As they shared their journeys and experiences, we journeyed back in time, reliving their impressive careers and gaining a deeper appreciation for their impact within the industry; an industry now ready to standardise its export to the rest of the world.
The festival also showcased emerging Nigerian filmmakers through the Essence Film Festival Shorts, moderated by Maliz Mahop. Filmmakers like Majibe Uchibeke, Oluwatoyin Giwa, Ifeanyi Ezieme, and Nkem Denchukwu impressed us with their exceptional short films, showcasing fresh and innovative storytelling from the Nigerian and diaspora film scene.
A standout moment was when Deniece Laurent-Mantey, Special Advisor at the US Department of State, passionately highlighted the American government's commitment to recognizing and supporting African creatives globally. Her emphasis on preserving Africa's diverse culture and heritage resonated with me, as it showcases their desire to uphold the continent's resilience and creativity, ensuring the representation of its significant contributions throughout history.
As the day ended, heartfelt closing remarks from Barkue Tubman-Zawolo, Ama Larbi, and Toyosi left us inspired and grateful for the striking experiences shared throughout Nigeria Day at Essence. The promise of a bigger Nigeria Day next year leaves us on our toes.
The Essence Festival of Culture truly stands up to its reputation as "a party with a purpose." It celebrates Black excellence and delves into essential topics within the African American community, leaving no stone unturned. It uplifts and showcases immense talent while addressing vital issues and providing resources in various areas. By opening its doors to Africa's burgeoning creative industry, the festival makes a bold statement, acknowledging the financial impact of this inclusion.
The creative economy alone is one of the world's fastest-growing sectors. It's truly incredible to witness firsthand how this sector contributes to the rapid expansion of the global creative economy, offering employment opportunities and generating income for millions.
Africa's creative industry, including the thriving film sector, has seen astronomical growth, underscoring its substantial economic potential. The Nollywood film industry has experienced remarkable success, reaching annual revenue of $22M, according to Zippia. These figures highlight the significant revenue potential for African filmmakers, actors, and artists in digital entertainment. Speaking of numbers that don't lie, last year's edition alone grossed $48.6 million in taxes, $189M in GDP, and an economic impact of $327M to New Orleans, creating 3,605 jobs and producing over $120M in labour income! So much to emulate.
Reflecting on my experience at the Essence Festival, I'm grateful for being part of this celebration of culture and excellence. It's a festival that entertains and profoundly impacts the global creative landscape. Nigeria Day at Essence is a testament to Nollywood's vibrancy, resilience, and boundless potential. It's a celebration of talent, a platform for vital discussions, and an opportunity for emerging filmmakers to shine. I'm thrilled to have been part of this momentous occasion. A major shout out to the Ghanaian contingent, Juliet Ibrahim and Chris Attoh, who showed up for Ghana day, and the rest of the African film industries telling our stories (Hello, Cameroon & SA.)
From the first feature film, "Palaver," made in 1926, to Herbert Macaulay's establishment of the first cinema in Nigeria in 1903, the journey of Nigerian cinema is filled with fascinating moments. Essence Festival 2023 has once again pushed the boundaries, celebrating African cinema and leaving us eagerly awaiting what the future holds for Nollywood and the African creative industry.
The post Sahndra Fon Dufe: Nollywood Takes Center Stage at Essence 2023 appeared first on BellaNaija - Showcasing Africa to the world. Read today!.
source
https://www.bellanaija.com/2023/07/sahndra-fon-dufe-at-essence-2023/