Growing up, I loved reading the recommended literary texts and all comprehension passages in my English textbooks. Anyone familiar with the...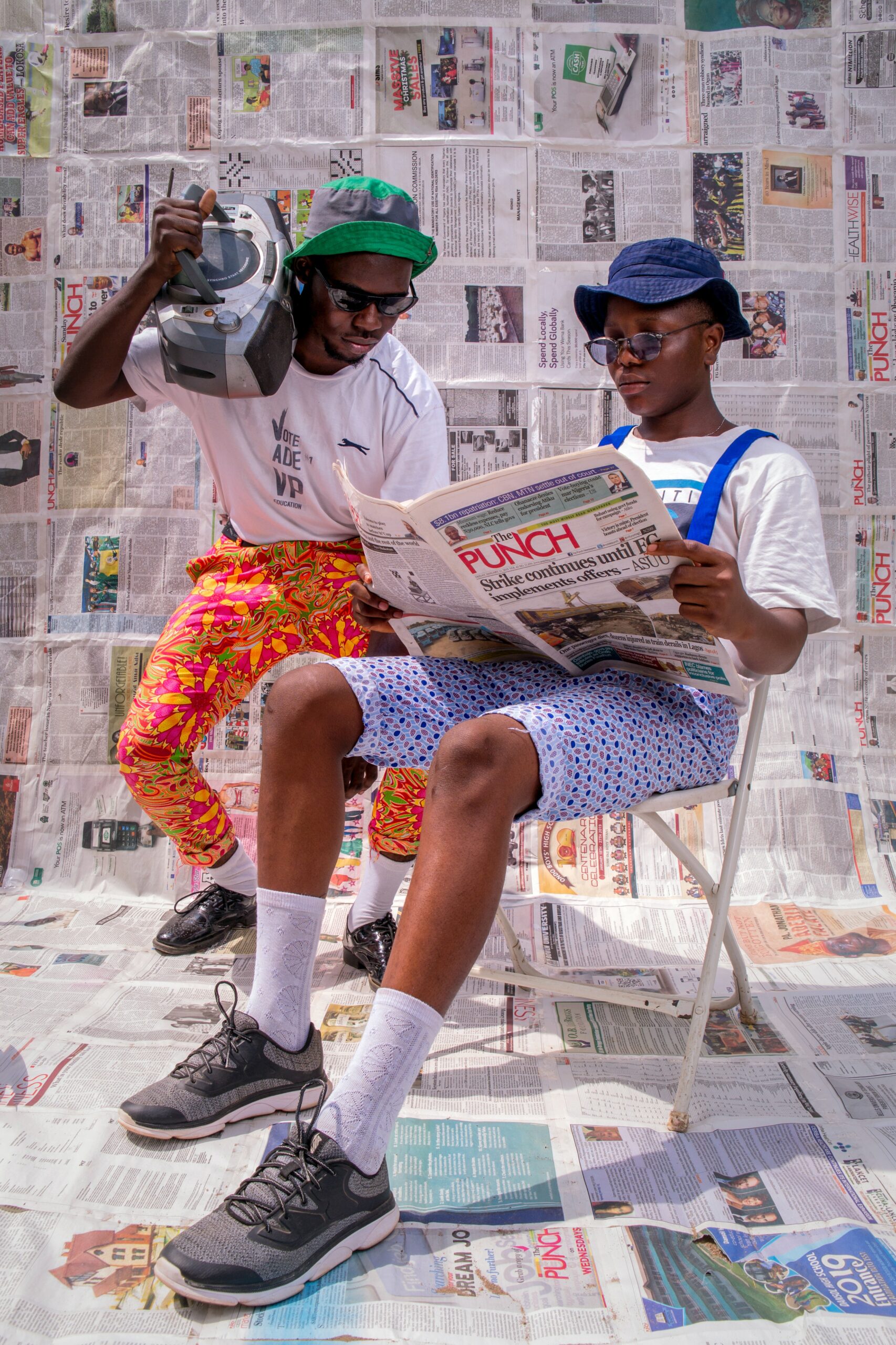 Growing up, I loved reading the recommended literary texts and all comprehension passages in my English textbooks. Anyone familiar with these primary school textbooks and literary texts would know that a number of these stories are usually about a wicked grandmother, grass-to-grace stories, or a son of the soil who made it and came back to save the soil from a problem and other stories. These stories eventually inspired the kind of stories I would later start writing. Initially, I only wrote stories that fit within those themes, but my writing evolved when I began considering different perspectives and stopped limiting myself.
I was also exposed to narratives of politicians embezzling public funds and performing rituals to win elections. These stories were popular and concerning, as they highlighted the suffering of the masses while politicians prospered. There were popular but derogatory narratives about the corruption of Nigerians, and the idea that relocating abroad was the only solution to our problems. The Nigerian story I was exposed to was told through a lens of despair and hopelessness. This baffled me. Was Nigeria really that bad? Surely, there must be things to be proud of despite the many challenges we face.
I believe the storyteller plays a crucial role in the storytelling process, just as important as the story itself. Unfortunately, many media outlets tend to focus on negative news about Nigeria, not because there is nothing positive to report, but because bad news sells better. Even when good news does emerge, media houses are often in the habit of spinning agendas to generate clicks. As citizens, it's our responsibility to take ownership of the narrative and focus on promoting our country's positive aspects. If we constantly talk it down, we'll only reinforce negative stereotypes and further damage our image. Incomplete stories emerge because they're one-sided; they lack vital information that's essential to understanding the bigger picture
Yes, there are cases of corruption and extreme poverty in our nation. However, it is important to acknowledge that this is not the entirety of our story. The Nigerian story belongs to the Nigerian people and the consequences of constantly speaking negatively about our country will be felt by us. Therefore, we must be mindful of the stories we choose to amplify and focus on highlighting the elements of love, strength, and faith that are core to our stories. While we cannot ignore the challenges that our country faces, we must tell these stories with hope and inspiration for a better Nigeria rather than with despair.
Nigeria is a country of great diversity, and our unique blend of cultures and talents is what makes us truly great. Our youth are incredibly talented, and our music has become popular around the world. Nigerians are constantly coming up with amazing innovations, and many of our citizens are making significant contributions to other countries. Despite the challenges we face, Nigerians are known for their strength and resilience. We have incredible stories of survivors of terrorism in the North who have overcome insurmountable obstacles. Our armed forces have also shown great bravery and dedication in securing our nation. Nigerians are known for their creativity, and our creative industries have experienced remarkable growth in recent years. These are the inspiring stories that make up the Nigerian story.
It's important for media outlets to combat single stories by avoiding misleading headlines that promote clickbait. This practice only perpetuates single stories and undermines the credibility of the news they report. Instead, it's essential for media houses to be thorough and unbiased in their reporting. All of us also have a role to play – from what we share on social media to the videos we promote, and voices we amplify, we must learn to tell more nuanced stories of our country and people. By sharing objective and credible stories with a lens of hope and empathy, we can work towards rebuilding our nation's image.
***
Feature Image by Eze Joshua for Pexels
The post Daniel Adebayo: There's a Nigerian Story Outside Despair and Challenges appeared first on BellaNaija - Showcasing Africa to the world. Read today!.
source
https://www.bellanaija.com/2023/08/daniel-adebayo-nigerian-story/