Emmanuel and Nikisha are our lovebirds for today and we are taking one major note` from their story – never fail to go for what you want. ...
Emmanuel and Nikisha are our lovebirds for today and we are taking one major note` from their story – never fail to go for what you want.
Right from the moment Emmanuel saw Nikisha, he knew that he wanted her to be a part of his life. He was able to get her contact and despite her trying to push him away, he never gave up. Well, we can say his efforts paid off eventually as they are now on a forever journey. We can't get enough of the beautiful colours they are adding to our day with their lovely pre-wedding shoot. We are so excited for this beautiful Nigerian-Ghanaian union and we bet you will fall in love with every frame as you scroll.
Enjoy their pre-wedding shoot and love stories below: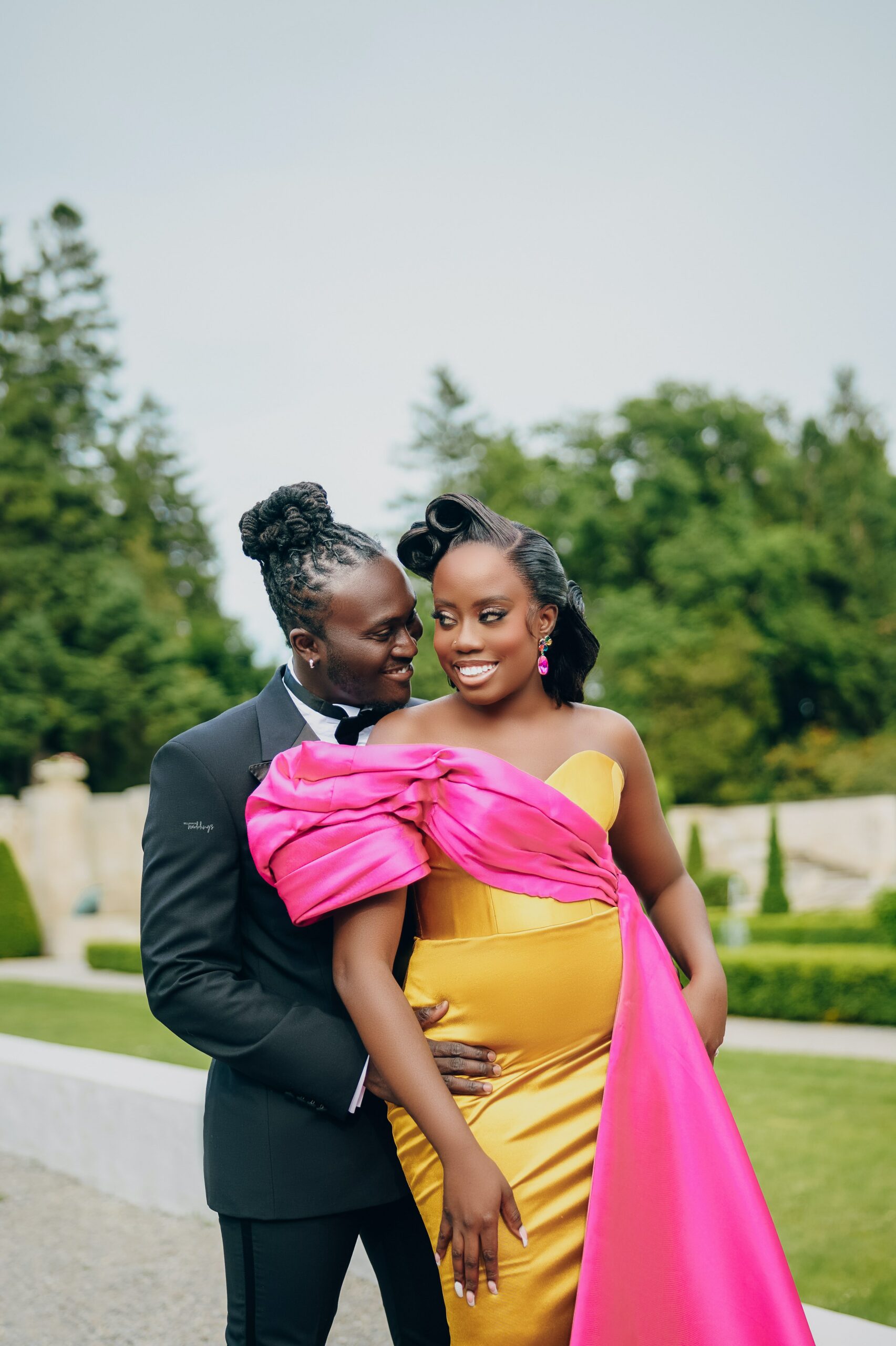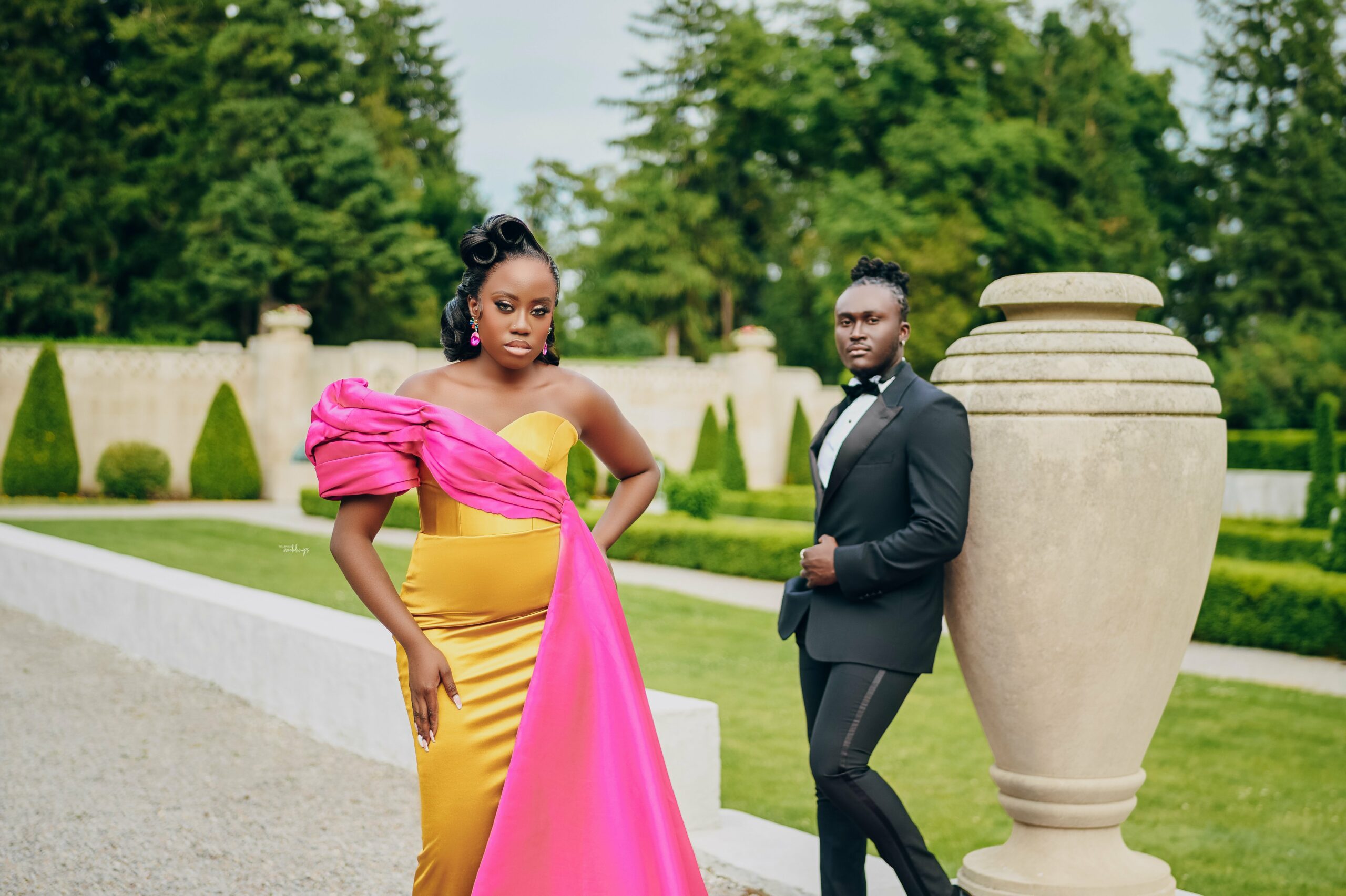 How we met
By the bride, Nikisha:
We started our love story in New York City in August 2019. Emmanuel fell in love with me when he saw me at a mutual friend's get-together. We stayed in touch and checked up on each other once in a while after he somehow got my number from a mutual friend. A few months later, he spontaneously decided to move to Canada for "work", but I think he took the opportunity because of me. Our love story started when he moved from Massachusetts to Toronto. My focus was getting my nursing license, while Emmanuel was so persistent. But he didn't stop, he was fascinated with my drive to get a nursing license. I used as many excuses as I could, but he would even stay on FaceTime with me, pull all-nighters while I studied, and offer to help as well.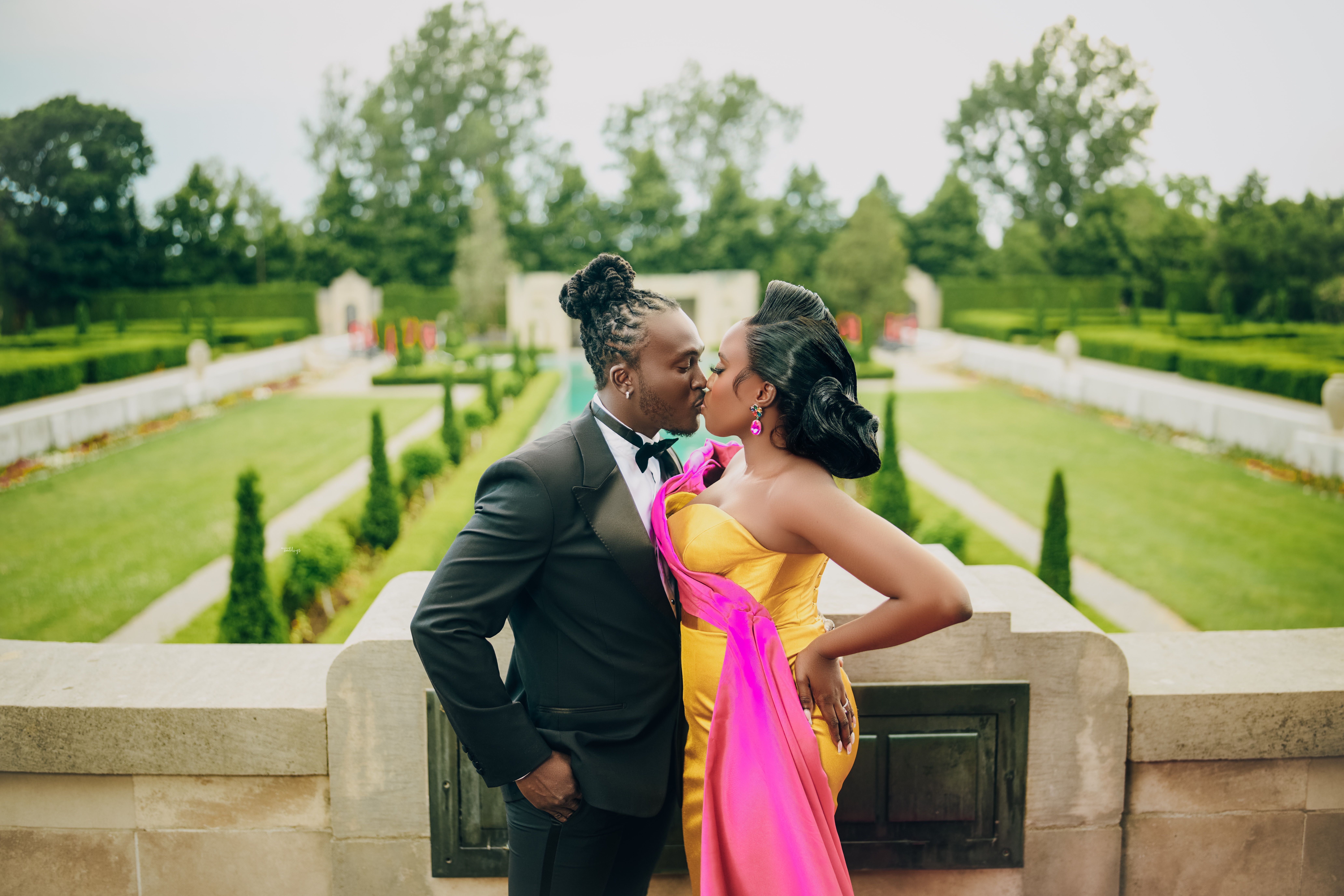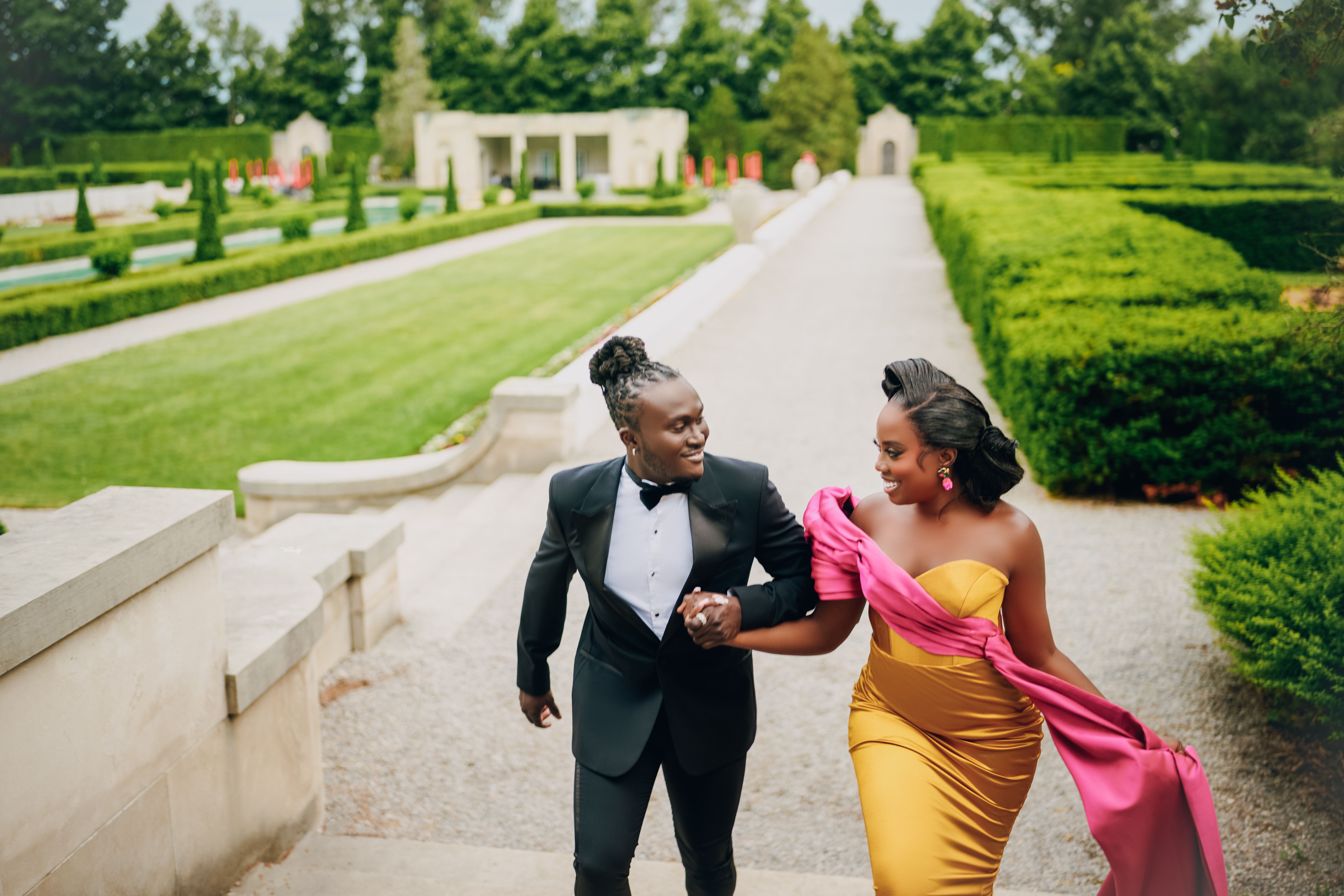 Then, in September 2020, I decided to give him a chance. We got to know each other better and explored many food places together (me being a foodie), and our favourite places to go were Coco Fresh and Hong Shing. In December 2020, I fell in love with Emmanuel, the man who merely spotted me from across the room. We have been inseparable ever since, and on January 23rd, my birthday, I said YES to the man of my dreams. There is no one else I can imagine living my life with. The two of us have recently purchased our first home together, visited family members in Ghana and Nigeria, and I am very excited to see what the future holds for us.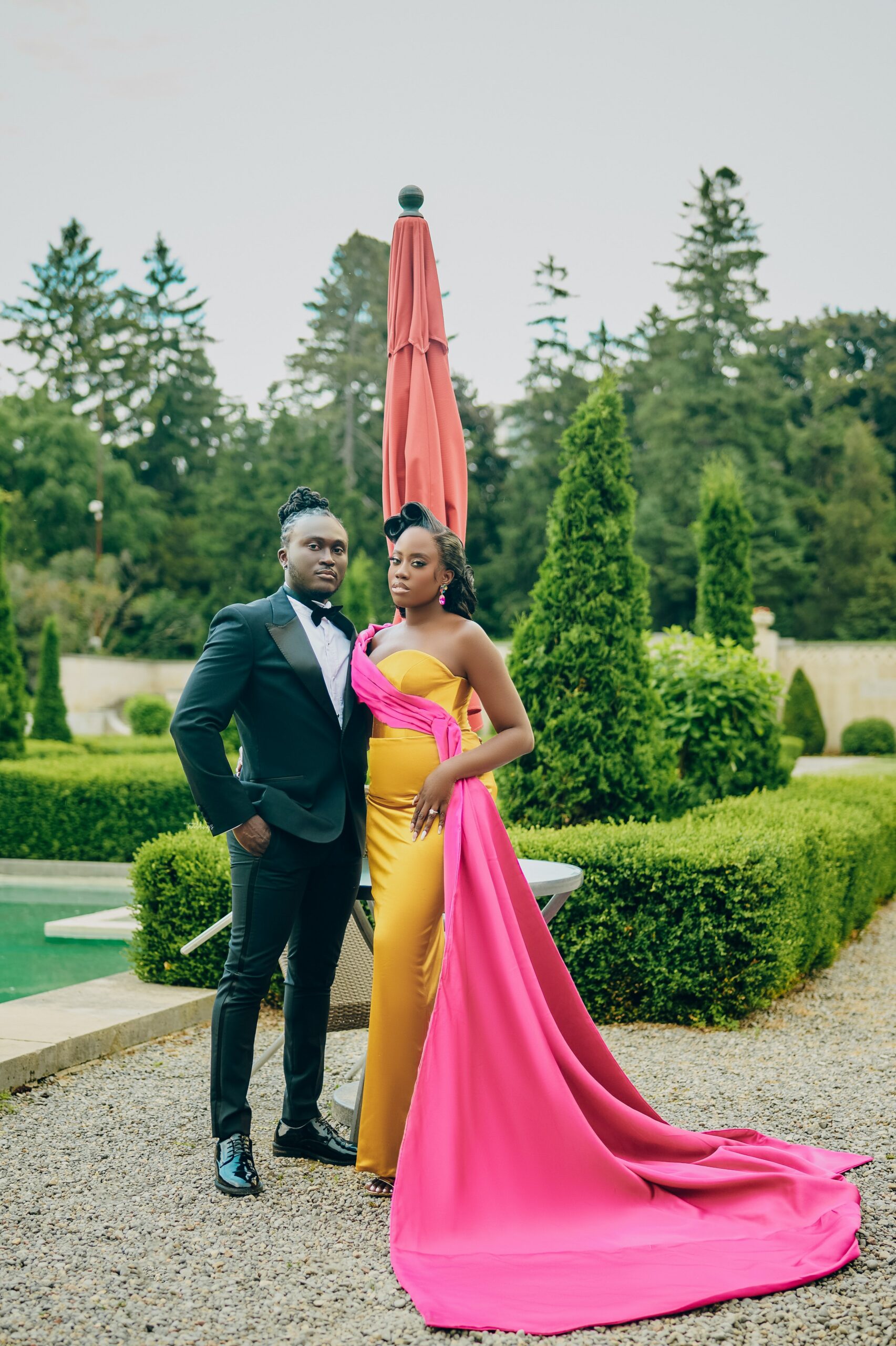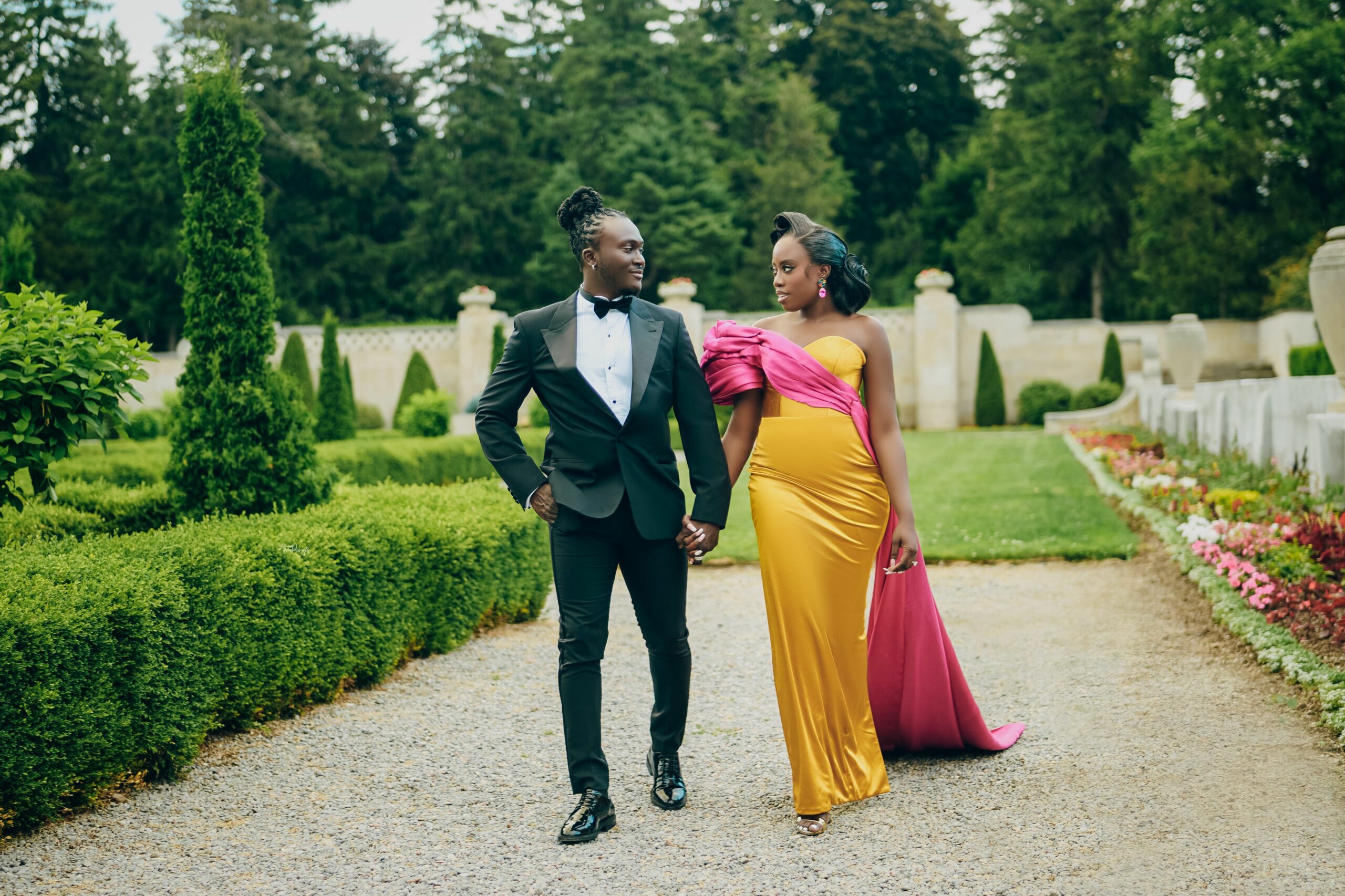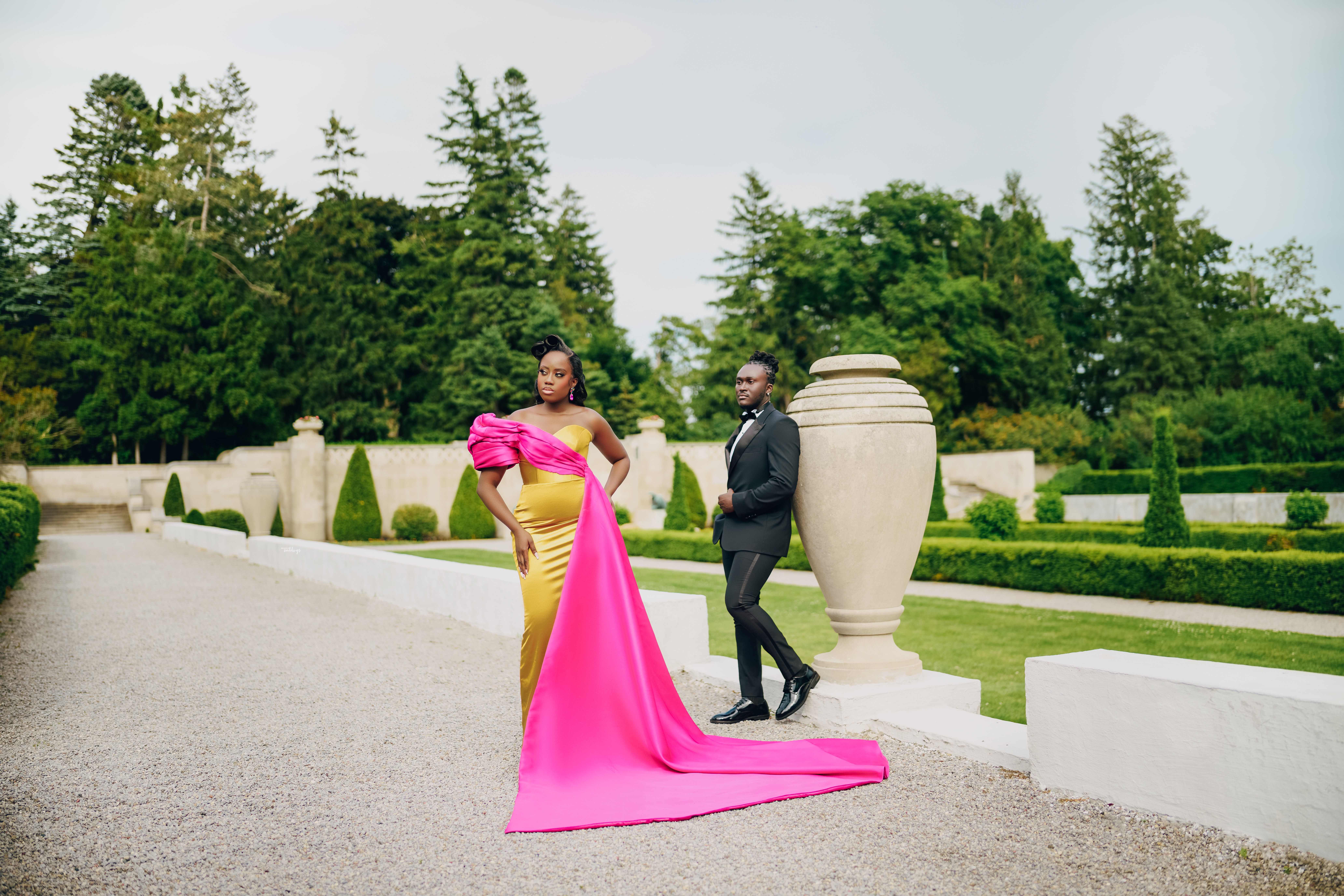 How we met
By the groom, Emmanuel:
Nikisha and I met for the first time in 2019 in New York City. I was at a party with my guys when I spotted this young lady with her girls. I knew immediately that this woman was special. When I approached her, she cut the conversation short and told me she had to leave without providing her phone number. So I approached the individual who organized the party to inquire about Nikisha, only to discover that they were Canadians. Fortunately, my company needed someone for a project in Canada near the end of the year, and as soon as I heard about the project, I told my supervisor I would be interested. As a result, I moved here from Massachusetts in February 2020. As time passed, I told a friend to connect with a girl here in Canada. Finally, my friend told me she knew a single girl and cautioned me to be serious. So I asked her for photographs, and guess what? It was Nikisha.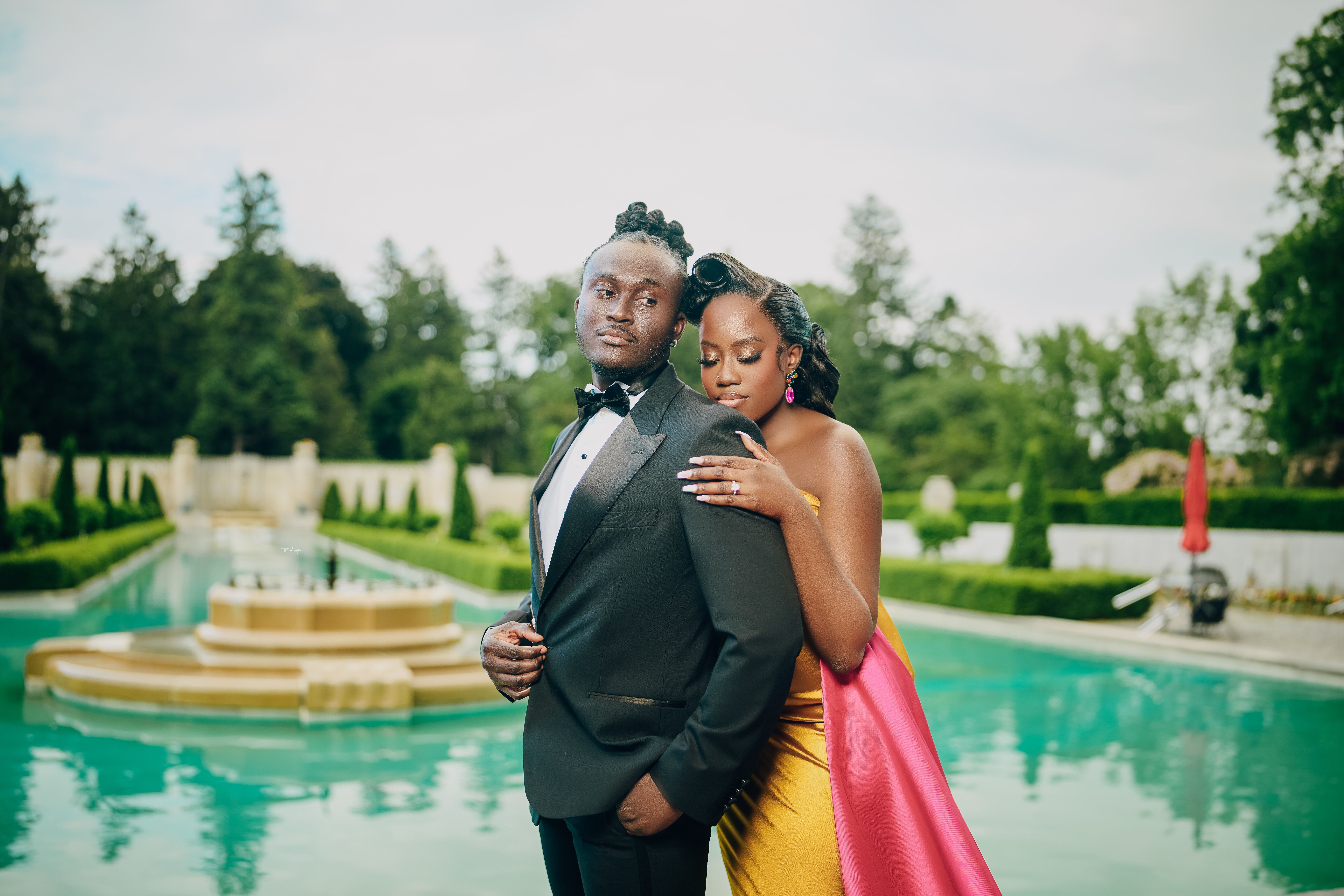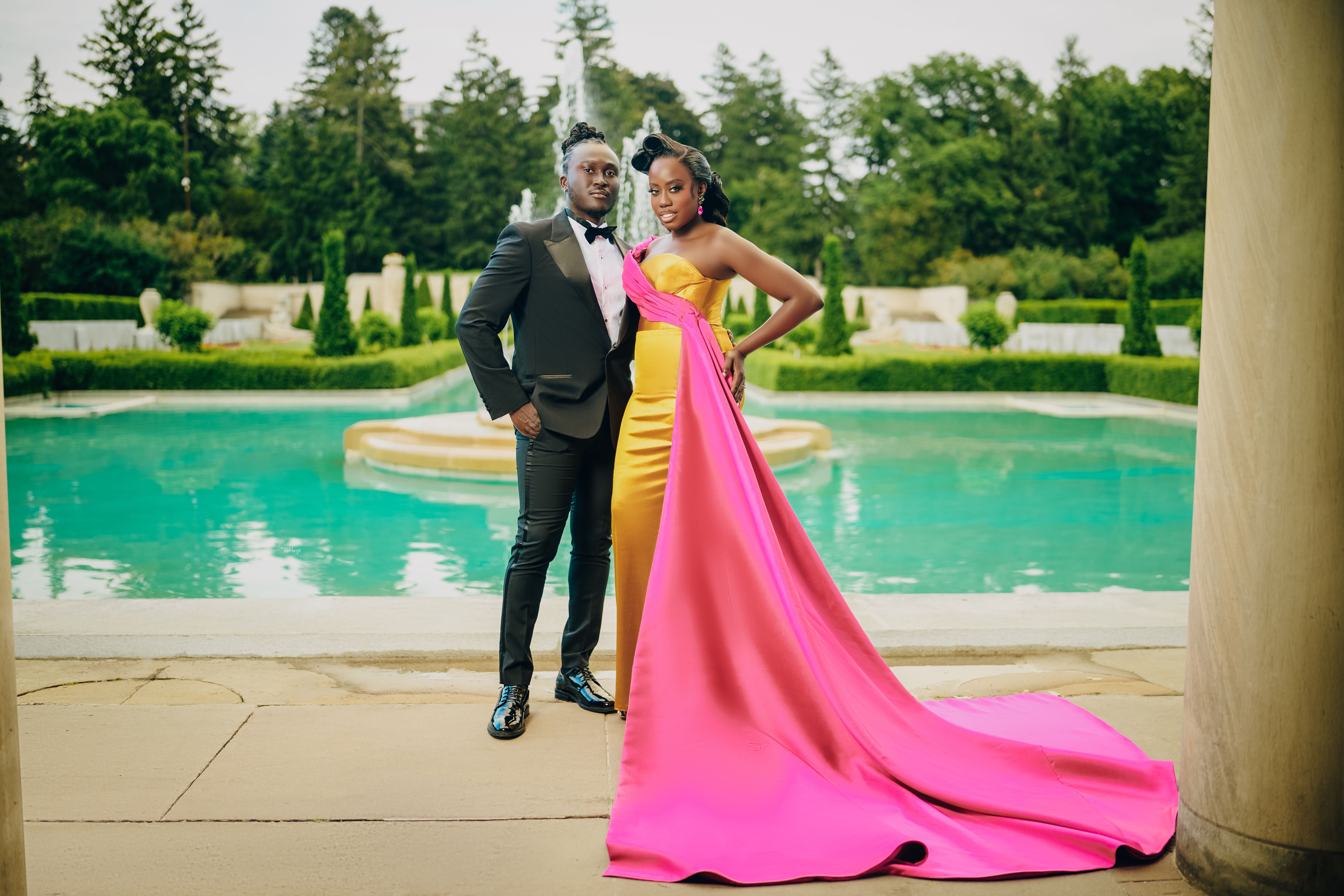 My next action was to take her phone number and call her immediately, which I did. For a while, she played hide and seek and "I'm busy" games, until one day I had to give my car to one of my guys who needed it; he dropped me off at work and was supposed to pick me up later, but he got behind schedule. I texted Nikisha, hoping for the best, asking if she could give me a ride. After all of the hiding and seeking, she eventually accepted. During our ride to my condo, I actually enjoyed the conversation we had. When we got to my place, I convinced her to stay a bit, so we ordered Hong Shing. Since that free ride to my condo, we have communicated daily. We would stay on the phone for hours and have a really enjoyable vibe.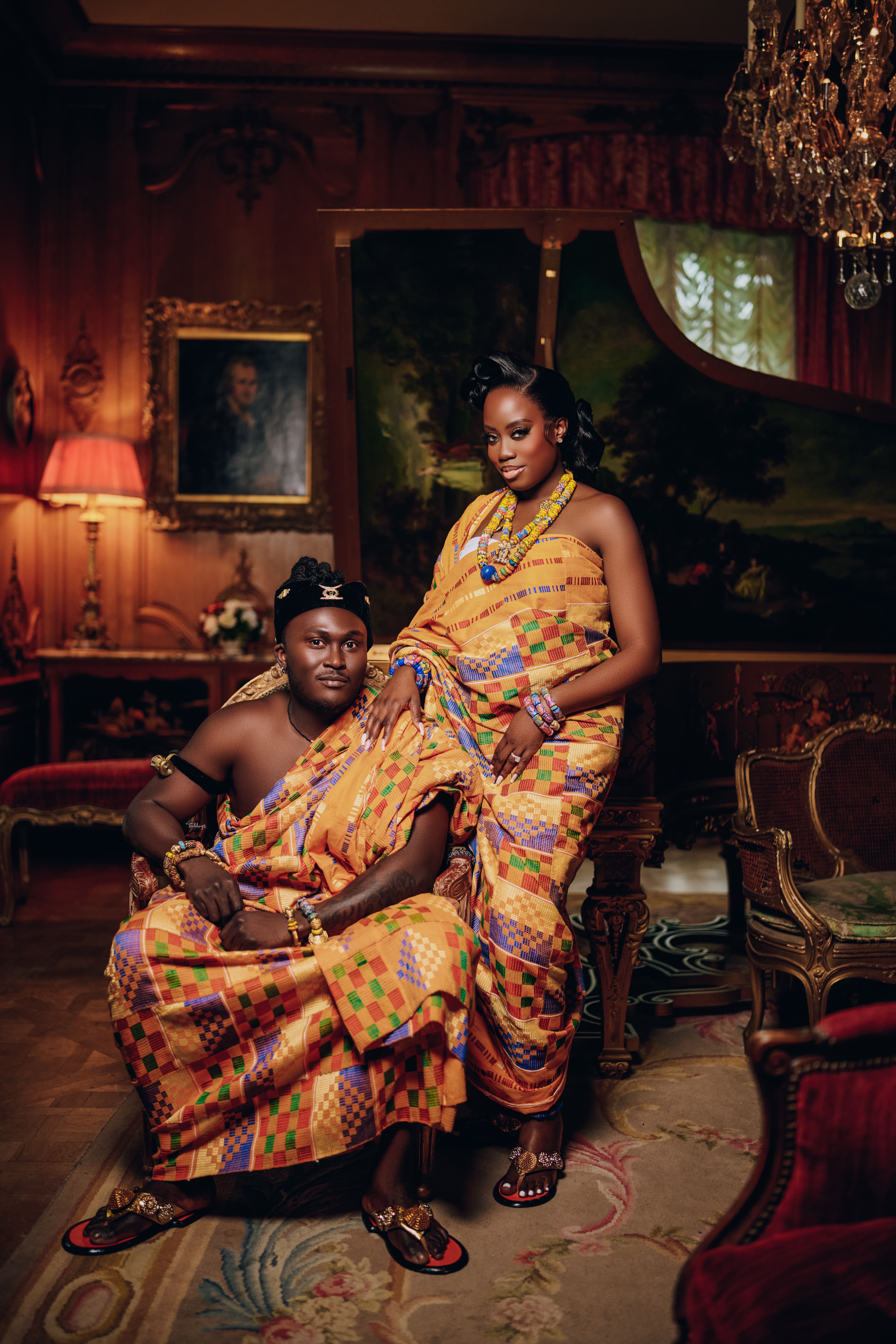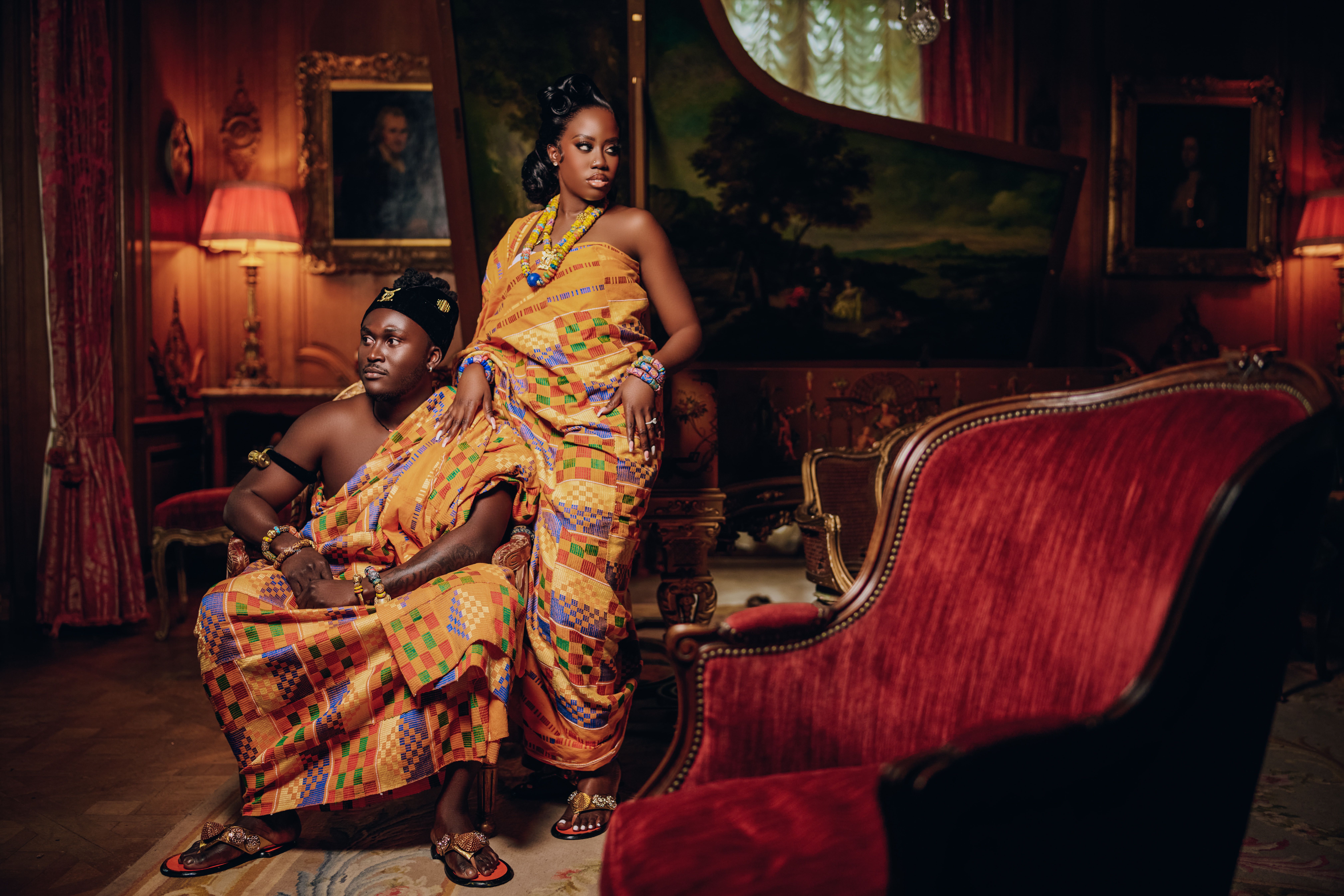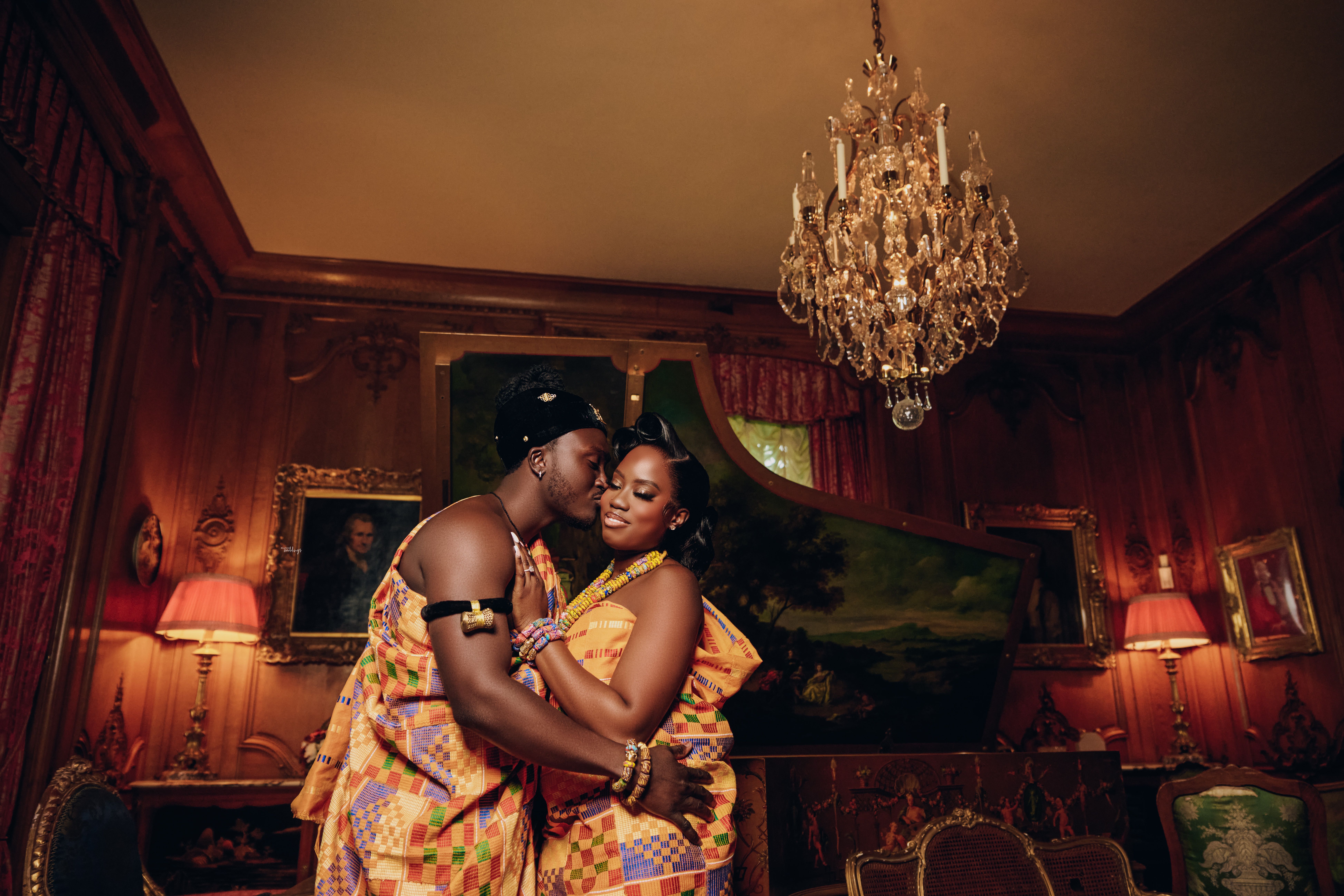 I then went above and beyond and asked her out on a date, took her to Lavelle, and treated her like a queen. As we started seeing each other regularly and talking about the future, I began to have stronger feelings for her. This is because my plans and hers are so similar. Around November, I began making plans for her birthday, which was supposed to be just the two of us. However, when I decided to propose, I had to adjust my plans and secretly invite everyone I knew. At that time, I knew I had fallen passionately in love with her. On January 23, her birthday, I asked her to marry me, and she said yes.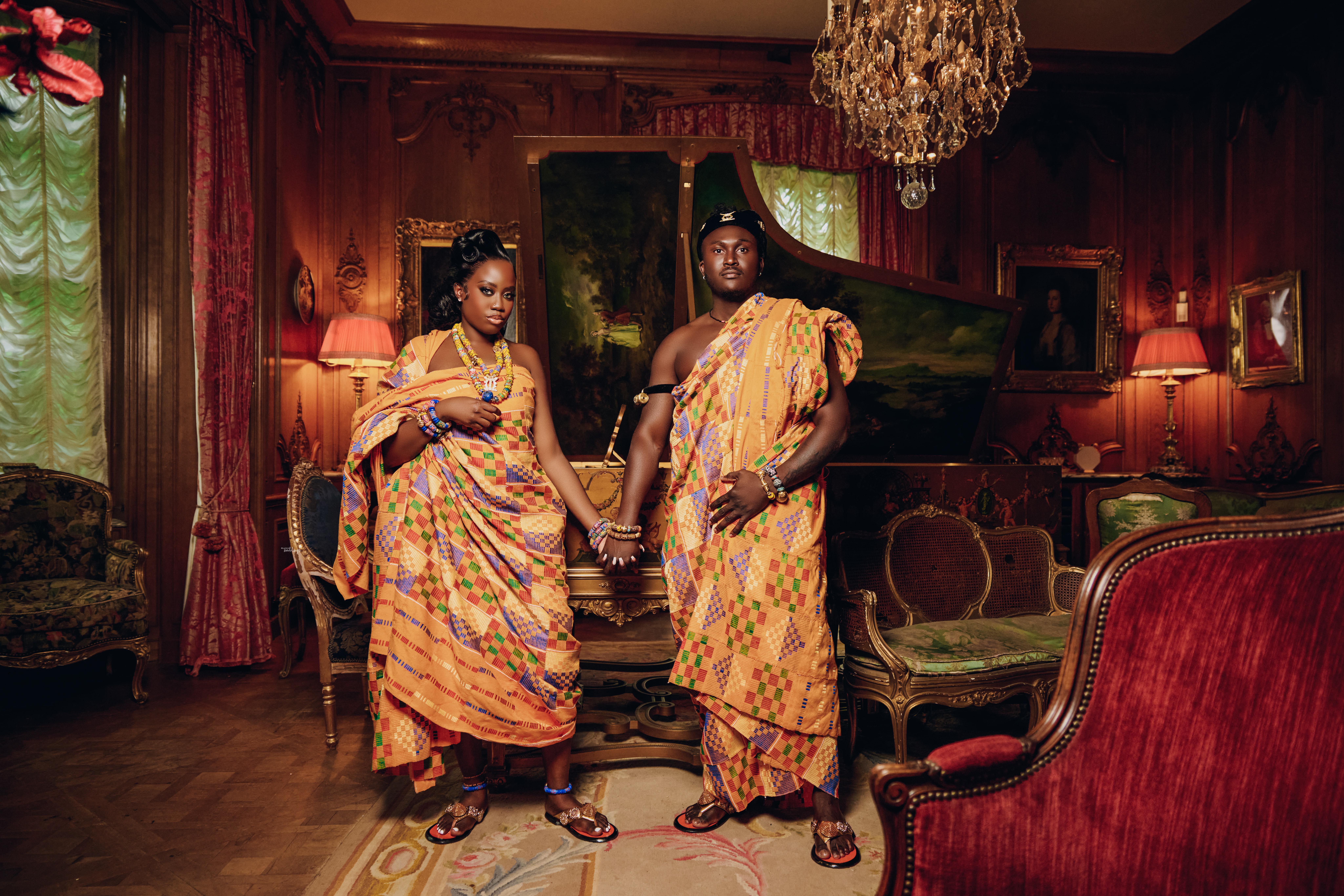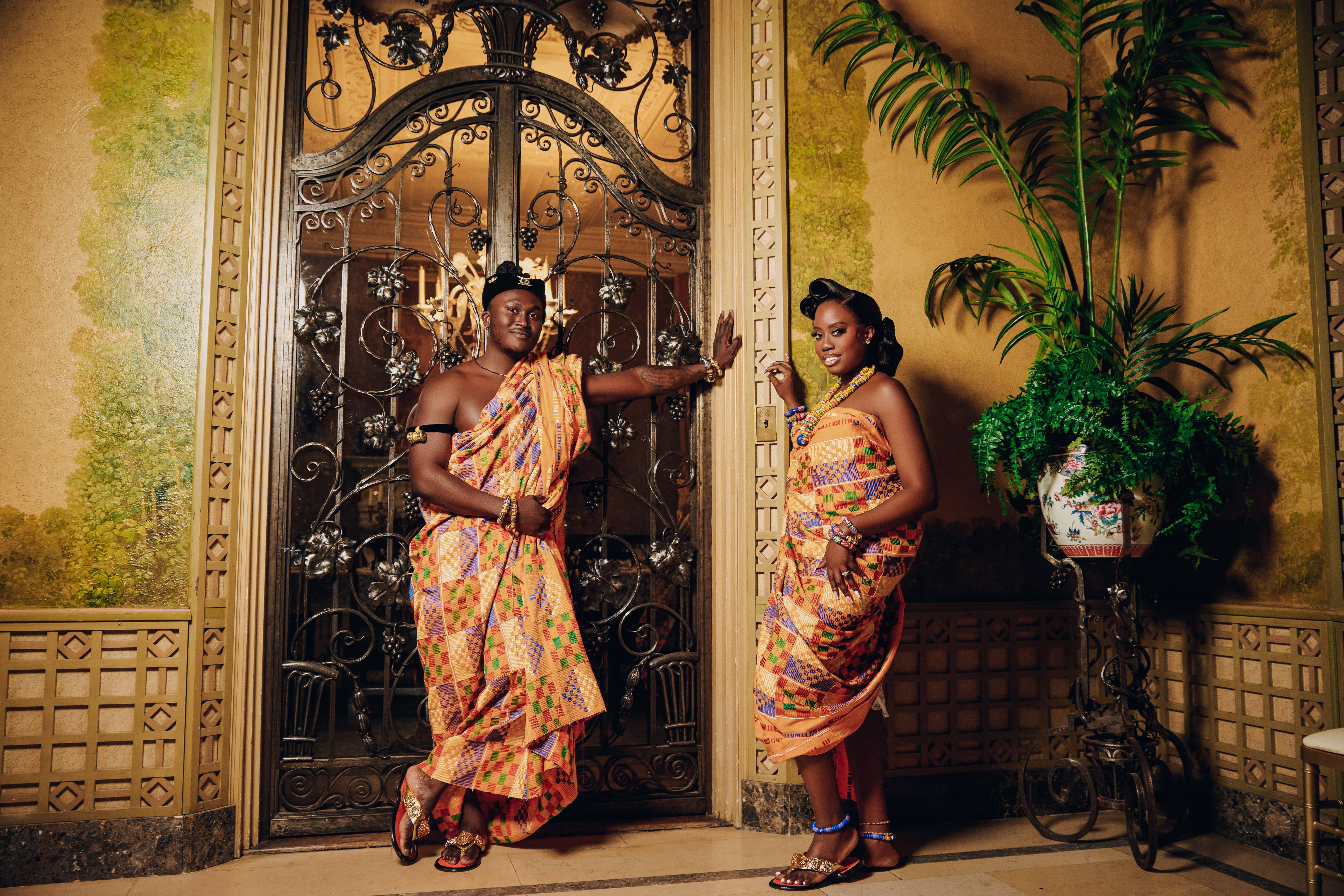 Credits
Bride: @keeesha____
Groom: @_mannymarley
Planner: @temsdelightevents
Photography: @mesus.studios
Videography: @monosifon
Makeup: @zainabazeez
Hairstylist: @_arthurhair_
Bridal Stylist: @theluxbride
Outfit: @house_of_dova
The post Nigeria Meets Ghana! Emmanuel Fell in Love With Nikisha at First Sight appeared first on BellaNaija - Showcasing Africa to the world. Read today!.