3 BY 4 Gourmet has announced the Street Food Celebration event to promote Nigerian cuisine as the next frontier. The food subsidiary under...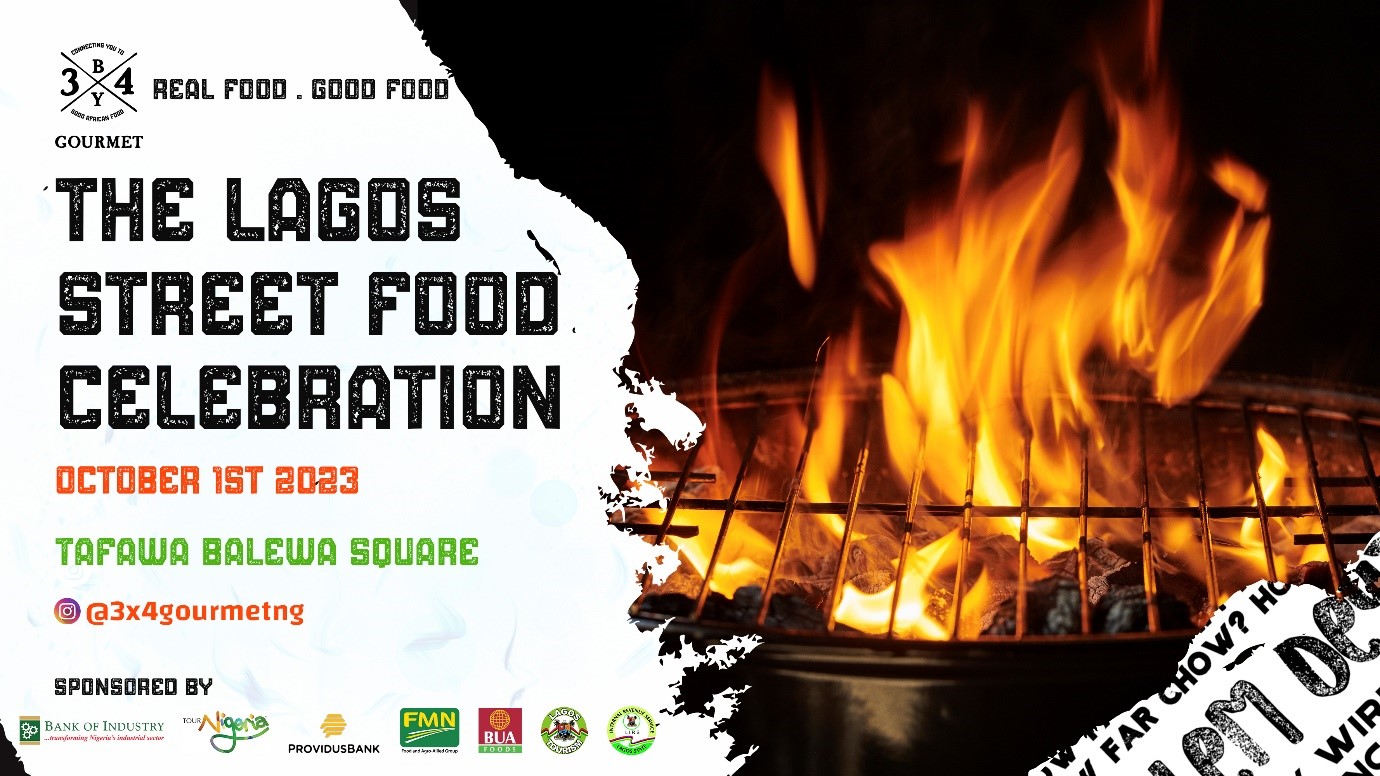 3 BY 4 Gourmet has announced the Street Food Celebration event to promote Nigerian cuisine as the next frontier. The food subsidiary under 3X4 Foods, a renowned food brand specializing in authentic African food, culture, and experiences, has announced its plan to host an exclusive event to celebrate Nigeria's culture, history, and people through street food.
The "Street Food Celebration" event is scheduled for October 1, 2023, at the Tafawa Balewa Square, Lagos Island. The event will offer guests a unique opportunity to celebrate the nation through an evening of celebration, cultural entertainment, and delicious gourmet street food. The event will highlight the evolution and globalisation of Nigerian food and promote the new wave of African Food concepts that are taking the world by storm.
Banke Makinde, the founder of 3X4 Foods and event organiser, described how her love of Nigeria and its cuisine propelled her to spearhead an effort to push its globalisation. She said,
I want to export our rich African culture through food. Lagos is a melting pot of cultures, and our street food is a reflection of that diversity. I'm spearheading this effort to push its globalization because I want the world to experience the deliciousness and uniqueness of Nigerian cuisine. The Street Food Celebration is a wholesome way to share our culture and heritage with others, and to build bridges between different communities.
The invite-only event is expected to host over 500 stakeholders in the food ecosystem, including chefs, restauranteurs, food critics and writers, FMCG brands, influencers, and regulators. It will also have members of the general public in attendance for a night of networking, cultural exploration, and sampling of Nigeria's best street food cuisine.
The event is sponsored by key organizations in the industry and beyond, including the Nigerian Tourism Development Corporation (NTDC), Lagos State Ministry of Tourism, Arts & Culture, Bank of Industry, BUA Foods, Flour Mills Nigeria, among others.
To consolidate its efforts to promote the local appreciation and globalization of Nigerian culture, the event will also feature various forms of cultural entertainment and art to showcase the rich heritage of Nigeria and Africa. This will include an exciting performance from a dance troupe and a showcase of curated art from talented local artists.
Through this upcoming event, 3X4 Foods showcases its commitment to promoting the diversity and richness of African cuisine while connecting industry players and key stakeholders. The Lagos Street Food Celebration by 3X4 Foods, the first of many, promises an unforgettable evening spotlighting the best of Africa's food, entertainment, culture, and people.
---
Sponsored Content
The post 3X4 Gourmet Announces Lagos Street Food Celebration: Showcasing the Best of African Cuisine appeared first on BellaNaija - Showcasing Africa to the world. Read today!.