Hamza was a friend of Lola's brother and an invitation to lunch at their home changed everything for the sweeter! Hamza began to grow fee...
Hamza was a friend of Lola's brother and an invitation to lunch at their home changed everything for the sweeter!
Hamza began to grow feelings for the beautiful Lola and tried to fight it just so he could honour the 'bro code'… But, how long can you fight true love? He eventually told Lola's brother about his intentions and he gave his blessings. Now, they are on a forever journey and their pre-wedding photos have us super giddy. We absolutely can't get over how they are radiating with so much happiness and love in each frame.
Enjoy their pre-wedding shoot and love story below: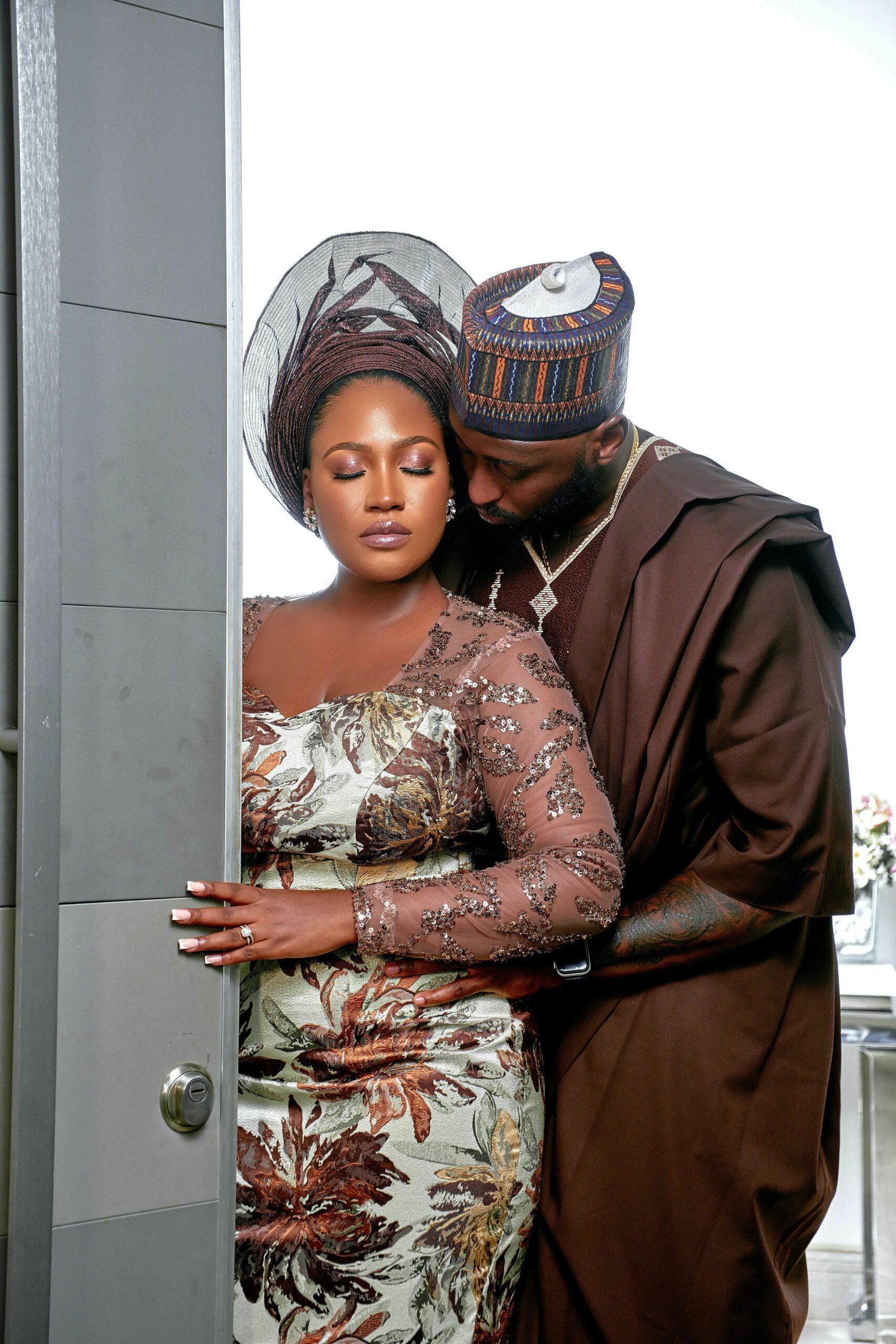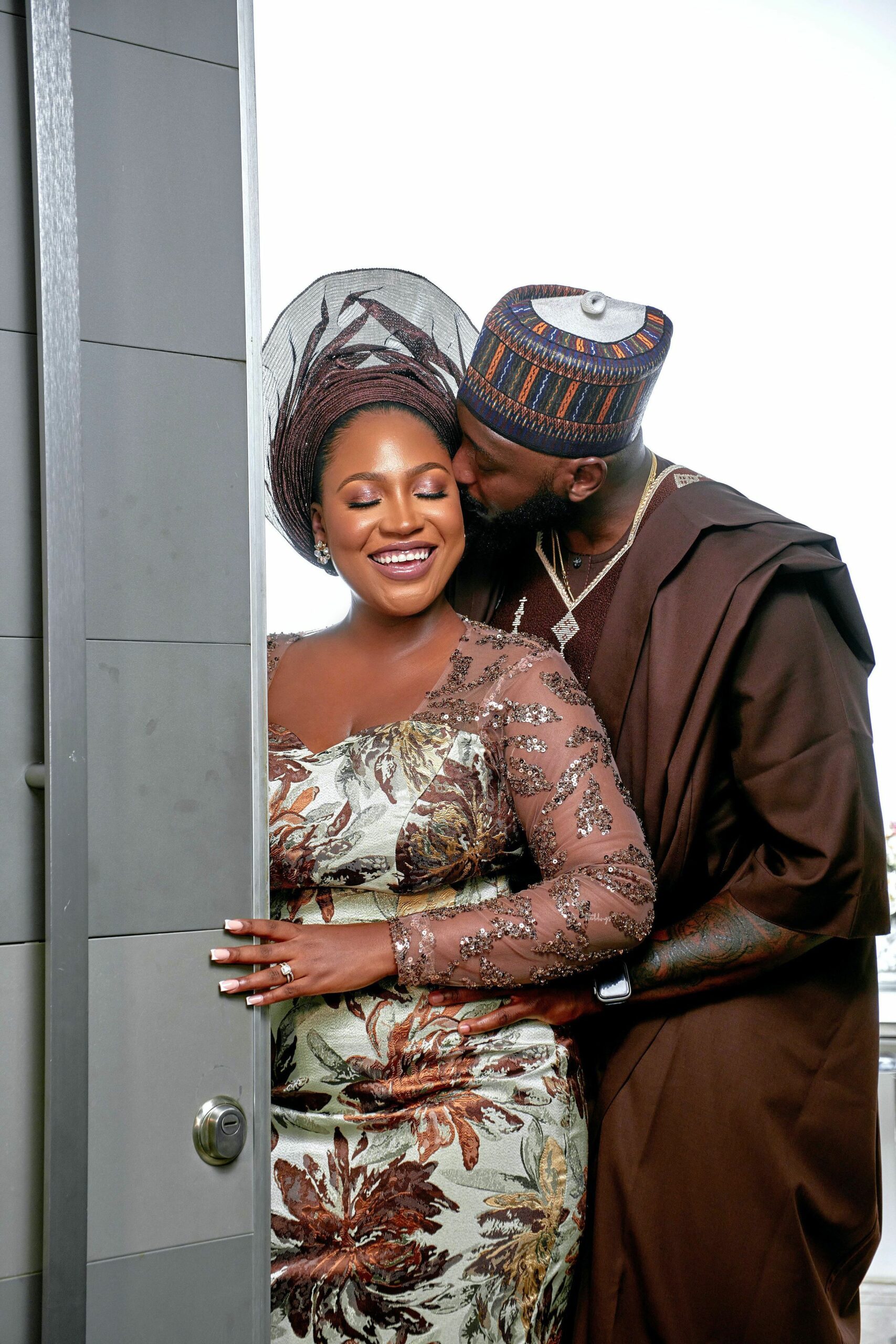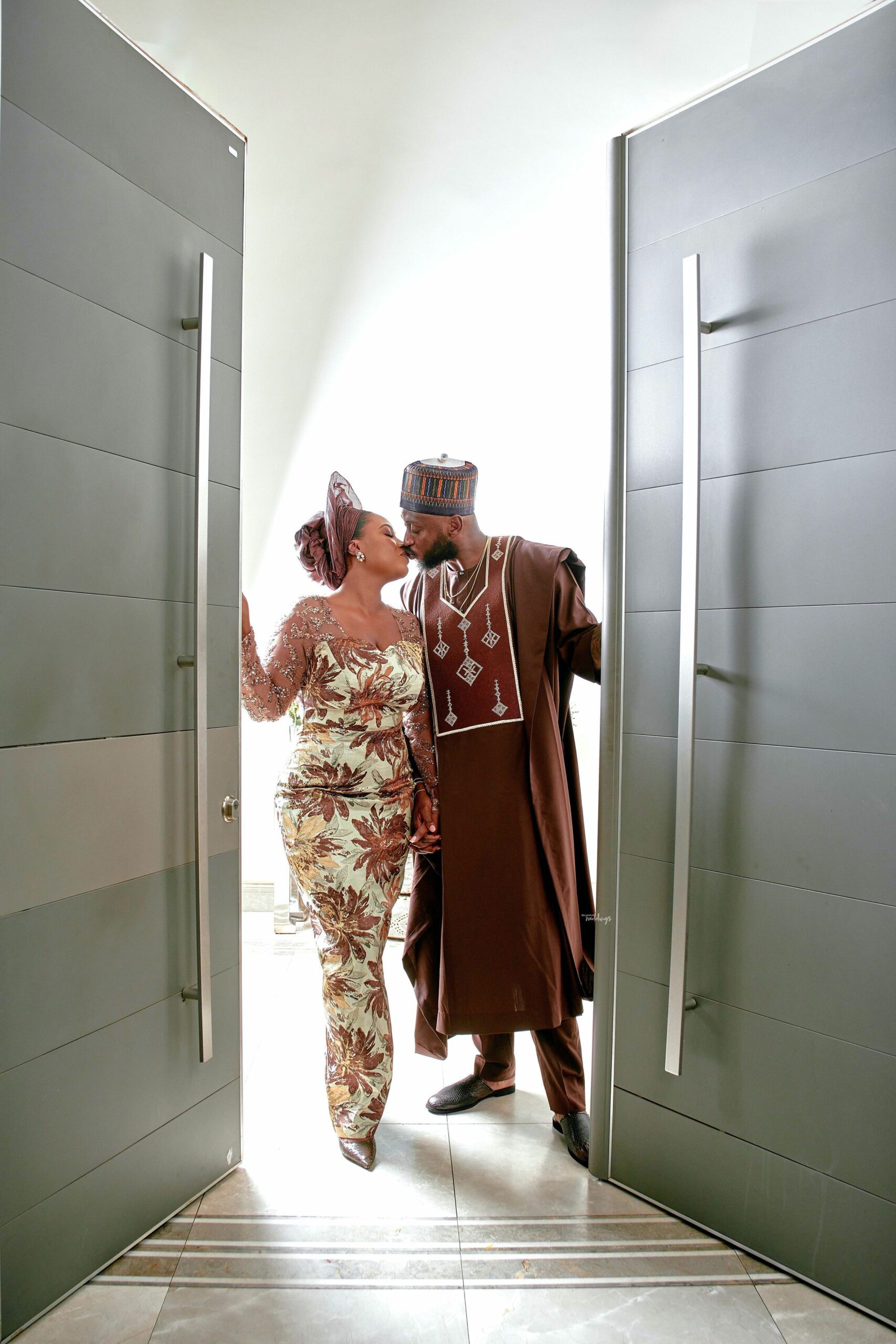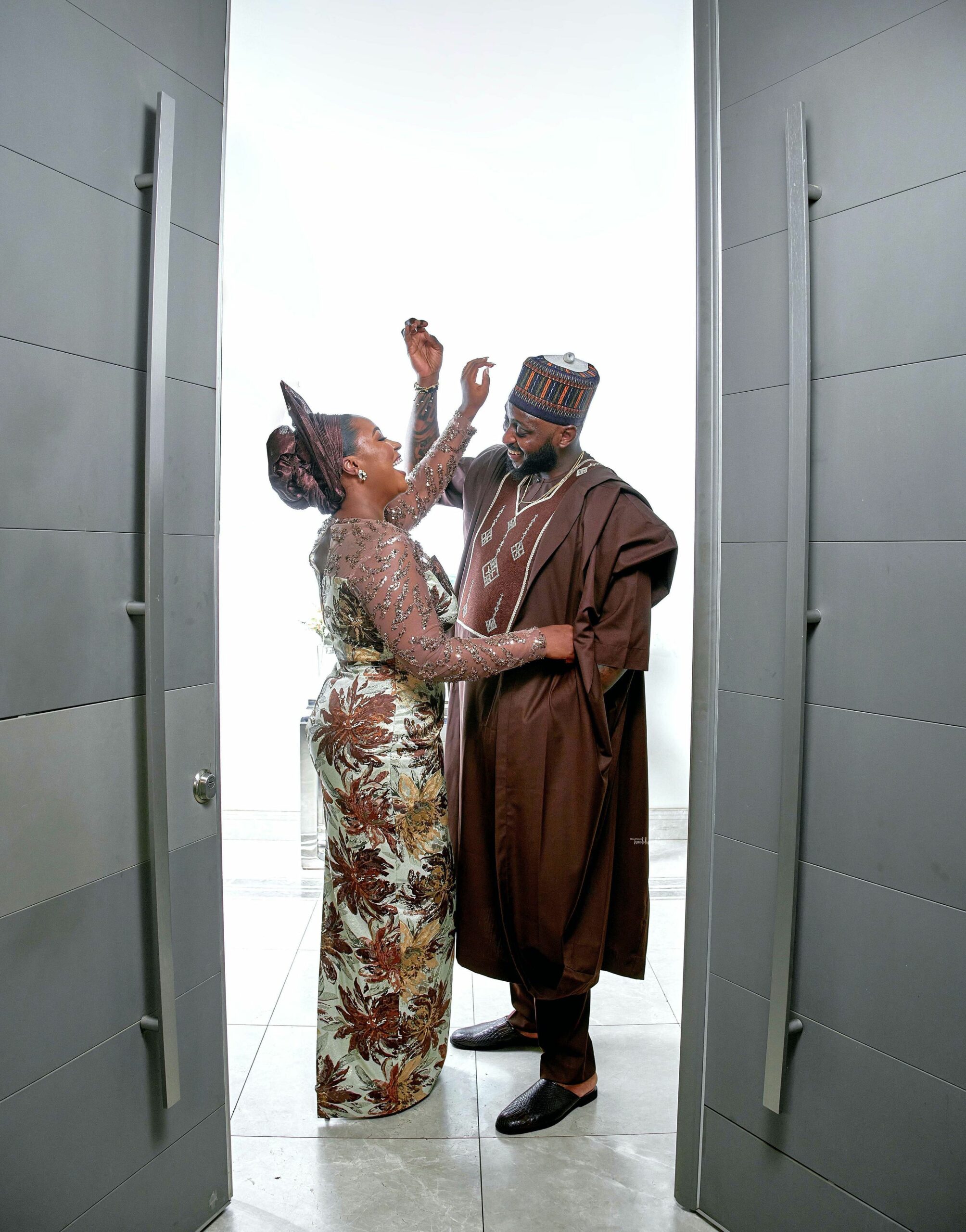 How we met
By the bride, Lola:
Our love story began when my brother brought him over for lunch which I had made. We had seen each other around and on a few occasions, I had called him to find out if he was with my brother whenever my brother was unreachable. He walked in and I was instantly attracted to him, almost like I was seeing him properly for the very first time. He ate a lot and complimented my cooking. I remember telling my sister (Lamide) that he had a wide back and was my type. He later claimed he had his eye on me for a while but couldn't make a move because of "bro code".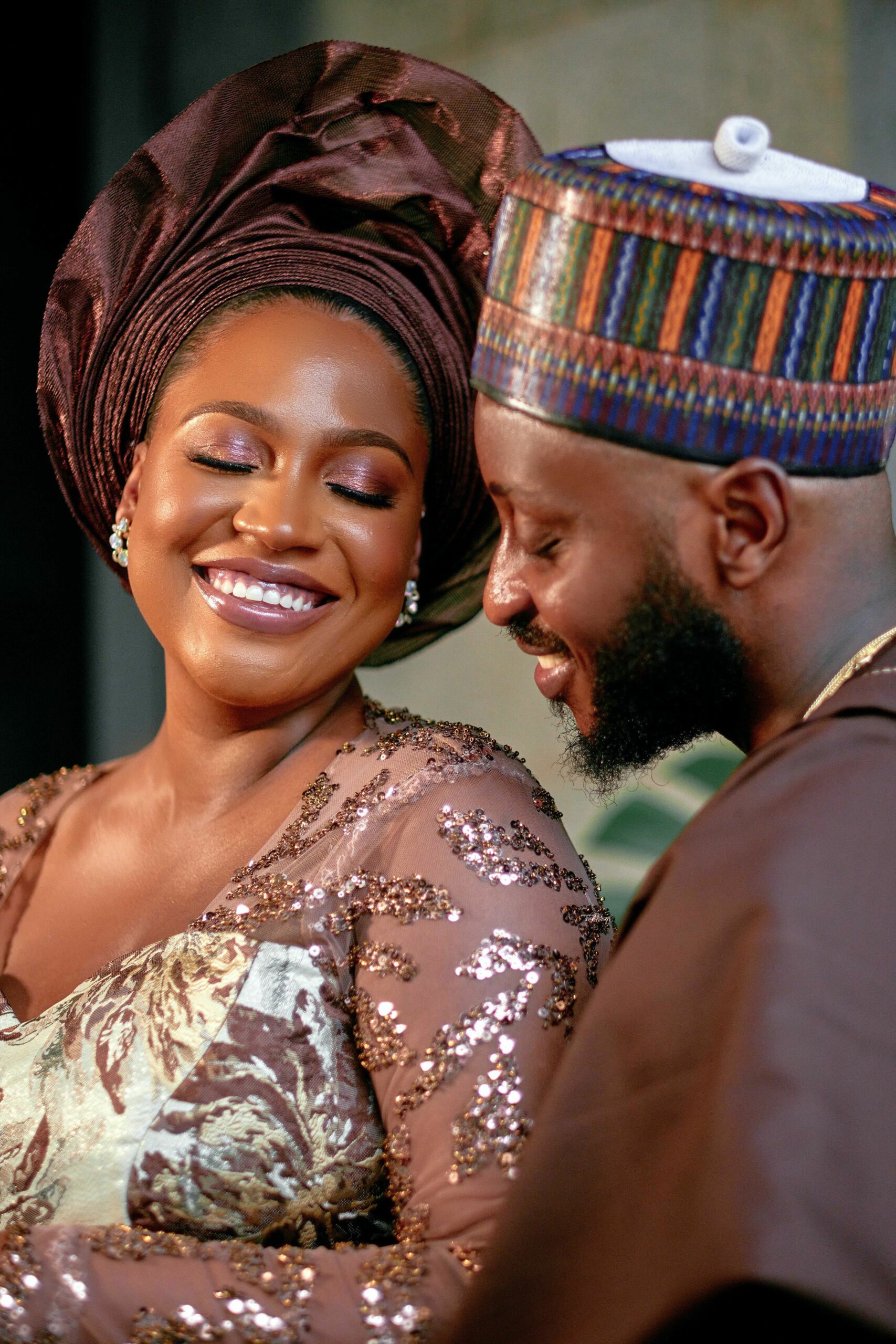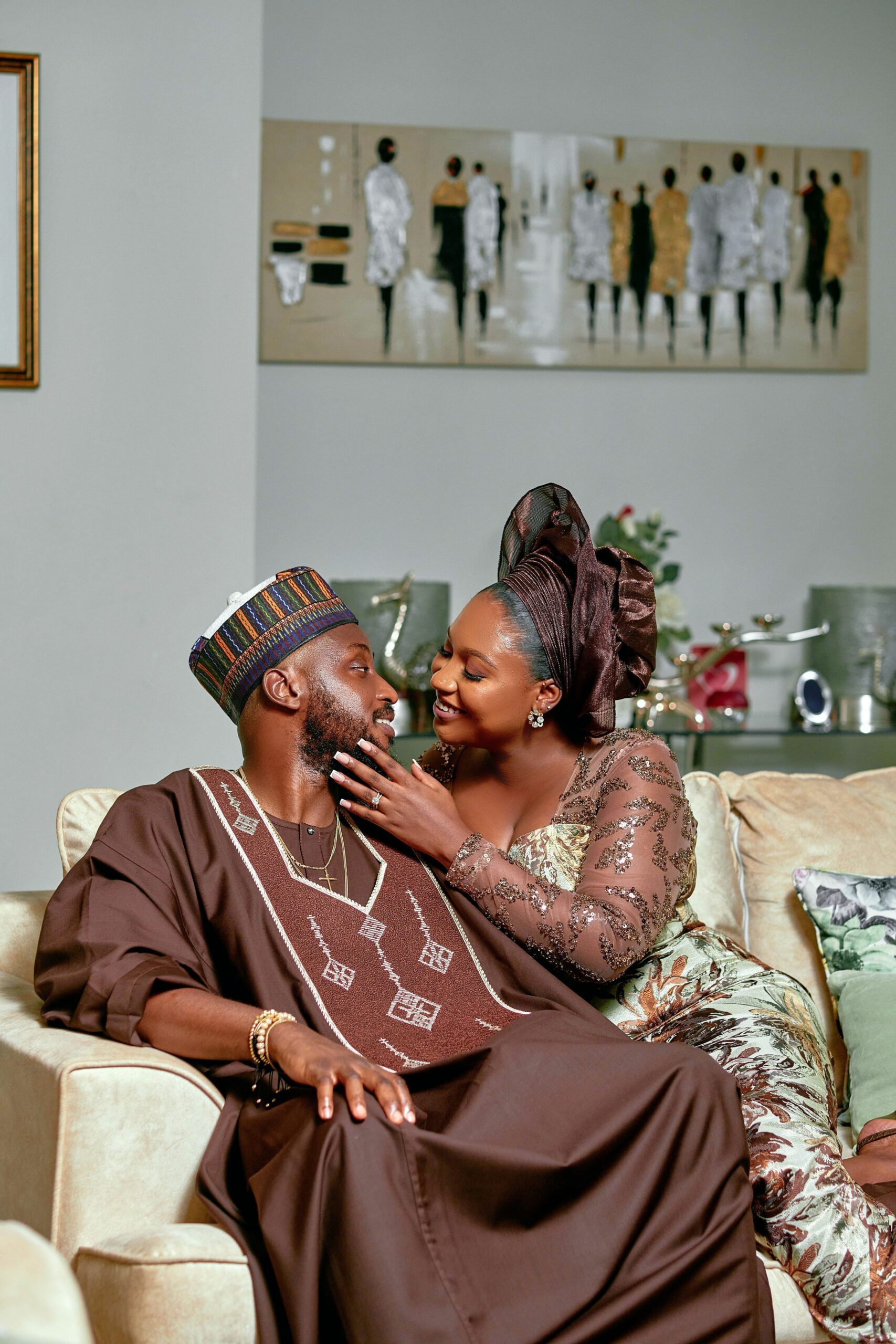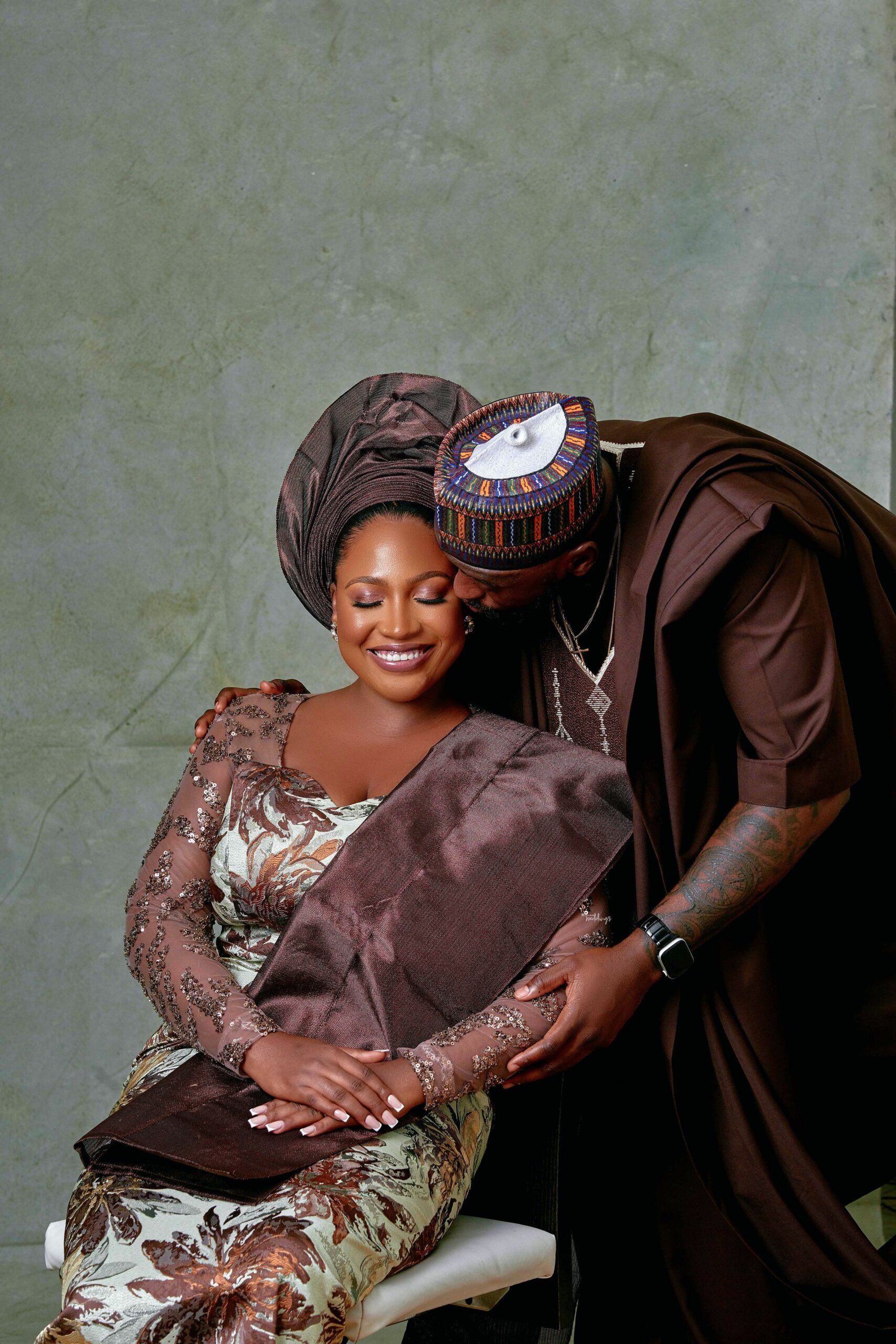 I messaged him on Instagram about a post he made regarding "men not allowed to be vulnerable " and we went back and forth with opposing views on the matter. He asked my brother for permission and then took me out for a drink. My brother dropped him off and coached him lol. My brother still calls himself the facilitator of the relationship, the date went seamlessly and I felt like I had known him for years. We started spending a crazy amount of time together and bonded on our mutual values, past relationship experiences, expectations from life and love for dogs. I remember him religiously cooking based on his dog's (Stormi) dietary needs, bathing and walking her twice every day. She was a priority and she didn't give him anything in return. I told my sister if he can do this for a dog, imagine having a baby with him (lol).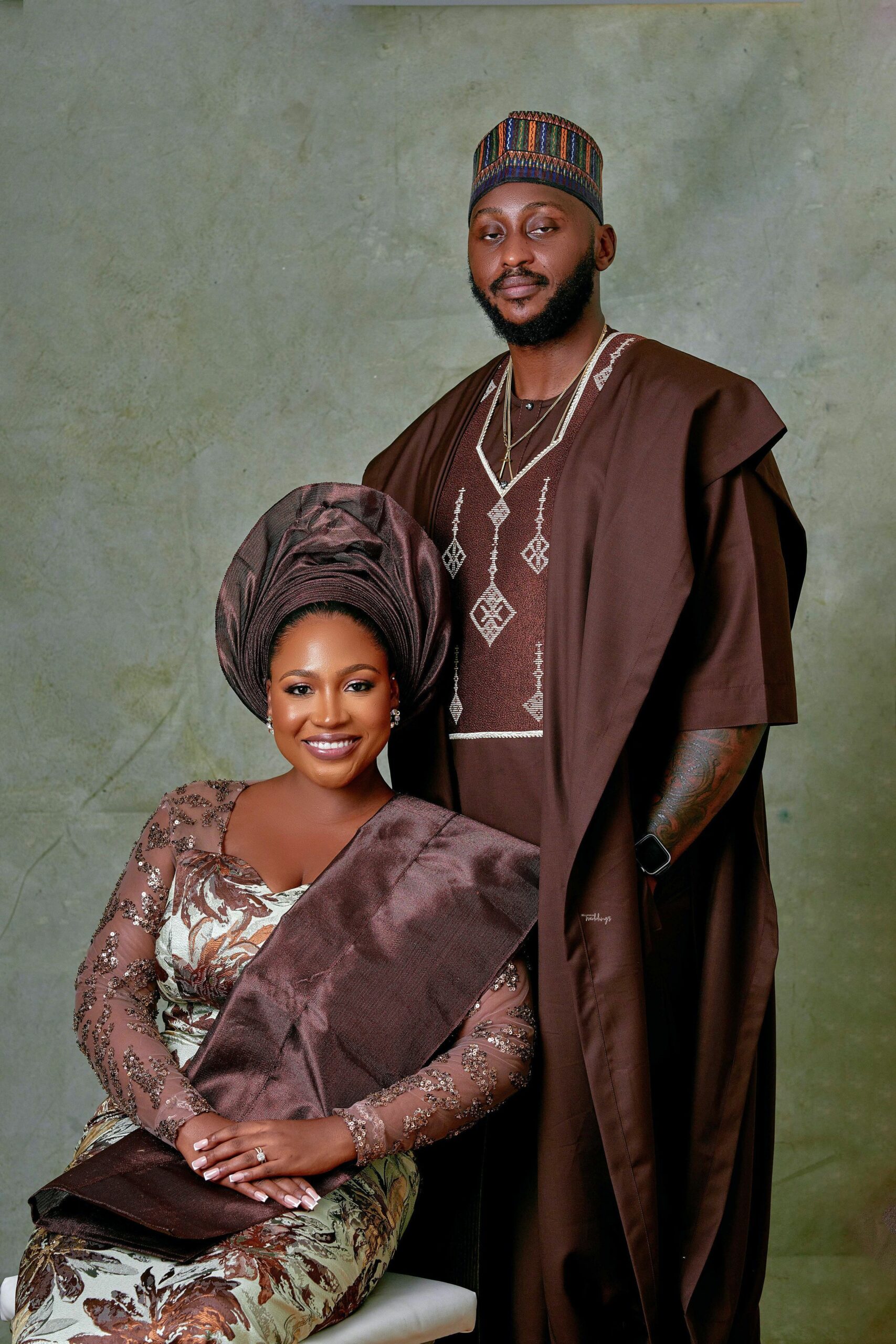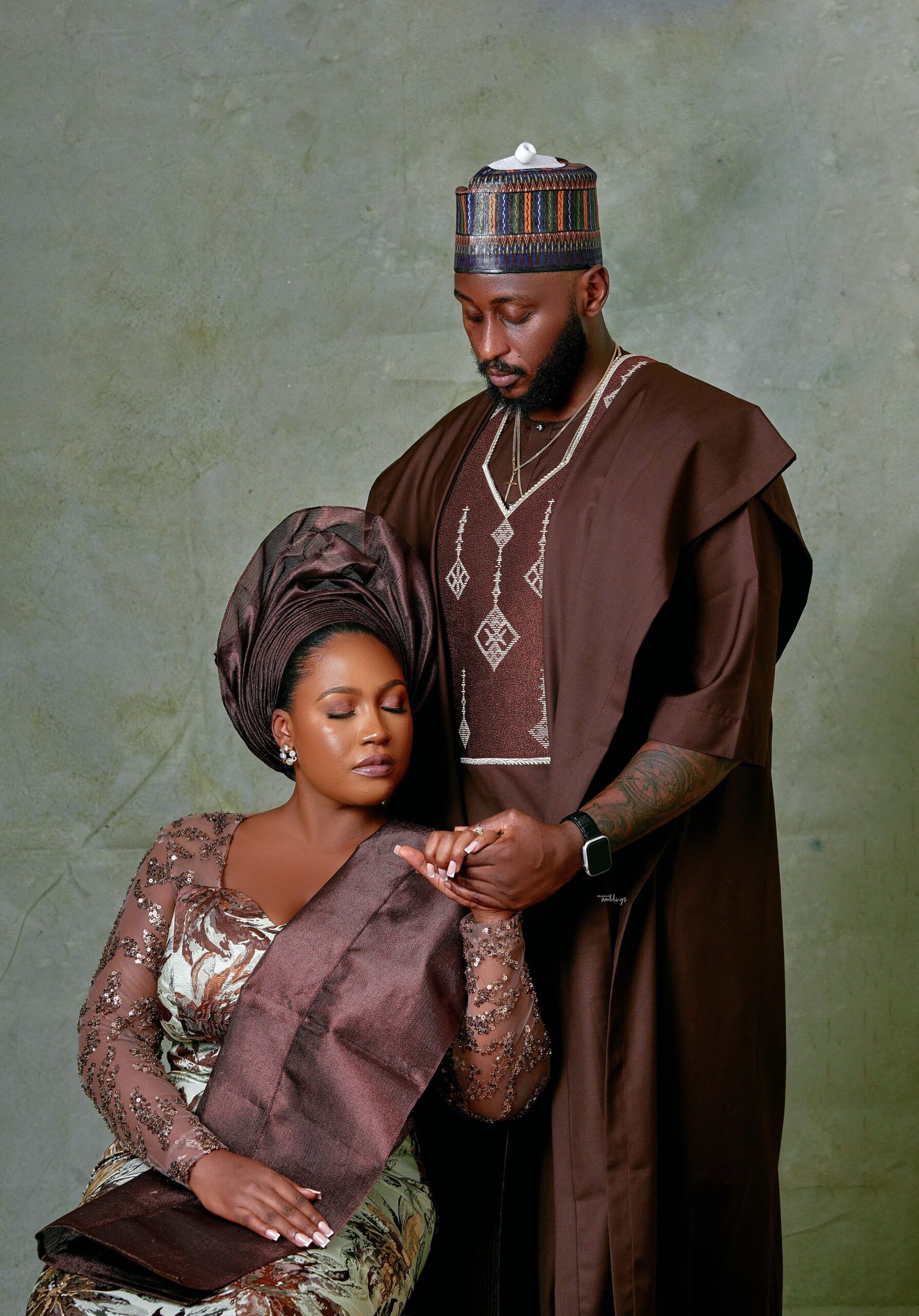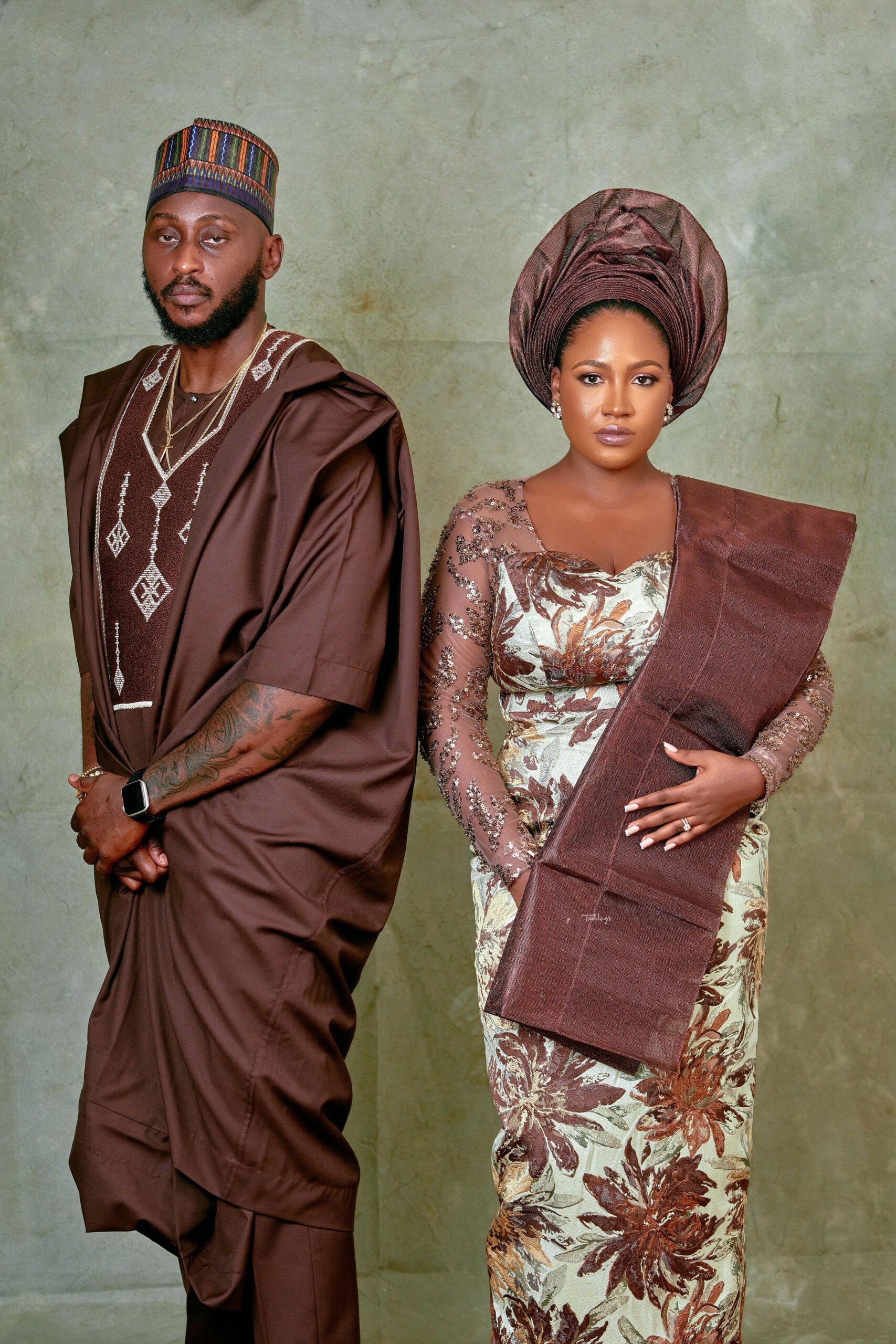 I remember having to go back to Lagos for work. We had just gotten a new puppy together, I could tell how worried he was about me leaving and what that meant for the new relationship (he is the more emotional one). We assured each other and made a promise that we would work, the easiest work I've ever done and over 60 flights later, still doing. About three months after meeting him and starting this whirlwind romance, my father passed away which was one of the hardest periods of my life.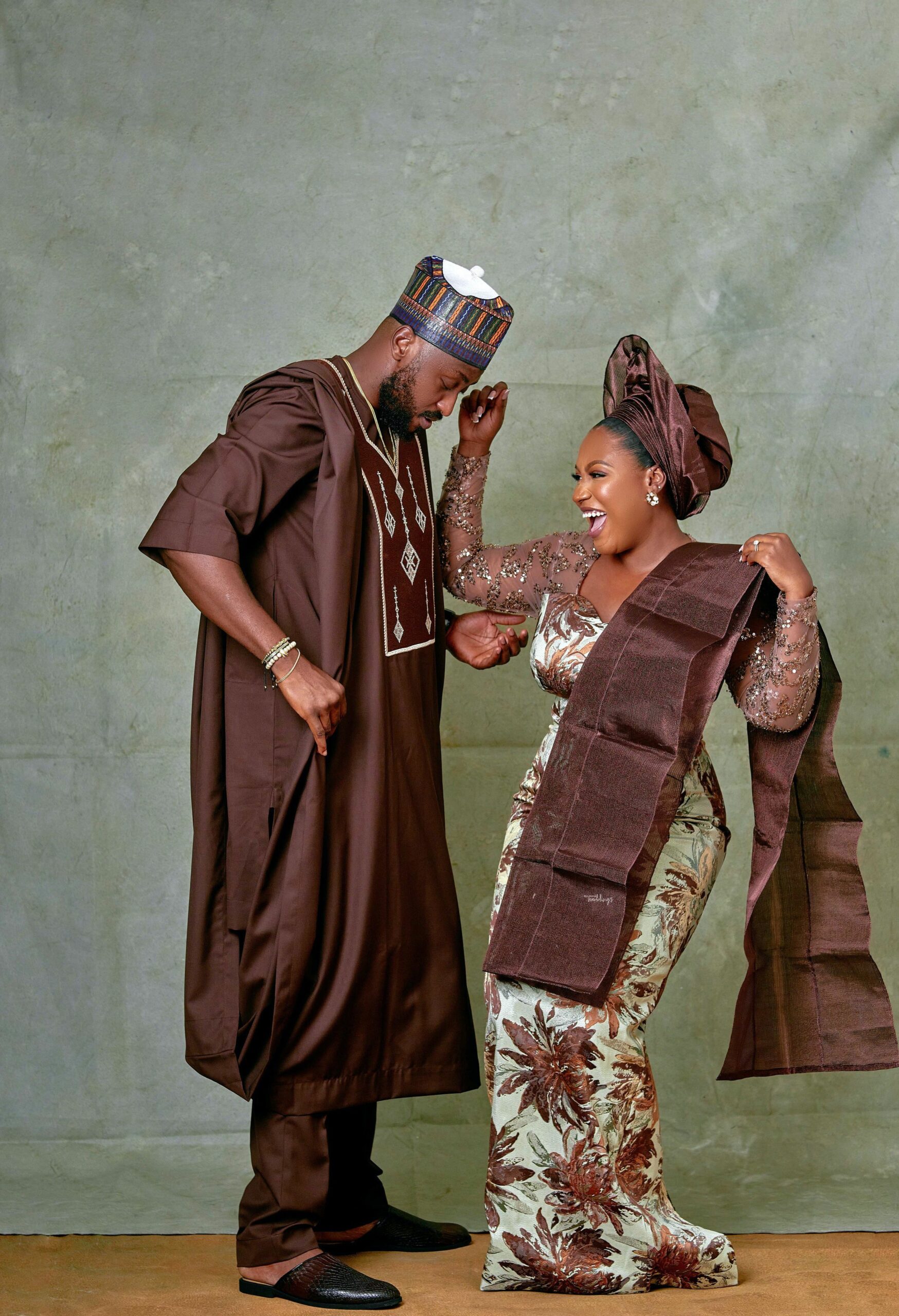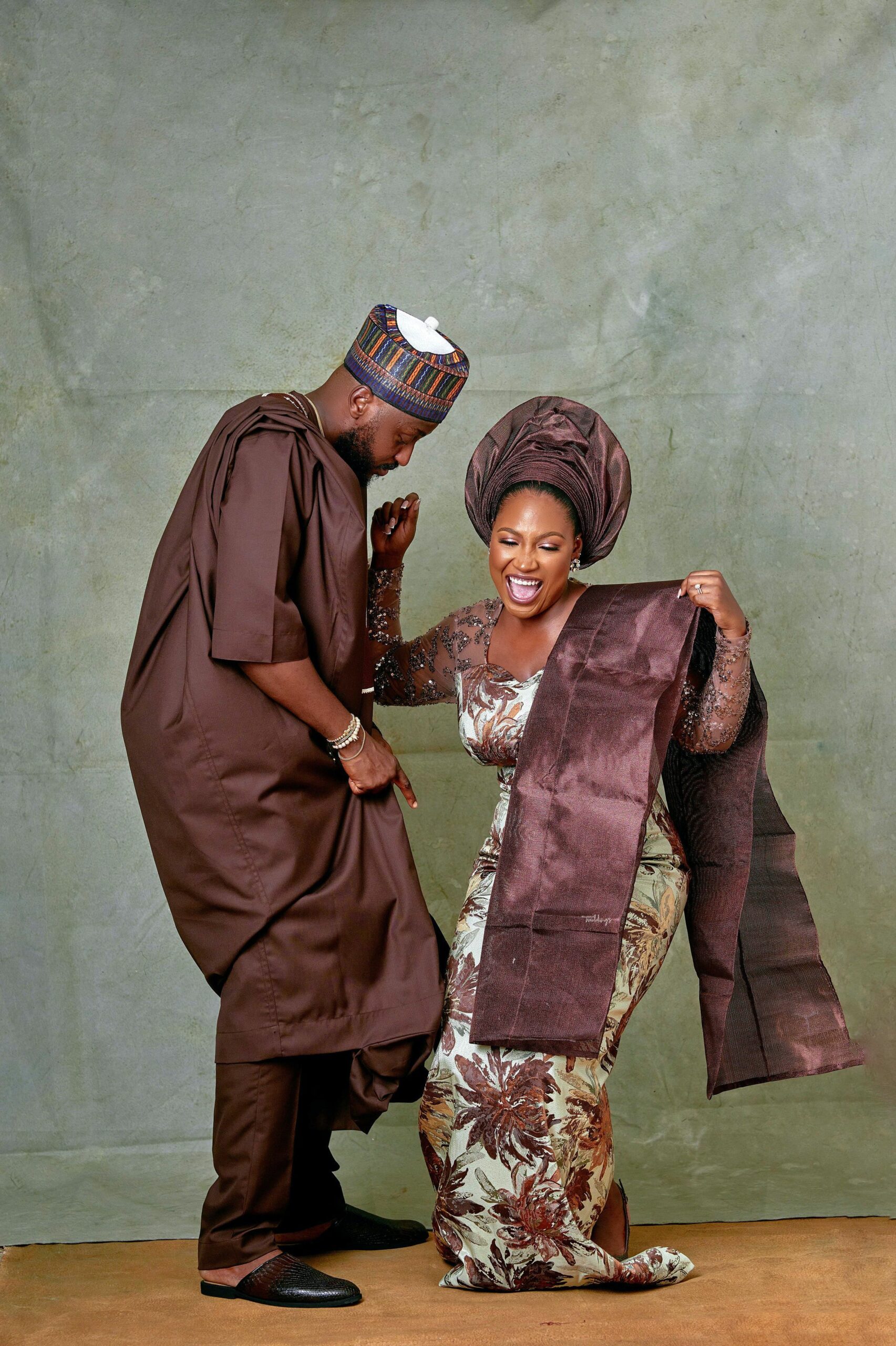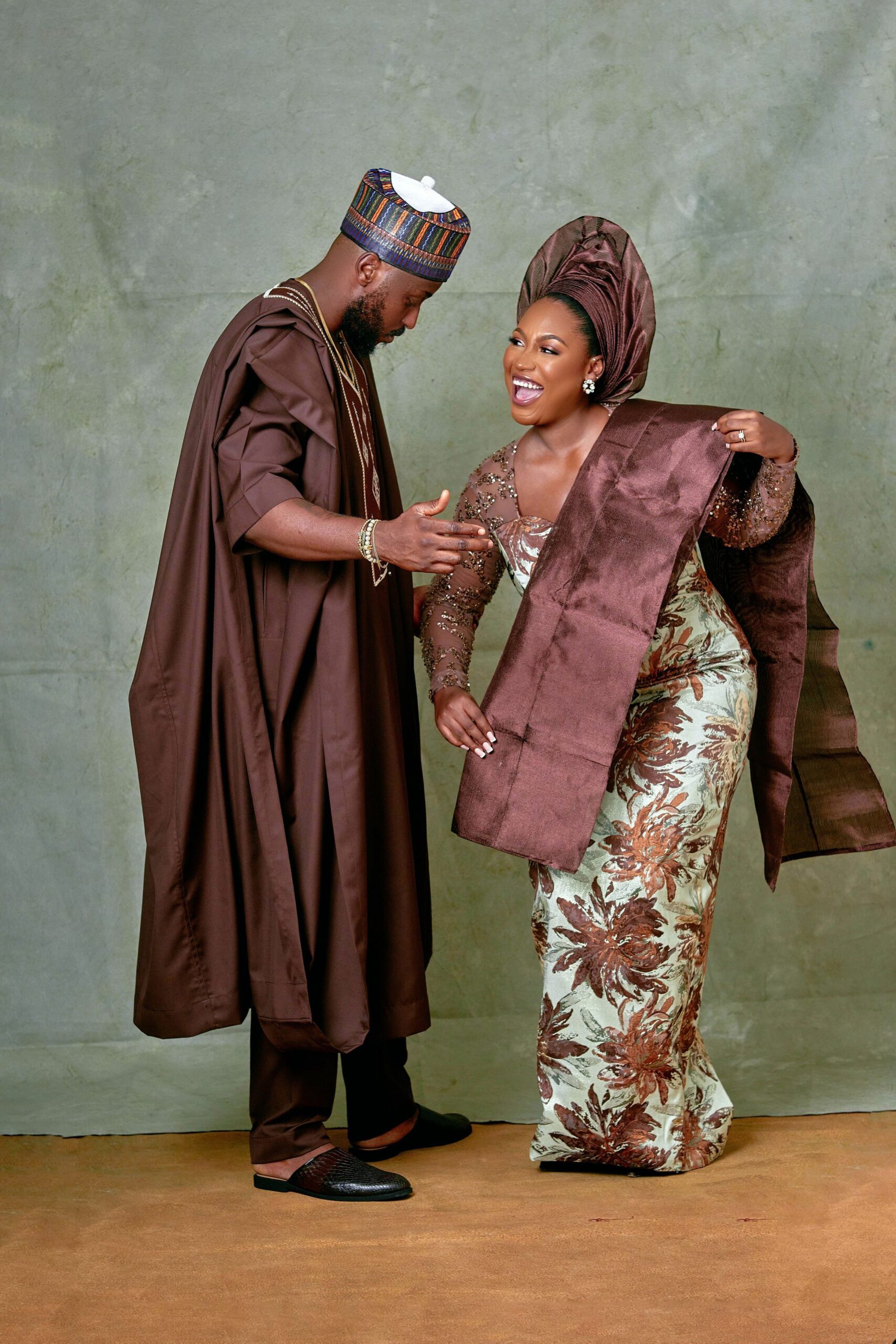 I wasn't the cheerful or happy woman who he had known and come to love. It was almost like I was a broken thing. Hamza was a rock to me, always there, unwavering, he made me pray when I wanted to turn from God, he supported, and he held me when I cried nonstop, which honestly I still do. I remember my brother walking up to me and saying he wanted to talk to me about my relationship with Hamza. He looked me dead in the eye and said 'don't hurt my friend', the rest of the family took to him very well and that is how our love story began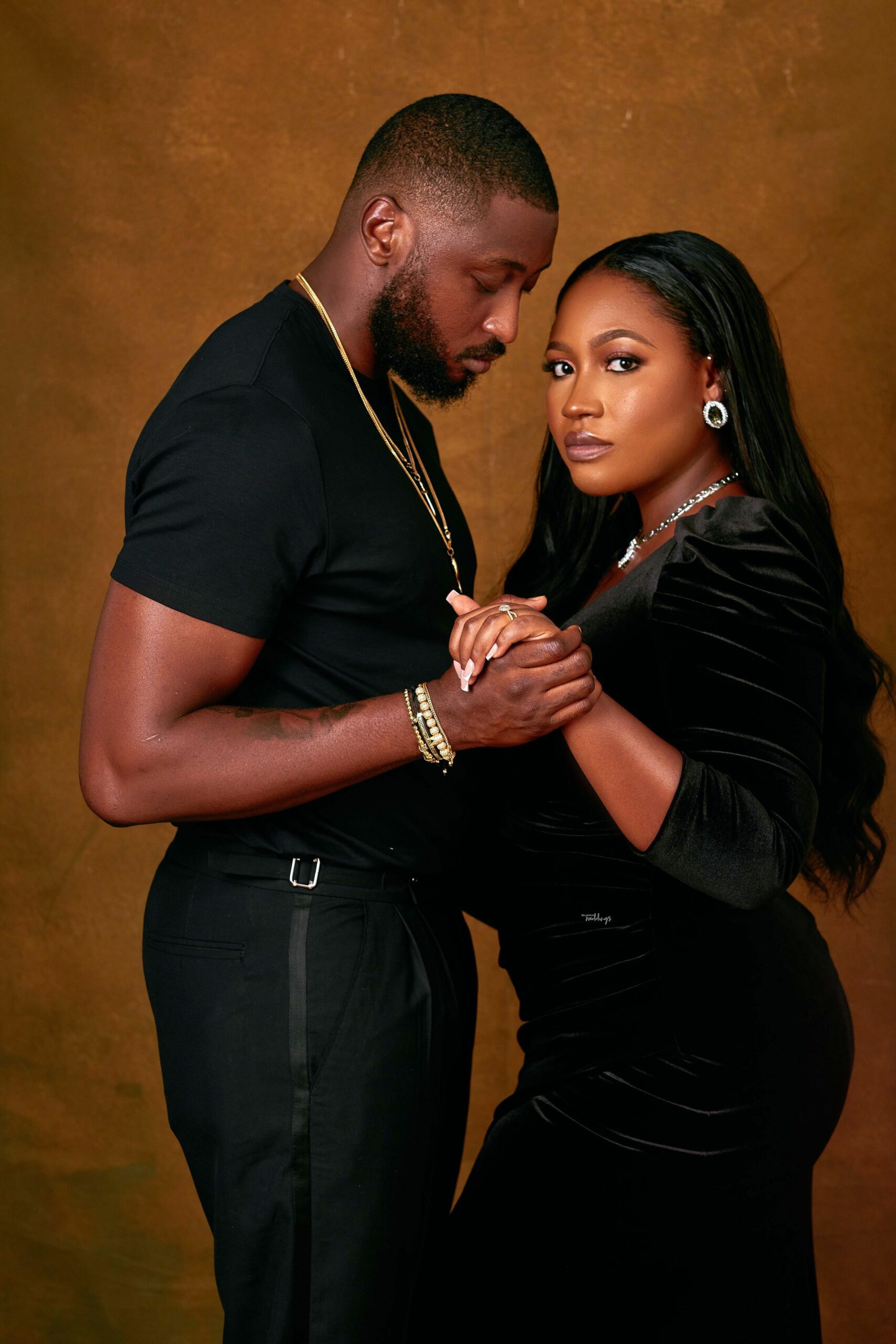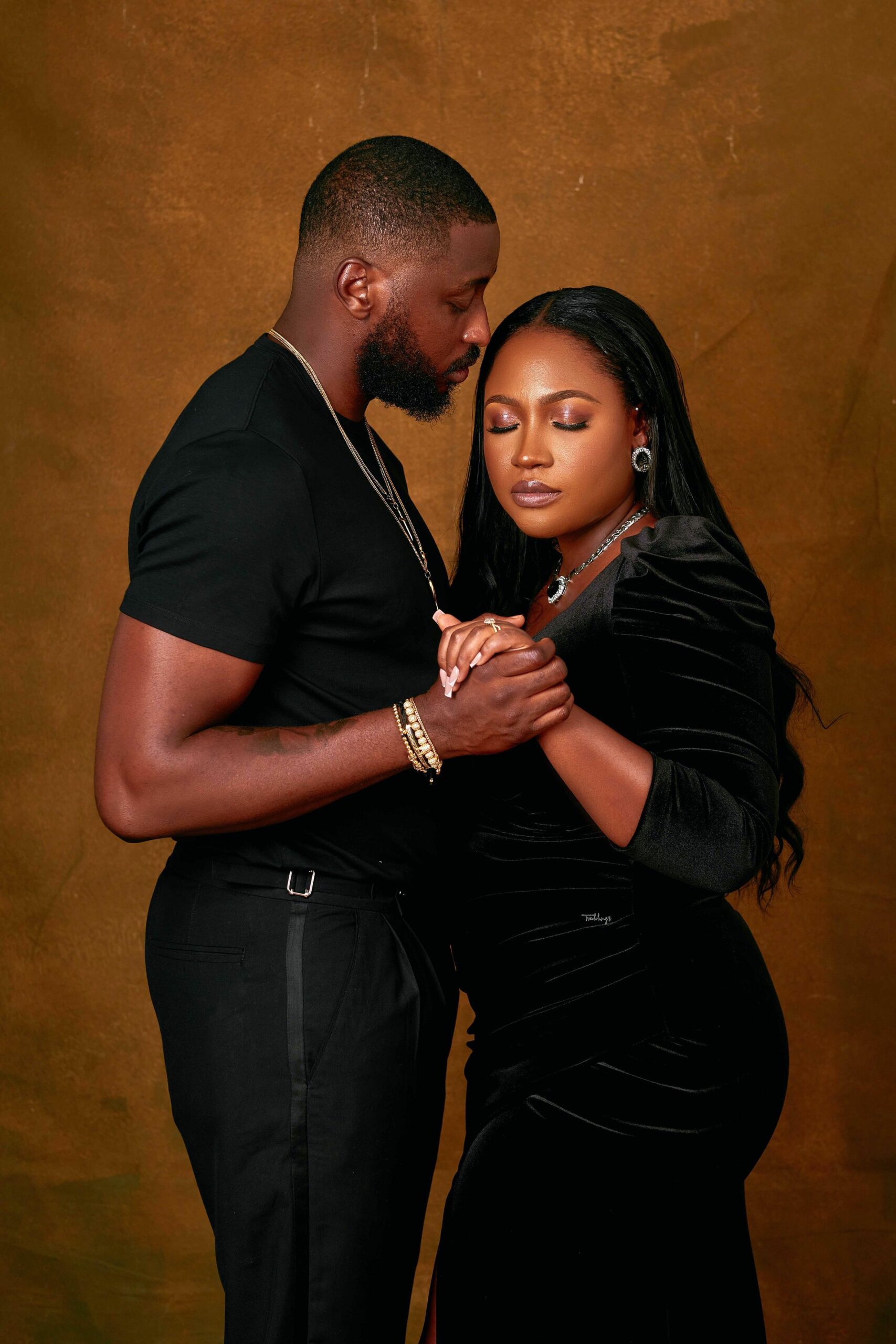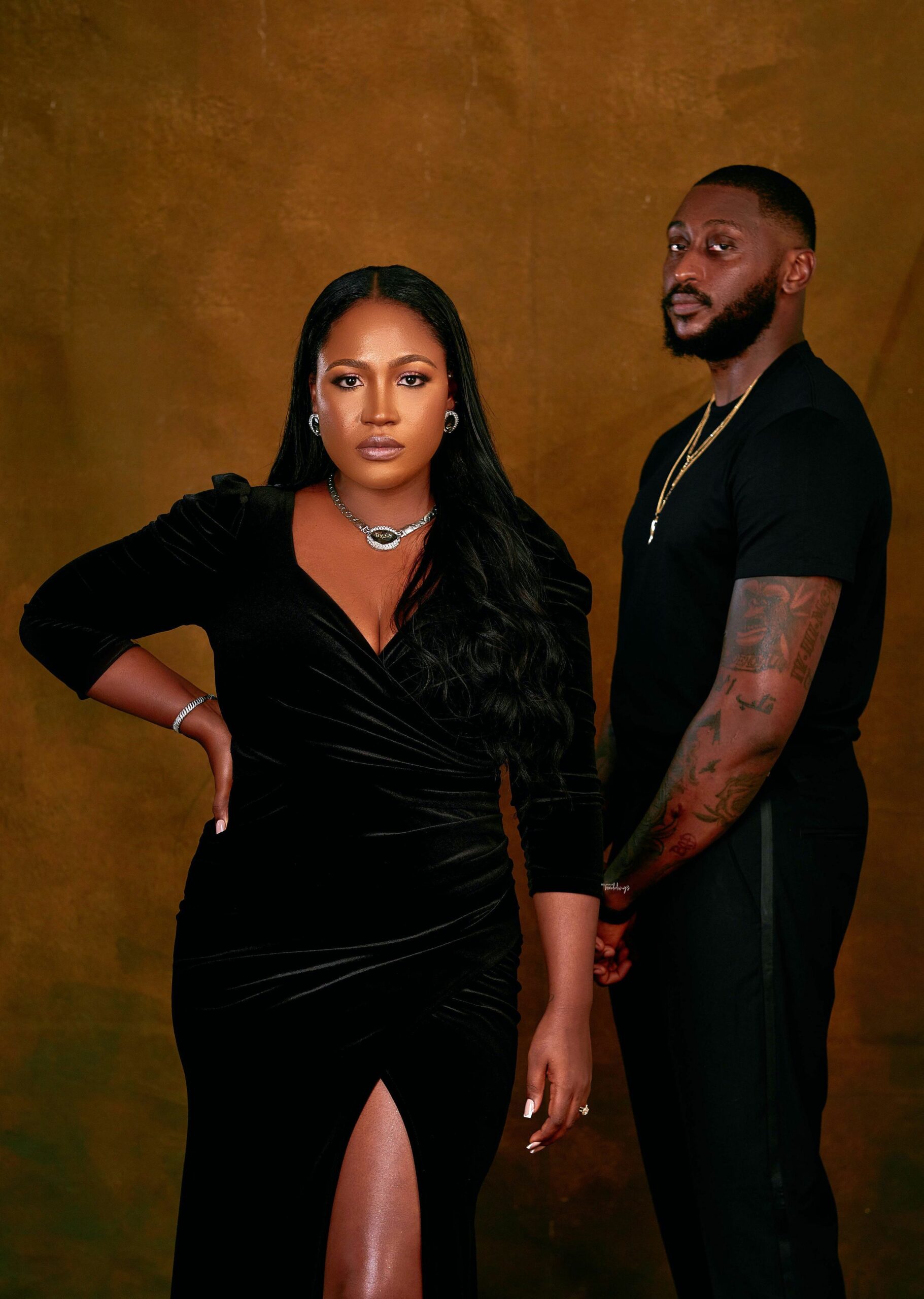 Here is how Hamza popped the question:
After being together for over 2 years, we had already been discussing getting married in the possible future. I remember telling him that I didn't want the proposal to be on any occasion like a birthday or valentines or new year (lol) and also if he brought out a saxophonist I would say no. I had always had the idea of what I wanted my proposal to look like… balloons, rose petals, champagne and fireworks.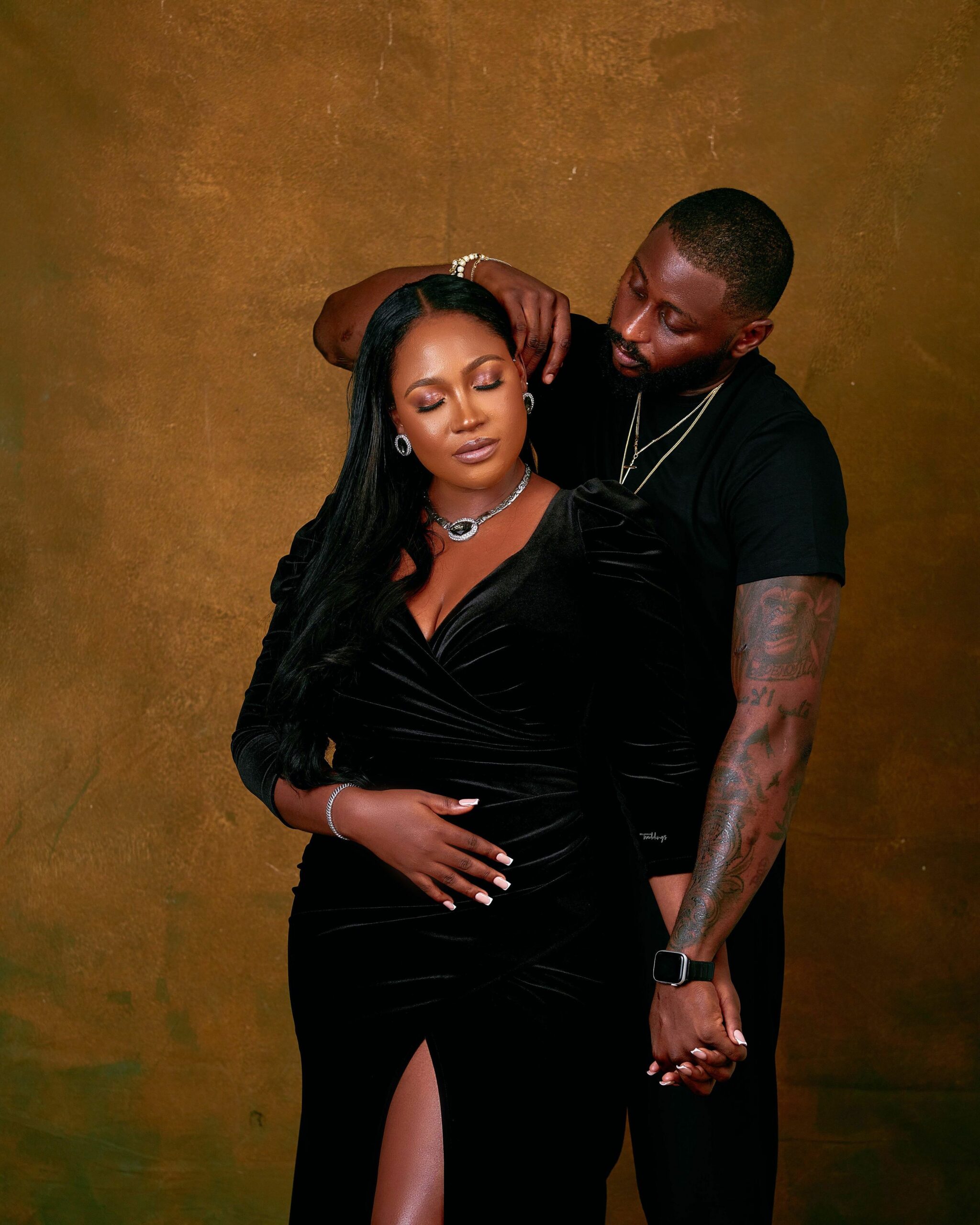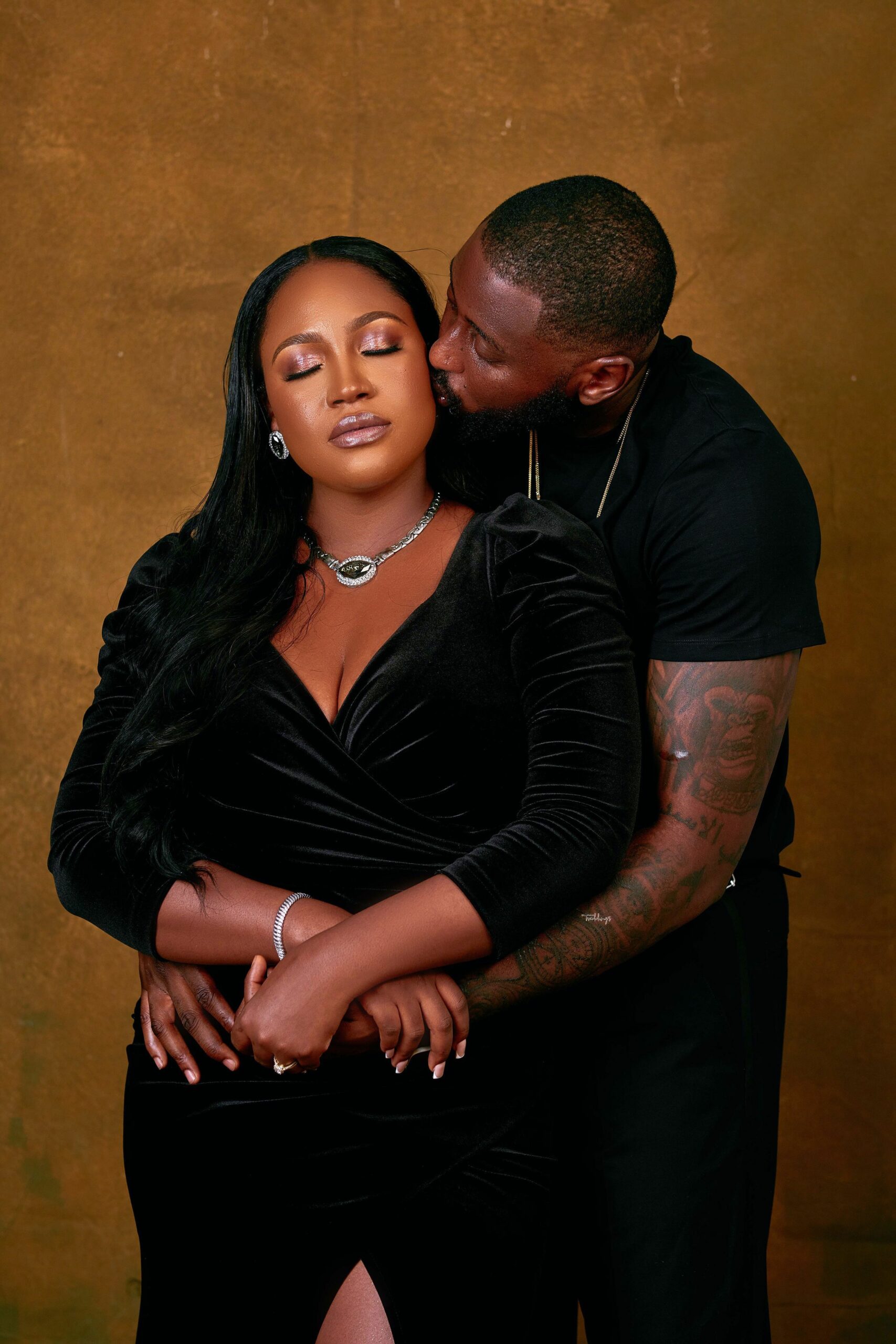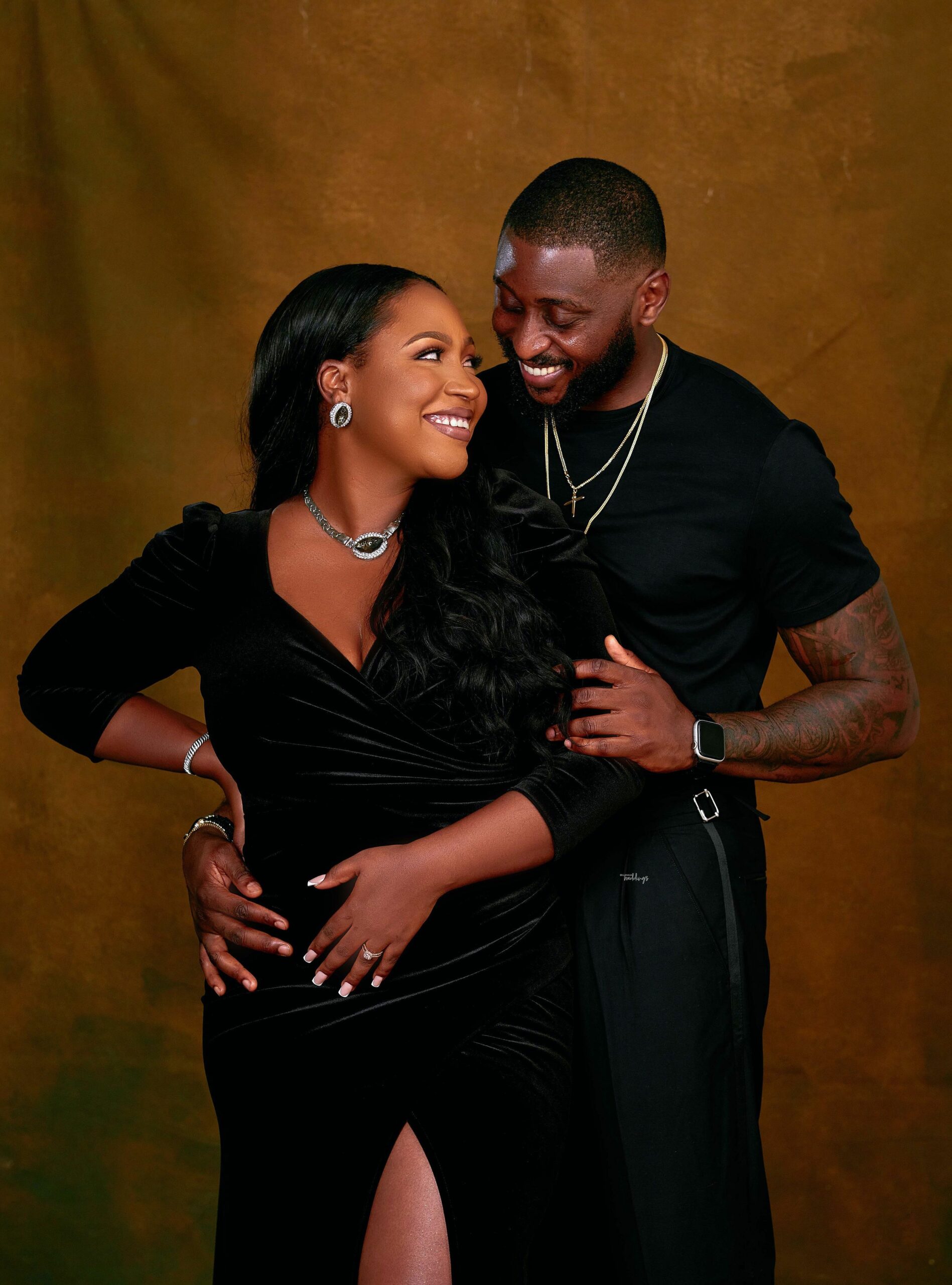 A few months later, I came to Abuja for a few days to see him and my family. My mum had suggested we all go out for family lunch a day before I went back to Lagos. I had suspected that it was going to happen and asked my mum if she also suspected. She laughed and told me not everything was about me and she asked if we do takeout instead and for the restaurant menu to be sent to her. I think she called him to let him know that I was suspecting something because randomly, the jeweller who I had indicated I wanted the ring from months prior, made a post about a delivery going to Abuja for Mr H. So I thought the ring was just on its way from Lagos to Abuja. I felt bad and insisted we went.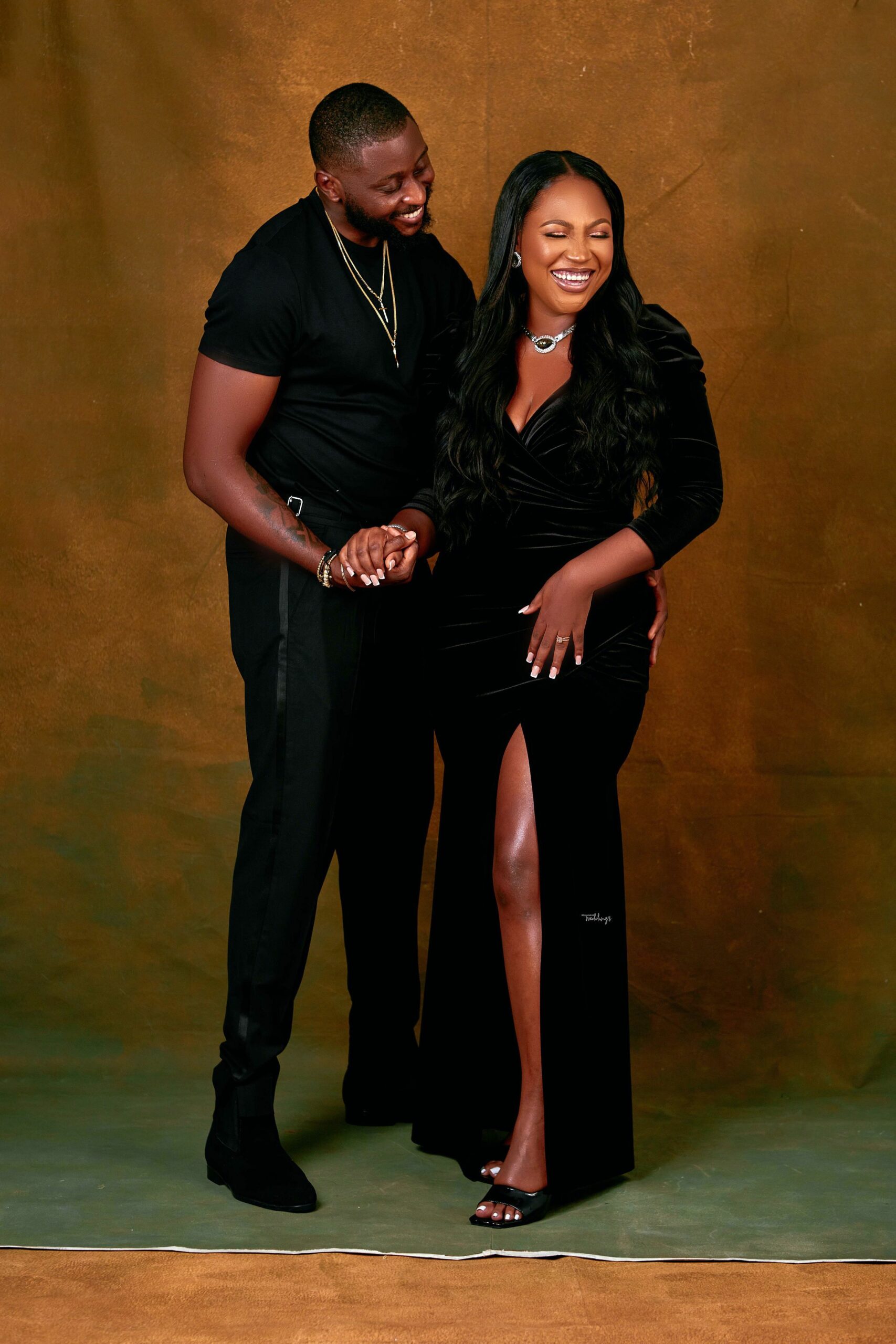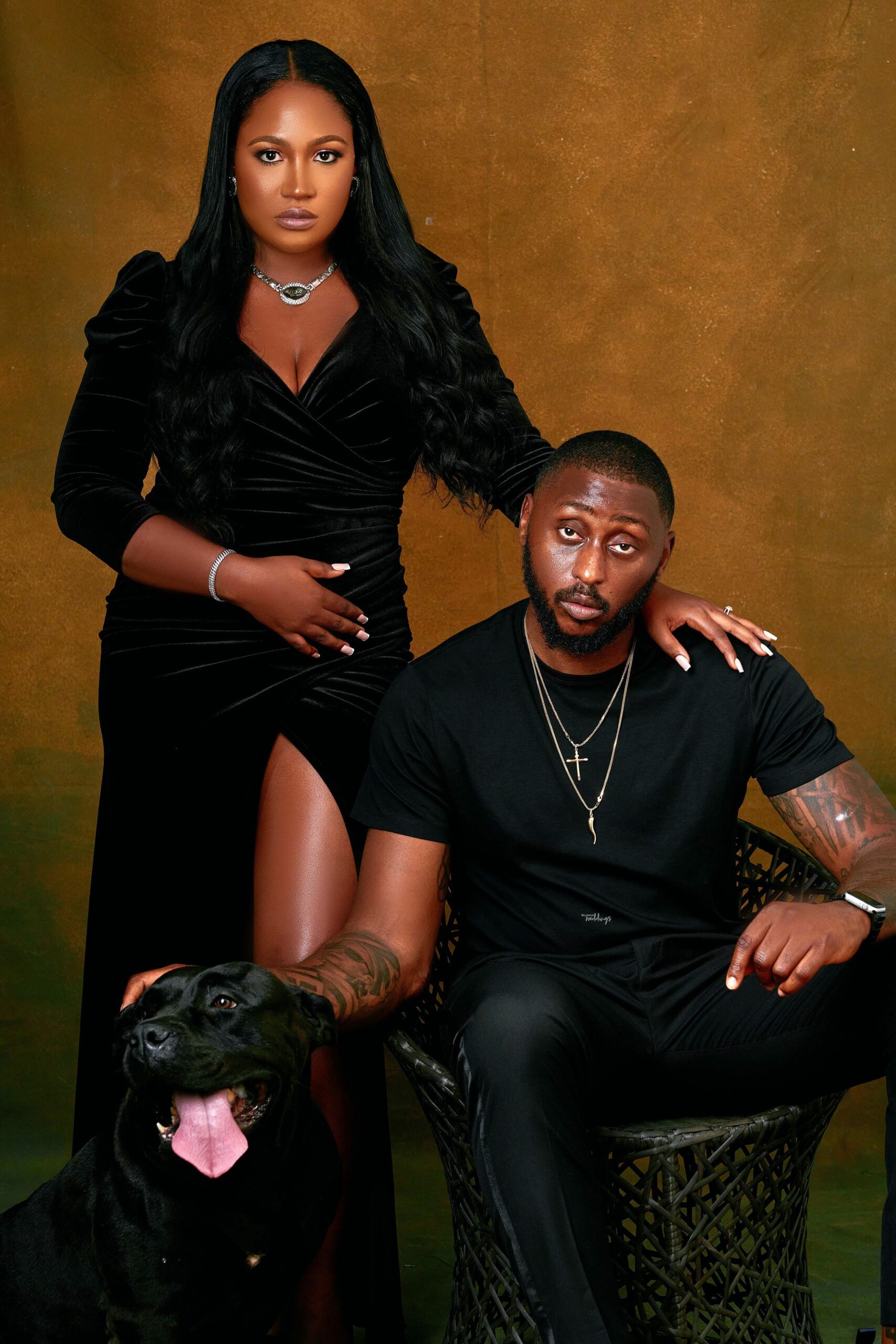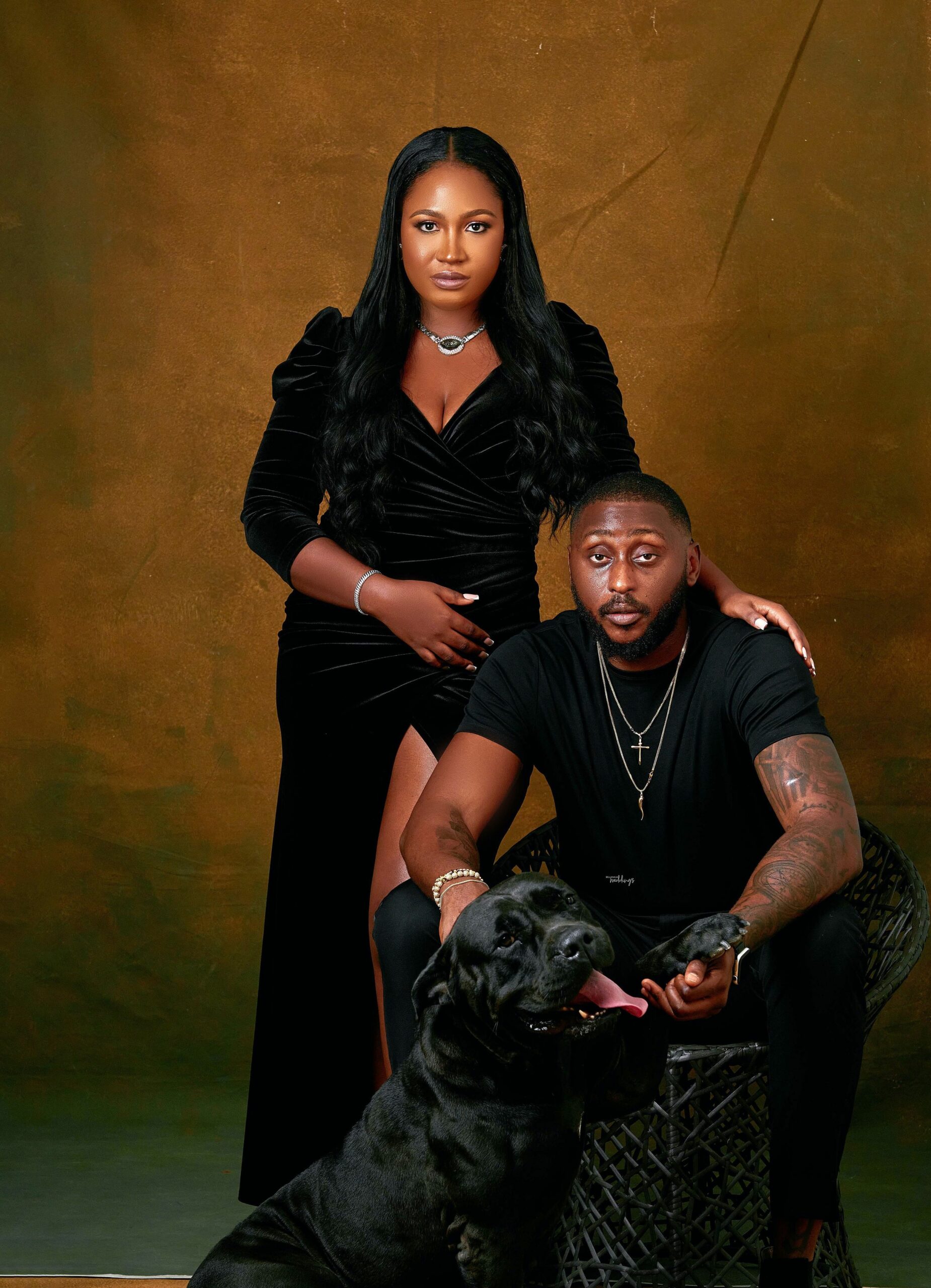 We got to the restaurant with our family as usual and everything went smoothly, we ate and even paid the bill. My mum engaged me in a very serious conversation so my focus was on her. He was seated beside me and I heard the chair scrape and movement from him so I turned around to check and there he was on one knee, I screamed so loud because I was so surprised which hardly ever happens. He asked me to be his wife and I said yes without hesitation. I mean, when you know, you know.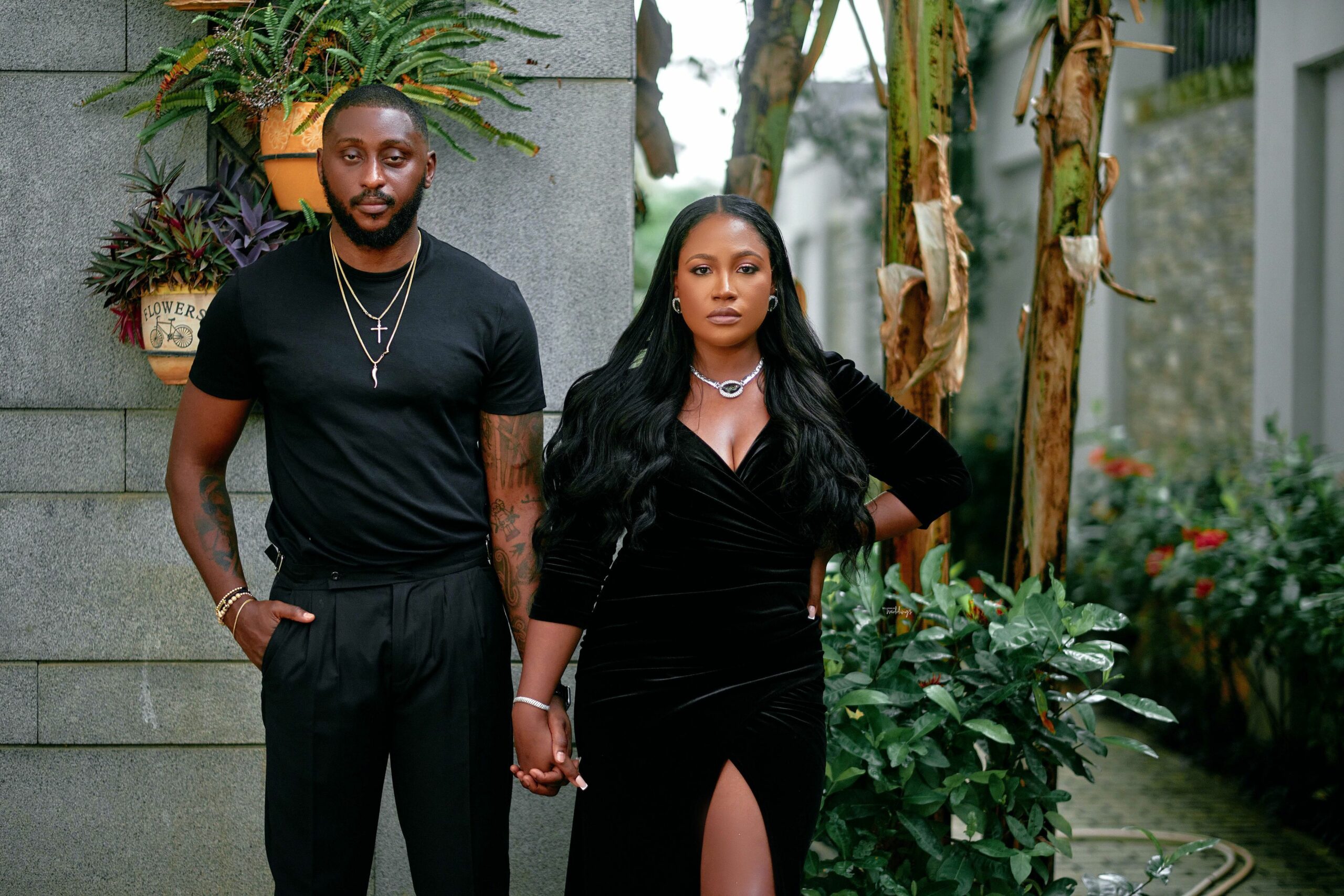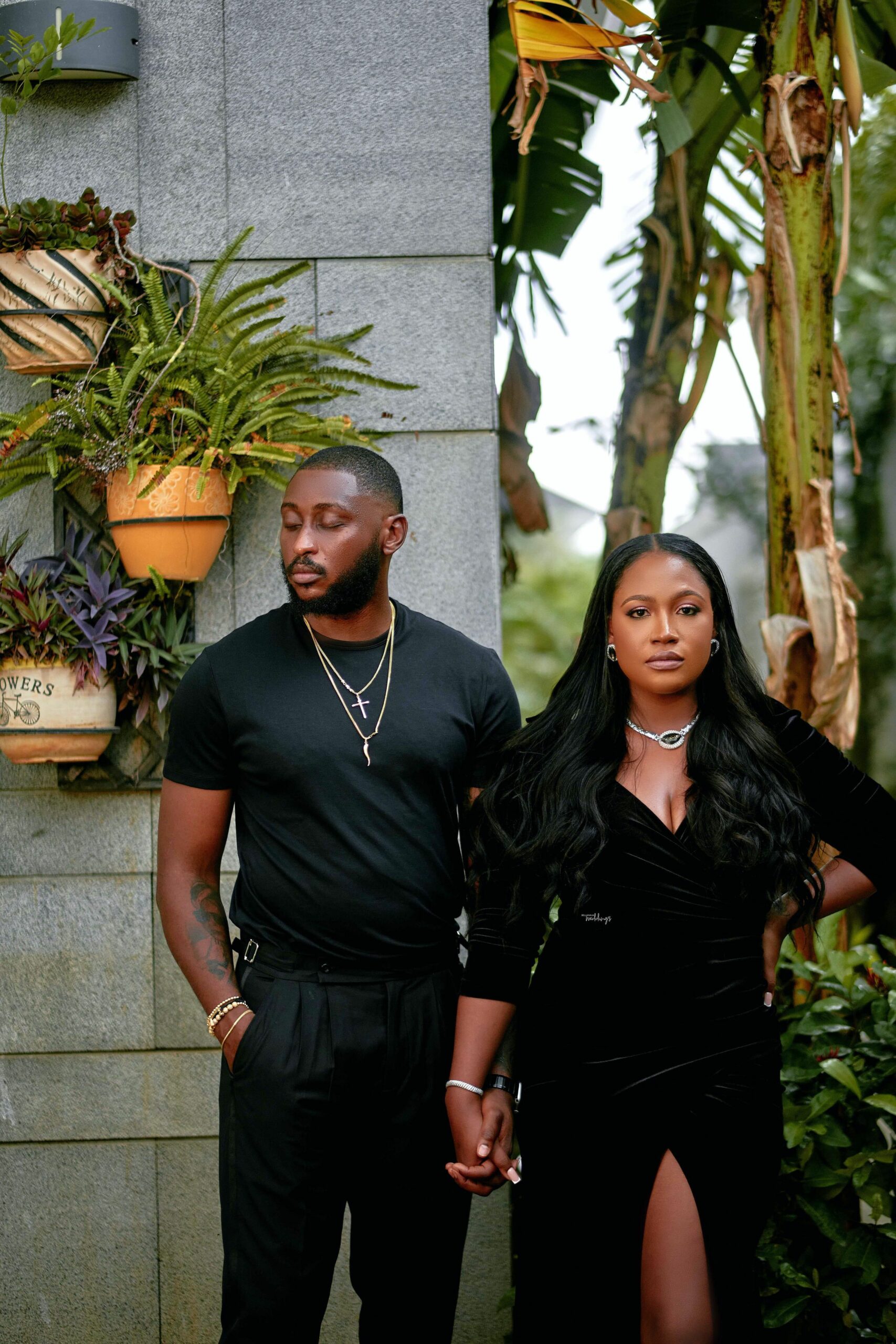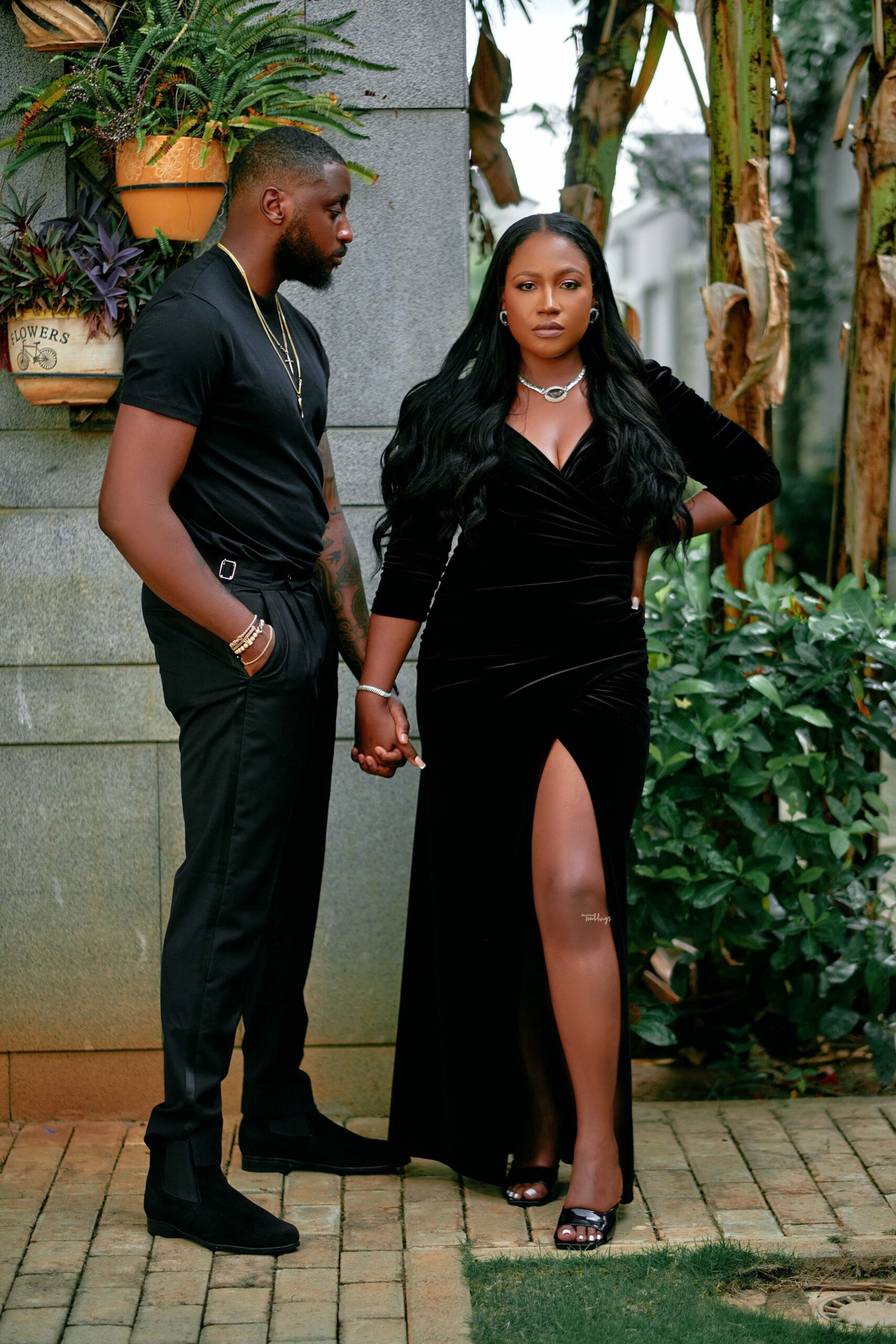 It wasn't everything I had envisioned but it was everything I needed, I'm very difficult to catch off guard and he knew that seeing balloons or rose petals immediately after I walked in would take away from the actual surprise of the moment. It was organic and we were surrounded by everyone we loved.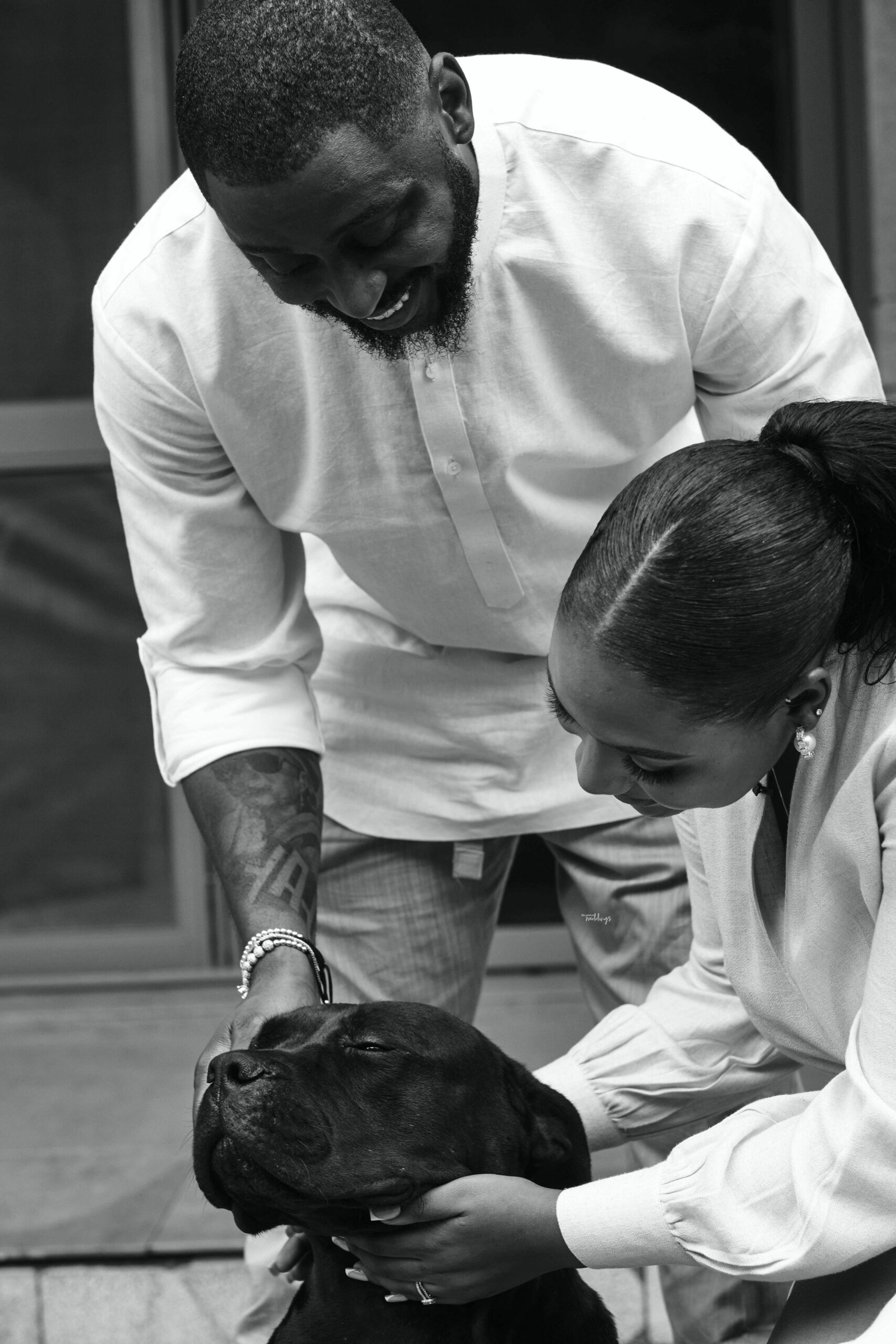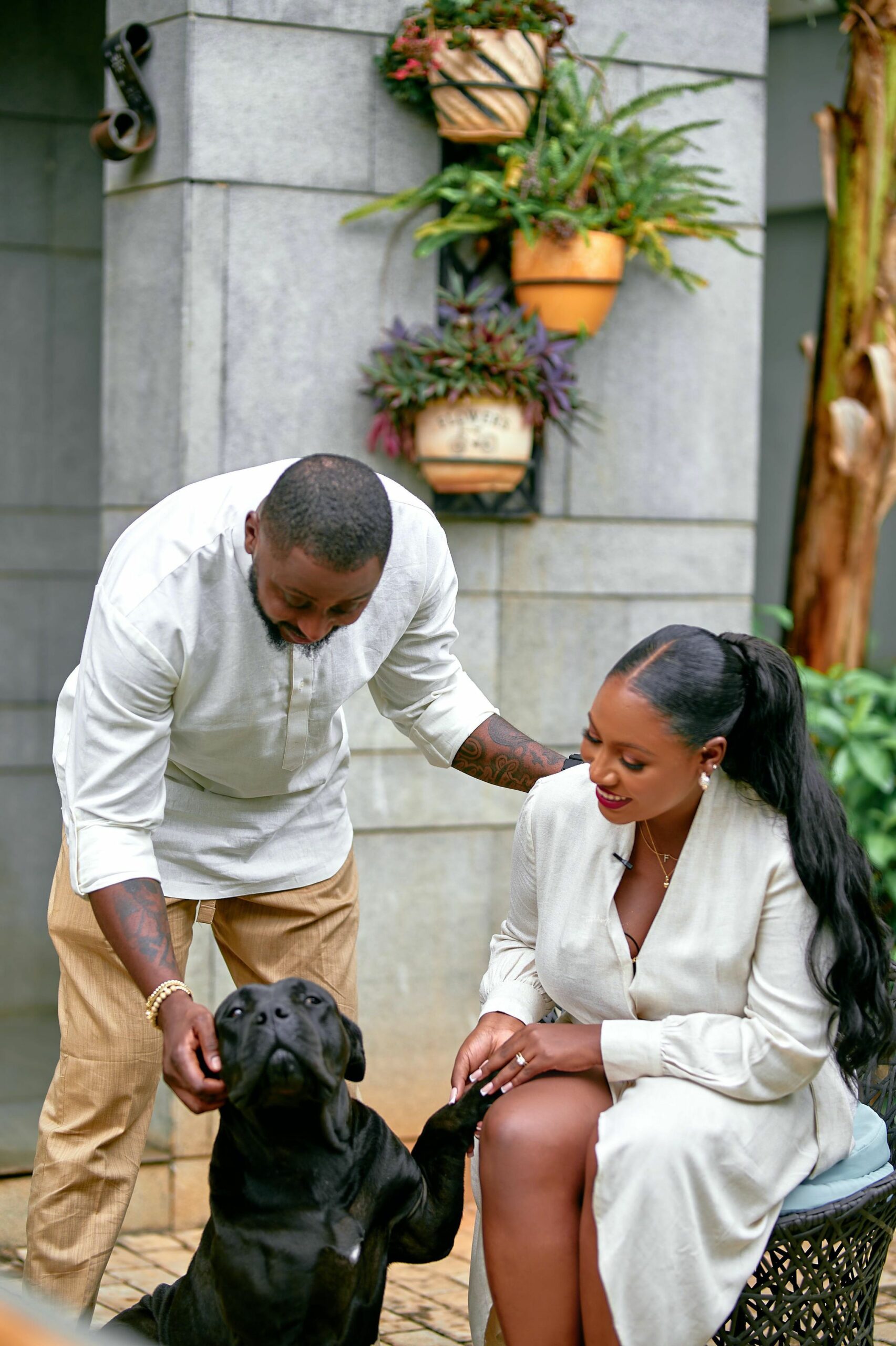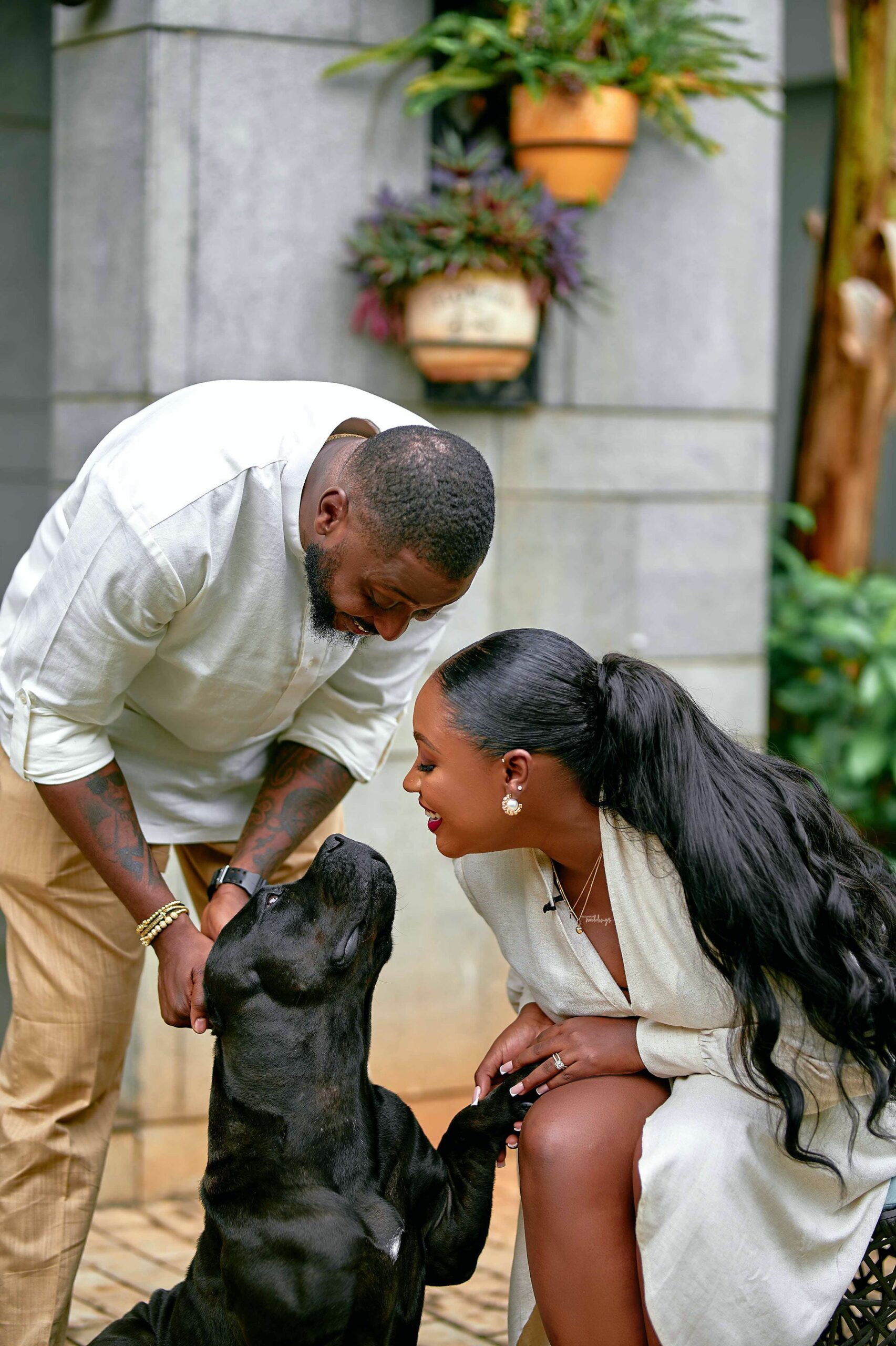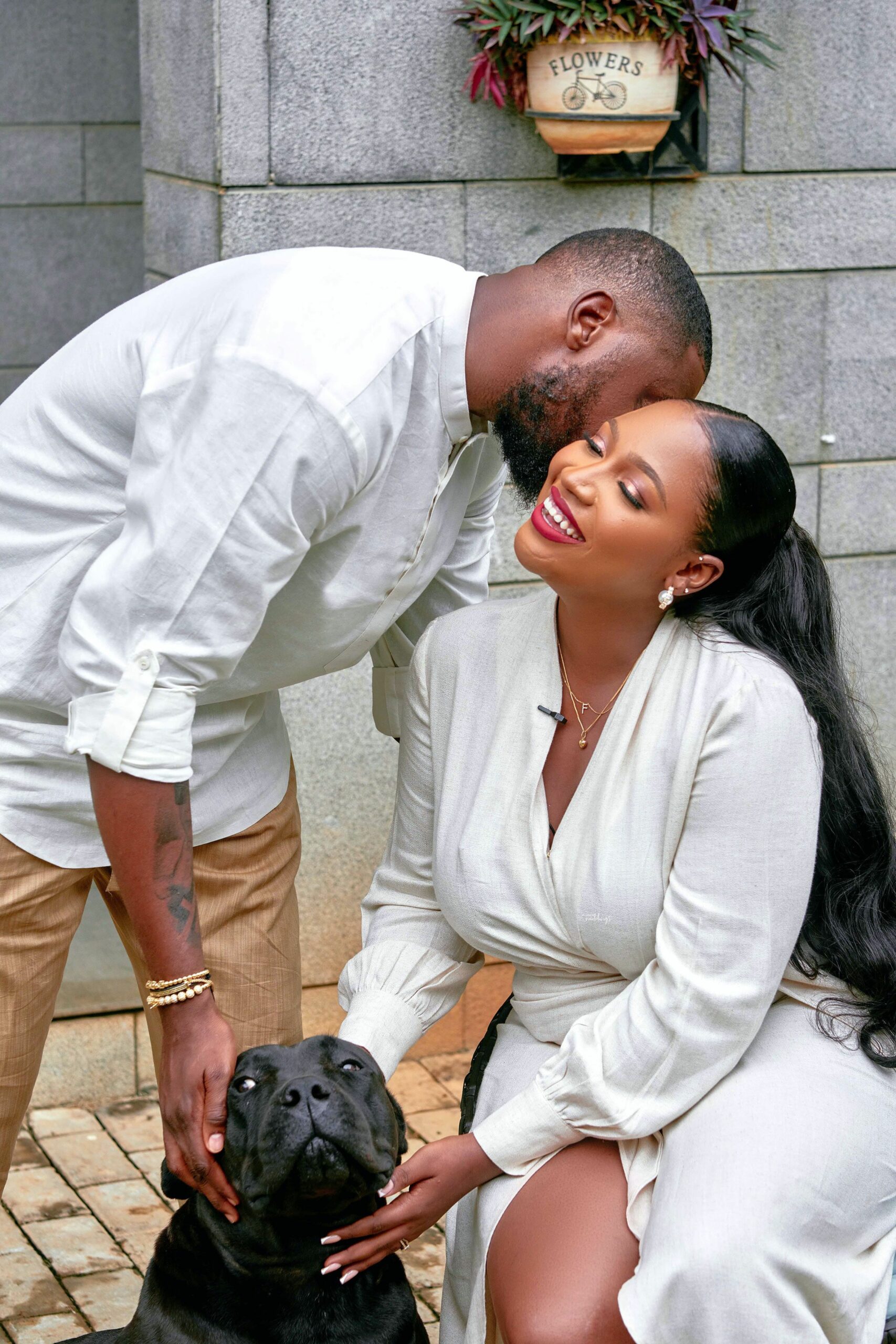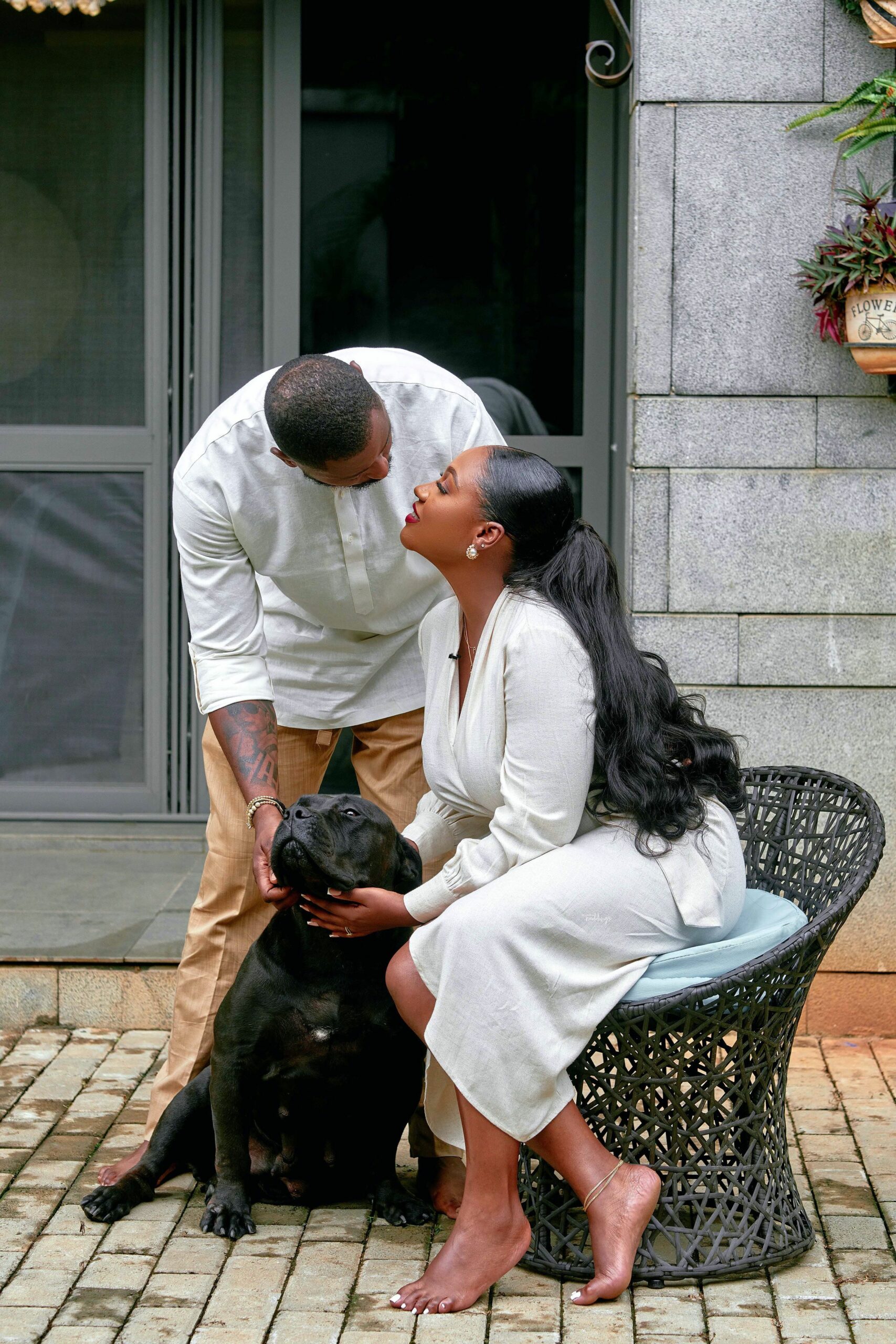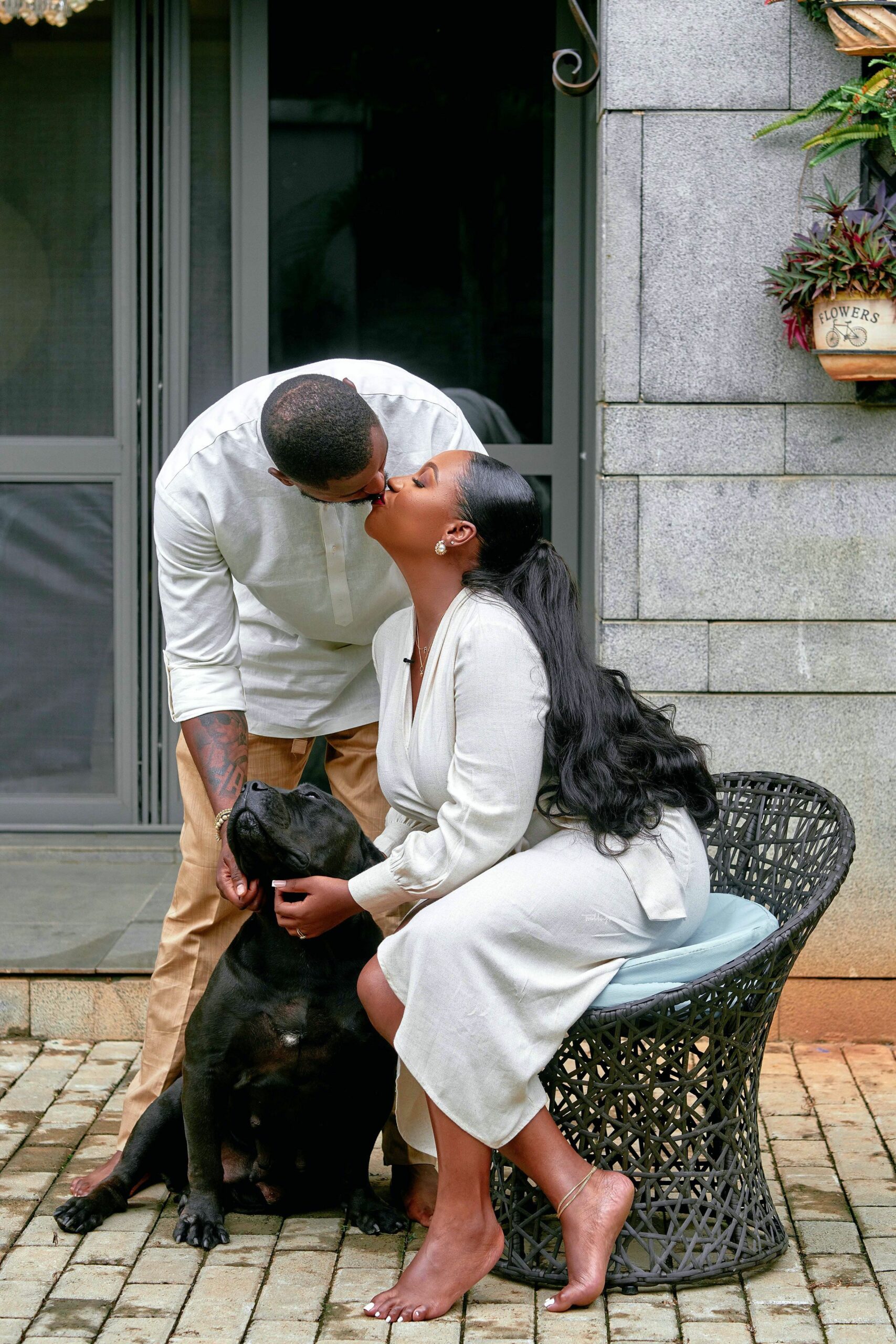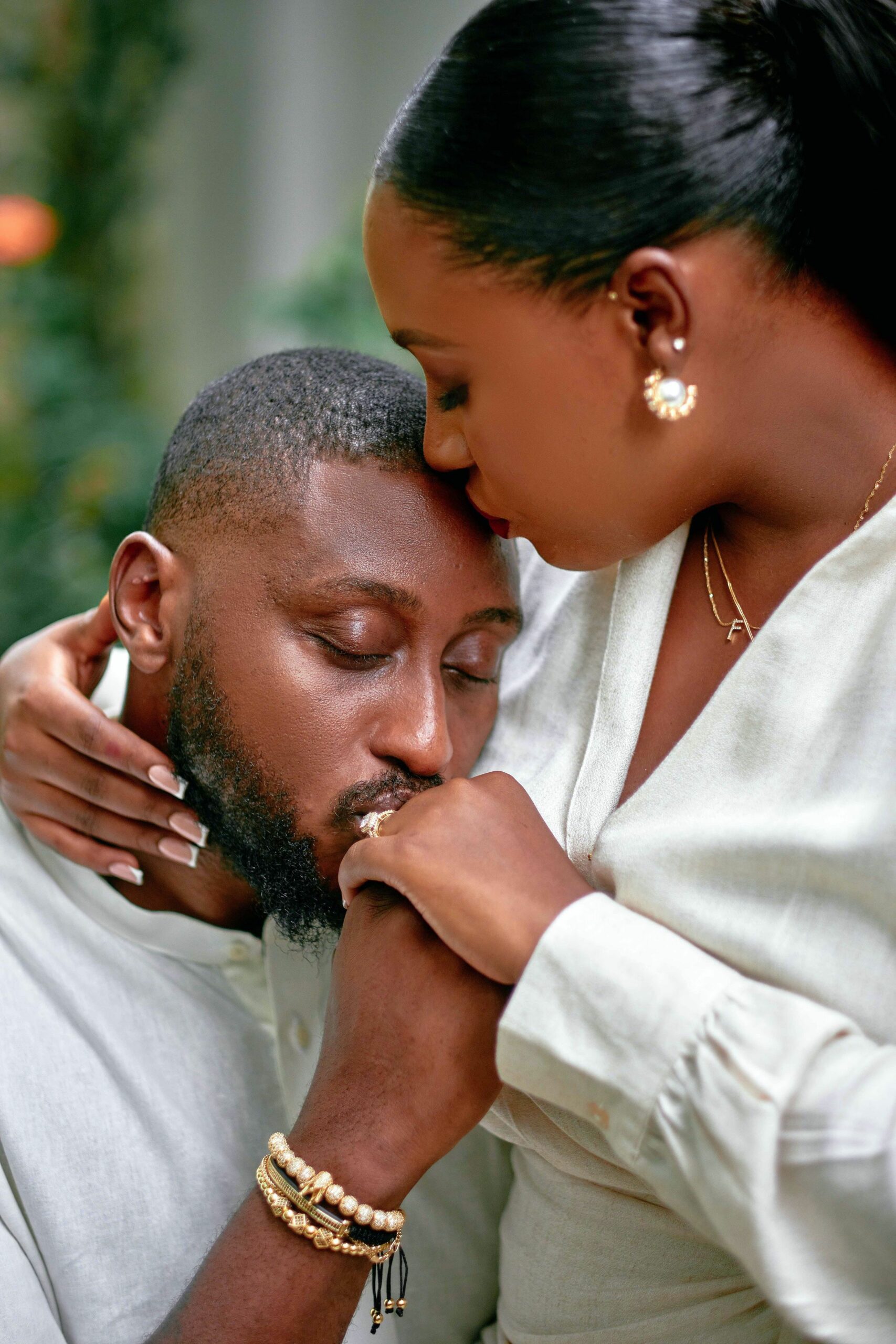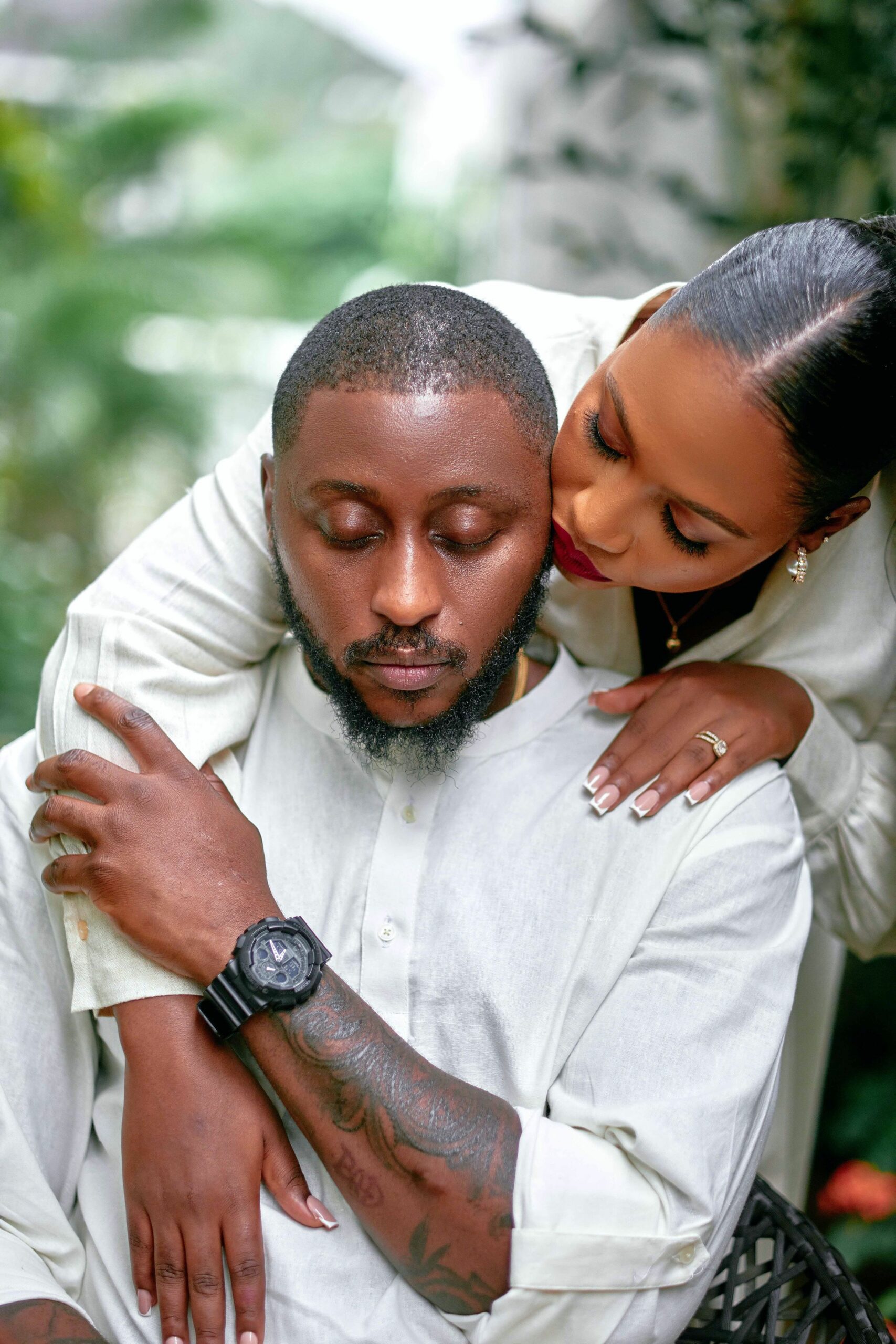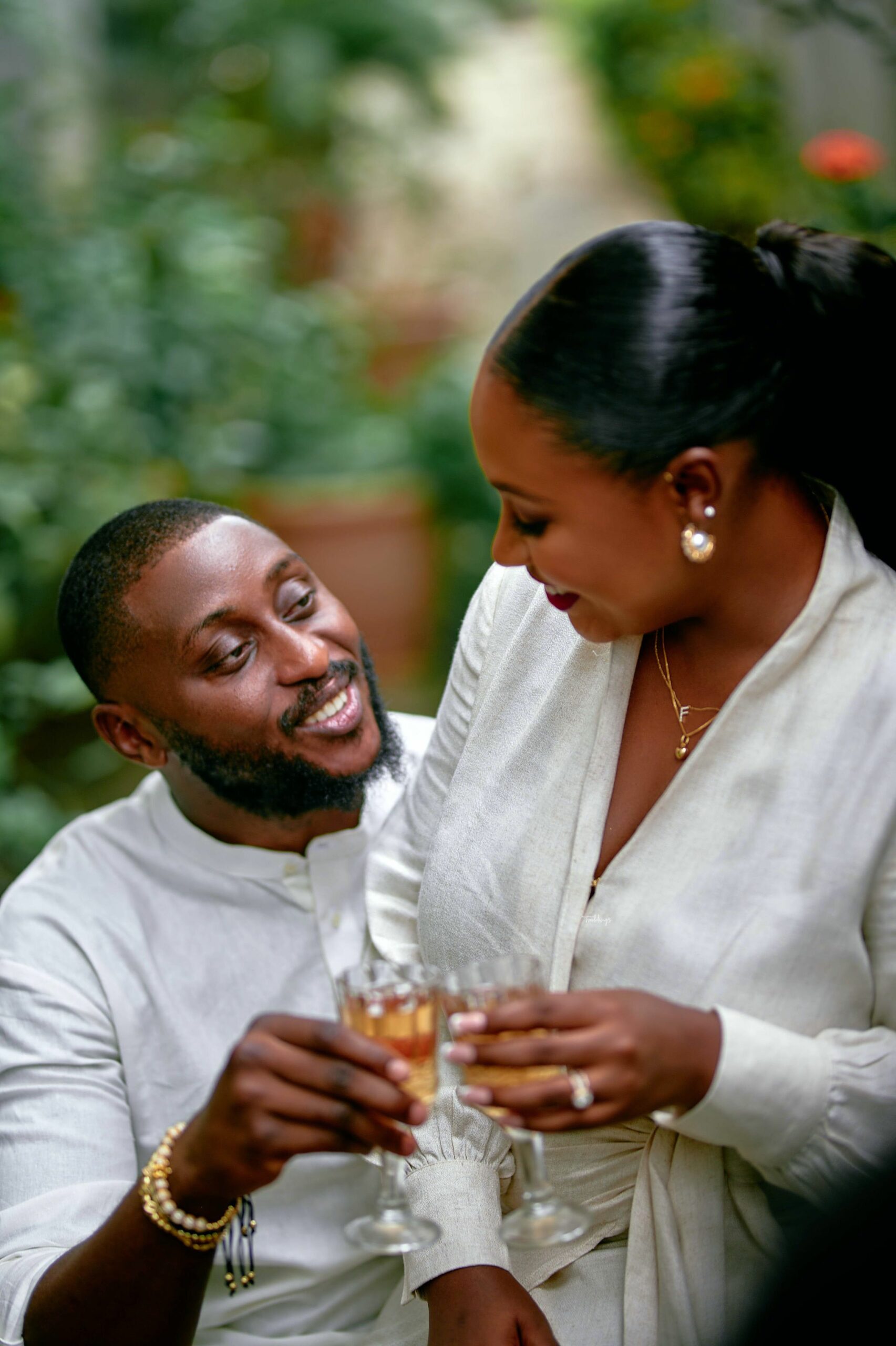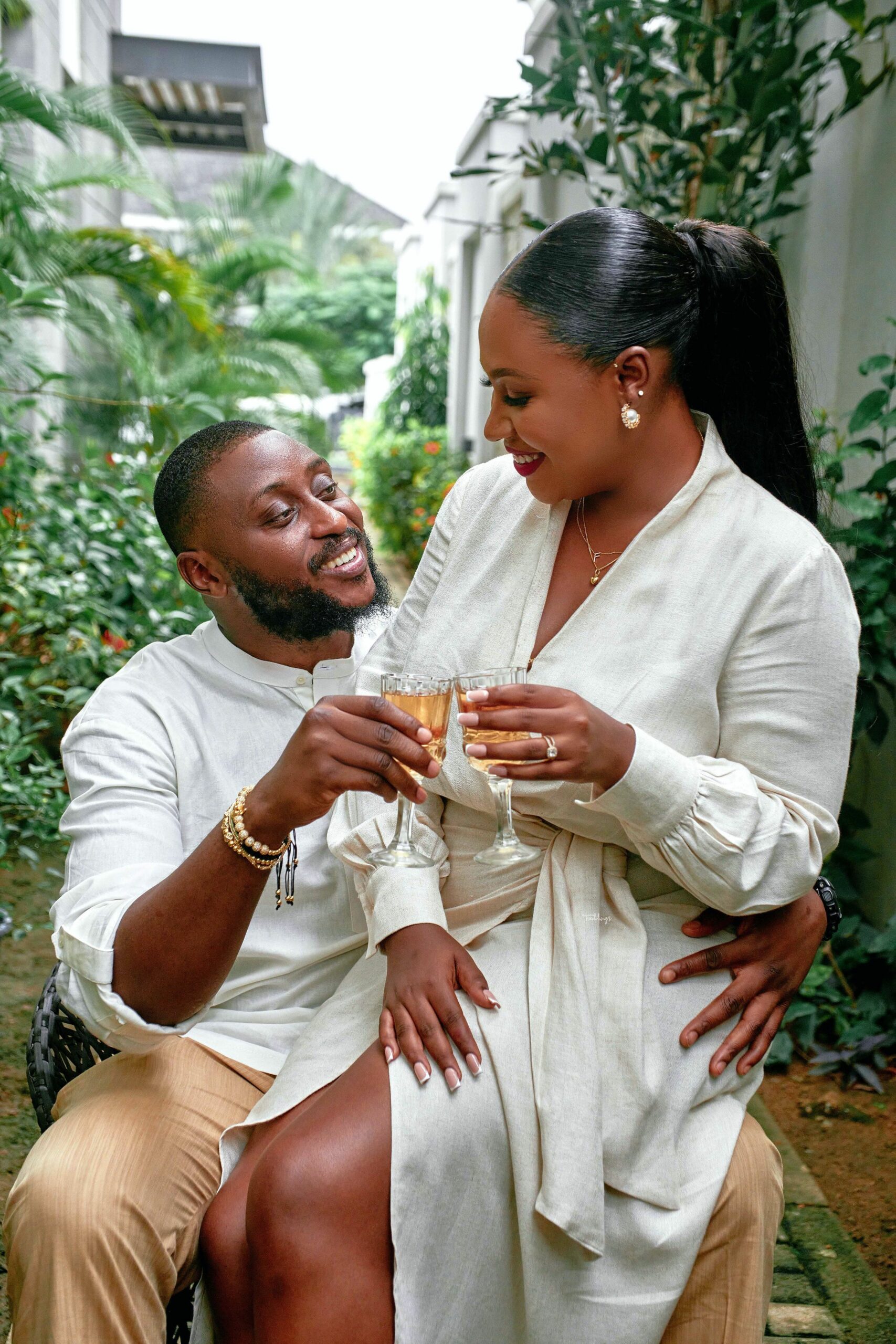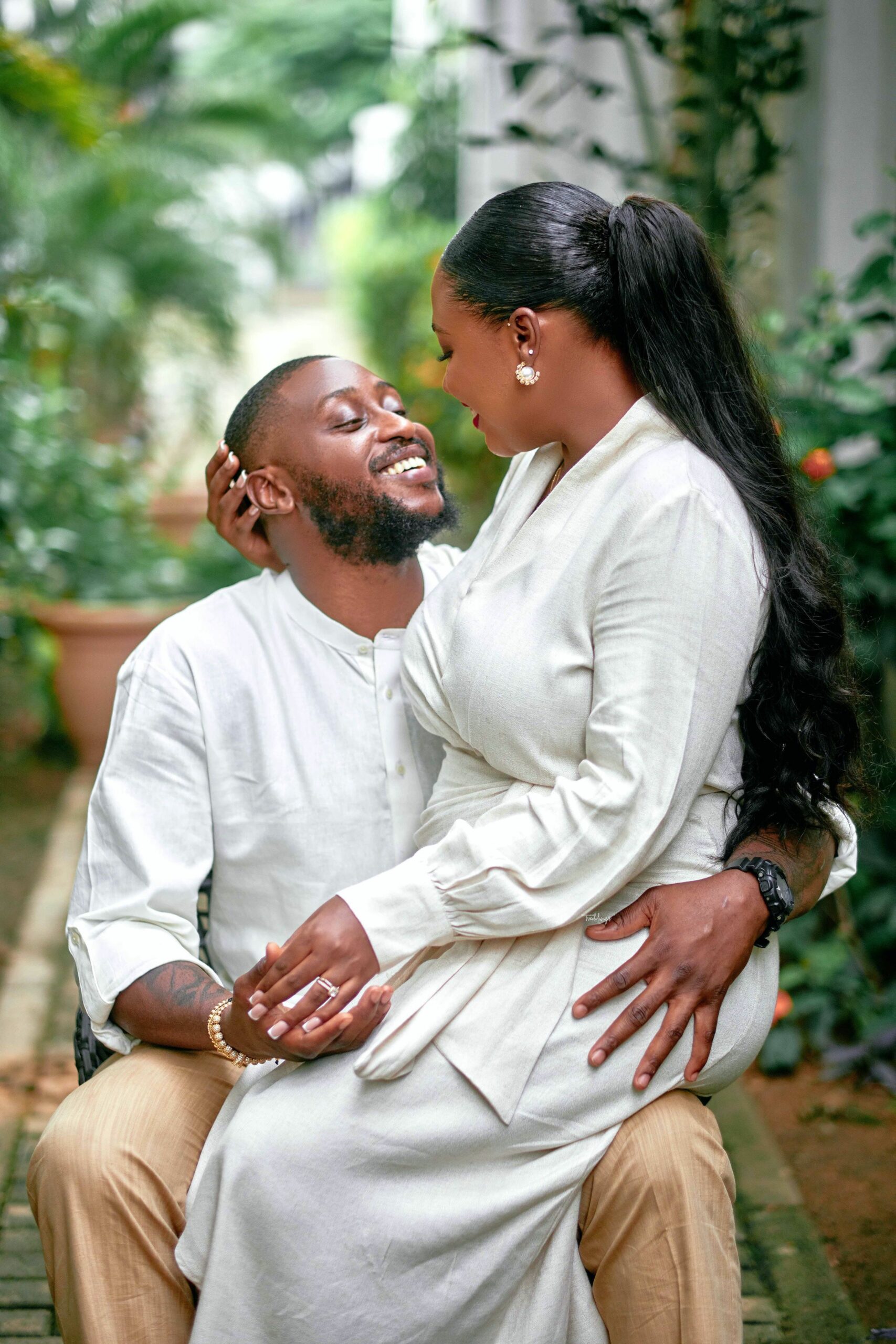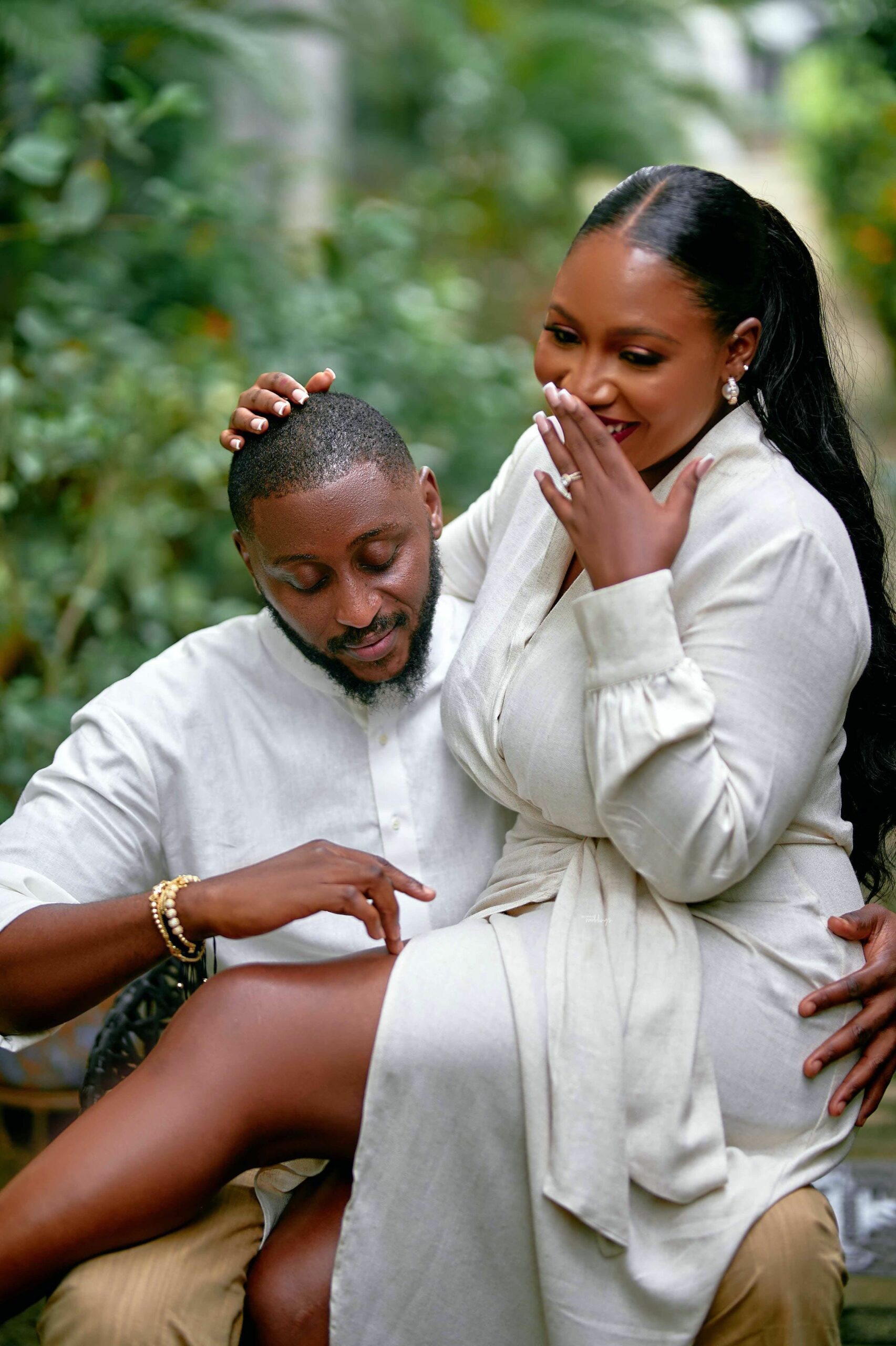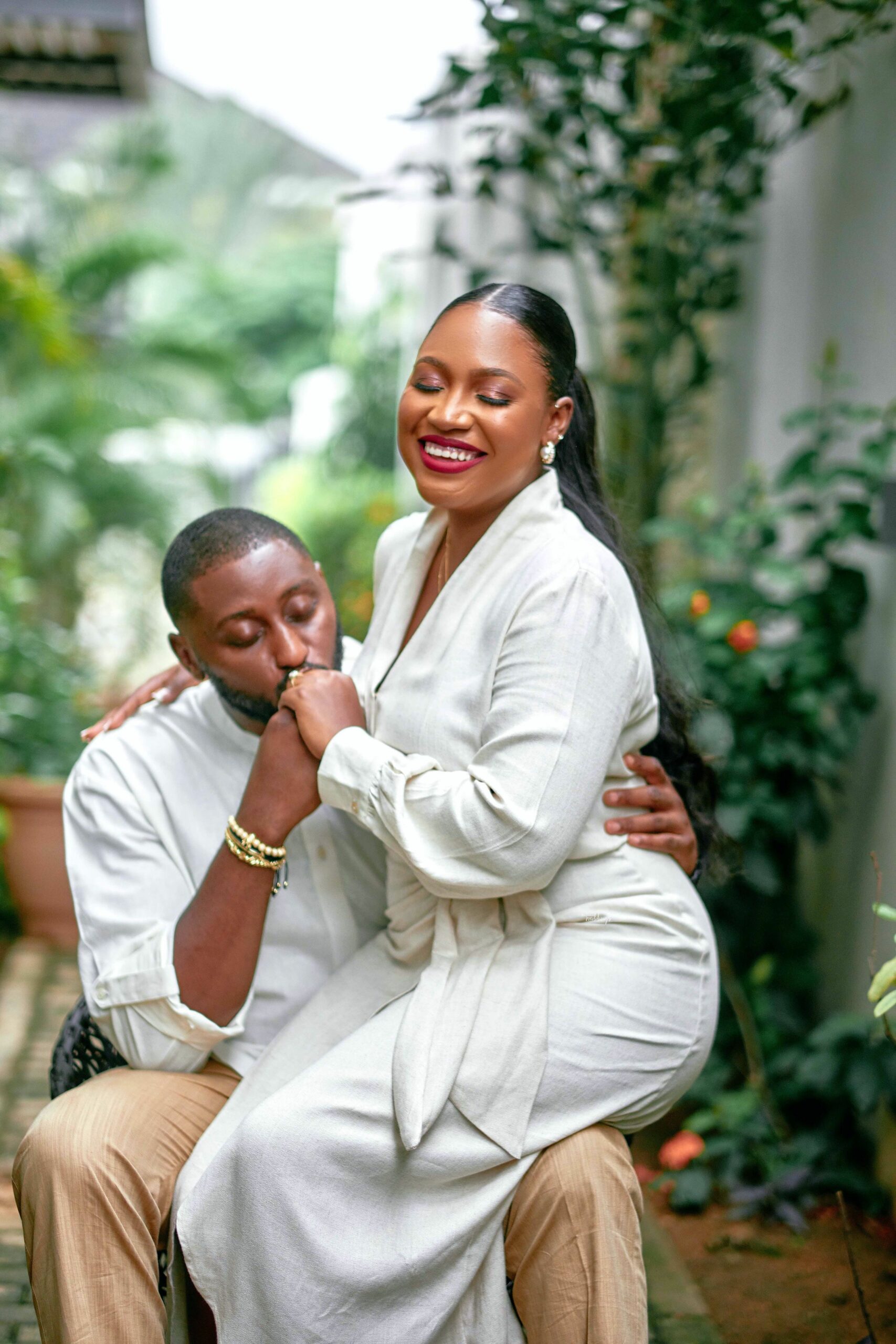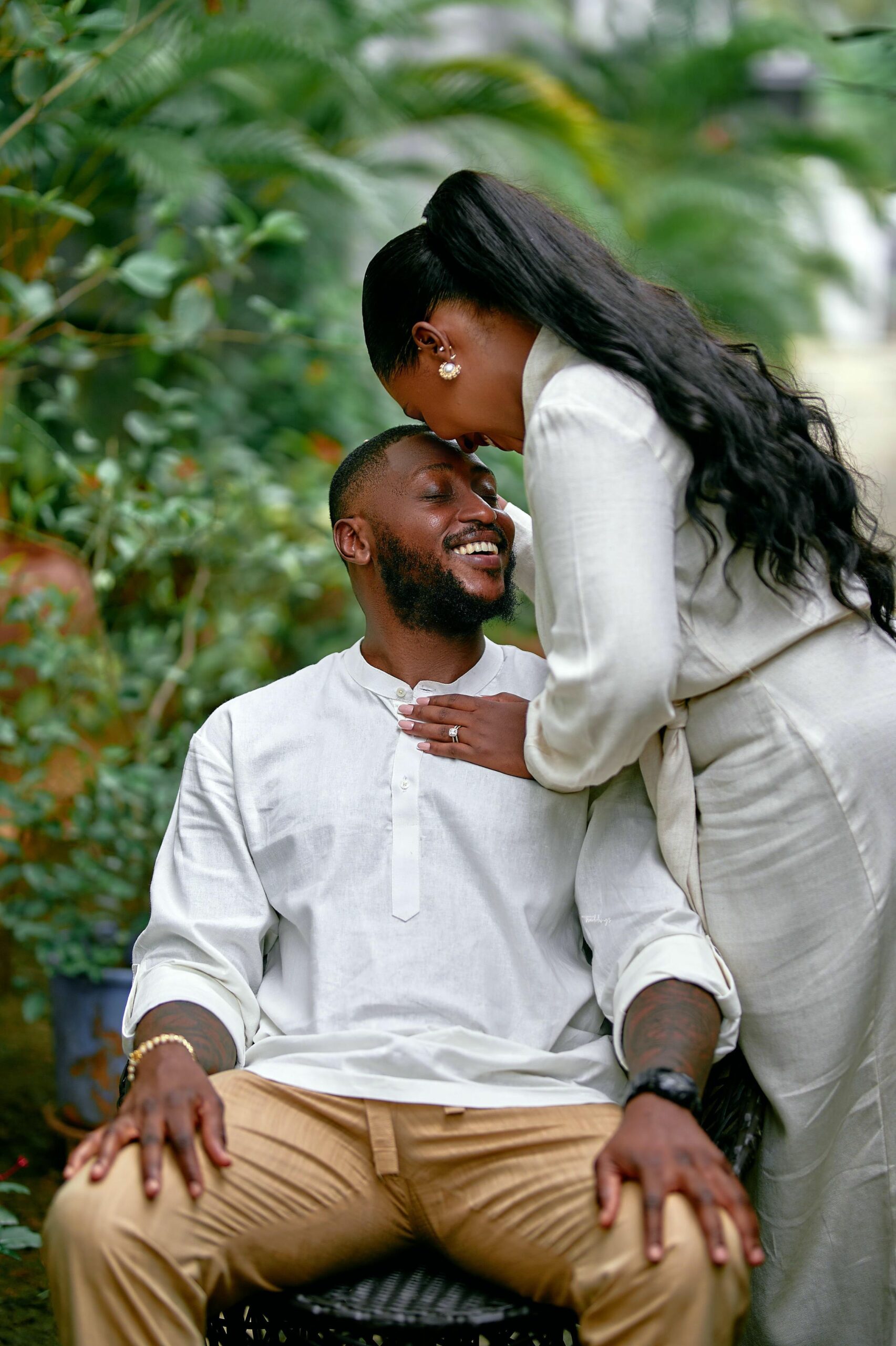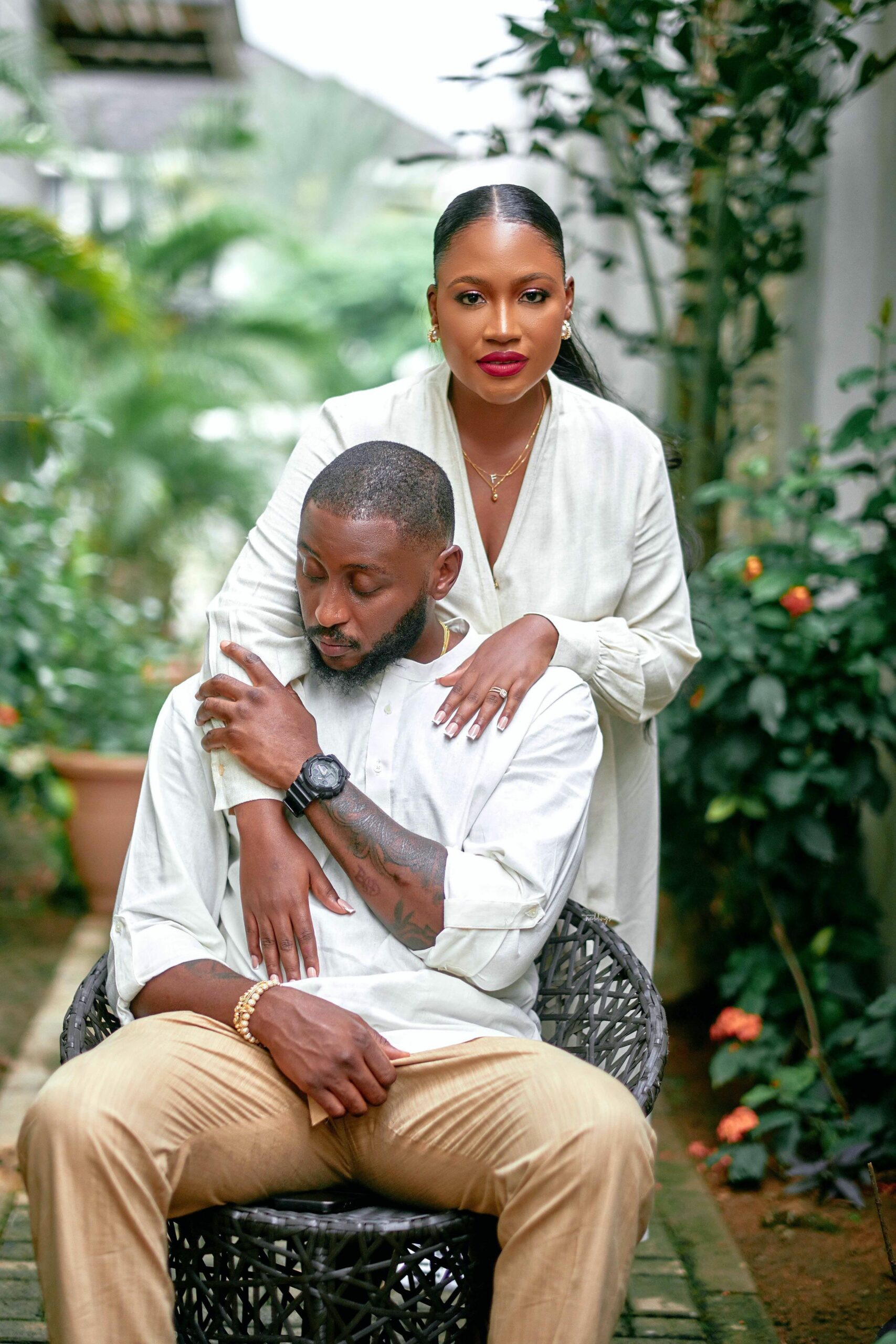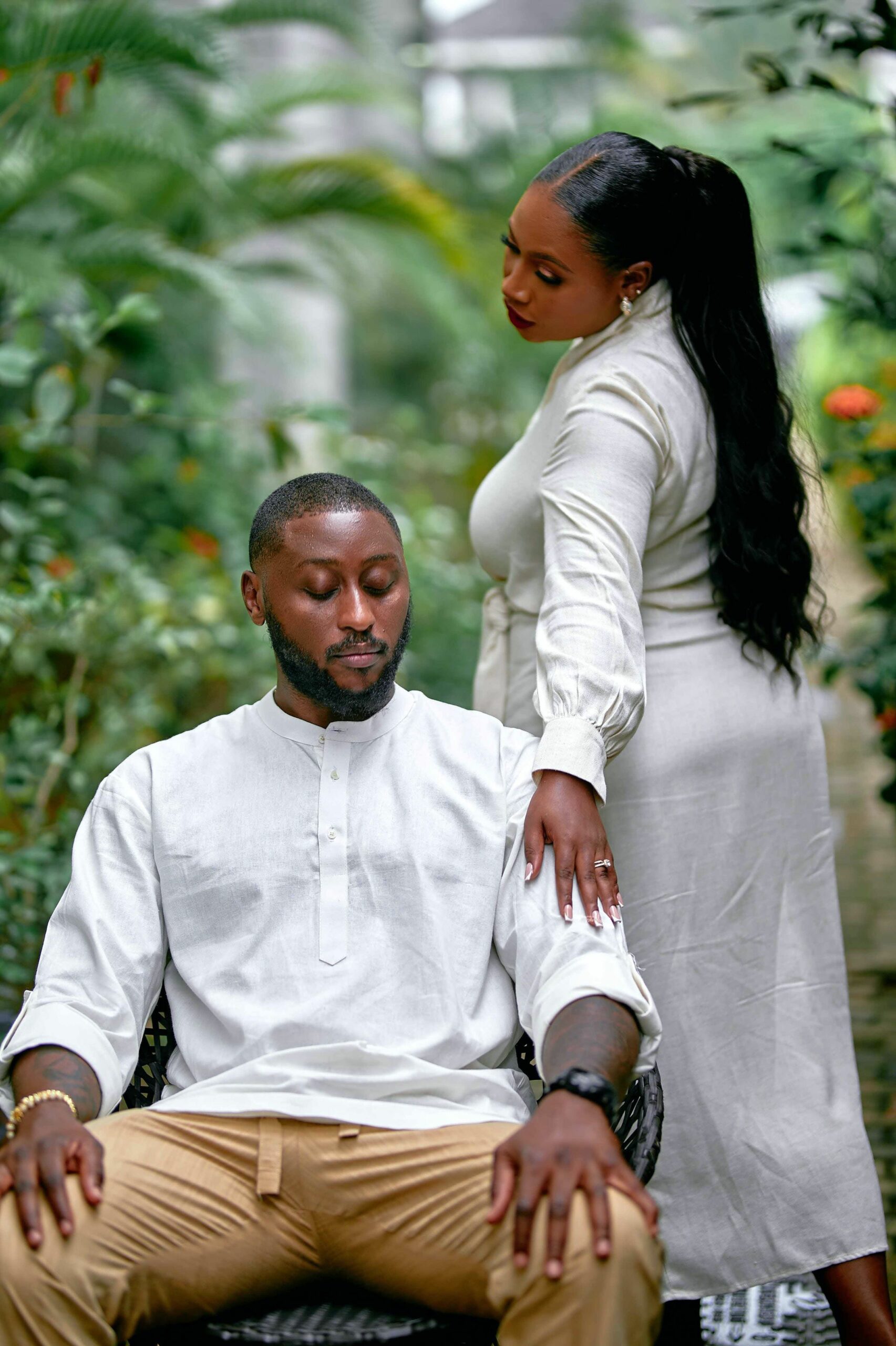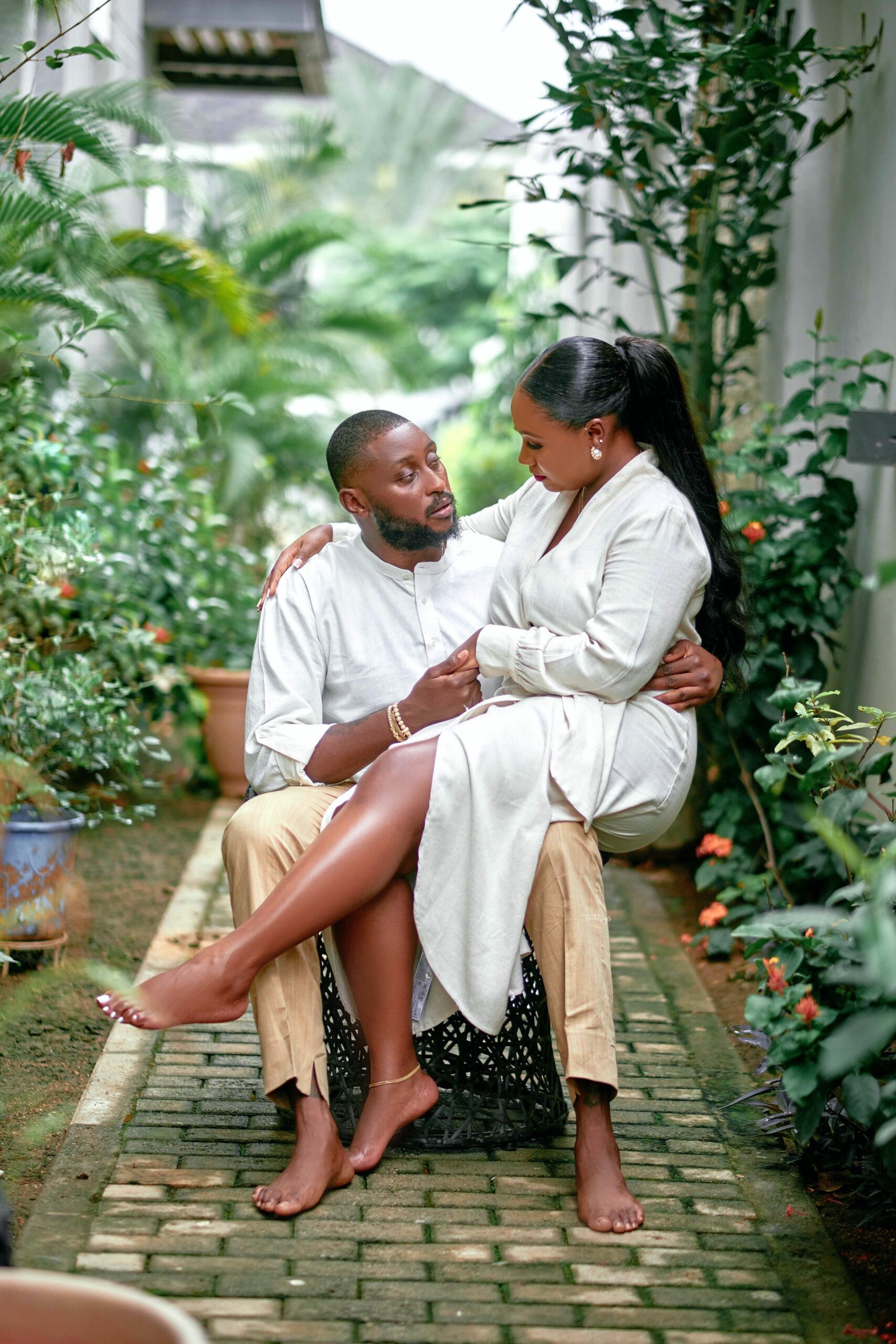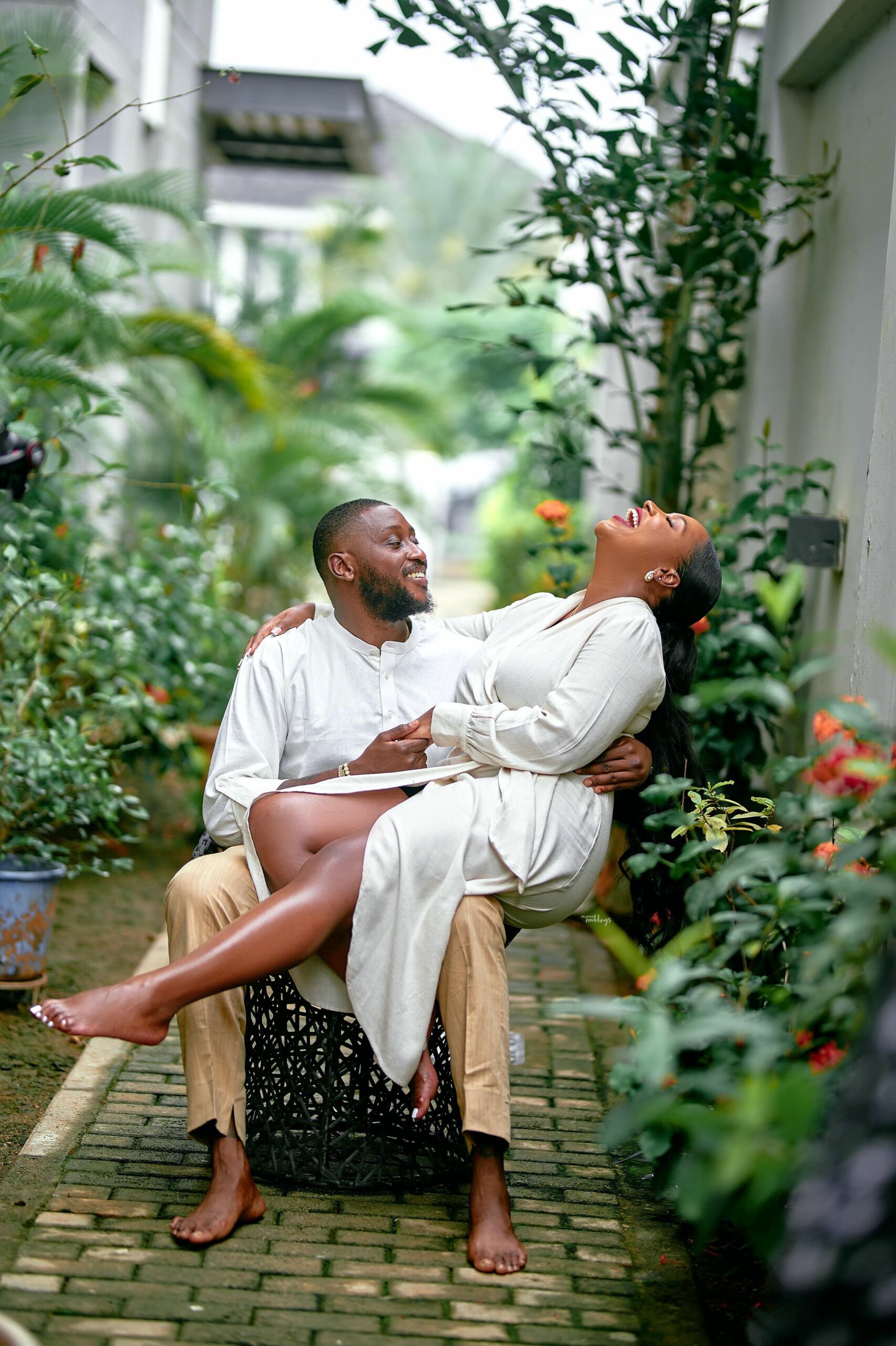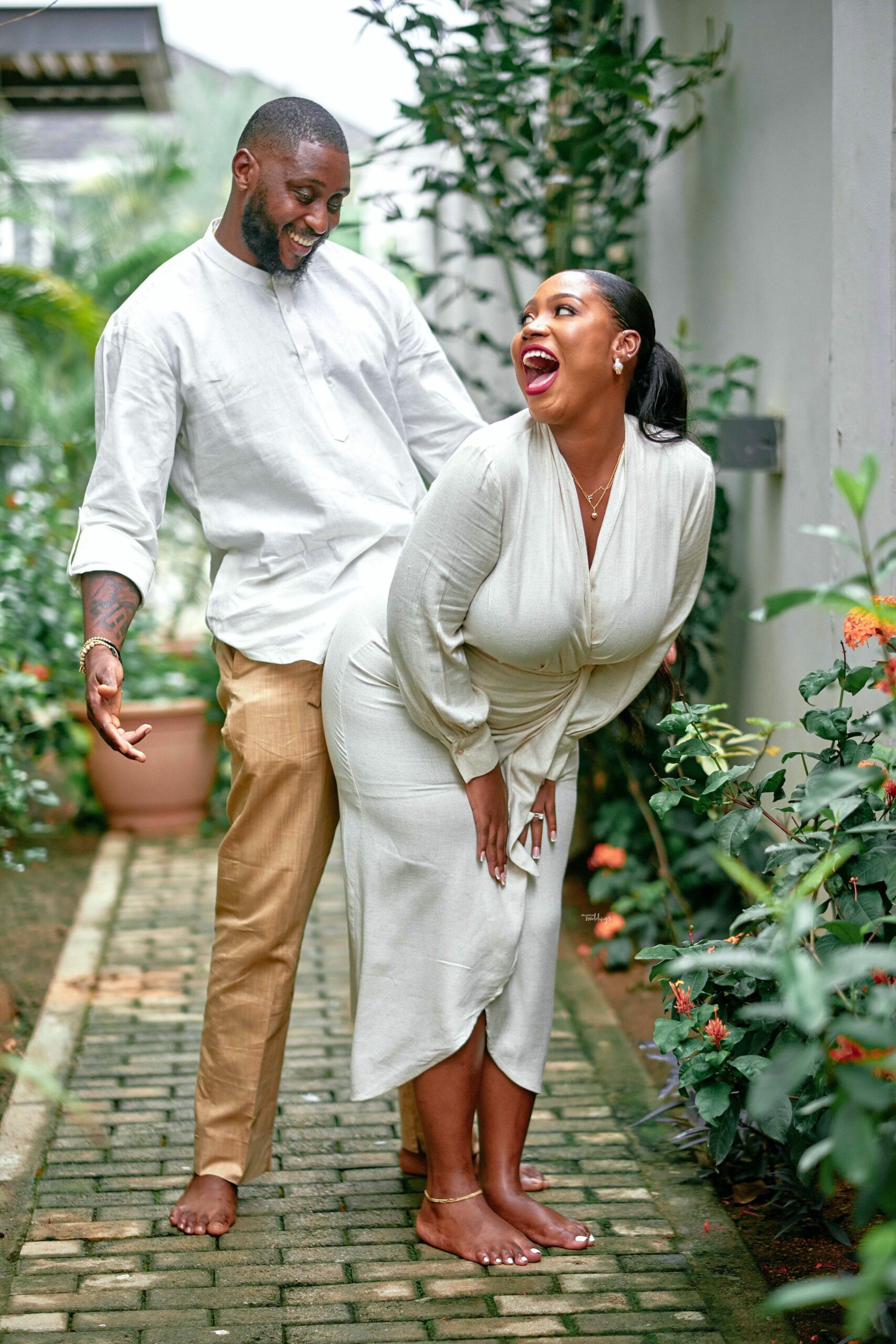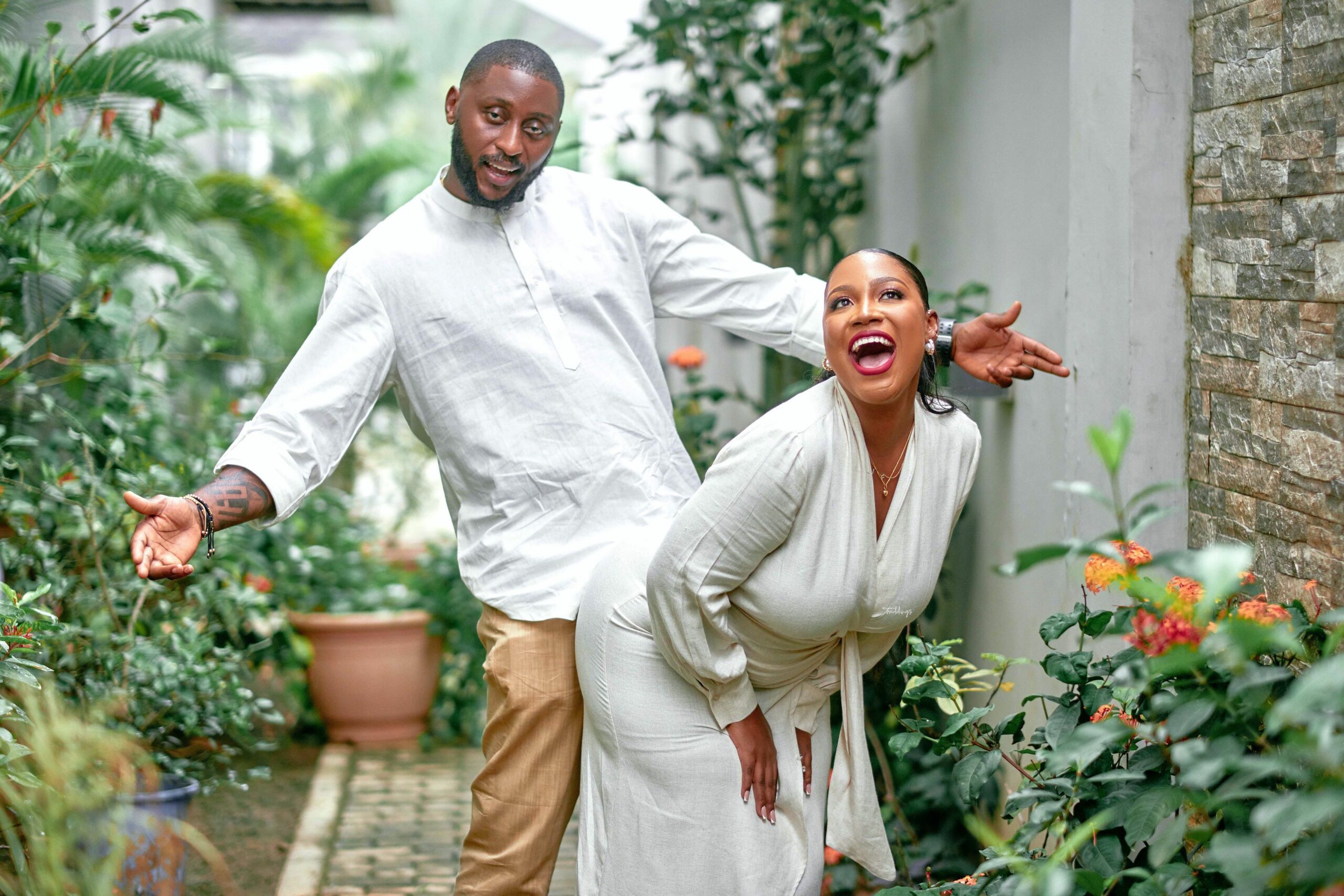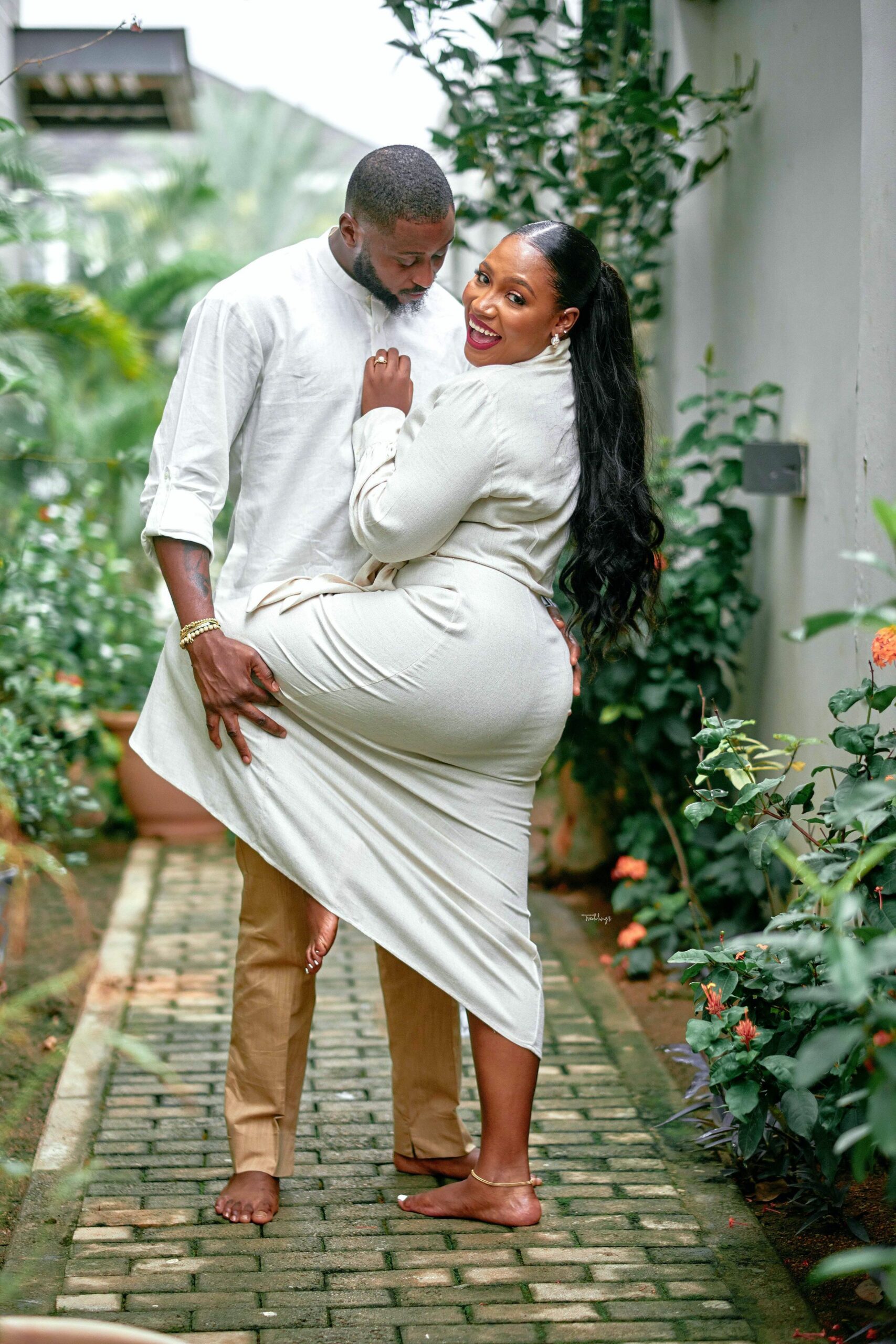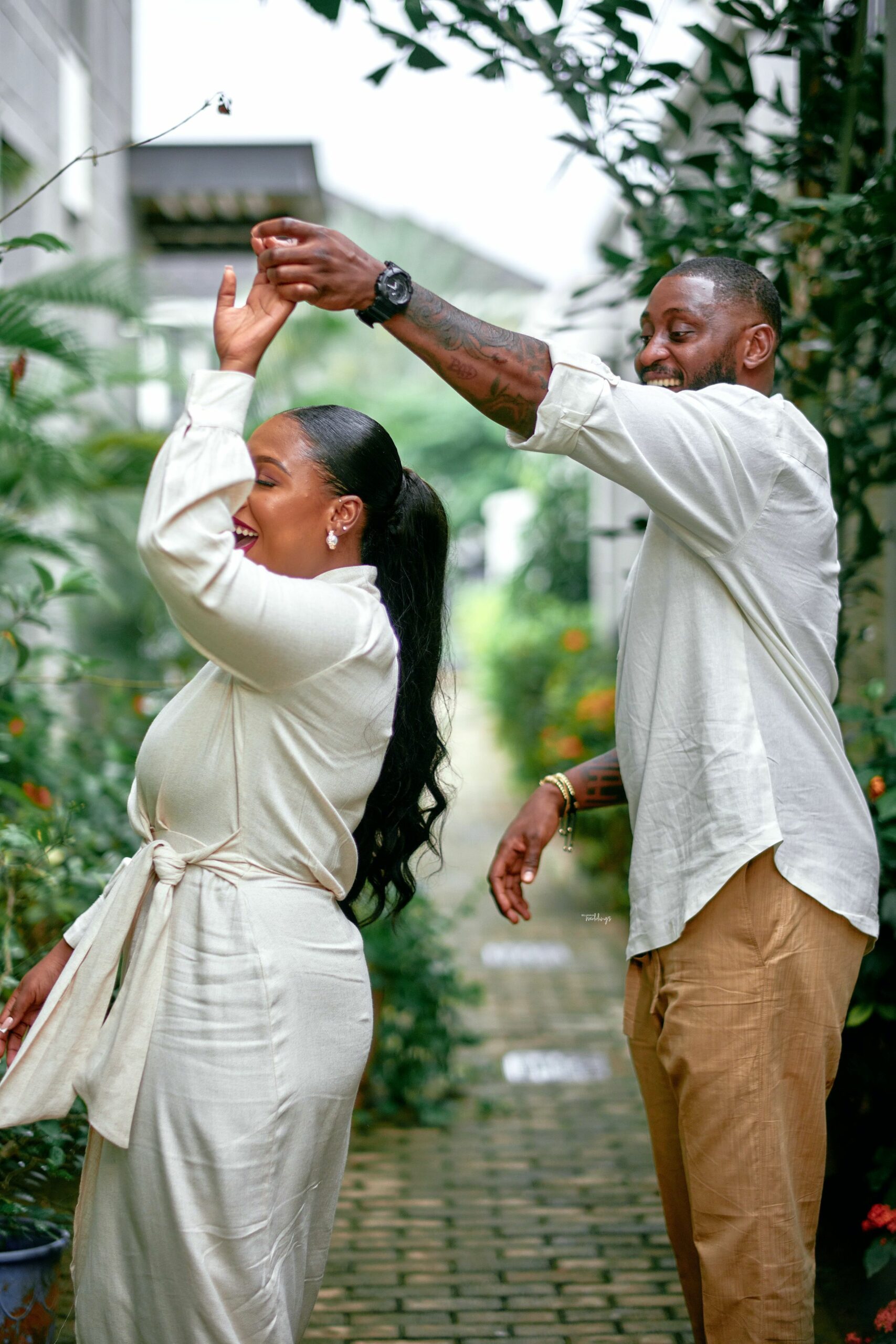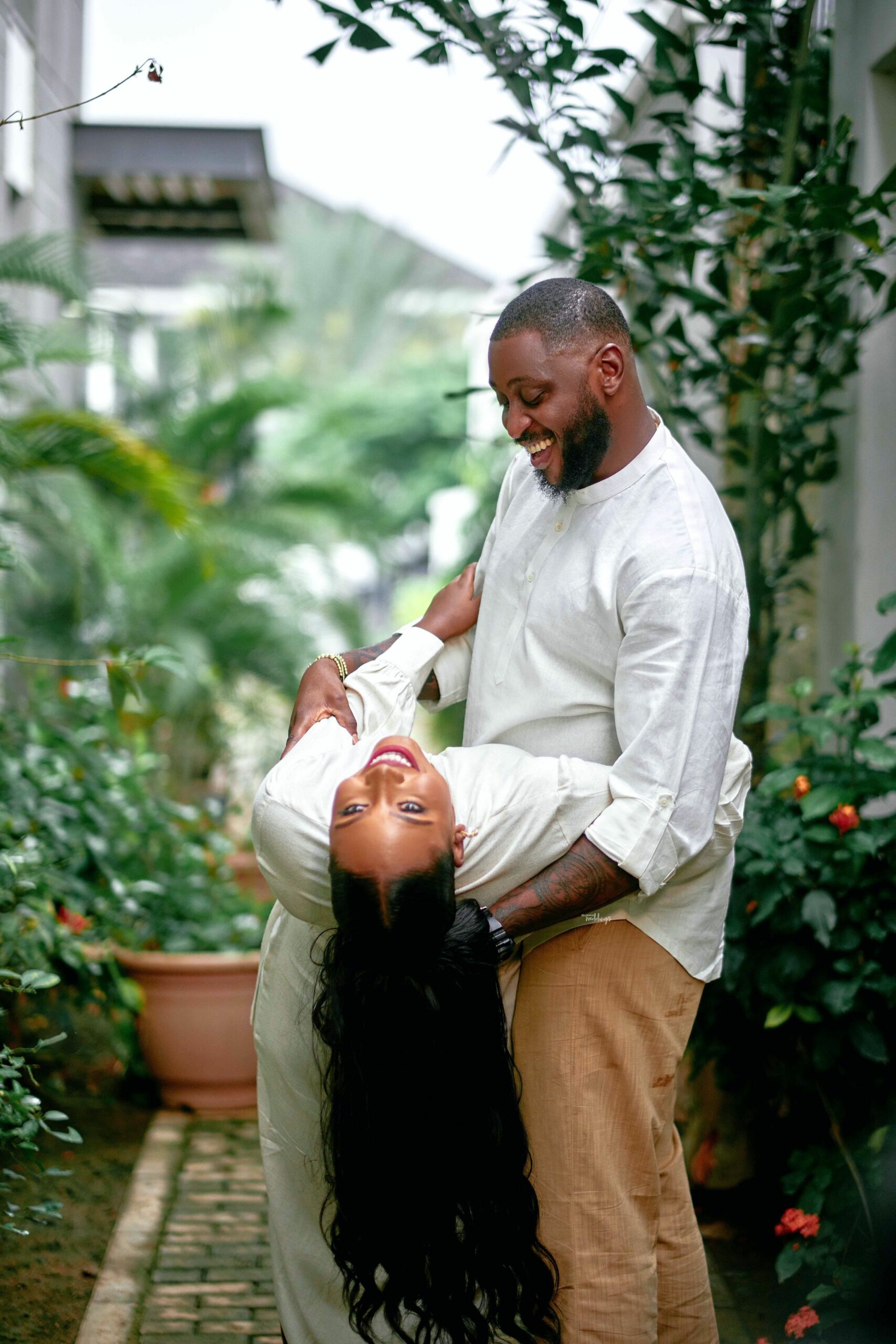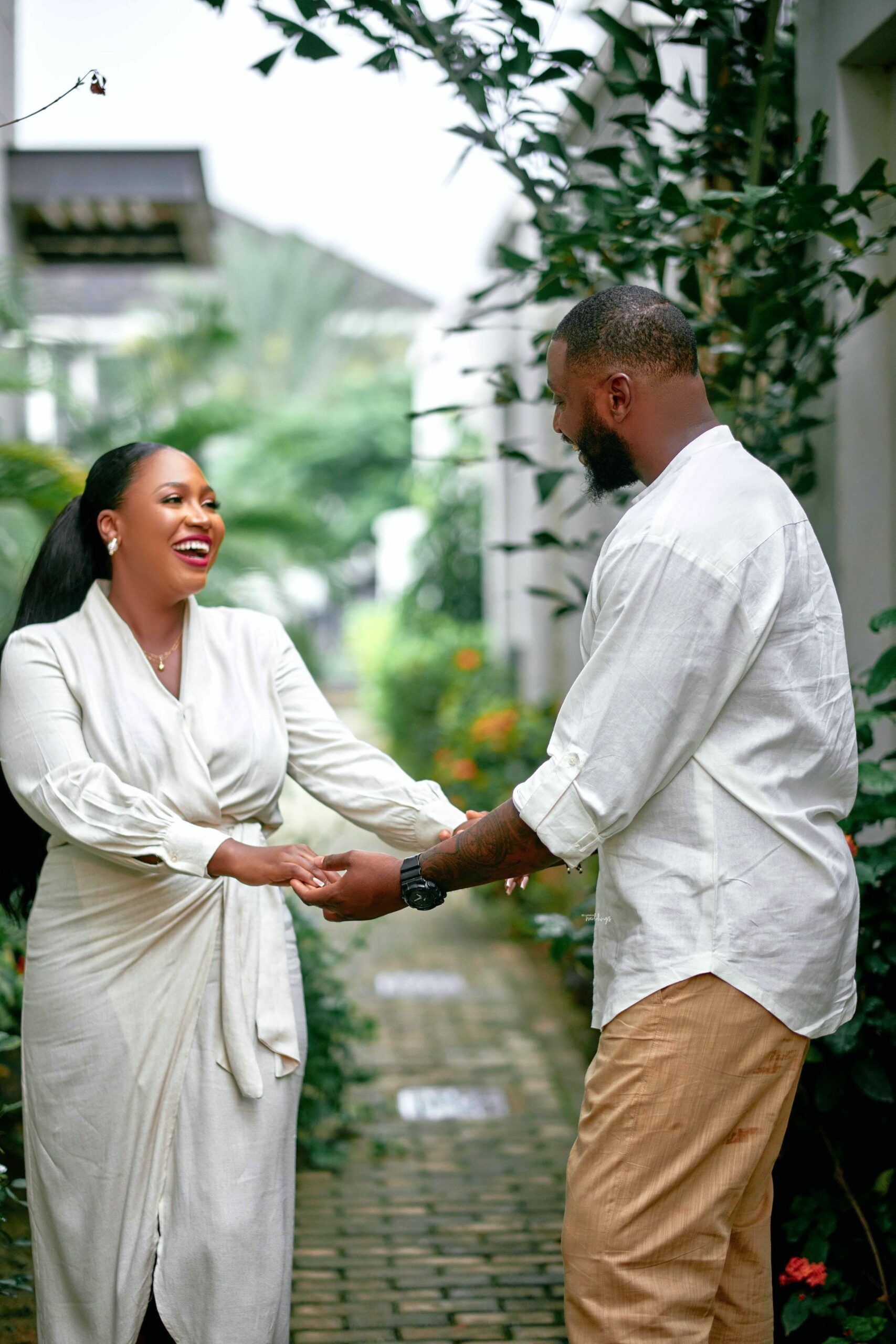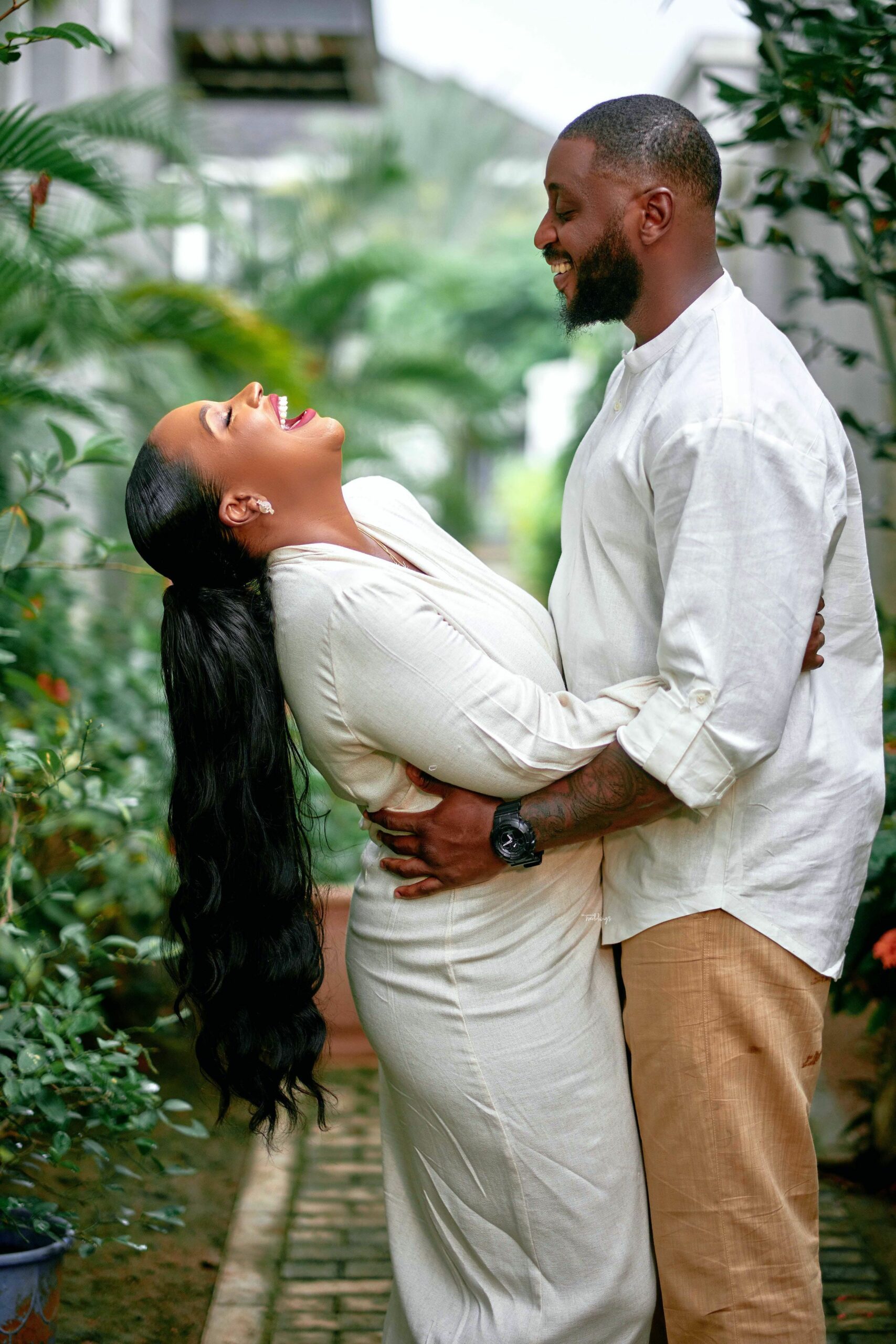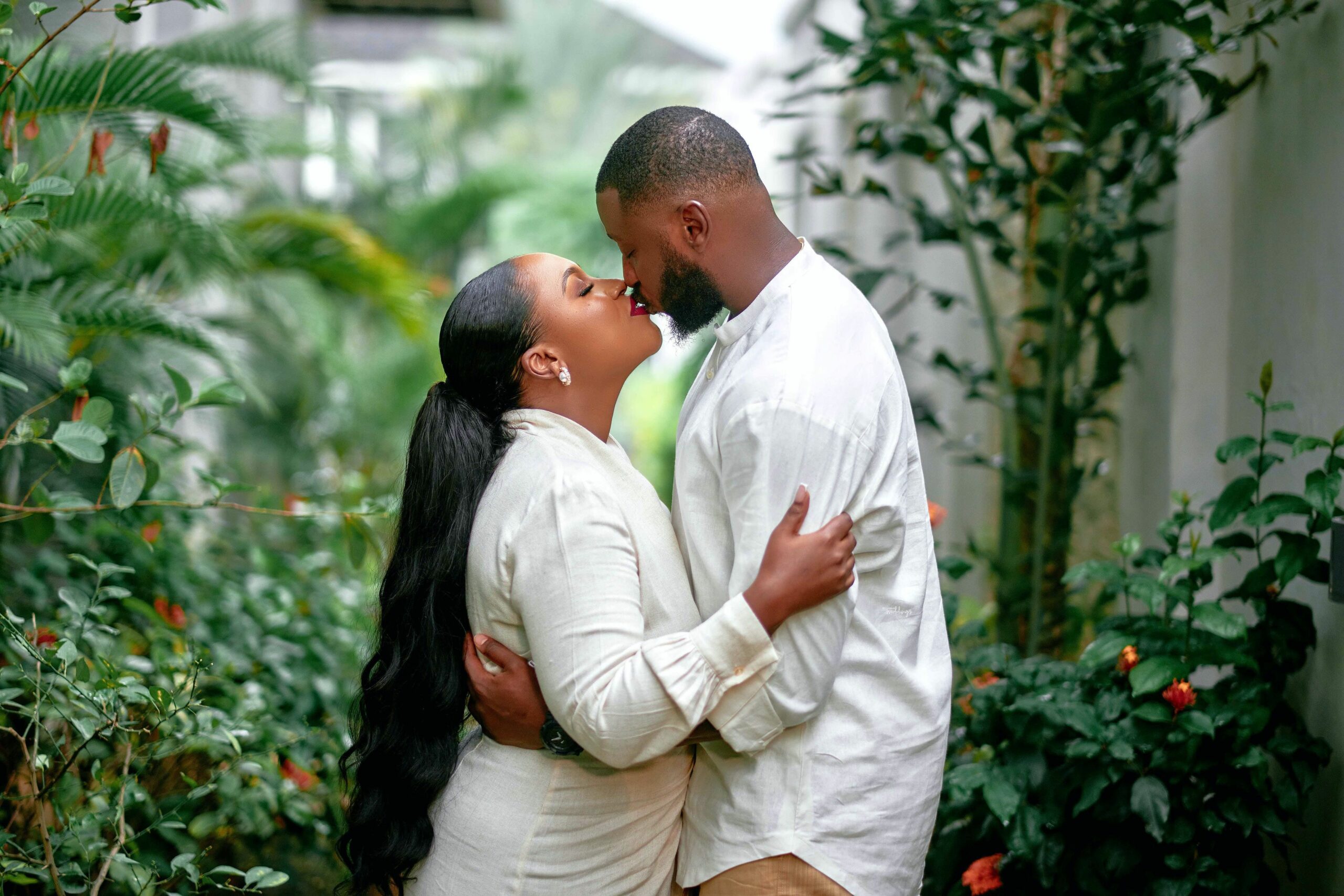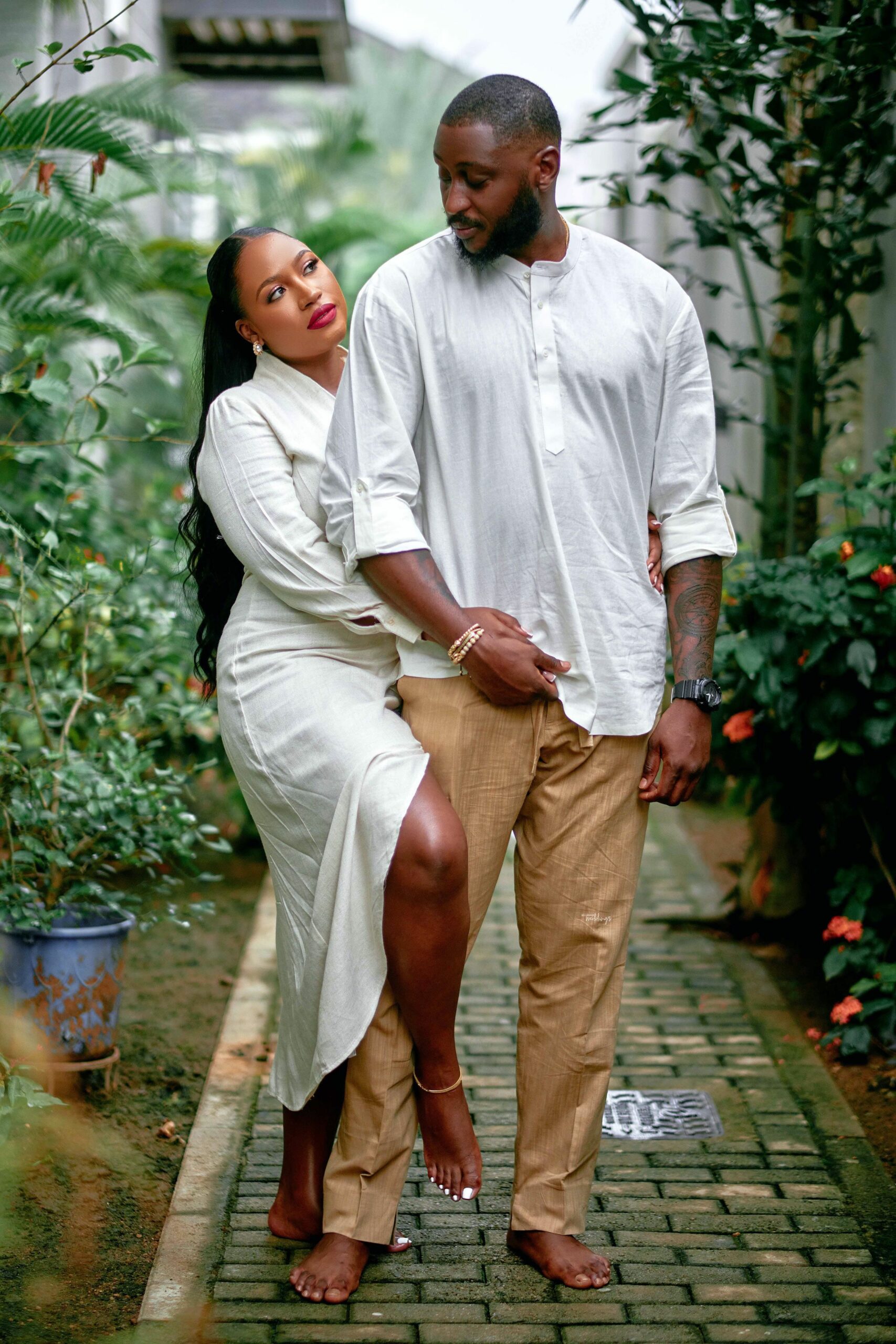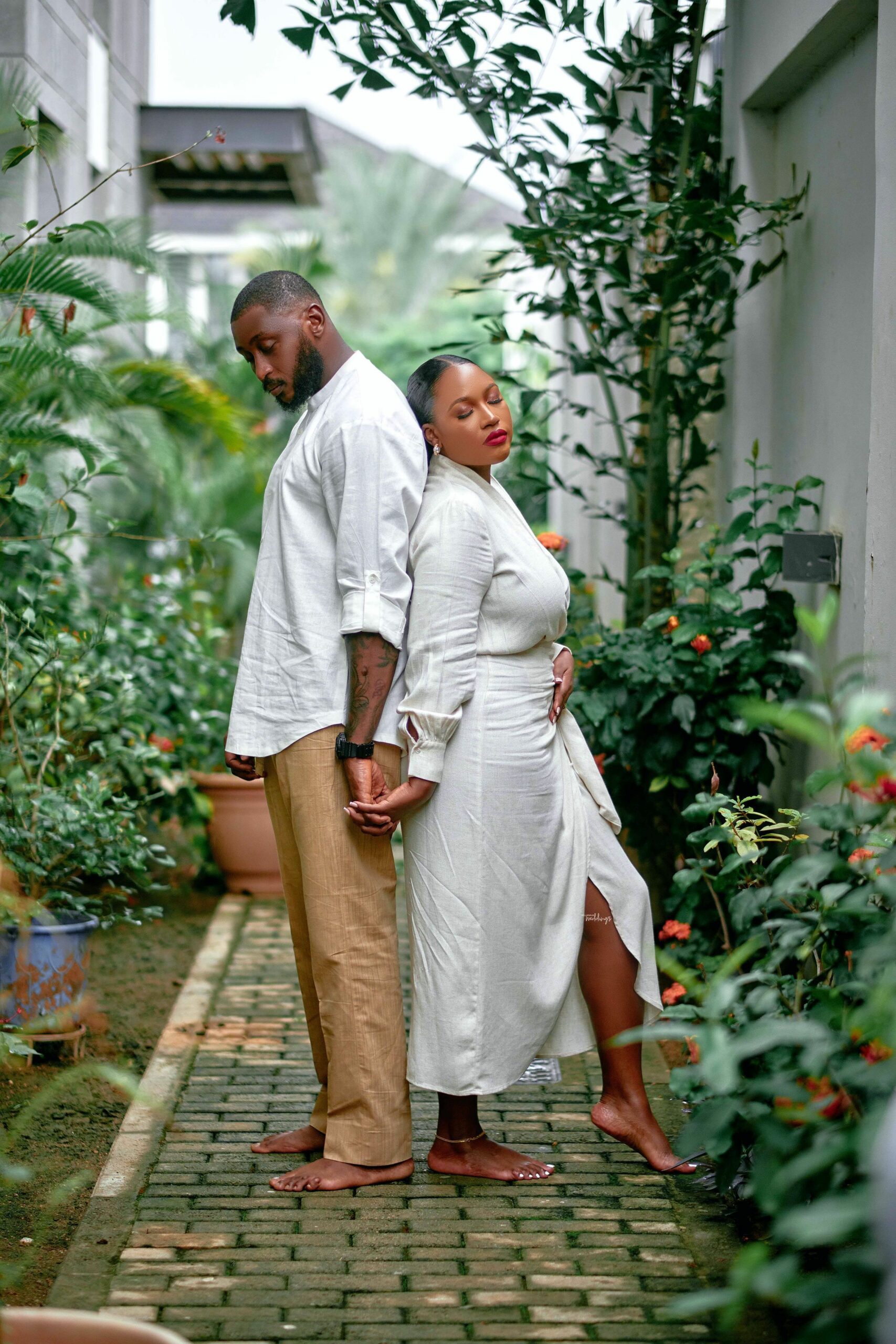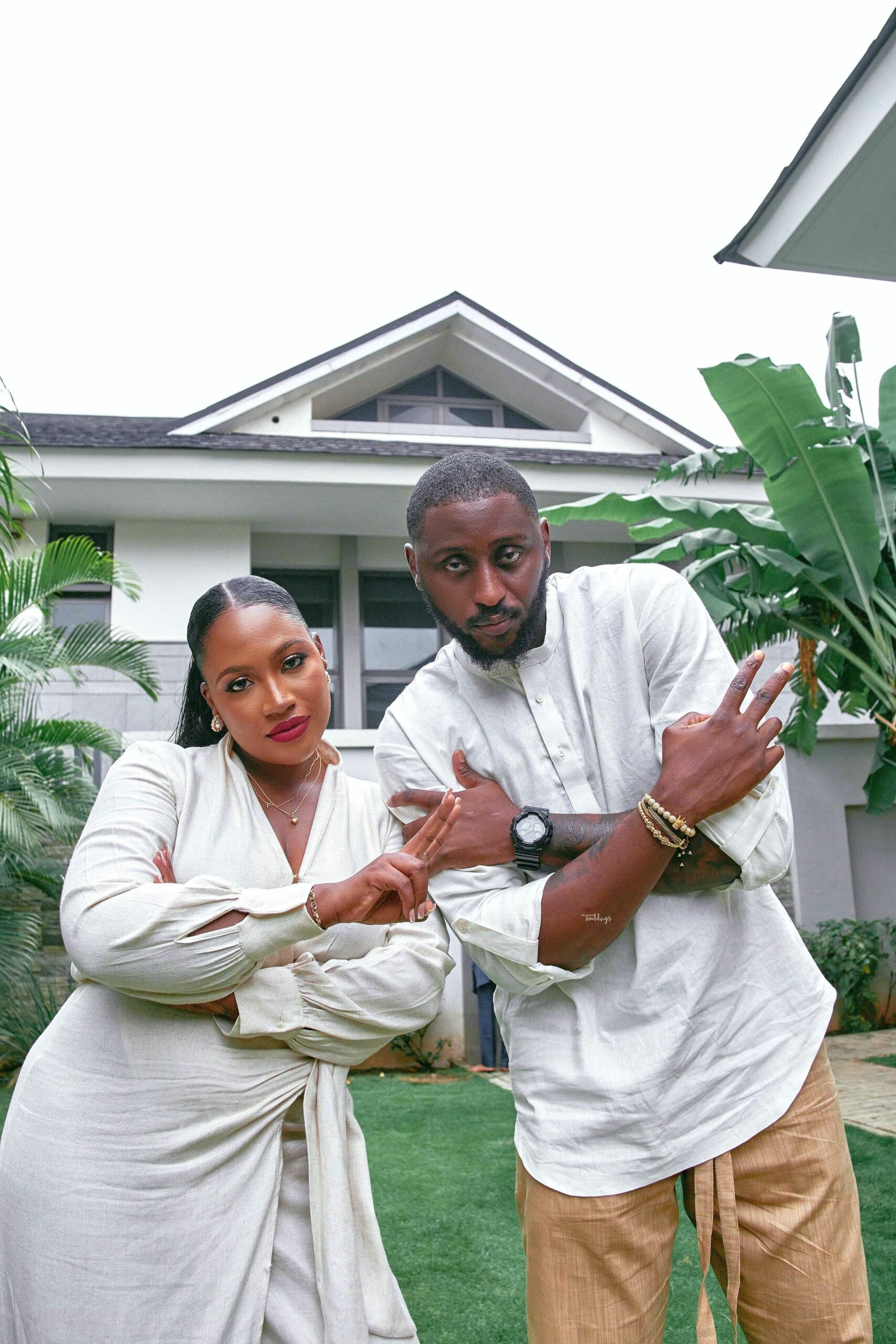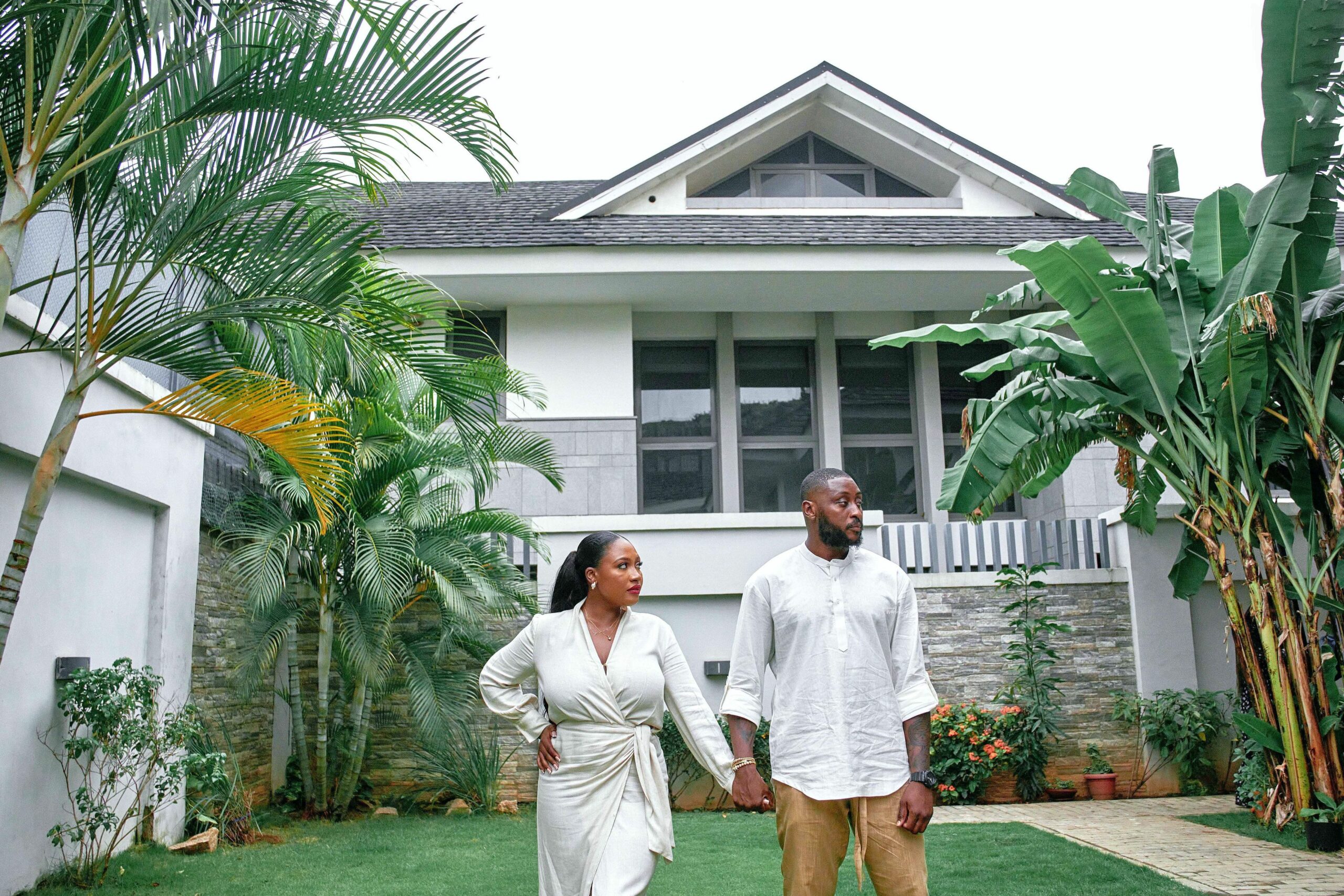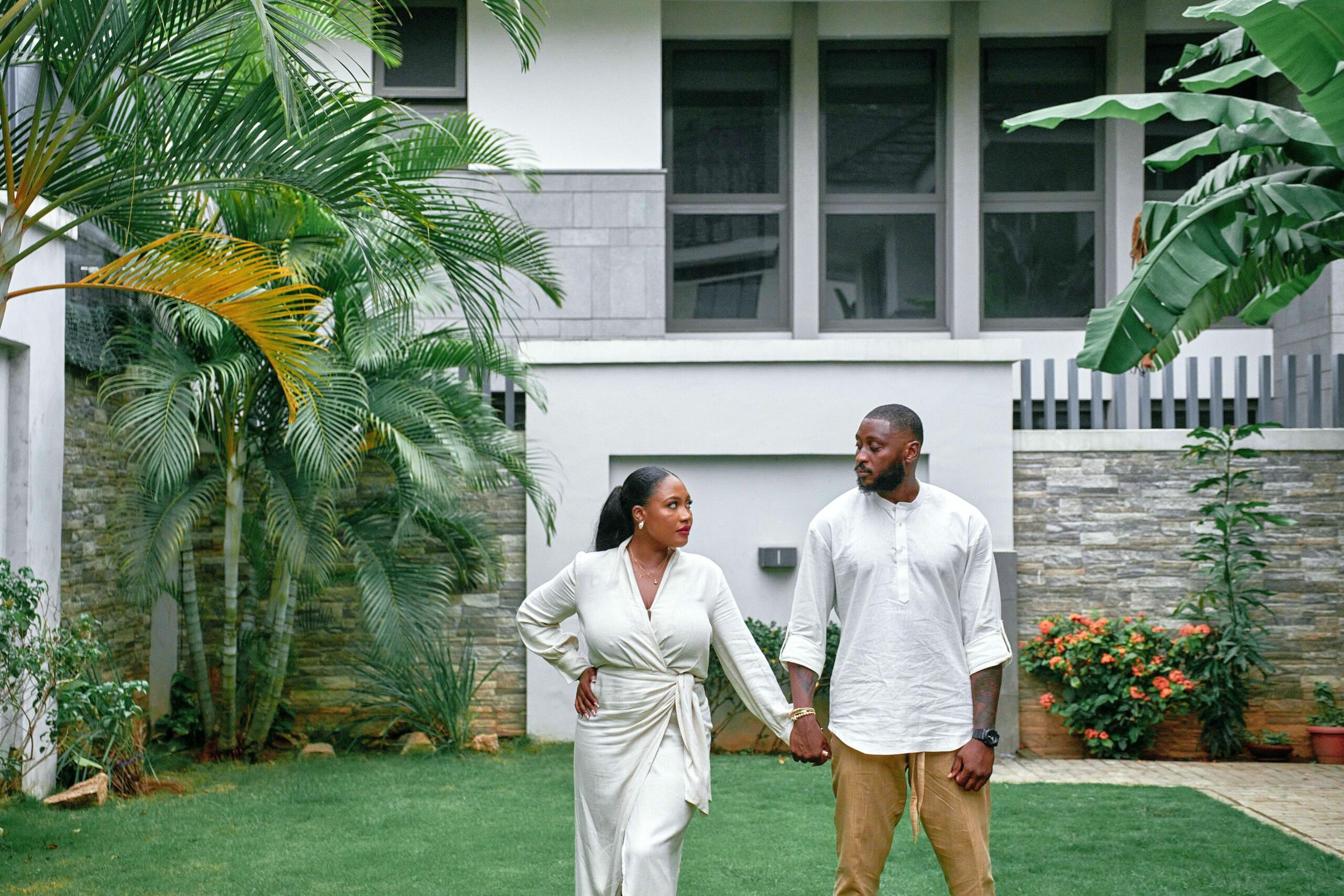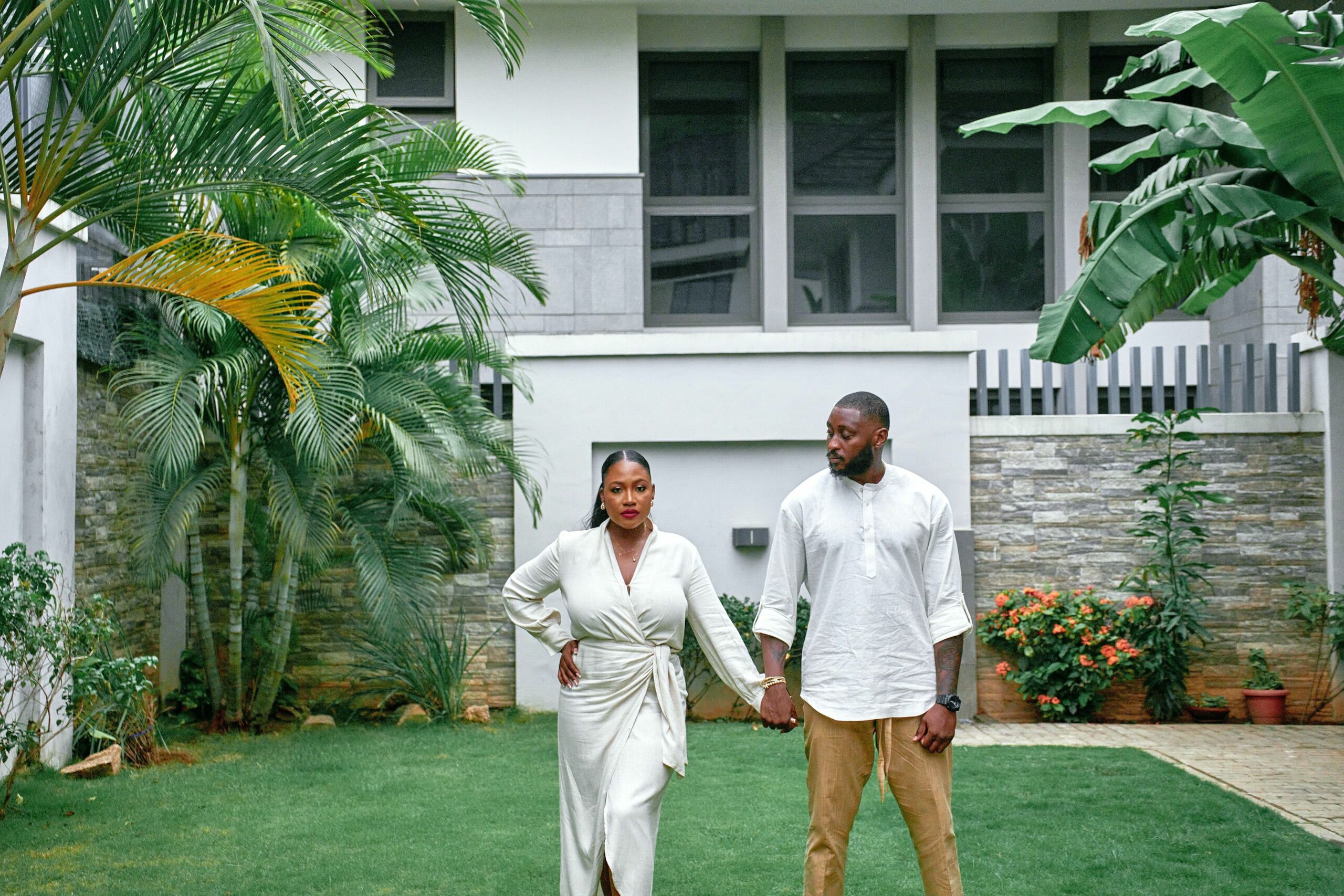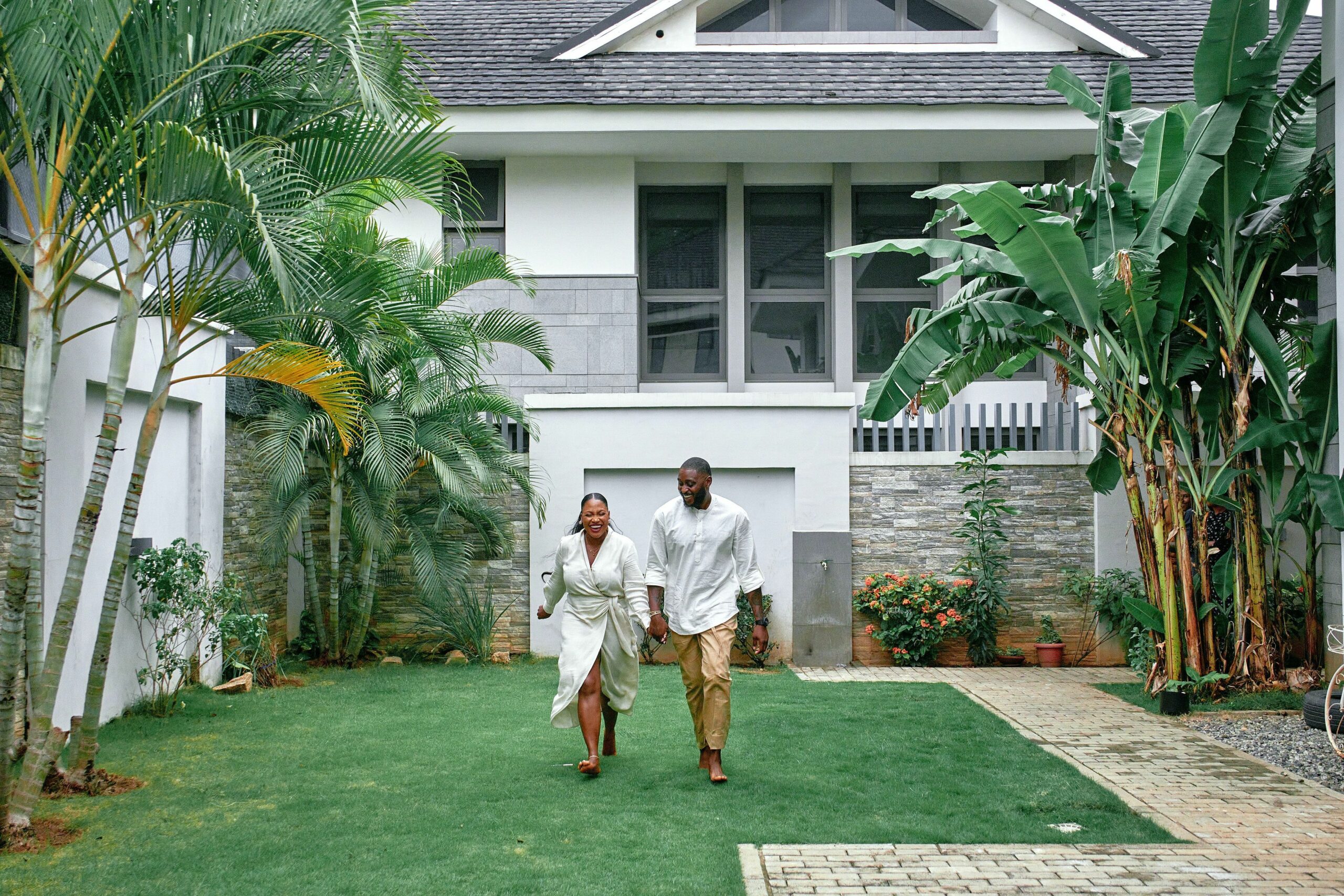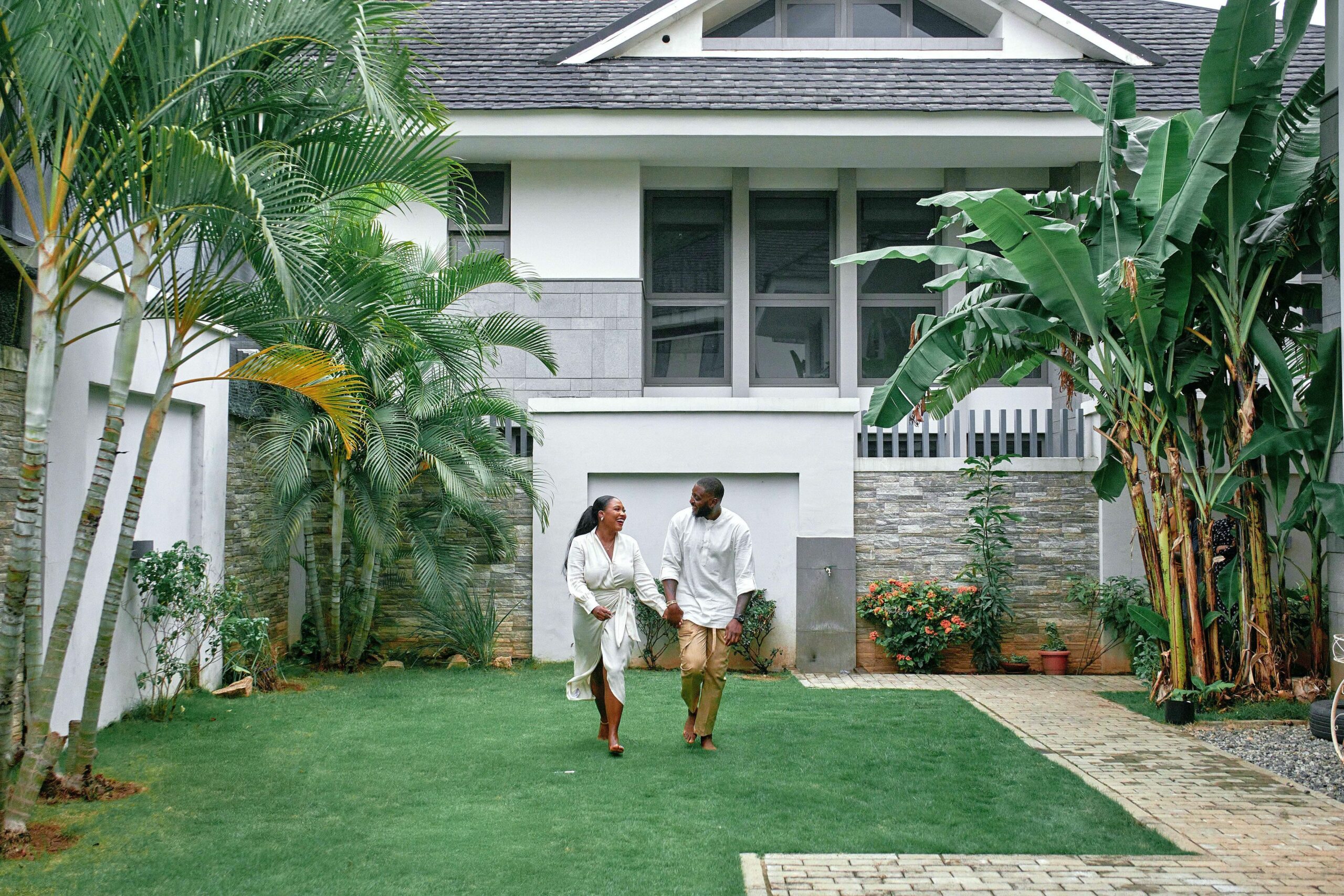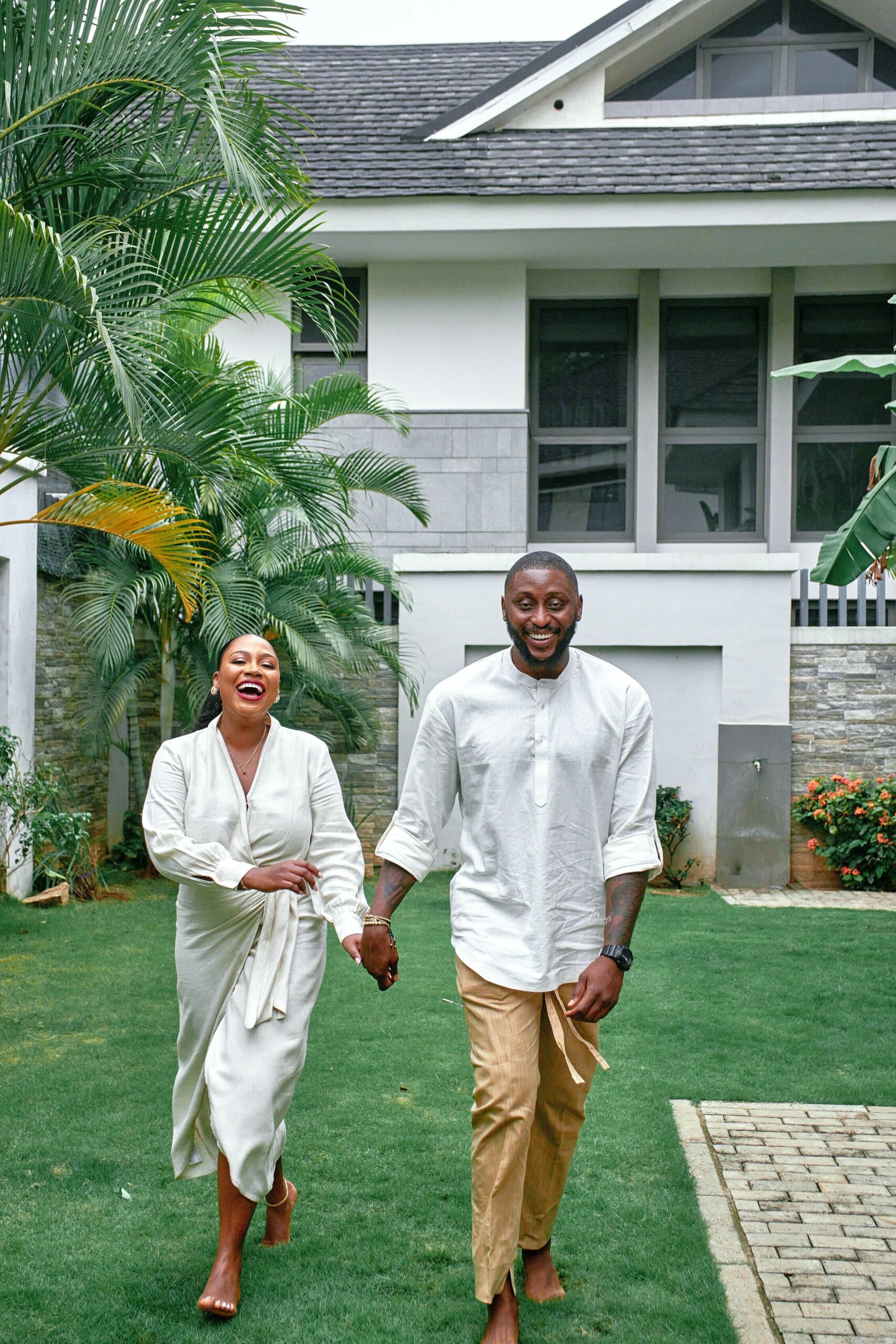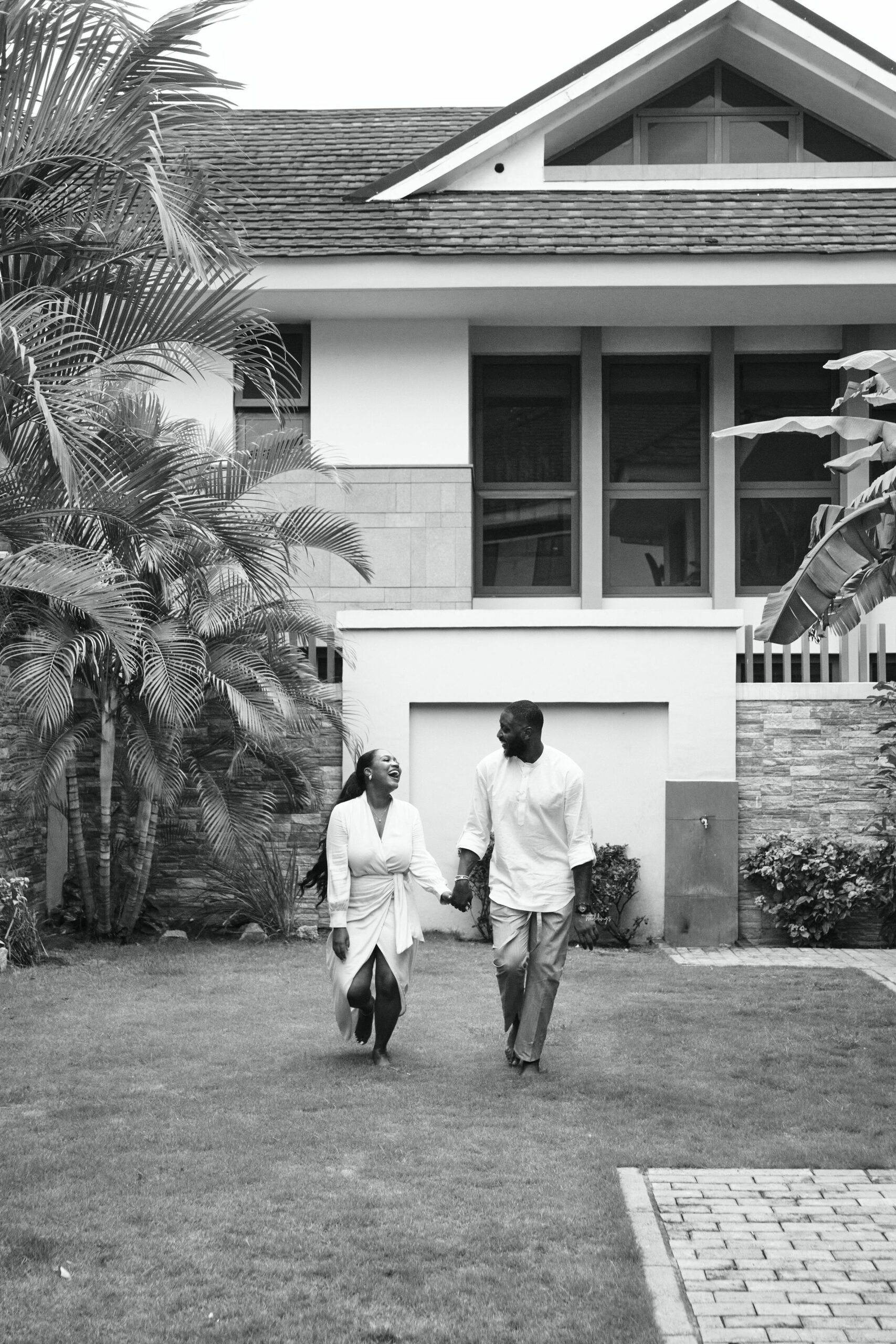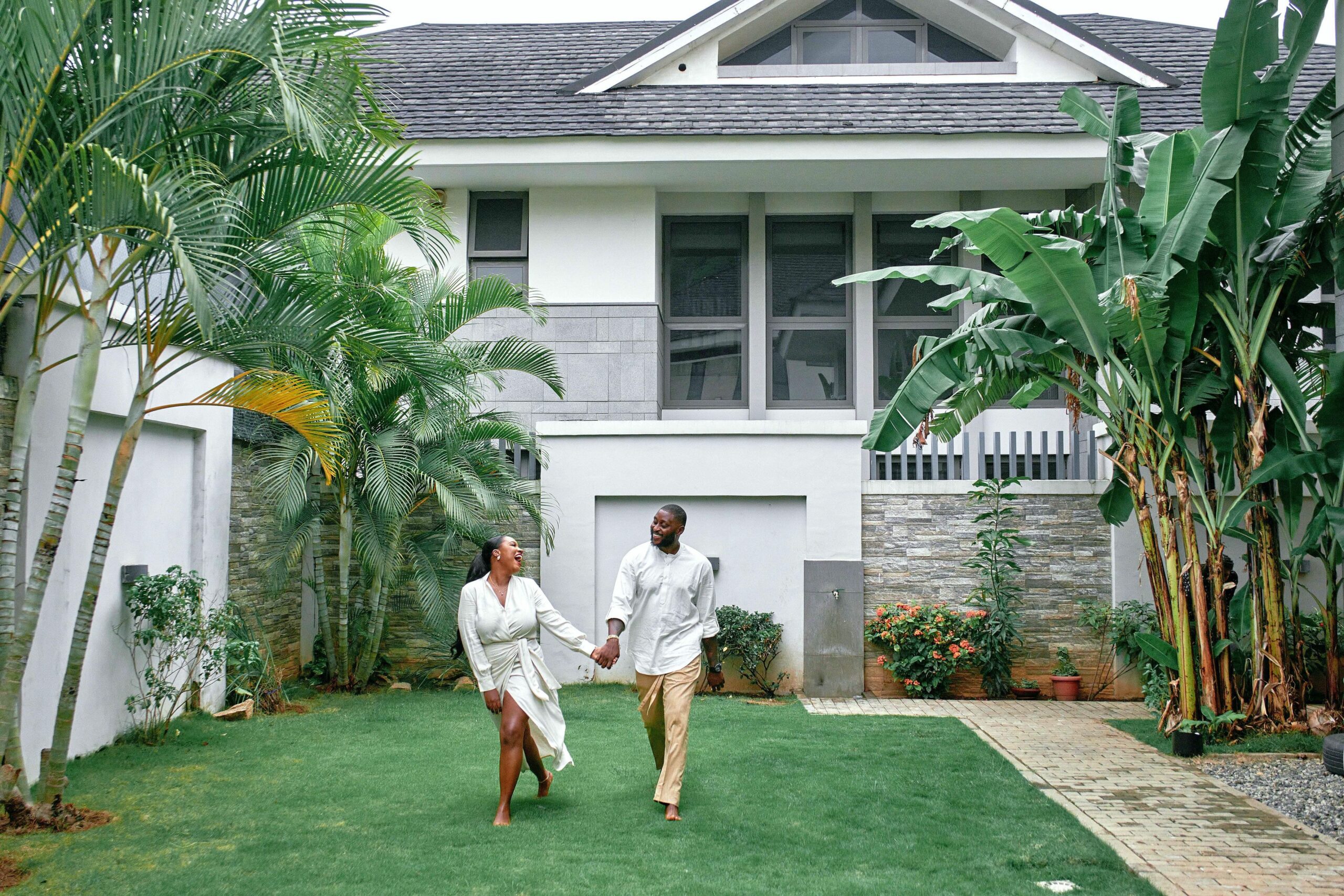 Credits
Bride @funlola.odex
Groom @justmalikh
Planner @qmaravieplanners
Photography @foxsphotos
Videography @technicalmagicmedia
Makeup @vinestmakeup
The post A Lunch Invite and a DM – Here's How Hamza Fell in Love With His Friend's Sister! appeared first on BellaNaija - Showcasing Africa to the world. Read today!.