In a dazzling celebration that radiated elegance and progress, Jand2Gidi marked its remarkable journey of growth and transformation at its ...
In a dazzling celebration that radiated elegance and progress, Jand2Gidi marked its remarkable journey of growth and transformation at its 10th-anniversary cocktail event on Sunday, September 10, 2023. This milestone event was not just a celebration of a decade of success, but it also heralded a new chapter as they unveiled their new name, Cargoplug, signifying their evolution and expanded horizons in the world of logistics.
Jand2Gidi is a logistics company founded by two exceptional ladies – Ujama Akpata and Kikelomo Fola–Ogunniya who came together to solve importation delivery issues and have since impacted their industry both at home and abroad. Over the past ten years, Ujama Akpata and Kikelomo Fola–Ogunniya have been at the forefront of revolutionizing the logistics industry. These two ladies founded Jand2Gidi, a firm that quickly gained recognition for its efficiency and customer-centric approach to handling UK-to-Nigeria deliveries.
The 10th-anniversary celebration attracted a star-studded lineup of influential personalities. Distinguished business magnates representing diverse industries graced the occasion, making it a gathering of notable attendees par excellence.
Their presence not only heightened the event's allure but also underscored the firm's adeptness in forging and nurturing robust connections with prominent figures over the years.
The highlight of the evening was the unveiling of the new brand identity, Cargoplug. The Chairman of Cargoplug, Ben Wilcox, took the lead in a remarkable moment as he guided the audience in the unveiling of the new name and a celebratory toast. It was a captivating sight to behold.
This transformation reflects the company's commitment to adapt and innovate in response to the changing demands of the logistics industry. The new name embodies their dedication to seamless and efficient cargo handling, as well as their plugged-in approach to modern logistics solutions.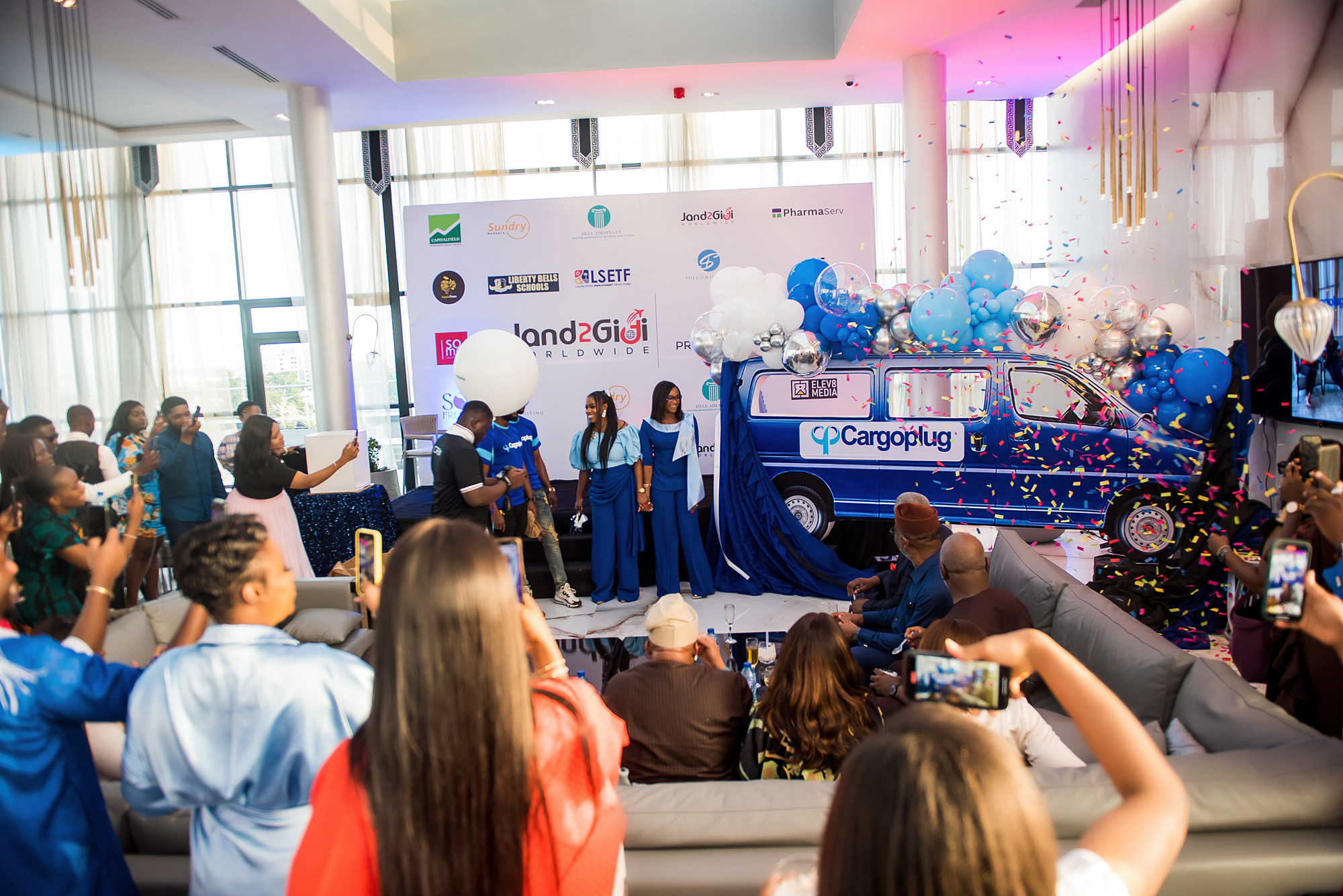 The event kicked off with a captivating speech by the CEOs and Co-founders of the firm, Ujama Akpata and Kikelomo Fola–Ogunniya, who expressed gratitude for the firm's achievements and extended heartfelt appreciation to clients, partners, and staff members who played pivotal roles in the firm's success story.
Speaking on the anniversary, Co-Founder, Kikelomo Fola–Ogunniya said, 'We appreciate everyone for joining us tonight as we celebrate a decade of excellence in the world of logistics. When we founded this company ten years ago, we had a vision – a vision to transform the way goods were moved, to create a logistics brand that stands for innovation, reliability, and unparalleled customer service. We started with a dream, a proposed solution, and a determination to make a difference. Today, we stand here, a testament to the power of passion, perseverance, and the belief in our brand'.

Also speaking at the event, Co-Founder, Ujama Akpata said, 'Our story is one of constant evolution, adapting to the changing times and challenges. As we celebrate this milestone, let's remember that our brand story is not just about where we've been, but about the exciting road ahead. Together, we will continue to shape the future of logistics, delivering excellence with every shipment, and exceeding the expectations of our valued partners and clients. Here's to another decade of innovation, growth, and success!'.
In celebration of this significant milestone, Jand2Gidi joined forces with Providus Bank to launch an online challenge dedicated to giving back to SMEs. Driven by the noble goal of assisting emerging entrepreneurs, they earmarked a fund to empower ten small to medium-sized enterprises (SMEs) with grants of N100,000 each.
By extending financial support and mentorship to these ten deserving SMEs, Cargoplug is deeply committed to not only sowing the seeds of success but also nurturing the next generation of trailblazers. Deoye Ojuroye, the Chief Financial Officer of Providus Bank, extended warm congratulations to Cargoplug on their remarkable milestone.
He emphasized Providus Bank's profound pride in its partnership with Cargoplug and underscored their unwavering commitment to supporting SMEs, fostering a vibrant entrepreneurial ecosystem that enriches all. The event culminated in the presentation of rewards to the winners of this challenge.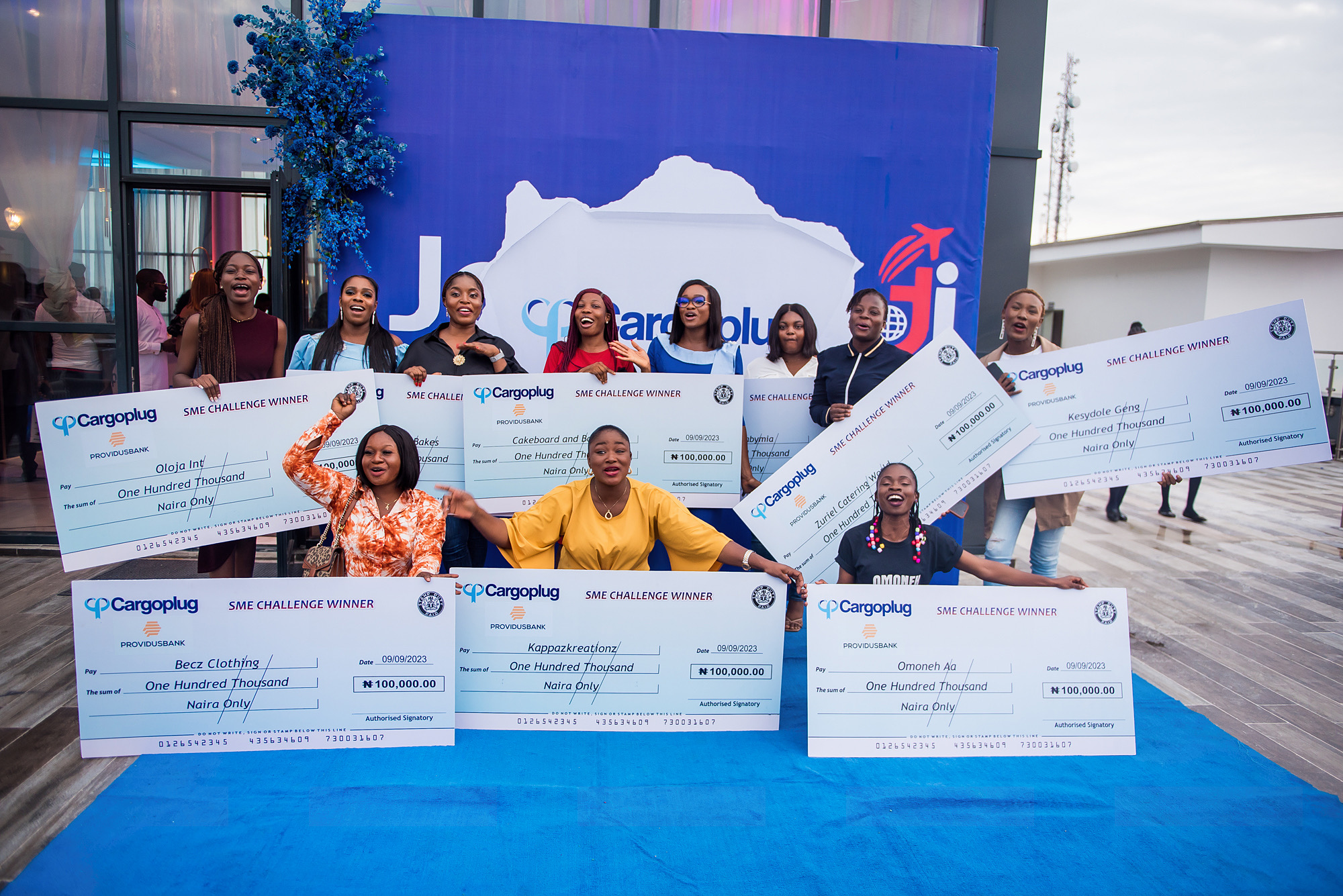 As guests mingled and networked, they shared stories of their own entrepreneurial journeys and discussed the significance of Cargoplug's transformation. There was also a significant panel session that took place featuring insights from industry experts who delved into the complexities and resolutions related to 'Cross Border Logistics and Last-mile Delivery: Challenges and Solutions.'
Among the noteworthy panelists were Jack Dababneh, who serves as the Country Manager of Aramex, Omotayo Dada, occupying the role of Head of Sales at Red Star Support Service, Weyinimi Aghadiuno, holding the position of Senior Public Policy and Local Content Manager, and Amanda Etuk, who is the Co-Founder of Messenger NG. The session was expertly moderated by Ifedayo Durosinmi-Etti, Founder of Herconomy.
It was evident that the company's evolution resonated with the attendees, who recognized the importance of adapting and growing in a dynamic business environment.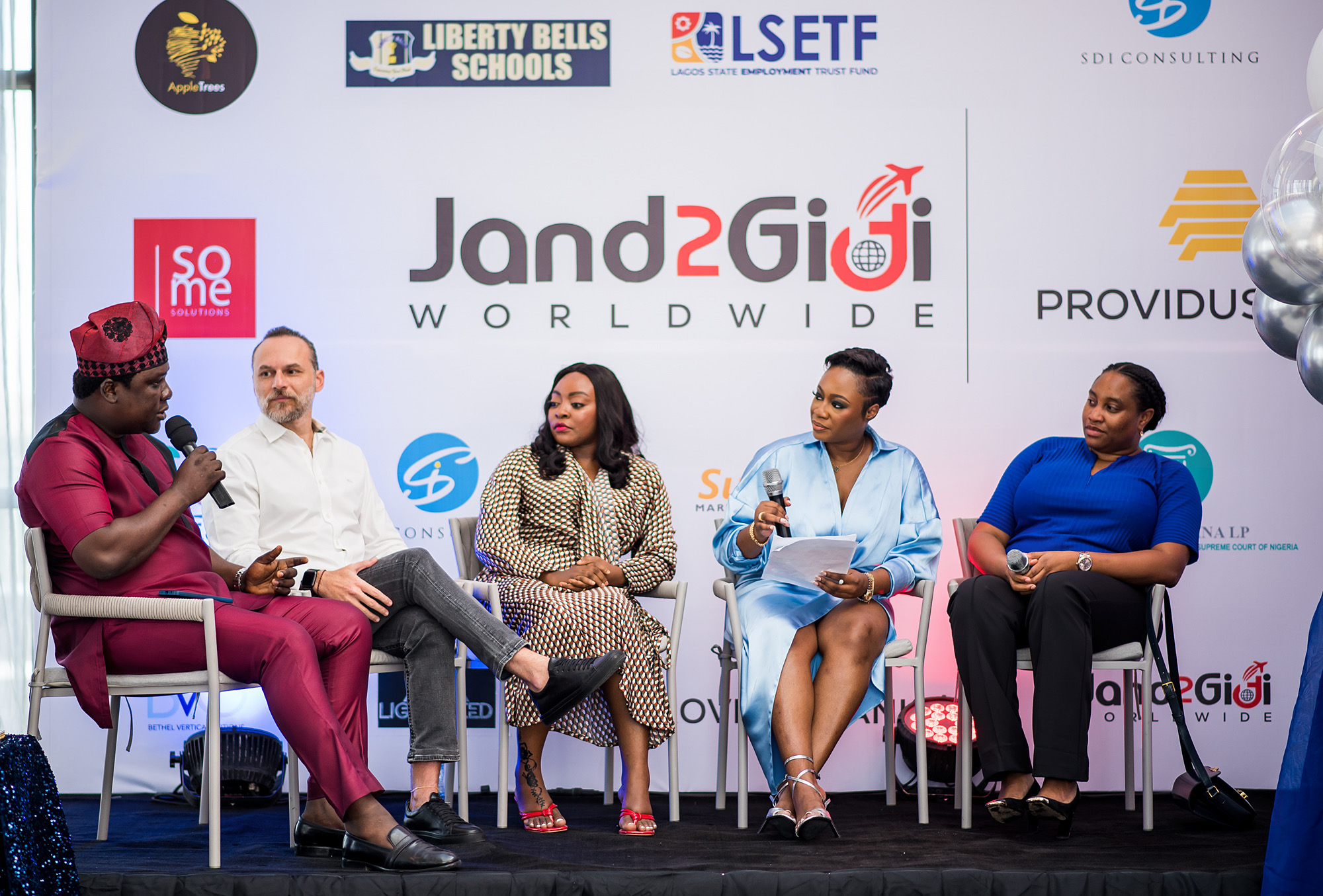 At the event, Kehinde Durosinmi-Etti, Chairman of the Lagos State Security Trust Fund Board, conveyed his deep sense of pride in the remarkable journey of the brand. Speaking at the event, he said
The journey of Jand2Gidi has been nothing short of extraordinary. I have had the privilege of witnessing the growth and impact of this brand firsthand. Today, as we celebrate a decade of success, I am immensely proud of what Jand2Gidi has accomplished. Their journey is a testament to resilience, innovation, and unwavering commitment. I look forward to witnessing their continued growth and contributions to our community and beyond.
As the evening concluded, the company's founders and CEOs' husbands expressed gratitude to everyone who had been part of their incredible journey. They spoke passionately about the commitment to excellence and innovation that drives Cargoplug forward, ensuring that it remains a leading force in the logistics industry.
The 10th-anniversary cocktail event had not only celebrated a decade of success but also set the stage for an exciting new chapter in the company's history.
View this post on Instagram

Cargoplug, formerly known as Jand2Gidi, has embarked on a transformative journey that is sure to redefine the logistics landscape. With their unwavering dedication to excellence and innovation, they are poised to continue making waves in the industry, delivering top-tier logistics solutions to their valued clients.
Visit Cargoplug's website or follow@getcargoplug on Social media for more information.
Instagram
Twitter
LinkedIn
---
Sponsored Content
The post A Night of transformation and celebration: Jand2Gidi's 10th Anniversary Soiree unveils Cargoplug appeared first on BellaNaija - Showcasing Africa to the world. Read today!.