Doing Life With… is a BellaNaija Features series that aims to showcase how people are living, working, travelling, journalling, taking care ...
Doing Life With… is a BellaNaija Features series that aims to showcase how people are living, working, travelling, journalling, taking care of their families and… everything in between. We aim to document the lives of all people and ensure everyone is well-represented at BN through storytelling.
Last week, we had a conversation with Fauziyyah Isiak. Did you miss it? Read it here.
This week, we're doing life with Barnabas "Barny" Emordi. Barny is a cinematographer who has worked on some of the biggest contemporary Nigerian movies like "Prophetess", "A House of Secrets", "The Painting", "Superstar" and many others. In 2022, Barny was nominated for the best cinematographer by AMVCA for working on "Prophetess." Read about Barny.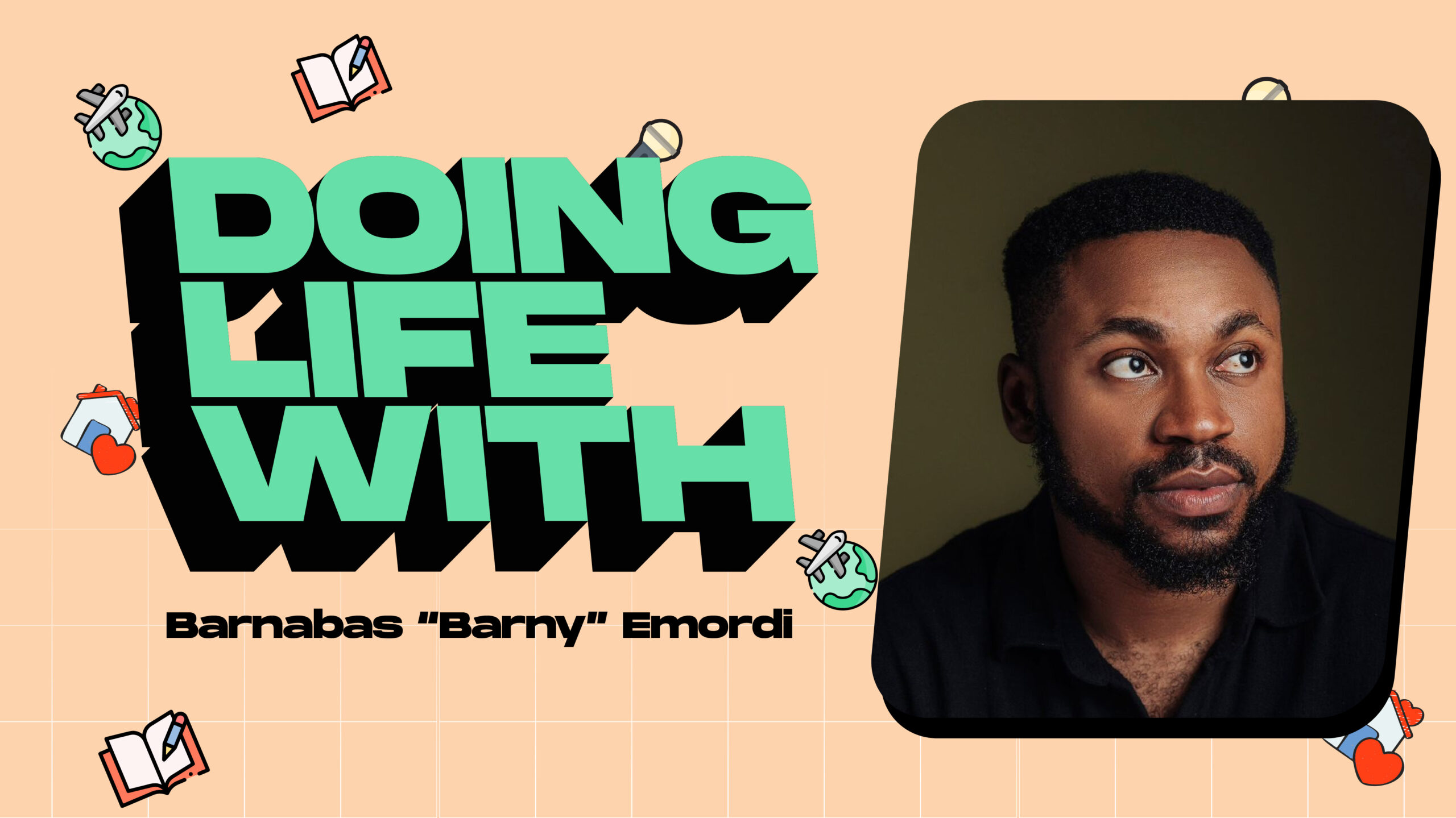 Hey Barny, describe how you are feeling right now in 2 words
Extremely good.
We can feel that! What's currently popping?
"A Weekend to Forget" directed by Damola Adedamola is presently showing in all cinemas nationwide. "A Tribe Called Judah" directed by Funke Akindele and Adeoluwa Owu is also coming to cinemas in December and I just wrapped on the set of "Ada Omo Daddy", another big film produced by Mercy Aigbe Adeoti coming to cinemas also in December. All big blockbuster films were shot by yours truly. I'm giddy!
Incredible! We can't wait
I can't wait too.
First things first, give us a glimpse into your background and what part of your childhood influenced who you are today
I was born and raised in Lagos but I'm originally from Delta State. I've always loved watching films and we grew up watching TV shows on local television as a family. My brother and I saved our stipends, rented videotapes, bought CDs (Hollywood and Nollywood) and we consumed a lot of films growing up.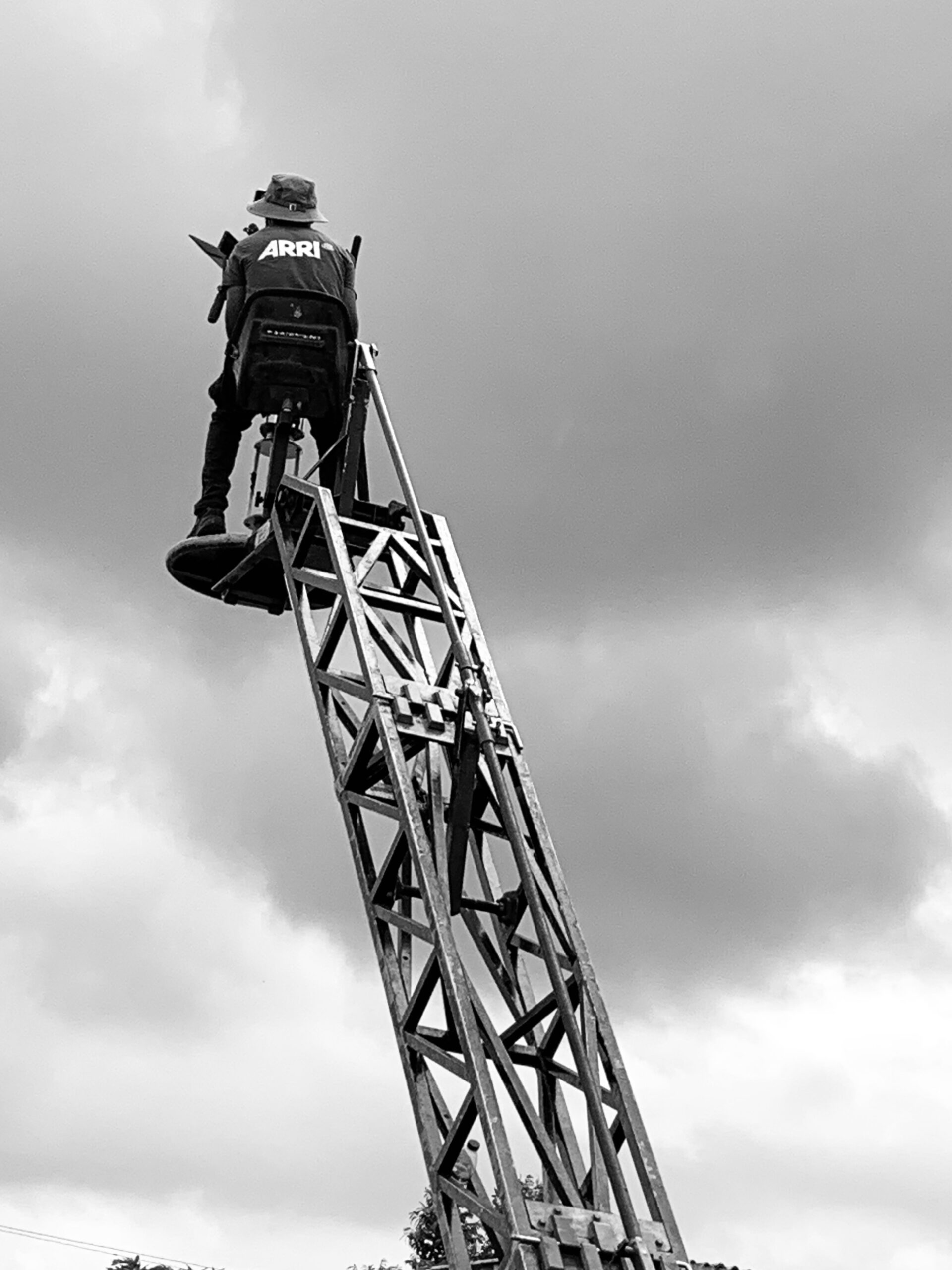 You've directed the photography of some of the best films in contemporary Nollywood. Tell us how your journey as a cinematographer began, and the journey so far
My journey actually started immediately after I graduated from the university with a BSc Mathematics degree. We always had like a year off before NYSC and I wanted to be busy, get some work experience and just earn some money. I reached out to a friend who was a cinematographer in the industry. He helped me get my first gig as a puppeteer for an animated show for kids. I earned 5k daily and I did that for a few days. Then I was a camera operator for a huge event a few days later. But my first role in Nollywood was as a camera assistant for a TV show. A few weeks later, I got another gig as a continuity manager for the first season of "This Is It." I had fallen in love with the camera at this point and deep down, I knew I wanted to do cinematography. Over the next few months, I transitioned to working in a few other departments in film as an assistant, production assistant, production manager and a few other roles. I also started reading books on cinematography daily, watched videos and researched about the art. That was the genesis of my journey.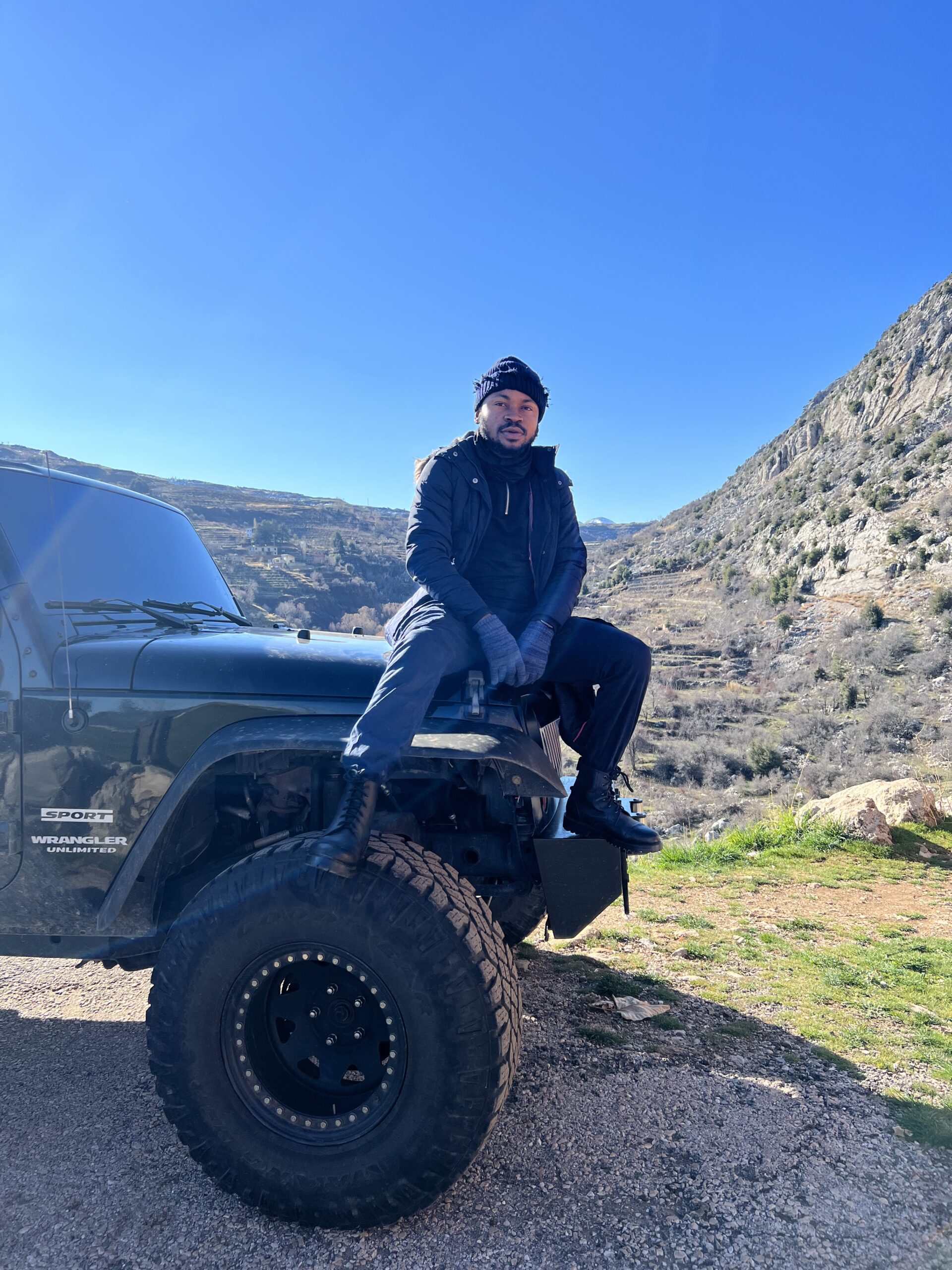 That's really amazing. Nollywood is evolving and our films are breaking markets locally and internationally. How important is it for you to be part of the people pushing the industry forward?
Seeing how Nollywood has evolved over the past few years makes me really happy. Nollywood is making global hits, our films are in the biggest festivals in the world and our cinema culture in Nigeria keeps growing at a wonderful pace. There was a point in time we looked for Nigerian references to guide us on a few unique projects, we couldn't find. But now, I can proudly say that over time, hardworking individuals have contributed their own quota, their blood, sweat, and hard-earned money to build the industry of our dreams and we are just getting started. I'm extremely humbled to be in the midst of these giants, playing my own role in building the present and empowering the next generation. Viva Nollywood!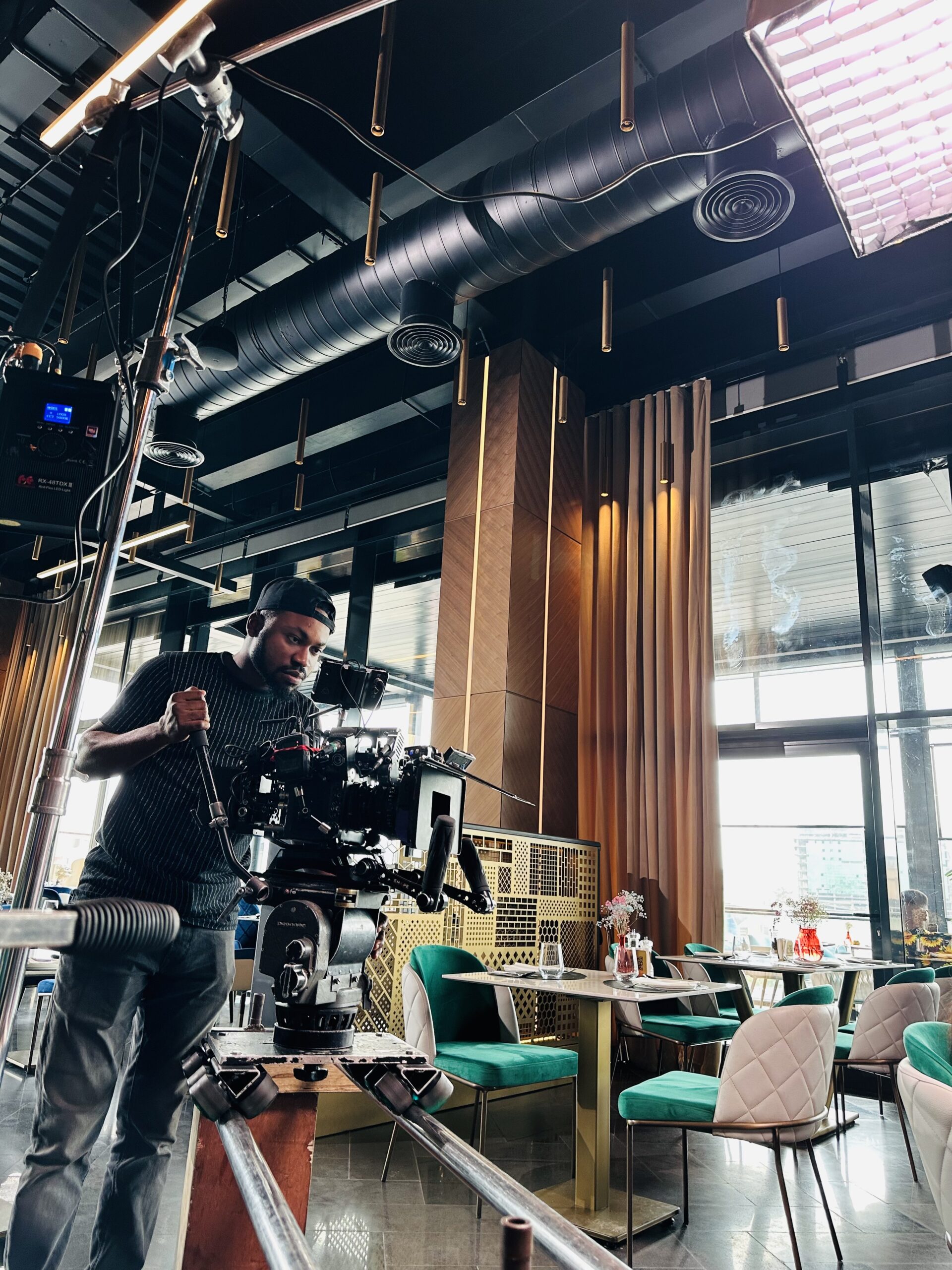 Viva Nollywood! What is the most challenging thing for you right now as a cinematographer? How are you navigating this?
At the moment, it is basically ample time to execute properly. Time is money.
Haha, Layi Wasabi disagrees with this
Don't mind Layi jare. But really, the work is demanding and selfish and it needs all the time in the world dedicated to its brilliance. I believe as we begin to evolve and scale up as an industry, the adequate time and resources needed to execute properly will be available for a huge number of projects. I can't wait!
We can't wait too! What's the best part of being a cinematographer and the most exciting project you've worked on?
The best part of being a cinematographer is actually bringing words to life through your visuals. Adding layers to words, painting frames with light, delicately moving humans in a frame, adding value and driving the story forward through your lens will always be magical. I've worked on too many exciting projects across various genres to pick a favourite. Some of my favourite projects are: "The House of Secrets, "Arri Encounters", "The Painting", "Superstar", and "Prophetess." Any project that gives me the latitude to do my best work becomes an instant favourite.
What's a typical day in your life?
There are usually two typical days in my life: on-set and off-set. Whenever I'm on set, there's usually a call time. If a call time is 7 a.m., I will be up by 4 a.m., jump in the shower, brush my teeth and prepare for the day. That should take around 30-40 minutes. Then, I go over the call sheet for the day, read the scenes, make a mental note and design a plan for the day. I'm usually out of the hotel by 6.30 a.m. Set resumes by 7 a.m. for a very long 12-hour day which might extend for an extra 3 hours. We usually have breakfast, lunch and dinner within that time span and whenever we are done for the day, head back to the hotel, take another shower, and respond to emails and calls I missed during the day. I'm off to bed afterwards.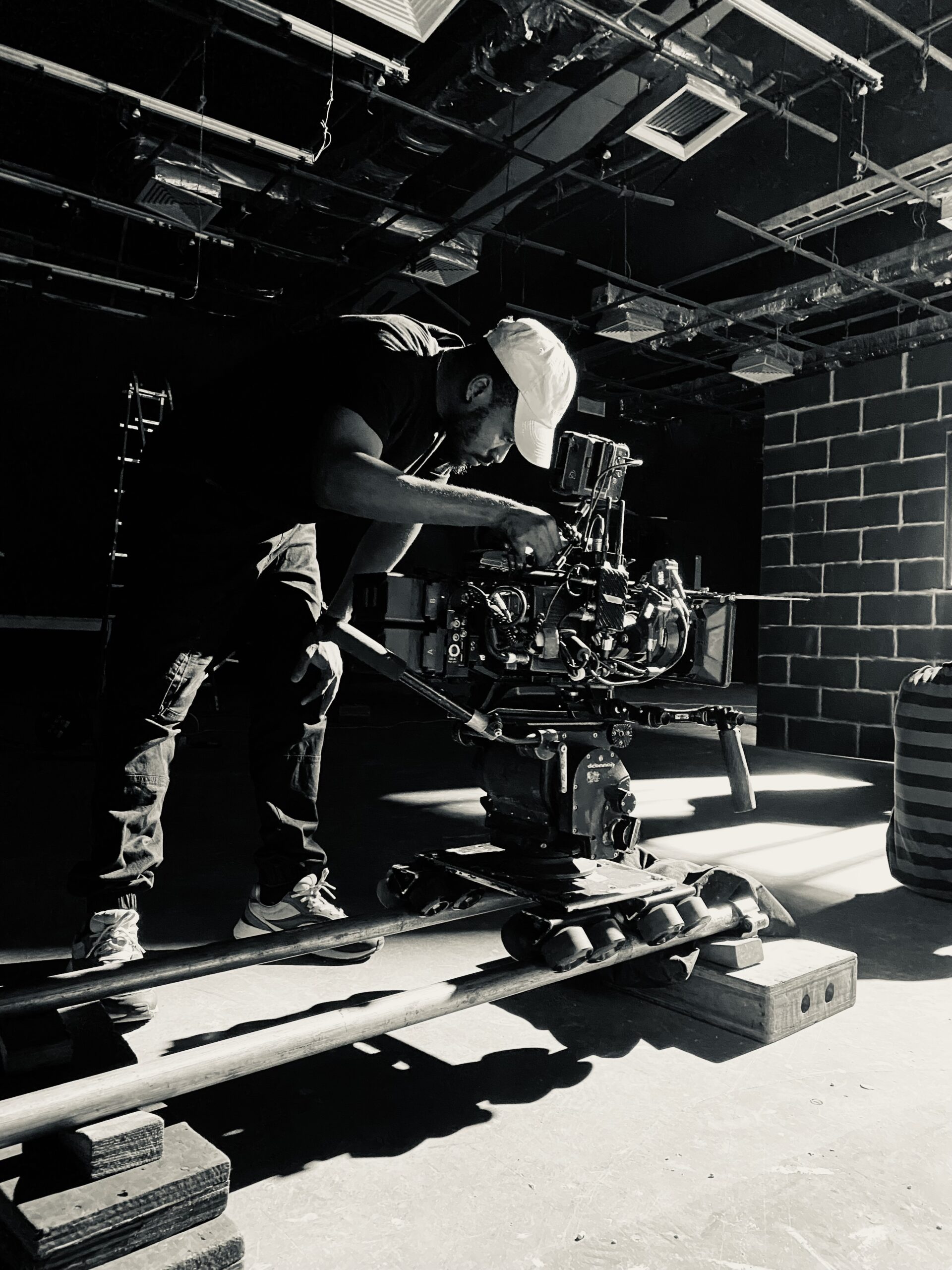 Whenever I'm not working, I'm travelling. I'm an adventurous person and I want to see the world. I have been to a few countries and sincerely can't wait to see more in the next few months. If I'm stuck in Nigeria doing prep for another project, my day usually starts at 5 a.m. I prepare to head out really early to cycle for at least 50 kilometres. Lagos roads and road users are unfriendly, so it's always better to cycle really early and get it out of the way. It helps to make my mind and body set and ready for the day. My cycling schedule usually runs from 5.30 a.m. to 9 a.m. I'm back home, reading a script, preparing notes for an online Zoom meeting and trying to prepare a meal which usually ends up as brunch. The rest of my day is spent watching films or TV shows alongside a glass of whiskey in my cosy apartment. On other days, I'm mostly in a restaurant hopping with my friend Abdul, or hanging out with some of my friends and family.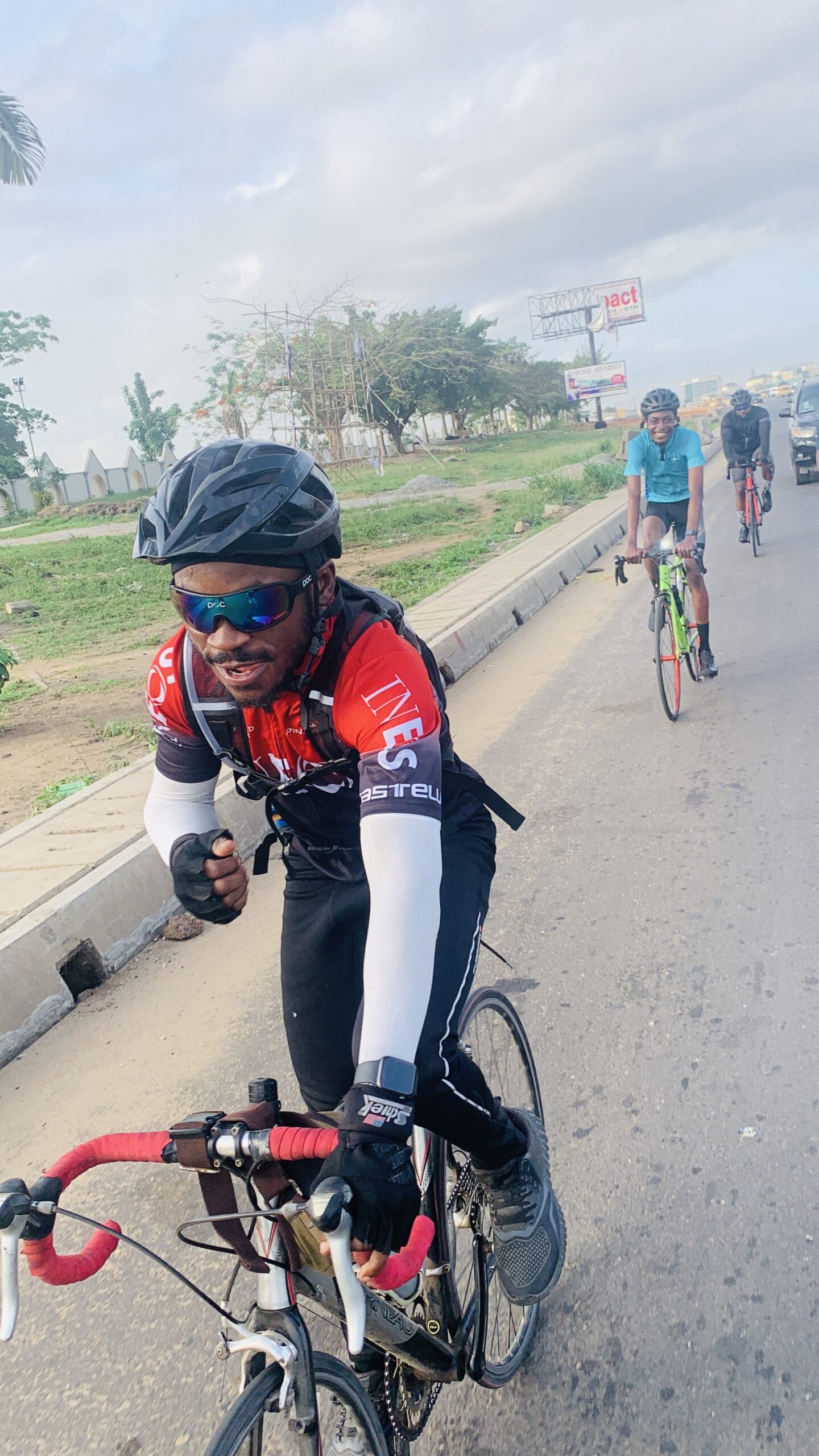 Share an unconventional thought about the world that you think people might find uncomfortable or not agree with
We should learn to embrace death, it's inevitable. I think it provides us context on how we should value life and teaches us to love and live our best life.
What are the little things in your everyday life that bring you joy, get you excited or make you feel alive?
Travelling! I enjoy travelling a lot. Immersing myself in various cultures from around the world gives me joy. Also being able to spend quality time with the people that I really love makes me happy and excited.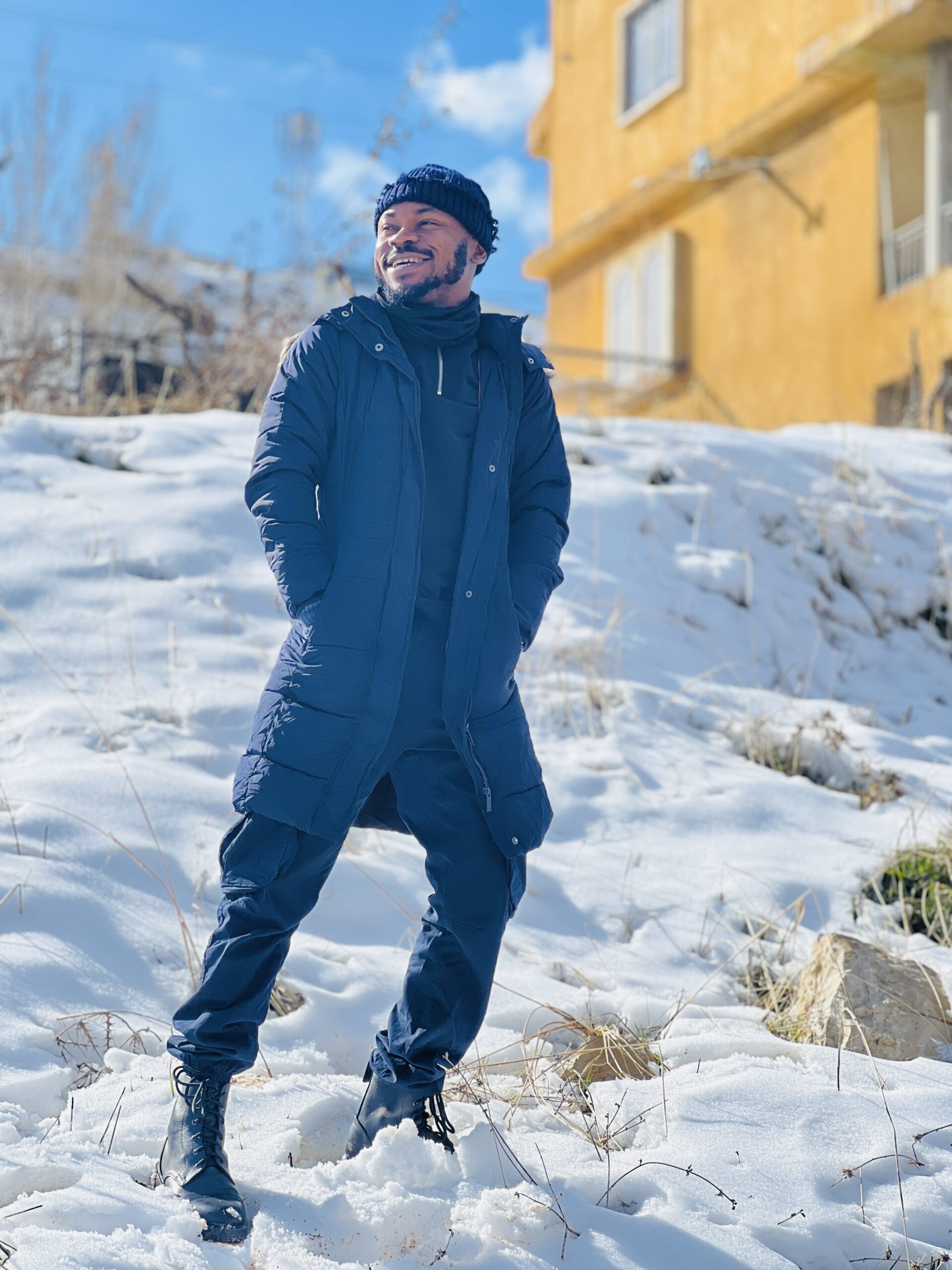 Barny Emordi in one sentence?
Barny Emordi is simply selfless.
One thing you'd do if no one was watching?
I will probably be sleeping.
Everyone sleeps na
I know but see ehn, I need all the sleep I can possibly get

Thanks for being on Doing Life With…, Barny
Thank you for having me, BellaNaija
_
Many thanks to Barny for having this conversation with us. Do you love this content, have any feedback for us, want to be a BellaNaija Features contributor or want to be featured on Doing Life With…? We'd love to hear from you. Shoot us an email: features@bellanaija.com
Join us on Saturday for the next episode!
The post From Studying Mathematics to Becoming a Cinematographer, Barny Emordi Shares His Nollywood Journey in Today's Doing Life With appeared first on BellaNaija - Showcasing Africa to the world. Read today!.