Chinua Achebe , the father of modern African literature, wrote his critically acclaimed magnum opus, Things All Apart , in 1958. The book b...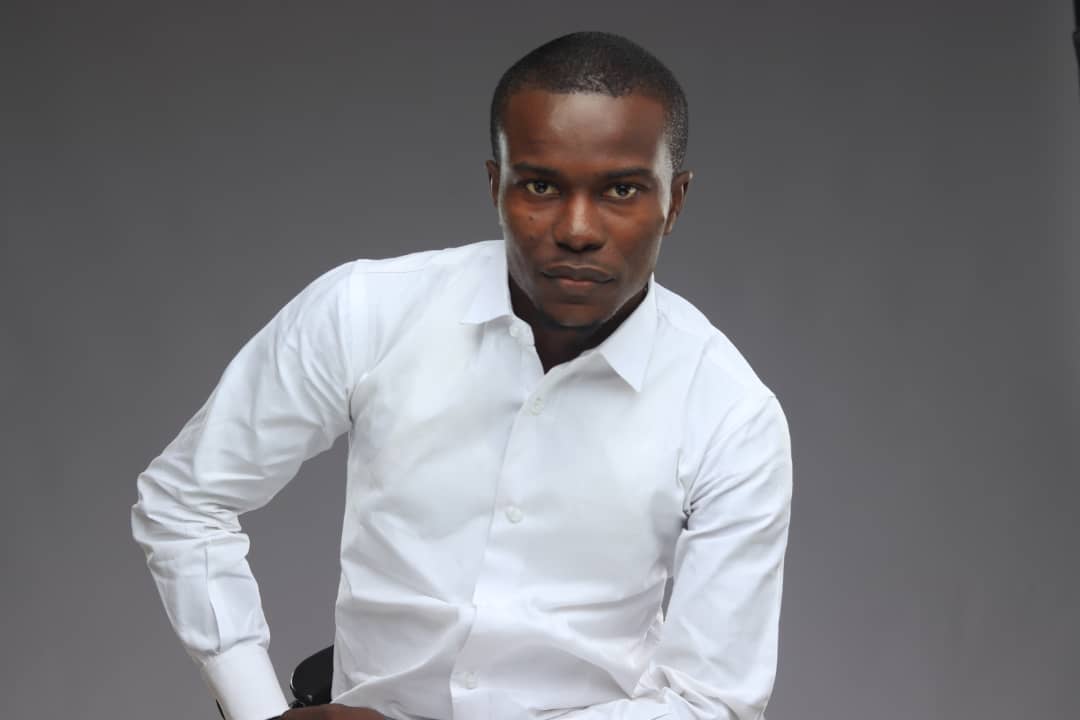 Chinua Achebe, the father of modern African literature, wrote his critically acclaimed magnum opus, Things All Apart, in 1958. The book became the gold standard for storytelling, an archetype for counter-cultural narratives and an SI unit of anecdotal perspectives, for the African continent. Things Fall Apart, which has sold millions of copies worldwide, and translated into more than 50 languages, is a staple in academic curricula and an authoritative reference for history that is usually warped and weaponised to glorify the hunters.
9/11 is a date most Americans will never forget; it was a sober and seminal moment in their history. Osama Bin Laden was described by all the intelligence agencies as being the brain behind the most coordinated terrorist attack on the US homeland. However, in 2009, Osama's wife and son shared their own side of the story in a book titled, Growing Up Bin Laden. The point is not whether we agree with their version of events, it is that they didn't allow anyone to tell their story for them.
Let's also talk about one of the most loved royal personalities, Princess Diana. As graceful as she was, she never really got to tell her own side of the story. Fast forward to many years later and Prince Harry took it upon himself to put her legacy in perspective. His memoir, Spare – a title which in itself is a veiled reference to his second-fiddle role within the British Royal Family – documents some jaw-dropping details about events that happen behind the curtains. The book by the Duke of Sussex currently holds the Guinness Record for the fastest-selling non-fiction book since its inception, making sales in excess of 3.2 million copies in its first week alone. No surprises there.
If you look carefully at the books and authors mentioned above, they are, in a sense, direct responses to stereotypes – literary counteroffensives against single stories. As I continue to explore anecdotes and archetypes, it's important to state that authoring intelligent books can significantly expand your leadership universe.
One of the signatures of great leadership is documentation because, until you write down your vision and make it plain, you're still dreaming. This transcends authoring books, every serious organisation has a well-documented standard operating procedure. Success is intentional. If an outcome is great, it's largely because the people involved have a playbook. This requires reverse engineering because the old cats were heavy on oral history and information was mostly shared through word-of-mouth. The new cats should double down on written storytelling as a leadership strategy.
You can't be forming woke yet you are making the same mistakes of the generations before us, talmbout "idan no dey write book." This is why we hardly have generational success because the fine details of our greatness aren't institutionalised. We prefer to say, "na God run am for me" than to actually lay out the schematics of our achievements. Miracles are great but also share principles make we use am take hold body.
You Go Explain Tire
Many of you have heard that famous aphorism in writing circles, "Being an author makes you an authority." It's true. Many people who say they are mentors are still stuck with the Moses playbook of attending to people manually instead of optimising their nature as limited resources by switching to a Joshua playbook (a regimented army) which automates and duplicates their efforts. One of the most effective ways of moving from an individual to an institution is by authoring books. Not everyone can afford your huge speaking fees or mentoring sessions, books for them are a low-hanging fruit when it comes to gleaning your thoughts.
Ama Ata Aidoo made her publishing debut in 1965 with her play, The Dilemma of a Ghost, effectively making her the first published female African dramatist. She would go on to author classics such as Our Sister Killjoy and Changes: A Love Story while making powerful contributions to anthologies such as Sisterhood Is Global: The International Women's Movement Anthology, Daughters of Africa and African Love Stories which included our very own Odeluwa, Chief Chimamanda Ngozi Adichie. Prof. Aidoo's ideology increasingly became evident that she was a feminist before the word gained notoriety on the continent and beyond. Her daughter, Kinna Likimani, co-signs on how her late mother became the archetype for telling unconventional stories even without fully grasping the scope of her impact, "Mommy had no idea, she had no idea." Imagine a person being born in 1940, how do you think she would have been able to influence so many people in a pre-digital era without writing such books?
Wetin Be This One Like Dis?
Remember Spare by Prince Harry? The book was actually ghost-written by the renowned J. R. Moehringer. Does that stop the Duke of Sussex from having his name as the author of the book? No. Just like I submitted in previous pieces, understand that forward-thinking persons and organisations have since understood that systems operate this earth and they have accordingly leveraged such to their advantage. Many of what we enjoy today are results of collaboration; an ecosystem of talents harnessed to produce certain outcomes. If you can do anything alone, then your vision is simply not big enough!
Ghostwriting is an essential service for people who have great ideas but don't have the time or skill to flesh them out. It is designed to ensure that your dreams of thought leadership don't die with you. Every day I learn new tricks when collaborating with would-be authors, I get inside their heads and move their thoughts from ordinary ideas to powerful books. In recent times, I have helped people in faith-based communities realise that the challenge is not their content but their messaging – they must learn to speak to cosmopolitan audiences in a language such people can understand. The most important thing is to write and document – whether or not you do it yourself.
Let's Talk Money
I am becoming very careful about promising people that they will make a ton of money from just authoring books. Don't get me wrong, I wake up to fight for my earnings. For example, on the 9th of January 2023, I got a six-figure credit alert from Roving Heights as royalties for my book, Hope Is Not A Strategy; Faith Is Not A Business. Especially when I was bracing up for the famous 90 days of January, the money couldn't have chosen a better time to save me from the chokehold of sapa. However, making money shouldn't be the main focus of writing or documentation but the by-product of your experience. Otherwise, you will be greatly disappointed if you are so fixated on revenue, or if that is the main reason for putting pen to paper. Plan to make money from your book but don't be so desperate or insecure that you strictly measure the success of your literary work in quantitative terms alone.
At the AfricaNXT 2023 held earlier this year, I was asked how I am able to be a consistent contributor despite my hectic schedule. For me, it's a mentality. I wouldn't have been this smart if all the knowledge needed for my personal development were hidden behind paywalls, I consciously pay it forward every time I get the chance. Whilst I profit from my knowledge, I also know that much of it has to be open source – I come up clutch when it impacts as much as I do about income. If you cannot give something away, it may mean you never had it in the first place. You haven't yet gotten a leadership mindset until you can do for free what you actually do for a fee.
Above all, if you are given an opportunity to play this game of life, you need to appreciate every moment. A lot of people don't until it passes. The light we carry within us must never dim even after we pass on. That's why it is important to create things that will last forever. Your legacy is calling out to you, so start documenting!
The post Mfonobong Inyang: The Importance of Documentation in Preserving Legacy appeared first on BellaNaija - Showcasing Africa to the world. Read today!.