Doing Life With… is a BellaNaija Features series that showcases how people are living, working, travelling, journalling, taking care of ...
Doing Life With… is a BellaNaija Features series that showcases how people are living, working, travelling, journalling, taking care of their families and… everything in between. We are documenting the lives of all people and ensuring everyone is well-represented at BN through storytelling.
Last week, we had a conversation with Elizabeth Adedeji. Did you miss it? Read it here.
Today, Hauwa Lawal is giving us all the gist about her background, life in Mushin, creating content and winning The Future Africa Awards for creativity and innovation. Dig in!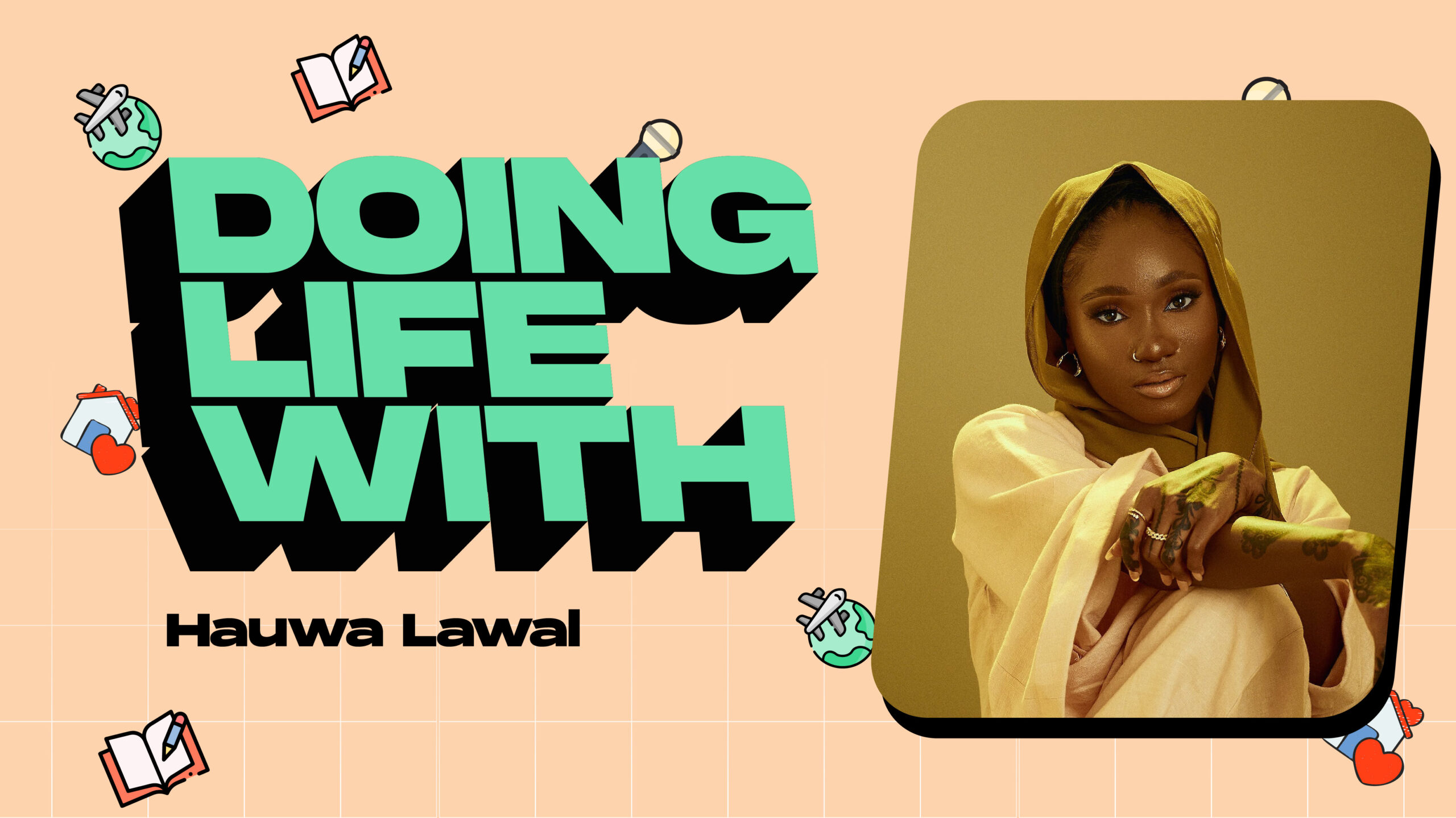 Hey the latest TFAA winner, tell us how you're feeling right now in 3 words
Blessed, Elated, Inspired.
Congratulations, Hauwa! I hope Olori Ebi is proud of you
Hahaha. I know that man is somewhere hoping this award distracts me from ruining his life. Never.
So have you always been this funny or is it because you're a content creator?
Fun fact: Nobody in my family thinks I'm funny. My friends think I'm unhinged but that's about it.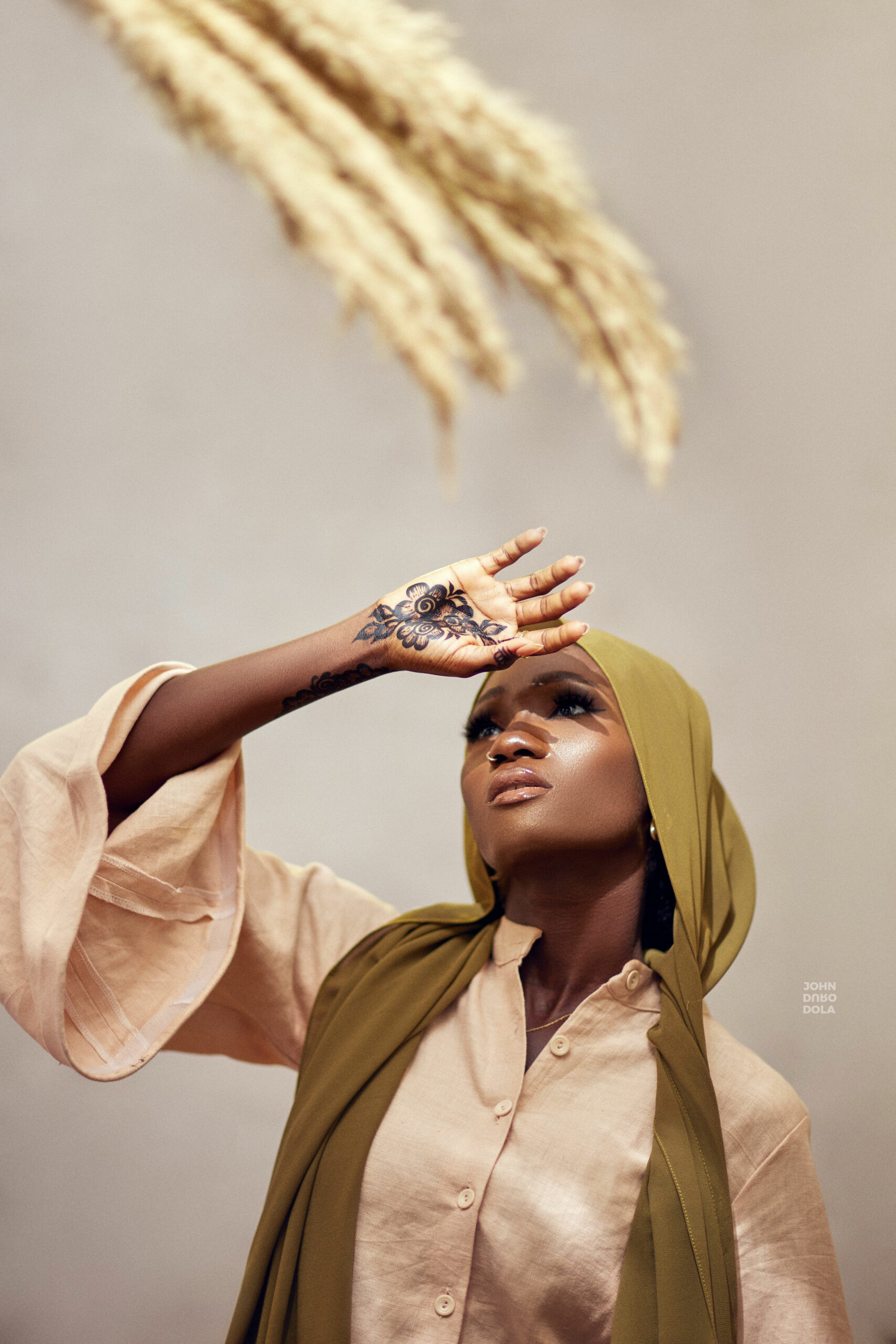 Haha. Give us a glimpse into your background and what part of your childhood influenced who you are and what you do today
I'm the first of three children and I was born into a lower middle-class family. My childhood was pretty regular and straightforward. However, I will say what inspired what I do today is the area I was born in and the places I lived in.
So anyone who lives in Lagos knows Mushin as a pretty rowdy area on the mainland. If you think Lagos is a madhouse, Mushin is the capital. And I was born smack in the middle of that chaos. In a family house, no less. So chaos is all I knew right from when I was a child.
Today, Mummy Shaki is screaming about her stolen bucket of water and tomorrow, Daddy Sura has been caught in the bed of another woman. And I just watched all the drama wide-eyed.
It didn't help that one day, my mum came home with a book called, "Under The Brown Rusted Roofs" and that sealed it for me. I knew I wanted to write and create content. Even though I didn't know it then.
Interesting. From funny tweets to writing a comic book, you've come a long way. Tell us about this content-creation journey
It just seems like a very winded and crooked journey but taking a step back to look at it, I think I have always wanted to tell stories. As a child, I would fill my books with cartoon drawings and write stories around the characters. I think this ultimately led to me writing my comic book – Hauwa's MadHouse.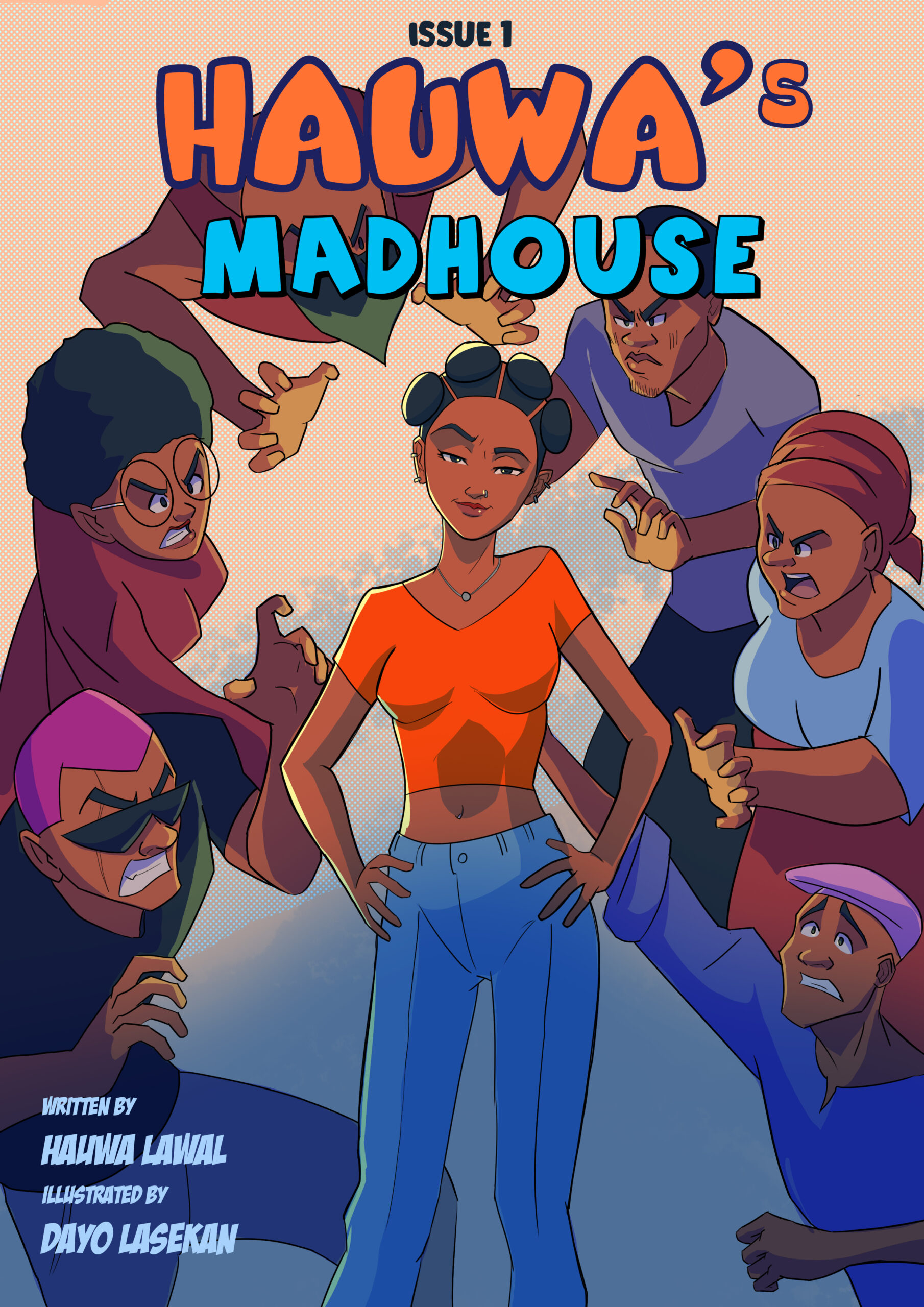 Professionally, I started putting out content when I resumed with KraksTV. I did that for a few years and then, I moved to writing for myself which transitioned into creating iMessage videos and finally, my visual narrations.
As for the challenges, I think it is mainly pushing and clapping for myself when it seems no one is clapping. And also staying consistent. Look, when they say "be consistent," they usually don't tell you how hard it actually is o.
As for the rewards, it is realising that people are watching. I mean, Future Africa thought what I have been doing deserves an award. WHAT? Ahhhhh. That is one of the best rewards so far. And most importantly, the support of a community that continues to grow. I couldn't be more thankful.
Some of your content has elicited very varied reactions. Tell us how you've been able to handle feedback or criticism so far
I quickly learned that not everyone will like your content and that is okay. Personally, I try very hard to stay away from controversy but on social media, there is only so much you can do. I remind myself not to dwell on anything for too long because neither the praises nor the criticism are permanent.
I agree. Give us a glimpse into your daily routine – from when you wake to when you sleep.
Haha, my day is pretty much the same every day. The first thing I want to do every day is pray but I end up reaching for my phone to check my emails and socials. It's such a problem, I know. Then, I finally get out of bed, pray and freshen up.
Then my skincare is very important. Abeg o. I write my to-do list and get to work. Sometimes, I have physical or virtual meetings. After that, I shoot whatever content I have to shoot and get to editing. Most of the time, the day is gone before I remember to eat. I mostly order some food and relax in the evenings with a movie.
At night, I try to write before I go to bed.
What's your creative process like, from when you think of an idea to the end product we watch?
Most of the time, it's just a line that pops into my head. Immediately that happens, I try to develop it. My weird quirk is to never use my laptop or any digital gadget to write. I write on paper and pen (yes, I'm old).
I continue to obsess over it and, slowly, the ideas form.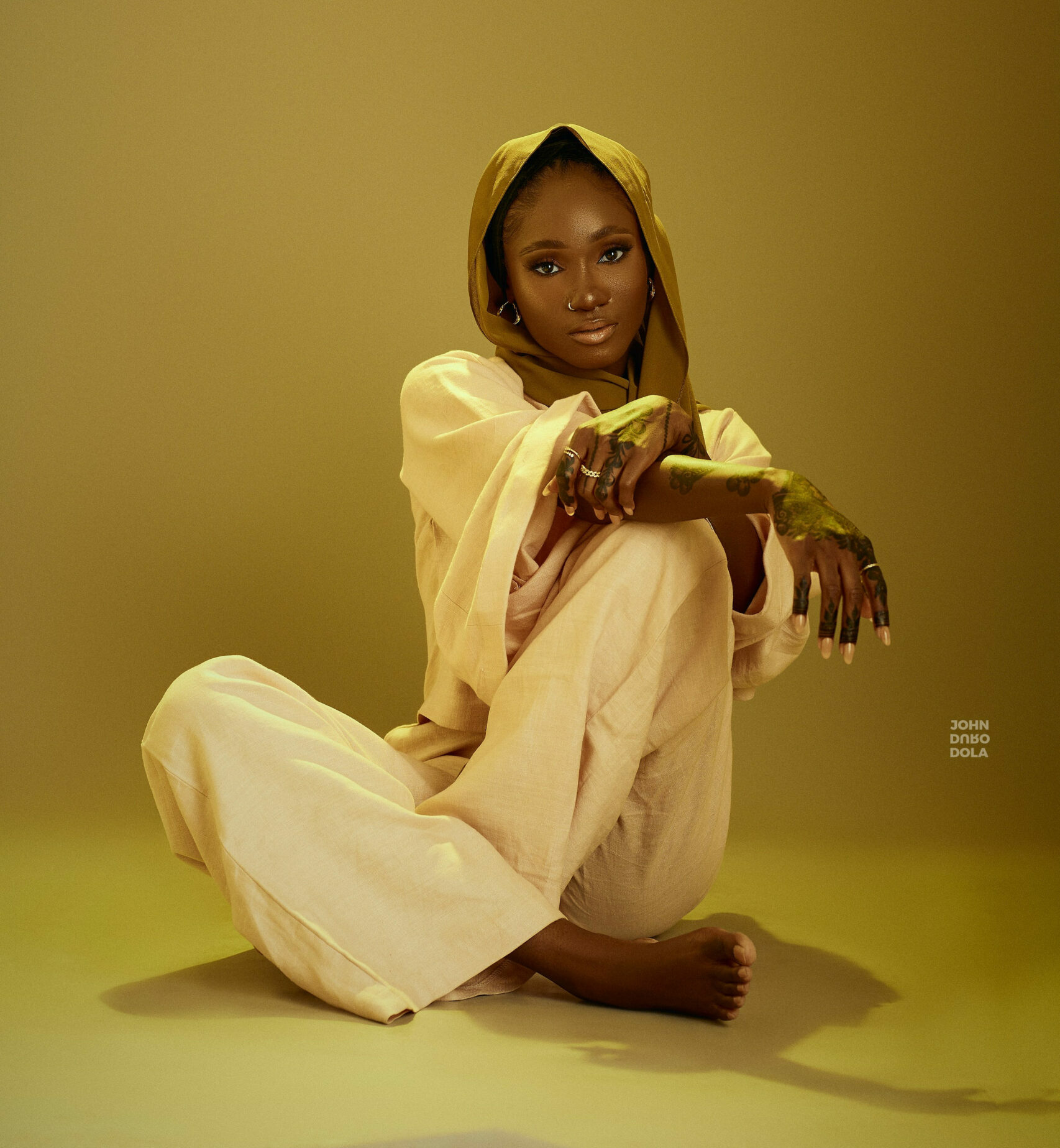 What's that one thing in your everyday life that brings you joy and gets you excited?
Honestly, it is just food. And credit alert.
Credit alert is very important 0
Haha, it is!
So, who is Hauwa is beyond our screens
Hauwa is an introvert who is a little too obsessed with banana pancakes, beaches and writing a Netflix film one day.
One (crazy) thing you'd do if Olori Ebi and your in-laws wouldn't complain?
The real question is what have I not done to those people?
Haha, nothing, Hauwa, nothing; you've done it all!
_
Many thanks to Hauwa for having this conversation with us. Do you love this content, have any feedback for us, want to be a BellaNaija Features contributor or want to be featured on Doing Life With…? We'd love to hear from you. Shoot us an email: features@bellanaija.com
Join us on Saturday for the next episode!
The post Get A Peek into Hauwa's Content Creation Process in This Episode of Doing Life With… appeared first on BellaNaija - Showcasing Africa to the world. Read today!.