Doing Life With… is a BellaNaija Features series that showcases how people are living, working, travelling, journalling, taking care of thei...
Doing Life With… is a BellaNaija Features series that showcases how people are living, working, travelling, journalling, taking care of their families and… everything in between. We are documenting the lives of all people and ensuring everyone is well-represented at BN through storytelling.
Last week, we had a conversation with Barny Emordi. Did you miss it? Read it here.
Today, Opeyemi Famakin, a food content creator and critic shares his journey to creating content around food, his reaction to criticisms, and his travels around the country for the purpose of experiencing and enjoying different delicacies. Dig in!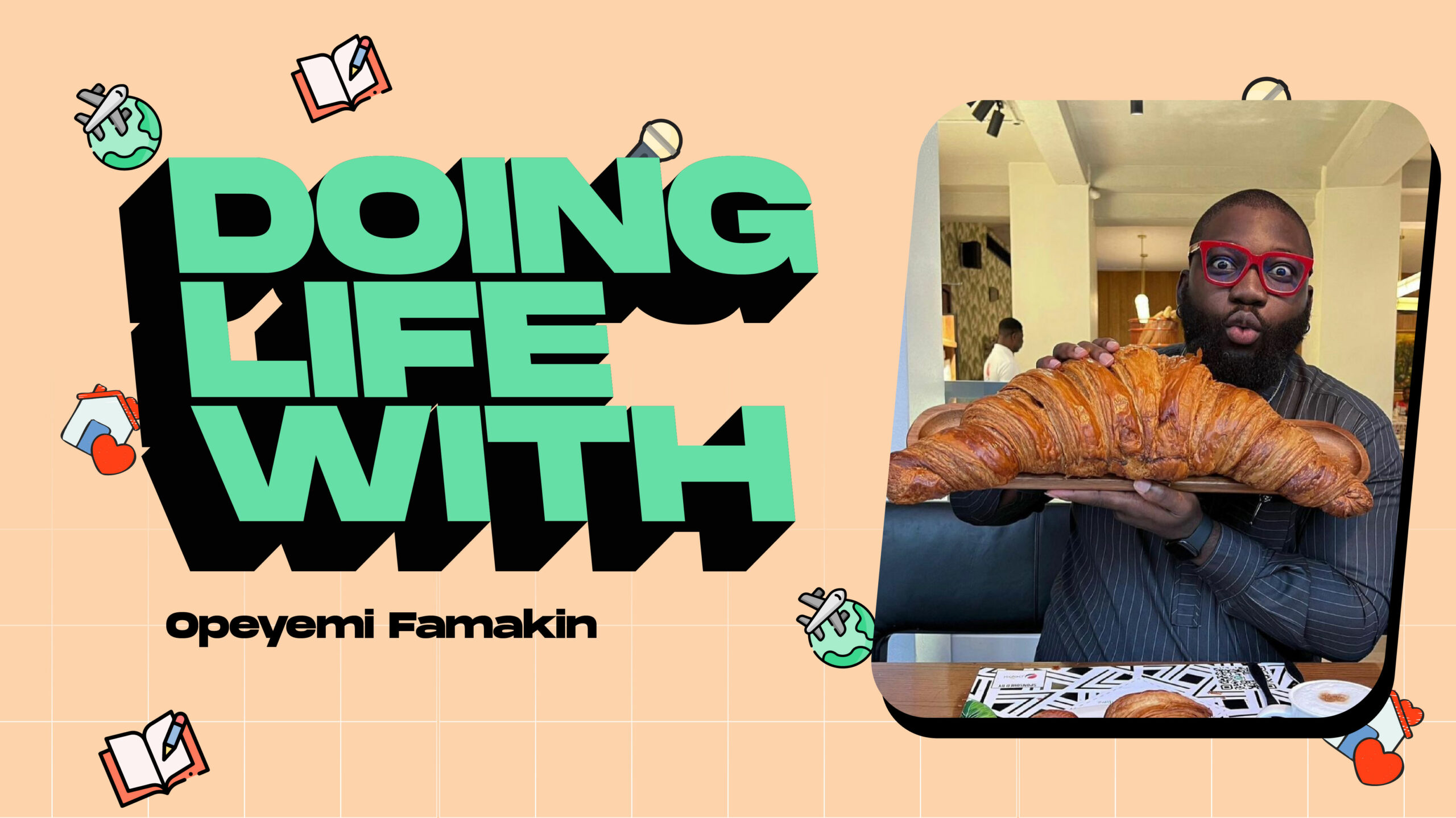 Hey Opeyemi, describe how your week has been so far in 3 words
Eventful, soft, weird.
Give us a glimpse into your background and what part of your childhood influenced who you are
I'd say I grew up in a middle-class background. The first of three kids, in a two-parent household. My mother was/is a foodie and we travelled a lot growing up. Those travels influenced me. As a child, she took me to a lot of restaurants and I'd ask her questions about food which she always answered. She bought me recipe books to learn about the food. And then the food network came, and everything changed.
Interesting! Is that why you chose to be a food content creator and critic?
Not really. Technically, it wasn't a planned choice. I used to post a lot of random things on social media and food was part of it. What made me stand out was my audacity and honesty. I had no idea being a content creator or an influencer was a thing. I just posted what I felt.
Sometimes, what we do for fun or randomly eventually becomes a thing
That's right.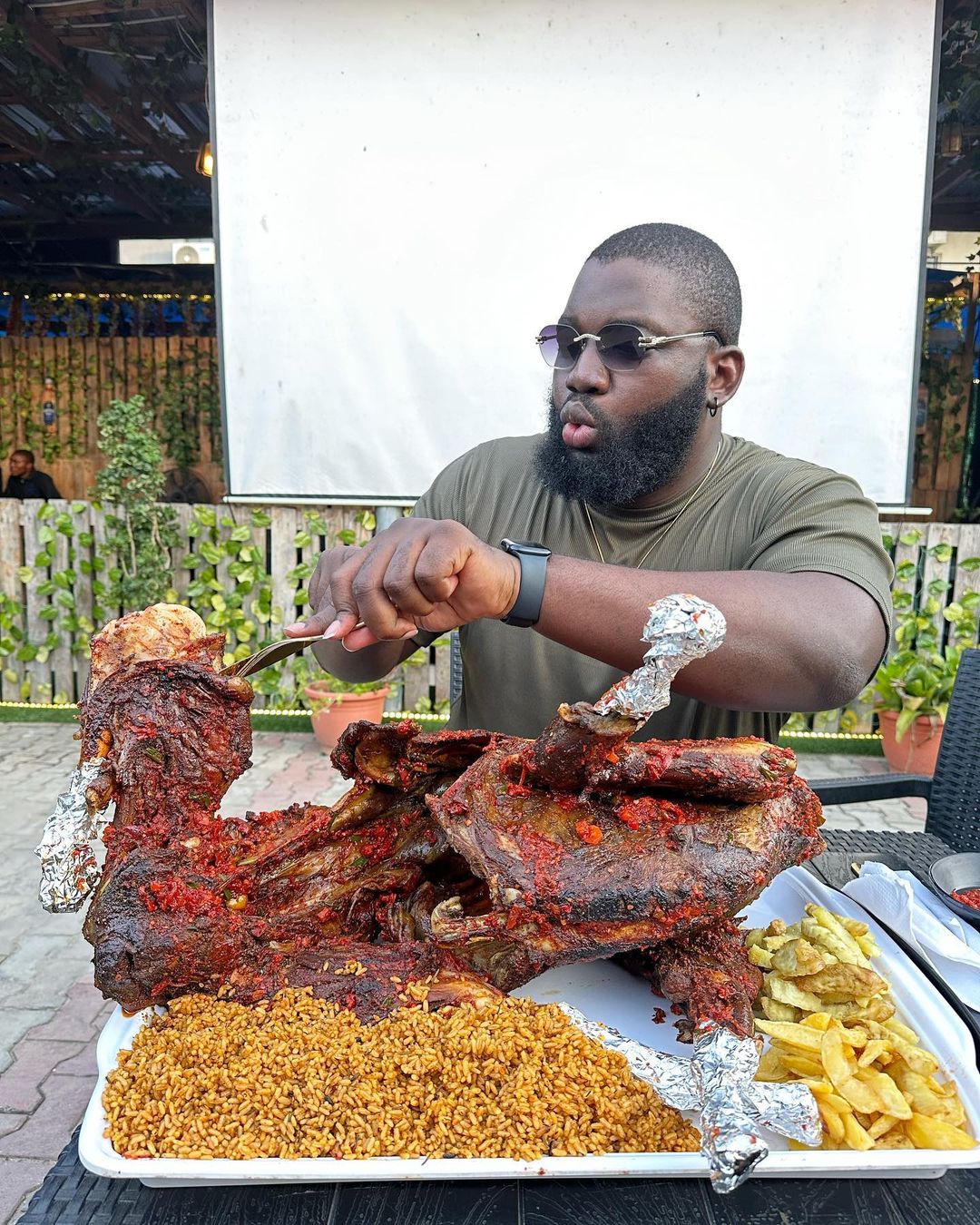 Tell us how this journey started
There are many stories of how it started. There was the teenage Ope who just liked food and posted about what he liked. Then there was the journalist Ope who studied Mass Communications at the university and wrote about food. There was the NYSC travel Ope who travelled around Nigeria for food and wrote about it. There was the advertising Ope who discovered that what he liked was being named 'food critic', who rebranded and became the Ope everyone knows today. And even then, there was the early food critic Ope who had fun with it and had no idea he would be popular. And then there's today Ope, who is Nigeria's biggest food critic.
Haha, that's so many shades of Ope
Haha, indeed!
Do you walk into restaurants to review their food or get invitations from restaurants?
Most times I just walk in and review. For instance, I'm currently in Abuja, I'll spend a week here visiting different restaurants. After Abuja, I'd go to another state for another week exploring their food scene, and then to Jos for another week. Hotel, flights, feeding and everything are all self-funded. That's why I laugh when people say my job is to eat free food. I think it's wild, and even almost unreasonable, to travel to three states, and spend millions to explore their food and post on IG, especially when no one is paying you. But yeah, once in a while, a few restaurants invite me, and I accept only a few invites.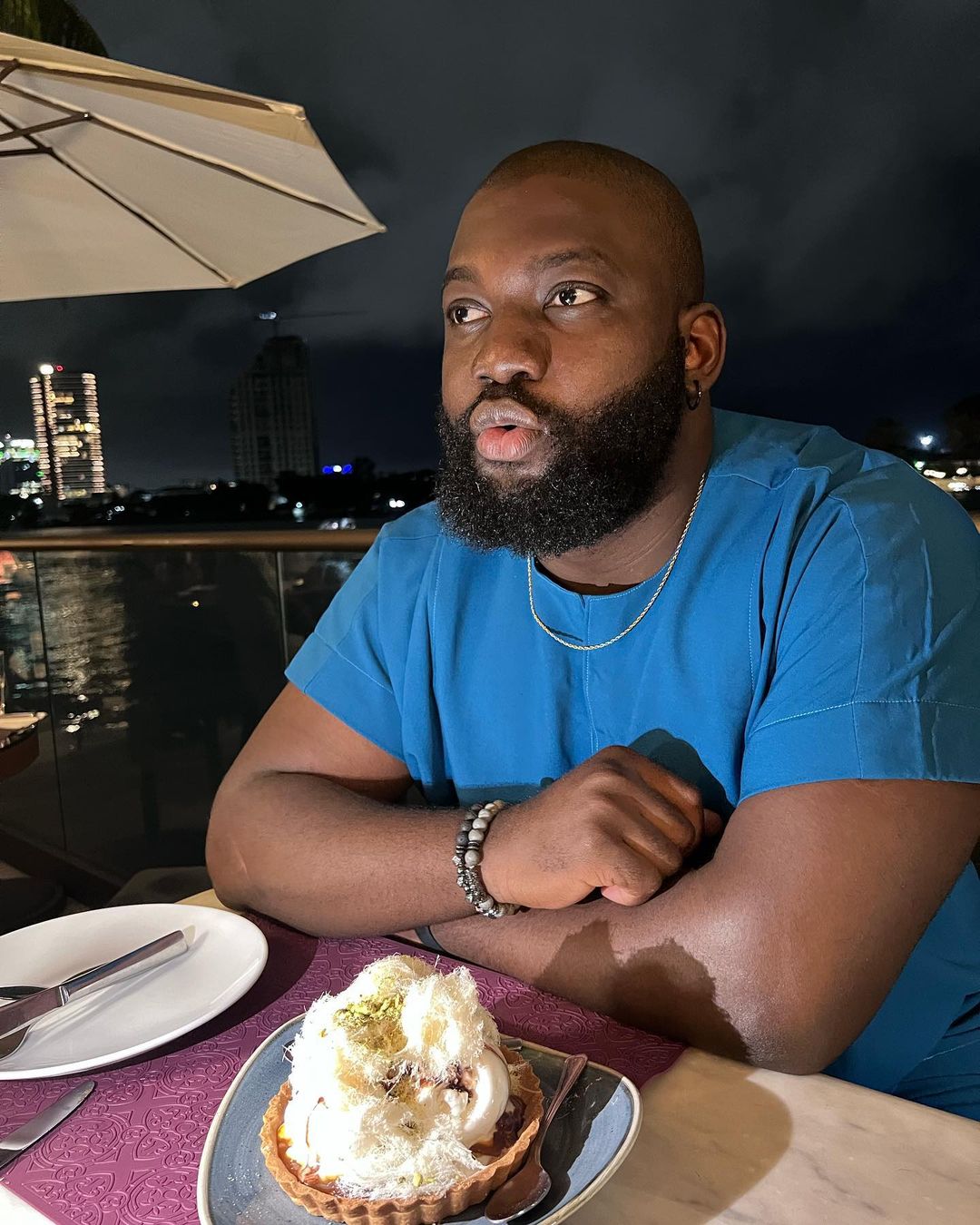 Let's talk about food reviews, how do you handle being blunt and honest versus being diplomatic in your reviews?
Well, bluntness is relative. When I provide positive feedback about food or brands, people do not perceive it as being blunt. For example, I once used the expression "So delicious it can be likened to angels' tears" to describe a meal, and even though it was a direct compliment, no one considered it blunt. However, when I called a dish "So bad it can be compared to demon flesh," people viewed it as blunt. I communicated with the same tone, yet the latter is perceived as being less diplomatic. I suppose people only label me as blunt when I express an unpopular truth.
So let's say you're to review a meal and score it a 10/10, what are the top things you'd watch out for?
The first is the wow factor: Good food is not 10/10. Everyone makes good food. Good food is 7/10 which is also an A. 10/10 is wow beyond reasonable doubt.
The second is creativity and effort. Two people can make jollof rice with the exact ingredients but the outcome can be different. One chef can make a plate of sweet jollof rice, while the other chef can make jollof risotto. Same ingredients but different creativity and effort.
The third is service. If the taste of the food is a 10/10 and the restaurant's service is poor with untrained staff, the score would reduce. If a restaurant had the best jollof but they had rude and incompetent staff, why would you go back?
Right now, I don't believe 10/10 exists in Nigeria. It existed once, but it was hard to maintain. But that's by the way.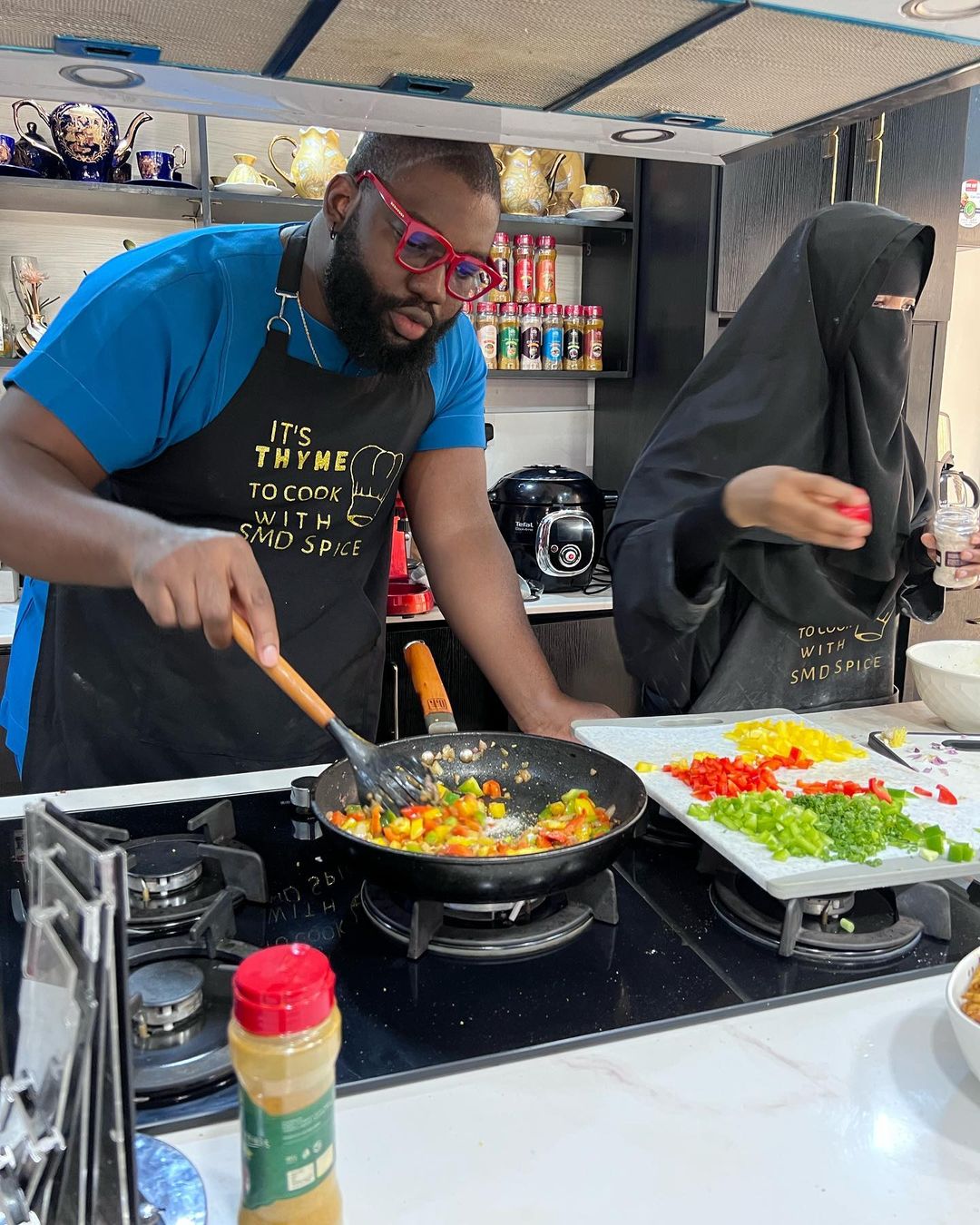 You've come under fire on social media for certain food criticisms and reviews you've made. Tell us how you've been able to handle feedback so far
Haha. Most of the people who shot the fire are people who do not follow me and see maybe one post. Why would I care what people who do not follow me think? As far as my core audience loves my content, I can't be bothered by what random people on the internet think. The same goes for love. I'd rather a lukewarm love from a fan than full love from someone who doesn't follow me or consume my content.
Interesting perspective! What's that unconventional thought you have about Nigerian food?
Nigerian food might never enter the world food map and that's because many Nigerian chefs are cooking French and Italian dishes and rarely focus on elevating Nigerian dishes. And when they cook Nigerian dishes, it's always a fusion or a Nigerian dish that looks French. Let Nigerian dishes be Nigerian dishes; they can evolve without looking European. I believe a lot of Nigerian chefs don't know much about Nigerian food. They can list 50 French or Italian dishes from different countries and even go ahead to make them. But many cannot list 60 Nigerian dishes and/or cook them.
Another is that many Nigerians know little about Nigerian food. This is not an assumption; I read the feedback on my page and I noticed that many Nigerians only know about popular Nigerian. I also have a TV show where I get Gen Z's to try out unique and ethnic Nigerian dishes and a lot of them have never heard about some Nigerian food.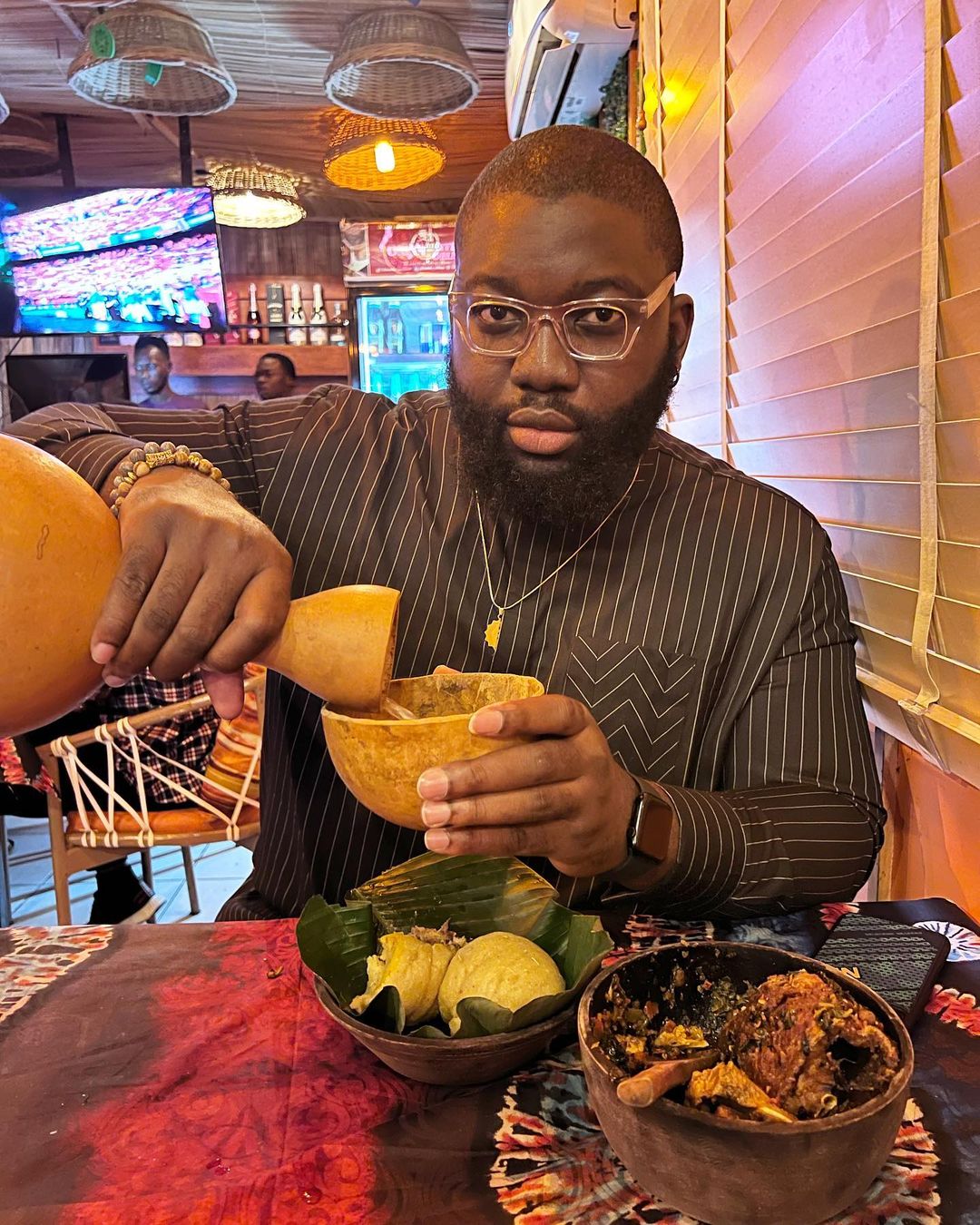 I know someone reading this would say, "This man is capping, I know Nigerian food." So I'd ask, do you know Kirigina and Mama Koko from Bayelsa? Denderu from Borno? Piom Piom and Matching Ground from Rivers? Afia Efere or Oto Mboro from Cross Rivers? Gote from the Birom people of Jos? Okoho soup from Benue? If your answer is no, that's exactly what I meant when I said many Nigerians don't know Nigerian food.
So we all need to do better in exploring Nigerian dishes
Exactly!
What meals do you believe would fall under must-eat, good-to-taste or not-so-great?
It's relative and I'd rather not answer that because if I do some people would make it a tribe thing and I'm trying to avoid it. But for foreigners who want to try Nigerian food, they need to try Jollof rice, yam pottage, Suya, MoiMoi, Eba/fufu with Egusi.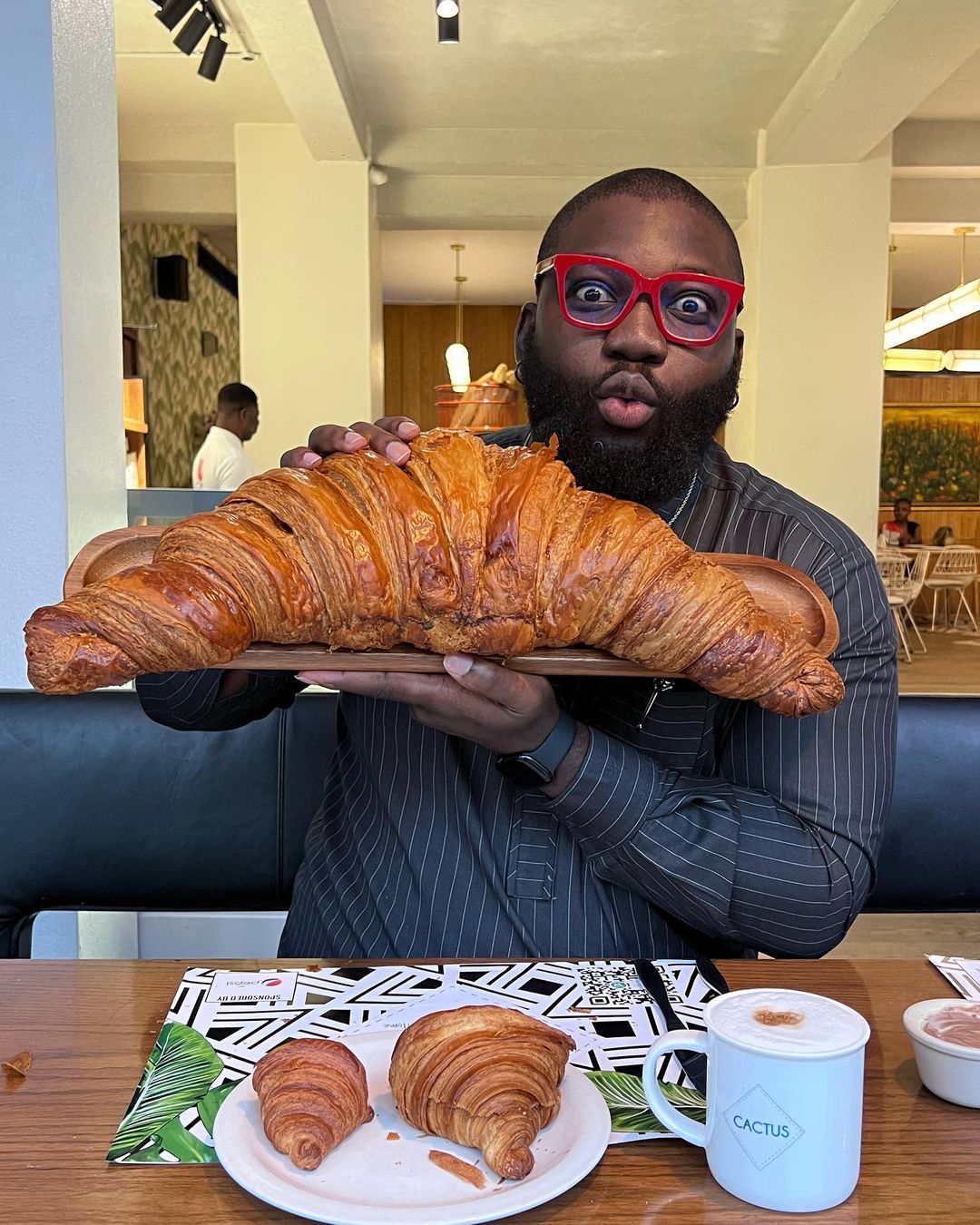 What are the little things in your everyday life that bring you joy, get you excited or make you feel alive?
Listening to podcasts, cleaning my apartment and washing plates, cooking noodles and travelling. Number one is washing plates. I genuinely enjoy washing plates and listening to music/podcasts. Very therapeutic.
In one sentence, describe who Opeyemi Famakin is beyond our screens
I'm random.
One thing you'd do if you had all the resources in the world?
Travel around Africa, and then the world for food.
Thanks for being on Doing Life With…, Opeyemi
Thank you for having me, BellaNaija
_
Many thanks to Opeyemi for having this conversation with us. Do you love this content, have any feedback for us, want to be a BellaNaija Features contributor or want to be featured on Doing Life With…? We'd love to hear from you. Shoot us an email: features@bellanaija.com
Join us on Saturday for the next episode!
The post Let's Talk Nigerian Dishes & Being a Food Critic in this Episode of Doing Life With… Opeyemi Famakin appeared first on BellaNaija - Showcasing Africa to the world. Read today!.