Indomie Love Bowl game show premiered on October 22nd on Africa Magic Family (DStv Ch 154 and GOtv Ch 7). From the beginning, the Indomie Lo...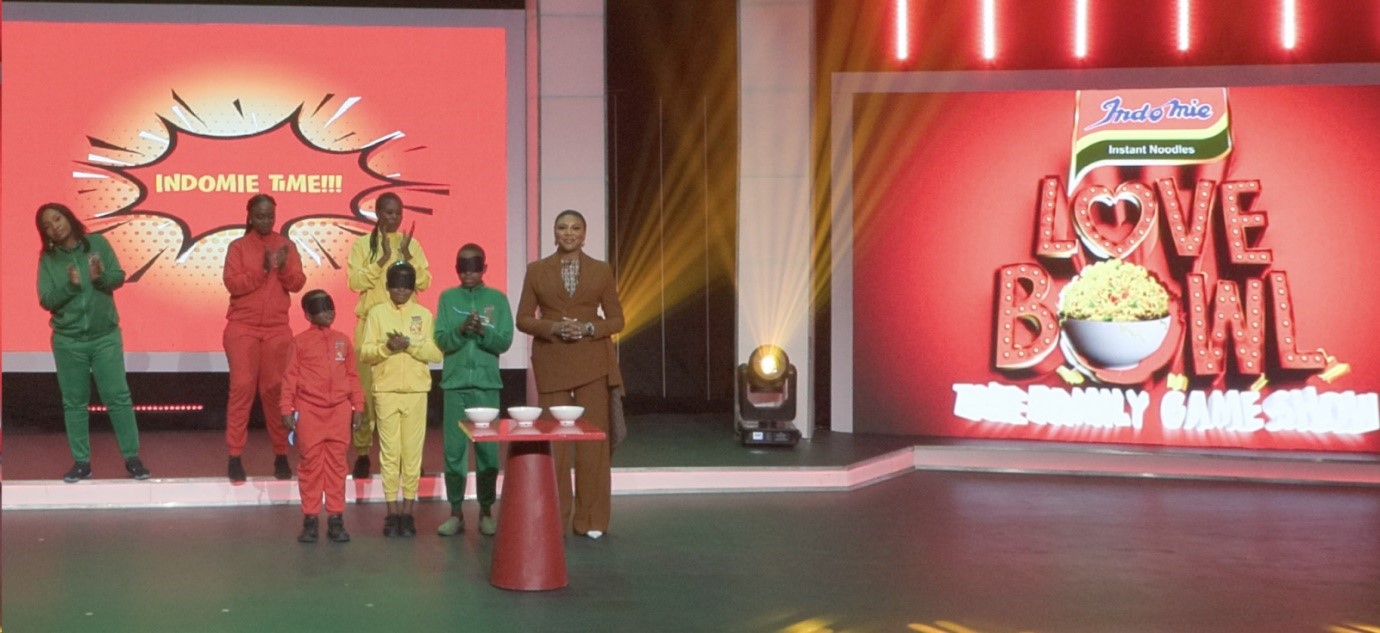 Indomie Love Bowl game show premiered on October 22nd on Africa Magic Family (DStv Ch 154 and GOtv Ch 7). From the beginning, the Indomie Love Bowl – Family Game Show set exuded an aura of fun and thrills, pulling the audience into a world where competition met camaraderie and family love.
The energy was contagious, and the hosts, Stephanie Coker and Darasinmi Nadi, seamlessly guided viewers through an evening filled with unexpected twists and turns.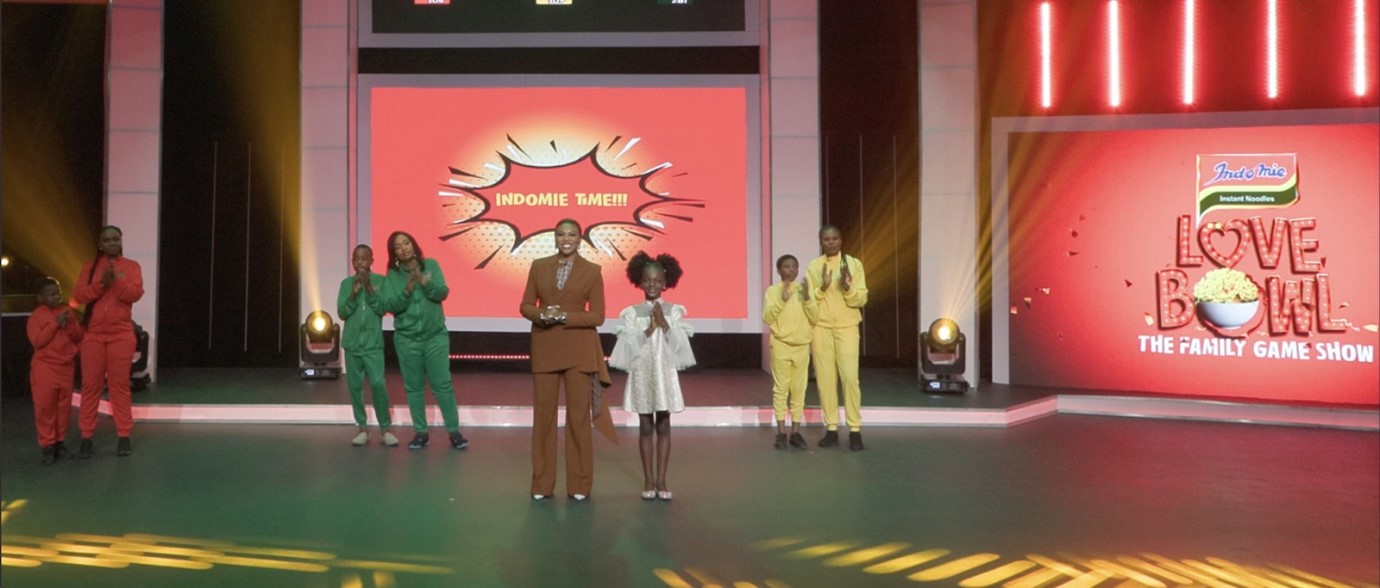 The game was played by three families of mother and child duo outfitted in three colours signifying their teams- team yellow, team red and team green and they went head to head for the winning position
In case you missed it, Here are some of the most interesting moments from the first episode of Indomie Love Bowl.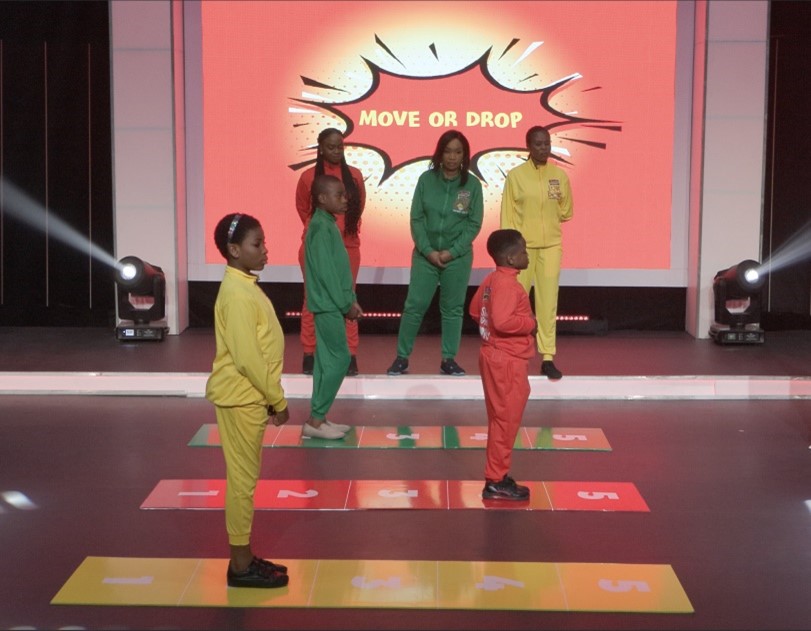 The Move or Drop game: This game had everyone with their hearts in their mouths when the mothers had to guess six questions correctly about their child and that allowed the child to move forward when the mom guessed right or backwards when they got it wrong.
Mum says the love thing; This game brought back flashes of charade games that are played during family game nights as the mothers were to demonstrate different languages of love from a card and their kids were to guess what the word was from the gestures. This was truly a fun game as the children had to really think to know what their mothers were demonstrating. It was not just fun but also required quick thinking from the children.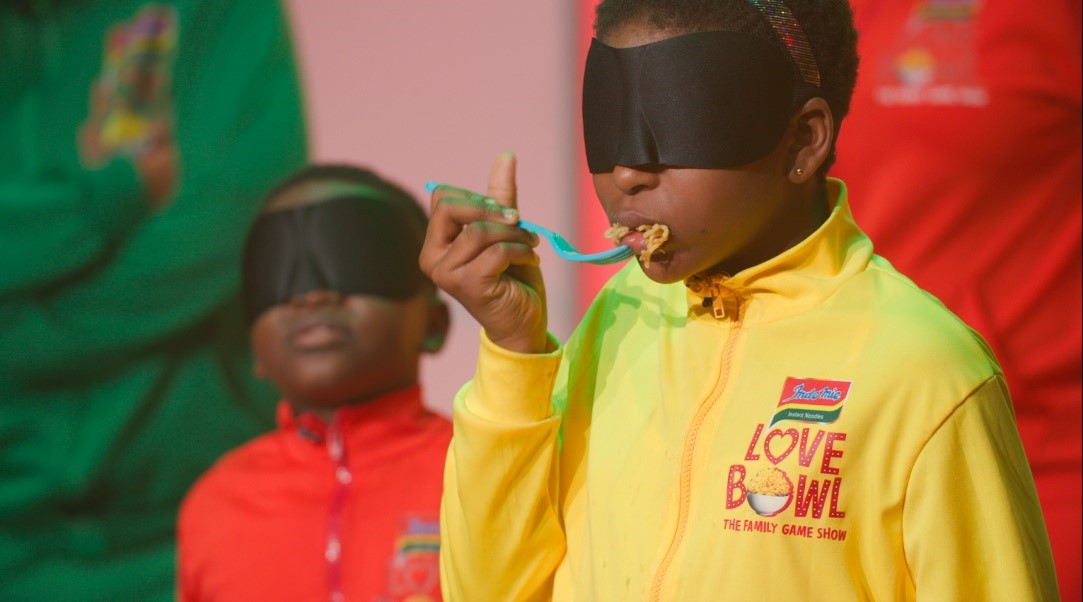 The cooking segment: The extra special segment in the show where the mothers prepared their unique noodle recipes, and their kids had to identify their mother's dish and the kids had to take a taste test to decide which is their mother's dish. The kids showed how much they knew their mothers' noodle recipe because they all guessed correctly and won their team a total of 200 points.
These precious moments had the audience at the edge of their seats especially when the yellow team emerged victorious. Indomie Love Bowl had set the stage for a series of unforgettable family evenings, proving that when families come together, magic truly happens.
Get ready to dive back into the excitement in the next episode.
Don't miss the upcoming episode on Sunday, October 29th, airing on Africa Magic Urban (DStv Ch 153 and GOtv Ch 8) from 5:00 pm–6:00 pm and Africa Magic Showcase (DStv Ch. 151 and GOtv Supa+ Ch. 12) from 6:00 pm–7:00 pm. Get ready for another round of thrilling family entertainment!
---
Sponsored Content
The post Memorable Highlights From the Indomie Love Bowl Game Show appeared first on BellaNaija - Showcasing Africa to the world. Read today!.